Robinson & Hall has been busy spreading the word and preparing clients for the enhancement of the regulations that limit the ability of property owners to let their buildings.
Energy Performance Certificate (EPC) legislation has been in statute since 2008 and there has been a progression of more stringent regulations to cajole property owners to do their bit for the Government's net zero 2050 pledge via the Minimum Energy Efficiency regulations (MEES).
A summary of the current legislation and those expected is detailed below. The items highlighted in yellow are not yet set and are pending Government announcements.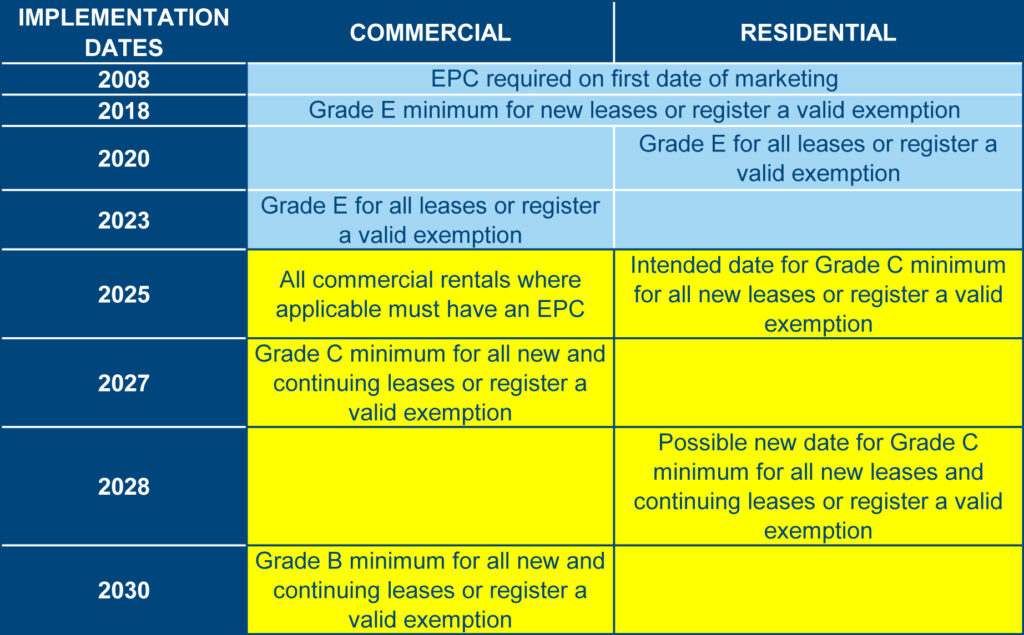 In March 2023, Grant Shapps MP announced that the residential enhancement of EPC for new leases would be pushed back to 2028. This is in line with the target date for implementing enhanced EPC of Grade C for continuing leases, which gives property owners five years to consider how they could improve the energy efficiency of their properties.
This announcement will give some respite for residential property owners but it is proposed that all commercial properties, even those not triggering the need for an EPC, will be required to have a lodged EPC by April 2025. This may have big implications as the requirement for a minimum energy efficiency of Grade C for all new and continuing leases is expected in April 2027.
There are exemptions that may be applicable. If you are unsure whether you comply, or if you need assistance in checking an exemption or are carrying out works to improve the performance, then we will be pleased to assist.
The requirements for EPCs and the MEES legislation is influencing the quality of properties and many landlords are making the most of any void periods to get ahead of the game to start moving towards more efficient buildings that both comply and are easily let in the current economic climate.
Robinson & Hall has recently been involved in a number of schemes to make improvements to energy efficiency.
A former vaulted roof chapel building was insulated and a new heating system installed to achieve a B rating for a commercial office.
A 1960s factory and office in Bedford was reroofed to incorporate insulation, efficient heating was installed and insulation injected into the cavity walls – predicted to achieve a Grade B.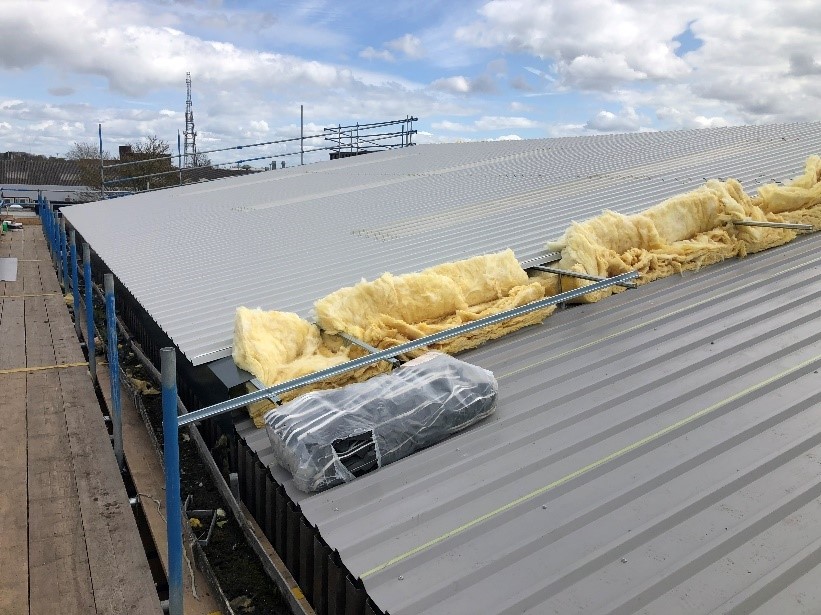 An office barn conversion received upgrades to heating and service provision to achieve a Grade A.
A private dwelling was upgraded from a Grade E to an anticipated Grade B by installing a ground source heat pump, underfloor heating and additional insulation. Our client obtained a £6,000 grant under the boiler upgrade scheme from the Government.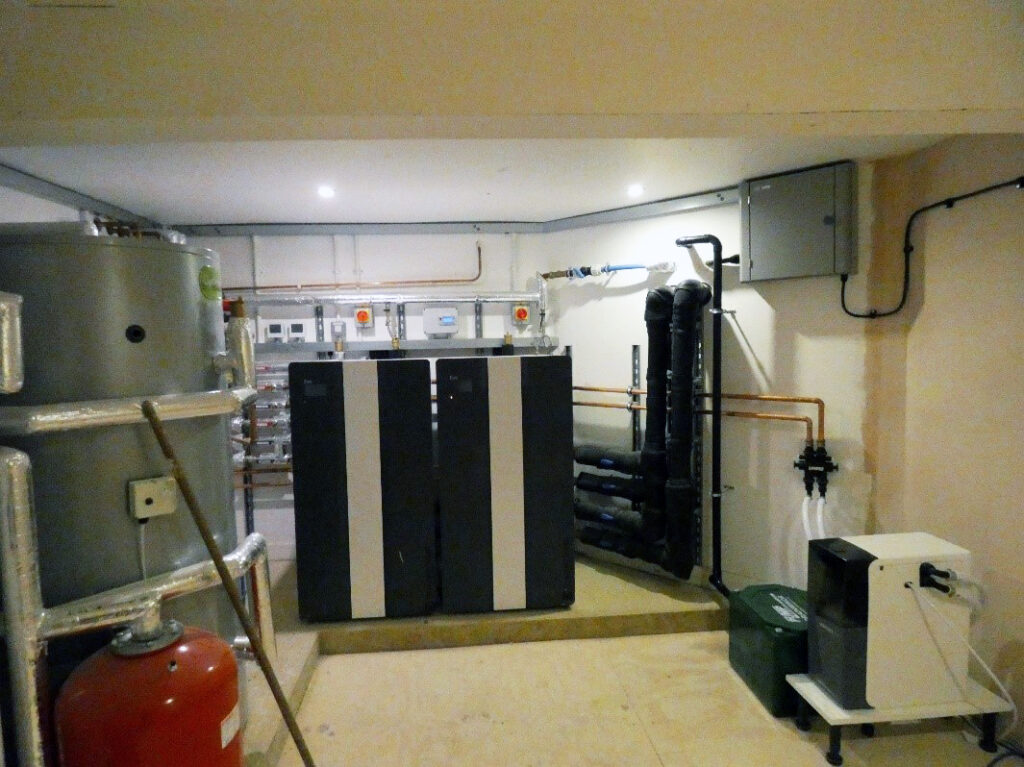 Be careful not to rely on old EPC information as the calculation methods have changed and the accuracy has significantly shifted. Often the changes that are required make the properties more desirable and far easier to let.
If you have a poorly performing or void property, it's time to consider the energy efficiency and set plans in motion to ensure the minimum grades can be achieved.
For advice on energy efficiency or if you have a project call either David Sawford, Head of Planning on 01234 362909 or email djs@robinsonandhall.co.uk or Stuart Brown, Chartered Building Surveyor on 01234 362923 or email spb@robinsonandhall.co.uk
Back to articles