Do you know where your property boundaries are?
19 July 2023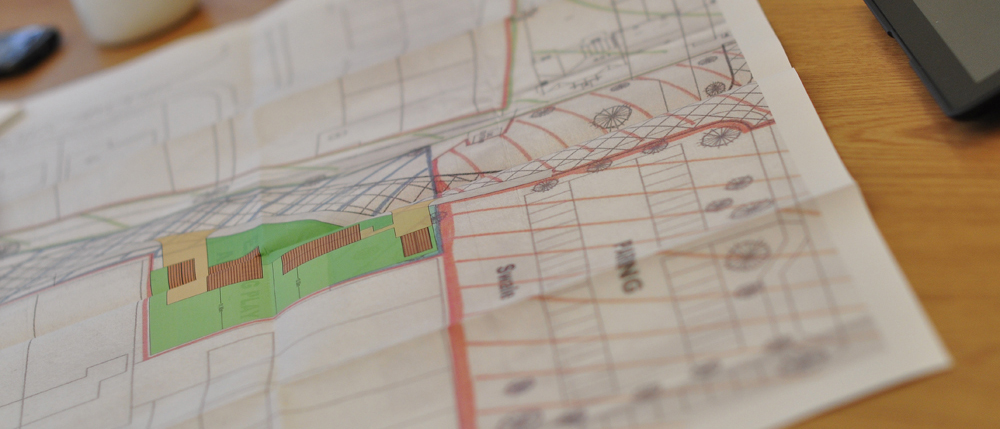 It is fair to say that armed with your title deed, everyone thinks they know where their boundaries are. But do you completely understand all the information on your title plan and is it accurate?
Title Plans can be misleading
Usually the red edging on a title plan is a good guide of ownership. However, you cannot always rely that the lines drawn on the plans are an accurate representation of the boundaries of the land involved. Many people are not familiar with the 'general boundaries rule' and are surprised as to the levels of inaccuracy a title plan can highlight.
Common issues that arise with Title Plans
When the boundaries have evolved over time and buildings, fences and hedges bear little or no resemblance to the red edging on the current title plan.
When the Land Registry plot boundaries using dotted lines because a physical feature did not exist at the time the title was originally registered.
Confusion can also arise when neighbouring titles have been based upon different editions of Ordnance Survey plans showing conflicting information.
Property owners often misinterpret the plans and get confused how lines on the map relate to physical features on the ground.
All these issues can arise in both urban and rural environments.
How can we help?
No one likes to be embroiled in a boundary dispute. They can be extremely time consuming, costly and lead to an irreversible falling out with the neighbour. We regularly deal with boundary disputes and see how relatively small matters can easily spiral into heated arguments where neither party wishes to back down.
We always advocate good communication between neighbours to try and resolve disputes swiftly and amicably. However, if communication has broken down, we often find that a good starting point is to survey and prepare a plan of the features which currently exist on site.
We can accurately survey the features at the property using GPS technology.
We can reconcile current and historic title deeds and any relevant evidence.
If matters escalate, we can also prepare an expert report to comply with Part 35 of the Civil Procedure Rules.
We prepare Land Registry compliant plans which accurately identify all the features that currently exist around the property
If you would like more information or advice on your property boundaries, please call Robert.
Back to articles