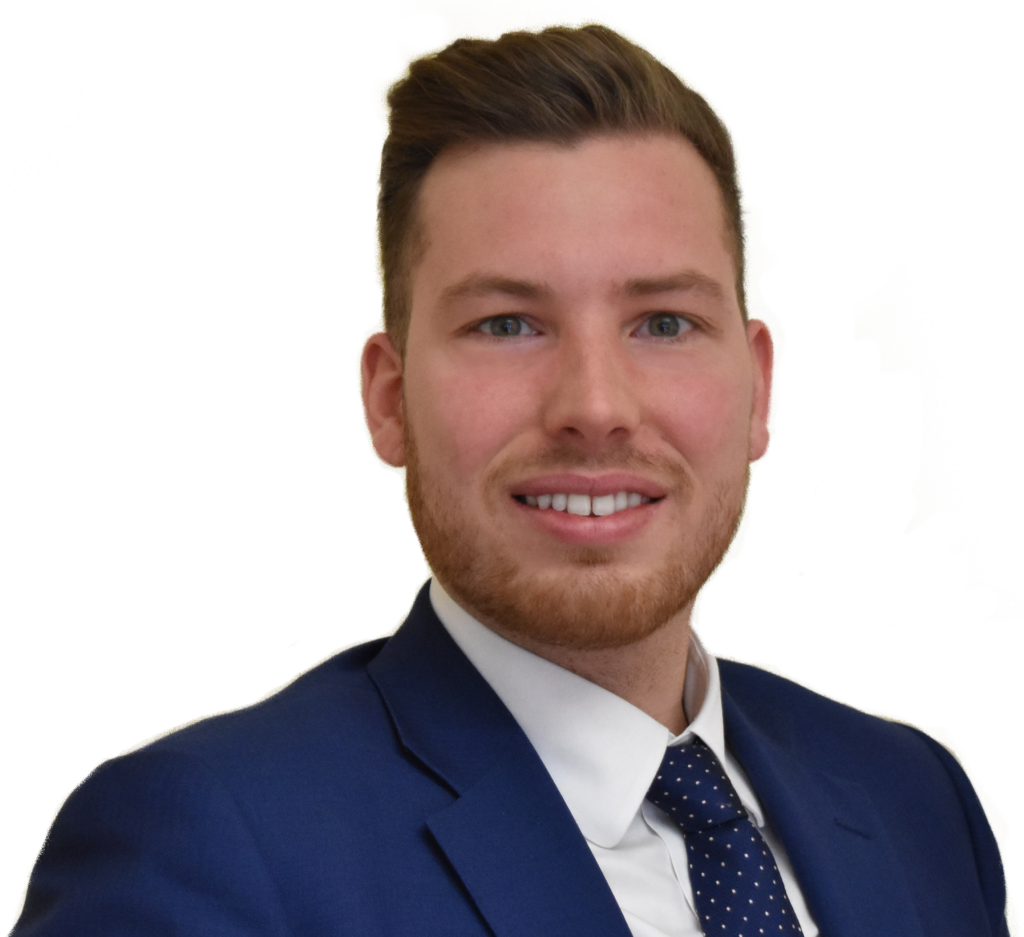 Calum Weaver, Head of Residential Lettings
Calum has previous experience in working for both corporate and independent estate agencies and has managed lettings teams for several offices across Bedfordshire, Cambridgeshire and Hertfordshire.
Calum is responsible for maintaining our large portfolio of lettings properties and ensuring that our landlords and tenants are provided with outstanding advice and customer service.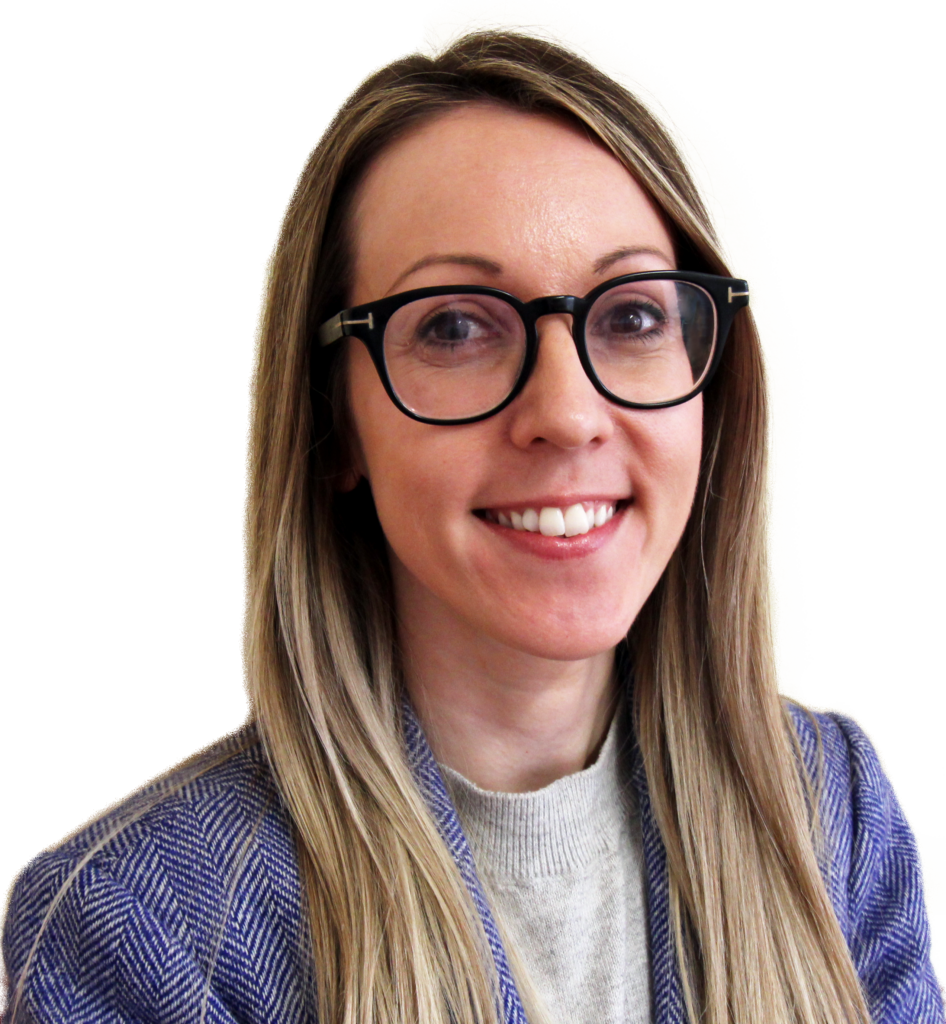 Milena Horrocks, Commercial Property Manager
Having previously been Head of Property Management for a firm in London, Milena is responsible for Commercial Agency and Property Management.
Nihal Mohammed, Residential Lettings Assistant
He is responsible for helping the team manage our large portfolio of properties,
answering queries and dealing with any day to day issues promptly.
Debbie Sutton, Auction Administrator
Debbie is responsible for supporting the auction team with their bi-monthly land and property auctions.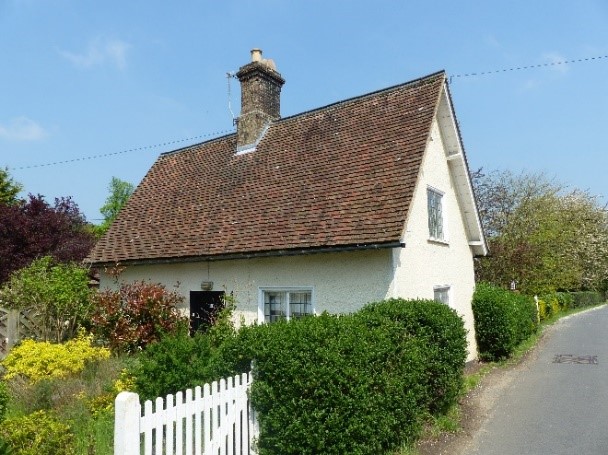 Our Architecture & Building Surveying department recently project managed another refurbishment in the picturesque village of Old Warden, Bedfordshire.
The property was constructed in the 18th Century and is grade II listed and therefore very limited in respect of works that can be done without harming the special character of the listed building.
The works consisted of refurbishment of the cottage to include a replacement kitchen and bathroom and upgrades to the heating and insulation of various elements. In the current economic environment, this is a particularly important factor for tenants when they select where they wish to live. These upgrades have increased the EPC rating of the property to a good "D" rating with little that can be done further without harming the special character of the listed building or changing the energy source.
We successfully negotiated with the planning authority to obtain listed building consent to re-roof and to insert insulated drylining together with secondary glazing. We also project managed the works including producing a specification and working drawings, obtaining tenders, preparing contract documents and acting as the contract administrator.
The works have been successfully completed on time and within budget and the property is now on the market to be let by Robinson & Hall which can be viewed here.
For more information or to find out how our Architecture & Building Surveying department can help you, please contact Robert Franklin, Head of Architecture & Building Surveying, on 01234 362917 or email rjf@robinsonandhall.co.uk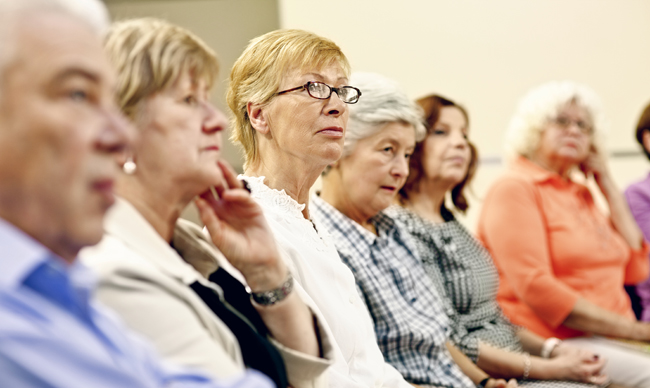 Levelling Up and Regeneration Bill
Many changes have been made across the Government over recent weeks, but the Levelling Up and Regeneration Bill, announced earlier this year, remains at a committee stage where it is being examined. However, since the recent changes at Government level, this has been extended and it is believed that potential major changes in legislation could still be made.
The Bill proposes the following outcomes to shake up the planning system:
The introduction of street voting systems to give residents the opportunity to propose new development and hold a vote on whether permission should be granted;
A requirement for design codes for local areas to inform planning decisions;
Amendments to compulsory purchase orders to support the regeneration of brownfield sites;
The simplification of Local Plans to speed up the planning process;
A strengthening of enforcement powers for local authorities;
The introduction of a new infrastructure levy payable by developers, charged on the value of property when sold by a developer, determined by rates and thresholds set at by local authorities;
The replacement of Environmental Impact Assessments and Strategic Environmental Assessments with a new Environmental Outcome Report;
The digitalisation of planning services to increase the use of data and digital services within the planning system.
In September, our former Prime Minister's Government headed by Liz Truss announced their Growth Plan which proposes further changes to the planning system to quicken infrastructure projects and introduce 'investment zones'. These investment zones will have deregulated planning rules and have the "potential to accelerate growth and deliver housing". It is understood that Bedford Borough Council and Central Bedfordshire Council are in discussions with the Government to host investment zones, but we await further detail on these. It is unclear following the resignation of Liz Truss if Investment Zones are still on the agenda.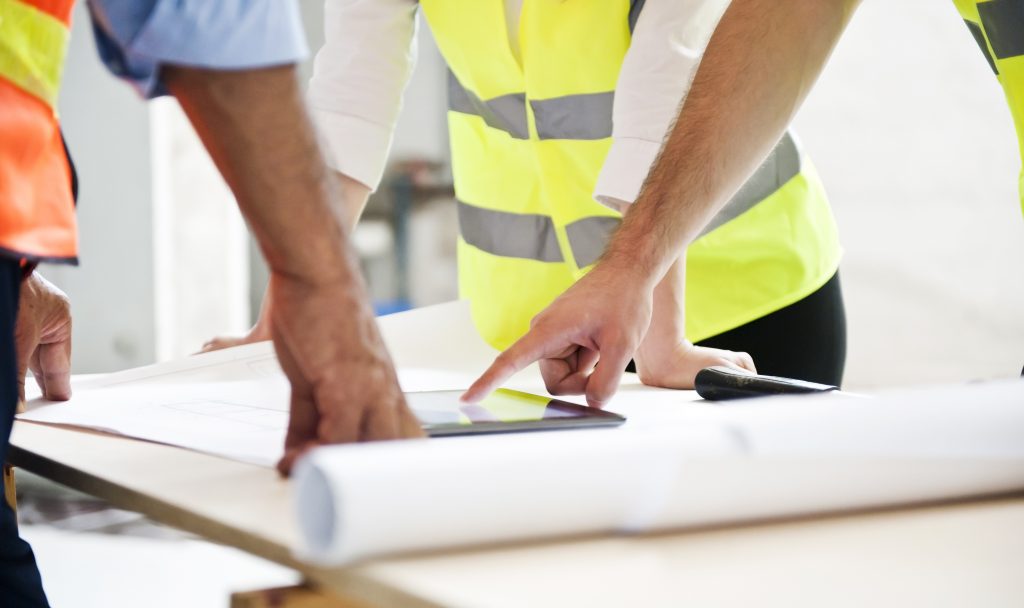 Enforcement Update – Ending of the 4 Year Rule
The Levelling Up and Regeneration Bill proposes the phasing out of the four year rule for taking enforcement action against breaches in planning control. At present, the time limits for which local planning authorities can take planning enforcement action against breaches in planning control are as follows:
4 years for building, engineering, mining or other operations in, on, over or under land.
4 years for change of use of a building or part of a building for use as a single dwelling.
10 years for all other development.
If the four year rule is phased out as is predicted, any breaches of planning shall need to demonstrate that they have been undertaken continuously (with robust evidence) for a period of 10 years or more to demonstrate the development is lawful (in planning terms).
Please be aware, if you have undertaken development that would fall into the four year category and the time limit has passed, now is the time to prepare and apply for a Lawful Development Certificate.
If you are concerned that you may be involved in a breach of planning or have been contacted by your local Enforcement Officer, please contact our planning professionals who would be happy to provide advice on how to remediate any issues.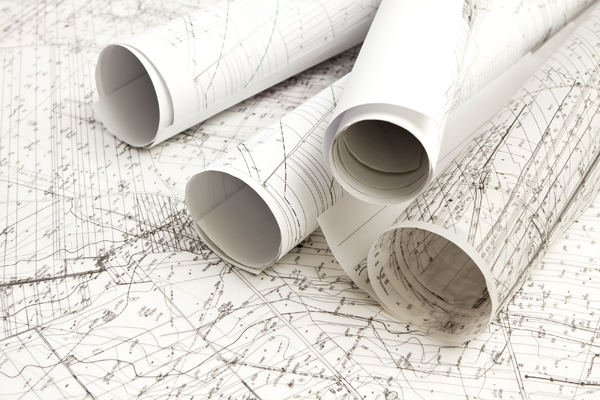 Local Plan Update
Bedford Borough Council
The Council is still in the process of updating its Local Plan 2030 and replacing it with the Local Plan 2040. Following consultations in both 2020 and 2021, the next stage for the Local Plan 2040 is submission to the Planning Inspectorate for examination in early 2023.
Central Bedfordshire Council
The Central Bedfordshire Local Plan 2015-2035 was adopted in July 2021. The Council is currently undertaking a review of this Plan, which will be considered at committee in November 2022.
We are currently awaiting more information regarding a further Local Plan update, but a future consultation is expected in 2024.
Buckinghamshire Council
Buckinghamshire Council has just undertaken a wider call for sites exercise which ended on 11th September 2022. These sites will now be assessed as part of the Housing Economic and Land Availability Assessment. The Council must have a Local Plan by April 2025.
Milton Keynes Council
Milton Keynes has also recently undertaken a call for sites exercise and this concluded in April 2022. The next consultation on the emerging Plan is expected to take place in summer/autumn 2023.
For more information or to discuss your planning project, please contact Shannon Fuller.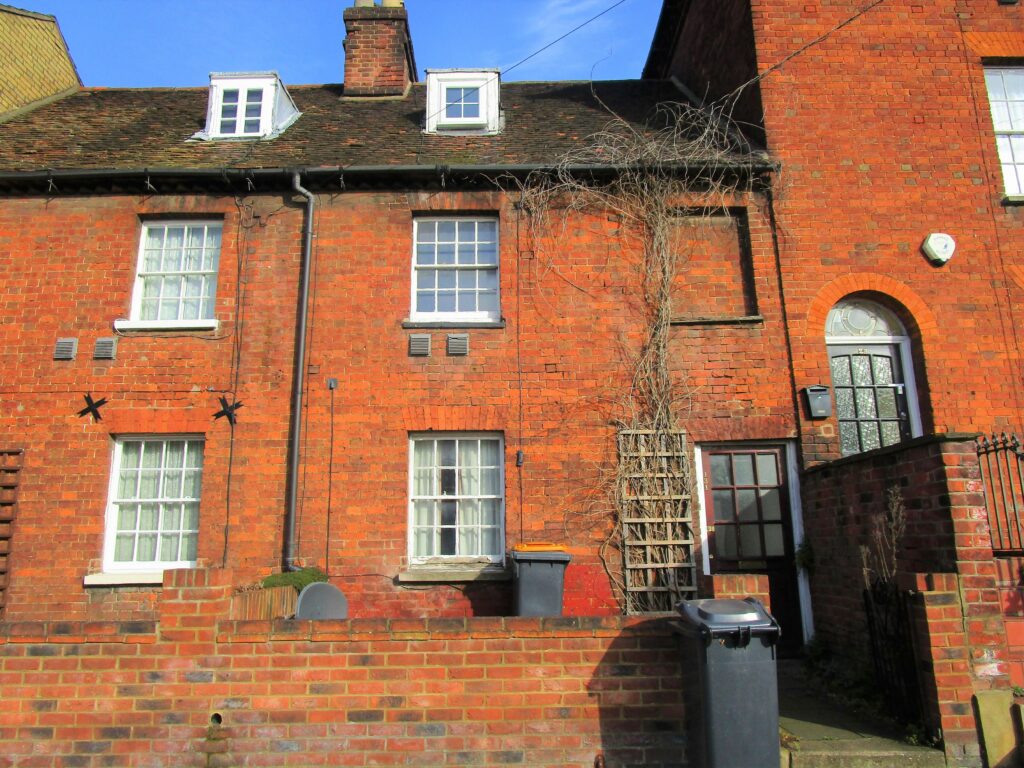 Auction House Robinson & Hall believes activity within the property market will remain strong in the coming months, despite the global uncertainty caused by Russia's invasion of Ukraine.
The UK's biggest property auctioneer says that traditionally, in times of world upheaval, people invest in property rather than in the stock market.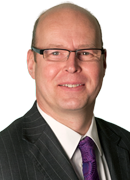 Charles Lovell, Head of Auction House Robinson & Hall, explained: "Of course the first thing to say is that our hearts go out to the Ukrainians and the horrific suffering they are currently going through. All of us want to see a speedy and safe resolution to the conflict and an opportunity for those individuals to be able to return home.
However, for the rest of us, in times of global volatility it is important to keep calm and make measured decisions, as opposed to knee jerk ones which often come back to haunt us. And it's true that in moments such as these, investors tend to choose bricks and mortar rather than stocks and shares.
In difficult times, investments which you can see, touch and feel tend to be the safest and most popular, which is why property does so well. History shows us that it's happened before and we have no reason to believe it won't happen again."
His comments come as Auction House release its results for the first two months of the year, which indicate a rise even on the group's healthy performance in 2021.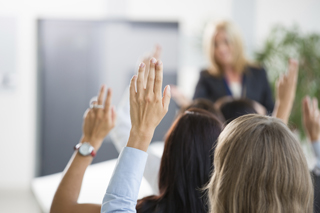 Auction House Robinson & Hall has offered 103 lots in the last 12 months and sold 92 of them; an 89% success rate. Commenting on the figures, Charles said: "Our sales continue to be strong, the market remains robust and demand continues to outstrip supply. We also now offer in-room and online auctions, so the best of both worlds for our clients."
To find out how Auction House Robinson & Hall can help you or to book a no obligation auction appraisal, please call 01234 362899 or email robinsonandhall@auctionhouse.co.uk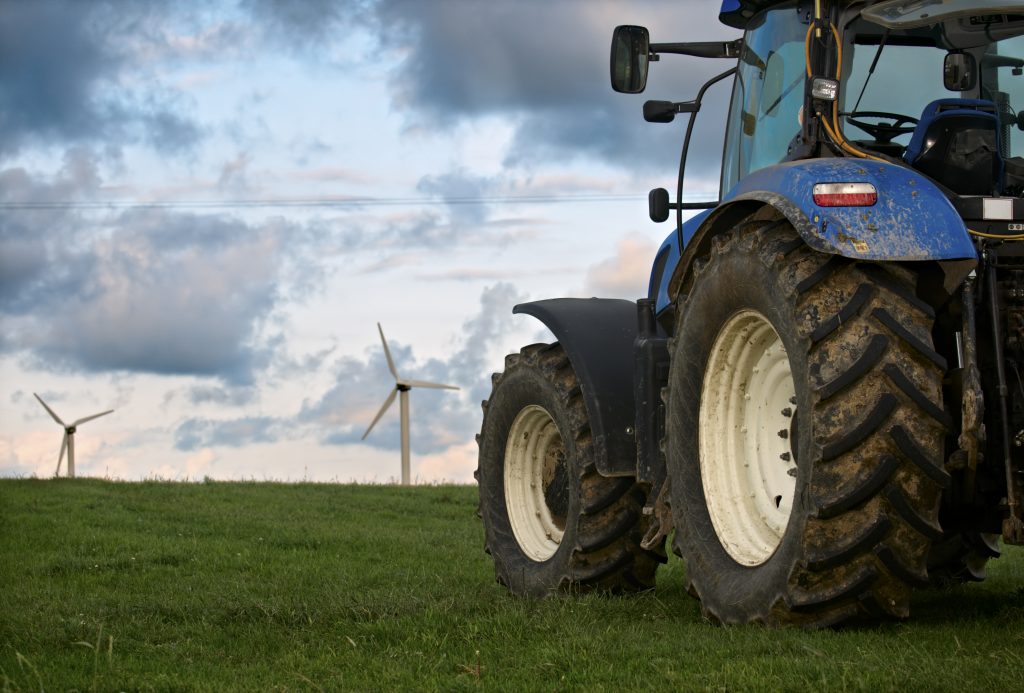 As we move towards the end of 2021, the loss of Basic Payment Scheme (BPS) payments is sadly no longer a future concern; it is very much here. It is a central consideration for budgeting and management decisions being taken now and as such it is more important than ever to ensure that all potential income sources are being utilised.
Going forward it is proposed that part of the BPS loss is to be filled by payments under the much-publicised Environmental Land Management Schemes (ELMS). ELMS are to be fully implemented by 2024 and, in anticipation of this, DEFRA is keen to introduce elements of the schemes now.
The Sustainable Farming Incentive
The Sustainable Farming Incentive (SFI) is one of three schemes within ELMS, providing payments at farm level. DEFRA sees this as a tool to allow farmers to have a different perspective over their land, focusing on natural assets and the best means to protect and enhance these. The SFI concentrates on improving biodiversity, tackling climate change and creating a greener landscape.
An initial SFI pilot is in the process of being rolled out, with the application window having closed at the end of September. The key role of this pilot is for participants to 'test' the scheme and its components and to be paid for their role within this. Applicants were limited to those receiving BPS payments and not currently in a stewardship scheme. The pilot is set to begin at the start of November 2021 and run for three years.
There are eight standards within the pilot, each subdivided into three 'ambition' levels. Payment rates have been set broadly equivalent to Countryside Stewardship, with the payments available reflecting the difference in work required for each level.
The table below provides a summary.

Standard
Payment
Introductory
Intermediate
Advanced
Arable and Horticultural Land
£28/ha
£54/ha
£74/ha
Arable and Horticultural Soils
£26/ha
£41/ha
£60/ha
Farm Woodland
£49/ha
–
–
Hedgerows
£16/100m
£21/100m
£24/100m
Improved Grassland
£27/ha
£62/ha
£97/ha
Improved Grassland Soils
£26/ha
£44/ha
£70/ha
Low and No Input Grassland
£22/ha
£89/ha
£110/ha
Water Body Buffering
£16/100m
£29/100m
£34/100m
Alongside the pilot, a slimmed-down SFI is to be launched in the spring of 2022. This will be available to recipients of BPS and to be a more basic version of the options available within the pilot and the final ELMS (due in 2024).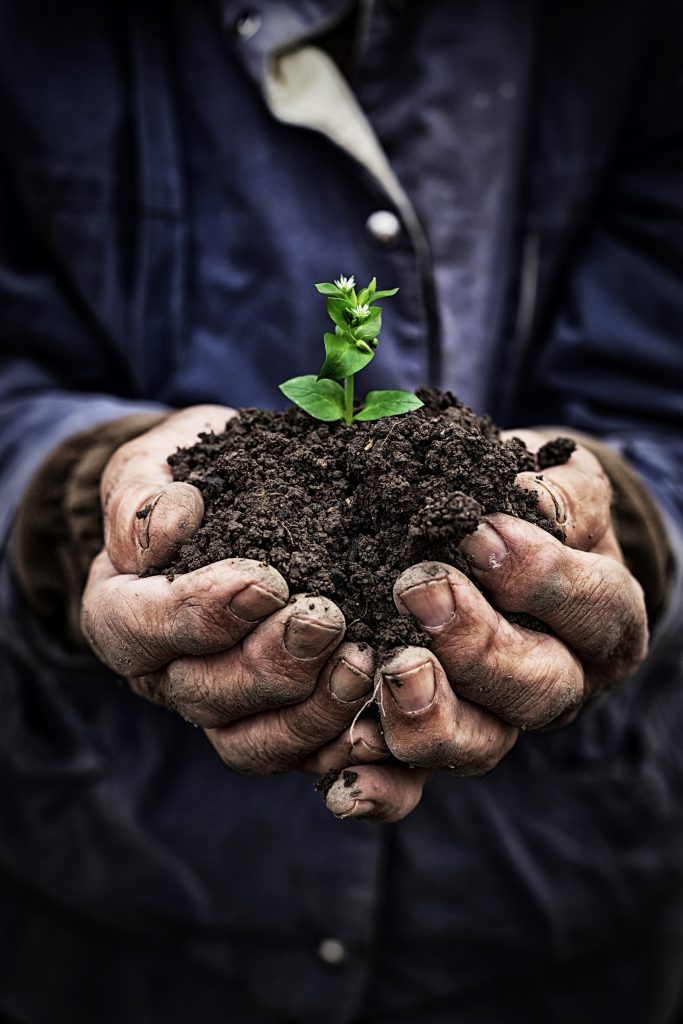 This will focus on:
Arable and Horticulture Soils
Improved Grassland Soils Moorland and Rough Grazing
Animal Health and Welfare Review
A full outline of payment rates is yet to be provided for the 2022 roll out, although they are expected to be similar to those in the 2021 pilot. It is expected that payments will be equivalent to a 30% uplift compared to similar Countryside Stewardship payments.
The SFI is being developed to allow greater flexibility and choice for the farmer and manager. We have been promised a move away from 'penalisation' of mistakes and errors and an openness to moulding the scheme to the individual holding. There will be the potential to add and remove parcels from standards and the ability to choose different levels for each standard. Farmers already in Countryside Stewardship are allowed to apply, however it is important to note that the principle of 'no double payments' is being adopted by DEFRA. Therefore, if a parcel is within an existing Countryside Stewardship scheme, it cannot be included in the SFI scheme until the initial scheme ends. Therefore, if you have an option on a parcel under Stewardship, you couldn't enter the same option on the same parcel for SFI.
We would recommend that farmers and managers begin to consider the suitability of their land for an SFI application now, in order to be well prepared for when the application window opens in the spring of 2022. We would be more than happy to discuss the options available and to help in your application.
Please contact Alice for further assistance.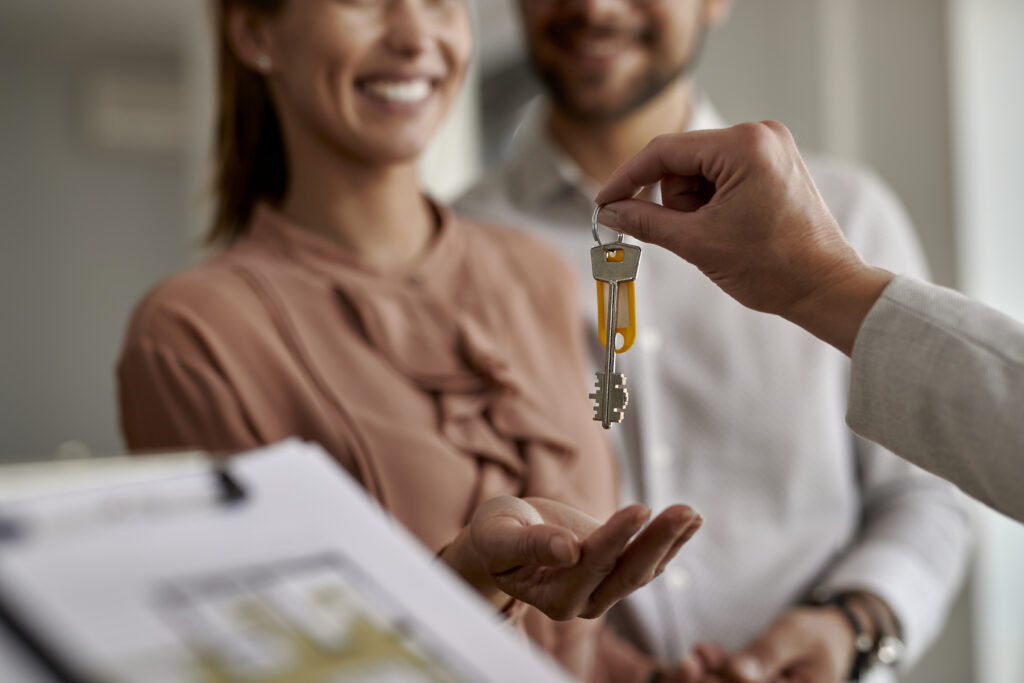 Jennifer Holbrow, Head of our Residential Lettings department, outlines how we can let your property in six steps.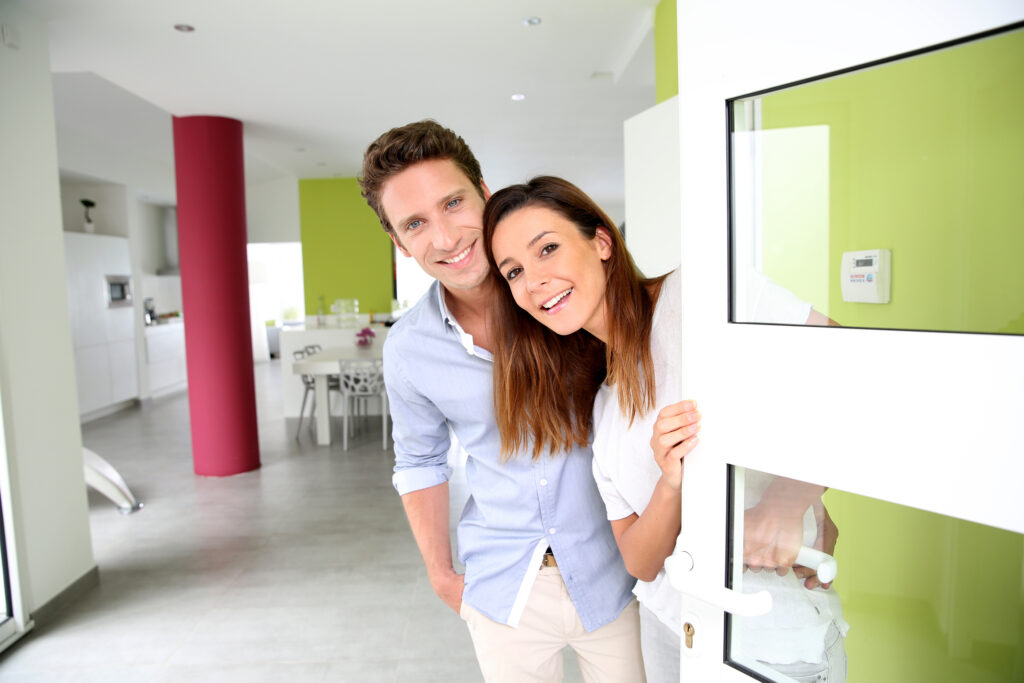 1.Choosing your letting agent
Once you have decided that you would like to rent out your property, you need to choose the best letting agent that suits your particular requirements. At Robinson & Hall, we have 139 years' experience letting a wide variety of properties and work hard to get the best possible rental return within the time period allotted.
2. Choosing the right lettings package for your needs
Robinson & Hall offers two packages; fully managed and let only. Our bespoke property management packages are designed to suit your requirements, offering you full support along the way. Fully managed gives you the peace of mind that you can leave everything to us to deal with on your behalf, whilst in the knowledge that your property and tenancy will be fully compliant with all legislations. Let only allows you to have a more "hands-on" approach with the day-to-day running of your rental property.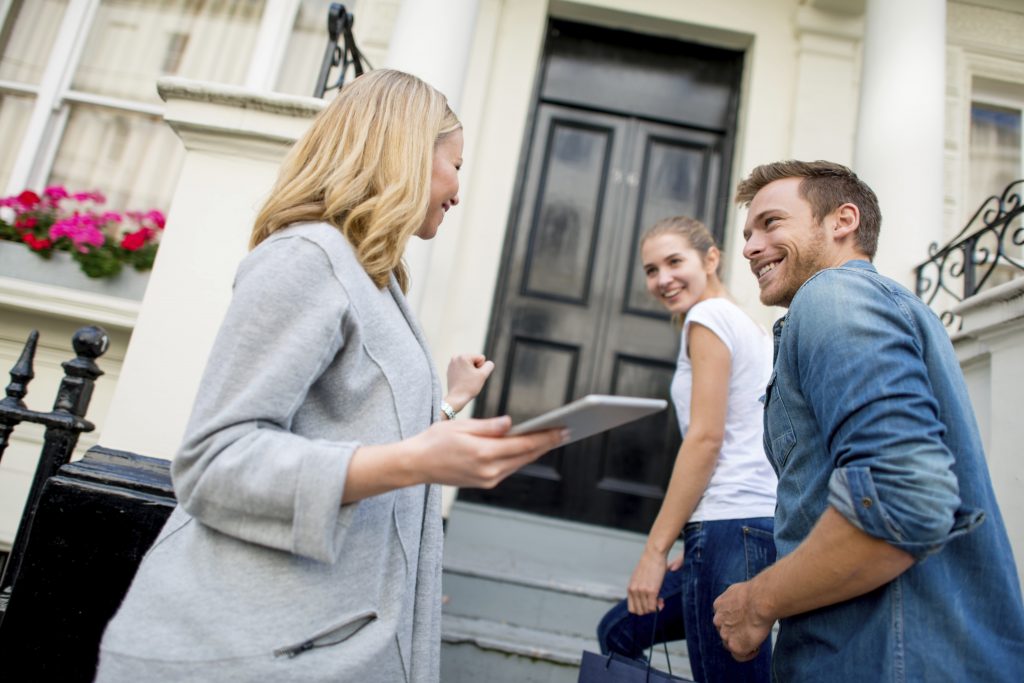 3. Marketing your property
Robinson & Hall will market your property in order to get maximum exposure by using various advertising platforms. Your property will be advertised on the leading property portals such as Rightmove, Zoopla, Robinson & Hall's social media accounts and our own website.
4. Getting your property ready to let
First impressions are very important so it is crucial to ensure the property is as presentable as possible. With our extensive knowledge in the lettings field, we can work with you to ensure that your property meets the requirements for a rental and is appealing to potential tenants.
5. Moving in your new tenant
Prior to your new tenant moving in, Robinson & Hall will ensure:
• your tenant has been properly referenced
• the property is compliant with all essential regulations
• properly signed contracts are in place
• the first month's rent and deposit has been paid
• the deposit has been protected
6. Completion
Upon completion, keys will be released to the tenant on moving in day. For managed properties, we will provide the tenant with contact details of their dedicated Property Manager.
For more information or to book a no obligation lettings appraisal, please call 01234 35100 or email lettings@robinsonandhall.co.uk
The Department for Environment Food & Rural Affairs (DEFRA) has announced a new and final round of funding under the Countryside Productivity Small Grants Scheme, with a budget of £25 million guaranteed. The main aim of the scheme is to provide funding for farmers to purchase new equipment, which should consequently improve the productivity of their farm.
Farmers can apply for grants of between £3,000 to £12,000 to buy "innovative" equipment which will improve technical efficiency, animal health and welfare, resource efficiency or nutrient management. Some examples of the equipment available in this round of the scheme include cattle auto ID shedding gates, fixed sheep handling systems, GPS assisted steering and thermal image cameras.
Successful claimants under previous rounds of the scheme are still eligible to apply for this round for different items up to the scheme's limit of £12,000 per farmer. There have been some changes to the specifications of some items included in the scheme and as before, specifications must be adhered to or the claim will be invalid.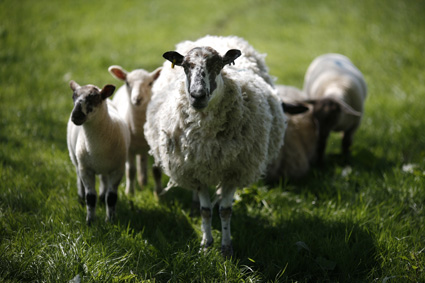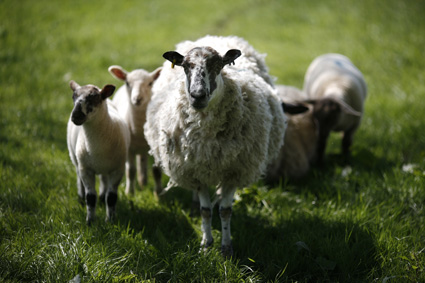 There is a Countryside Productivity Small Grant (CPSG) Scheme Round 3 Handbook, which can be accessed here and contains details of equipment that can be purchased under this scheme, as well as the application process.
Round 3 of the scheme opened on 7th October 2020 with a deadline of noon on 4th November 2020. Applications can be submitted online at www.cpsmall.org.uk, with successful applicants receiving an email after the round closes to confirm that they have been approved. It is important not to order or buy any equipment before receiving confirmation that your application has been accepted, or the claim becomes ineligible.
For more information or to find out how our Rural Property & Business department can help you, please contact 01234 352201 or email bedford@robinsonandhall.co.uk
Rightmove's Residential Sales House Price Index reports the busiest month for ten years, with the highest number of sales agreed in a month up by 20% on the previous high. But how does this compare to the lettings industry?
Jennifer Holbrow, Head of Residential Lettings, reports:
"We have seen a 93% increase in letting applicants since April 2020 which proves that there is huge demand, and potential tenants aren't put off with the rules and regulations in place when viewing properties. This has resulted in us letting our properties quickly.
Despite there being large numbers of houses on the market for sale, we have seen some new instructions for houses to let recently. We tend to also take on the ongoing management of these properties as landlords don't want the hassle of sorting out the increasing rules and regulations themselves. The Royal Institution of Chartered Surveyors (RICS) UK Residential Market Survey reports a 6% increase in landlord instructions nationally compared to the last quarter, so let's hope instructions continue to improve as the year progresses.
Supply, however, does not meet demand, which ultimately pushes rental prices up as tenants are in competition to secure their perfect property. The HomeLet Rental Index in August 2020 shows that the average rental price for a new tenancy in the UK was £985 per calendar month, which is up by 1.5% on last year.
In our area (Bedfordshire and Buckinghamshire), three bedroom properties seem to be the most popular at the moment and we are seeing rental prices averaging at £975 per calendar month. We are expecting to see a 2.5% rise in rent over the next 12 months.
Tenants who are moving are expecting higher standards of accommodation and those who are finding their ideal property are staying put for an average of eight years.
I am confident the lettings market will continue to pick up. One thing is for sure is that there is demand so if you are considering letting out your property, now is the time!"
If you would like more information or to book a no obligation free lettings appraisal, please call 01234 351000 or email lettings@robinsonandhall.co.uk
Jennifer Holbrow, Head of Residential Lettings at Robinson & Hall, has achieved the Level 3 Award in Residential Letting and Property Management.
ARLA Propertymark is the UK's foremost professional body for letting agents. It aims to promote better regulation and higher practice standards in the UK private rented sector.
Jennifer Holbrow of Robinson & Hall comments: "It was important for me to secure this recognised qualification to increase my credentials as a letting agent. It is not only a personal achievement but also a mark of professionalism and trust. It provides reassurance to landlords and tenants dealing with Robinson & Hall that we adhere to the highest professional standards."
Jennifer Holbrow is among a growing number of agents across the UK working with ARLA Propertymark and Propertymark Qualifications to raise standards within the industry.
Melfyn Williams, Chair of the Governing Body, adds: "The Propertymark Qualifications Level 3 Award is a regulated qualification ideal for candidates wanting to improve existing knowledge in the key areas related to residential letting and property management. Propertymark Qualifications is committed to raising standards within the residential letting and property management sector through the provision of accredited, nationally recognised qualifications, such as the Award Robinson & Hall has achieved."
David Cox, ARLA Propertymark Chief Executive, comments: "I congratulate Jennifer Holbrow on her achievement of the Level 3 qualification".
ARLA Propertymark strives for better regulation in the private rented sector. With the support of letting agents across the UK recognising the need for higher standards and integrity in the sector, gaining a qualification with Propertymark Qualifications counts as a real stamp of professionalism and supports the drive for better practice within the industry.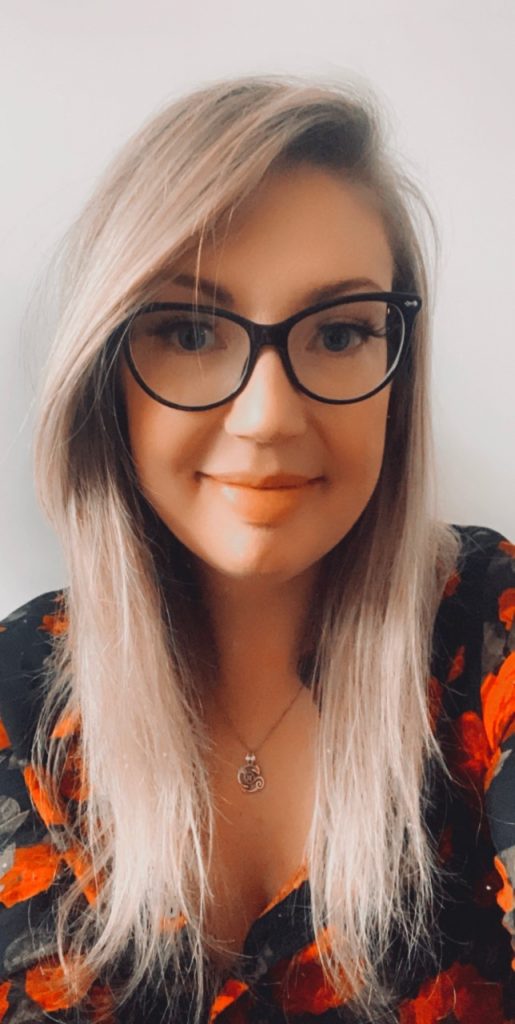 David Jones, Head of Agency at Robinson & Hall, concludes: "Congratulations Jennifer! This is a fantastic achievement and credit to your hard work and dedication."
For more information or to find out about how Robinson & Hall can help you, please call 01234 351000.
The Government's long-awaited 'Planning for the Future' White Paper has been published. It proposes some fundamental changes to the planning system in England.
Andrew Barr, Head of Planning & Development, details the potential changes. The White Paper is out for consultation until 29th October 2020.
What changes are taking place?
New Zoning System – where identifying an area for development would be a permission for development to occur, subject to meeting new design criteria, but with no further action required.
The zoning system would see all land divided into three separate zones:
1. Growth: land lying within this category would have outline planning approval and would also apply to large scale development including new settlements.
2. Renewal: land in this area would be categorised as suitable for development and would apply to smaller scale developments, rural areas (but edge of settlement) and infill sites.
3. Protected: this would relate to sites and areas such as Green Belt, Areas of Outstanding Natural Beauty, conservation areas, local wildlife sites, etc which, due to their sensitivity, any development proposals would be subject to more stringent planning controls. It is envisaged that open countryside would also fall in this category, so the implication is that planning constraints would be no different from the current position, where there is a general presumption against residential development in the open countryside.
It has been suggested to:
Combine 'Growth' and 'Renewal' areas into one zone and extend 'Planning in Principle' to all land within that zone.
Limit Planning in Principle to the 'Growth' zone only, leaving all development proposals beyond that zone to Local Planning Authorities (LPAs) to determine.
Review Community Infrastructure Levy and Planning Obligations – amalgamating these into a National Infrastructure Levy. The new Levy would more closely reflect the capital value of the proposed development.
Development Management – policies to be set at national level and the National Planning Policy Framework to be the key reference for determination of planning applications.
Local Plans – these will be subject to a single statutory 'sustainable development' test replacing the current 'soundness' test. Local Plans are to be more visual and map based. The preparation of Local Plans is to be quickened with sanctions applied to Planning Authorities for non-compliance.
Neighbourhood Plans -the significant role played by Neighbourhood Plans gained through the Localism Act is to be maintained and enhanced.
Housing Need Assessment – The method of assessing housing need is to be standardised to prevent land supply being a barrier to the delivery of new homes.
Build Out Rates – To address slow build out rates, the National Planning Policy Framework will be revised to ensure that masterplans and design codes should seek to include a variety of layouts by different housebuilders. This is to encourage small and medium sized housebuilders and lessen the domination of the 'big few' housebuilders.
Design – Will become paramount with design codes being prepared locally. Each planning authority will appoint a Chief Design Officer to support the delivery of locally popular design codes. There will be a fast track planning process for 'beauty', i.e. development of very high quality.
Permitted Development (PD) – The National Infrastructure Levy would extend to capture changes of use which occur as a result of PD rights being exercised. Concern has been expressed about the quality of dwellings resulting from commercial to residential change of use.
Environmental Impact Assessments (EIA) – These can often slow down the delivery of new homes and the proposal is to see how EIAs can be handled more quickly.
Listed Buildings – The planning framework surrounding listed buildings and Conservation Areas is to be reviewed.
Energy Efficiency – There have been significant changes to building regulations as the Government steers towards its target of net zero carbon emissions by 2050 and further raising of energy efficiency standards is proposed.
Funding of the Planning System – The proposal is that the principal beneficiaries of development (developers and landowners) will fund the planning system in the future. It is likely therefore that we will see further changes to planning application fees imposed by LPAs, particularly for larger scale developments. It is noted that LPAs will have greater freedom in spending monies received from the new National Infrastructure Levy.
As always caution should be exercised in interpreting announcements which claim to tear up the current planning system and allow development to occur without the need for planning applications. Our view is that whilst a zoning system (popular in many other countries) would have its merits in clarifying what development may be allowed in particular areas, these proposals are certainly not a developer's charter.
The Government mantra to 'build, build, build' is definitely helpful in demonstrating a positive direction of travel, notably to try and achieve its 300,000 new homes per annum target. The extent of the fundamental system changes remains to be seen once the proposals emerge from the consultation process. We will be monitoring the proposals and will provide further updates in due course.
If you have any queries in the meantime or would like help with your planning projects, please contact a member of staff from our Planning & Development department.