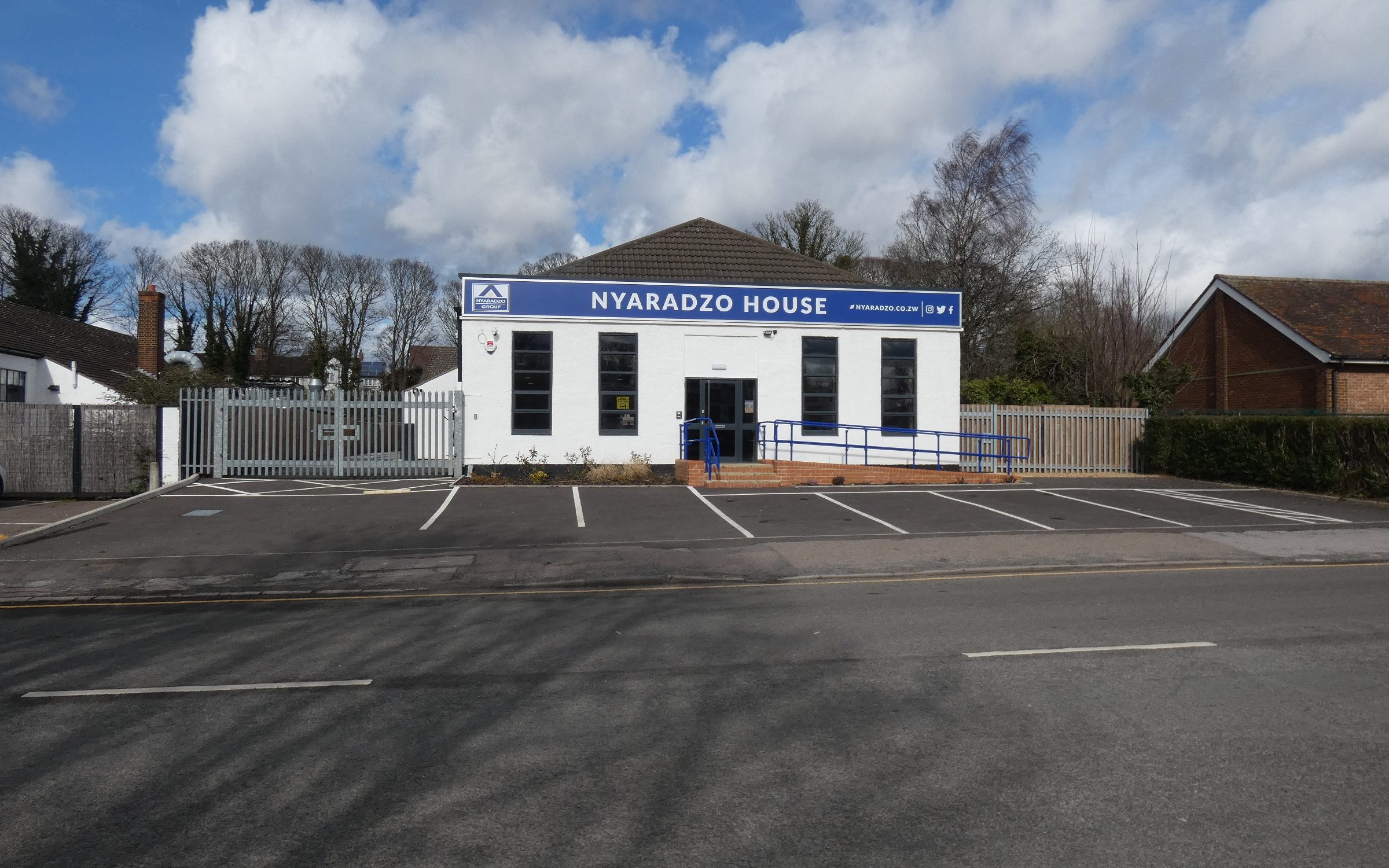 In a very unusual project, Robinson & Hall was appointed to act for a client who identified a property in Letchworth suitable for their funeral business.
The initial enquiry was from the client's solicitors who required an experienced RICS qualified building surveyor to advise upon the condition of the property and feasibility for conversion. Before the purchase of the property, our experienced building surveyor carried out a detailed building survey and although the property was generally sound, this identified a number of significant essential repairs, including leaks through roof lights and aspects of historic poor quality refurbishment work.
On the basis of the report findings, the client was able to negotiate a £75,000 reduction in the purchase price in lieu of the necessary repair work.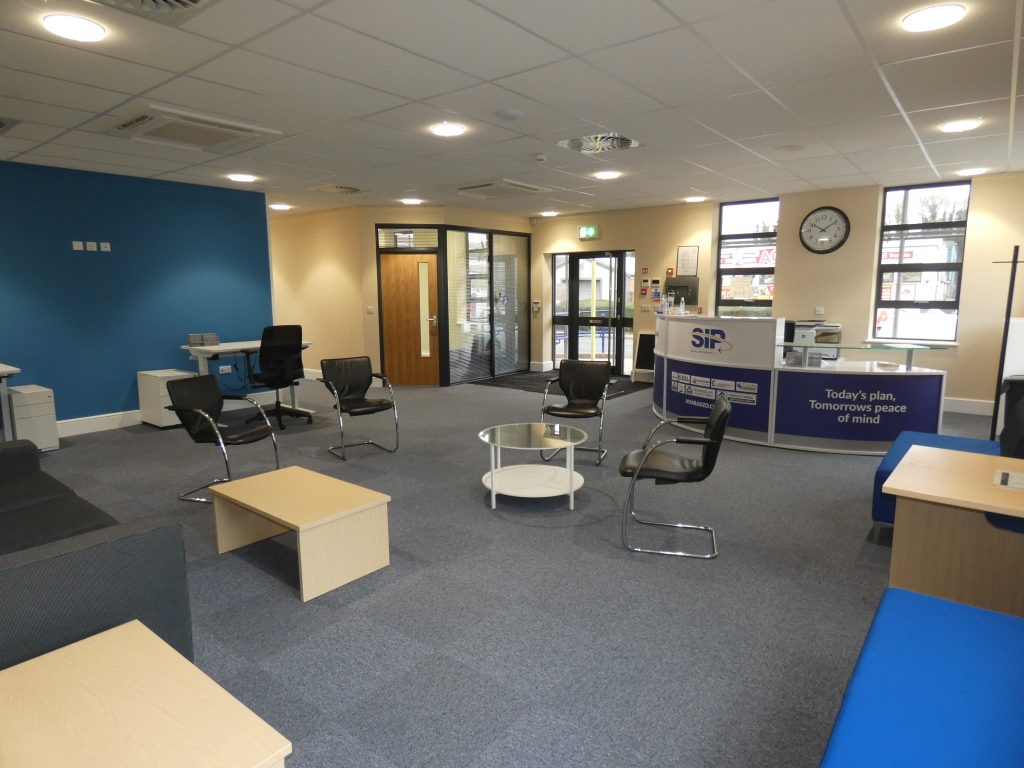 Alongside the purchase process, the client instructed Robinson & Hall to prepare a design and obtain planning permission for change of use from car showroom to funeral parlour. Our building surveyors measured the building and prepared plans, whilst our Planning department submitted a planning application for this special use under a Sui Generis planning class. North Hertfordshire District Council granted permission, much to the delight of our client, who has praised Robinson & Hall's team for their dedication and perseverance in securing the change of use.
Under the direction of Senior Building Surveyor, Stuart Brown, the Architecture & Building Surveying department prepared a detailed design and specification, including works to rectify defects identified in the original building survey. The project was tendered to several local building contractors and one was appointed under a Joint Contracts Tribunal (JCT) Contract to carry out the building works.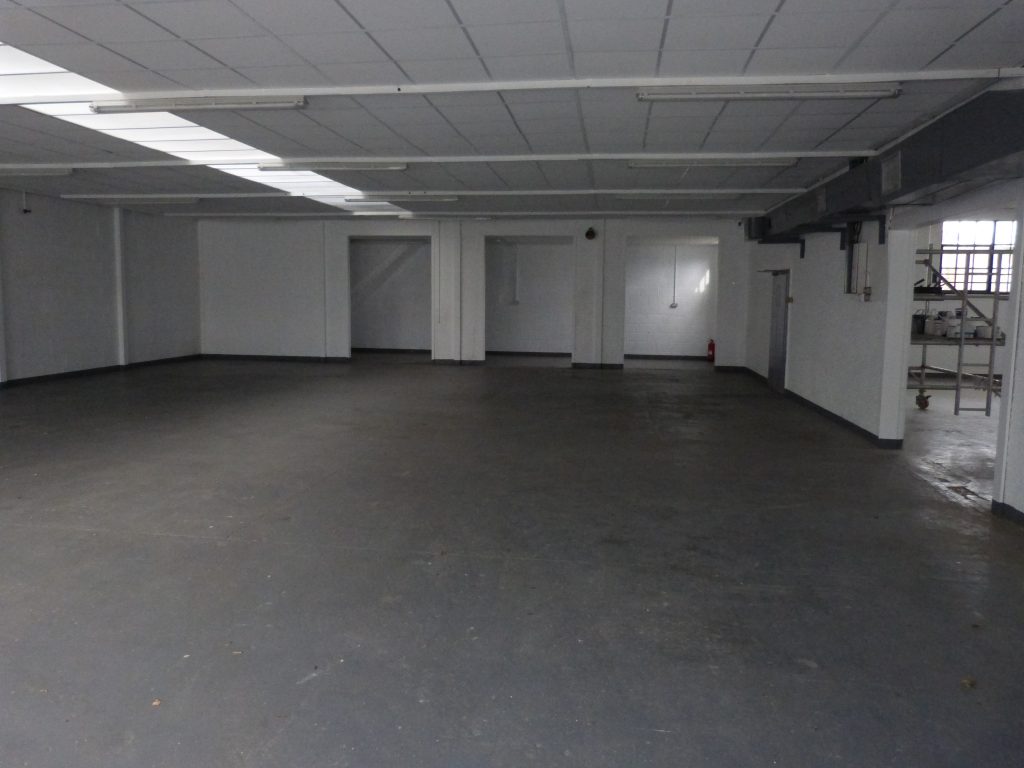 Refurbishment commenced in July 2019 but due to delays through Covid 19 restrictions was not completed until June 2020. The final cost of the building work was in excess of £600,000. We assisted our clients with contract administration and project management services through the build period.
Our client is now utilising the building with frequent on-site funerals and providing bespoke services to assist those arranging for burial in Africa.
Stuart comments "It was a very unique project and one which you do not get an instruction for every day. We were pleased to assist our clients in converting the building and adapting to meet their objectives. There were plenty of issues to overcome including navigating through the Covid pandemic. However, with careful planning, we managed to bring the project within the agreed timescales. Our client was very pleased with the completed works and the combined services Robinson & Hall provided."
For more information or to find out how Robinson & Hall can help you please contact Stuart Brown, Chartered Building Surveyor on 01234 362923 or email spb@robinsonandhall.co.uk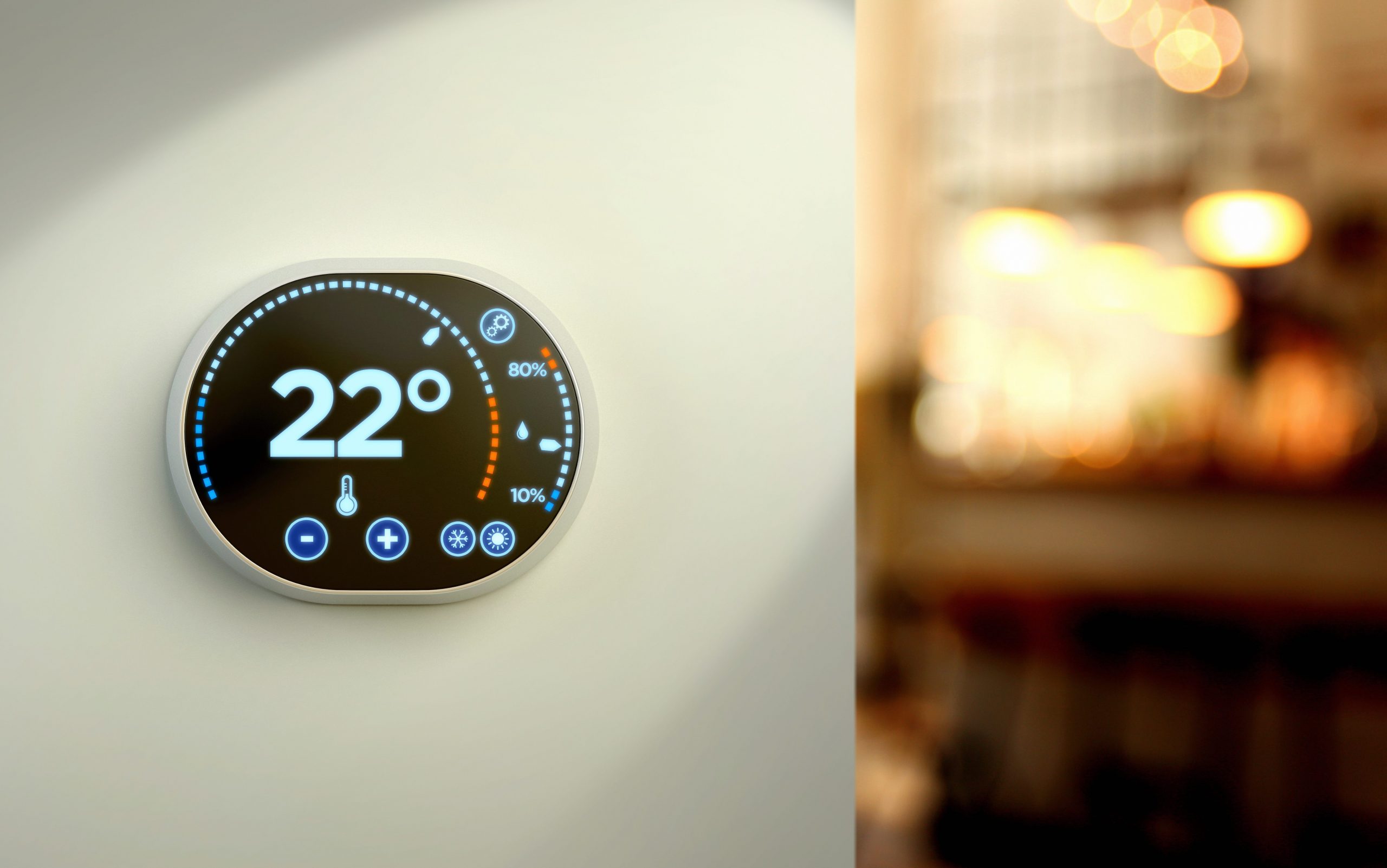 The Government has announced to cut carbon emissions by 78% by 2035. With under 14 years to go, it is an ambitious goal which the Climate Change Committee says will require big changes.
This is a significant announcement and will have widespread implications for all building owners and the construction industry. It will also have huge ramifications for the whole property sector and how building projects (however large or small) are carried out over the next few years.
This will bring many legislation issues to the forefront and I summarise a few of the recent stories you may have read over the past few months:
By 2025 all new homes will be banned from installing gas and oil boilers and will instead be heated by low-carbon alternatives.
Fossil fuel boilers will be phased out over the next 15 years. By the mid-2030s all new boilers will need to be low carbon. Given that current boilers are estimated to last 12-15 years, any new gas boiler fitted now is almost certain to be your last.
Technologies such as hydrogen boilers, electric heat pumps and district heating schemes will become the new normal. These all bring new challenges on how they will be integrated into our homes and places of work.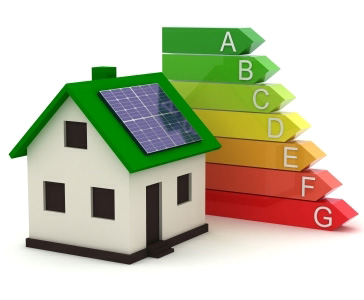 If you are thinking of installing renewable heating in your home, you have less than a year to benefit from the current domestic Renewable Heat Incentive (RHI). The Government backed grant scheme which pays you for heating your home with a non-fossil fuel source is due to expire for new applications on 31st March 2022.
The Government has set a target for all homes being marketed to have an Energy Performance Certificate (EPC) C rating by 2028. Given current estimates, this is likely to mean around two-thirds of existing homes will require retrofitting potentially with a change of heating system as well as upgrading insulation. Non-compliance may make it extremely difficult to secure a mortgage for properties.
All non-domestic rented buildings need to meet an EPC B rating by 2030 (currently the requirement is EPC E rating). The Government is currently consulting on how best to implement this and to improve the compliance and enforcement process for EPCs. It is estimated the change will affect one million properties.
Since 1st April 2020, landlords can no longer let or continue to let domestic properties covered by the Minimum Energy Efficiency Standard (MEES) Regulations if they have an Energy Performance Certificate (EPC) rating below E, unless they have a valid exemption in place.
The Future
The residential sector is one of the biggest emitters of carbon. According to a recent reports, almost 25% of the nation's entire energy consumption is used to heat our homes. Therefore, retrofitting domestic properties and upgrading standards for new builds is recognised as a cost-effective route to achieving UK decarbonisation targets. This is in addition to all the health and social benefits derived from such a programme.
If we are to meet net zero by 2050 then the construction industry will have an important part to play. Many existing owners may not share the enthusiasm of the Government when retrofitting requirements come to be addressed, however they may not have much choice if they wish to rent or develop their properties.
In the past, the Government has tried to incentivise owners with grants such as the Feed in Tariff, the Renewable Heat Incentive and, more recently, the infamous debacle of the Green Homes Grant. There has been lots of speculation on how the Government is going to meet these targets and we wait to see what changes it is likely to make through further incentives or enforced regulation.
What this all points to is that all new building works and construction projects will soon need to comply with more stringent fabric and energy efficient heating measures. More than ever it is critical you obtain the correct advice to ensure your development not only complies with current legislation but will also comply with the impending legislation in years to come.
For more information or to find out how we can help, please contact Robert Franklin, Head of Architecture & Building Surveying on 01234 362917 or email rjf@robinsonandhall.co.uk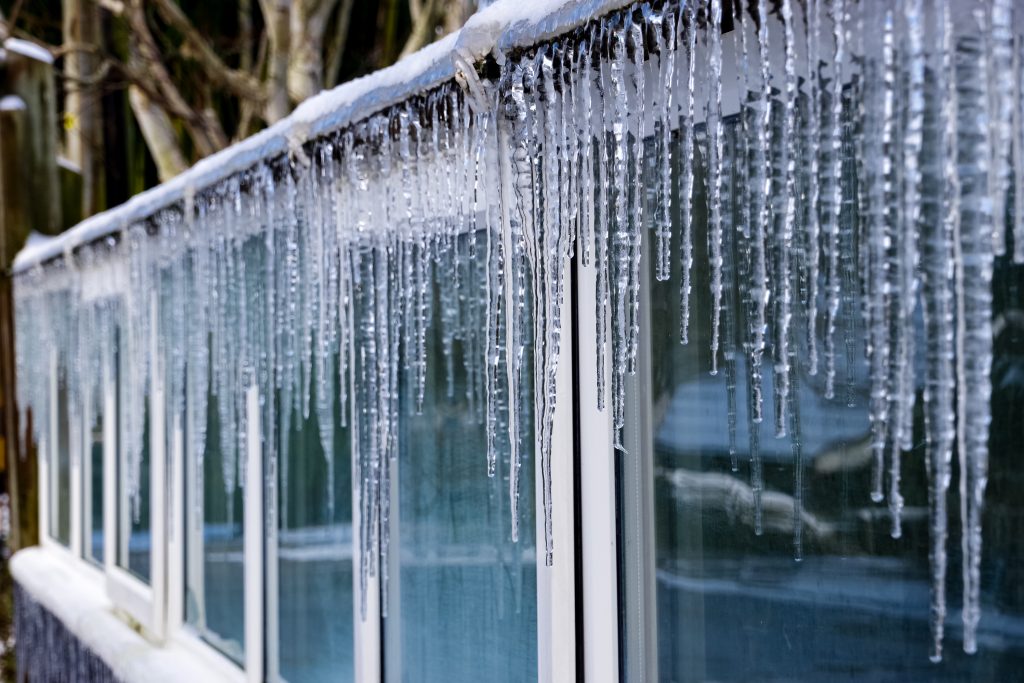 We all hope the recent wintry weather is behind us and we can look forward to spring. However, with all the recent inclement weather, it is critical we ensure our buildings have survived and are maintained in good condition for the rest of the year.
It is not just snow that causes issues; it's also freezing temperatures which can be equally damaging. Even after the wintry weather has passed, many issues can have damaging long-term effects to properties, therefore it's important to remain vigilant. It's even more important the older your property is, as historic properties are more susceptible to ongoing repairs and maintenance.
Issues to look out for: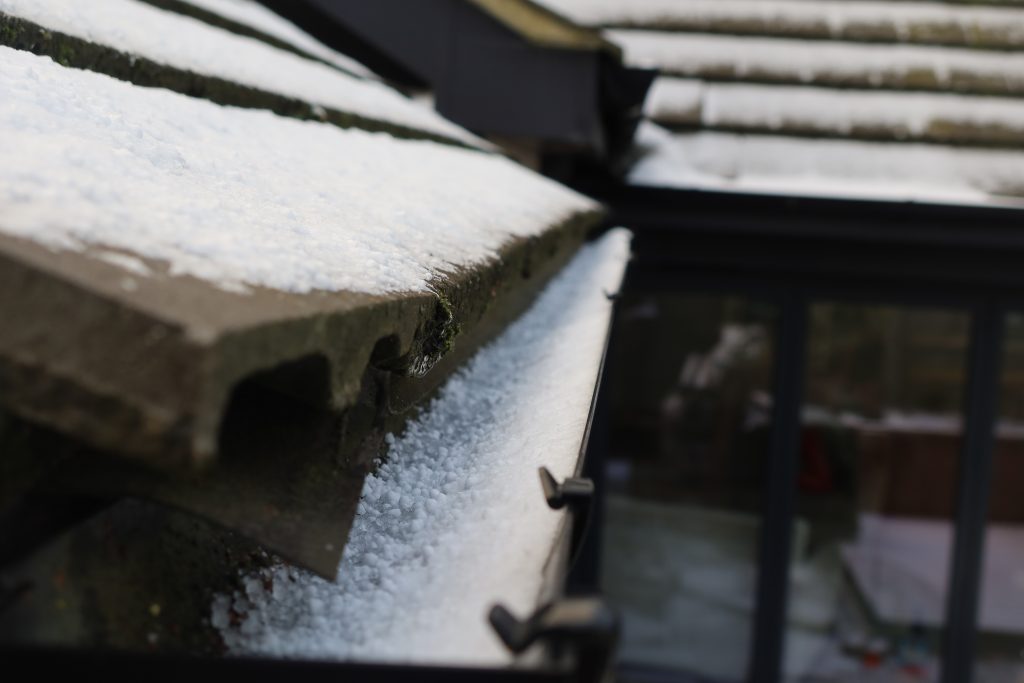 Substantial snow drifts can accumulate in valleys, behind parapets and against neighbouring higher structures. If this freezes, this can cause external tiles and cement flashings to crumble, delaminate and ultimately fail. Watch out for slipped roof tiles or fallen debris from roofs which provide an early indication of worrying issues.
Drifting snow can lead to water penetrating different areas of the roof so check timbers in roof voids, especially around chimneys and valley gutters, to check they are not wet. This will avoid more serious problems in the future.
Accumulating snow can also lead to unequal stresses on roofs, therefore check that roofs have not sagged or at risk of failure. Properties with no roof felt are also at increased risk as water can penetrate through to structural timbers.
Poor maintenance of gutters and drainage systems can result in them becoming blocked or frozen, and melting snow and rain not being able to drain away from the roof.
The additional weight of frozen water can lead to gutters falling away from roofs, possibly causing additional damage.
External heating pipework which is not properly insulated, i.e. boiler condensate overflows, can lead to boiler failure. Check all your heating and services pipes are correctly insulated.
Ponding ground water can freeze and cause damage to flat roofs as well as driveways and other external surfaces.
Prolonged wintry weather is quite unusual in this locality and our properties are not always capable of dealing with these extremities. Ironically, properties with better insulated roofs may be at a higher risk as properties with poor insulation tend to thaw snow and ice more quickly.
Many of the above issues can be hidden and difficult to see so getting professional advice is critical. If maintenance has been neglected, any prolonged snow or freezing temperatures can lead to significant structural issues. Checking key areas, such as roofs, will help to ensure your properties are well maintained for the remainder of the year.
To check your property is sound and weathertight or to coordinate a regular maintenance plan then please call Robert Franklin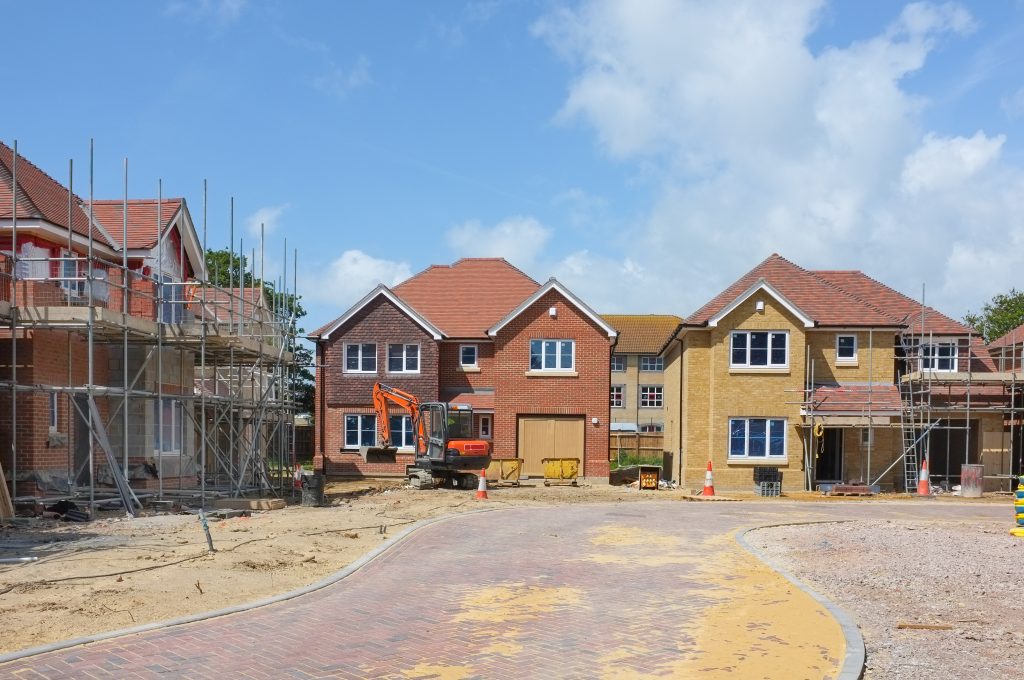 The last twelve months has seen a turbulent time for the construction industry (as with most sectors) with the effects of COVID 19 being felt, causing staffing interruptions and material availability issues.
It was well publicised that the national housebuilders took the decision to shut construction sites in the first lockdown of 2020 and many suppliers and smaller contractors followed their lead. The supply chain has taken some time to recover.
The industry gradually restarted but some interruption is still happening with intermittent staffing issues due to self-isolation and home-schooling. Material availability has become easier but longer lead times on some materials is occurring, which has been compounded by uncertainty and more bureaucracy being experienced in the short-term resulting from Brexit.
What has happened at Robinson & Hall?
At Robinson & Hall we have continued to assist clients with their projects, fed a steady flow to the local planning authorities, prepared working drawings and sent work for tender.
What can we offer?
We can offer a one-stop shop for project design, planning applications and advice, construction drawings, specification and tendering of construction works, project management and contract administration.
We currently have in excess of three million pounds of construction work which we are project managing on site. This work has not been immune to the construction industry delays but with careful planning, the works have been able to move forward to minimise delays and additional costs.
What to do if you have a potential project?
If you have a potential project, then please be aware that under the current COVID 19 and early Brexit transition conditions, some delays are being experienced so planning for this at an early stage is advised. We will be happy to discuss and help you to plan for your project.
For more information or to find out how we can help you, please contact David Sawford.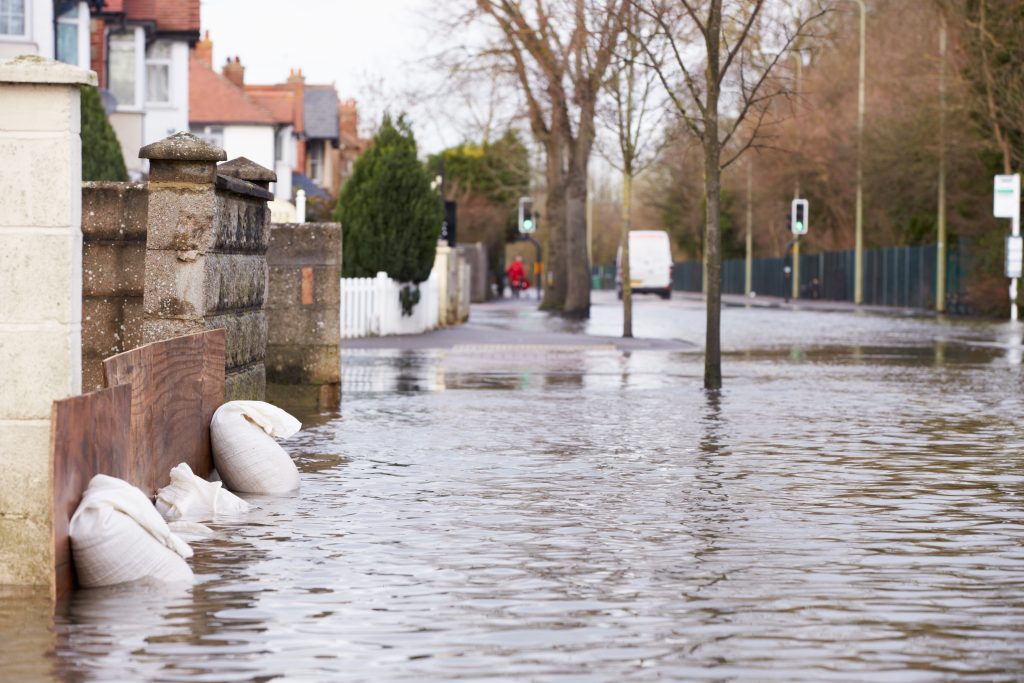 Whether you own a single domestic property or have a diverse portfolio of commercial properties, it's essential your assets are insured for the correct amount. In the financial wake of the pandemic, the last thing you need is to realise a shortfall in your insurance cover.
Don't be left out of pocket
If your property is underinsured and you make a claim, your insurance company can reduce your claim based on the level of the under-insurance. This means that you won't get full compensation for the reinstatement of damage.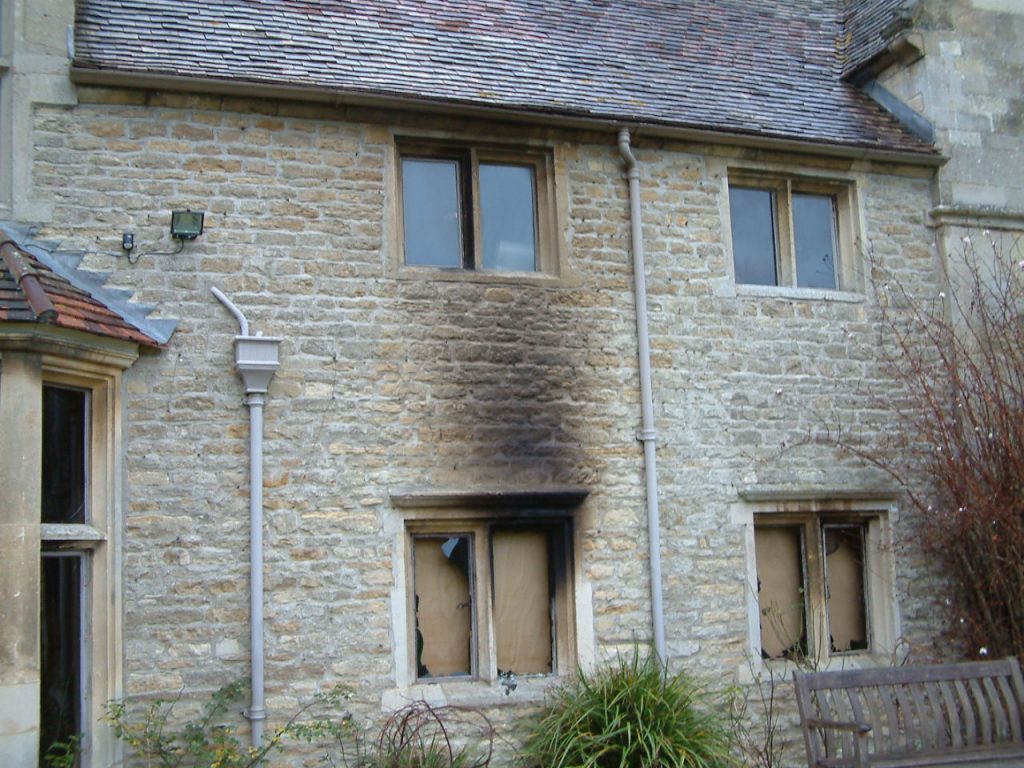 For example, if your property is worth £500,000 but only insured for £400,000 you would be 20% underinsured.
Therefore on a claim for full reinstatement, your insurers would only pay out 80% of your sum insured, meaning you would only receive a maximum of £320,000.
If you are a landlord, your losses may be further exacerbated over loss of rent which will all be reduced by the same margin.
That's the peril of owning a building that's potentially underinsured. Also, you do not want to underestimate the additional delays in resolving the claim. This will potentially affect future occupancy and will ultimately place additional pressure on your finances.
On the other hand, over insurance may make you pay unnecessarily high premium payments. This will be made worse if you have more than one property or manage a large portfolio, which is why a reinstatement cost assessment is so important.
What Is A Reinstatement Cost Assessment (RCA)?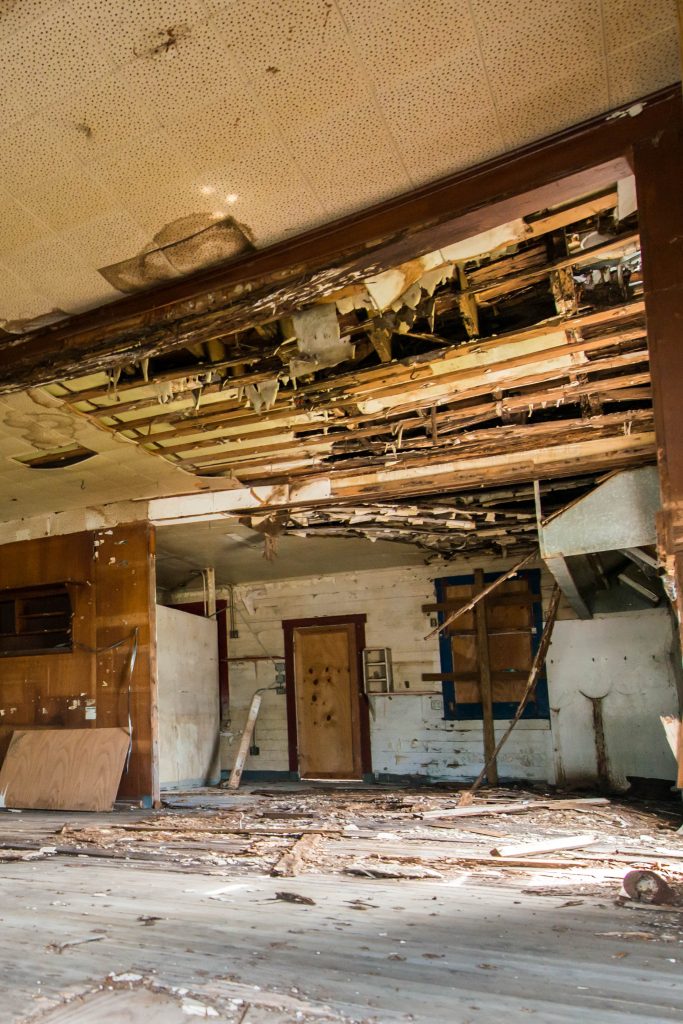 It's important to understand that the reinstatement cost of your property is not the same as its market value. The value is the cost incurred when you completely rebuild the building together with the added costs of all materials and labour.
Each site is unique so in addition to this, the demolition cost of clearing the site, professional fees and any other exceptional features are all taken into consideration.
The value is calculated using recognised up to date industry figures from the Building Cost Information Service (BCIS). This comprehensive assessment includes an inspection of the property and all surrounding boundaries, drains and other relevant features.
We generally advise you should carry out a full reinstatement cost assessment every three to five years or whenever appropriate.
Don't Get Caught Out By The Neighbours
On some occasions, it may not be your fault. You may think the chances of ever needing to submit a claim are slim, however a fire or flood in a neighbouring property may inadvertently cause damage to your property.
Other factors which people also often overlook are:
If you own a listed building or a historic property – specialist materials and building techniques will be needed to restore to their original condition.
Recent improvements – people often forget to reassess values following recent extensions, refurbishments, a change of use or general property upgrades.
Location – awkward and confined sites provide an extra layer of complexity.
Hazardous materials – some properties may contain asbestos. Removing and replacing this can add significant cost to a rebuild.
Don't forget all the above factors will have an impact on property reinstatement values.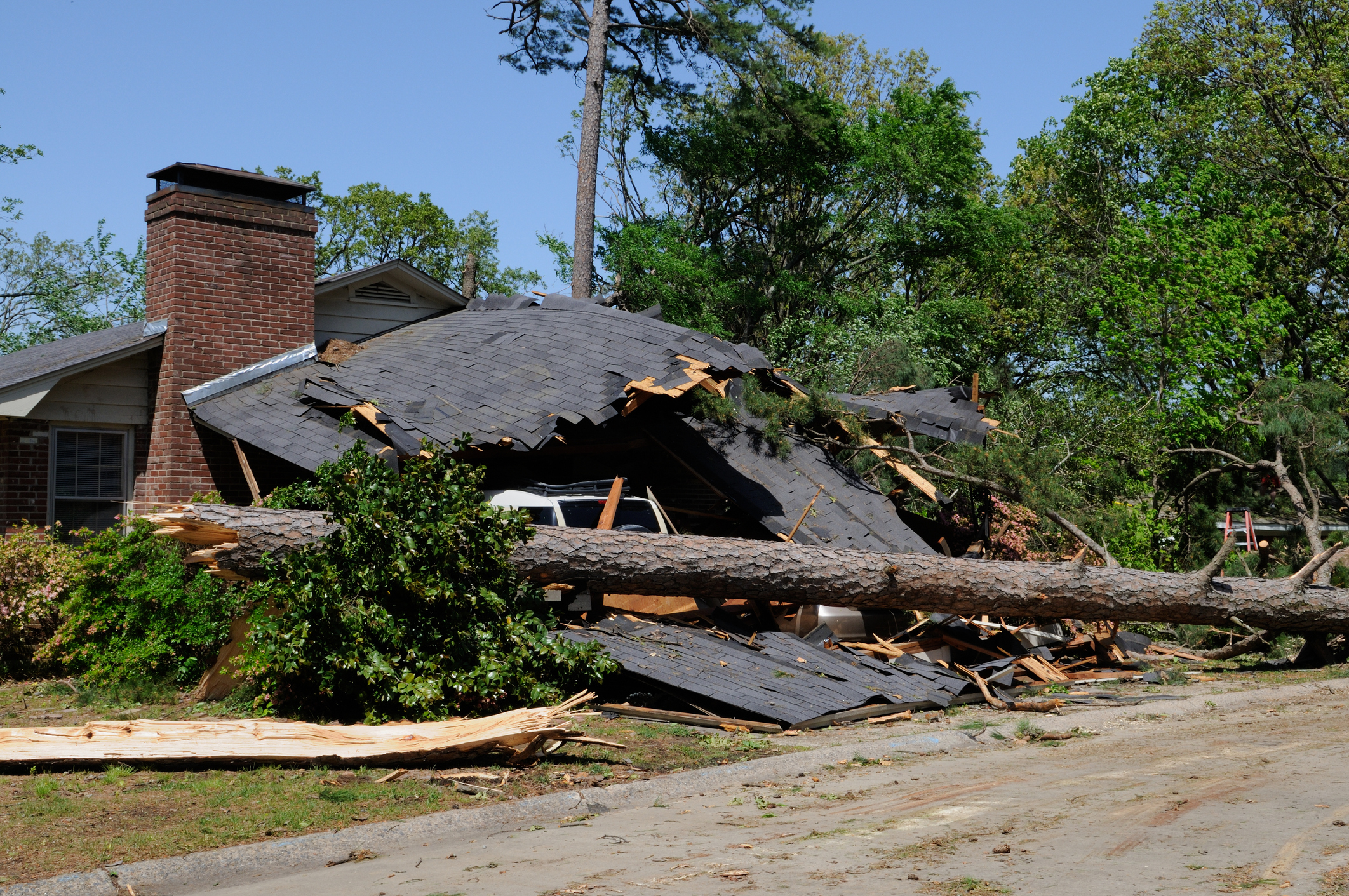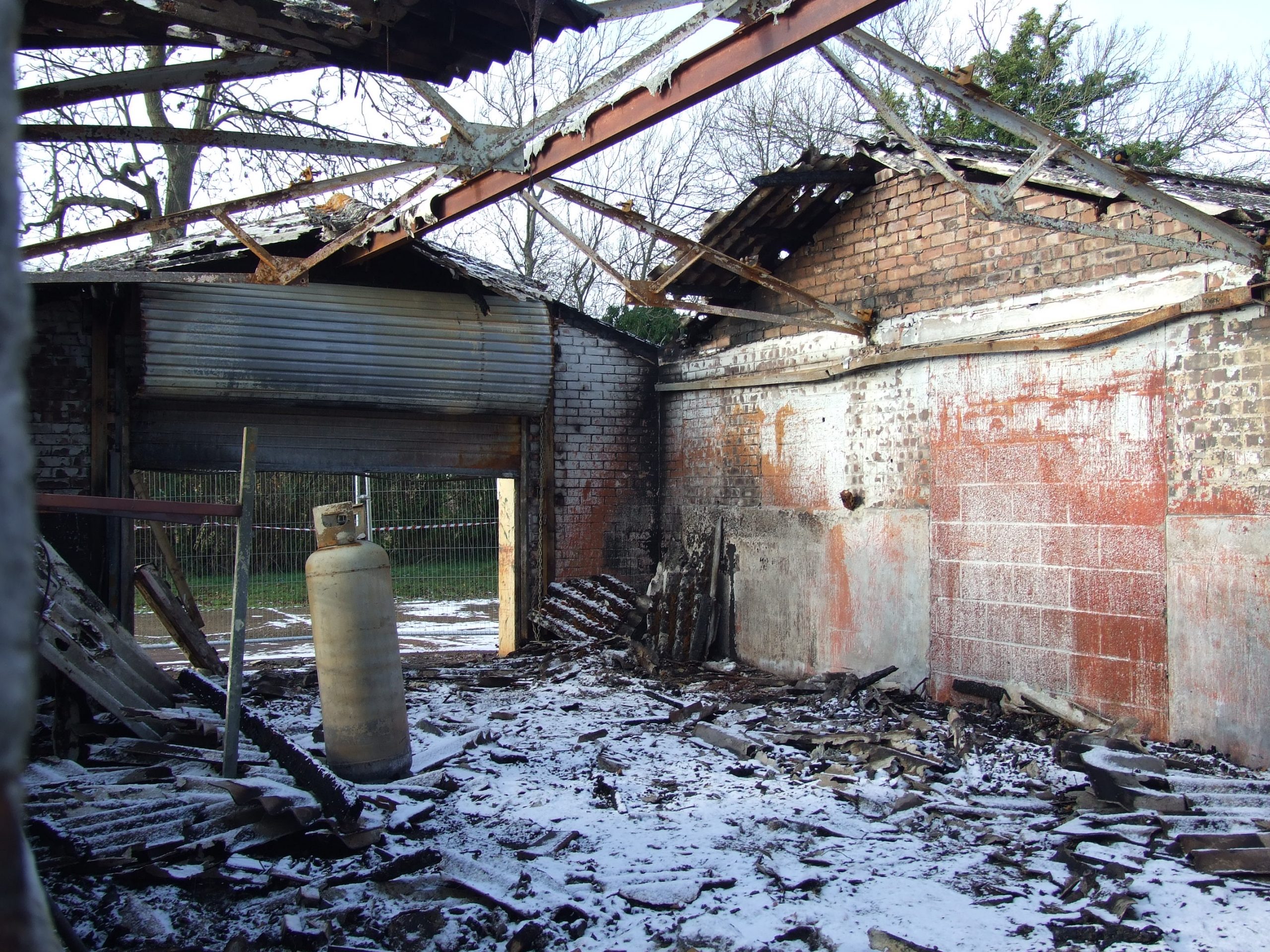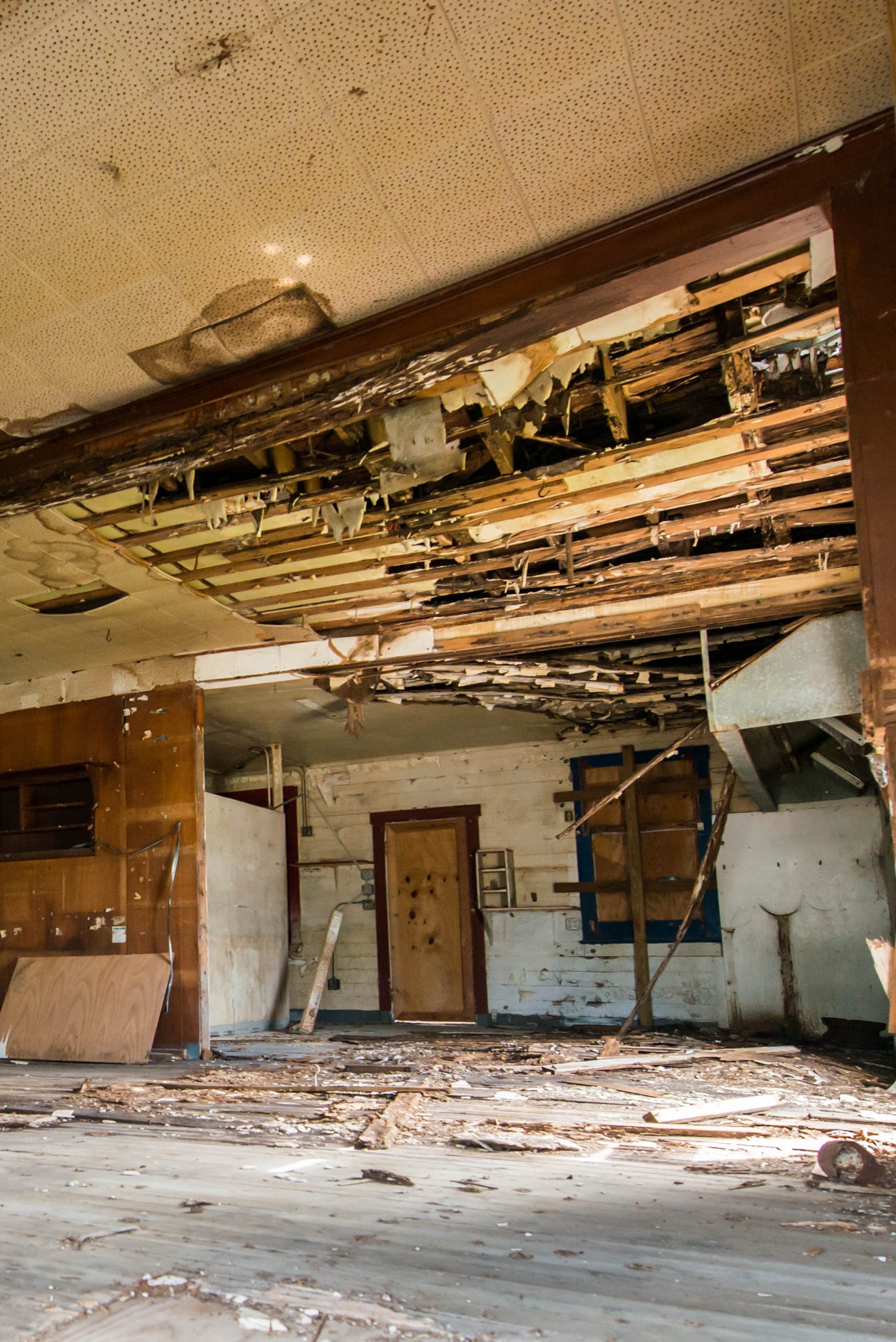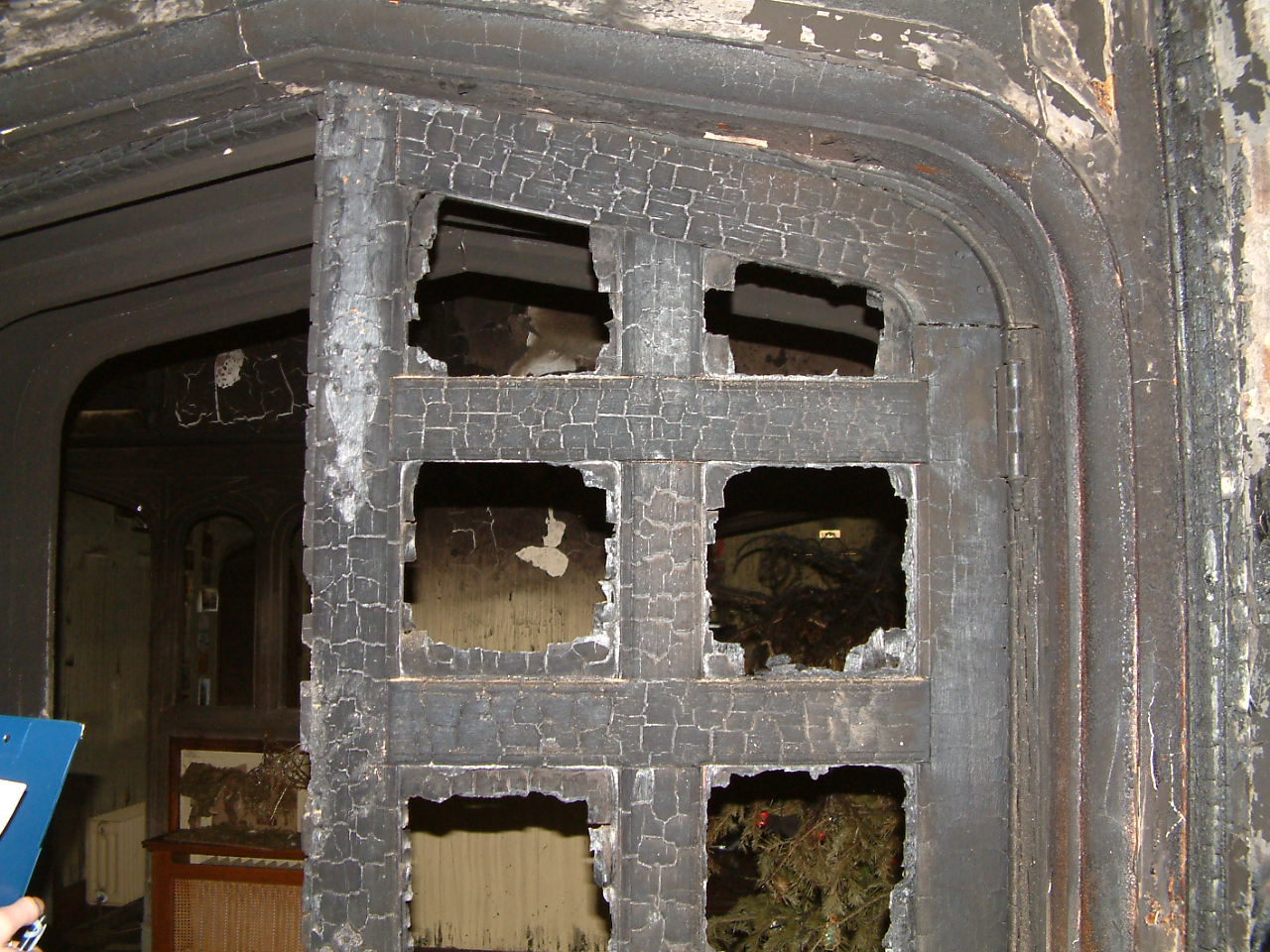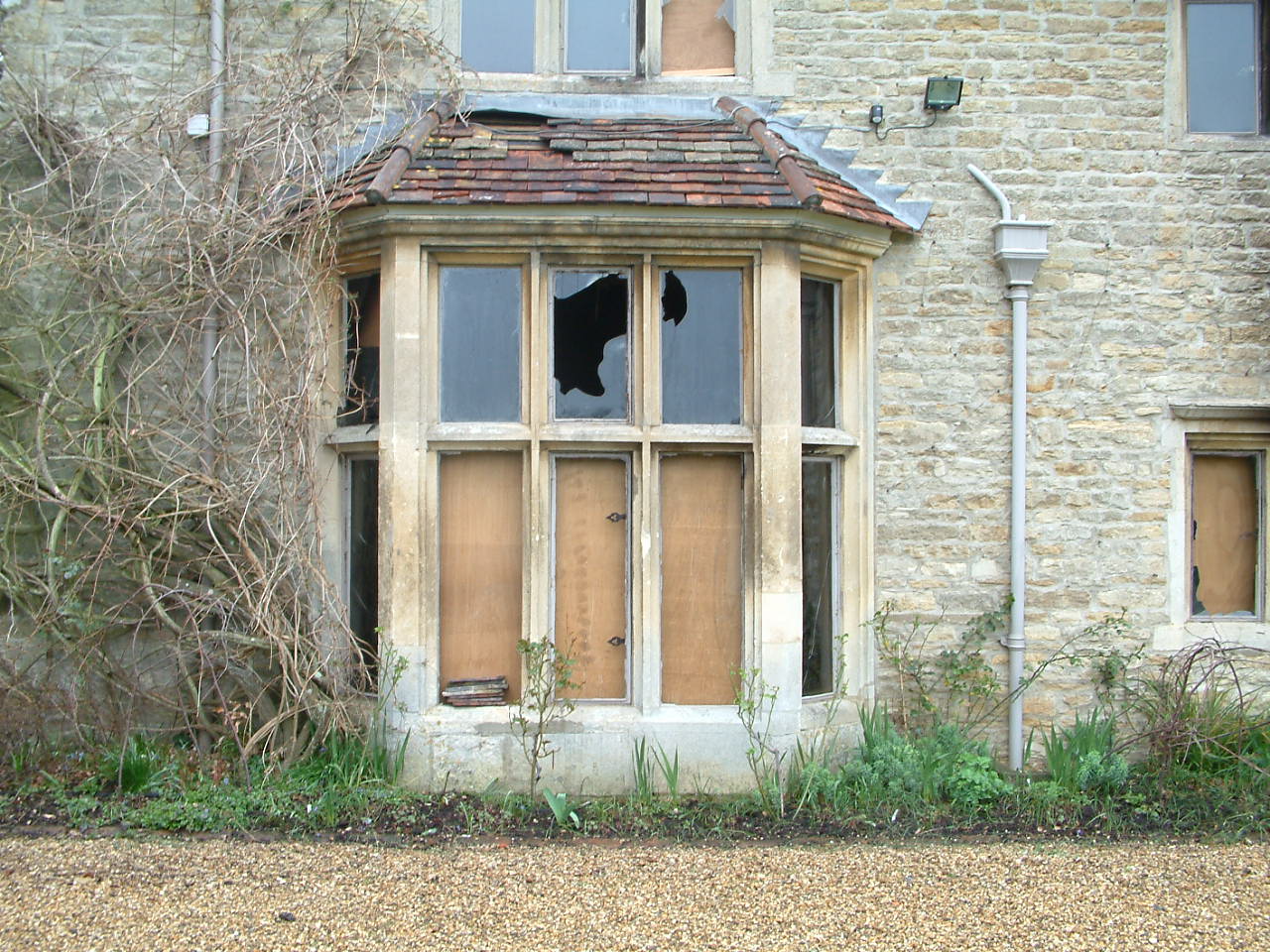 How can we help?
Our expert team of chartered surveyors at Robinson & Hall is well-equipped with the knowledge, market insights and resources required to provide you with an accurate evaluation of your property's reinstatement costs.
Whilst it may be tempting to guess, it's clearly false economy to under-estimate your reinstatement value. If you needed to make a claim, how would you make up the outstanding deficit if a situation actually arose?
It's essential to get your insured value correct. Act now and please contact us to discuss your requirements.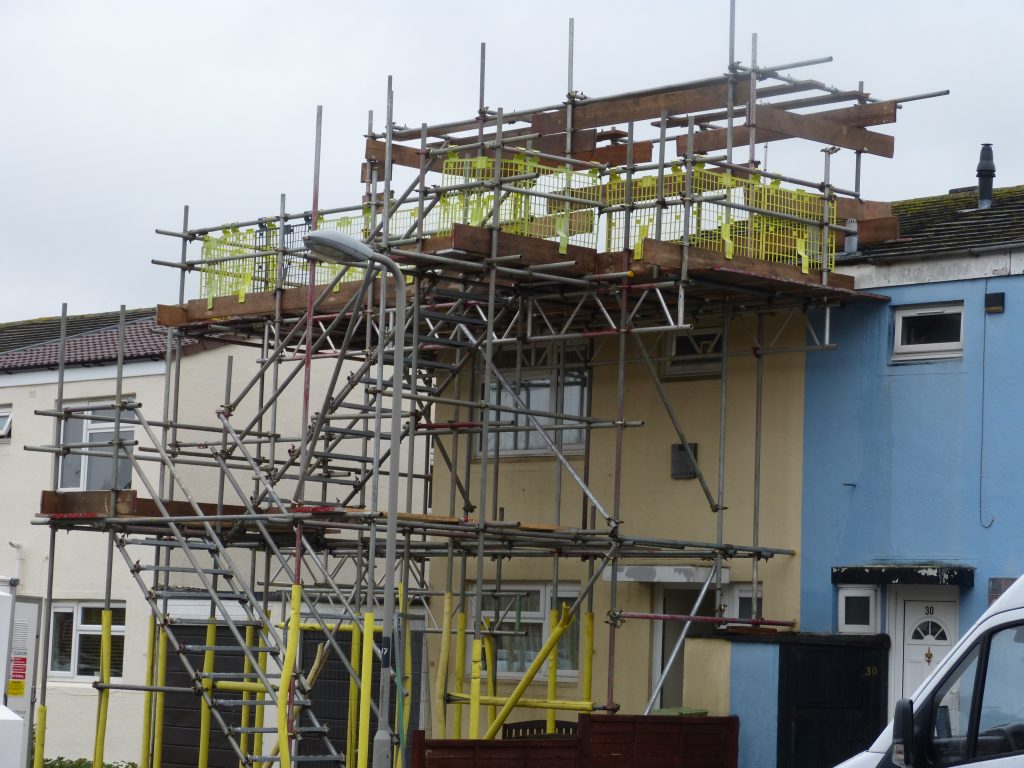 The Party Wall etc Act 1996 has been applicable to building projects outside London for over 23 years. Our expert in party wall matters, Stuart Brown, has been involved in administering the Act since inception.
Despite the pandemic, 2020 saw Stuart involved in over 100 party wall Awards and related matters. These ranged from re-roofing projects in Milton Keynes to loft conversions throughout Bedfordshire and a cinema in Luton converted into 66 apartments.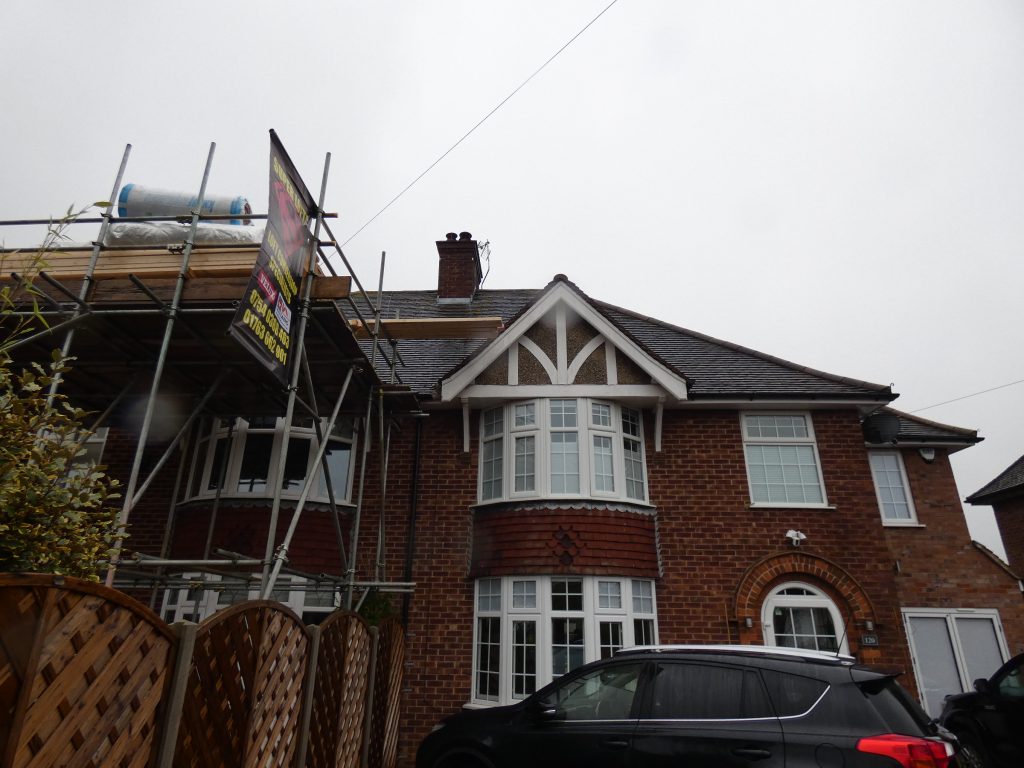 Recent experience has shown that owners intending to do building work can often overlook the implications of the Act and not leave enough time for the procedure to be dealt with and this has, in some instances, delayed building works.
Some of the most frequent areas where Stuart Brown's expertise has been required include:
Extensions
Where work is being carried out close to a neighbour's house, boundary wall structure or outbuilding. It may be necessary to change foundation design in order to minimise the potential for damage to adjoining structures.
Loft Conversions
Loft conversions appear to be more popular than ever. These often involve building in beams into a party wall and the neighbour must be notified of your intentions. One aspect often overlooked in loft conversions is that the Act does permit extending up the party wall for the side wall of a dormer extension, which can be beneficial to both owners. The building owner can have a wider dormer extension and exercise the rights of access granted under the Act to clad the side wall of the dormer with proper weatherproofing to the neighbour's roof covering. In the longer term, if the neighbour wishes to construct a similar dormer, this can be done using the same wall without leaving a small inaccessible gap to the neighbouring dormer.
Neighbour's Concerns
Often a neighbour is uncertain how to respond to a Notice and who to seek advice from:
Consult a local party wall surveyor. Although the Notice is a legal document, the Act deems that surveyors should be involved and not solicitors.
Party wall matters normally involve technical building matters, which are best evaluated by a building surveyor.
Solicitors have legal expertise and only become needed when a Notice has not been served and work is about to start or to enforce the terms of an Award made by surveyors.
If you are intending to carry out building work close to your neighbour's property or if your neighbour is about to build, please call Stuart Brown to obtain advice on whether the Act applies and what procedures are involved. Our Party Wall webpage can also be found here.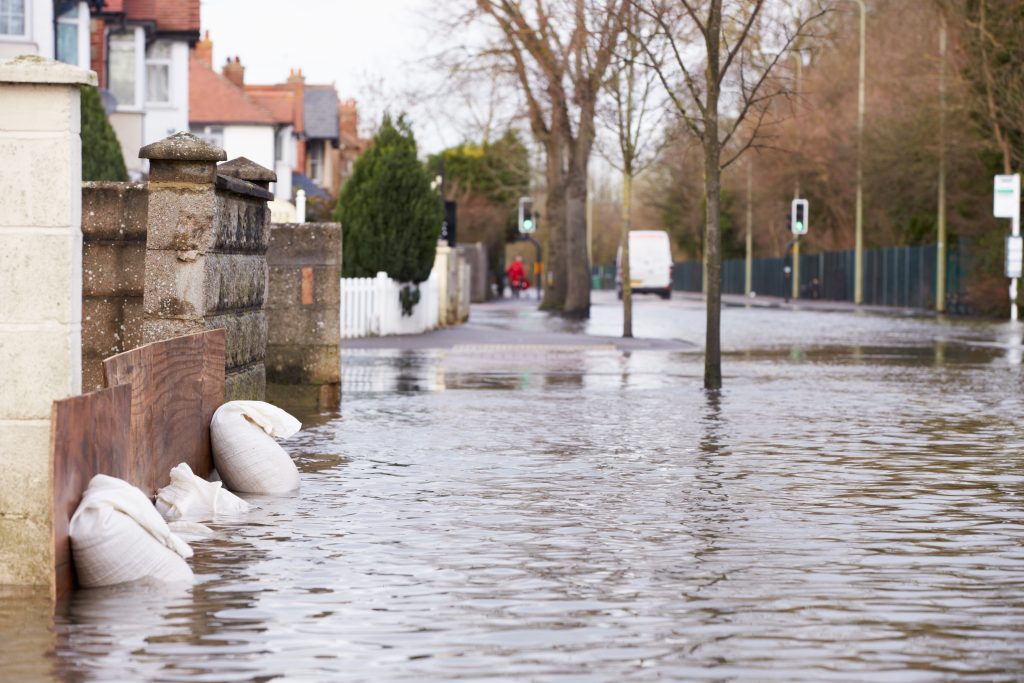 If your property has been affected following the recent inclement weather, it can be a very traumatic and stressful experience.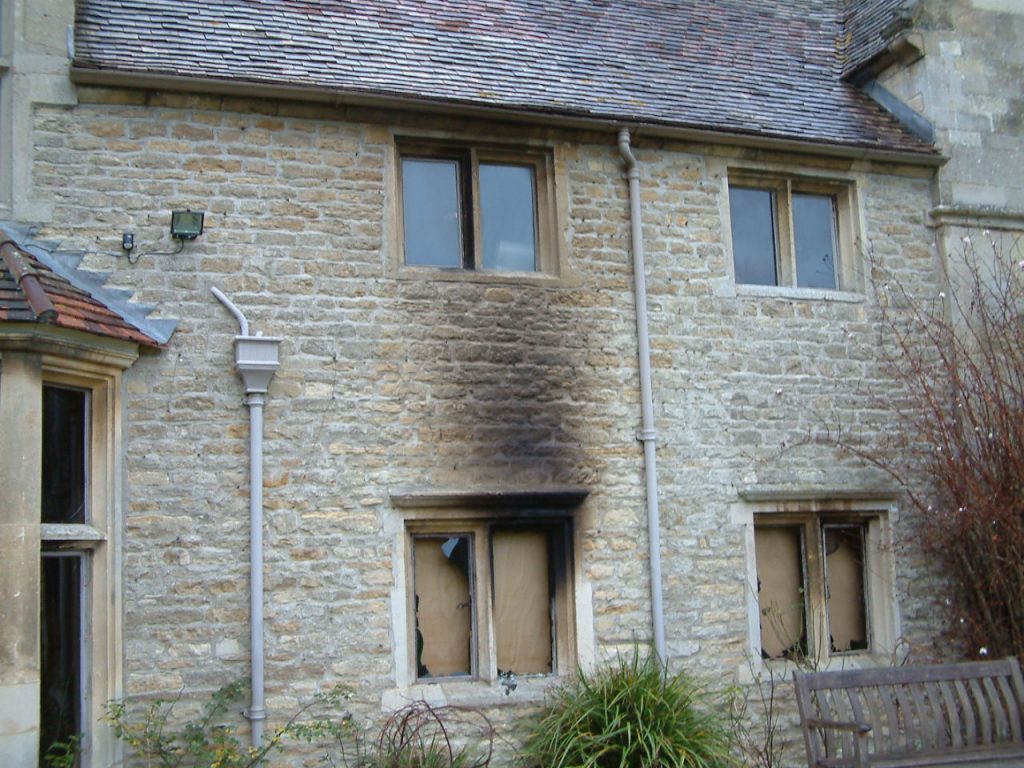 For any significant claim following a fire, flood or structural damage, your insurance company will appoint a loss adjuster and their own surveyors to investigate the details of the damage and manage the claims process. However, many people do not realise that they can employ their own surveyor to manage the reinstatement works on their behalf. These costs, along with all other reasonable expenses, are included under their claim. Assuming you are adequately insured, it will not cost you a penny to get impartial, qualified, quality advice and management for the duration of the insurance reinstatement works.
Why choose Robinson & Hall?
We are professionally obliged to undertake projects diligently and must have the resources and capacity to fulfil a project. Many insurance companies often have many projects on the go at any one time over a large geographical area. They do not have the time to provide a tailored, bespoke service to each project. Consequently, they cannot provide the same attention to detail, often missing important elements critical to the smooth completion of the project.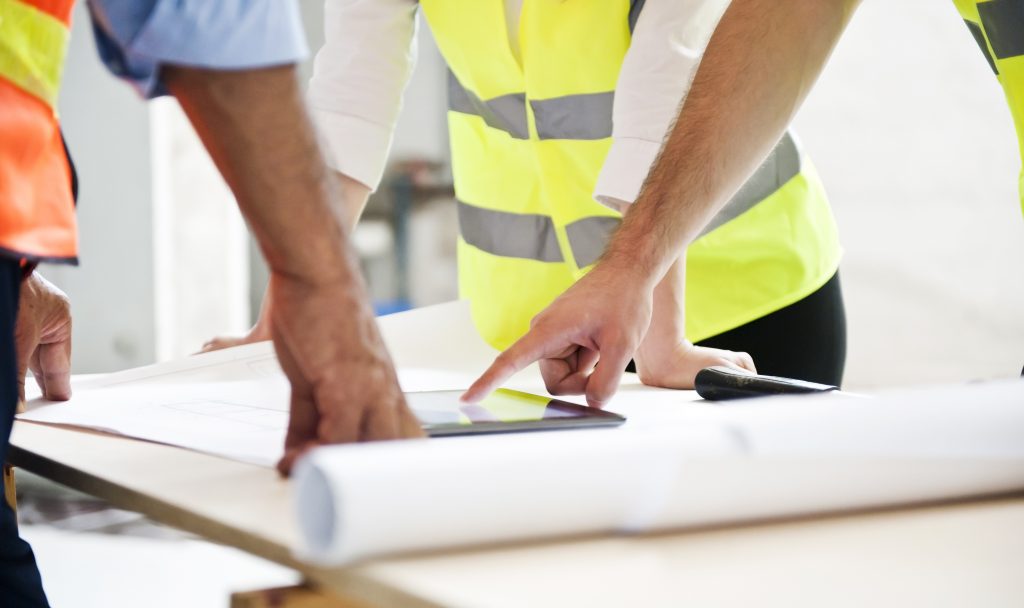 We provide a fully accountable service which is efficient and detailed at all stages of the project. We also understand the stress and upheaval caused by events such as flooding, fire or structural impact damage and endeavour to provide swift reinstatement of your property.
We have a vast array of experience dealing with all types of property, especially historic and unique buildings.
We can react quickly and organise any emergency works to make the property safe and secure. We can arrange installation of any necessary de-humidification or specialist equipment.
We can advise upon local contractors to tender for the reinstatement works. As long as the contractor's bid is competitive, the policyholder is able to appoint the builder they feel most comfortable with.
As experienced chartered surveyors, we arrange appropriate inspections and contract administration services to reinstate the damage to enable you to move back in.
Assuming you are adequately insured, our fees will be included in your claim. Typically, you will only be responsible for any excess under the terms of your policy.
Should you have the misfortune of suffering a significant insurance claim, I recommend you appoint an independent chartered building surveyor to oversee the reinstatement works.
If you choose to appoint Robinson & Hall, you can be sure that you are using a qualified construction professional, who understands the construction industry and has you and your building's best interests as our primary concern.
If your loss adjuster has asked you to find a surveyor, or if you would like to exercise your right to appoint your own surveyor to work on your behalf, we can help.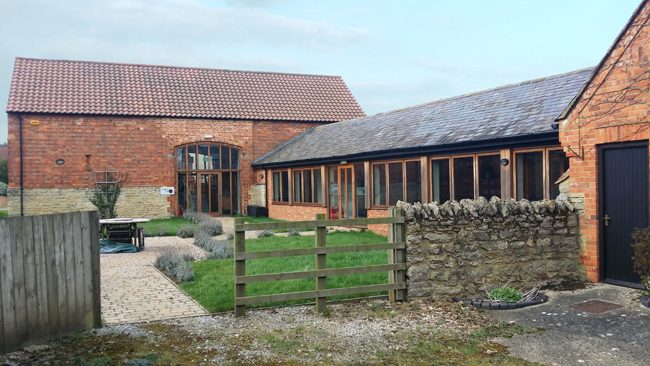 As a result of the COVID pandemic, the commercial property market is clearly going through a turbulent time. Across many regions there is an increasing amount of empty commercial space which is underutilised or waiting to be re-let.
So, what are your options if you are a landlord of an empty premises and feel you may struggle to find a new tenant?
You may decide to:
Refurbish
Consider changing the use of the property
Redevelop
Whichever path you choose to take, one important thing is to consider that Government legislation now states it is unlawful to grant a new tenancy or extend an existing lease for a property with an Energy Performance Certificate (EPC) rating of F or G. There will be financial penalties for not complying with the legislation, therefore we recommend landlords carry out some simple checks.
If your property is empty, this may provide the ideal opportunity to carry out repair works to enhance the value of your assets and improve the energy efficiency.
Not just a tick box anymore
Checking your current EPC also highlights many issues to consider. Some historical EPCs have been found to contain inaccurate information which has contributed to properties having a poor energy rating. In the past, EPCs were seen by many as a 'tick box' exercise just to advertise the property on the open market and enable a lease to be signed. Many were obtained as economically as possible with little attention to detail and based upon wrong assumptions. This has left many properties vulnerable and dropped them unnecessarily into the danger zone.
EPCs were introduced in 2008 but only have a 10-year lifespan before they need renewing.
Who would have realised back then how EPCs would evolve and the importance they would play today?
Can you trust your current EPC?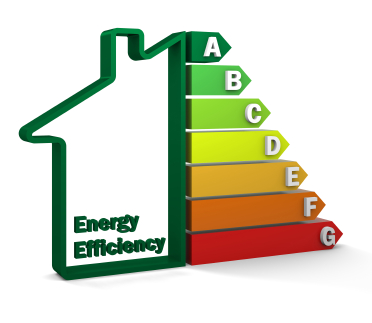 How many landlords know if existing tenants have made any changes since the last EPC? Changes to service installations, including poorly performing air conditioning or inefficient electric heaters, can dramatically reduce the rating. We strongly urge landlords to review their current documents and, if necessary, commission new EPCs to ensure they accurately reflect the property.
Time is running out
The legislation will also apply to all existing commercial leases from April 2023. So even if you think the regulations do not affect you straight away, it is essential you properly plan to ensure you can continue to let your property in the future.
Looking further ahead
Given the Government's recent announcement to support the UK's net zero carbon target by 2050, the Government is currently consulting on bringing in tighter legislation by 2030. They are consulting on whether to make it unlawful to let a commercial property with an EPC rating below a C, or possibly even a B. It is worth bearing this in mind when reviewing your property management strategy.
Risks
It is already affecting valuations as many financial institutions are refusing to lend against sub-standard properties with an inefficient energy rating. Rent reviews may also be affected as tenants realise how uneconomical their building is to occupy. It is the landlord's responsibility to ensure their property has a valid EPC, however many will be unaware of what their current EPC rating actually is. National figures suggest that up to a fifth of all non-domestic properties in England and Wales could be in the danger zone of F and G.
We can help
Property owners who find themselves in this situation with an empty, or soon to be empty, property would do well therefore to start to consider issues arising from the EPC rating of a property.
Although the regulations appear another burden for the landlord, I believe they should be seen as an opportunity to enhance the energy efficiency of their properties. Yes, there may be costs involved, however see this as a chance to make improvements to extend the long-term value of the building.
There are numerous exemptions and some of the legislation is complicated to navigate through. Robinson & Hall can help identify any buildings at risk, assess your property, implement a strategy to ensure your buildings comply with the regulations and advise upon the most cost-effective options. As well as energy efficiency, we can also assess whether you may be able to take advantage of the current permitted development legislation or potential development options.
For further information about how we can help you improve your EPC, please contact Robert Franklin on 01234 362917 / 07976 256586 or email rjf@robinsonandhall.co.uk.
Robinson & Hall has advised commercial owners and tenants on how to make the most of their commercial properties for generations, whether it be by carrying out pre-purchase surveys, schedules of condition, landlord and tenant advice, finding new tenants or adapting to suit commercial tenant requirements by extending or altering premises.
Opportunities are currently available to consider diversification of office portfolios to increase value and find a use for commercial assets.
We have recently been involved in development opportunities where commercial office space in town centre environments is being converted to residential use where commercial tenants have been hard to attract and market rents have lagged.
We carry out a full range of services and can often offer a fully encompassing fee structure to handle a scheme from inception through to completion.
How can we help?
Our team has:
Surveyed commercial properties.
Prepared feasibility assessments.
Carried out measured surveys.
Prepared plans and elevation as existing and detailed sketch schemes for conversion.
Prepared the planning application documentation including comprehensive design and access statements to enable the local authority to assess the proposal against the local and national planning policies.
An example an in-town development saw 91m² of first floor storage space above a retail property granted consent for a residential flat under Class O of The General Permitted Development Order (GDPO).
Class O of the GDPO is available to convert offices to any number of dwellings; these can be houses or flats. The prior approval process is available to properties in conservation areas but not in certain specified protected areas including Listed buildings. This order allows the change of use of offices to residential, however if building operations are required this will also require a separate planning consent.
In addition to the need to ensure adequate daylight, with effect from 6th April 2021 the GPDO will not permit any residential conversion where the gross internal floor area is less than 37 m² in size, or which does not comply with the Nationally Described Space Standards (NDSS).
For advice or to pursue a scheme to convert office space to residential please contact David Sawford, Partner & Chartered Building Surveyor on 01234 362909 or email djs@robinsonandhall.co.uk.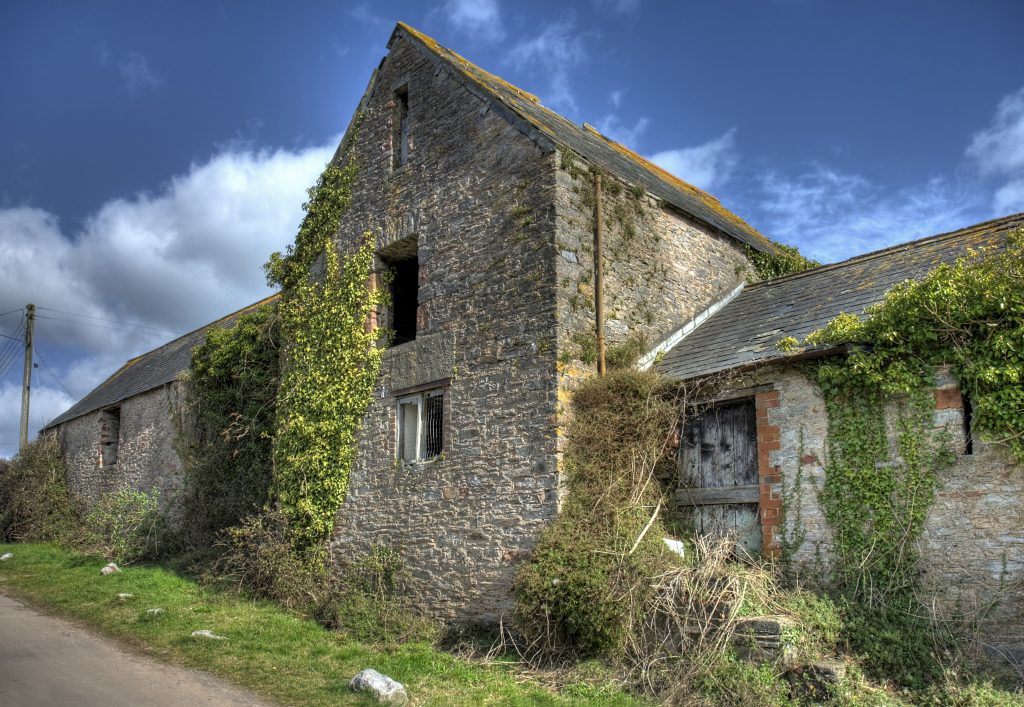 Many property owners will have buildings which fall under the above categories. Some may have occupancy issues additionally impacted by the current COVID pandemic. Each will have their own unique circumstances, however now may be the right time to think about how to plan for the future.
Just because something has always been a certain use doesn't mean to say it has to remain the same use. Recent Government legislation provides opportunities for change of use across a whole range of property types including office and retail spaces right through to warehouses and agricultural buildings.
If the property is currently vacant then this provides the ideal opportunity to consider your options. There are many alternatives to consider and too many to cover in detail in a single article. However, I highlight a few initial questions to ask yourselves:
Refurbish
Many tenants are looking to downsize, therefore it may be worth investigating providing smaller flexible units.
If it's vacant, there will never be a better opportunity to review existing layouts, facilities and services.
Sustainability has come to the forefront of everyone's minds and constructing more energy efficient spaces will be key in attracting the right tenants.
Refer to our separate article on Energy Performance Certificates (EPC) and how you can make your building more attractive to potential tenants and ensure you comply with the Minimum Energy Efficient Standards (MEES) legislation.
Change of use
Could the building in its current location be easily re-let in its current use and form?
There has been a huge shift in remote working and many businesses are looking towards smaller units in rural areas and converted agricultural buildings.
The current planning systems offer a huge array of alternatives to easily allow buildings to change uses.
Look at uses of the surrounding properties and whether there is a benefit to convert to an alternative use.
Redevelop
Sometimes it is better to look at the holistic approach.
Recent Government announcements allow certain properties to be completely demolished and rebuilt.
Do other surrounding infrastructure projects or changes in land use provide an opportunity for your site?
Whatever your circumstances, ask yourself the above questions and establish whether you are maximising the returns from your buildings.
Many of the above issues may also apply to tenants wishing to review their own premises they occupy and seeking to sub-let.
There are also many other matters to consider including structural elements, building regulations approval, fire safety, MEES legislation, checking ownerships, etc.
The legislation is complicated to navigate through, however there are a wealth of opportunities. Robinson & Hall can help assess your property and implement a strategy to maximise the use from your assets.
Please contact Robert Franklin, Head of Architecture & Building Surveying on 01234 362917 / 07976 256586 or email rjf@robinsonandhall.co.uk to discuss your options to ensure your buildings secure a healthy future.