Land registry title plans represent the Land Registry's interpretation of a conveyed boundary and as such they are the go to document to determine ownership. It is a requirement that all exchanges of land ownership are registered with the Land Registry.
Solicitors will carry out searches of the Land Registry and check carefully that boundaries match those registered so it is important that the maps are correct to avoid costs unravelling anomalies.
It is imperative that the plans prepared and being submitted for first registration, or for land being divided and transferred, are accurate and meet the minimum requirements of the Land Registry to avoid registration applications being rejected or delayed.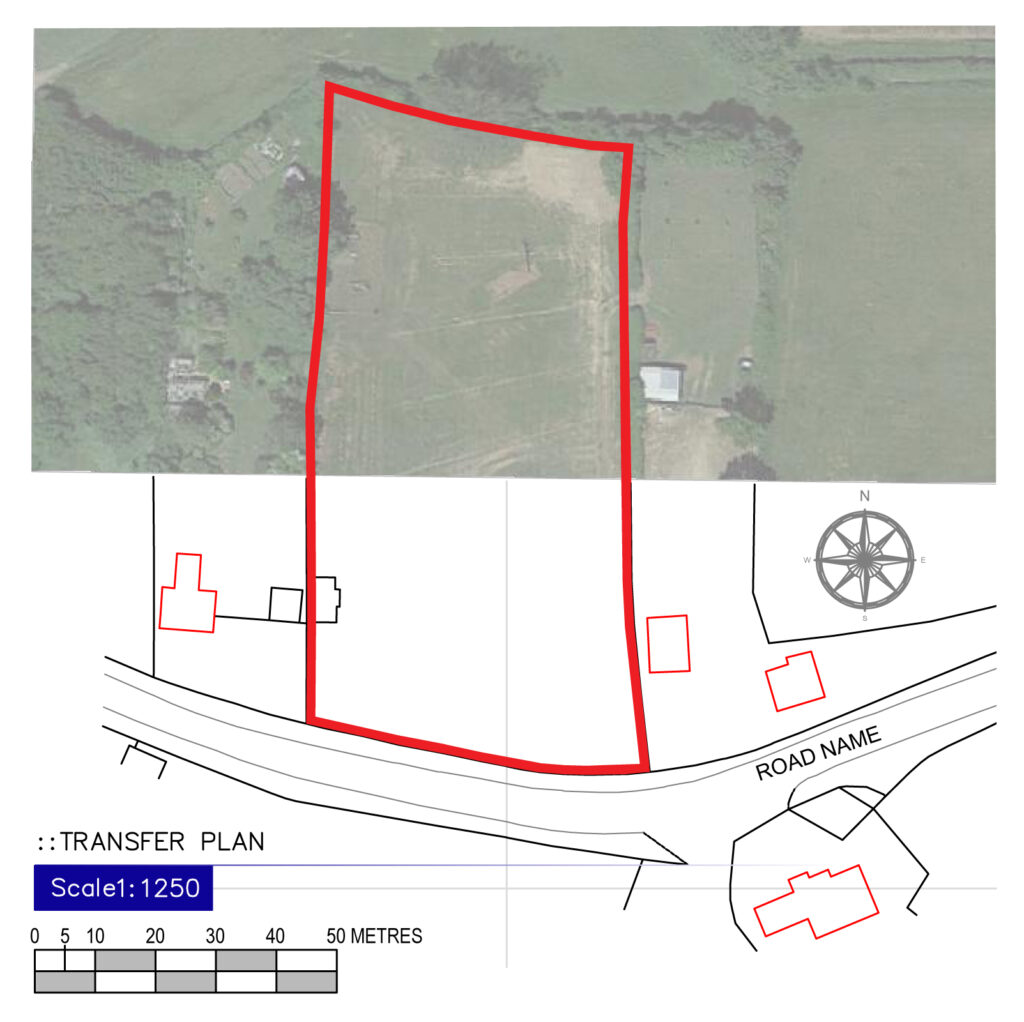 The Land Registry requires that plans submitted are of good quality and conform to their published guidance as follows:
Accurately drawn plans with preferred scales of 1/1250-1/500 for urban properties and 1/2500 for rural properties
Show the map orientation
Shows sufficient detail to identify the site on the Ordnance Survey Map
Location clarified by showing roads and junctions of other landmarks
Drawn to a metric scale
Not marked as "for identification only or approximate position"
Not endorsed "do not scale from this drawing" or similar phrases
Includes a scale bar
Includes a well-defined thin and precise edging or hatching to clearly illustrate the extent of land or easements
Measurements that correspond to scaled measurements
Measurements for undefined boundaries to two decimal places
Drawings prepared for leasehold have different requirements including the preparation of a detailed floor plan layout to a larger scale.
We prepare Land Registry complaint plans following the guidance published by the Land Registry. All plans are digitally produced from the latest Ordnance Survey data to enable accurate plans to be prepared and sent electronically to facilitate a speedy transfer of data between solicitors, sellers, buyers and the Land Registry.
We recommend that a site survey is conducted to take site dimensions for annotating on the drawings and to check that the Ordnance Survey data is up to date and correct. This often flags up errors within the tolerance of the Ordnance Survey Maps but which could otherwise cause conflict and/or ambiguity in future years (the Ordnance Survey data's published accuracy is +/-1m).
If you need an accurate Land Registry map or if you have an anomaly on your historic Land Registry map then please contact David.
More changes are on their way regarding the Minimum Energy Efficiency Standards (MEES) for commercial properties in the UK.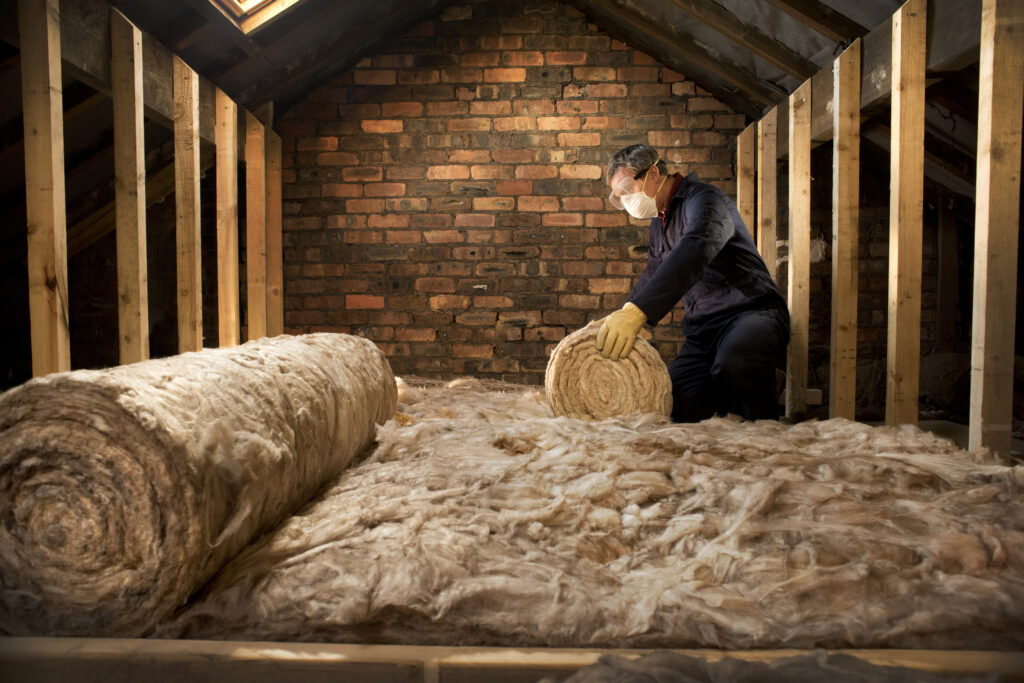 Energy efficiency is at the forefront of everyone's minds at the moment. The Government has committed to reduce carbon emissions by 2030 and the message is clear that change is definitely on its way. We are unlikely to see any further significant delays to the proposed legislation as a result of the recent pandemic, therefore action is needed sooner rather than later.
Current position
The current position regarding MEES, which has been in place since 1st April 2018, is that it is unlawful for a landlord to grant a new tenancy of a commercial property with an EPC rating of lower than E (unless an exemption applies).
1st April 2023 – minimum EPC rating of E for all existing leases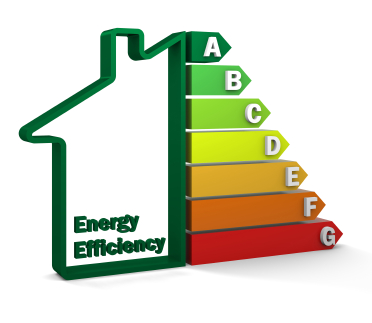 The important fact that all commercial landlords need to be aware of is that from 1st April 2023, this same rule will apply to all existing leases. This means that subject to limited exemptions, it will soon be unlawful for a landlord to continue to let a commercial property with an EPC rating of less than E.
The time to consider your current portfolio is now.
Government to increase EPC rating to B
The Government continues to review the legislation and has recently consulted on proposals to increase the MEES target for all commercial property even further to a minimum EPC rating of B by 2030.
In addition, a landlord of a rented property will need to have an EPC at all times. At the moment, a property is only in the scope of the MEES regulations if there is a valid EPC in place. This has created a loophole for properties that do not currently have a valid EPC, i.e. an existing EPC has not been renewed after 10 years. However, this loophole will soon be closed. We will know more information when further guidance is issued at the end of 2021.
Further issues to consider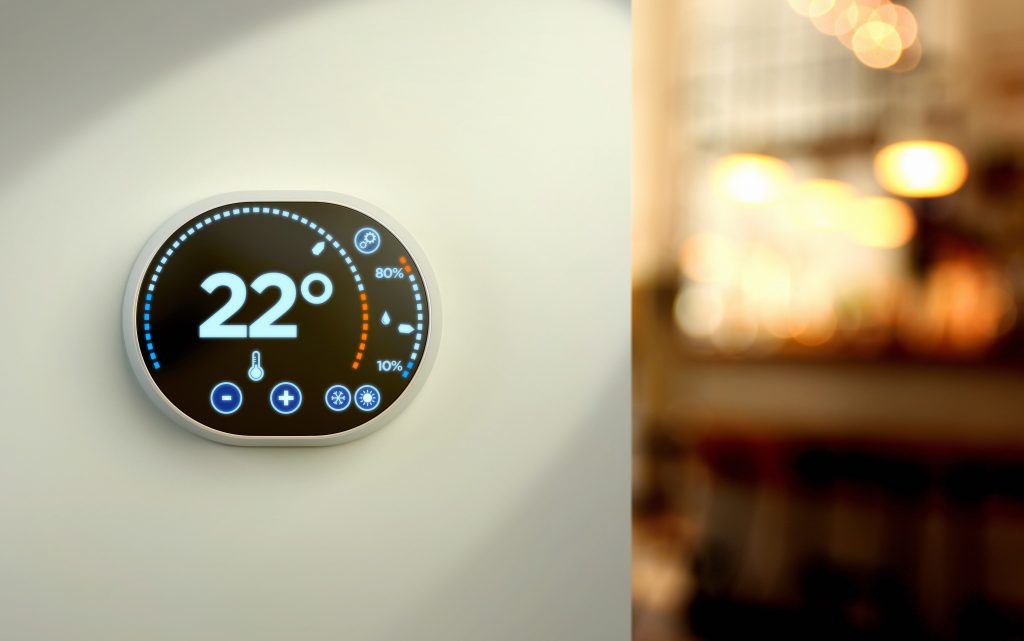 Under the relevant regulations, it is the landlord's responsibility to comply with MEES and all costs currently fall on them. However, an occupier will not be able to sub-let unless they can demonstrate they comply under the MEES regulations.
Certain exemptions are already in place and we can advise you whether your property falls within one of these categories. It is proposed that a new central database of compliance and enforcement be set up where landlords will submit their compliant EPCs or details of any exemptions. Any exemption will need to be reviewed every 5 years to ensure it remains valid under the regulations.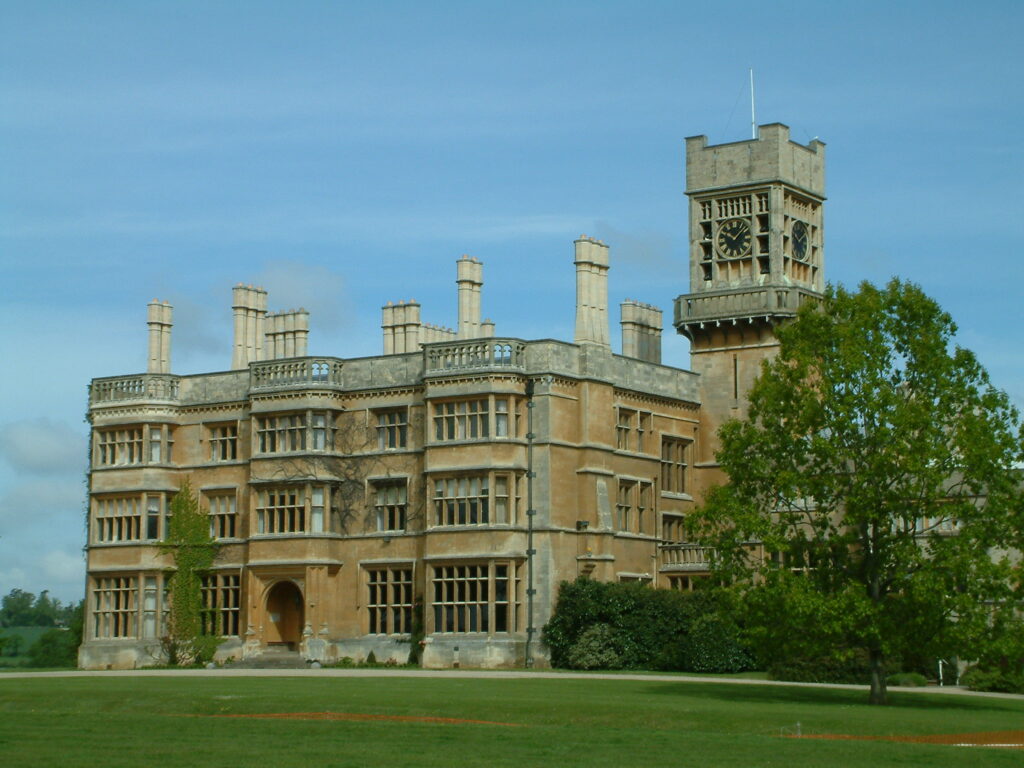 A clarification has been provided that a listed building should have an EPC but will be able to apply for an exemption if the MEES standard cannot be practically achieved, i.e. by virtue of such works being incompatible with planning or listed building criteria.
Energy Performance Certificates (EPCs)
The perils of obtaining an accurate EPC are well documented in previous articles on our website. Needless to say, if the Government continues to place so much emphasis on EPCs then it is imperative you obtain the correct advice and an accurate EPC.
Non-compliance brings the risk of high financial penalties. There may not have been many high profile examples, however this is about to change. Bedford Borough Council has recently announced it intends to clamp down on domestic landlords who continue to ignore the legislation. Other local authorities will follow suit and also include commercial properties, as they see this as an easy way of raising revenue. So you have been warned.
How can we help?
We can help you make your properties more energy efficient. Whether it's improving insulation, lighting or heating, we can guide you through all the regulations and ensure you futureproof your assets. If you're considering refurbishing or converting a property, please include us at an early stage as many of these aspects can easily be designed and incorporated in your building works and trying to do them retrospectively can be expensive and indifferent.
Any changes you consider will make your property more attractive to potential tenants and should ultimately make it easier to let at a higher rent.
Regardless of the Government's final response to the consultation, it is clear change is on its way. Be prepared and start planning now.
If you require more information or would like to discuss how we can help make your property more energy efficient, please contact Robert.
Our Architecture and Building Surveying team are experts in providing practical and dynamic advice to clients on all manner of projects, from small domestic refurbishments to multimillion pound new build commercial premises.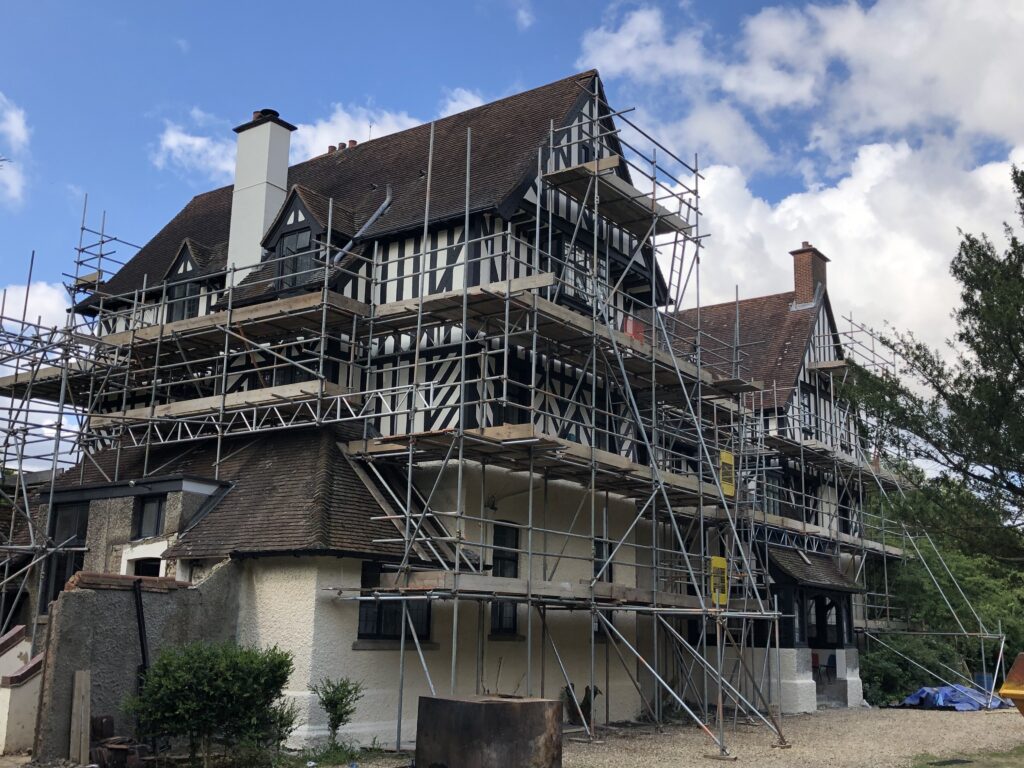 We are often involved in a scheme from inception with the preparation of a feasibility study or drawings prepared for a pre-application planning enquiry, where appropriate.
Why should I use Robinson & Hall?
Our Royal Town Planning Institute (RTPI) planning specialists and Royal Institution of Chartered Surveyors (RICS) building surveyors work in harmony to produce the full package of drawings and application documents. This provides a combined approach based on our knowledge of planning policies, statutory requirements, construction, specification and heritage experience.
When do I need to employ a project manager?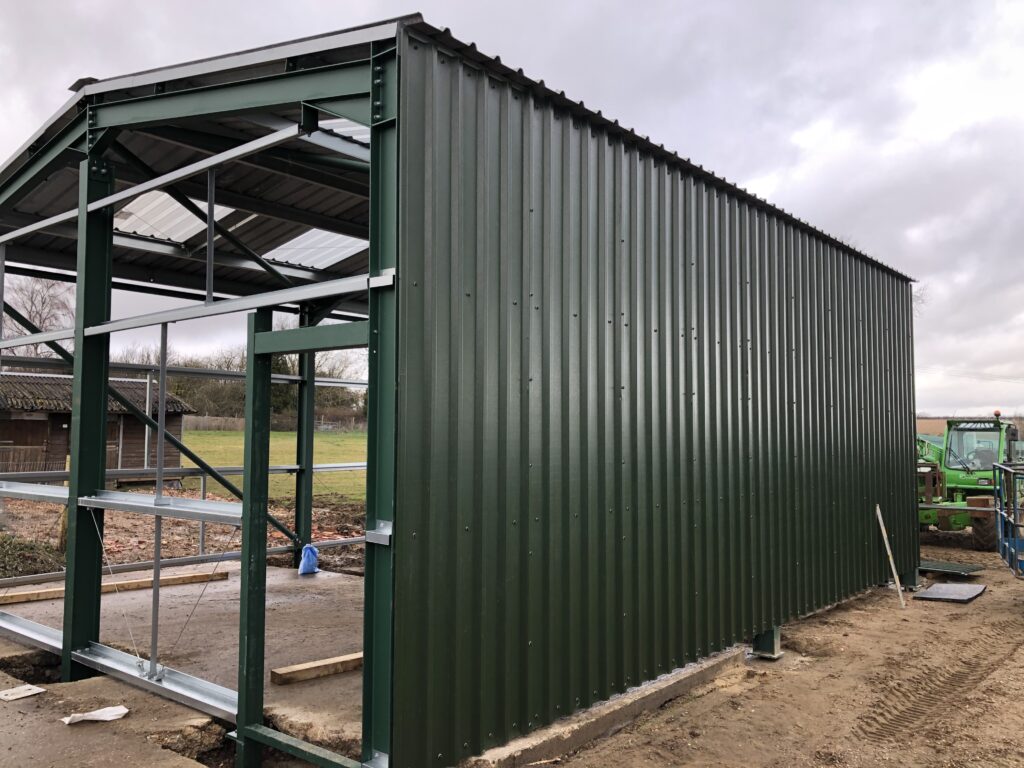 The benefit of our involvement at an early stage is in providing realistic budget costs and practical construction experience before proceeding with statutory applications. This ensures that the design is practical for its intended use, together with detailing and designing structures that are efficient; both for construction and the end user, covering all health and safety risks and total lifespan maintenance.
Whilst it's ideal to be involved from the outset our Chartered Building Surveyors are also able to advise clients once a planning consent has been obtained or even once the construction process has been commenced.
What advice do you offer clients before considering building works?
Our advice when considering a project at the outset is to have detailed plans and specifications agreed and documented in writing. We often see enquiries, particularly from domestic clients, once they have experienced construction problems when there is a lack of detailed documentation. We advise to have a written formal contract to avoid ambiguities.
What does your project management service involve?
Our project management service is bespoke to the client's requirements to cater for domestic and commercial, agricultural buildings or even civil works. Our ethos is being involved in the design, planning and construction phase to see that the client's objectives are met and secondly that the project management phase is detailed and managed to avoid miscommunication.
Our project management service will generally include:
The preparation of detailed working drawings (these are used to submit and discharge the requirement for statutory building regulation approval)
Detailed specification of the works (for clarity this is a blow by blow description) detailing the materials, workmanship and works to be included within the contractor's tender
Detailed drawings and specification to enable competitive tenders to be obtained
Checking and analysing competitive tenders and producing a tender report with recommendations
Once clients have chosen which contractor to instruct, we will then arrange for an appropriate building works contract with suitable terms to be prepared and signed by both parties. The contract sets out the terms and formalises the contractual procedures. If there should then be a construction problem, the contract sets out the procedure for remedying any issues.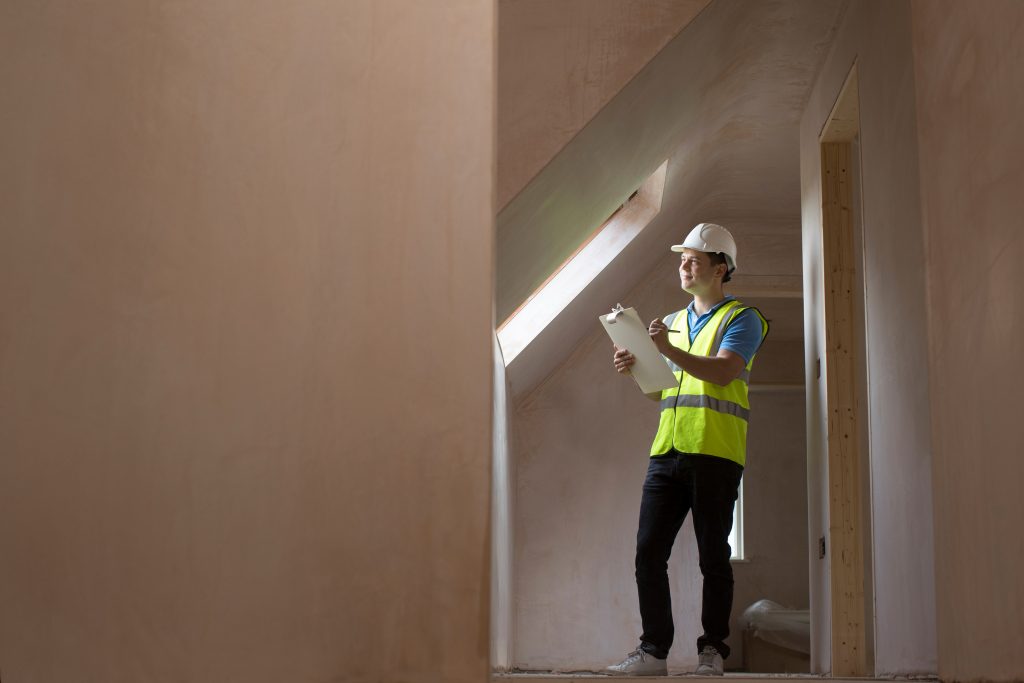 We will act as the contract administrator to monitor and oversee the works within the terms of the contract with instructions and valuations being issued following the contractual procedures.
We are also able to act as the principal designer under the Construction Design and Management Regulation 2015 (CDM 2015). If you don't appoint a principal designer for your construction project (involving more than one contractor) you may be automatically taking on the duties yourself and be responsible for not only the client duties but also that of the designers.
If you have a project in mind or are planning construction works then please get in touch for a no obligation conversation to see how we can help.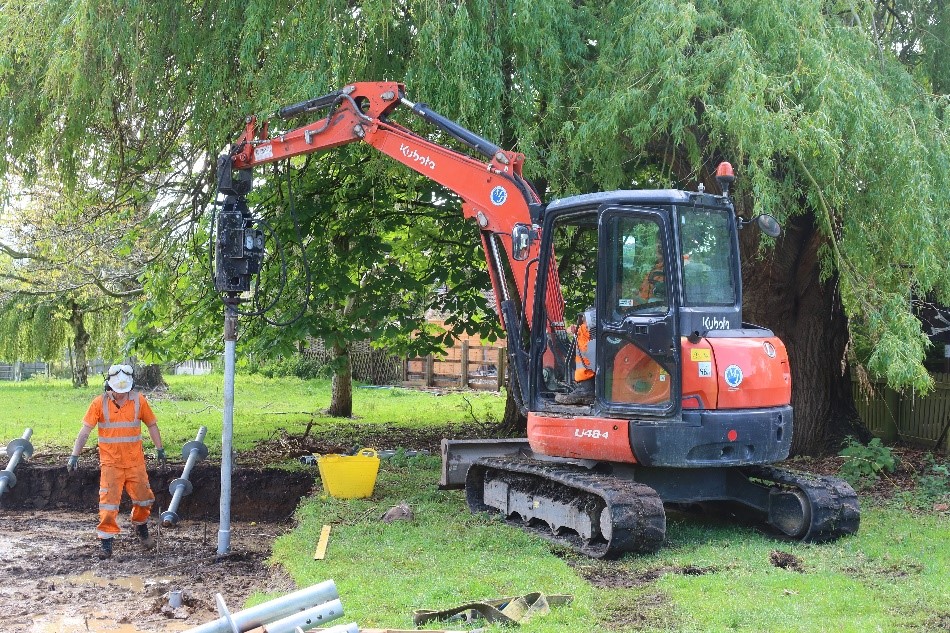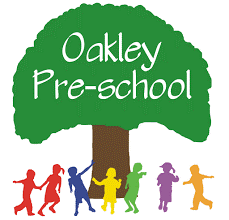 Our Architecture and Building Surveying department has been pleased to assist Oakley Pre-School to expand and construct new purpose-built facilities in Oakley village.
The Pre-School has been running in the village for over 50 years and has a fantastic history supporting generations of families over many decades. They are currently based in the village Methodist Church Hall, however a few years ago the Pre-School identified the need for larger premises. They subsequently started thinking about plans for new purpose-built classrooms which would allow them to teach more local children.
A local landowner kindly offered part of the paddock behind the current pre-school premises. Robinson & Hall helped to design, and obtained planning consent for, the new improved facilities. We have also since assisted with preparing all the necessary detailed plans and obtained tenders to construct the new building to ensure the Pre-School obtains best value for money.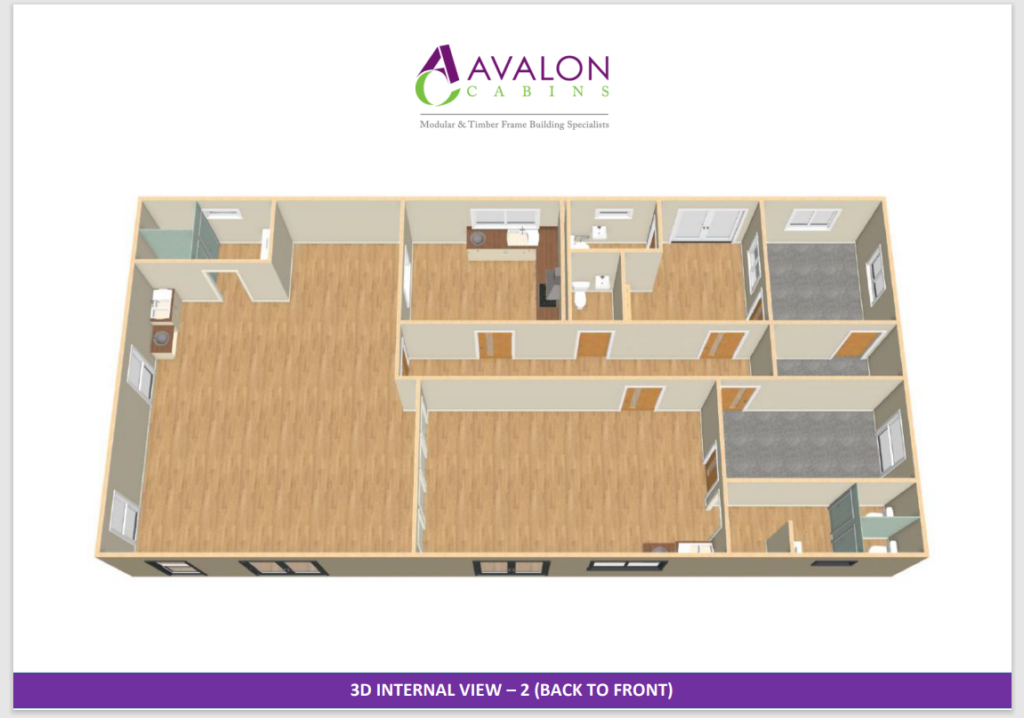 The new building is currently being constructed off-site in Lincolnshire to a high, insulated specification. It is being formed in sections which will arrive separately and then bolted together on site.
Contractors have already completed the ground works which include specialist steel piles driven into the ground to support the new prefabricated structure. These were installed with critical pinpoint accuracy and their thin profile also avoids damaging the established surrounding tree roots which form important screening to the paddock.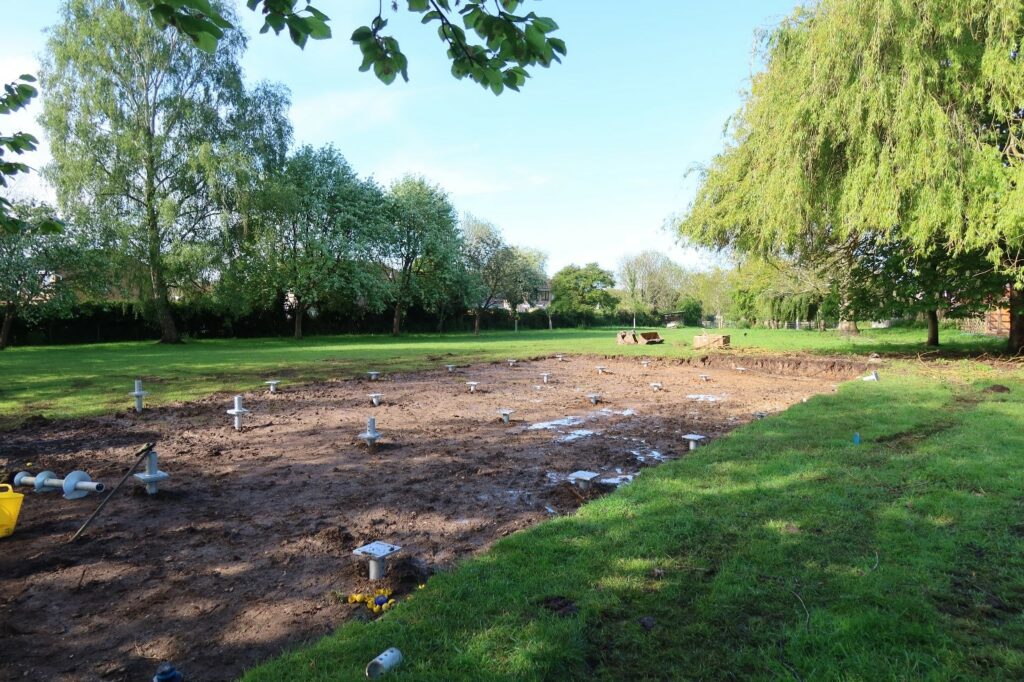 The new building will be ready in early 2022 and will provide a spacious learning environment for all the children. The new outdoor space will make use of its rural location and include a forest school area to enhance children's experiences with the surrounding natural world. With space for up to 40 children, the new building will ensure the Pre-School can continue supporting the community of Oakley for decades to come.
For further information and to contribute towards fundraising for the new classrooms then please visit www.oakleypreschool.com
If you have a project which will help enhance your community then please get in touch with Robert Franklin, Head of Architecture & Building Surveying, on 01234 362917 or email rjf@robinsonandhall.co.uk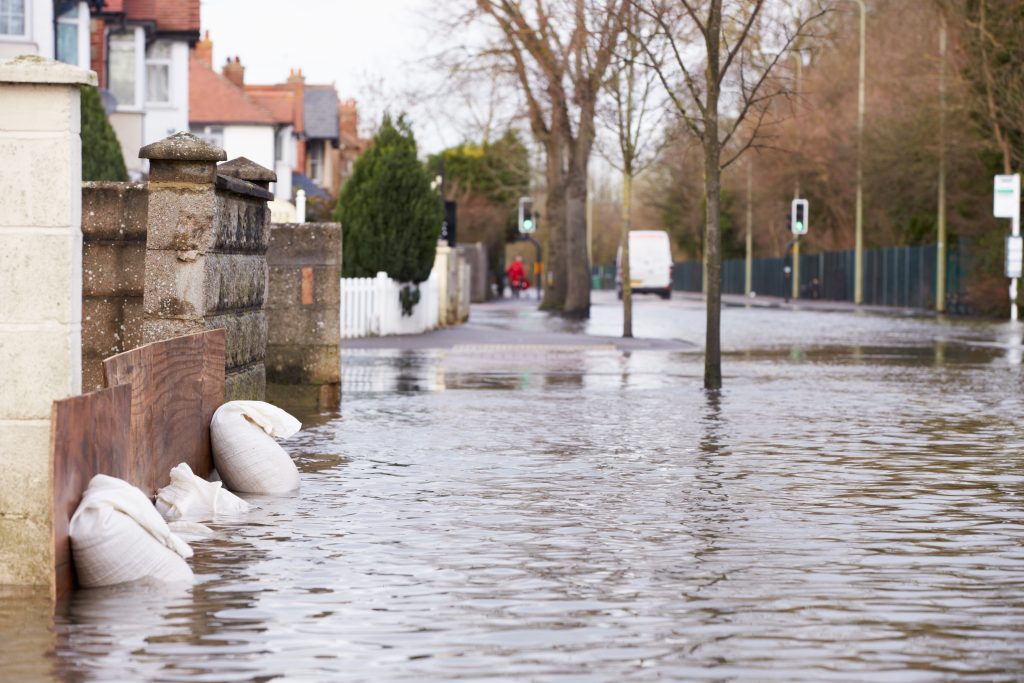 There are many stories in the media informing us that we are destroying the planet. Last month, the Intergovernmental Panel on Climate Change (IPCC) released its report which states that the number of weather-related disasters has tripled in 30 years.
We know this is happening as our building surveyors have helped several domestic and commercial clients reinstate their properties following the terrible storms and severe flooding earlier this year.
Overheating is also becoming a major issue and we often have to rely on cooling technology to make our lives more comfortable and productive. All of this costs money and can often be minimalised at the outset if our buildings are designed and constructed to a higher specification.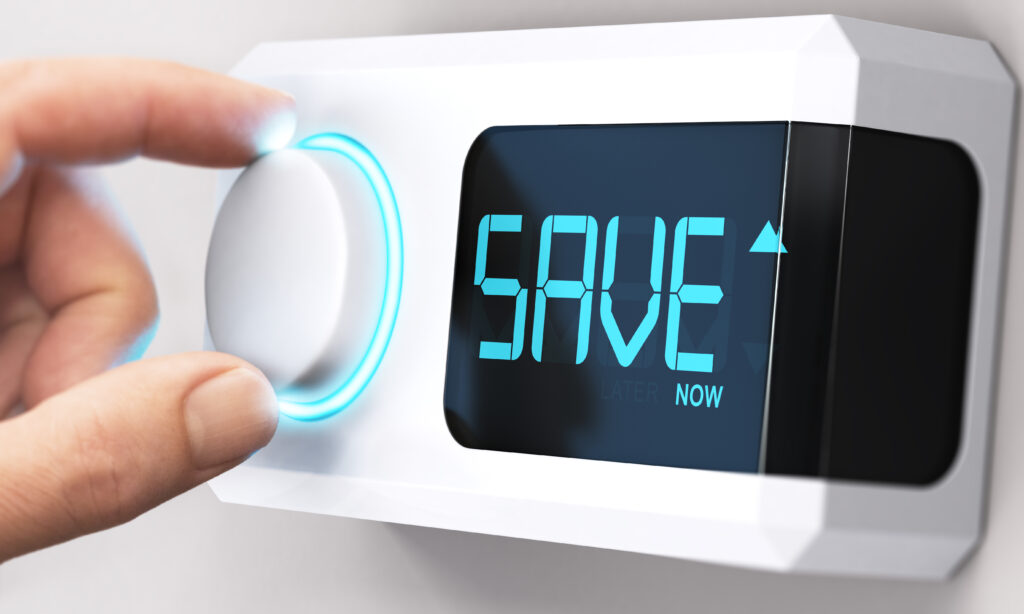 The IPCC report is not 'new' news. However, the warnings are proving correct and the extreme weather issues will become more frequent and should be a wake-up call. The actions that everyone must take are quite simple. Whether you are considering your home or your business, everyone can play their part:
Reduce energy consumption – try to lower your demand for heating and cooling by a couple of degrees. Small changes in behaviour will cost you less and make a significant impact over time.
Incorporate renewable energy sources – buy green energy and seek opportunities for renewable generation, i.e switch to an air source heat pump and/or integrate solar pv panels. These can also be fitted retrospectively if you are considering refurbishment.
Can you extend or reconfigure? – rather than automatically thinking to demolish and rebuild, consider if you can extend and reconfigure your property to provide the space you require. Sometimes this may turn out cheaper and save on costs.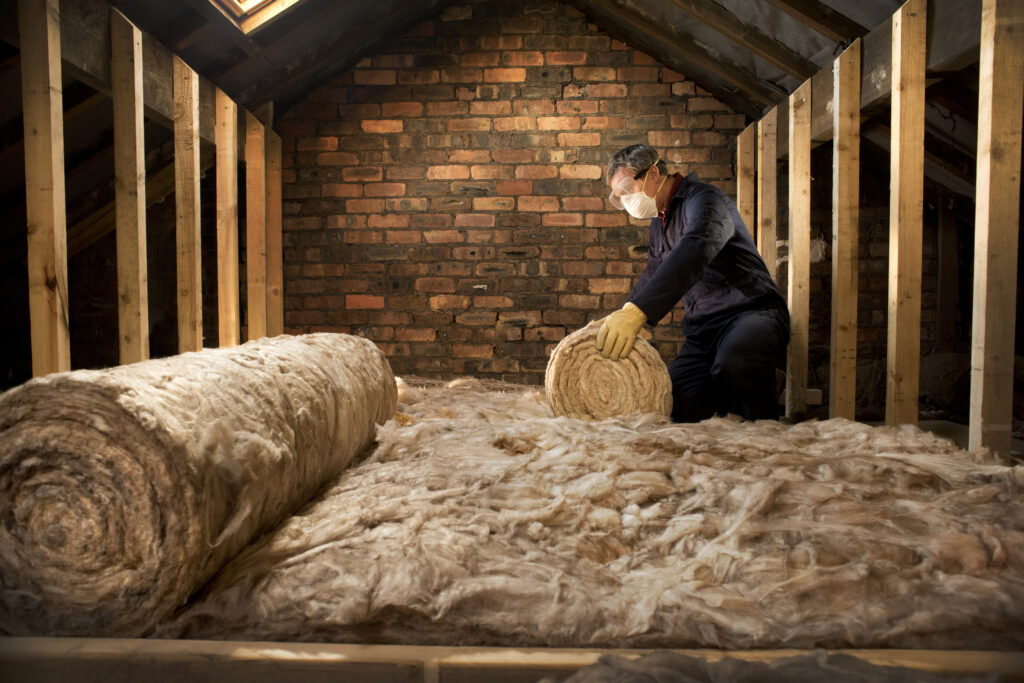 Incorporate higher levels of insulation and improve on detailing – our Architecture and Building Surveying department regularly assists clients who are extremely keen to better insulate their property. We all know that utility energy prices are increasing so it's a 'no brainer' to retain the heat which is becoming more expensive each year.
Change your lighting to LEDs – lowering your demand for electricity. There are not many instances when an LED lamp can't be installed.
Improve lighting and heating controls – this will reduce your energy demand and save on your utility bills. Consider a smart meter and an energy monitor and you will be surprised to learn where all your energy disappears..
Consider PV panels – as the take up for electric vehicles increases, why not consider pv panels and help reduce the demand on the National Grid.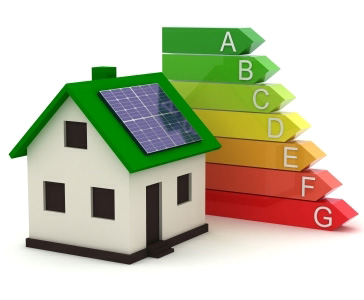 Everyone must play their part, but the simple message is clear – by adapting and better insulating your properties, you will also save money on future energy bills.
Having a good EPC is also hugely important as the Government intends to place stronger emphasis on energy efficiency. Currently, it is illegal for landlords to let a property with an EPC rating less than an E. However, soon this may be revised upwards to below a C rating so now is the time to factor in energy saving improvements before it's too late.
We have the expertise to advise you to do what's right for your property, now and in the future, whether you choose to occupy, rent or sell.
For further information or to discuss making your home more energy efficient, please contact Robert Franklin, Head of Architecture & Building Surveying, on 01234 362917 or email rjf@robinsonandhall.co.uk
2021 has seen construction works continue to be in high demand, albeit with limitations in respect of Covid and Brexit causing supply shortages for both skilled labour and materials. We have seen that raw material costs have significantly risen, driven by shortages and high demand for products as reported in our article in July here.
Our Architecture & Building Surveying department has been busy managing construction works onsite and have seen no let-up in new projects for commercial, agricultural and domestic development works.
We have surveyed and prepared drawings and building condition surveys to support in excess of a dozen applications for both residential and commercial change of use of agricultural buildings, where farmers are actively seeking to diversify ahead of the Agriculture Act and change to subsidies.
During 2021, our Building Surveying team has been involved in a large variety of specialist projects including:
Funeral Parlour in Letchworth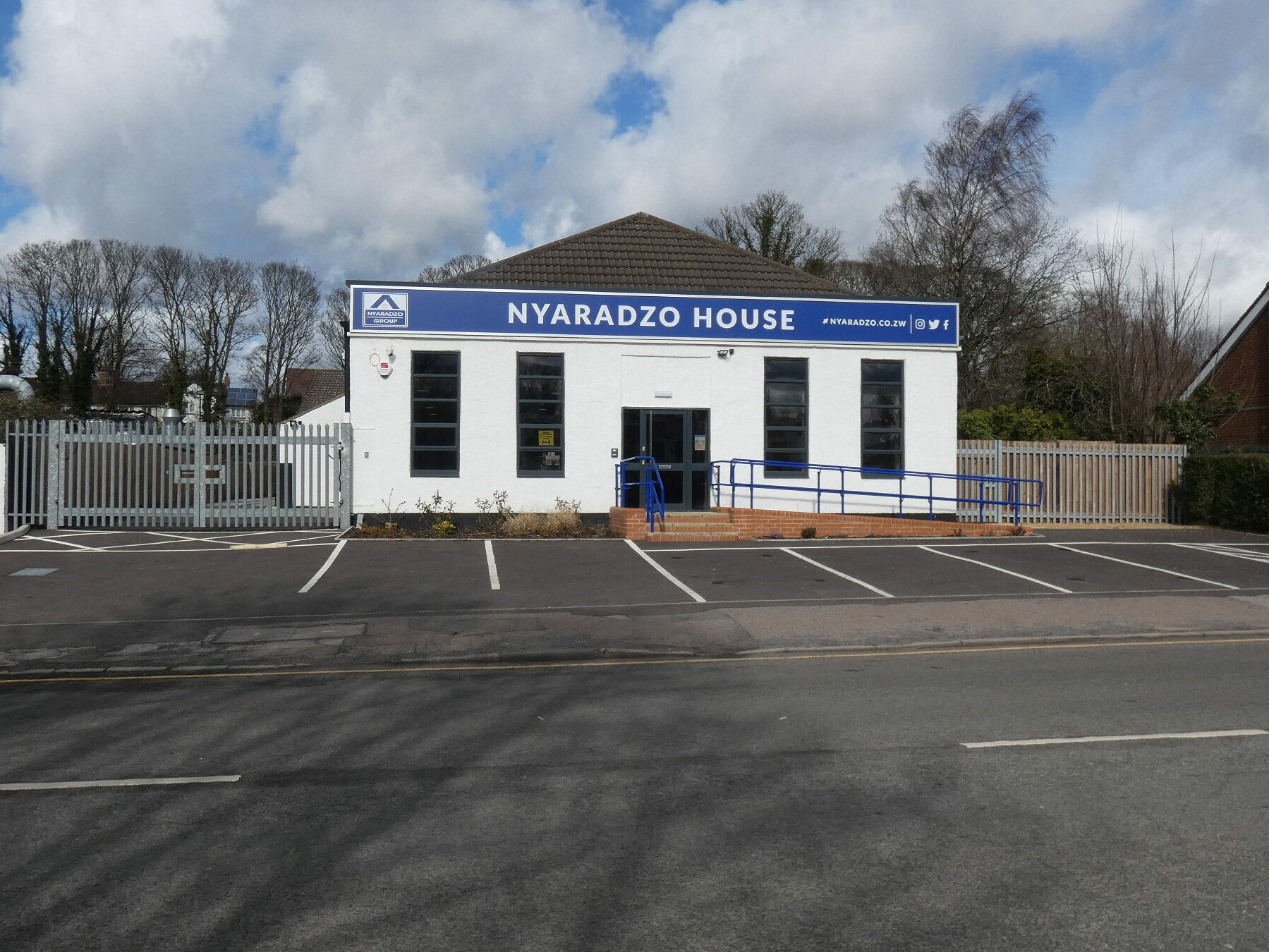 The Zimbabwean Ambassador recently opened the first UK based funeral parlour for our clients, who have similar facilities on several continents as well as throughout Africa. The CEO of Nyaradzo Funeral Services in his welcoming speech paid tribute to the creative talents of our Chartered Building Surveyor, Stuart Brown, in turning a disused 1930s printing factory into a bespoke funeral parlour.
Third Floor Office Attic Conversion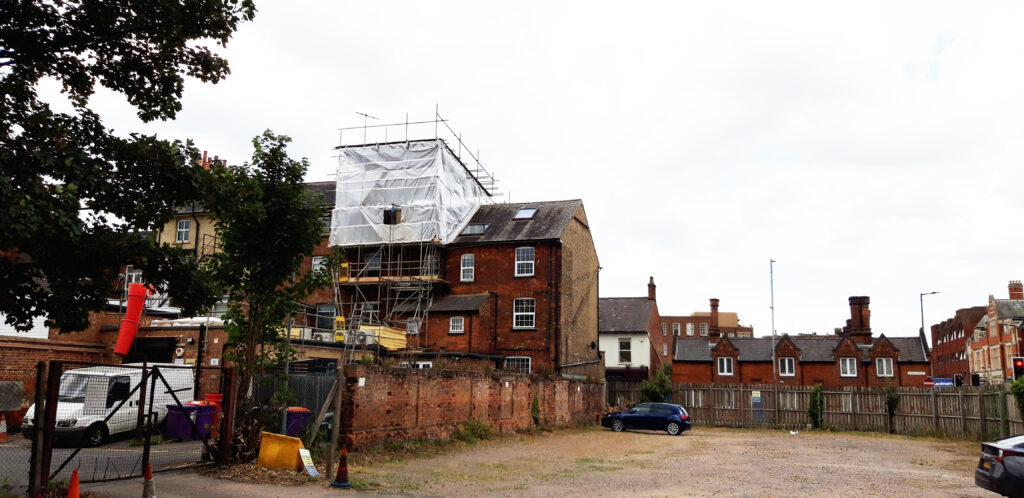 Work has recently commenced on converting the third floor storage space into an office for the principal in a solicitors' office in Bedford Town Centre. The project, being in a conservation area, required planning consent for the formation of two lead clad dormers on the rear elevation. We are providing design and project management services for the project and have acted as Agreed Party Wall Surveyors for both the owners and the next door neighbour, where the party wall is being extended upwards for the dormer construction.
Church Redecoration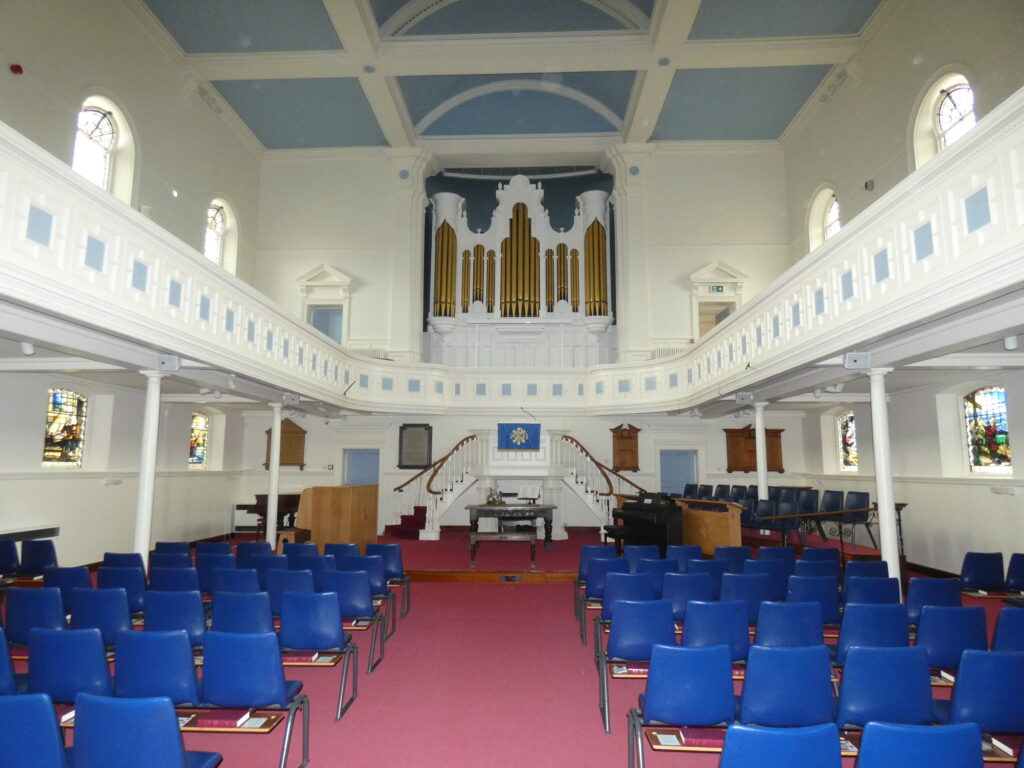 As the interior of Bunyan Meeting Church area had not been redecorated for over 30 years, it was beginning to look tired and several areas had suffered from flaking paintwork. The Church buildings, being Grade 2 Listed, required special consideration in the selection of breathable paints to maintain the historic nature of the building fabric. At the same time the Trustees took the opportunity to upgrade the lighting. Following this £150,000 project, the Church is now back using their worship space. Our building surveyors have been commissioned on various projects during the past 10 years including a £1,000,000 stonework and roof restoration project. In order to keep the Trustees updated on the condition of the building fabric, our building surveyors carry out a five year survey of the whole premises in order to formulate a planned maintenance programme.
New Highway Access and Driveway at Shuttleworth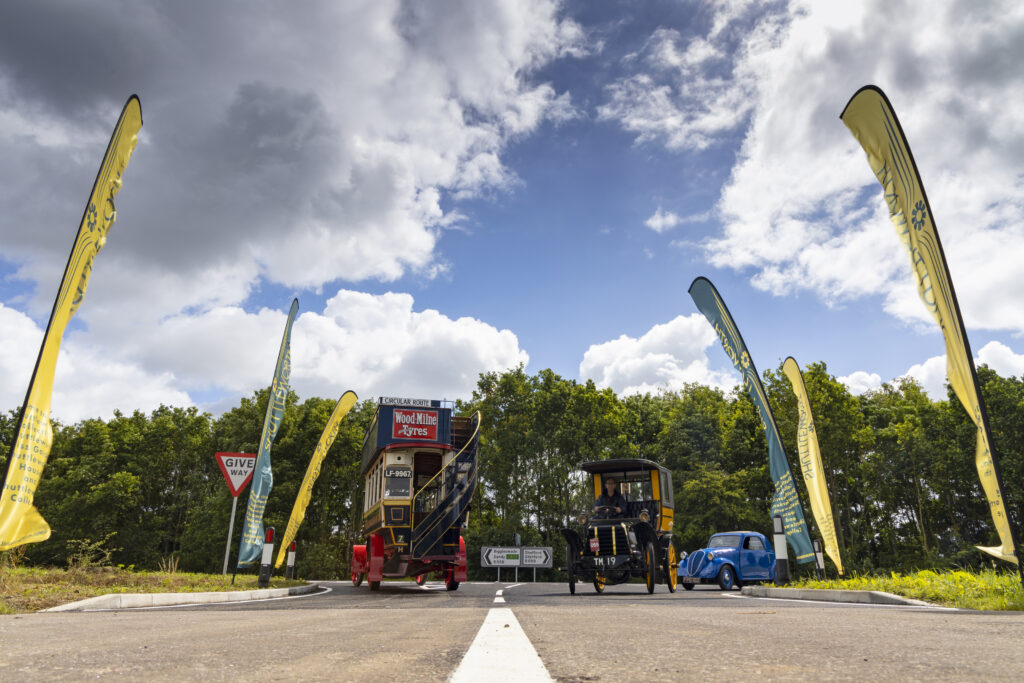 We have also recently completed the contract administration and project management of the construction of a new highway access and driveway to the Shuttleworth site near Biggleswade. Shuttleworth consists of historic parkland housing the world renowned Shuttleworth Collection and Grade 2* listed mansion house.
The new 1.2 mile road has been needed for some time to manage the flow of traffic to the mansion house, visitor attractions and Shuttleworth College. It involved extensive consultation at an early stage with both the local authority planners and Historic England to produce a scheme that safeguarded the special nature of the site.
Further to obtaining planning consent, we have discharged planning conditions and managed the construction works from specification and tender to snagging and handing over the road.
The next work on the site will allow a section of the old driveway that crosses the Old Warden Airfield to be removed, involving removing 300 tonnes of concrete and macadam! This will be replaced with grass to enable the vintage tail dragging aircraft to safely land and take off, utilising a far longer area of the airfield.
David Sawford, Partner and Chartered Building Surveyor, comments "We have worked hard with all stakeholders to produce a scheme that allows the site to prosper without harm to the special nature of the historic site and we are delighted to see the new road in use and named 'Alder Drive' in honour of the retiring Shuttleworth Trustee, Mike Alder."
If you are considering a building project and would like to discuss how we could help, then please contact David Sawford on 01234 362909 or email djs@robinsonandhall.co.uk or Stuart Brown, Chartered Building Surveyor, on 01234 362923 or email spb@robinsonandhall.co.uk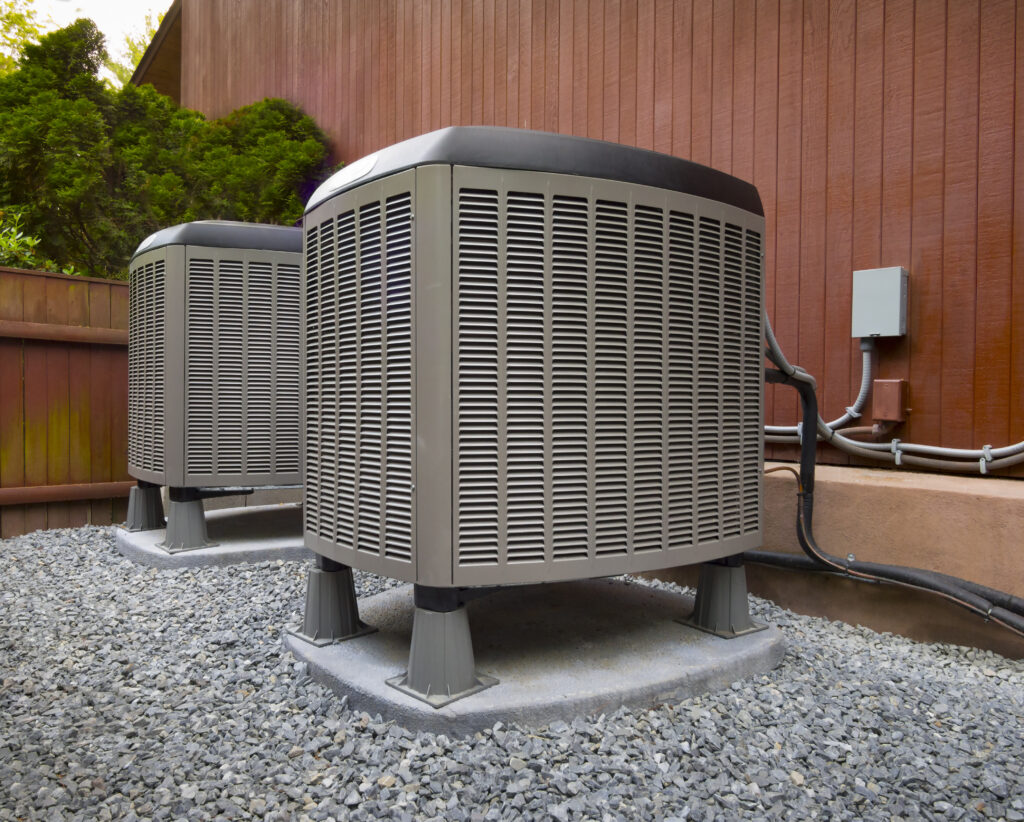 The opportunity to take advantage of funding available for heating your own home is shortly coming to an end.
As previously reported, the domestic Renewable Heat Incentive (RHI) scheme finishes on 31st March 2022. This is a Government scheme which pays homeowners for heating homes by a renewable source, such as an air source heat pump, ground source heat pump or biomass.
There is not long to go before the current scheme finishes, therefore anyone wanting to apply needs to have their system commissioned and running on or before this date.
An investment in renewable technology usually requires a higher capital outlay, however the RHI payments are designed to repay this over a period of seven years. In the meantime, the occupants benefit from the technology as well as lower running costs for the property.
We have been involved in a number of domestic schemes which have already taken advantage of the tax-free annual payments which are also index linked.
One satisfied customer quotes "When my air source heat pump was commissioned, I arranged for the gas company to disconnect my gas meter. I was a little nervous about committing solely to electric heating, however last year my electricity bill was less than the previous year's combined gas and electricity costs." It just goes to show with careful planning and the right design, renewable technology can make a real difference.
All is not lost after March 2022. We are still waiting for the Government to announce what might take over from the current scheme. However, its rumoured not to be as financially lucrative as the current scheme.
If you are planning to carry out a major refurbishment then it will still be worth considering installing new renewable technology. This is also very timely given the Government's goal to cut carbon emissions and the announcement that by 2025, all new homes will be banned from installing gas and oil boilers. Renewables are going to be placed at the forefront of people's future schemes.
If you are looking to develop your property and incorporate renewable technology in your project, please contact Robert Franklin, Head of Architecture & Building Surveying, at Robinson & Hall, on 01234 362917 or email rjf@robinsonandhall.co.uk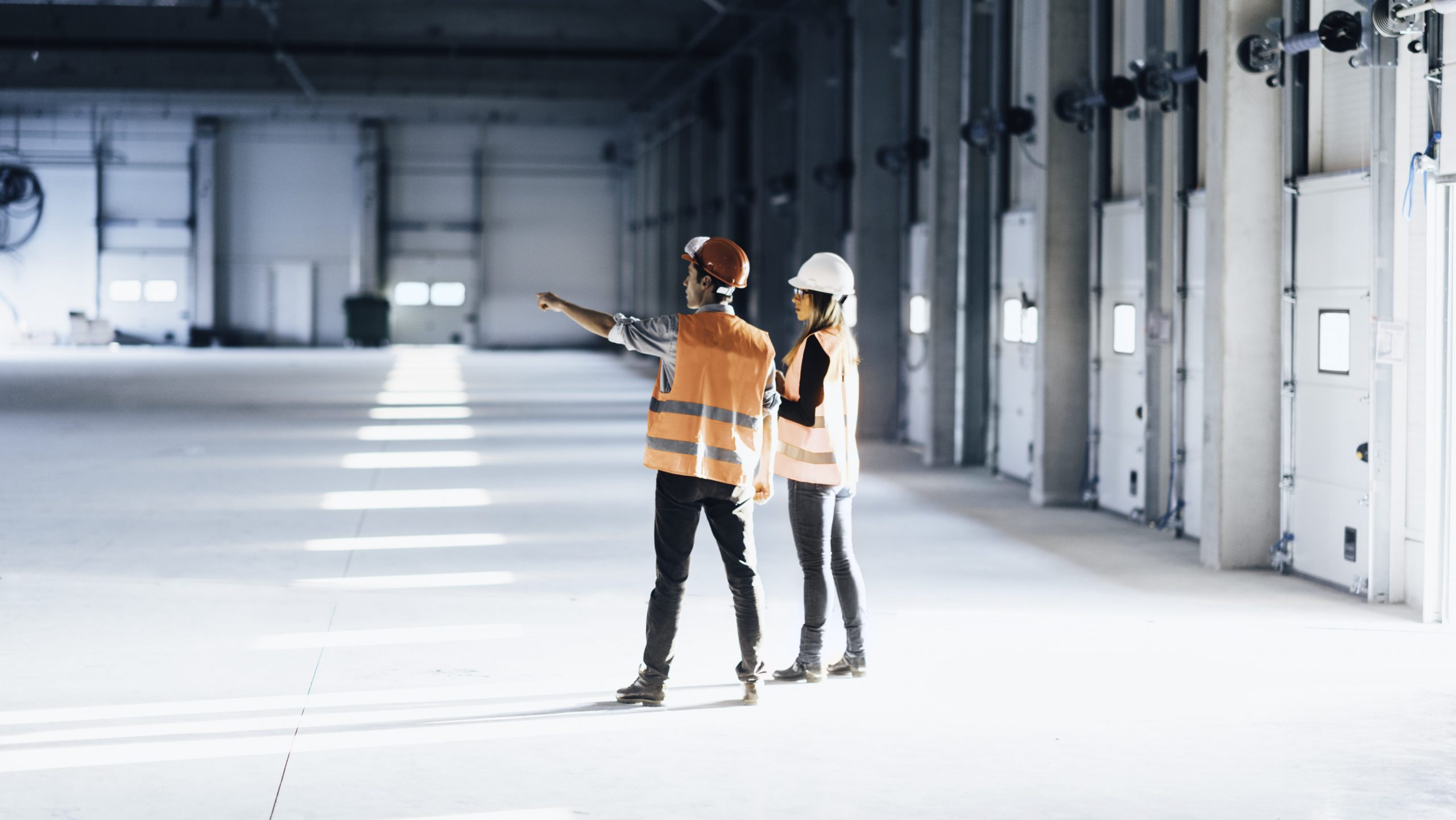 As construction activity has surged in 2021, the availability of some materials has become extremely difficult. Many contractors are reporting issues regarding purchasing critical materials such as steel, cement, timber, roof tiles and plasterboard.
High levels of global demand have resulted in shortages in the UK, which is directly affecting availability and lead times and consequently many material costs are rising. Builders' merchants and suppliers are warning that the situation is going to get worse before it gets better. If you are thinking about embarking on your own project then think carefully over the materials you wish to incorporate and order these in reasonable time wherever possible. If you have a completion deadline to meet, ensure you commence works sooner rather than later and factor in for expected delays. It would be advisable to enter into a suitable contract with your builder which makes provision for fluctuations in material prices and covers potential delays. Many solicitors are expecting a surge of disputes between property owners and contractors as tensions rise over delays.
It is a familiar story we have already experienced with one of our current projects in South Bedfordshire. With careful planning we have managed to keep delays to a minimum. However, it is still running late due to additional delays with delivering facing bricks (up to a staggering 12 weeks) and roof tiles (up to 9 weeks) causing issues with the contract programme. Many of the delays are outside the clients' and contractors' control but, with our close project management, things are just about on track. Having started earlier enough in the year, the works are still on course for the clients to move in for Christmas.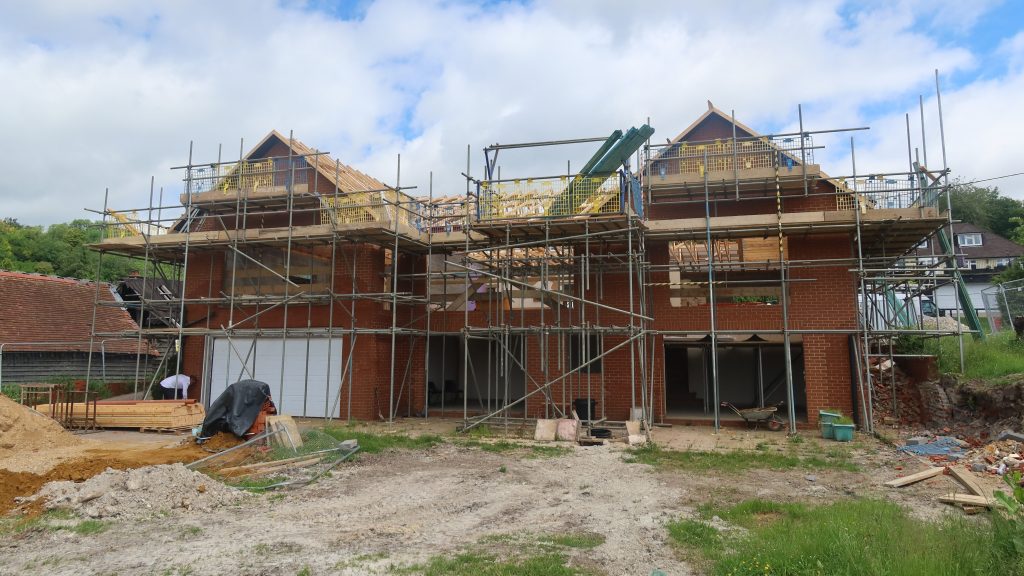 The project will provide clients with an 'upside down house' to take advantage of the great open countryside views to the rear. By reconfiguring the roof and internal arrangement, we have managed to create additional floor area which was previously unused loft space. We are also incorporating an Air Source Heat Pump (ASHP) to take advantage of the Renewable Heat Incentive which will enable the clients to benefit from a Government incentive to get paid for heating their own home from a renewable source.
If you are looking to develop your property and incorporate green technology in your building project, please contact Robert Franklin, Head of Architecture & Building Surveying, on 01234 362917 or email rjf@robinsonandhall.co.uk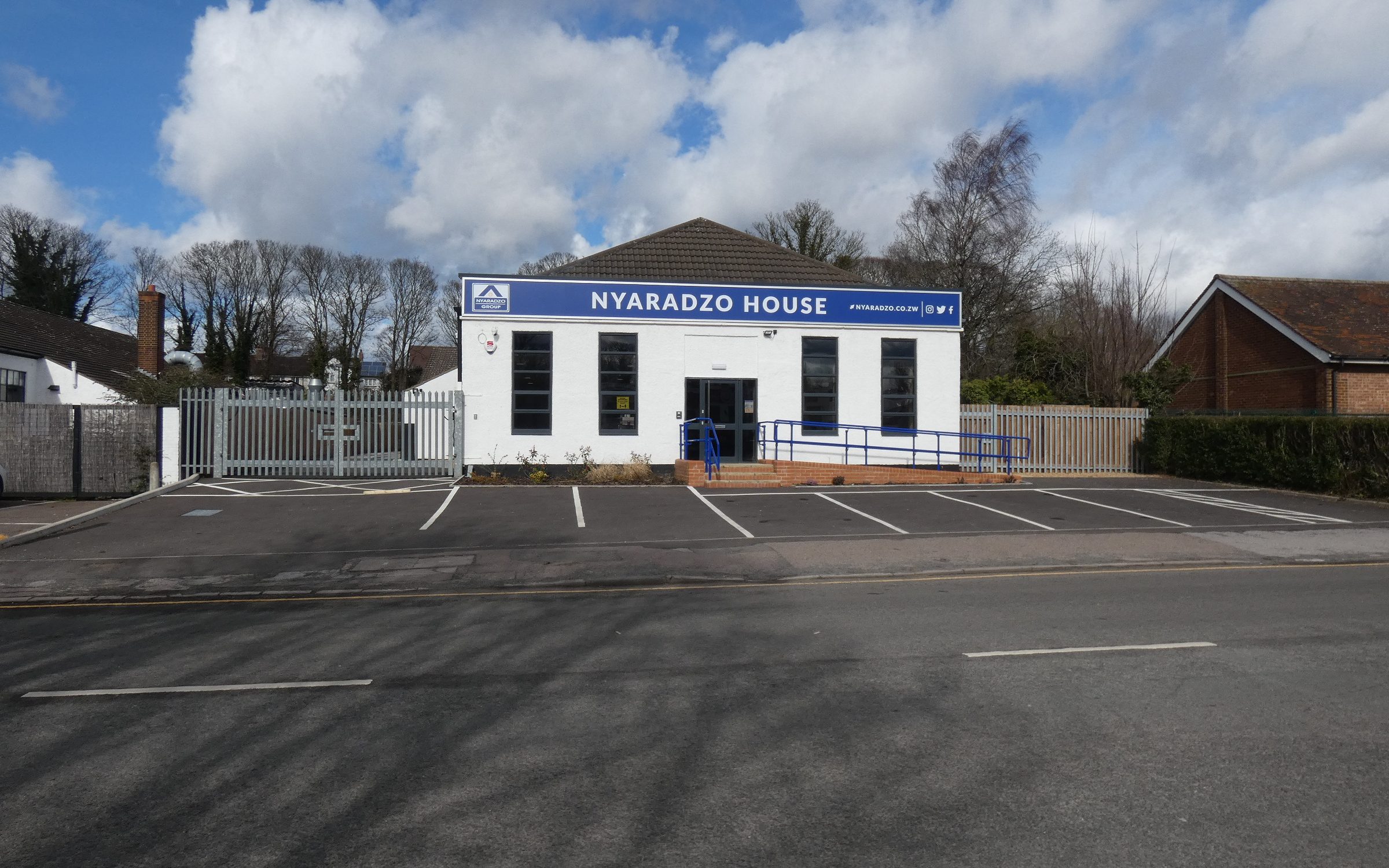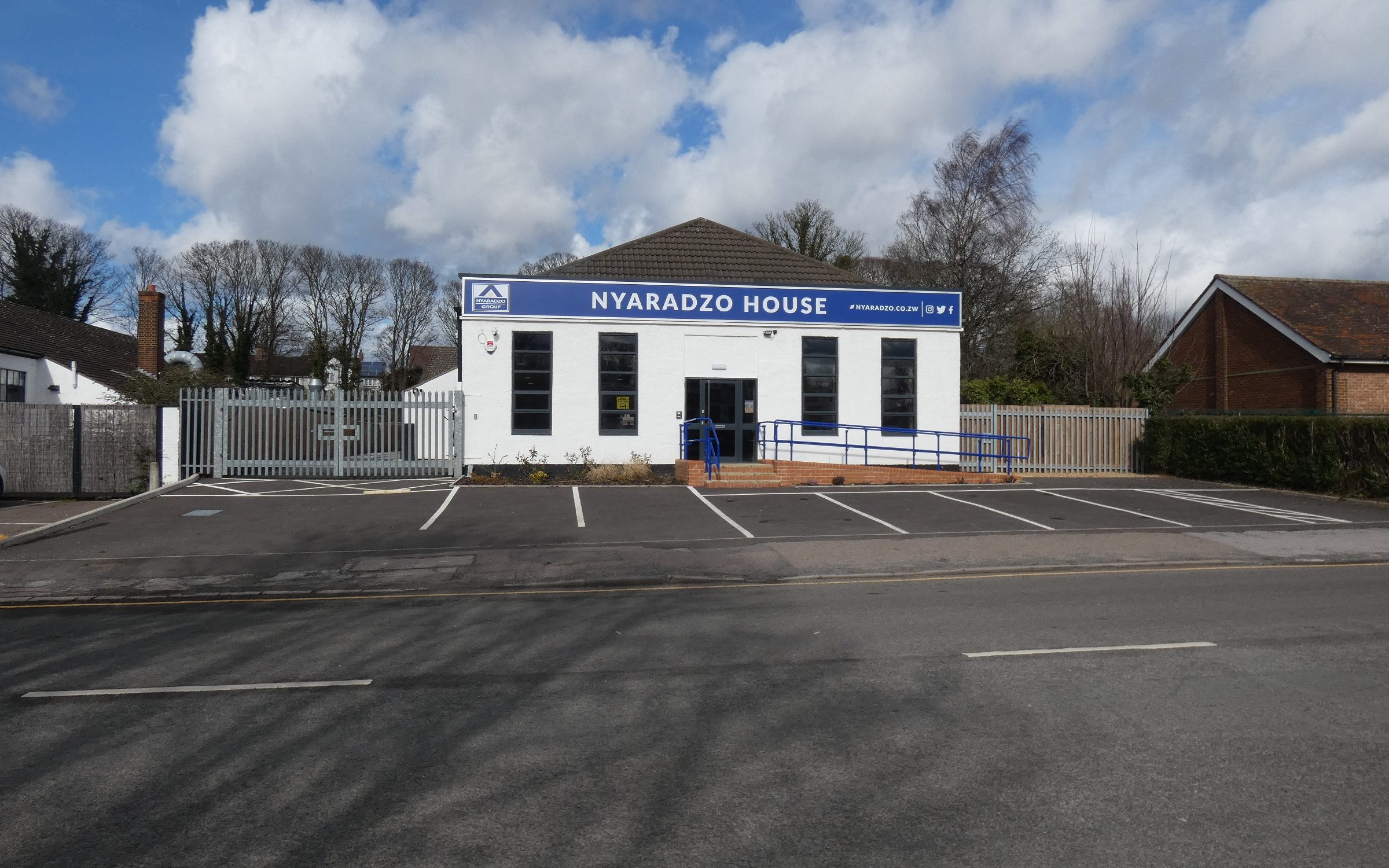 In a very unusual project, Robinson & Hall was appointed to act for a client who identified a property in Letchworth suitable for their funeral business.
The initial enquiry was from the client's solicitors who required an experienced RICS qualified building surveyor to advise upon the condition of the property and feasibility for conversion. Before the purchase of the property, our experienced building surveyor carried out a detailed building survey and although the property was generally sound, this identified a number of significant essential repairs, including leaks through roof lights and aspects of historic poor quality refurbishment work.
On the basis of the report findings, the client was able to negotiate a £75,000 reduction in the purchase price in lieu of the necessary repair work.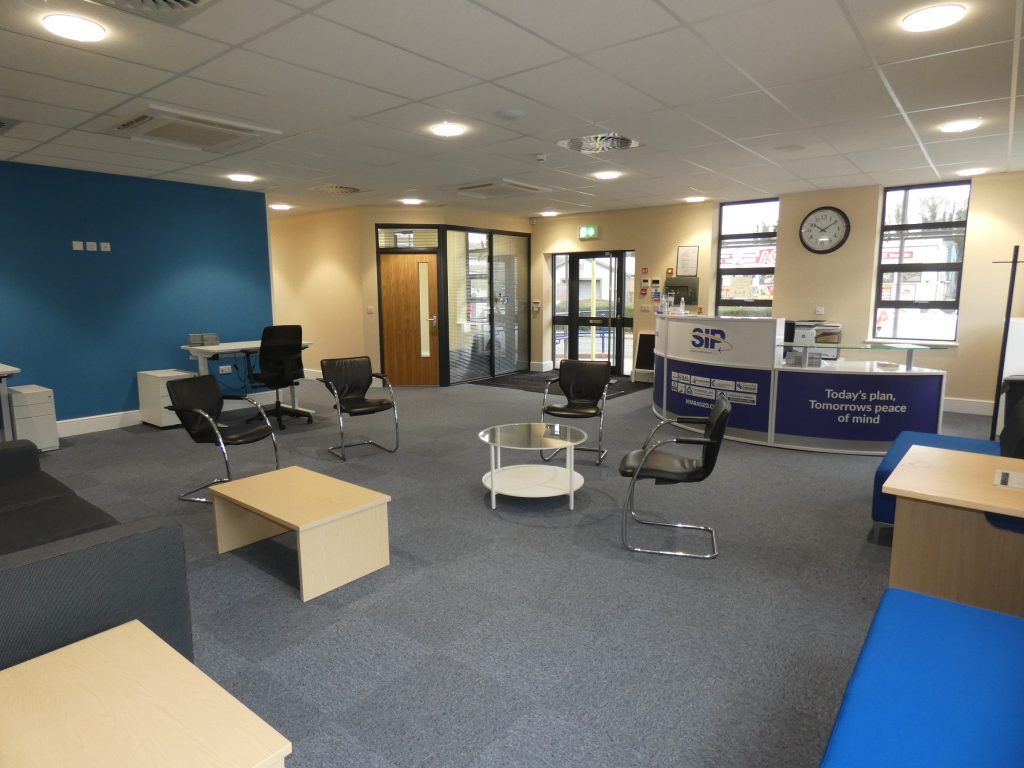 Alongside the purchase process, the client instructed Robinson & Hall to prepare a design and obtain planning permission for change of use from car showroom to funeral parlour. Our building surveyors measured the building and prepared plans, whilst our Planning department submitted a planning application for this special use under a Sui Generis planning class. North Hertfordshire District Council granted permission, much to the delight of our client, who has praised Robinson & Hall's team for their dedication and perseverance in securing the change of use.
Under the direction of Senior Building Surveyor, Stuart Brown, the Architecture & Building Surveying department prepared a detailed design and specification, including works to rectify defects identified in the original building survey. The project was tendered to several local building contractors and one was appointed under a Joint Contracts Tribunal (JCT) Contract to carry out the building works.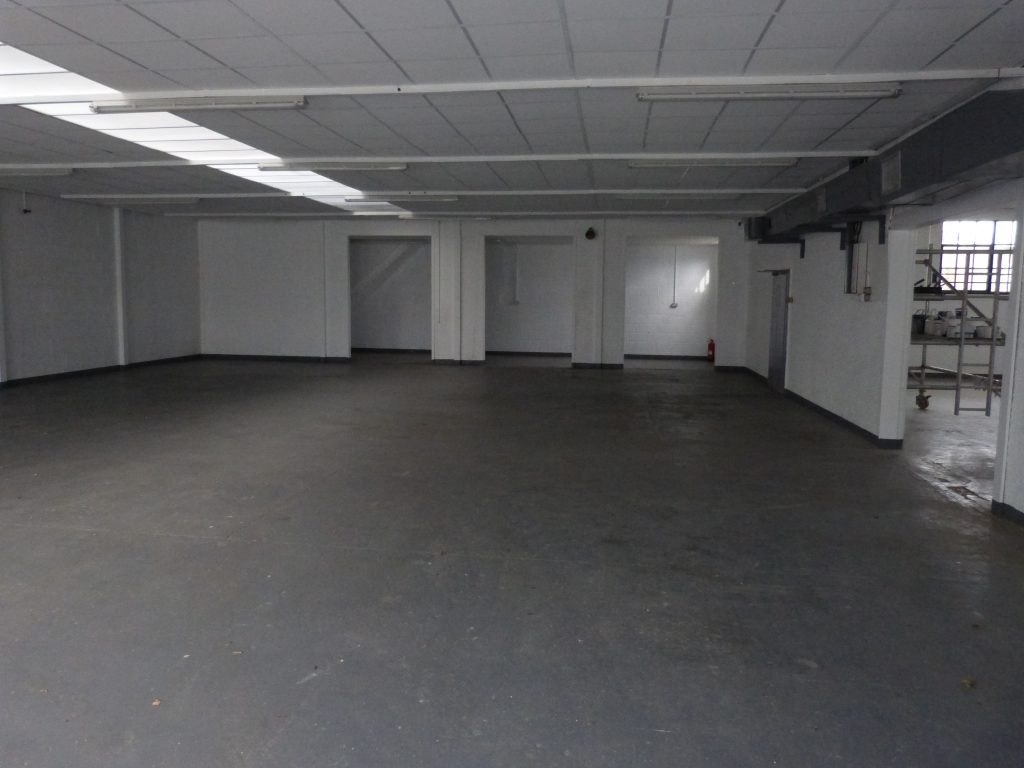 Refurbishment commenced in July 2019 but due to delays through Covid 19 restrictions was not completed until June 2020. The final cost of the building work was in excess of £600,000. We assisted our clients with contract administration and project management services through the build period.
Our client is now utilising the building with frequent on-site funerals and providing bespoke services to assist those arranging for burial in Africa.
Stuart comments "It was a very unique project and one which you do not get an instruction for every day. We were pleased to assist our clients in converting the building and adapting to meet their objectives. There were plenty of issues to overcome including navigating through the Covid pandemic. However, with careful planning, we managed to bring the project within the agreed timescales. Our client was very pleased with the completed works and the combined services Robinson & Hall provided."
For more information or to find out how Robinson & Hall can help you please contact Stuart Brown, Chartered Building Surveyor on 01234 362923 or email spb@robinsonandhall.co.uk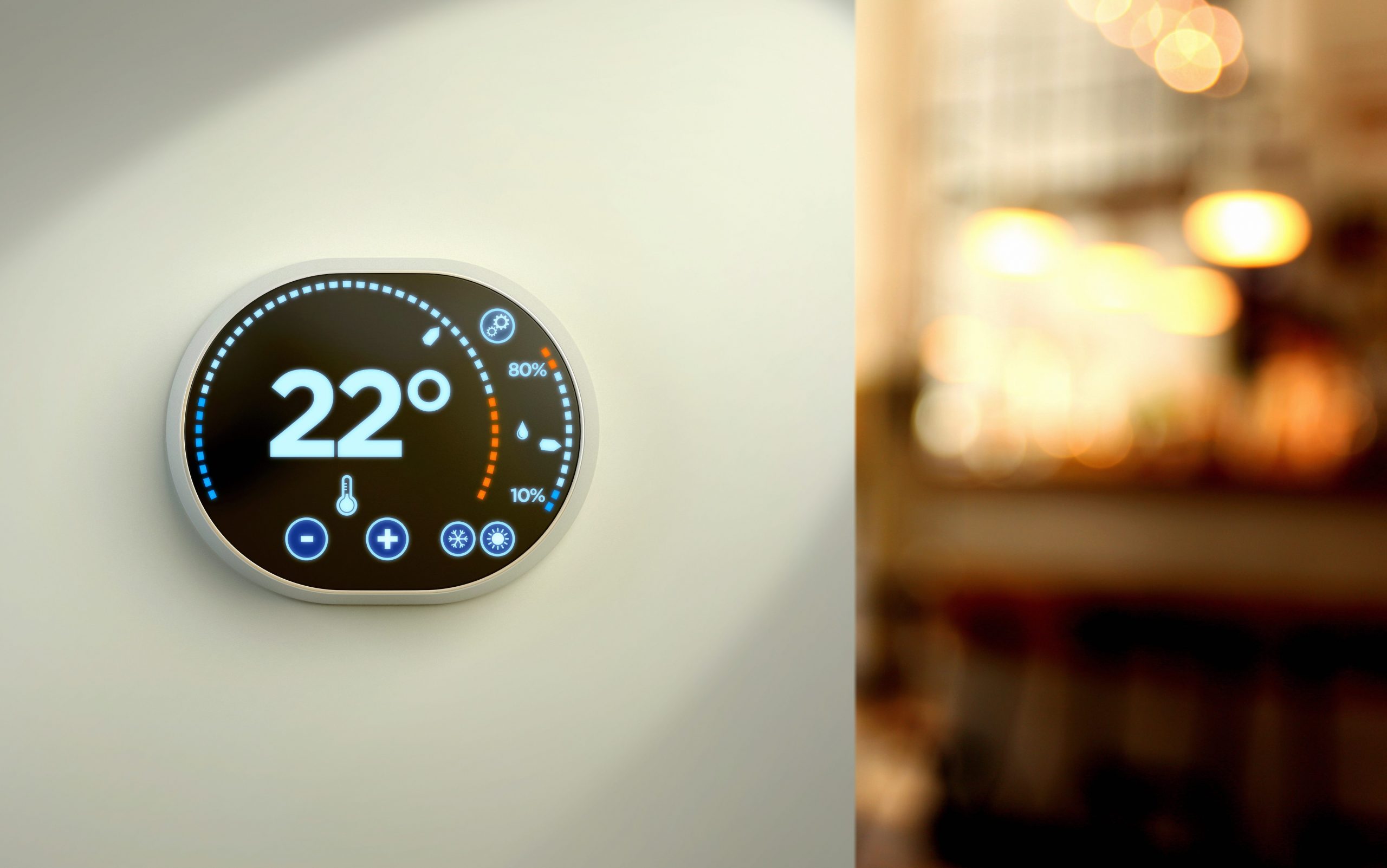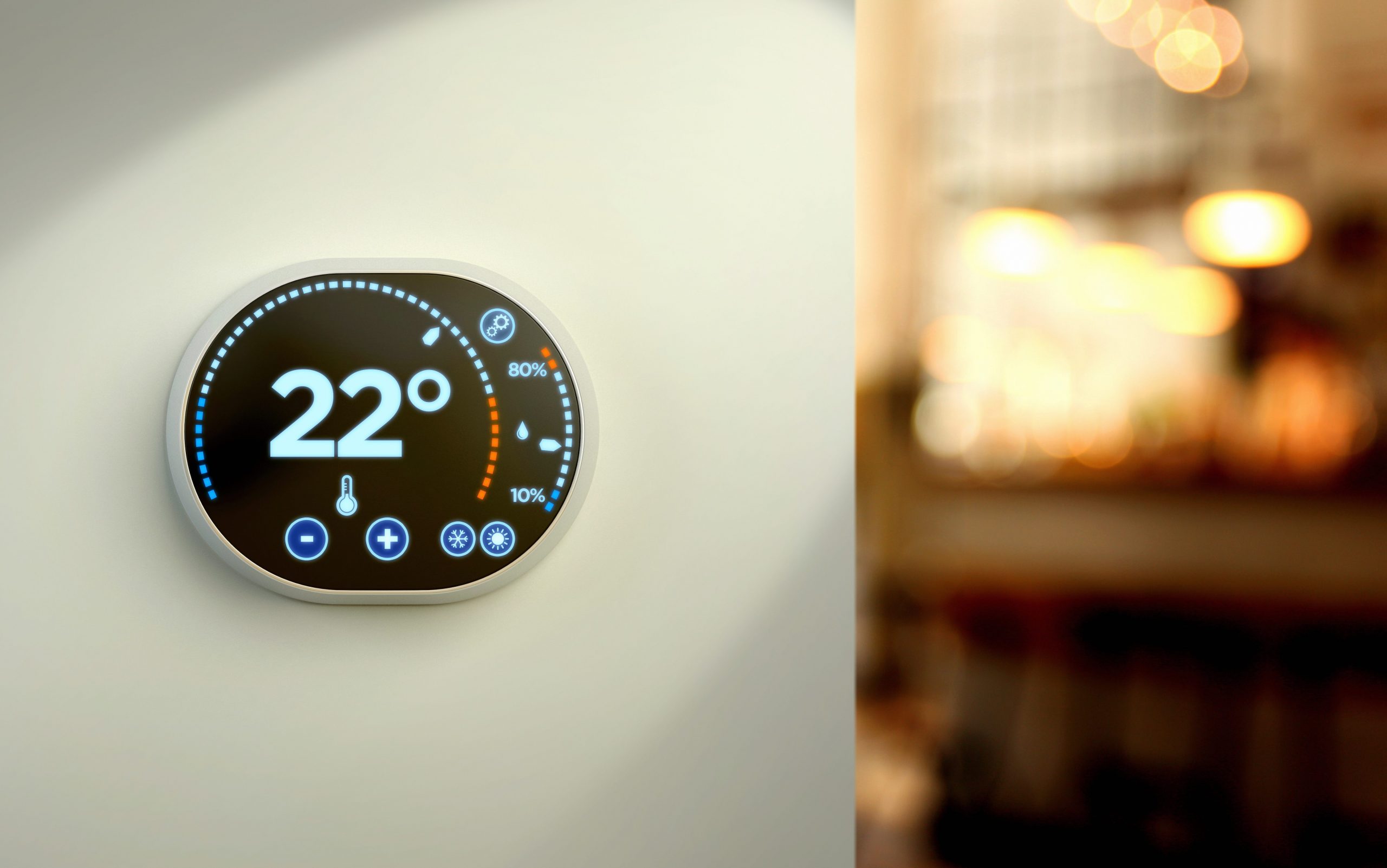 The Government has announced to cut carbon emissions by 78% by 2035. With under 14 years to go, it is an ambitious goal which the Climate Change Committee says will require big changes.
This is a significant announcement and will have widespread implications for all building owners and the construction industry. It will also have huge ramifications for the whole property sector and how building projects (however large or small) are carried out over the next few years.
This will bring many legislation issues to the forefront and I summarise a few of the recent stories you may have read over the past few months:
By 2025 all new homes will be banned from installing gas and oil boilers and will instead be heated by low-carbon alternatives.
Fossil fuel boilers will be phased out over the next 15 years. By the mid-2030s all new boilers will need to be low carbon. Given that current boilers are estimated to last 12-15 years, any new gas boiler fitted now is almost certain to be your last.
Technologies such as hydrogen boilers, electric heat pumps and district heating schemes will become the new normal. These all bring new challenges on how they will be integrated into our homes and places of work.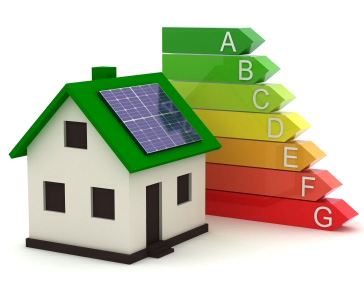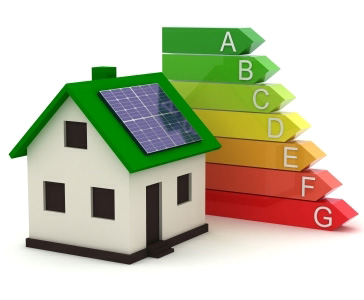 If you are thinking of installing renewable heating in your home, you have less than a year to benefit from the current domestic Renewable Heat Incentive (RHI). The Government backed grant scheme which pays you for heating your home with a non-fossil fuel source is due to expire for new applications on 31st March 2022.
The Government has set a target for all homes being marketed to have an Energy Performance Certificate (EPC) C rating by 2028. Given current estimates, this is likely to mean around two-thirds of existing homes will require retrofitting potentially with a change of heating system as well as upgrading insulation. Non-compliance may make it extremely difficult to secure a mortgage for properties.
All non-domestic rented buildings need to meet an EPC B rating by 2030 (currently the requirement is EPC E rating). The Government is currently consulting on how best to implement this and to improve the compliance and enforcement process for EPCs. It is estimated the change will affect one million properties.
Since 1st April 2020, landlords can no longer let or continue to let domestic properties covered by the Minimum Energy Efficiency Standard (MEES) Regulations if they have an Energy Performance Certificate (EPC) rating below E, unless they have a valid exemption in place.
The Future
The residential sector is one of the biggest emitters of carbon. According to a recent reports, almost 25% of the nation's entire energy consumption is used to heat our homes. Therefore, retrofitting domestic properties and upgrading standards for new builds is recognised as a cost-effective route to achieving UK decarbonisation targets. This is in addition to all the health and social benefits derived from such a programme.
If we are to meet net zero by 2050 then the construction industry will have an important part to play. Many existing owners may not share the enthusiasm of the Government when retrofitting requirements come to be addressed, however they may not have much choice if they wish to rent or develop their properties.
In the past, the Government has tried to incentivise owners with grants such as the Feed in Tariff, the Renewable Heat Incentive and, more recently, the infamous debacle of the Green Homes Grant. There has been lots of speculation on how the Government is going to meet these targets and we wait to see what changes it is likely to make through further incentives or enforced regulation.
What this all points to is that all new building works and construction projects will soon need to comply with more stringent fabric and energy efficient heating measures. More than ever it is critical you obtain the correct advice to ensure your development not only complies with current legislation but will also comply with the impending legislation in years to come.
For more information or to find out how we can help, please contact Robert Franklin, Head of Architecture & Building Surveying on 01234 362917 or email rjf@robinsonandhall.co.uk