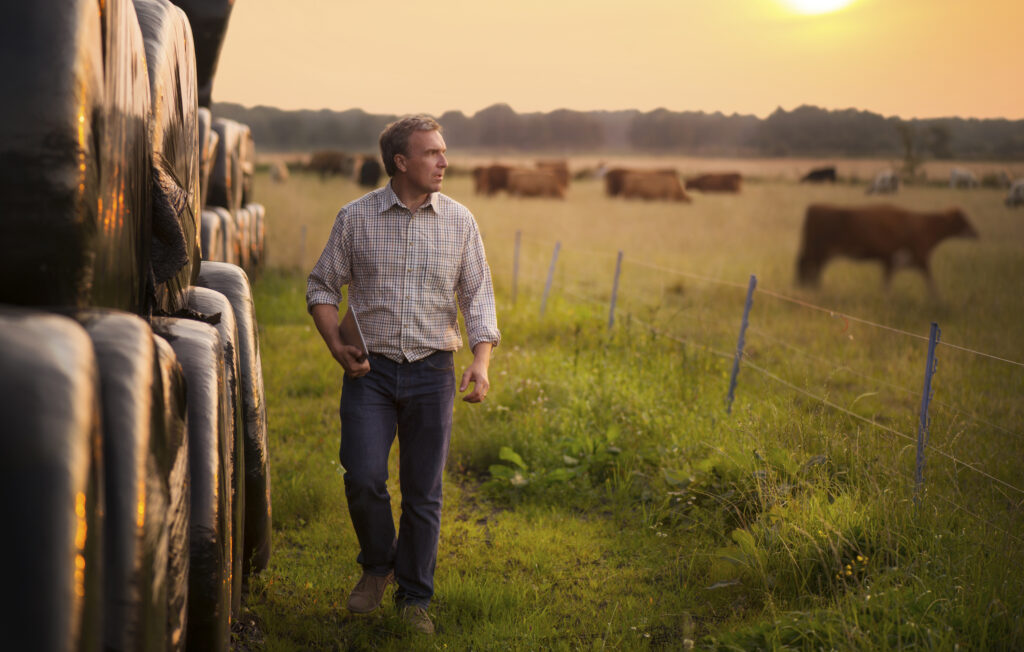 Falls from height is one of the most common causes of death and injury on farms. Health & Safety Executive (HSE) has issued a press release stating it intends to increase visits to farms across the country throughout winter 2023 and into spring 2024 to focus on this continuing issue.
Autumn and winter are traditionally a time when farms may need to carry out building maintenance, e.g. repairing leaking roofs or replacing ineffective rainwater goods. This always brings some level of risk and it's critical to always think carefully about the job first. Before carrying out any work at height, stop and think:
Ask yourself if there is an alternative method which avoids working at height – do as much as you can from the ground, e.g. use extending equipment to clear gutters.
Use a professional contractor with the knowledge, skills, equipment and experience to safely work at height on buildings, roofs and structures.
In all cases, make sure the work is planned and carried out by people with the right training and equipment – for example, trained and experienced people using a Mobile Elevating Work Platform (MEWP) or scaffold.
Don't be tempted to use the wrong equipment. Lifting on the forks or bucket of a telehandler or forklift truck is illegal, as is walking or working on fragile roof materials.
Unsafe work at height really is not worth the risk so make sure that all risks are controlled on your farm. You have been warned!
Please refer to the Farmwise, your essential guide to health and safety in agriculture found here.
If you would like some help and assistance on how best to improve your agricultural buildings or you require a building surveying, then please contact Robert Franklin, Head of Architecture & Building Surveying.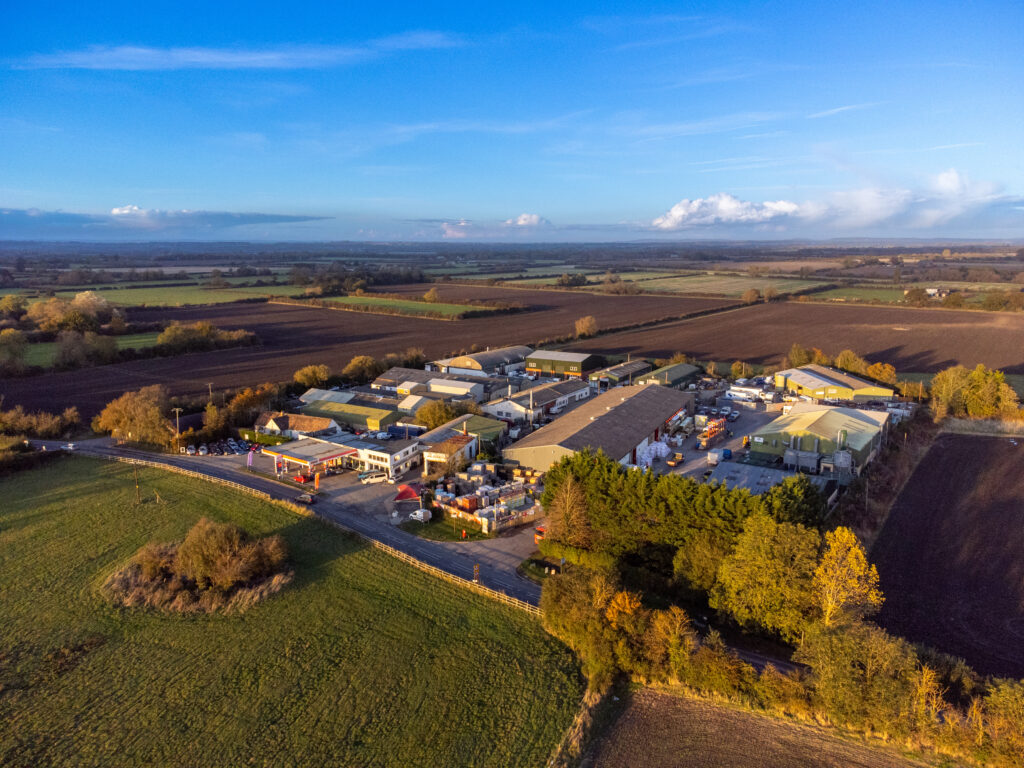 Whilst the Government's announcement last week had a dramatic impact for domestic properties, there was no such U-turn for commercial property landlords.
If you are a commercial landlord, the legislation has not changed. Since April this year, it has been unlawful to receive rent for a property with an Energy Performance Certificate (EPC) rating of F or G. There are financial penalties for landlords not complying with the legislation, therefore it is critical you carry out a review of your property portfolio to ensure all your properties exceed the minimum EPC rating of E.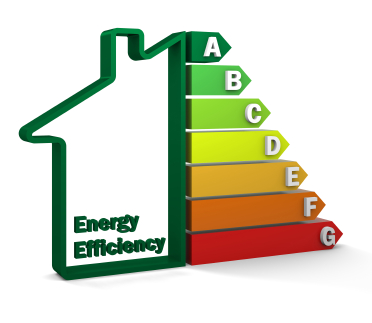 We also know that the Government's future target is for all commercial property to be upgraded to an EPC grade B by 2030. It is therefore still critical for all commercial property owners not to rest easy and still investigate ways of futureproofing their assets.
Please refer to our previous articles for details of how to review your EPC, various potential exemptions and the measures you can easily take here.
We know that both the requirements for EPCs and the Minimum Energy Efficiency Standards legislation is very challenging and confusing to some landlords.
Please contact us to ensure you plan ahead to review how energy efficient your buildings are and to agree how best to ensure the minimum grades can be achieved. We can't always predict future legislative changes, however we can help to ensure your buildings meet the minimum standards, not only for now but also futureproofing for years to come.
For more information or to find out how we can help, please contact Robert Franklin.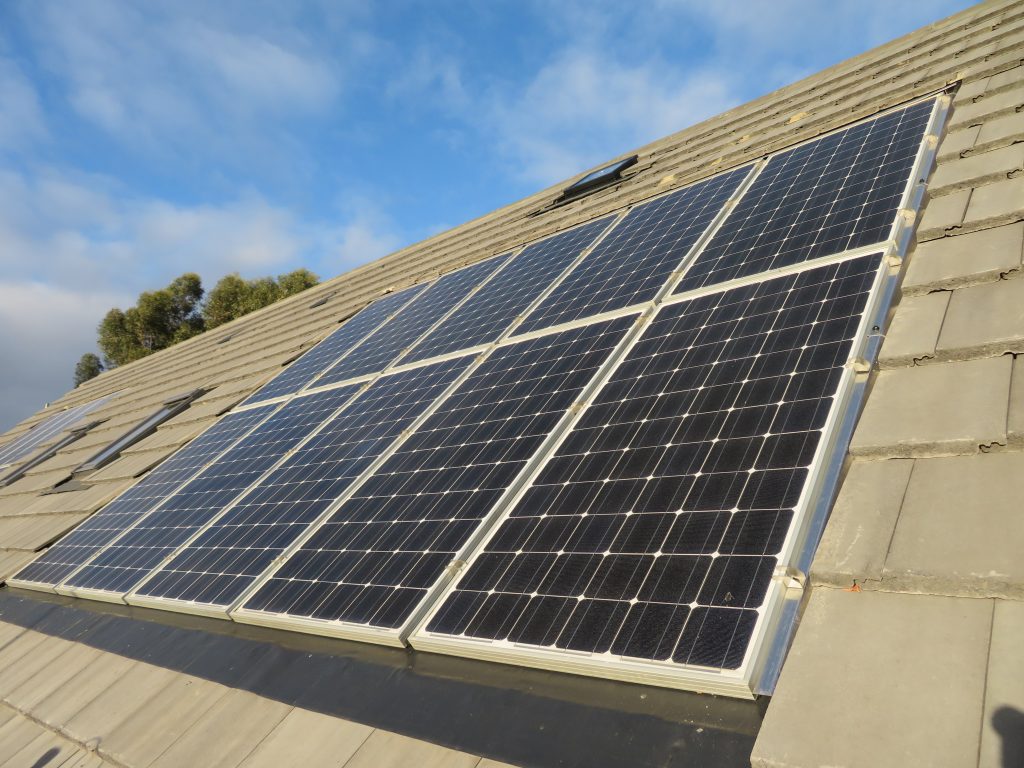 According to the Government database, the first half of 2023 has seen a boom in renewable energy installations, with more heat pumps and solar panels being fitted than any six-month period in previous years.
Ofgem has found that over 20,000 households installed solar panels every month of this year so far, whereas heat pumps reached a peak number of 3,000 household installations a month for the first time. June 2023 alone had more renewable energy installations than in any six-month period in recent history. Battery technologies, allowing storage of energy generated by solar PV panels, also exceeded previous numbers.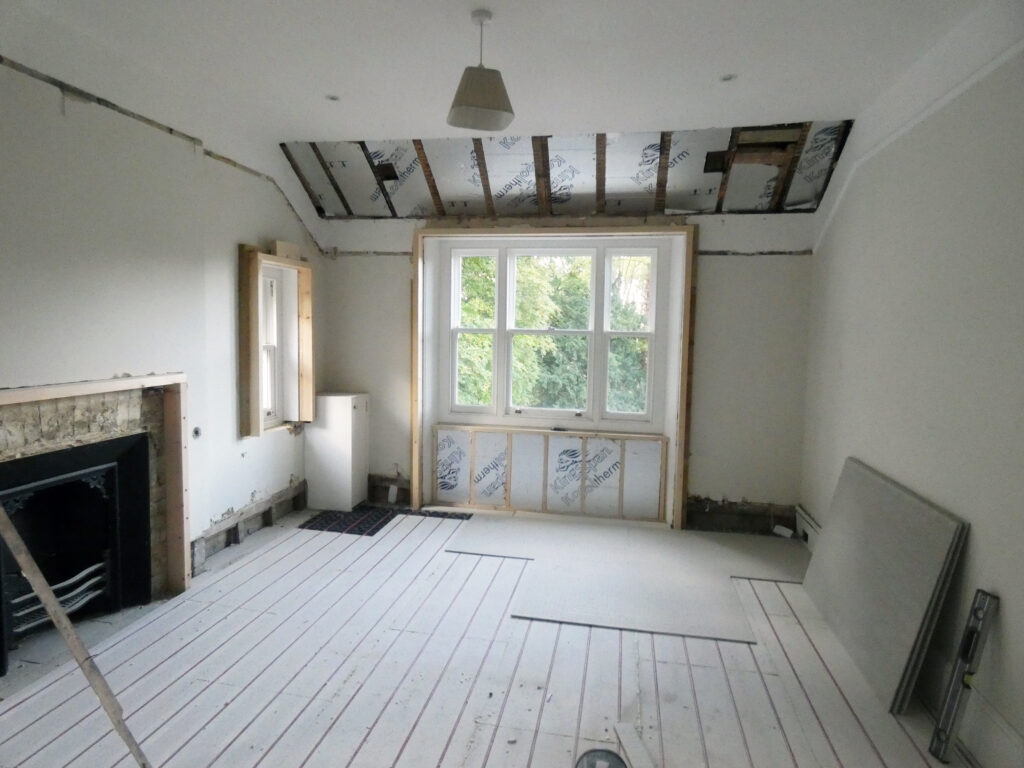 One of our clients has taken this on board while refurbishing their home near Baldock. The house is a 5 bedroom former farmhouse, mainly constructed in the Victorian period, but with a dilapidated and disused 1970s extension. The house, situated in a remote location, had an oil-fired central heating system. In the first phase of works, a ground source heat pump and underfloor heating were fitted to the useable living space. This area was also fitted with improved floor, wall and ceiling insulation and the works were completed in December 2022. The heat pump installation took advantage of a Government grant of £6,000 under the Micro Generation Scheme.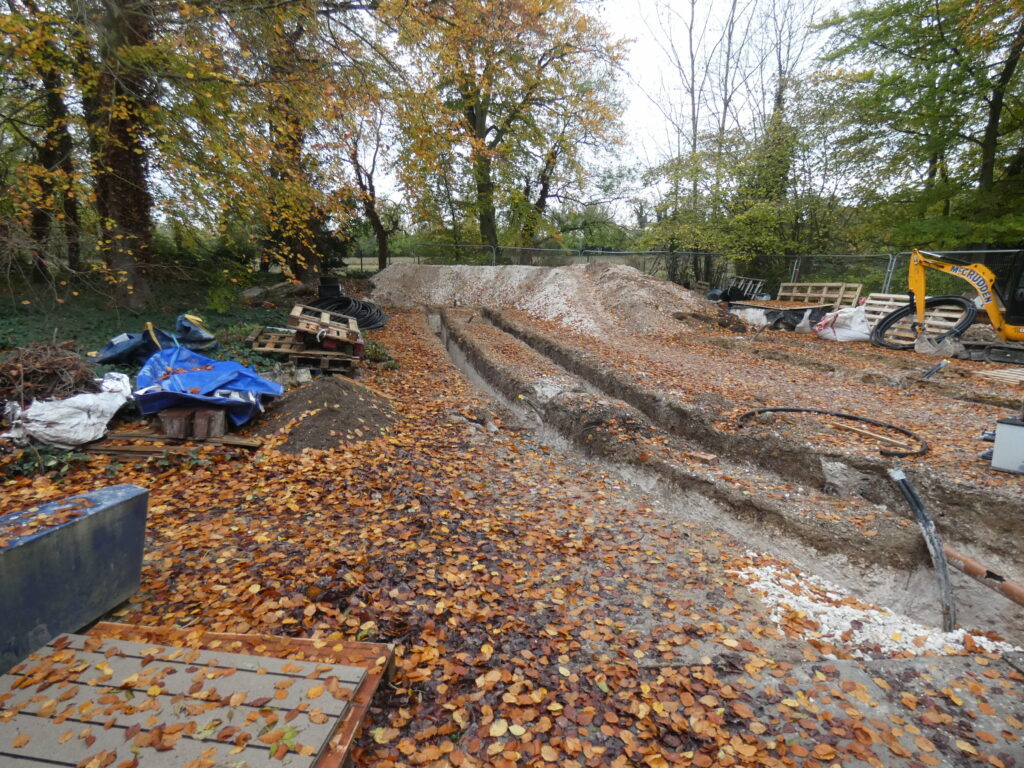 We are now embarking on the next phase, including a full upgrade to the 1970s extension. This area will have a new pitched roof to complement the main house. Advantage has been taken to install solar PV panels on this roof and it will be linked up to a battery storage system which part supplies the requirements of the heat pump system. To complement the underfloor heating system, we have designed and specified a significant thermal upgrade to the dilapidated 1970s extension. The works include new thermally efficient windows and doors, insulated drylining, replacement ground floors and underfloor heating. This phase commenced in May 2023 and is due to finish in autumn 2023. It is anticipated that the original EPC 'E' rating of the house before work started will now become at least a 'B' rating when complete.
Stuart Brown, Chartered Building Surveyor, commented "As the cost of energy continues to grow, we are seeing more people turn to renewable technology to generate their own energy and heat at home. We are pleased to assist our clients in reducing their dependency on fossil fuels. There are still Government incentives available to phase out oil and gas boilers, replacing them with heat pumps. We need to continue to push this expansion to meet Government ambitions to reach net zero by 2050."
For further information or to discuss your renewal energy project with our team, please contact Stuart Brown.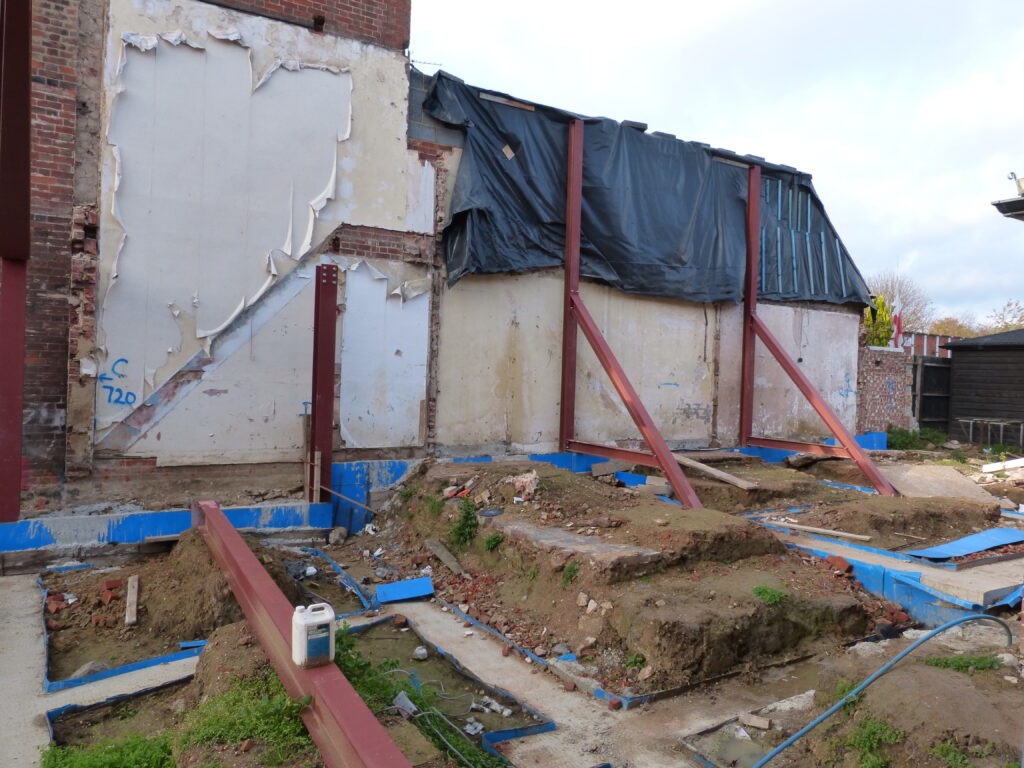 Although the Party Wall etc. Act 1996 has been active for more than 25 years in the UK, there is still confusion over when it applies and to what building projects it covers.
The Act covers not just occupied buildings but any structure with a foundation and so it can include barns, outbuildings and boundary structures such as walls.
The situations when property owners of buildings would come across the Act are:
Altering the party wall between two properties, usually in respect of where there is a defect in the wall such as rotten sole plates to timber framed structures.
Building an extension, with excavations taking place that is within three metres of next door's building and going lower than the foundations of that building. Further rules apply if the foundations are very deep and are within six metres of next door's building.
Building on the line of junction (more commonly known as boundary line) with the consent of the adjacent owner.
The principle of the Act is to protect next door from damage caused by the notified works, and if damage does occur then there is a mechanism for resolving it without resorting to Court proceedings. It also allows the building owner rights of access to carry out the work where required.
Own a listed building?

Due to age and construction of a listed building, proposed building works need more detailed thought and consideration. Of course, any intended work to a listed building will need consent of the local authority.
As a reciprocal to the listed building owner carrying out the work, it may be incumbent on the neighbour to serve Notice under the Act for their work.
The procedure
The designer needs to assess the effect of the proposed work and the implications on the building and neighbouring property. At this stage, an experienced party wall surveyor should be consulted to obtain advice on what parts of the Act apply. Assuming the work does fall within the scope of the Act, the procedure is briefly as follows:
The building owner or their surveyor serves notice on the owner of the neighbouring building
The neighbour responds
An Award is drawn up by a surveyor acting for both owners, or surveyors acting independently for each property
An Award sets out what work is intended, timescales and any access requirements. It will include a schedule of condition recording the state of the adjacent property before the work starts, relevant drawings, structural calculations and method statements.
Action
When you have a building project, or your neighbour notifies you of their project under the Act, an experienced party wall surveyor will be able to advise you on the risks to your property and whether a simple consent to the work should be given or an Award is required. Under the Act, all surveyors are required to be impartial in their advice and see that the terms of the Act are properly implemented. In many circumstances, this allows the party wall surveyor to act as an agreed (joint) surveyor for both owners.
Choosing a suitably qualified party wall surveyor will involve selecting a surveyor in membership with either the Pyramus & Thisbe Society or the Faculty of Party Wall Surveyors. Those familiar with Shakespeare may recognise where the link between party walls and Pyramus & Thisbe comes from. Pyramus and Thisbe were separated by a wall in A Midsummer Night's Dream. However, there was a crack in the wall; Pyramus and Thisbe would meet and speak to each other in secret, using the crack in the wall to communicate with each other without their parents finding out. Sadly, the story did not end well. Fortunately, most party wall matters resolve amicably, but the role of party wall surveyors is to give technical input and see that rights and duties of each party are dealt with fairly in accordance with the Act.
For more detailed advice on specific projects please contact Stuart Brown.
It is fair to say that armed with your title deed, everyone thinks they know where their boundaries are. But do you completely understand all the information on your title plan and is it accurate?
Title Plans can be misleading
Usually the red edging on a title plan is a good guide of ownership. However, you cannot always rely that the lines drawn on the plans are an accurate representation of the boundaries of the land involved. Many people are not familiar with the 'general boundaries rule' and are surprised as to the levels of inaccuracy a title plan can highlight.
Common issues that arise with Title Plans
When the boundaries have evolved over time and buildings, fences and hedges bear little or no resemblance to the red edging on the current title plan.
When the Land Registry plot boundaries using dotted lines because a physical feature did not exist at the time the title was originally registered.
Confusion can also arise when neighbouring titles have been based upon different editions of Ordnance Survey plans showing conflicting information.
Property owners often misinterpret the plans and get confused how lines on the map relate to physical features on the ground.
All these issues can arise in both urban and rural environments.
How can we help?
No one likes to be embroiled in a boundary dispute. They can be extremely time consuming, costly and lead to an irreversible falling out with the neighbour. We regularly deal with boundary disputes and see how relatively small matters can easily spiral into heated arguments where neither party wishes to back down.
We always advocate good communication between neighbours to try and resolve disputes swiftly and amicably. However, if communication has broken down, we often find that a good starting point is to survey and prepare a plan of the features which currently exist on site.
We can accurately survey the features at the property using GPS technology.
We can reconcile current and historic title deeds and any relevant evidence.
If matters escalate, we can also prepare an expert report to comply with Part 35 of the Civil Procedure Rules.
We prepare Land Registry compliant plans which accurately identify all the features that currently exist around the property
If you would like more information or advice on your property boundaries, please call Robert.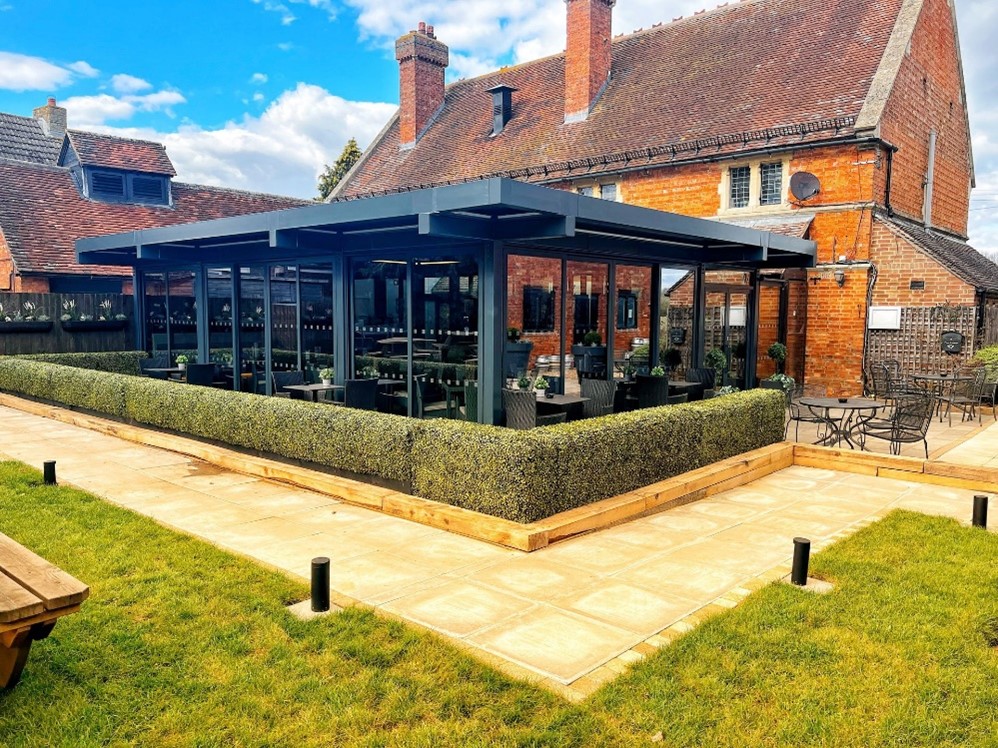 The Carrington Arms is a family run traditional English inn in Moulsoe near Milton Keynes. Over the years, their award-winning restaurant has developed a great reputation for good food serving locally sourced ingredients.
Due to their continuing success, their restaurant had been investigating how to expand to meet growing demand. Our Architecture & Building Surveying department was pleased to advise at the feasibility stage and develop sketches for a new garden room.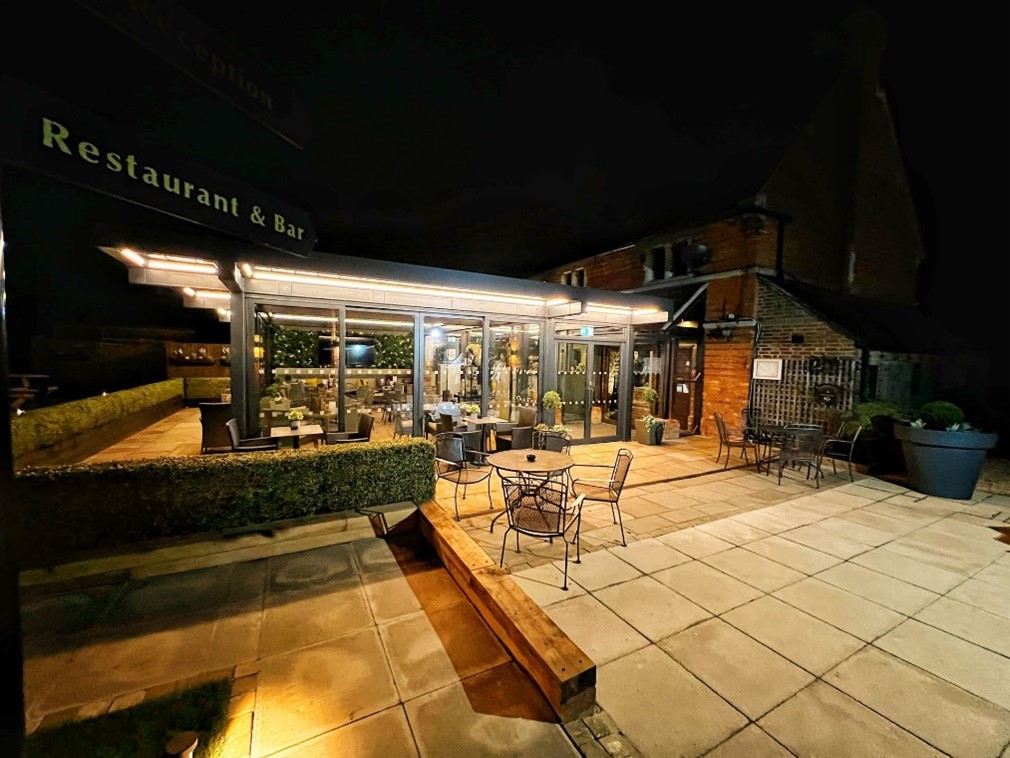 The existing property is from the early 19th Century incorporating some wonderful architectural details. It has a wonderful history and it was important for the new extension to be designed sympathetically to respect the historic character.
The new extension comprises large open plan, modern glazed areas together with an innovative louvred roof which can be opened in the warmer weather. We prepared all the necessary drawings to obtain planning and listed building consents together with detailed working drawings to obtain building regulations consent.
The finished results are stunning and we hope the business continues to thrive. You can book your table on their website https://www.thecarringtonarms.co.uk/
If you are looking to expand your business and need our help then please contact Robert Franklin, Head of Architecture & Building Surveying on 01234 362917 or email rjf@robinsonandhall.co.uk
Recently published Government statistics highlight that material prices in 2022 increased by over 25% from 2021. Prices for everyday core building materials such as concrete, steel, bricks and plasterboard are continuing to rise in the first quarter of 2023. This is off the back of horrendous shortages and panic buying of materials after the Covid pandemic and Brexit legislation.
All this has a huge knock-on effect on rebuilding costs and how much you should insure your property for.
When was the last time you reviewed the cost of replacing your buildings?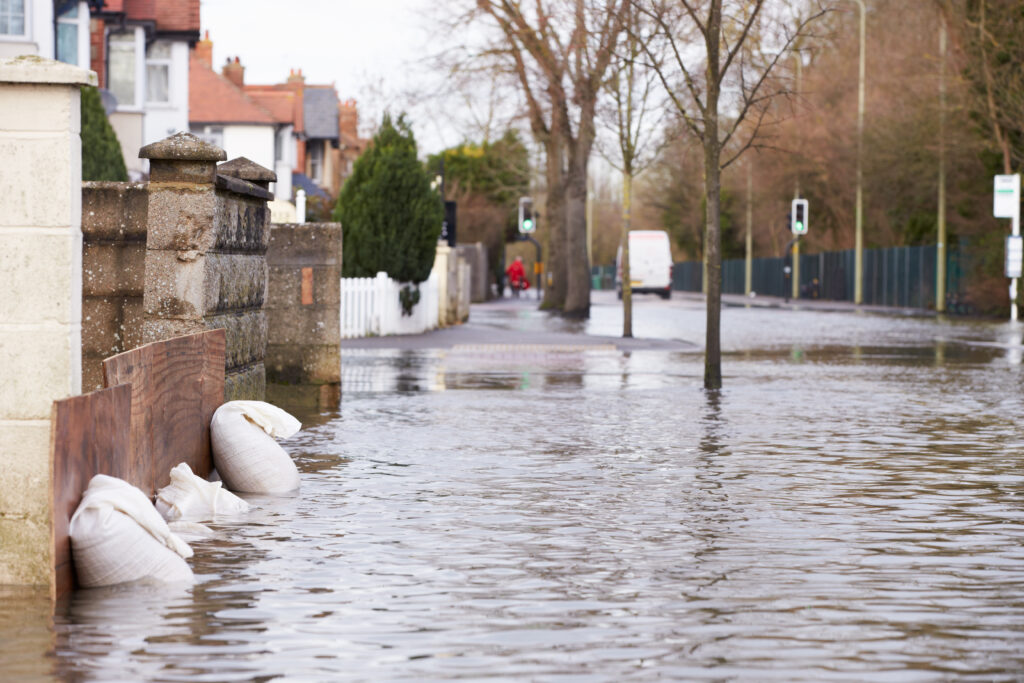 When considering claims, insurers are questioning the level of insurance cover policy holders have in far greater detail. When considering this together with the recent material price increases and higher inflation, it is essential that you have adequate insurance cover.
Those with listed properties or groups of specialist buildings are particularly at risk. Think about whether your buildings have recently changed occupation or now accommodate more valuable apparatus. Perhaps you have extended or converted your properties and have not informed your insurance company. It is always critical that you review matters on a regular basis, and we have the expertise to assist you.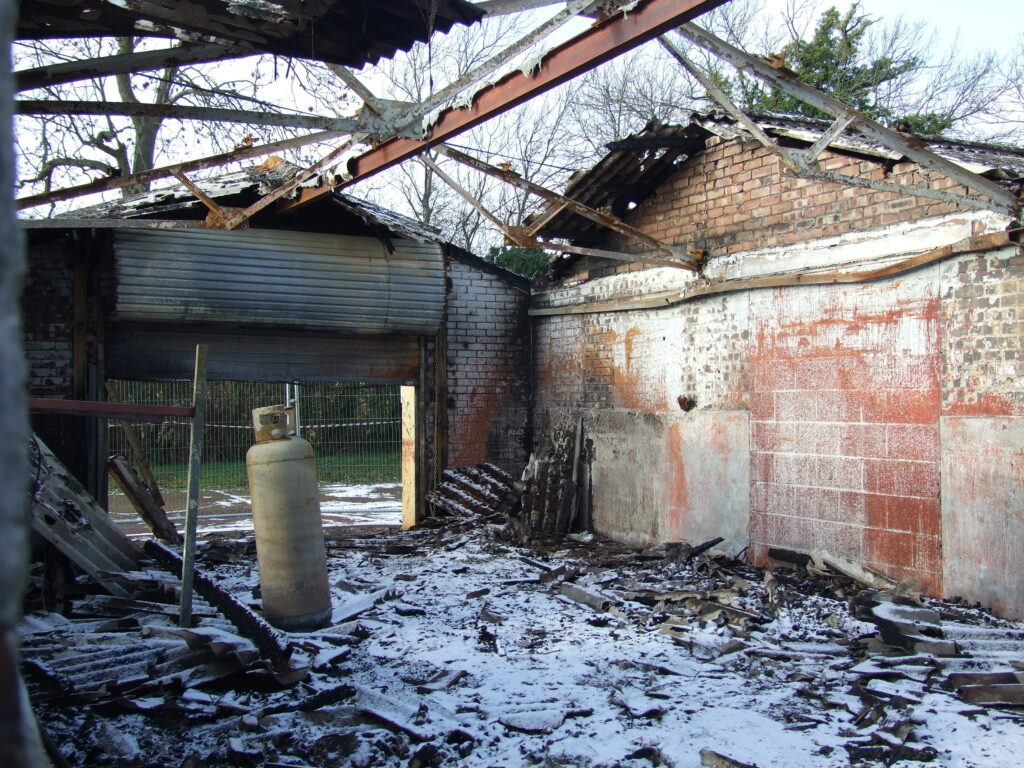 Despite energy prices starting to fall and building materials becoming more available, we are not yet seeing this reflected in the construction industry. Recent hikes in inflation also bring instability to the cost of rebuilding. We have recently encountered a few instances when insurance companies refuse to settle the full amount of the claim because the policy holder is underinsured. This can make for an unwelcome surprise and potentially invalidate the claim so do not let this happen to you. Remember you do not get any forewarning of a fire, flood or storm damage, therefore it is essential that you know you are up to date and adequately covered.
Call Robert Franklin, Head of Architecture & Building Surveying on 01234 362917 or email rjf@robinsonandhall.co.uk today to arrange for an inspection and reinstatement cost assessment of your property.
Robinson & Hall has been busy spreading the word and preparing clients for the enhancement of the regulations that limit the ability of property owners to let their buildings.
Energy Performance Certificate (EPC) legislation has been in statute since 2008 and there has been a progression of more stringent regulations to cajole property owners to do their bit for the Government's net zero 2050 pledge via the Minimum Energy Efficiency regulations (MEES).
A summary of the current legislation and those expected is detailed below. The items highlighted in yellow are not yet set and are pending Government announcements.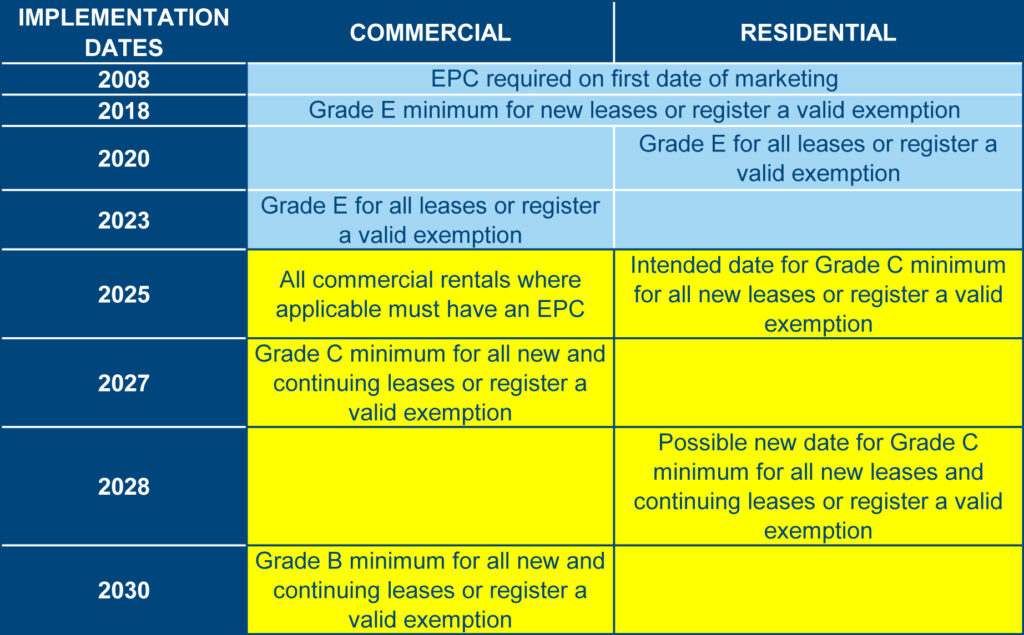 In March 2023, Grant Shapps MP announced that the residential enhancement of EPC for new leases would be pushed back to 2028. This is in line with the target date for implementing enhanced EPC of Grade C for continuing leases, which gives property owners five years to consider how they could improve the energy efficiency of their properties.
This announcement will give some respite for residential property owners but it is proposed that all commercial properties, even those not triggering the need for an EPC, will be required to have a lodged EPC by April 2025. This may have big implications as the requirement for a minimum energy efficiency of Grade C for all new and continuing leases is expected in April 2027.
There are exemptions that may be applicable. If you are unsure whether you comply, or if you need assistance in checking an exemption or are carrying out works to improve the performance, then we will be pleased to assist.
The requirements for EPCs and the MEES legislation is influencing the quality of properties and many landlords are making the most of any void periods to get ahead of the game to start moving towards more efficient buildings that both comply and are easily let in the current economic climate.
Robinson & Hall has recently been involved in a number of schemes to make improvements to energy efficiency.
A former vaulted roof chapel building was insulated and a new heating system installed to achieve a B rating for a commercial office.
A 1960s factory and office in Bedford was reroofed to incorporate insulation, efficient heating was installed and insulation injected into the cavity walls – predicted to achieve a Grade B.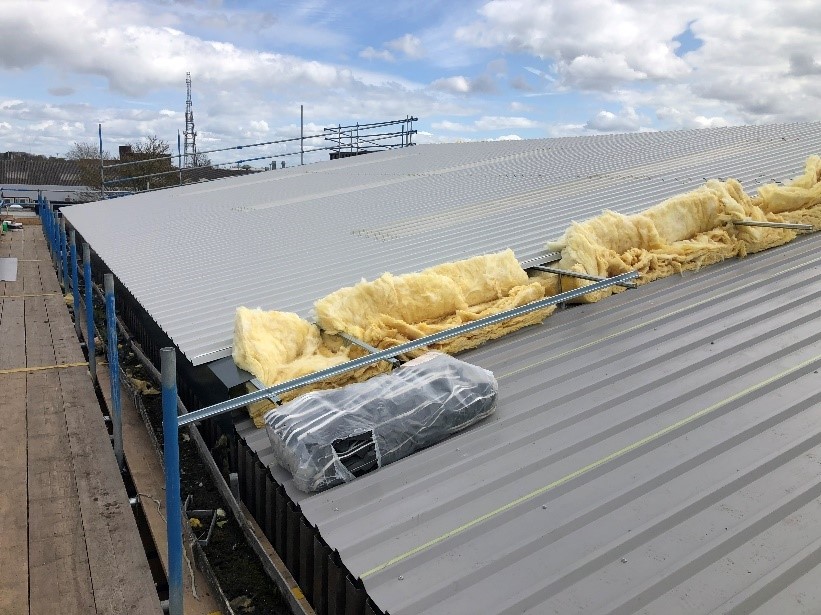 An office barn conversion received upgrades to heating and service provision to achieve a Grade A.
A private dwelling was upgraded from a Grade E to an anticipated Grade B by installing a ground source heat pump, underfloor heating and additional insulation. Our client obtained a £6,000 grant under the boiler upgrade scheme from the Government.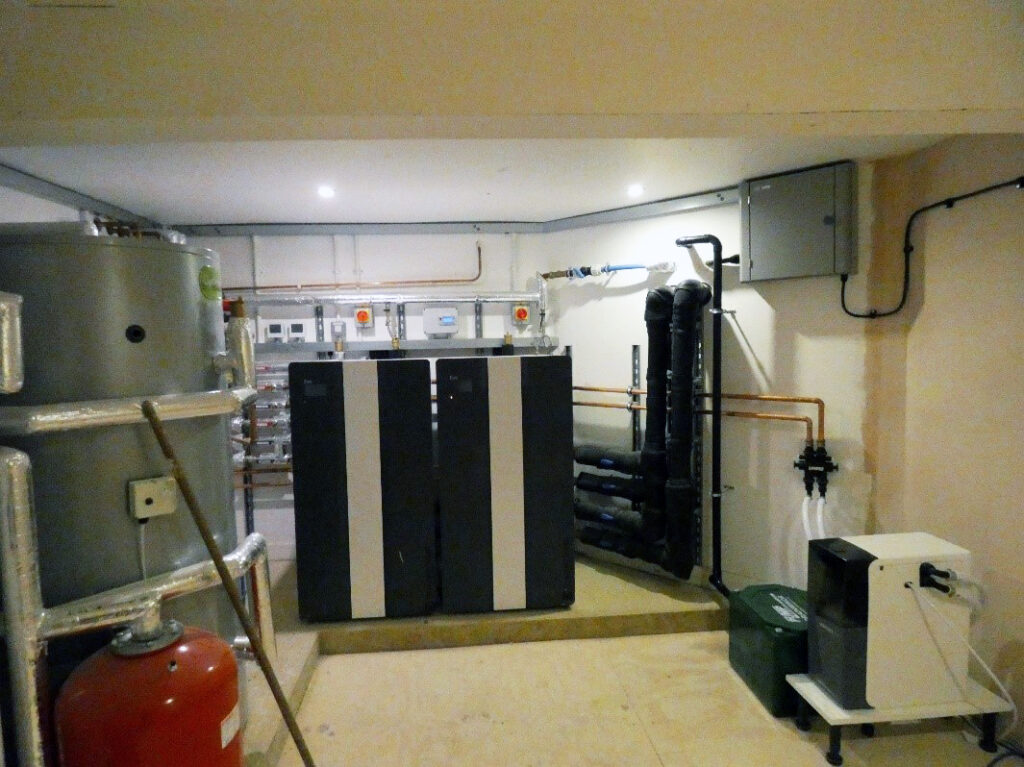 Be careful not to rely on old EPC information as the calculation methods have changed and the accuracy has significantly shifted. Often the changes that are required make the properties more desirable and far easier to let.
If you have a poorly performing or void property, it's time to consider the energy efficiency and set plans in motion to ensure the minimum grades can be achieved.
For advice on energy efficiency or if you have a project call either David Sawford, Head of Planning on 01234 362909 or email djs@robinsonandhall.co.uk or Stuart Brown, Chartered Building Surveyor on 01234 362923 or email spb@robinsonandhall.co.uk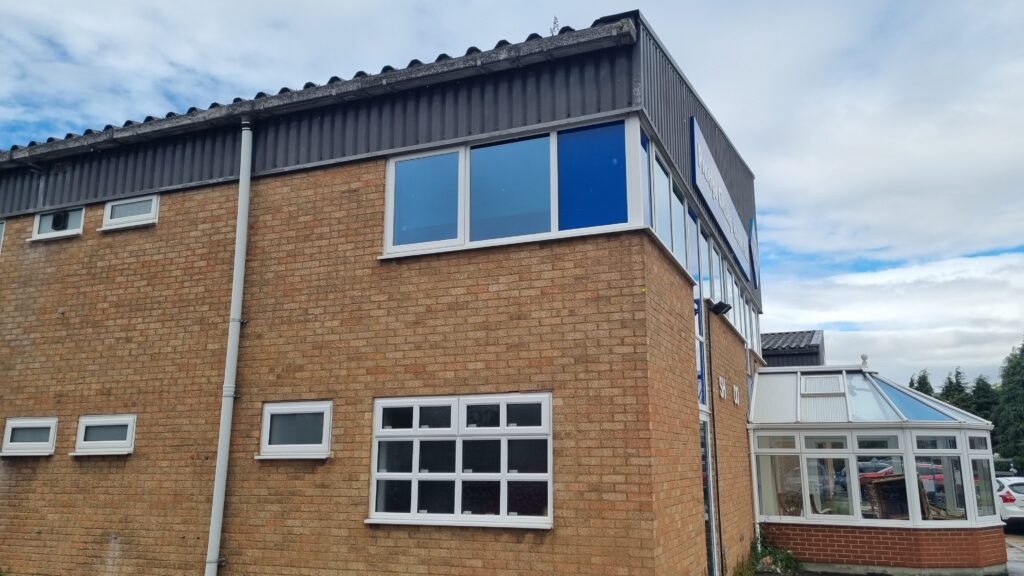 Robinson & Hall is pleased to have been instructed to advise on the refurbishment of commercial premises on the Elms Industrial Estate in Bedford. The client's aim from the refurbishment was to improve the Energy Performance Certificate (EPC) rating so they could continue to let the buildings whilst also updating and future proofing the property to meet the demands of current and future users.
The property was surveyed and data analysed from service records and from the EPC to generate an overview of the current situation before designing the enhancements.
A draft EPC was produced to determine the quantitative impact of the proposals and a scheme was generated to incorporate the following:
Re-roofing to insulate the roof.
Additional insulation and refinishing of the vertical cladding elements.
Provision of photovoltaic solar panels.
Removal of the gas-fired inefficient central heating system to the office element and replacement with efficient air conditioning for heating and cooling.
Insulation of the empty cavities from the original 1960s construction.
Installation of LED lighting to the offices together with a raft of modernisation works to provide a top quality, efficient and desirable commercial unit.
The works required planning consent and Robinson & Hall's in-house planning team prepared the full planning application and saw the application process through to receiving the approval.
Robinson & Hall has been appointed to project manage and administer the construction contract which has included preparing the detailed specification and managing the tender process.
David Sawford commented: "We are delighted that our effort has allowed the rejuvenation of a dated commercial unit to an efficient and desirable property, which will benefit from an EPC rating of B once complete."
The works have now started and patrons of the nearby Elms Parc; McDonalds, Starbucks and Domino pizza will have a ring-side seat seeing the transformation of the adjacent unit.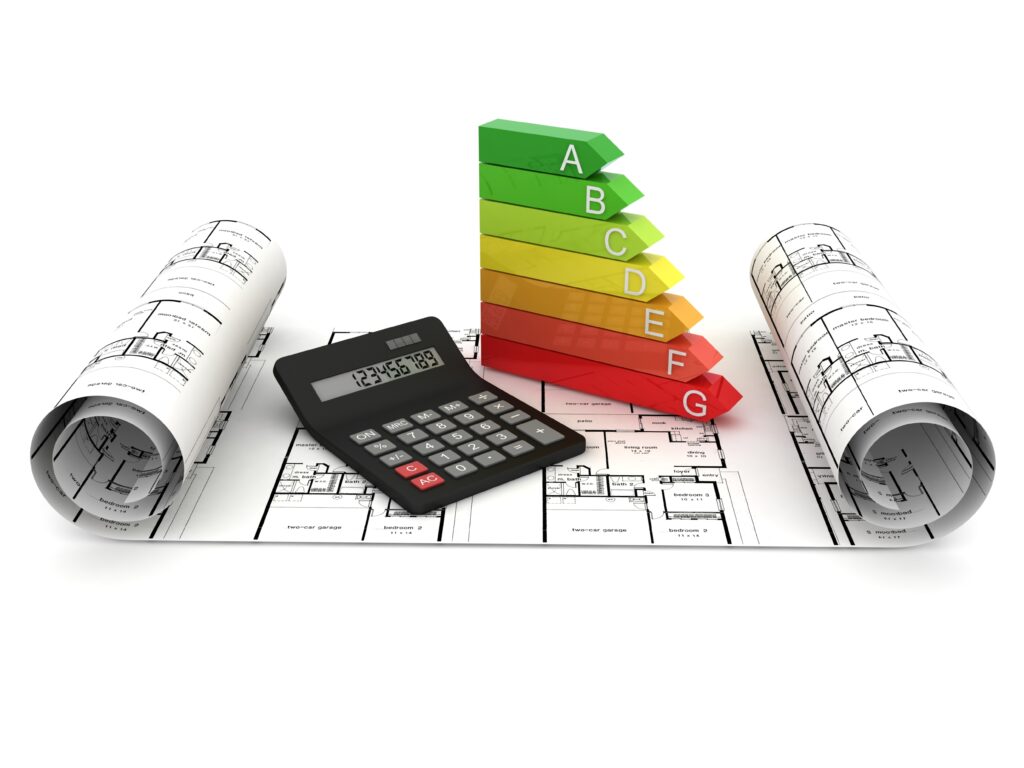 Why improve your EPC rating?
From 1st April 2023 commercial landlords with an EPC rating of F or G cannot continue to let their buildings. It is therefore imperative that you check your EPC rating today and make sure you aren't breaking the law.
Robinson & Hall can advise on how to improve your rating and project manage the works.
For advice on energy efficiency measures for commercial properties, please contact David Sawford on 01234 362909 or email djs@robinsonandhall.co.uk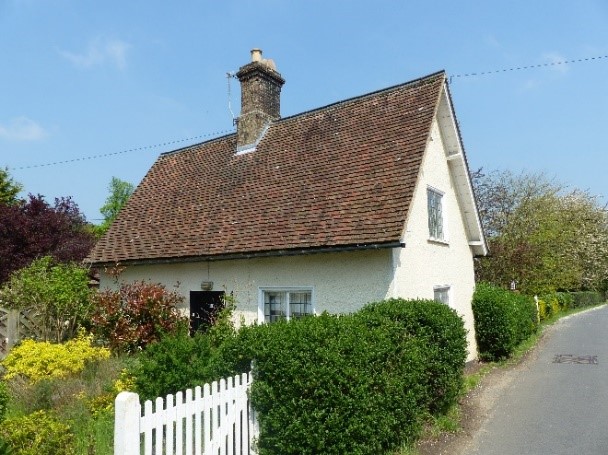 Our Architecture & Building Surveying department recently project managed another refurbishment in the picturesque village of Old Warden, Bedfordshire.
The property was constructed in the 18th Century and is grade II listed and therefore very limited in respect of works that can be done without harming the special character of the listed building.
The works consisted of refurbishment of the cottage to include a replacement kitchen and bathroom and upgrades to the heating and insulation of various elements. In the current economic environment, this is a particularly important factor for tenants when they select where they wish to live. These upgrades have increased the EPC rating of the property to a good "D" rating with little that can be done further without harming the special character of the listed building or changing the energy source.
We successfully negotiated with the planning authority to obtain listed building consent to re-roof and to insert insulated drylining together with secondary glazing. We also project managed the works including producing a specification and working drawings, obtaining tenders, preparing contract documents and acting as the contract administrator.
The works have been successfully completed on time and within budget and the property is now on the market to be let by Robinson & Hall which can be viewed here.
For more information or to find out how our Architecture & Building Surveying department can help you, please contact Robert Franklin, Head of Architecture & Building Surveying, on 01234 362917 or email rjf@robinsonandhall.co.uk