With a number of clients affected by the proposed corridor for East West Rail we have been awaiting more news of the proposed route. We have today received information of a consultation on five possible routes for the line between Bedford and Cambridge. The consultation also includes details of planned changes on the Milton Keynes to Bedford route.
On the Bedford to Cambridge sections, we understand that nine initial routes have been narrowed down to five and these will now undergo public consultation. Routes 1 and 9 are currently considered the most favourable. The consultation is now open and runs until 9th June 2021.
The five possible routes are shown on the plan below: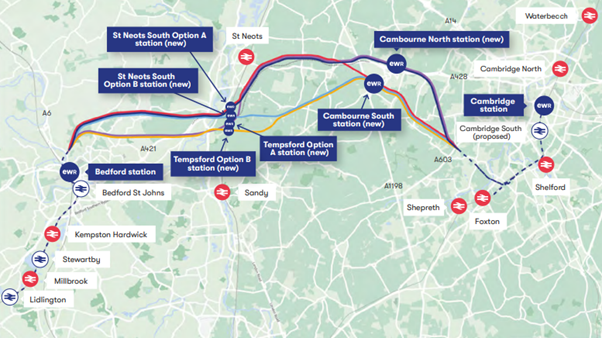 The current preferred options are routes 1 and 9 and the plans below show these in more detail: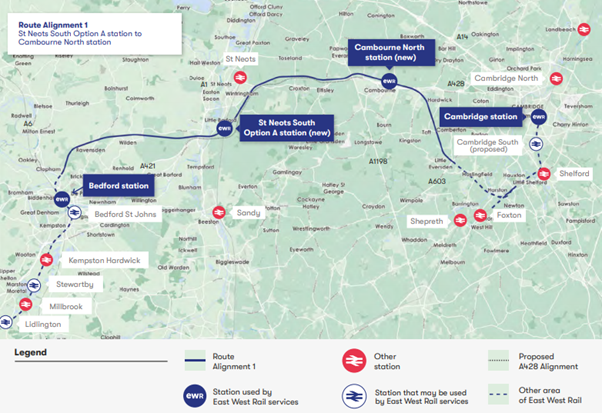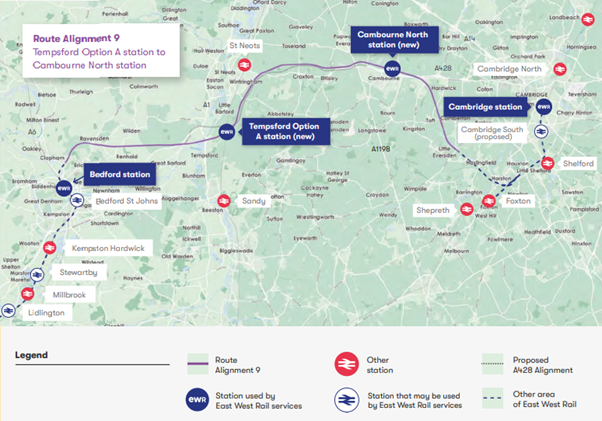 If you would like to respond to the consultation it can be found here: https://eastwestrail.co.uk/consultation
If your property is affected by the scheme and you would like further advice please contact Polly Sewell on 01234 362933 or email pkts@robinsonandhall.co.uk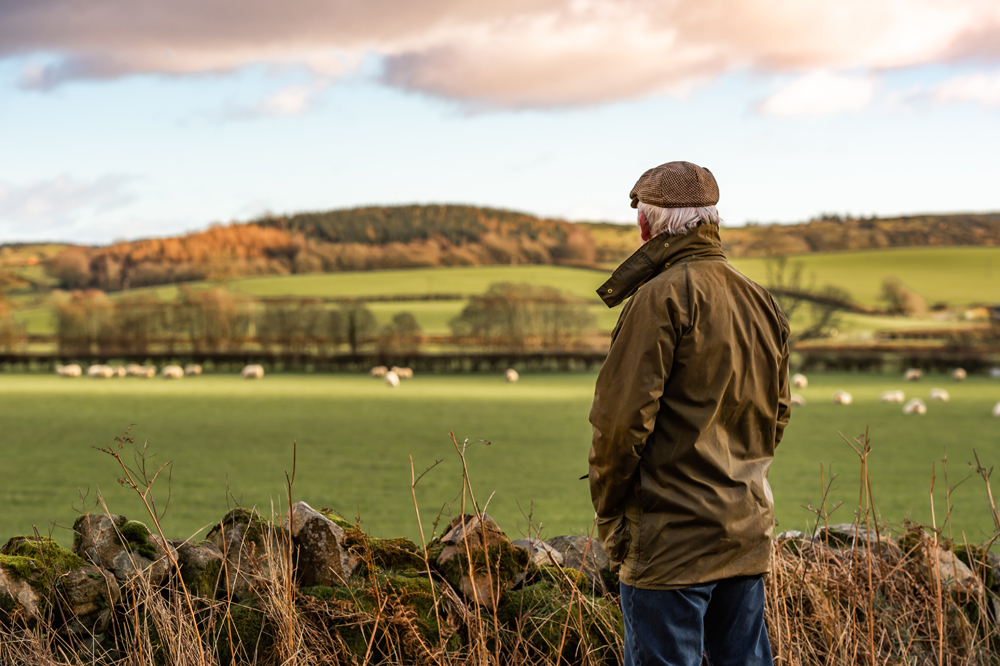 We have seen an increase in the number of claims for new public rights of way based on historical evidence over recent months. Both the Ramblers Association, the British Horse Society (BHS) and other rights of way groups are encouraging members to identify previously unrecorded public rights of way. These routes will then be submitted to the relevant local authorities as Definitive Map Modification Order applications in the hope that they will be permanently added as public rights of way.
A deadline of 1st January 2026 has been set as the date by which any public rights of way which have not been formally registered on the Definitive Map will be lost and this has led to the recent increase in claims.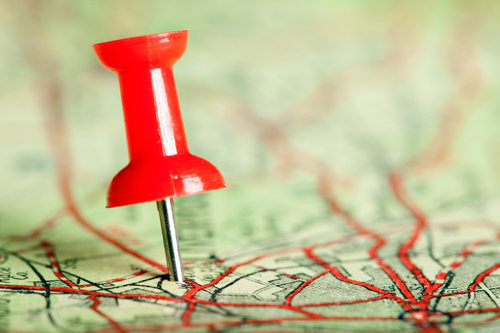 Members of the public can make claims to their local authority for a route to be recorded as a public right of way if there is evidence that a route existed historically. A claimant must provide evidence, usually historic maps, to prove their claim.  This can apply if the route is no longer used by the public or even if the route itself no longer exists on the ground.
This project could potentially have a significant impact on landowners as the BHS are looking at hundreds of unrecorded routes. If their applications to modify the Definitive Map are successful, there will be many new registered public rights of way crossing landowners' property.
How to object
Landowners looking to object to claims made will need to be able to demonstrate that the historic evidence produced by the claimant is inaccurate or unreliable. Alternatively, landowners can produce their own evidence showing that a route was not historically a right of way. There are deadlines for submitting objections and it is important that these are adhered to.
Whilst a deposit under Section 31(6) of the Highways Act 1980 is something we recommend for clients to prevent claims for new rights of way by the public using them continuously for at least 20 years, such a deposit cannot protect land from claims for historic routes.
For more information or to find out how our Rural Property & Business department can help you please contact 01234 352201 or email bedford@robinsonandhall.co.uk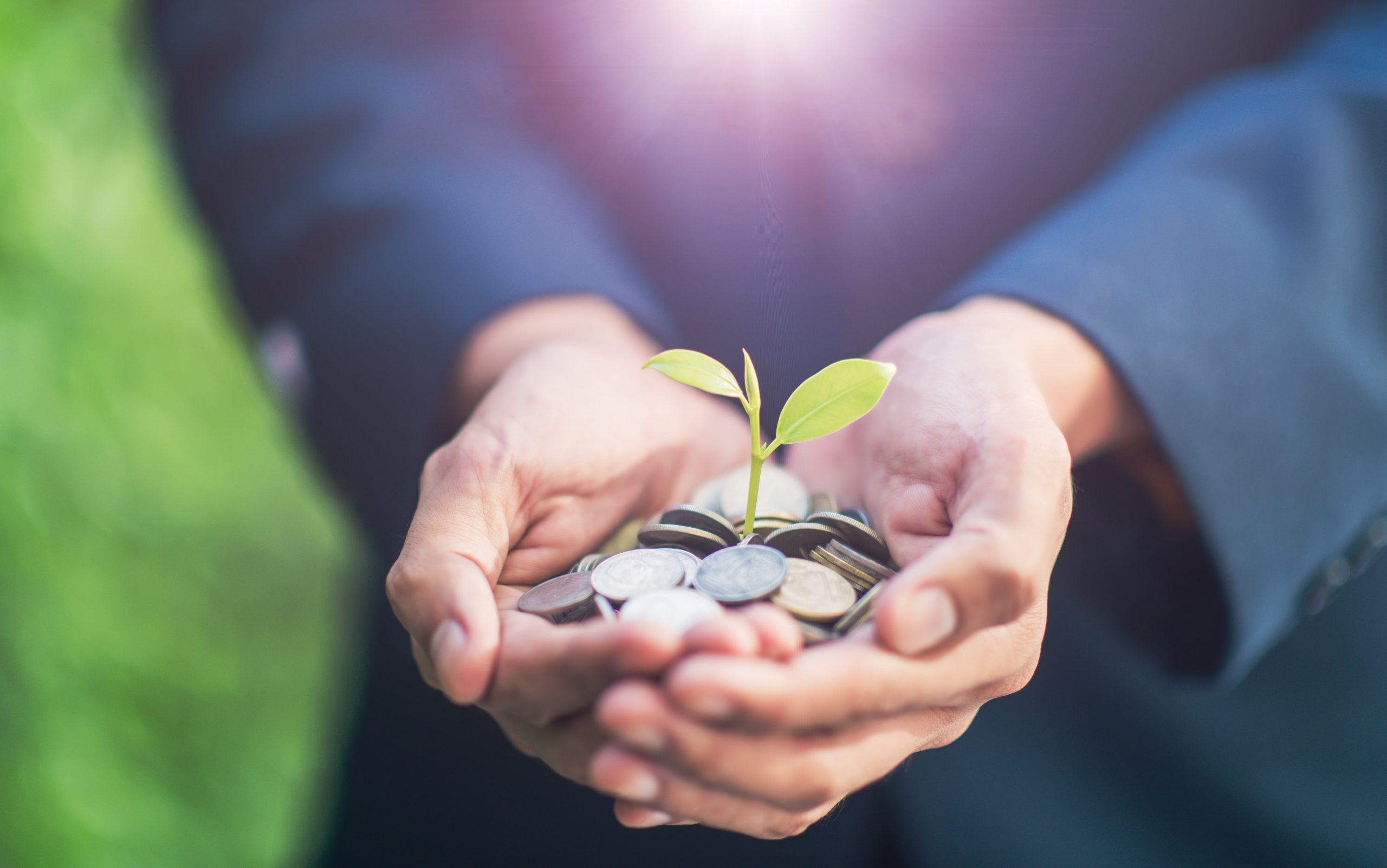 The Department for Environment Food & Rural Affairs (Defra) has recently opened expressions of interest for a trial of the Sustainable Farming Incentive (SFI). It is intended that the SFI will be open to all Basic Payment Scheme claimants next year as the first step in the move towards the new Environmental Land Management Scheme (ELMS). Defra wants to trial parts of the SFI this year with several hundred farmers from different parts of the country and with different types and sizes of farms.
SFI will pay farmers for sustainable management practices above the regulatory baseline. There will be a number of standards from which farmers can choose actions which are best suited to their particular farm.
In the first phase of the pilot, farmers will choose from eight standards to build up an agreement. The standards and payments available under the first phase of the trial are as follows:
| | |
| --- | --- |
| Standard | Initial base rates (first phase of pilot only) |
| Arable and horticultural land standard | from £28 up to £74 per hectare |
| Arable and horticultural soils standard | from £30 up to £59 per hectare |
| Improved grassland standard | from £27 up to £97 per hectare |
| Improved grassland soils standard | from £6 up to £8 per hectare |
| Low and no input grassland standard | from £22 up to £110 per hectare |
| Hedgerow standard | from £16 up to £24 per 100 metres |
| On farm woodland standard | £49 per hectare |
| Waterbody buffering standard | from £16 up to £34 per 100 metres |
There will also be a participation payment made to all participants.
Within each standard in the pilot there will be three levels with increasing requirements and payments as you go up the levels. For example, under the Arable and Horticultural Land Standard, the actions and payments under each level are as follows:
| | | |
| --- | --- | --- |
| Introductory level (£28 per hectare) | Intermediate level (£54 per hectare). All actions in the introductory level plus | Advanced level (£74 per hectare). All actions in the introductory and intermediate levels plus |
| Provide year-round resources for farmland birds and insects | Improve nutrient use efficiency and reduce loses to the environment by carrying out a nutrient budget | Provide nesting and shelter for wildlife by having areas of tall vegetation and scrub |
| Better meet your soil requirements by following a nutrient management plan | Increase habitat for farm and aquatic wildlife through rotational ditch management | Benefit from crop pest predators by locating their habitats next to cropped areas |
| Minimise emissions of ammonia through rapid incorporation of organic manures and slurry on ploughed land | Better target your nutrient application by carrying out soil mapping | Use efficient precision application equipment for fertilisers and organic manures |
To be eligible for the trial, farmers must be claiming BPS and the pilot cannot be on parcels already in an agri-environment scheme (Higher Level Stewardship or Countryside Stewardship). They must have management control of the land until late 2024 and the land cannot be part of a common. Payments will be made monthly and those in the trial will still receive their payment under the Basic Payment Scheme as usual.
To be considered for the pilot, farmers must make an expression of interest, either via the Rural Payments Agency's online system or a paper form. Those selected for the pilot will be informed in June 2021 and invited to submit an application. Applications will be processed during the summer with the first agreements going live in October.
If you would like to discuss the pilot further or make an expression of interest, please contact Andrew Jenkinson on 01280 818905 or email abrj@robinsonandhall.co.uk or Polly Sewell on 01234 362933 or email pkts@robinsonandhall.co.uk.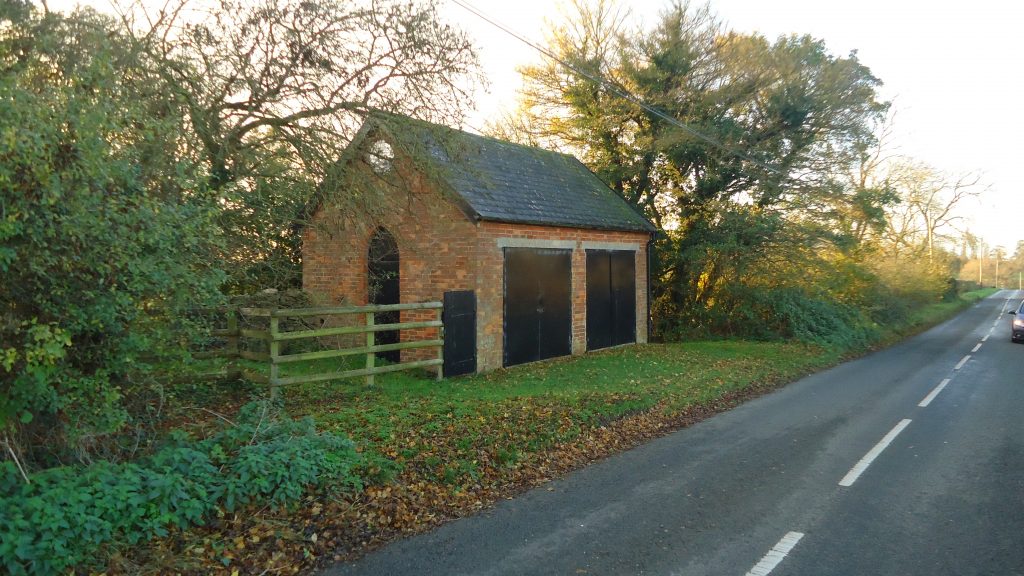 The Old Mission Hall, Middle Weald, Calverton, Milton Keynes
Guide price: £20,000
Sold price: £80,000
Despite the name, this property was in effect a brick shed, less than the size of a double garage, in 0.2 acres in a rural setting between two small hamlets near Stony Stratford. The late owner had bequeathed it to a charity and, keen to know the value of their asset, the charity had instructed a firm of surveyors to provide them with a formal 'Red Book' valuation. The valuer noted the setting was classified as 'open countryside' which ruled out changing it to a house and also, without close neighbours and alongside a road, it would be very difficult to keep it secure should anything of value be stored inside. His valuation figure was £25,000 and sensibly he recommended that were it to be sold, it would be best to sell by auction.
We saw it as an ideal auction lot, knowing the transparency of the process would instil confidence in buyers. Our advice was to step back slightly from the valuation figure and we offered the lot with a guide price of £20,000 and the reserve was set just higher at £22,000.
As expected, huge interest was generated and whilst we advised that our view echoes the surveyor's in that the building was in open countryside and therefore unlikely to become a house anytime soon. When asked if there was much interest our response was yes, which was borne out by the final sale figure.
Six weeks after we were formally instructed, we put the hammer down at four times the guide price and over three times the formal valuation figure. We sold, with contracts exchanged on the fall of the gavel, at £80,000!
For more information, or to find out if your land or property is suitable for auction, please contact 01234 362899.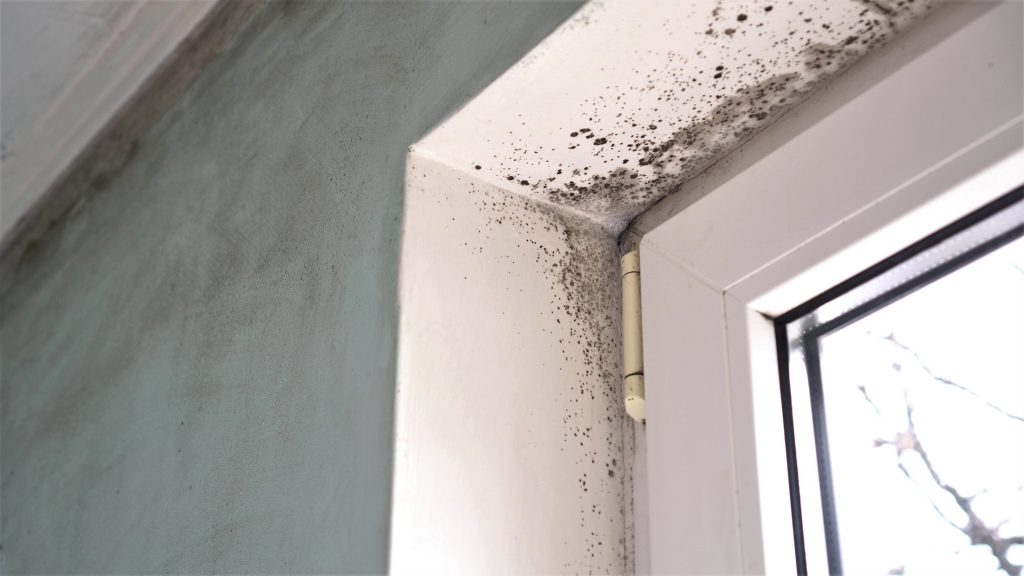 What is rising and penetrating damp?
Damp takes on a few different forms and can affect almost any type of property. Rising damp is when water from below a building rises through porous materials, such as bricks and mortar. When houses are built, they have a damp course laid within the walls near to the ground to prevent rising damp but it can fail over time, allowing rising damp to happen.
Penetrating damp is caused by issues such as leaky guttering, cracks in external walls and faulty roofing, all which allow water to seep through into a property.
Condensation
Condensation appears when excess moisture in the air comes into contact with a cold surface, so you'll likely have seen it on cold walls and windows. It can lead to mould growth and tends to be worse in winter. It can be caused by poor ventilation, poor insulation or faulty heating and ventilation systems in the property.
What causes mould?
All of the above issues can cause mould to grow. Damp that is left untreated or if the type of damp isn't properly diagnosed can lead to mould in a property. Mould is a fungus that can affect people's health and can appear in a variety of colours and textures, depending on the type of and extremity of the damp causing it. It could be green, fuzzy, black or even blue.
What responsibilities does a landlord have?
Because there are different causes of damp and mould, tenants and landlords can have difficulty deciding who is responsible for fixing the problem. The repairing obligations will be set out under the relevant Tenancy Act (Landlord and Tenant Act 1985 or where applicable the Agricultural Holdings Act 1986) which have slightly different responsibilities. However; Generally defects and repairs of the structure and exterior of the dwelling-house will be the landlords' responsibility.
When damp is caused by condensation, it is usually because the property needs to be properly ventilated and heated. If this isn't due to faulty heating systems or windows, the tenant needs to make some changes to help alleviate the problem. For example, cooking, hanging washing inside or taking a hot shower all create high amounts of moisture and can cause a lot of condensation.
Landlords should also be aware that treating damp is a mandatory repair under the Housing Health and Safety Rating System (HHSRS).
Prevention
To beat condensation, the three main steps are:
• Improve ventilation;
• Consider your heating and insulation; and
• Clear any condensation that does form.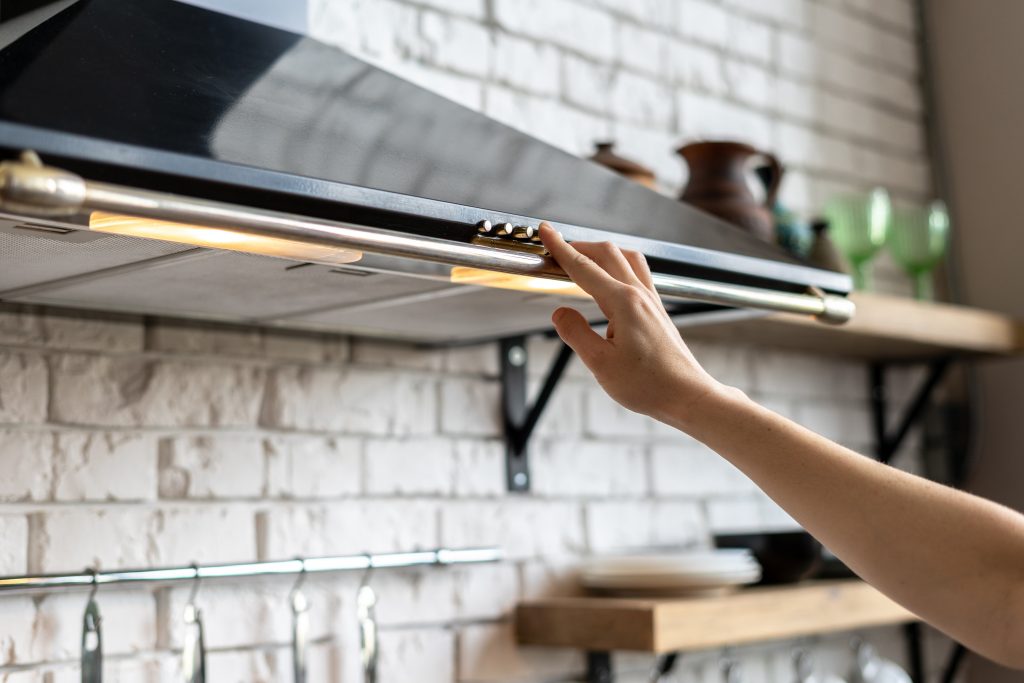 A landlord should also make sure that that the roof, guttering and drains are all kept in good working order, particularly after heavy rain, storms or snow.
Some other tips include:
• Wipe down windows and sills every morning;
• Deal with steam from cooking by using an extractor fan and always cover pans and pots when cooking;
• Get rid of bathroom moisture: keep the door of the bathroom closed and open a window when showering;
• Open a window for at least 15 minutes each morning;
• Keep a property evenly warm, especially during the colder months; and
• Don't hang clothes to dry indoors.
For more information or to speak to our Residential Lettings team to find out how we can help you, please call 01234 351000.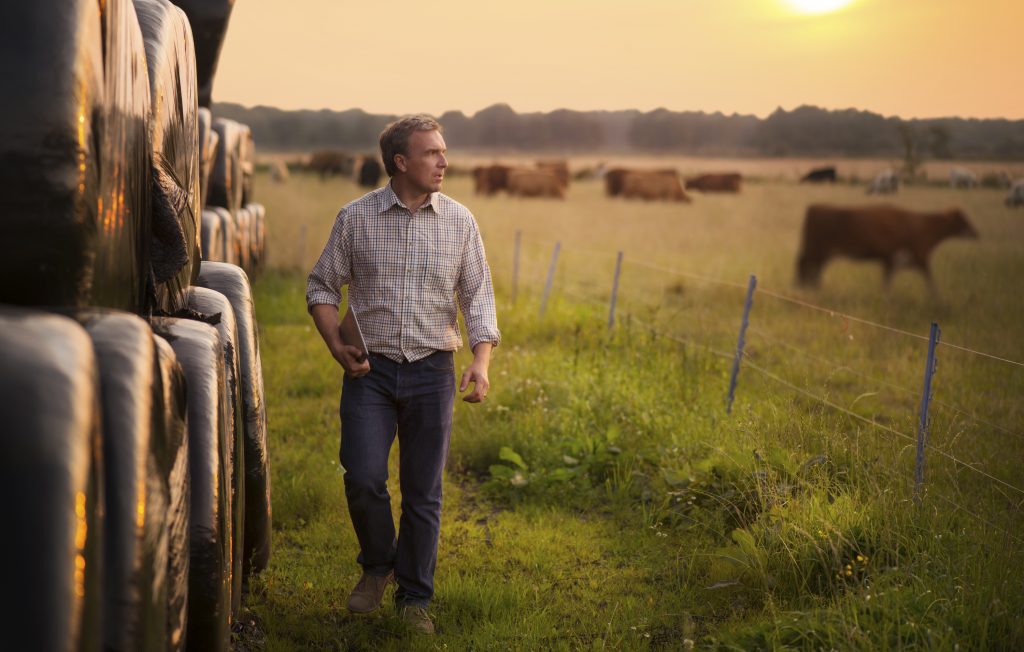 The Countryside Stewardship Capital Grants Scheme opened on 9th February 2021 and combines the Water Quality grant with the Hedgerows and Boundaries grants with a much wider range of options.
It is a two year grant directed towards capital works in three categories, these being boundaries, trees and orchards; water quality and air quality. The primary aim of the grant is to deliver environmental benefits across these three areas and allows those not in Countryside Stewardship Mid Tier or under a wildlife offer to access capital grants. In addition, if you are in Countryside Stewardship but you did not include all your fields and farm buildings, you may still be eligible.
There are 67 capital items available in the scheme including sheep fencing next to environmental features, and the total amount of funding has been increased from £10,000 to £60,000, although there is a limit of £20,000 per category.
Some items will need approval from a Catchment Sensitive Farming Officer (CSFO) before an application can be submitted which need to be applied for by the 19th March. These items are as follows:
| | |
| --- | --- |
| Code | Item |
| RP4 | Livestock and machinery hardcore tracks |
| RP13 | Yard – underground drainage pipework |
| RP14 | Yard inspection pit |
| RP15 | Concrete yard renewal |
| RP17 | Storage tanks underground |
| RP18 | Above ground tanks |
| RP19 | First flush rainwater diverters and downpipe filters |
| RP20 | Relocation of sheep dips and pens |
| RP21 | Relocation of sheep pens only |
| RP22 | Sheep dip drainage aprons and sumps |
| RP23 | Installation of livestock drinking troughs (in draining pens for freshly dipped sheep) |
| RP24 | Lined biobed plus pesticide loading and washdown area |
| RP25 | Lined biobed with existing washdown area |
| RP27 | Sprayer or applicator load and washdown area |
| RP28 | Roofing (sprayer washdown area, manure storage area, livestock gathering area, slurry stores, silage stores) |
| RP29 | Self-supporting covers for slurry and anaerobic digestate stores |
| RP30 | Floating covers for slurry and anaerobic digestate stores |
| AQ1 | Automatic slurry scraper |
| AQ2 | Low ammonia emission flooring for livestock buildings |
| TE4 | Supply and plant a tree |
| TE5 | Supplement for use of individual tree-shelters |
Applications for the Capital Grants Scheme must be submitted by midnight on 30th April 2021 and can be submitted in conjunction with a Mid Tier Wildlife Offer, or as a standalone application.
For more information or to find out how our Rural Property & Business department can help you please contact Katie Cross, Apprentice Rural Surveyor on 01234 362935 or email krc@robinsonandhall.co.uk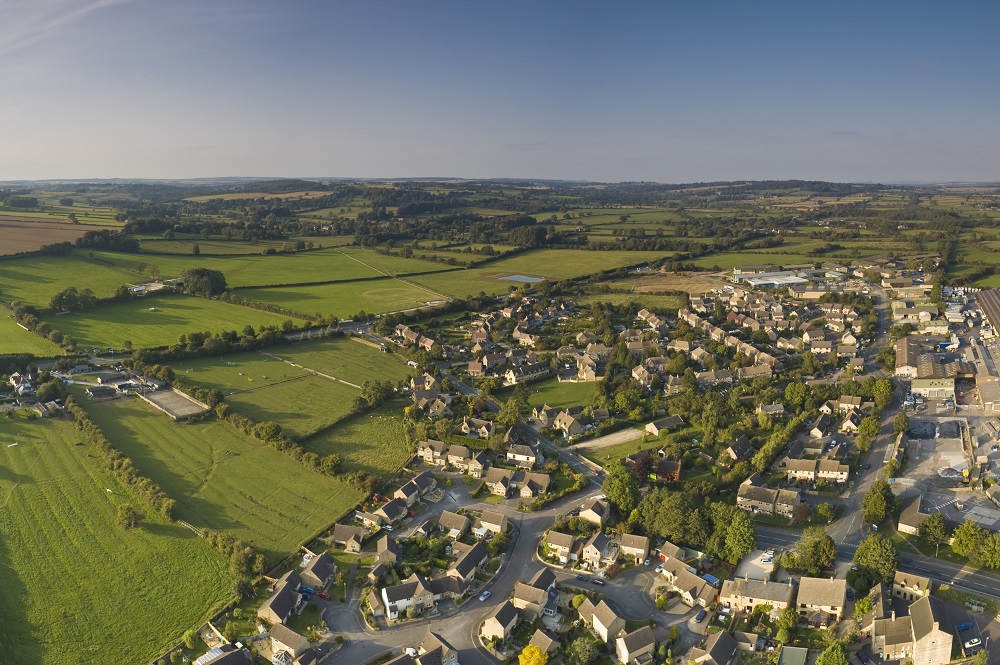 In March 2020 as part of the Budget, the Government committed to the preparation of a Spatial Framework for the Oxford to Cambridge Arc to guide the direction of development in this recognised growth corridor. The proposed framework looks to focus on strategic opportunities for growth, improved connectivity including the East West Rail project and bettering the environment by working across local administrative boundaries and supporting more sustainable growth at a local level.
A Policy Paper was published on 18th February 2021 by the Ministry of Housing, Communities & Local Government called 'Planning for sustainable growth in the Oxford to Cambridge Arc: an introduction to the spatial framework' and this sets out the Government's approach and what it will mean for growth, spatial planning and infrastructure within the Arc.
In addition, the Paper sets out how the Government will work with communities to develop the Spatial Framework and provides an indicative timeline on how it will be developed, starting with the developing of a vision for the future of the Arc through a consultation in summer 2021.
Options shall then be formed on how these visions will be developed into policy with a consultation on these held in spring 2022. Following this, a consultation is anticipated in autumn 2022.
Once the Spatial Framework is adopted in late 2022 / early 2023, it will have the status of National Policy and be a material consideration for proposals across the five counties (Oxfordshire, Buckinghamshire, Northamptonshire, Bedfordshire and Cambridgeshire) within the Arc.
Growth on this scale is likely to have far reaching consequences for many property owners in the area and we will continue to monitor the progress of the proposals and provide further updates as more details emerge.
For more information or to find out how our Planning & Development team can help you, please call Andrew, Abel or Shannon.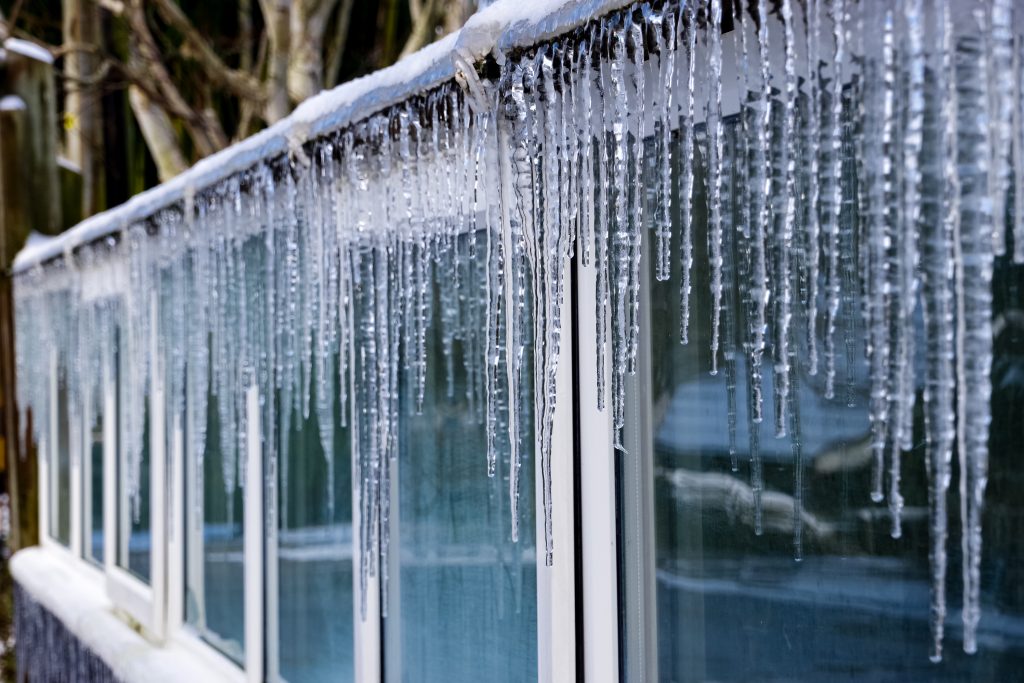 We all hope the recent wintry weather is behind us and we can look forward to spring. However, with all the recent inclement weather, it is critical we ensure our buildings have survived and are maintained in good condition for the rest of the year.
It is not just snow that causes issues; it's also freezing temperatures which can be equally damaging. Even after the wintry weather has passed, many issues can have damaging long-term effects to properties, therefore it's important to remain vigilant. It's even more important the older your property is, as historic properties are more susceptible to ongoing repairs and maintenance.
Issues to look out for: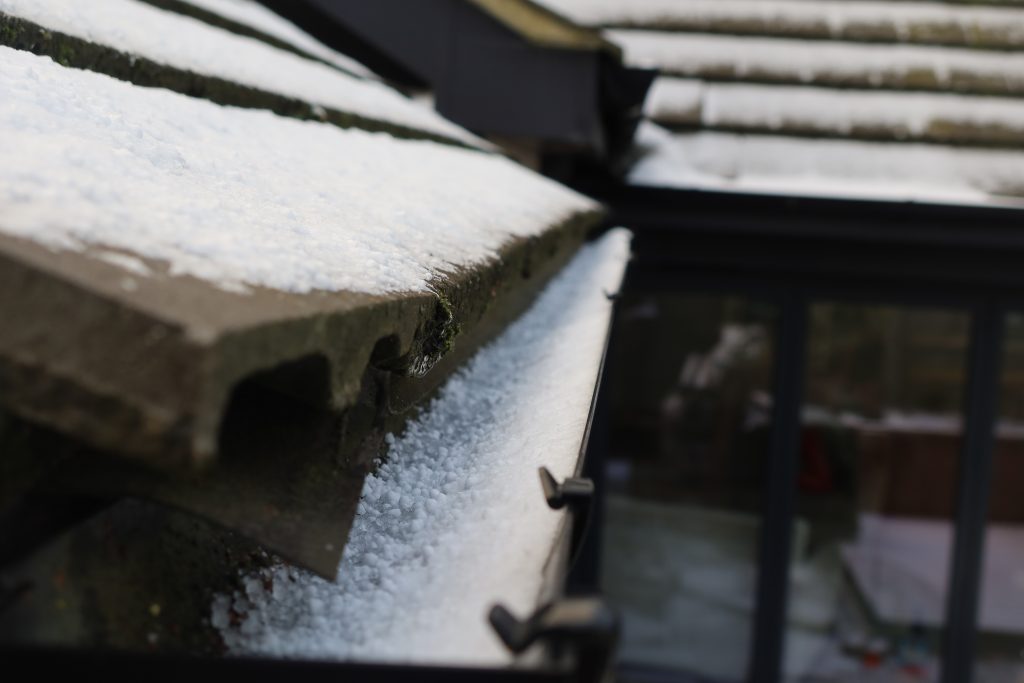 Substantial snow drifts can accumulate in valleys, behind parapets and against neighbouring higher structures. If this freezes, this can cause external tiles and cement flashings to crumble, delaminate and ultimately fail. Watch out for slipped roof tiles or fallen debris from roofs which provide an early indication of worrying issues.
Drifting snow can lead to water penetrating different areas of the roof so check timbers in roof voids, especially around chimneys and valley gutters, to check they are not wet. This will avoid more serious problems in the future.
Accumulating snow can also lead to unequal stresses on roofs, therefore check that roofs have not sagged or at risk of failure. Properties with no roof felt are also at increased risk as water can penetrate through to structural timbers.
Poor maintenance of gutters and drainage systems can result in them becoming blocked or frozen, and melting snow and rain not being able to drain away from the roof.
The additional weight of frozen water can lead to gutters falling away from roofs, possibly causing additional damage.
External heating pipework which is not properly insulated, i.e. boiler condensate overflows, can lead to boiler failure. Check all your heating and services pipes are correctly insulated.
Ponding ground water can freeze and cause damage to flat roofs as well as driveways and other external surfaces.
Prolonged wintry weather is quite unusual in this locality and our properties are not always capable of dealing with these extremities. Ironically, properties with better insulated roofs may be at a higher risk as properties with poor insulation tend to thaw snow and ice more quickly.
Many of the above issues can be hidden and difficult to see so getting professional advice is critical. If maintenance has been neglected, any prolonged snow or freezing temperatures can lead to significant structural issues. Checking key areas, such as roofs, will help to ensure your properties are well maintained for the remainder of the year.
To check your property is sound and weathertight or to coordinate a regular maintenance plan then please call Robert Franklin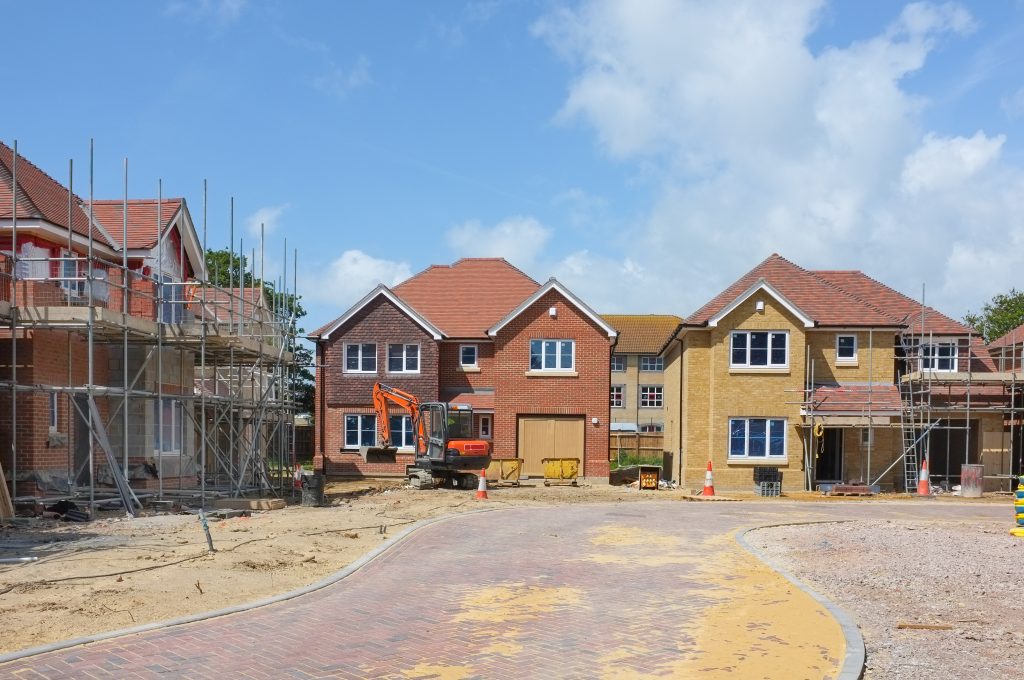 The last twelve months has seen a turbulent time for the construction industry (as with most sectors) with the effects of COVID 19 being felt, causing staffing interruptions and material availability issues.
It was well publicised that the national housebuilders took the decision to shut construction sites in the first lockdown of 2020 and many suppliers and smaller contractors followed their lead. The supply chain has taken some time to recover.
The industry gradually restarted but some interruption is still happening with intermittent staffing issues due to self-isolation and home-schooling. Material availability has become easier but longer lead times on some materials is occurring, which has been compounded by uncertainty and more bureaucracy being experienced in the short-term resulting from Brexit.
What has happened at Robinson & Hall?
At Robinson & Hall we have continued to assist clients with their projects, fed a steady flow to the local planning authorities, prepared working drawings and sent work for tender.
What can we offer?
We can offer a one-stop shop for project design, planning applications and advice, construction drawings, specification and tendering of construction works, project management and contract administration.
We currently have in excess of three million pounds of construction work which we are project managing on site. This work has not been immune to the construction industry delays but with careful planning, the works have been able to move forward to minimise delays and additional costs.
What to do if you have a potential project?
If you have a potential project, then please be aware that under the current COVID 19 and early Brexit transition conditions, some delays are being experienced so planning for this at an early stage is advised. We will be happy to discuss and help you to plan for your project.
For more information or to find out how we can help you, please contact David Sawford.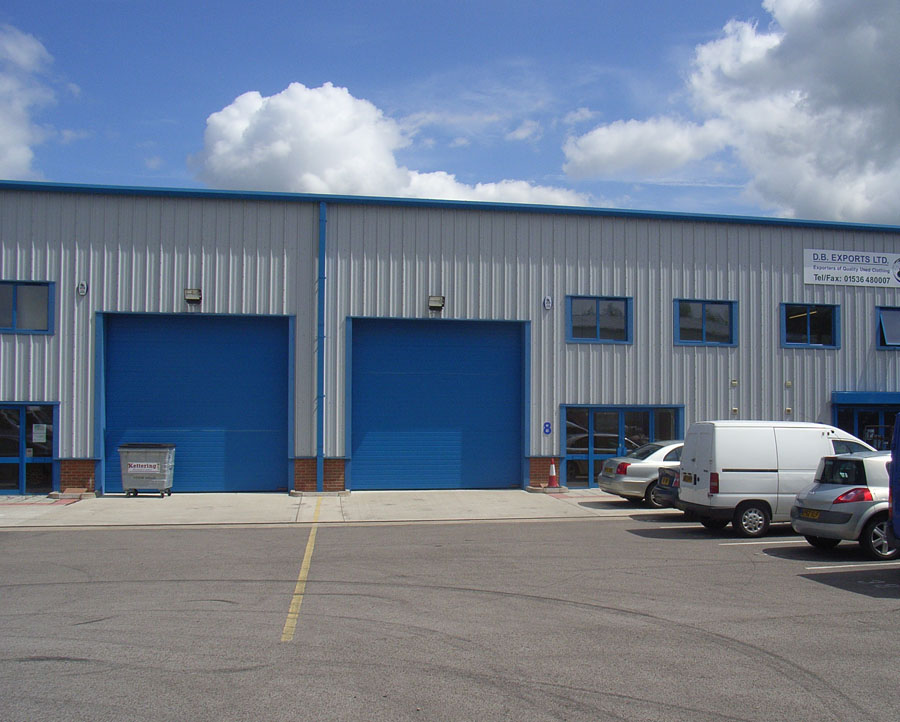 2020 was a year of uncertainty which impacted on business growth, strategy and vision for the future for many but this certainly was not felt or seen in the commercial property market.
2020 commercial market
2020 forced a number of companies to adapt and change their business model and their way of working.
Which area excelled?
One of the areas of accelerated growth has been in the E-commerce market, particularly in retailing. It is no surprise that due to COVID, this area of business is more important than ever as a huge amount of people now rely upon online shopping. This resulted in a significant uplift in demand for warehouse property, where the market was already robust prior to the pandemic.
What were enquiry levels like?
There was no period throughout the whole of last year where we saw a decline in enquiries for industrial or warehouse properties.
What are tenants looking for?
Enquiries were particularly strong for units located in rural areas away from built up urban environments. Potential tenants are drawn to units located on existing farms because they like the accessibility, good parking ratio, range of unit sizes, on-site security, and flexibility, that can usually be offered, allied to location.
What is key?
Unit size is key. The majority of tenants are looking for smaller units up to 3,000 sq ft.
Established urban industrial and warehouse units tend to be larger and, in addition to higher base rents and business rates, they can also attract service charge contributions.
Robinson & Hall commercial lettings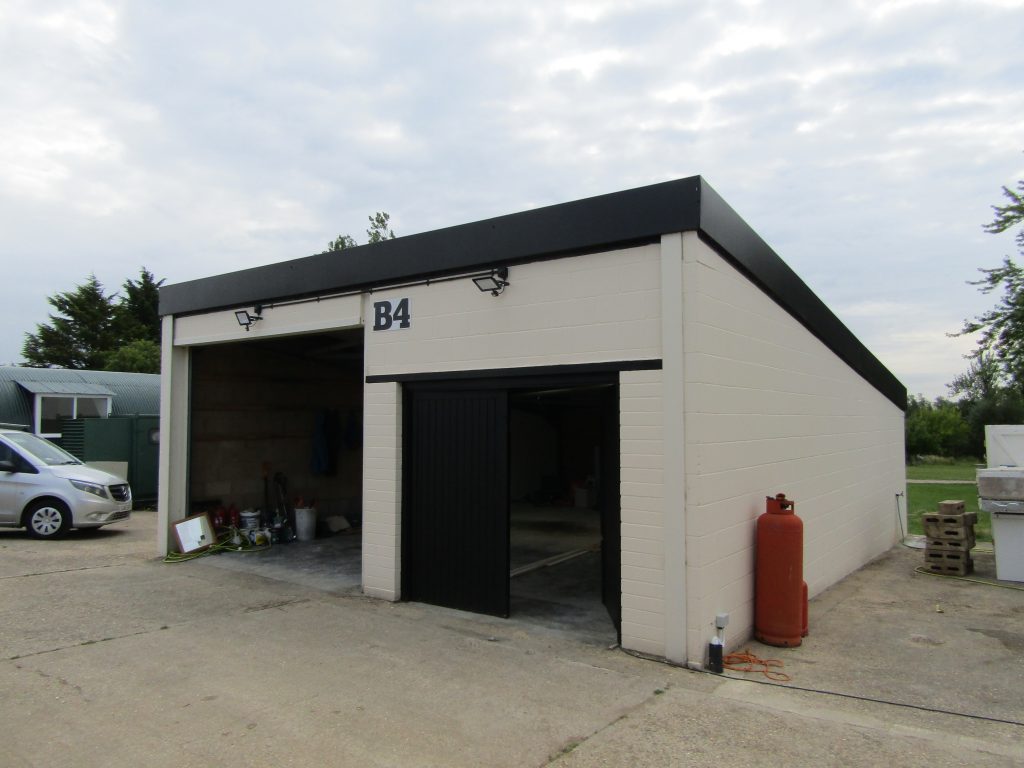 During 2020, Robinson & Hall's commercial department let a range of industrial and warehouse units across Buckinghamshire, Bedfordshire, Cambridgeshire and Hertfordshire.
In particular, we let two developments of newly converted farm buildings for commercial purposes. These were both in the close vicinity of Milton Keynes and Cambridge and were highly popular, letting very quickly with a good range of enquiries to select from. The units were of a range of sizes up to 3,000 sq ft and the demand outweighed the supply at both locations.
2021…
Moving into 2021, we have seen the demand and number of enquiries continue to grow.
Please contact the commercial property team to organise a no obligation, free market appraisal on 01234 351000 or email tms@robinsonandhall.co.uk