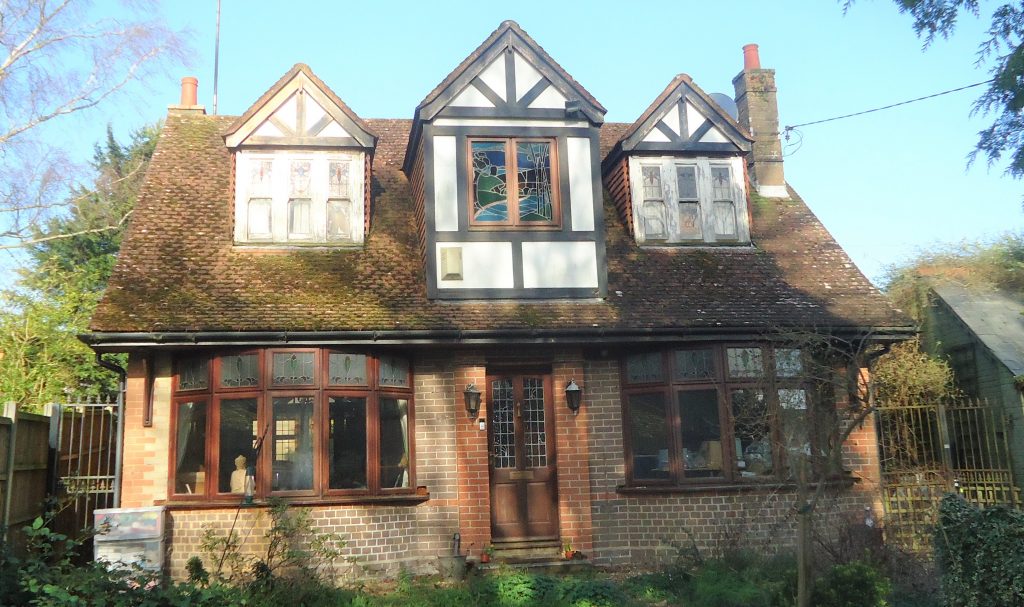 The Gables, Little Green Lane, Caddington, Luton, Bedfordshire, LU1 4EW
This detached chalet house had extensive cracks throughout and an ongoing subsidence claim. It was originally due to enter our April 2020 auction but due to the pandemic, we offered the property in May instead at £320,000. This guide price was slightly above our recommended level as generally a lower guide price will encourage more interest in the property. Only eight people viewed and the feedback was negative, so we withdrew the property to allow the seller to agree a settlement figure with his insurers. The best offer post withdrawal was £275,000.
Once the seller had agreed a settlement with his insurers at the end of 2020 and been paid, we offered the property in our February 2021 auction, without the benefit of any continuation of insurance. This time it was offered at our recommended guide price of £250,000 and the reaction was totally different. A full viewing schedule saw 32 viewers, a number of pre-auction offers were rejected and the property sold in the auction for £370,000.
For more information, or to find out if your land or property is suitable for auction, please contact 01234 362899 or email robinsonandhall@auctionhouse.co.uk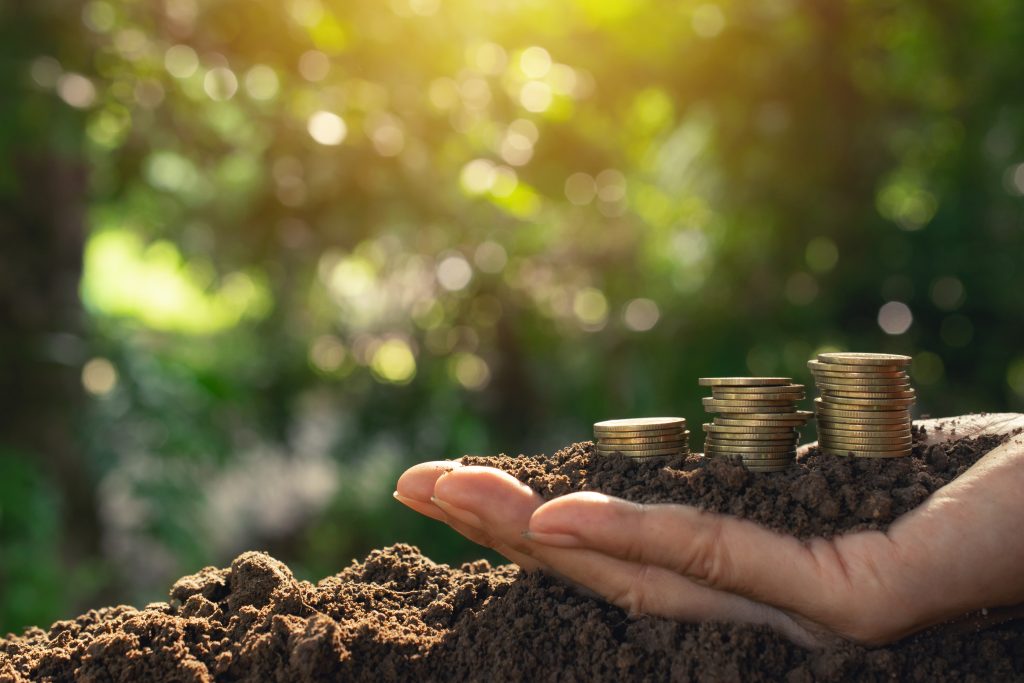 The Department for Environment, Food & Rural Affairs (DEFRA) has now published its consultation on the proposed changes to the Basic Payment Scheme (BPS) and future funding for farmers. This includes its proposals for a lump sum exit scheme and the approach to delinked payments in England post-2023. It includes details of potential eligibility criteria, how the lump sum is calculated and the reference period to be used for determining both the lump sum payment and the value of delinked payments. The main points of the consultation are summarised below:
Lump Sum Exit Scheme
DEFRA plans to offer farmers in England who want to exit the agricultural industry the opportunity to do so by offering a lump sum payment. It is proposed that this lump sum will be offered in 2022 only and will create early opportunities for new entrants to access the industry.
If a farmer chooses to take the lump sum payment, all English BPS entitlements held by them will be cancelled, with no option for taking a partial lump sum. To be eligible for the lump sum scheme, a farmer would have to give up their land in England either by gift, sale or letting for a term of at least 5 years. To prevent recent entrants from applying for the lump sum payment, eligible applicants must have first claimed direct payments in 2015 or earlier. Additionally, free entitlements for young and new farmers will cease.
It is proposed that the lump sum payment will be calculated using an average of the values of BPS payments made to a farmer during 2018, 2019 and 2020. The lump sum payment will be calculated at 2.35 times the reference amount, with a proposed payment cap of £100,000.
DEFRA is aiming to provide the key rules and guidance for the lump sum payment by the end of October 2021 in advance of the introduction of the scheme in 2022. It is anticipated that the application period for the lump sum exit scheme will be in the first half of 2022.
Delinked Payments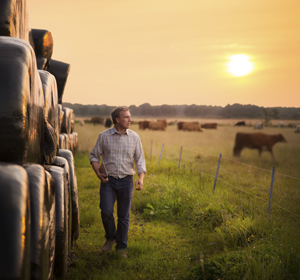 DEFRA intends to introduce delinked payments in 2024. This means that recipients of BPS will no longer need to farm the land to receive the payment. The eligibility for delinked payments will, similarly to the lump sum payment scheme, be based on a reference period. In order to receive the delinked payments, it will be necessary for the recipient to still be farming at the end of the reference period and in 2023 if the reference period is earlier than this. New entrants who enter farming after the reference period will not be eligible for delinked payments but will be able to apply for payments through any newly available schemes, such as the Environmental Land Management Scheme (ELMS).
The value of the delinked payments between 2024 to 2027 will be calculated based on the BPS payments made to the farmer in a reference period, by using a 'reference amount' for each applicant. DEFRA is currently proposing some potential dates to use for the reference period, the first being 2018, 2019 and 2020 as per the lump sum payment scheme. The second option is to use the average of the 2018 to 2022 payments and the third is just the 2022 payment. The reference period used to calculate the delinked payments will be confirmed following the consultation. Additionally, DEFRA will inform farmers of their reference amount prior to making the delinked payments in 2024. This has an immediate impact on those who are looking to rent or buy land as the reference period chosen will effect your level of payments between 2024 and 2027.
The consultation period commenced on 19th May 2021 and will end at midnight on 11th August 2021. Anyone wishing to respond to the consultation can do so via the following link: https://consult.defra.gov.uk/agricultural-policy/lump-sum-and-delinked-payments-england. Alternatively, responses can be made by email to DirectPaymentsConsultation@defra.gov.uk or by post: Direct Payments Consultation, Consultation Coordinator, Defra, 2nd Floor, Foss House, Kings Pool, 1-2 Peasholme Green, York YO1 7PX.
For further information please contact our Rural Property & Business team on 01234 352201.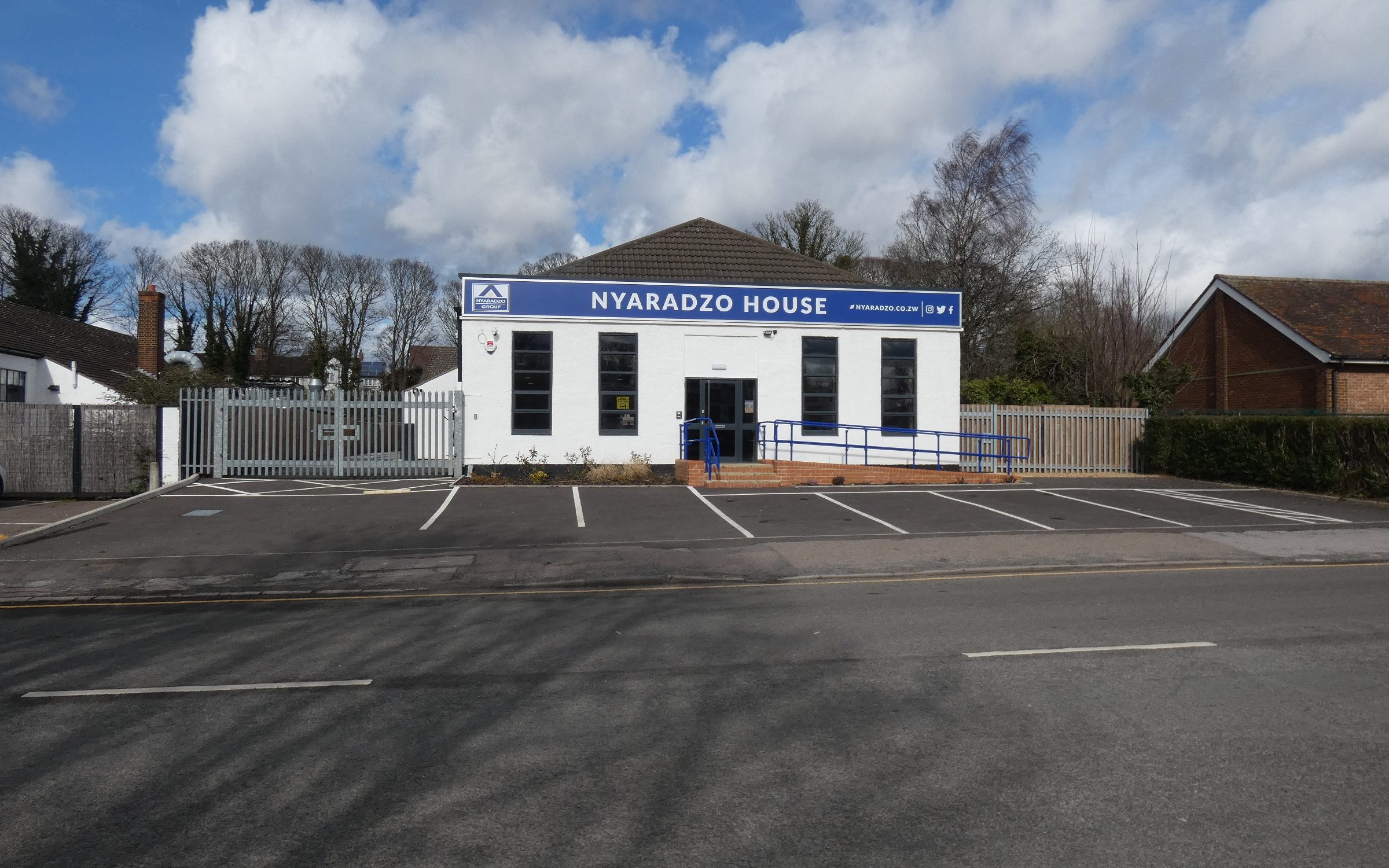 In a very unusual project, Robinson & Hall was appointed to act for a client who identified a property in Letchworth suitable for their funeral business.
The initial enquiry was from the client's solicitors who required an experienced RICS qualified building surveyor to advise upon the condition of the property and feasibility for conversion. Before the purchase of the property, our experienced building surveyor carried out a detailed building survey and although the property was generally sound, this identified a number of significant essential repairs, including leaks through roof lights and aspects of historic poor quality refurbishment work.
On the basis of the report findings, the client was able to negotiate a £75,000 reduction in the purchase price in lieu of the necessary repair work.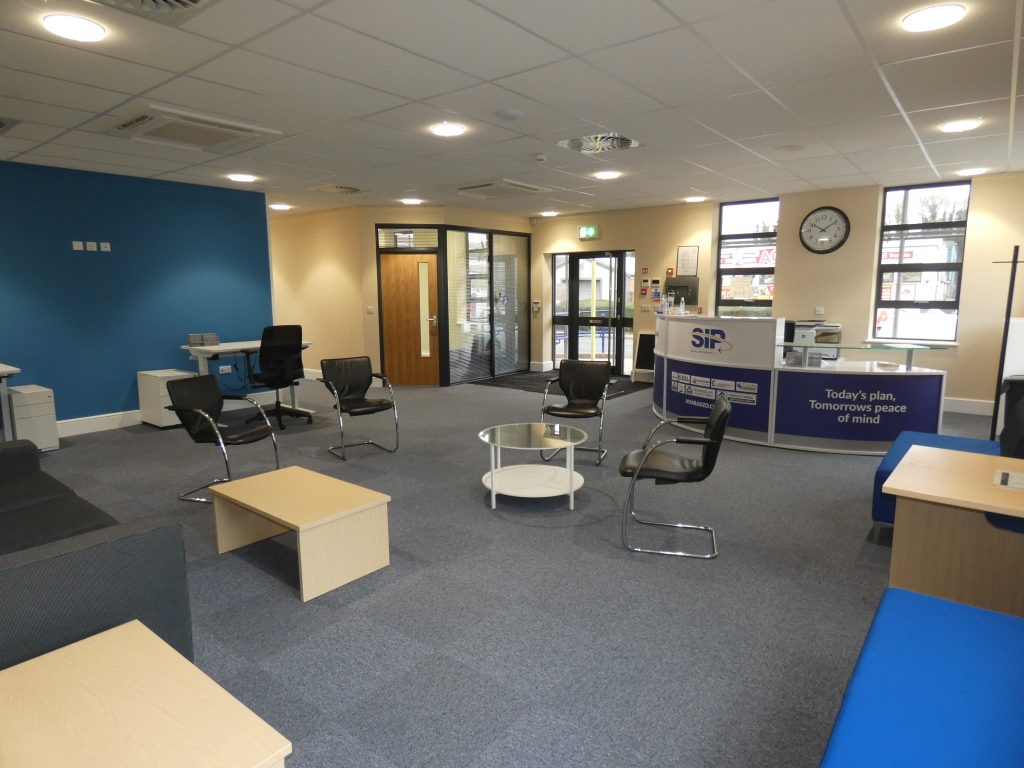 Alongside the purchase process, the client instructed Robinson & Hall to prepare a design and obtain planning permission for change of use from car showroom to funeral parlour. Our building surveyors measured the building and prepared plans, whilst our Planning department submitted a planning application for this special use under a Sui Generis planning class. North Hertfordshire District Council granted permission, much to the delight of our client, who has praised Robinson & Hall's team for their dedication and perseverance in securing the change of use.
Under the direction of Senior Building Surveyor, Stuart Brown, the Architecture & Building Surveying department prepared a detailed design and specification, including works to rectify defects identified in the original building survey. The project was tendered to several local building contractors and one was appointed under a Joint Contracts Tribunal (JCT) Contract to carry out the building works.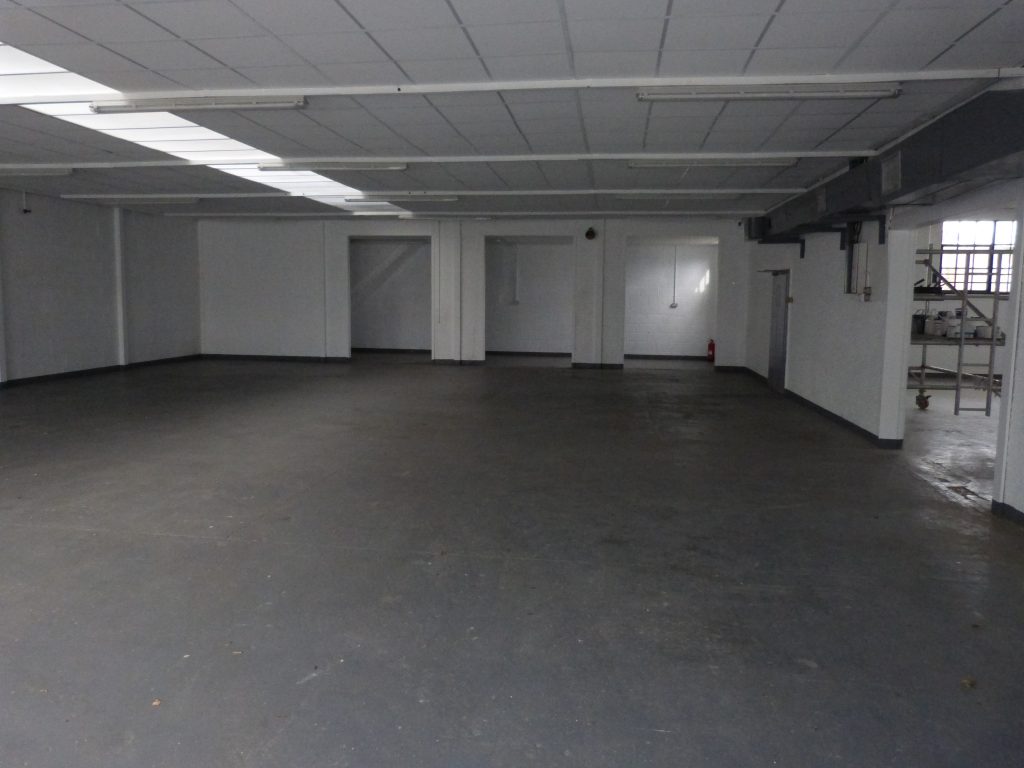 Refurbishment commenced in July 2019 but due to delays through Covid 19 restrictions was not completed until June 2020. The final cost of the building work was in excess of £600,000. We assisted our clients with contract administration and project management services through the build period.
Our client is now utilising the building with frequent on-site funerals and providing bespoke services to assist those arranging for burial in Africa.
Stuart comments "It was a very unique project and one which you do not get an instruction for every day. We were pleased to assist our clients in converting the building and adapting to meet their objectives. There were plenty of issues to overcome including navigating through the Covid pandemic. However, with careful planning, we managed to bring the project within the agreed timescales. Our client was very pleased with the completed works and the combined services Robinson & Hall provided."
For more information or to find out how Robinson & Hall can help you please contact Stuart Brown, Chartered Building Surveyor on 01234 362923 or email spb@robinsonandhall.co.uk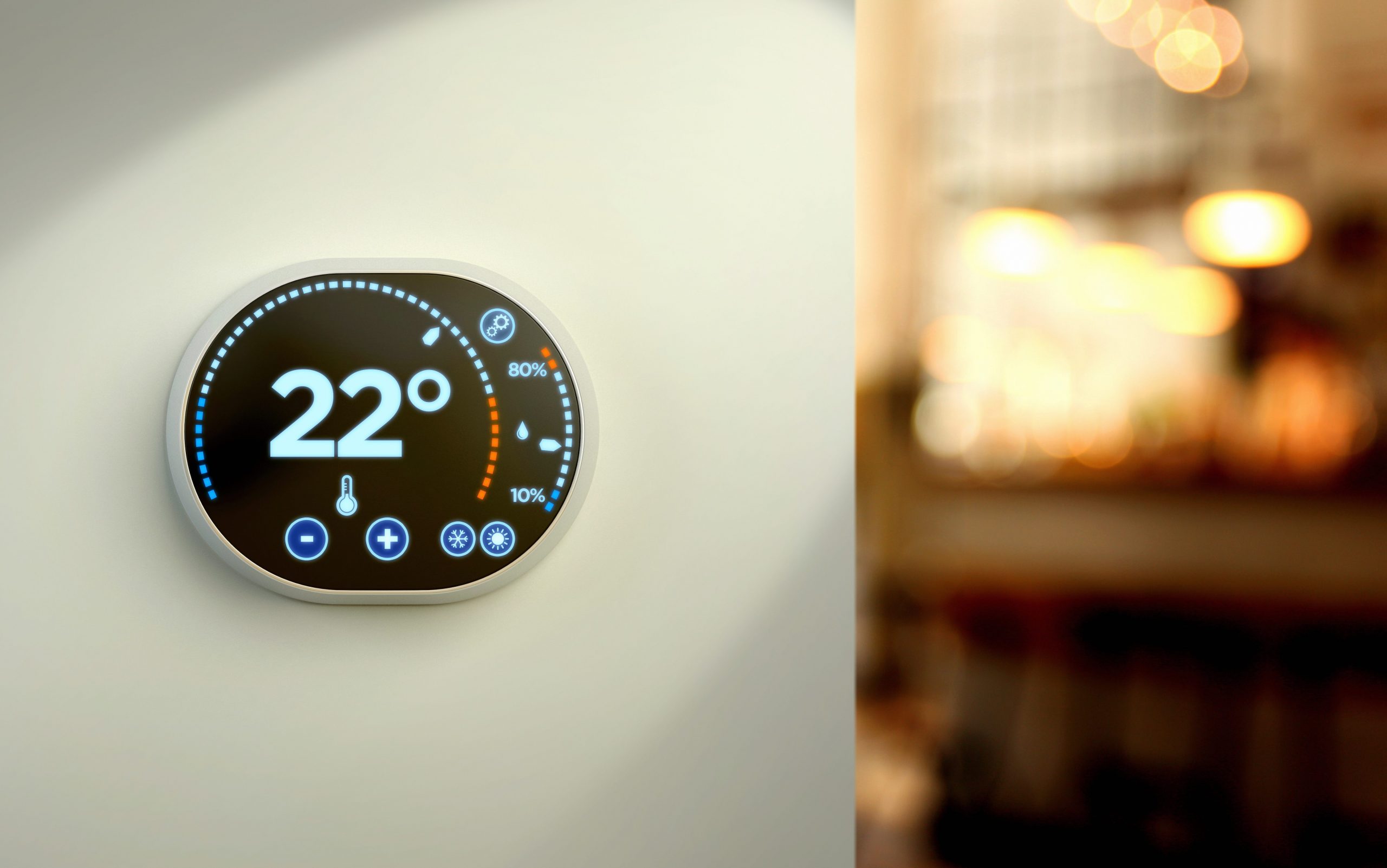 The Government has announced to cut carbon emissions by 78% by 2035. With under 14 years to go, it is an ambitious goal which the Climate Change Committee says will require big changes.
This is a significant announcement and will have widespread implications for all building owners and the construction industry. It will also have huge ramifications for the whole property sector and how building projects (however large or small) are carried out over the next few years.
This will bring many legislation issues to the forefront and I summarise a few of the recent stories you may have read over the past few months:
By 2025 all new homes will be banned from installing gas and oil boilers and will instead be heated by low-carbon alternatives.
Fossil fuel boilers will be phased out over the next 15 years. By the mid-2030s all new boilers will need to be low carbon. Given that current boilers are estimated to last 12-15 years, any new gas boiler fitted now is almost certain to be your last.
Technologies such as hydrogen boilers, electric heat pumps and district heating schemes will become the new normal. These all bring new challenges on how they will be integrated into our homes and places of work.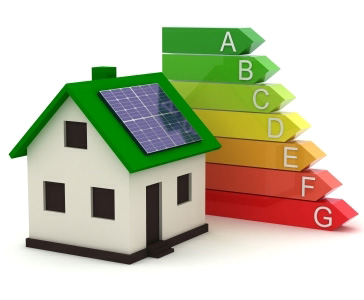 If you are thinking of installing renewable heating in your home, you have less than a year to benefit from the current domestic Renewable Heat Incentive (RHI). The Government backed grant scheme which pays you for heating your home with a non-fossil fuel source is due to expire for new applications on 31st March 2022.
The Government has set a target for all homes being marketed to have an Energy Performance Certificate (EPC) C rating by 2028. Given current estimates, this is likely to mean around two-thirds of existing homes will require retrofitting potentially with a change of heating system as well as upgrading insulation. Non-compliance may make it extremely difficult to secure a mortgage for properties.
All non-domestic rented buildings need to meet an EPC B rating by 2030 (currently the requirement is EPC E rating). The Government is currently consulting on how best to implement this and to improve the compliance and enforcement process for EPCs. It is estimated the change will affect one million properties.
Since 1st April 2020, landlords can no longer let or continue to let domestic properties covered by the Minimum Energy Efficiency Standard (MEES) Regulations if they have an Energy Performance Certificate (EPC) rating below E, unless they have a valid exemption in place.
The Future
The residential sector is one of the biggest emitters of carbon. According to a recent reports, almost 25% of the nation's entire energy consumption is used to heat our homes. Therefore, retrofitting domestic properties and upgrading standards for new builds is recognised as a cost-effective route to achieving UK decarbonisation targets. This is in addition to all the health and social benefits derived from such a programme.
If we are to meet net zero by 2050 then the construction industry will have an important part to play. Many existing owners may not share the enthusiasm of the Government when retrofitting requirements come to be addressed, however they may not have much choice if they wish to rent or develop their properties.
In the past, the Government has tried to incentivise owners with grants such as the Feed in Tariff, the Renewable Heat Incentive and, more recently, the infamous debacle of the Green Homes Grant. There has been lots of speculation on how the Government is going to meet these targets and we wait to see what changes it is likely to make through further incentives or enforced regulation.
What this all points to is that all new building works and construction projects will soon need to comply with more stringent fabric and energy efficient heating measures. More than ever it is critical you obtain the correct advice to ensure your development not only complies with current legislation but will also comply with the impending legislation in years to come.
For more information or to find out how we can help, please contact Robert Franklin, Head of Architecture & Building Surveying on 01234 362917 or email rjf@robinsonandhall.co.uk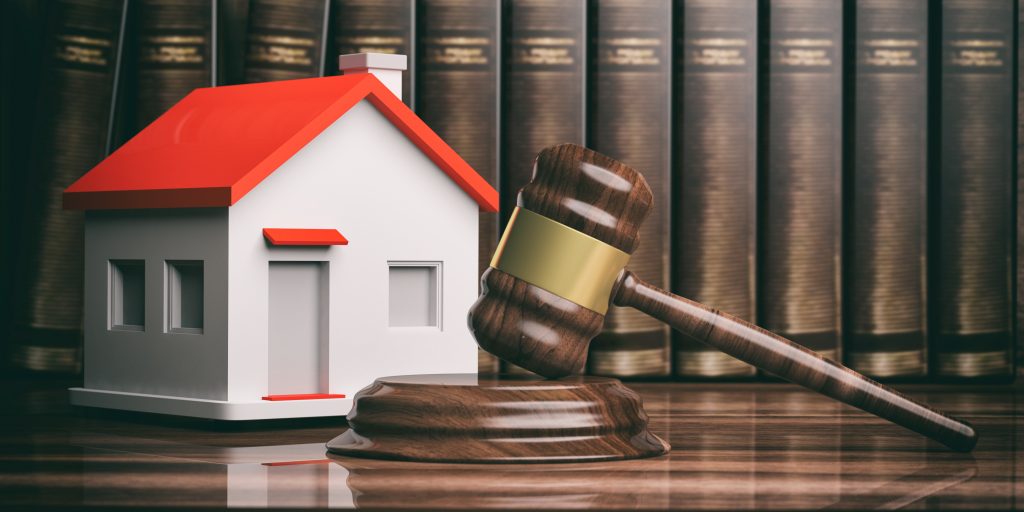 Our February and April auctions have seen 38 lots offered and 36 sold, an impressive 95%. Our success is shared with fellow franchises – Auction House UK has announced that the first three months of 2021 have been the best ever in the 14-year history of the group.
Charles Lovell, Head of Auction House Robinson & Hall, said: "These are the sorts of figures which will really make our competitors sit up and take notice! Auction House has turned into the F1 of property auctioneers – and the truth is, there's plenty of mileage left in the tank!"
"This would be a superb set of figures in conventional times but after having to deal with a global pandemic for the past twelve months, they are nothing less than exceptional."
"A year ago, who would have thought that a business which used to rely on holding room auctions could continue to flourish through three national lockdowns and a ban on people gathering together? It's incredible to see how our teams have not only adapted to the new way of working, they have positively embraced it, with online auctions instantly gathering momentum and our livestream sales attracting record numbers of registered bidders. Our April auction attracted nearly 500 visitors."
Our full April results are shown below: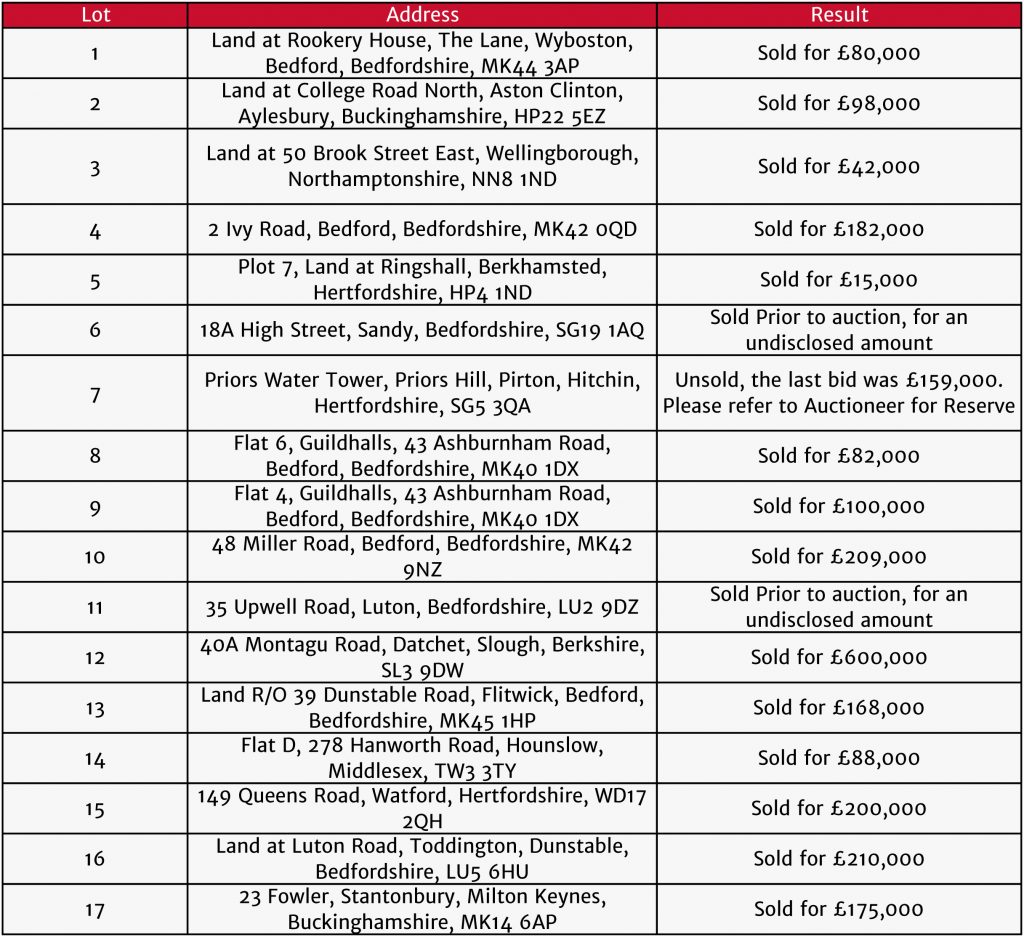 For more information, or to find out if your land or property is suitable for auction, please contact 01234 362899 or email robinsonandhall@auctionhouse.co.uk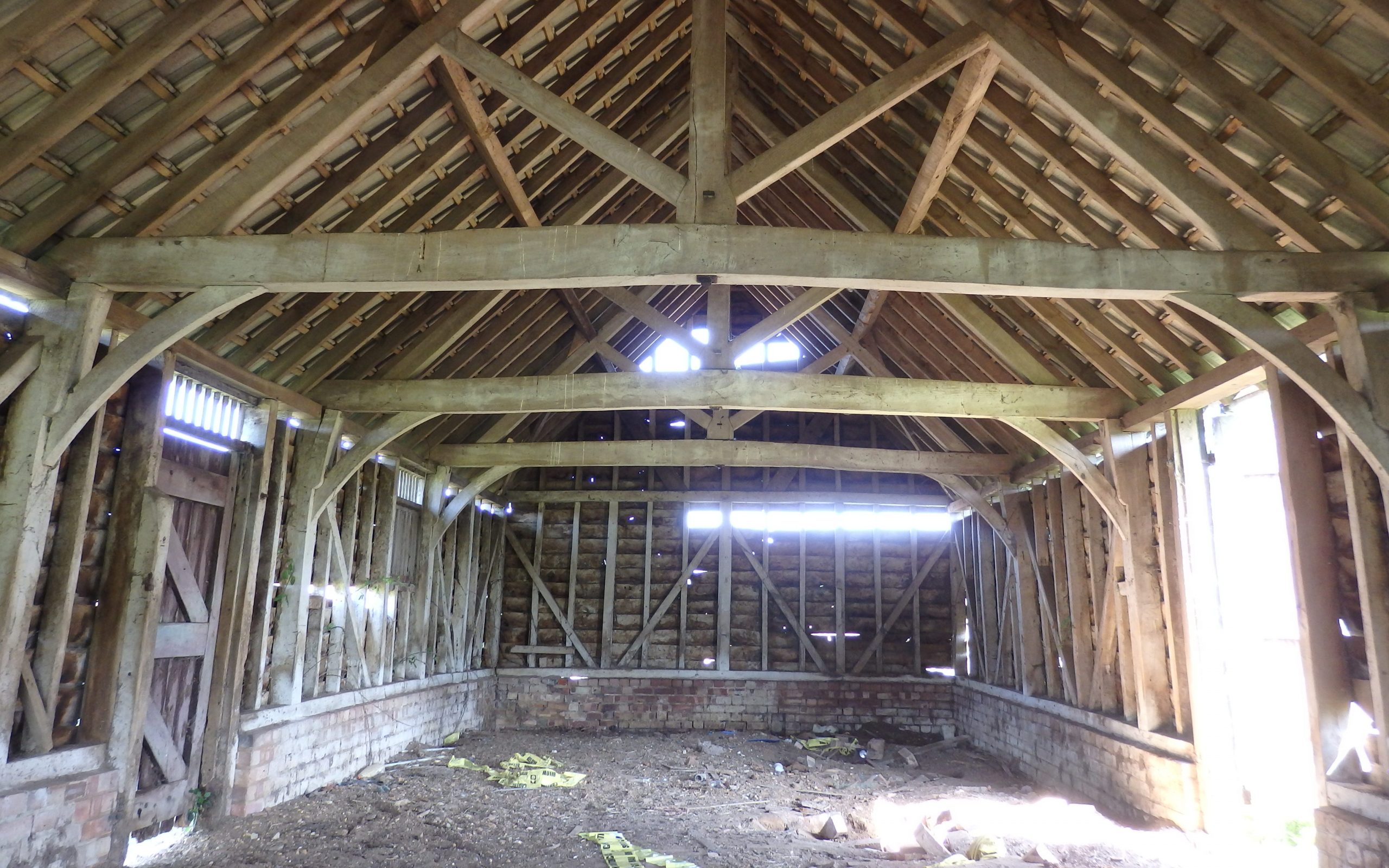 From 1st August 2021, a new permitted development right known as 'Class MA' will come into force to allow for the change of use from commercial, business and service use (Class E) to residential use (Class C3).
Class E was introduced in September 2020 and covers a wide range of uses as listed below:
Shops
Financial and professional services
Restaurants and cafes
Offices and light industrial
Medical or health services, creches, day nursery, indoor sports, gyms, etc
These new Permitted Development Rights allow a generous maximum floor space of 1,500 square metres to be converted to residential use without the need to apply for full planning permission and are a powerful tool to unlock the value of your property.
It will apply to buildings that have been in commercial, business and service use for two years and have been vacant for three continuous months prior to the application for prior approval. Unlike other permitted development for residential use, these new rights apply to buildings in conservation areas too.
There are conditions and limitations that apply and we will be happy to discuss these with you and advise if this route is appropriate for your case but we hope it will bring many new opportunities.
If you would like to discuss your ideas with our Planning & Development department, then please call Abel Bunu, Andrew Barr or Shannon Hubbard.
With a number of clients affected by the proposed corridor for East West Rail we have been awaiting more news of the proposed route. We have today received information of a consultation on five possible routes for the line between Bedford and Cambridge. The consultation also includes details of planned changes on the Milton Keynes to Bedford route.
On the Bedford to Cambridge sections, we understand that nine initial routes have been narrowed down to five and these will now undergo public consultation. Routes 1 and 9 are currently considered the most favourable. The consultation is now open and runs until 9th June 2021.
The five possible routes are shown on the plan below: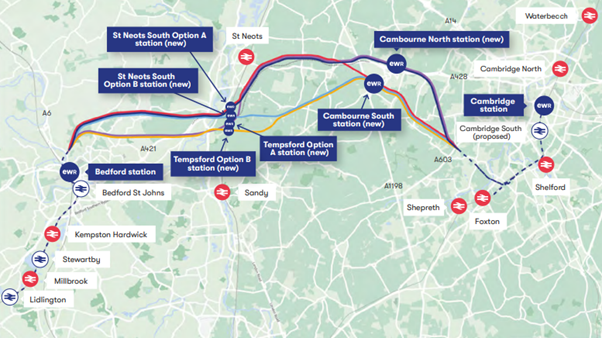 The current preferred options are routes 1 and 9 and the plans below show these in more detail: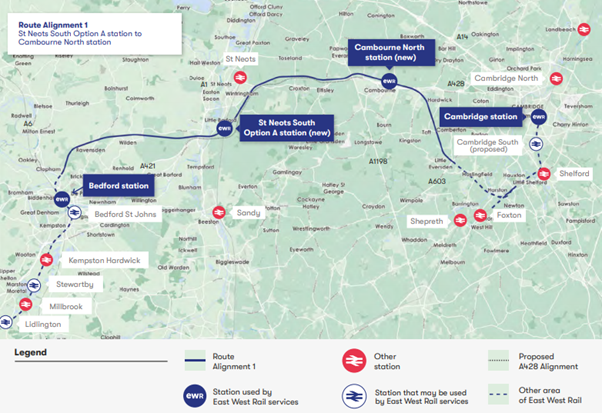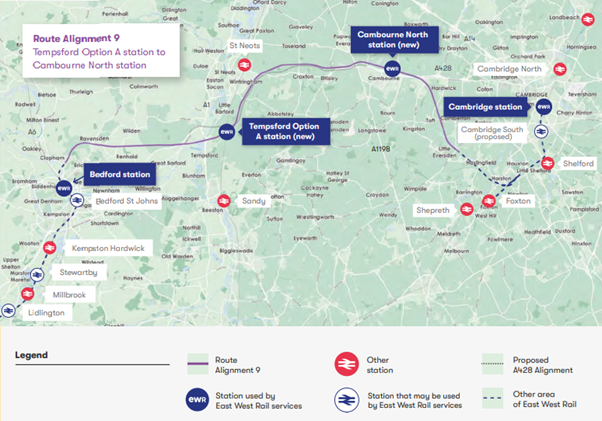 If you would like to respond to the consultation it can be found here: https://eastwestrail.co.uk/consultation
If your property is affected by the scheme and you would like further advice please contact Polly Sewell on 01234 362933 or email pkts@robinsonandhall.co.uk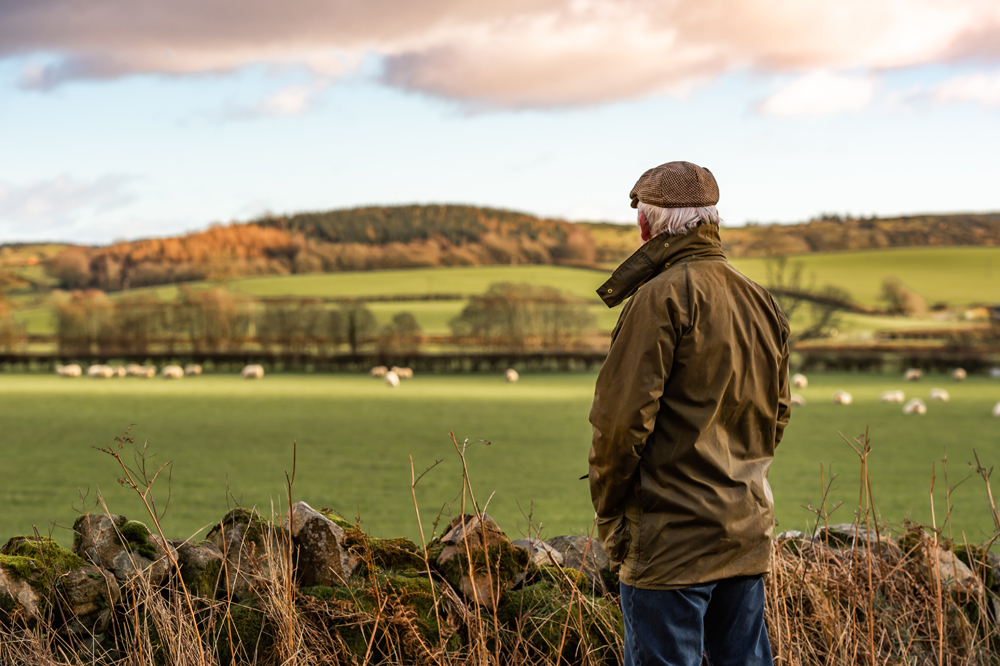 We have seen an increase in the number of claims for new public rights of way based on historical evidence over recent months. Both the Ramblers Association, the British Horse Society (BHS) and other rights of way groups are encouraging members to identify previously unrecorded public rights of way. These routes will then be submitted to the relevant local authorities as Definitive Map Modification Order applications in the hope that they will be permanently added as public rights of way.
A deadline of 1st January 2026 has been set as the date by which any public rights of way which have not been formally registered on the Definitive Map will be lost and this has led to the recent increase in claims.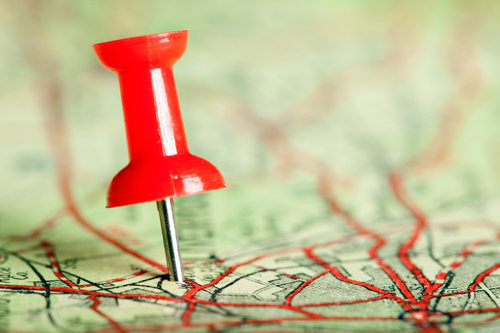 Members of the public can make claims to their local authority for a route to be recorded as a public right of way if there is evidence that a route existed historically. A claimant must provide evidence, usually historic maps, to prove their claim.  This can apply if the route is no longer used by the public or even if the route itself no longer exists on the ground.
This project could potentially have a significant impact on landowners as the BHS are looking at hundreds of unrecorded routes. If their applications to modify the Definitive Map are successful, there will be many new registered public rights of way crossing landowners' property.
How to object
Landowners looking to object to claims made will need to be able to demonstrate that the historic evidence produced by the claimant is inaccurate or unreliable. Alternatively, landowners can produce their own evidence showing that a route was not historically a right of way. There are deadlines for submitting objections and it is important that these are adhered to.
Whilst a deposit under Section 31(6) of the Highways Act 1980 is something we recommend for clients to prevent claims for new rights of way by the public using them continuously for at least 20 years, such a deposit cannot protect land from claims for historic routes.
For more information or to find out how our Rural Property & Business department can help you please contact 01234 352201 or email bedford@robinsonandhall.co.uk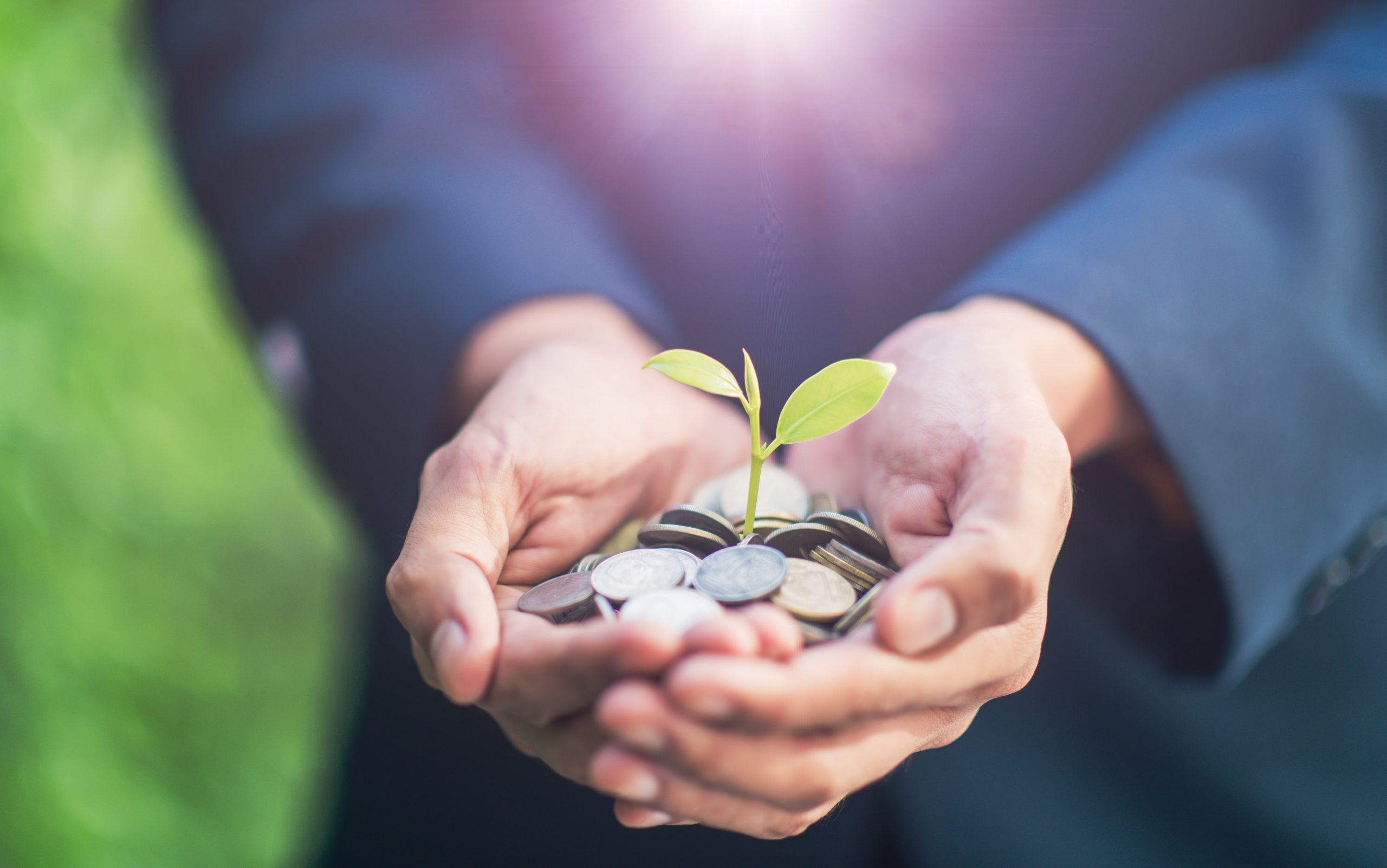 The Department for Environment Food & Rural Affairs (Defra) has recently opened expressions of interest for a trial of the Sustainable Farming Incentive (SFI). It is intended that the SFI will be open to all Basic Payment Scheme claimants next year as the first step in the move towards the new Environmental Land Management Scheme (ELMS). Defra wants to trial parts of the SFI this year with several hundred farmers from different parts of the country and with different types and sizes of farms.
SFI will pay farmers for sustainable management practices above the regulatory baseline. There will be a number of standards from which farmers can choose actions which are best suited to their particular farm.
In the first phase of the pilot, farmers will choose from eight standards to build up an agreement. The standards and payments available under the first phase of the trial are as follows:
| | |
| --- | --- |
| Standard | Initial base rates (first phase of pilot only) |
| Arable and horticultural land standard | from £28 up to £74 per hectare |
| Arable and horticultural soils standard | from £30 up to £59 per hectare |
| Improved grassland standard | from £27 up to £97 per hectare |
| Improved grassland soils standard | from £6 up to £8 per hectare |
| Low and no input grassland standard | from £22 up to £110 per hectare |
| Hedgerow standard | from £16 up to £24 per 100 metres |
| On farm woodland standard | £49 per hectare |
| Waterbody buffering standard | from £16 up to £34 per 100 metres |
There will also be a participation payment made to all participants.
Within each standard in the pilot there will be three levels with increasing requirements and payments as you go up the levels. For example, under the Arable and Horticultural Land Standard, the actions and payments under each level are as follows:
| | | |
| --- | --- | --- |
| Introductory level (£28 per hectare) | Intermediate level (£54 per hectare). All actions in the introductory level plus | Advanced level (£74 per hectare). All actions in the introductory and intermediate levels plus |
| Provide year-round resources for farmland birds and insects | Improve nutrient use efficiency and reduce loses to the environment by carrying out a nutrient budget | Provide nesting and shelter for wildlife by having areas of tall vegetation and scrub |
| Better meet your soil requirements by following a nutrient management plan | Increase habitat for farm and aquatic wildlife through rotational ditch management | Benefit from crop pest predators by locating their habitats next to cropped areas |
| Minimise emissions of ammonia through rapid incorporation of organic manures and slurry on ploughed land | Better target your nutrient application by carrying out soil mapping | Use efficient precision application equipment for fertilisers and organic manures |
To be eligible for the trial, farmers must be claiming BPS and the pilot cannot be on parcels already in an agri-environment scheme (Higher Level Stewardship or Countryside Stewardship). They must have management control of the land until late 2024 and the land cannot be part of a common. Payments will be made monthly and those in the trial will still receive their payment under the Basic Payment Scheme as usual.
To be considered for the pilot, farmers must make an expression of interest, either via the Rural Payments Agency's online system or a paper form. Those selected for the pilot will be informed in June 2021 and invited to submit an application. Applications will be processed during the summer with the first agreements going live in October.
If you would like to discuss the pilot further or make an expression of interest, please contact Andrew Jenkinson on 01280 818905 or email abrj@robinsonandhall.co.uk or Polly Sewell on 01234 362933 or email pkts@robinsonandhall.co.uk.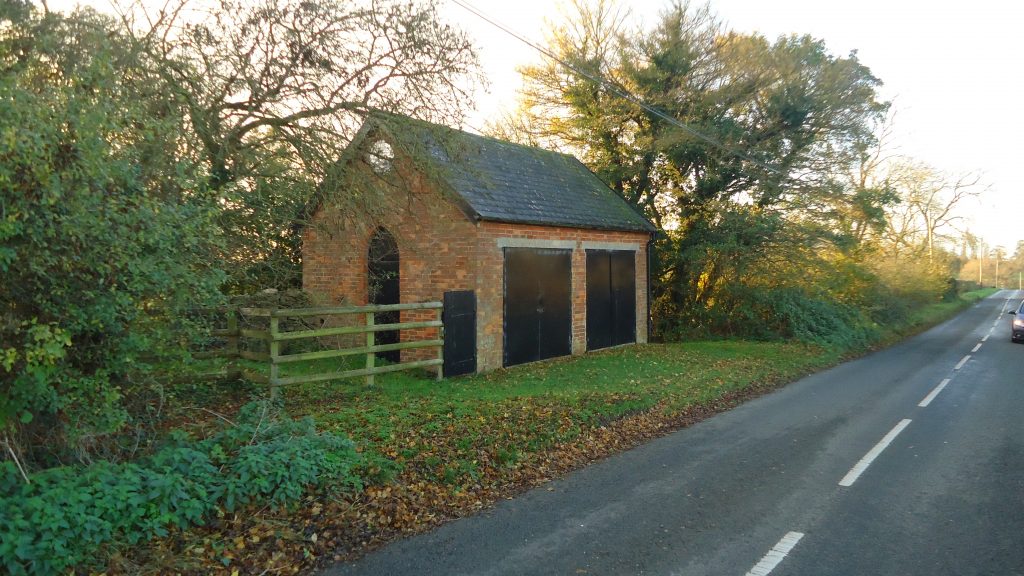 The Old Mission Hall, Middle Weald, Calverton, Milton Keynes
Guide price: £20,000
Sold price: £80,000
Despite the name, this property was in effect a brick shed, less than the size of a double garage, in 0.2 acres in a rural setting between two small hamlets near Stony Stratford. The late owner had bequeathed it to a charity and, keen to know the value of their asset, the charity had instructed a firm of surveyors to provide them with a formal 'Red Book' valuation. The valuer noted the setting was classified as 'open countryside' which ruled out changing it to a house and also, without close neighbours and alongside a road, it would be very difficult to keep it secure should anything of value be stored inside. His valuation figure was £25,000 and sensibly he recommended that were it to be sold, it would be best to sell by auction.
We saw it as an ideal auction lot, knowing the transparency of the process would instil confidence in buyers. Our advice was to step back slightly from the valuation figure and we offered the lot with a guide price of £20,000 and the reserve was set just higher at £22,000.
As expected, huge interest was generated and whilst we advised that our view echoes the surveyor's in that the building was in open countryside and therefore unlikely to become a house anytime soon. When asked if there was much interest our response was yes, which was borne out by the final sale figure.
Six weeks after we were formally instructed, we put the hammer down at four times the guide price and over three times the formal valuation figure. We sold, with contracts exchanged on the fall of the gavel, at £80,000!
For more information, or to find out if your land or property is suitable for auction, please contact 01234 362899.