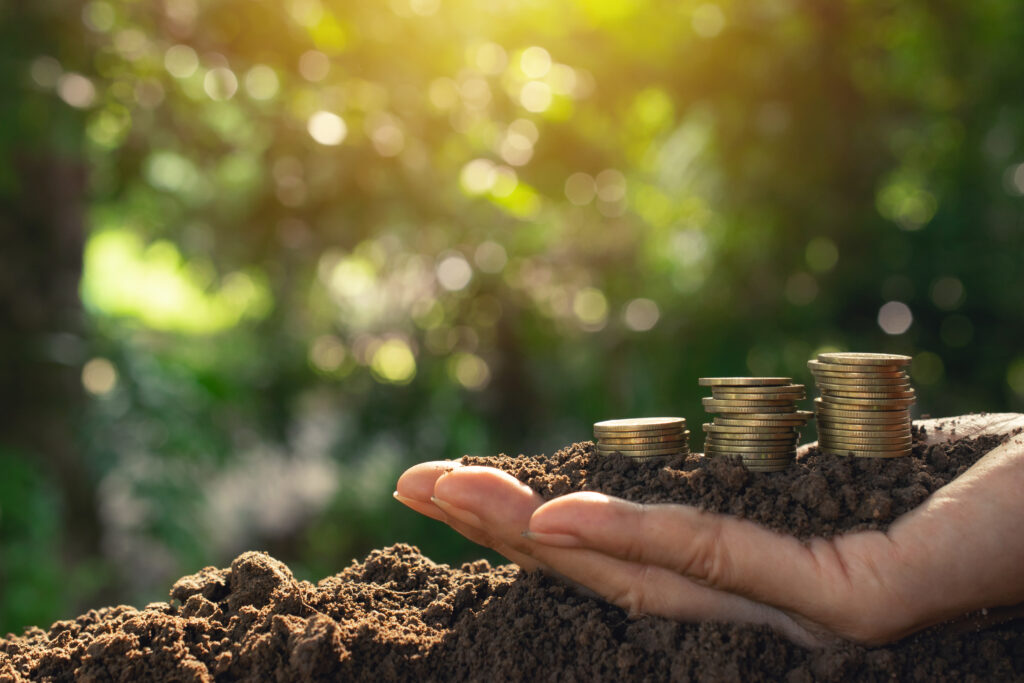 As we continue to see annual reductions to the Basic Payment Scheme monies received from Government, farmers and land managers can take advantage of applying for schemes such as the Sustainable Farming Incentive (SFI) in order to help to bridge this financial gap.
The SFI scheme is now open for 2023 applications, with the actions included in the scheme focussed towards providing flexibility to farmers and land managers, and offering options which have something suitable for every type of farm. Additionally, the scheme is not competitive and therefore anyone who applies (subject to being eligible) is guaranteed to be offered an agreement.
There are 23 actions offered as part of the 2023 SFI scheme, relating to soil health, hedgerows, pest and nutrient management, moorland, buffer strips, grassland and arable land, with higher payments being made for the more complex actions. It is likely that most farmers and land managers will already be undertaking some of these actions in the existing day-to-day management of their holding, and therefore it would be prudent for them to apply for the SFI, in order to receive a financial benefit for this.
The payment rates for the actions under SFI have been aligned to be similar to Countryside Stewardship options, so that you do not lose out financially, regardless of which scheme you choose to enter. There is also a management payment for entering into the SFI scheme, with £20 per hectare being paid for up to the first 50 hectares of land entered into an agreement. This is to help to account for the administration costs that may be incurred for managing an SFI agreement.
The SFI agreements run for 3 years, with farmers and land managers able to upgrade their agreement annually, either by including more land or adding more actions. An annual declaration must be submitted to the Rural Payments Agency confirming that all actions have been complied with.
With further actions being rolled out in 2024, this year is a good opportunity for farmers and land managers to enter into the SFI to gain an understanding of how the scheme works for them, as well as providing a guaranteed income for their business, with the option to upgrade or expand their agreement further next year. Payments under the SFI are made quarterly, which provides a regular cash flow for farmers and land managers.
For more information or if you require help in preparing and submitting your application, please call Katie Cross.

The latest version of the Sustainable Farming Incentive (SFI 2023) opened for applications from Monday 18th September 2023.
Since the end of August, farmers have been asked to 'express their interest' in entering the scheme. Those who did so will be contacted by the Rural Payments Agency and invited to make a full application. This is to be a stepped and controlled invitation process, with farmers not invited into the scheme all at once. Currently, an application can only be made once this initial invitation has been made.
Farmers who are interested in applying are to ensure that all required information is correct, to include online maps and land use / cover details. This will allow the online system to outline which SFI 2023 options can be chosen at the time of applying.
The Department for Environment, Food & Rural Affairs has also confirmed that farmers who have a live SFI 2023 agreement in place by the end of the year will receive an accelerated payment, being 25% the value of their agreement, in the first month of their agreement. This is to help with cashflow, in recognition of the reductions in other funding and the delay in the implementation of this scheme. Please note, standard payments for this scheme are due to be paid quarterly.
For more information or to discuss any of the above, please contact a member of our Rural Team.
We are entering a period of change in the agricultural and rural sector. It seems that the Department for Environment Food & Rural Affairs (DEFRA) is releasing information on a weekly basis and there are other changes affecting rural property such as business rates revaluation. All this can make it difficult to keep up to date with the requirements.
A summary of the Government schemes are:
Countryside Stewardship Scheme – Mid-Tier & Higher-Tier
The application window for the new five-year Mid-Tier agreements, starting on 1st  January 2024, is open until 18th August with new revenue rates for many options. Higher-Tier applications closed on 28th April.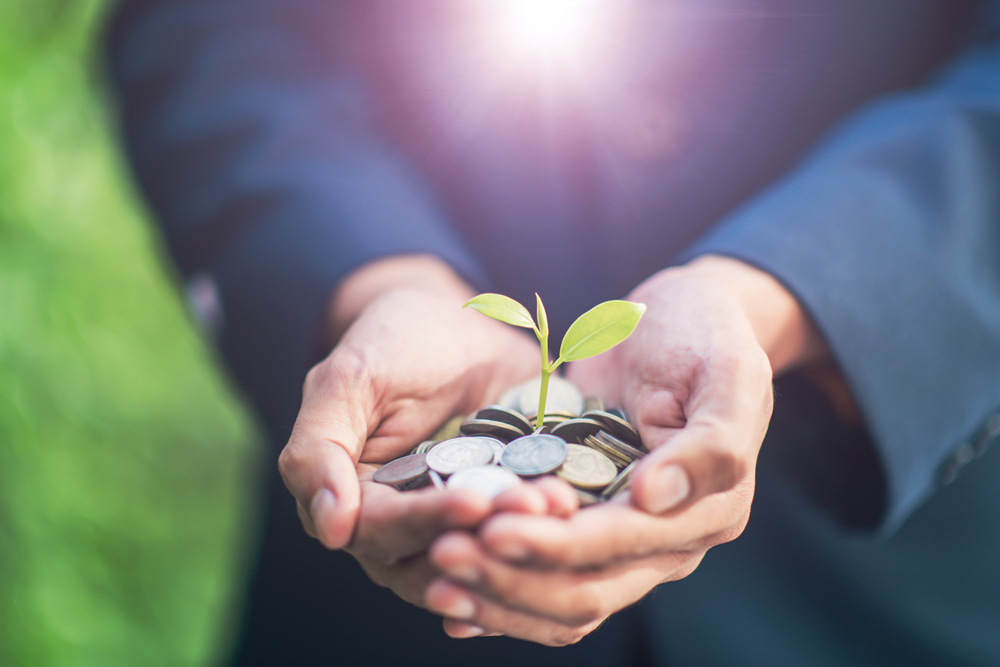 Sustainable Farming Incentive
Following much needed consultation, the scheme has had a shake-up. A Management Payment now provides £20/ha for the first 50 hectares, up to £1,000 per annum, as an incentive to join the scheme. DEFRA has also released information on six new standards to accompany the two soil standards from 2022. These include Integrated Pest Management, Low Input Grassland and Hedgerows. The new standards consist of a set of actions which applicants are to pick and choose from, providing flexibility. The new standards are to be introduced this summer and are to work alongside other schemes, including Countryside Stewardship.
Countryside Stewardship – Capital Grants
Applications can be made at any time for a three-year agreement. Items fall into four groups: boundaries, water quality, air quality and natural flood management. There is no funding limit. A review in January 2023 resulted in many payment rates increasing, which, alongside the removal of the funding cap, makes this a good opportunity for on-farm investment. It is expected to be oversubscribed, with 6 weeks' notice to be given prior to the fund closing.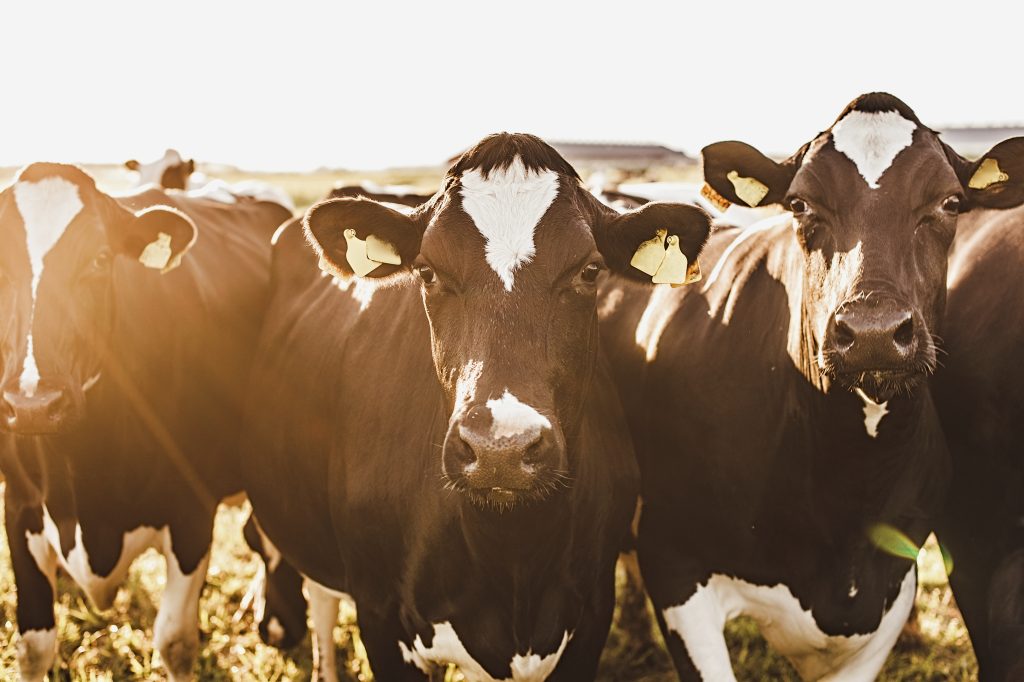 Farming Equipment and Technology Fund (FETF 2023)
The Animal and Health Welfare Review application window is open until midday on 15th June. Grants are available for between £1,000 to £25,000 for equipment, which includes mobile livestock handling systems, EID readers and feeder systems. Each item is given a grant value, which, if successful, can be claimed after purchase of the item.
Farming Transformation Fund
The second round of the Water Management Grant is open. Grants, available from £35,000 to £500,000, can cover up to 40% of the total cost for items that will improve efficiency of water use.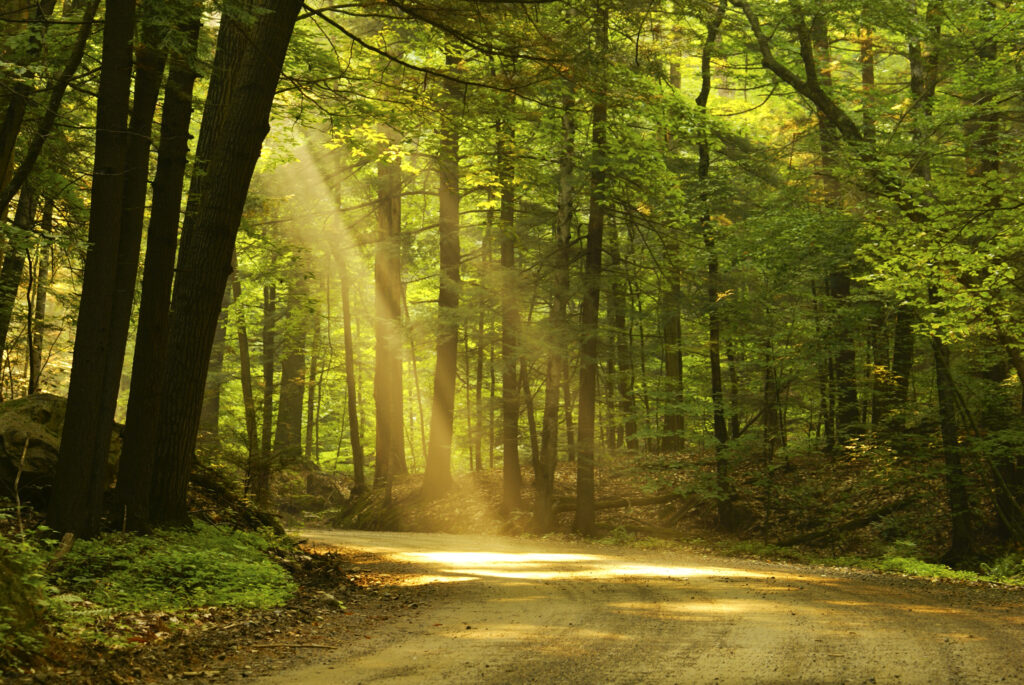 The England Woodland Creation Offer provides support for the creation of new woodland on areas as small as one hectare. There is the potential to receive up to £13,000 per hectare for woodland establishment, with a £350/ha annual maintenance payment for 10 years and top up payments for public goods.
There are other things to be aware of though including:
Business Rates Revaluation
Changes to the rateable values for all individual, non-agricultural businesses such as farm shops, holiday lets and storage buildings came into effect on 1st April 2023. This latest review was based on the rateable values from 1st April 2021. There have been some significant increases, as well as a few decreases. Reliefs may be available in the form of Agricultural Relief, Small Business Rate Relief (different rates are generally applied to rateable values up to £15,000) and Transitional Relief (to ease the move from one rate to another). With these reliefs potentially available and the ability to challenge the new ratings, we would recommend reviewing your business rate on the https://www.gov.uk/ website. Should a rate be considered incorrect the 'check, challenge, appeal' process can be undertaken.
With the rapid increases in building values and the materials to re-build, we have come across several instances in recent months of buildings being significantly under-insured. We would encourage clients to review all insured values to ensure they are in line with current costs and that you are sufficiently covered should the worst happen.
Natural Capital and Biodiversity Net Gain
This is a new and evolving area of potential income for landowners and farmers. Based upon DEFRA's natural capital approach, the biodiversity net gain (BNG) requirement means that developments must demonstrate a 10% improvement in biodiversity by completion. This may be through enhancing existing habitats or creating new ones. In many cases, development sites lack the space to achieve the biodiversity areas and therefore other landowners or farmers within the same local authority can enter agreements to offer this. Agreements are long term, generally 30 years. Reports of strong prices being paid to landowners have been circulating, however we would encourage care and involvement with a professional to review any potential agreements. Alongside this, there is increasing focus on developing markets in carbon and nutrient credits, with the Hedgerow Carbon and Soil Carbon Codes pilots working to produce a set of minimum requirements to appraise existing standards and schemes. This is a new and exciting area, but again we would encourage care and consideration before entering into any agreement.
For more information or to discuss any of the above, please contact Alice Brodie, Rural Chartered Surveyor on 01234 362921 or email amb@robinsonandhall.co.uk
Applications for the Sustainable Farming Incentive (SFI) scheme are now open. There is no deadline for applications, which can be submitted online though the Rural Payment Agency's system. Payments will be made quarterly with the first payment usually made 3 months after the agreement start date.
Currently there are only two standards available but more will be available in future years. The standards available, as well as the payment rates, are detailed below:
Arable and Horticultural Soils Standard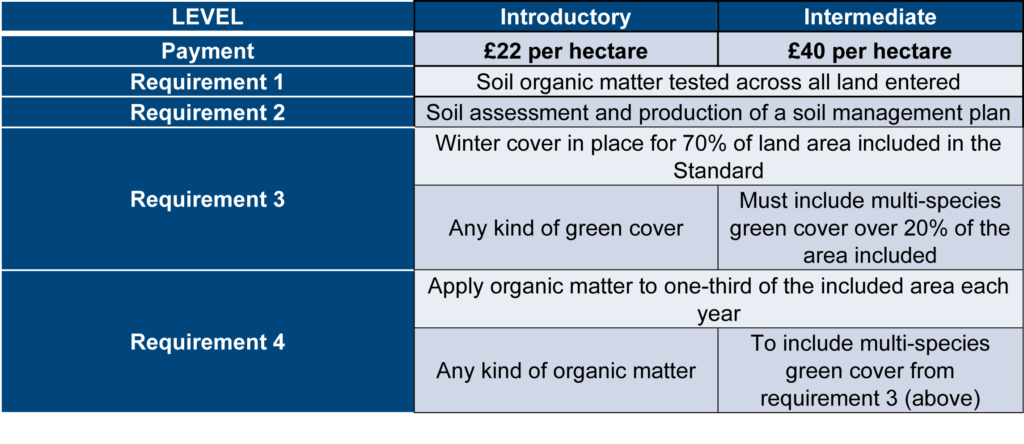 Key Points:
To be eligible for this standard, each land parcel entered must be cultivated arable land. This can also include temporary grassland, i.e. land that has been in grass or other herbaceous forage for less than 5 years. Alternatively, temporary grass can be entered into the Improved Grassland Soils Standard. If the temporary grass will have been down for more than 5 years at some point during the 3 year SFI scheme, it will need to be entered in the Improved Grassland Soils Standard as it would no longer be considered arable land.
Improved Grassland Soils Standard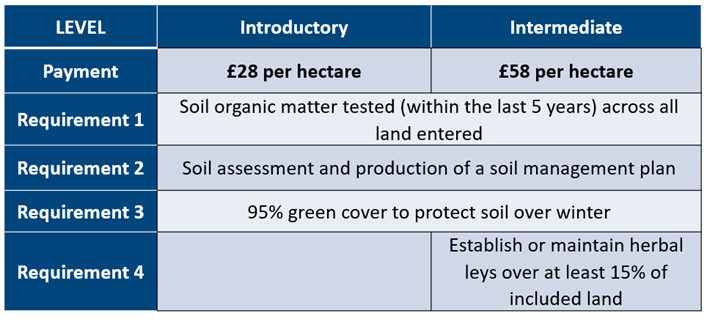 Key Points:
To qualify as 'improved grassland', the land must have been managed in some of the following ways:
been re-seeded at least once within the last 15 years
regular fertilising, typically at least 100 kg per hectare of nitrogen either as an artificial fertiliser or animal manures/slurries
boom spraying herbicide to treat weeds
active, well-maintained field drains
taking any conserved forage as silage, haylage or hay, usually more than once a year
a high coverage of ryegrass and white clover
The detailed scheme requirements can be found here.
For more information or to find out how our Rural Property & Business department can help you please contact 01234 352201 or 01280 428010 or email bedford@robinsonandhall.co.uk.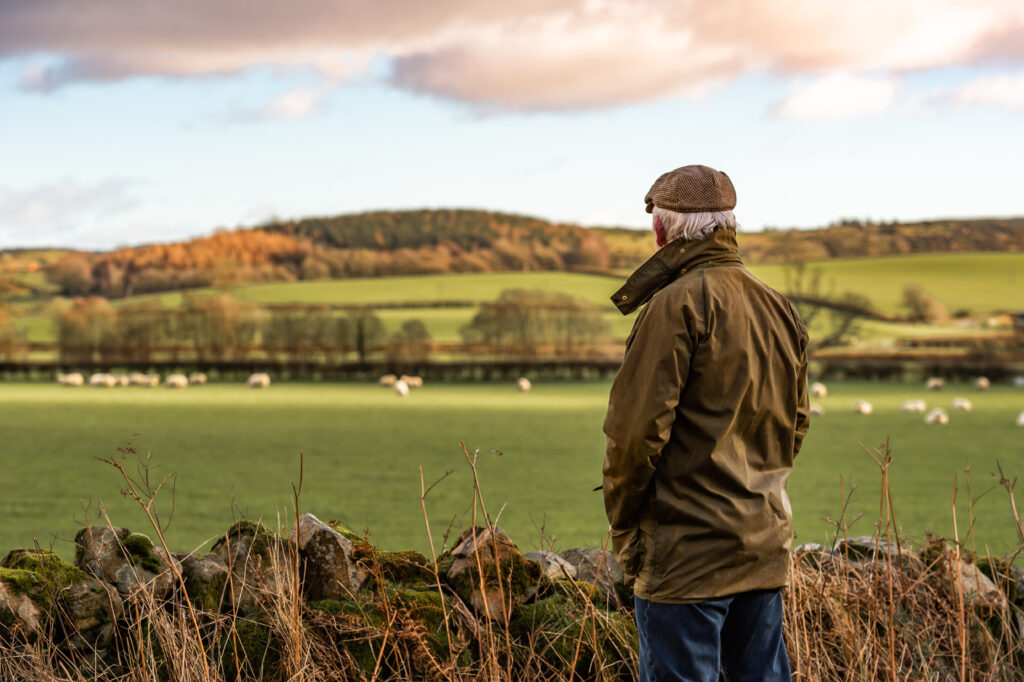 With the end of 2021 fast approaching, the Department for Environment, Food and Rural Affairs (Defra) have finally provided details of the Sustainable Farming Incentive (SFI) early rollout, due to occur in spring 2022. The proposed rollout, the first element of the Environmental Land Management Schemes, is a slimmed-down version of the Sustainable Farming Incentive Pilot, the agreements of which are currently being implemented.
The SFI early rollout (SFI 2022) has seen amendments to the initial concept of the scheme, with policymakers listening to applicants' and experts' thoughts on the practicalities of operation. The agreements will last 3 years, with payments made quarterly. There will be no minimum or maximum land areas and applicants will be able to choose the specific land parcels included in the agreement. There will also be an element of flexibility to amend the agreement every 12 months – such as including additional land areas.
As with the SFI Pilot, the SFI 2022 requires applicants to enter land parcels into 'Standards', being:
Arable and Horticultural Soils Standard
Improved Grassland Soils Standard
Moorland and Rough Grazing Standard
The first two Soil Standards will be the focus for most applicants. These Standards will only have introductory and intermediate levels to start with. As with the SFI Pilot, the payment received is reflective of the level of Standard that is entered into.
A summary of the requirements and the related payments, per hectare, are summarized below:
Arable and Horticultural Soils Standard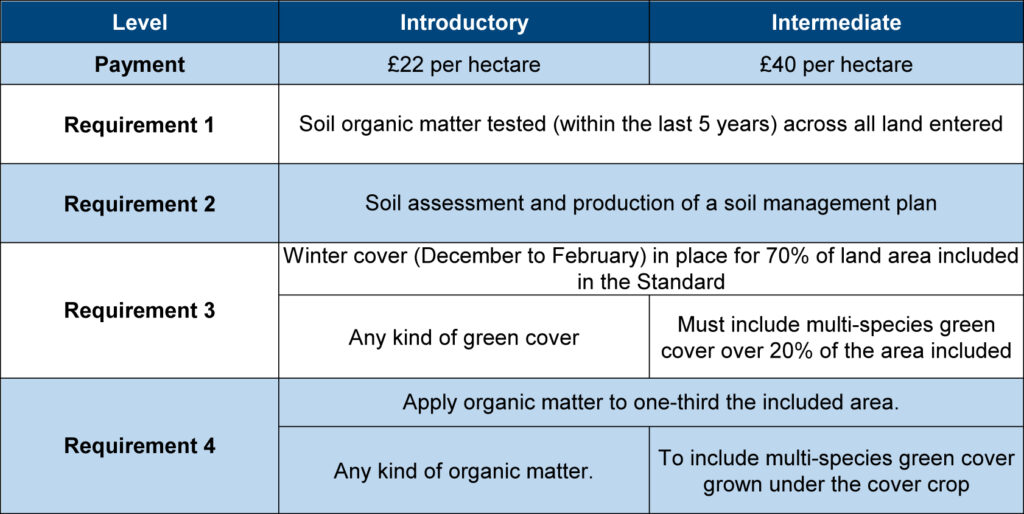 Grassland Soils Standard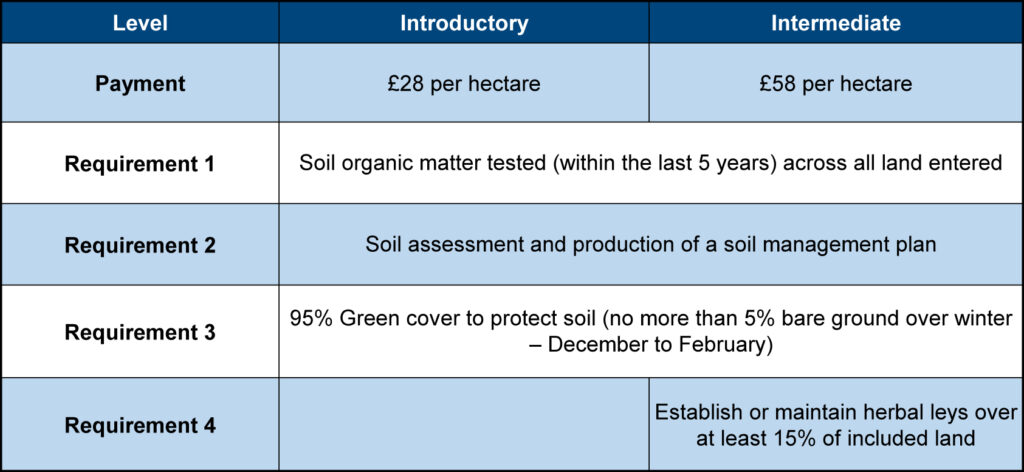 The advanced levels for both Standards are expected to be introduced from 2023. We have been told the Advanced Arable and Horticultural Soils Standard will focus on no-till and min-till farming.
Effort has been made to keep the Standards, and levels, as simple as possible to encourage implementation on the ground. However, there are specific nuances to several of the requirements, e.g. time requirements for the testing of soil organic matter. It is recommended that the full scheme is reviewed and considered in advance of the application window, which will be 10 weeks, opening in spring 2022.
The full scheme manual can be found at:
Sustainable Farming Incentive: how the scheme will work in 2022 – GOV.UK
If you would like more information or to discuss the options available, please contact a member of our Rural Team.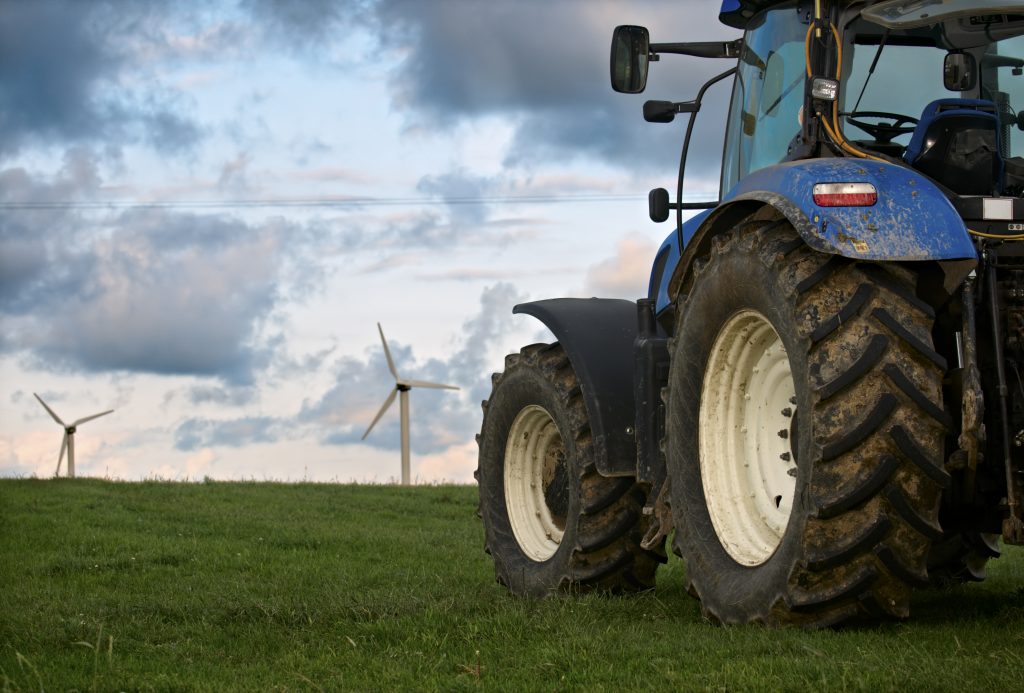 As we move towards the end of 2021, the loss of Basic Payment Scheme (BPS) payments is sadly no longer a future concern; it is very much here. It is a central consideration for budgeting and management decisions being taken now and as such it is more important than ever to ensure that all potential income sources are being utilised.
Going forward it is proposed that part of the BPS loss is to be filled by payments under the much-publicised Environmental Land Management Schemes (ELMS). ELMS are to be fully implemented by 2024 and, in anticipation of this, DEFRA is keen to introduce elements of the schemes now.
The Sustainable Farming Incentive
The Sustainable Farming Incentive (SFI) is one of three schemes within ELMS, providing payments at farm level. DEFRA sees this as a tool to allow farmers to have a different perspective over their land, focusing on natural assets and the best means to protect and enhance these. The SFI concentrates on improving biodiversity, tackling climate change and creating a greener landscape.
An initial SFI pilot is in the process of being rolled out, with the application window having closed at the end of September. The key role of this pilot is for participants to 'test' the scheme and its components and to be paid for their role within this. Applicants were limited to those receiving BPS payments and not currently in a stewardship scheme. The pilot is set to begin at the start of November 2021 and run for three years.
There are eight standards within the pilot, each subdivided into three 'ambition' levels. Payment rates have been set broadly equivalent to Countryside Stewardship, with the payments available reflecting the difference in work required for each level.
The table below provides a summary.

Standard
Payment
Introductory
Intermediate
Advanced
Arable and Horticultural Land
£28/ha
£54/ha
£74/ha
Arable and Horticultural Soils
£26/ha
£41/ha
£60/ha
Farm Woodland
£49/ha
–
–
Hedgerows
£16/100m
£21/100m
£24/100m
Improved Grassland
£27/ha
£62/ha
£97/ha
Improved Grassland Soils
£26/ha
£44/ha
£70/ha
Low and No Input Grassland
£22/ha
£89/ha
£110/ha
Water Body Buffering
£16/100m
£29/100m
£34/100m
Alongside the pilot, a slimmed-down SFI is to be launched in the spring of 2022. This will be available to recipients of BPS and to be a more basic version of the options available within the pilot and the final ELMS (due in 2024).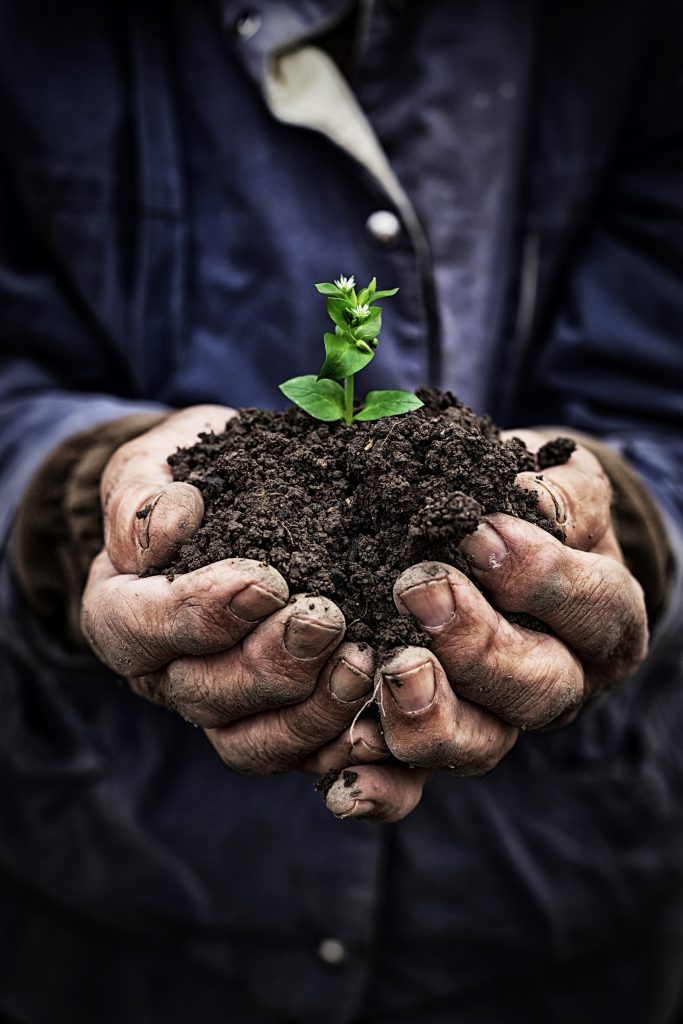 This will focus on:
Arable and Horticulture Soils
Improved Grassland Soils Moorland and Rough Grazing
Animal Health and Welfare Review
A full outline of payment rates is yet to be provided for the 2022 roll out, although they are expected to be similar to those in the 2021 pilot. It is expected that payments will be equivalent to a 30% uplift compared to similar Countryside Stewardship payments.
The SFI is being developed to allow greater flexibility and choice for the farmer and manager. We have been promised a move away from 'penalisation' of mistakes and errors and an openness to moulding the scheme to the individual holding. There will be the potential to add and remove parcels from standards and the ability to choose different levels for each standard. Farmers already in Countryside Stewardship are allowed to apply, however it is important to note that the principle of 'no double payments' is being adopted by DEFRA. Therefore, if a parcel is within an existing Countryside Stewardship scheme, it cannot be included in the SFI scheme until the initial scheme ends. Therefore, if you have an option on a parcel under Stewardship, you couldn't enter the same option on the same parcel for SFI.
We would recommend that farmers and managers begin to consider the suitability of their land for an SFI application now, in order to be well prepared for when the application window opens in the spring of 2022. We would be more than happy to discuss the options available and to help in your application.
Please contact Alice for further assistance.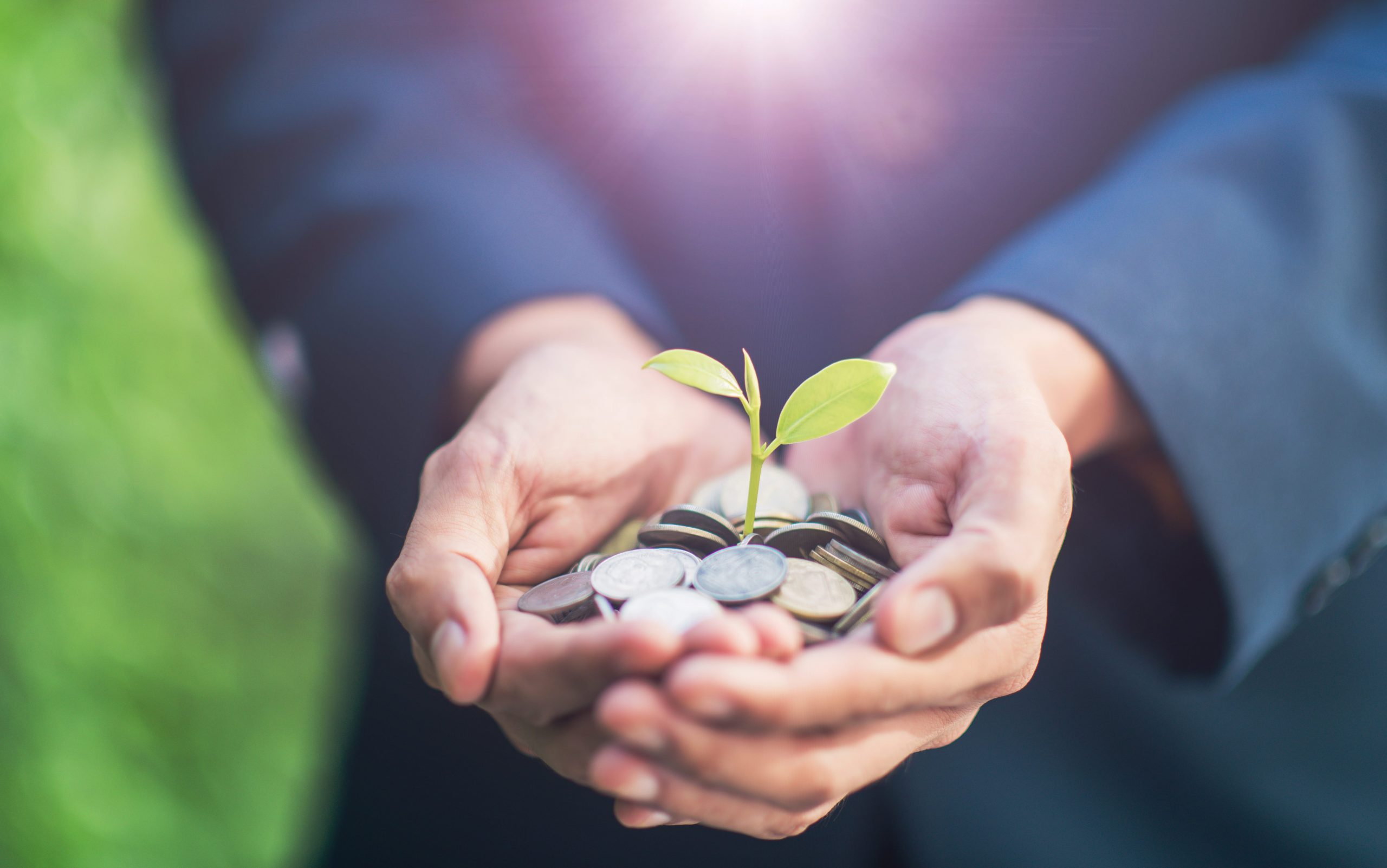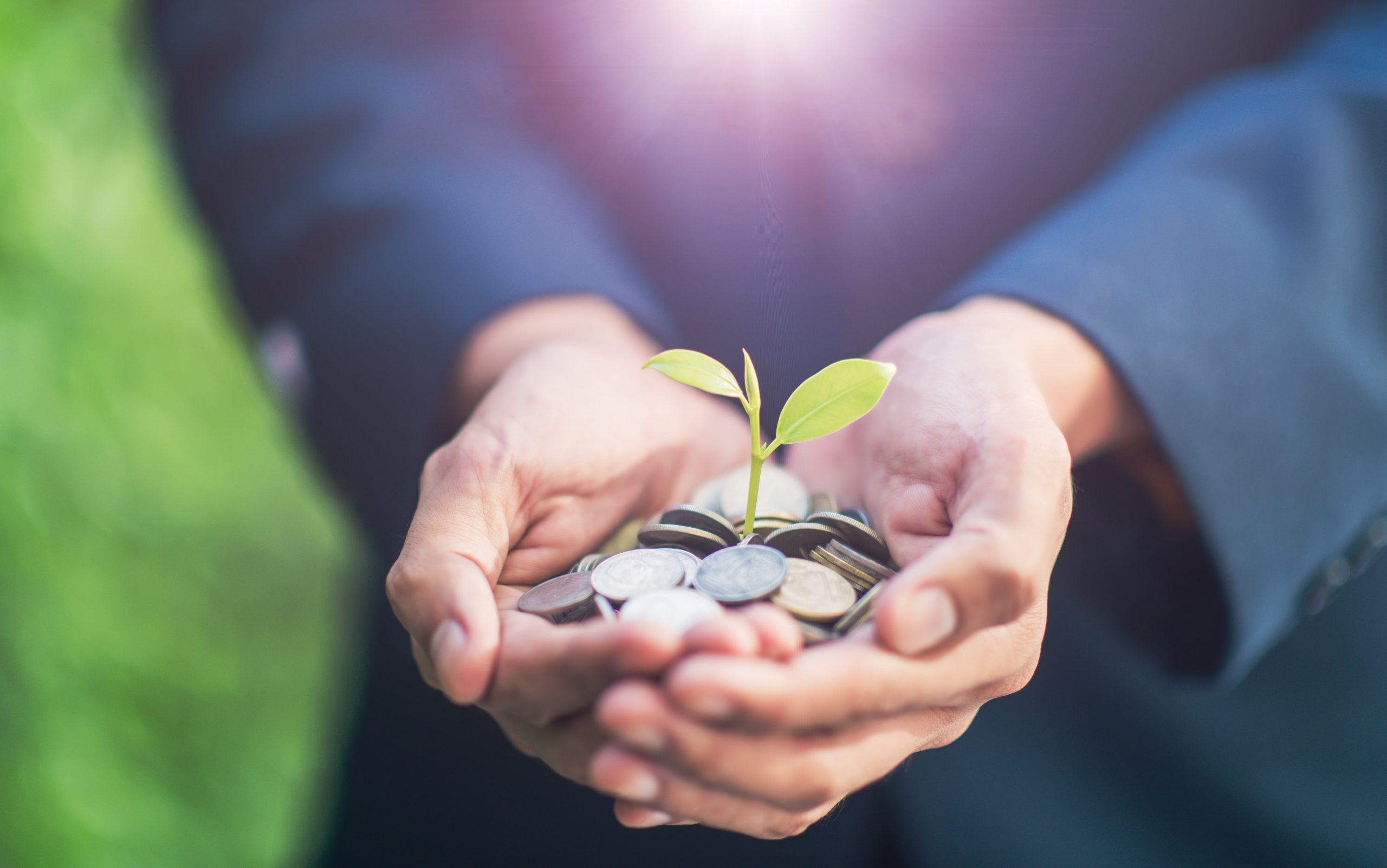 The Department for Environment Food & Rural Affairs (Defra) has recently opened expressions of interest for a trial of the Sustainable Farming Incentive (SFI). It is intended that the SFI will be open to all Basic Payment Scheme claimants next year as the first step in the move towards the new Environmental Land Management Scheme (ELMS). Defra wants to trial parts of the SFI this year with several hundred farmers from different parts of the country and with different types and sizes of farms.
SFI will pay farmers for sustainable management practices above the regulatory baseline. There will be a number of standards from which farmers can choose actions which are best suited to their particular farm.
In the first phase of the pilot, farmers will choose from eight standards to build up an agreement. The standards and payments available under the first phase of the trial are as follows:
| | |
| --- | --- |
| Standard | Initial base rates (first phase of pilot only) |
| Arable and horticultural land standard | from £28 up to £74 per hectare |
| Arable and horticultural soils standard | from £30 up to £59 per hectare |
| Improved grassland standard | from £27 up to £97 per hectare |
| Improved grassland soils standard | from £6 up to £8 per hectare |
| Low and no input grassland standard | from £22 up to £110 per hectare |
| Hedgerow standard | from £16 up to £24 per 100 metres |
| On farm woodland standard | £49 per hectare |
| Waterbody buffering standard | from £16 up to £34 per 100 metres |
There will also be a participation payment made to all participants.
Within each standard in the pilot there will be three levels with increasing requirements and payments as you go up the levels. For example, under the Arable and Horticultural Land Standard, the actions and payments under each level are as follows:
| | | |
| --- | --- | --- |
| Introductory level (£28 per hectare) | Intermediate level (£54 per hectare). All actions in the introductory level plus | Advanced level (£74 per hectare). All actions in the introductory and intermediate levels plus |
| Provide year-round resources for farmland birds and insects | Improve nutrient use efficiency and reduce loses to the environment by carrying out a nutrient budget | Provide nesting and shelter for wildlife by having areas of tall vegetation and scrub |
| Better meet your soil requirements by following a nutrient management plan | Increase habitat for farm and aquatic wildlife through rotational ditch management | Benefit from crop pest predators by locating their habitats next to cropped areas |
| Minimise emissions of ammonia through rapid incorporation of organic manures and slurry on ploughed land | Better target your nutrient application by carrying out soil mapping | Use efficient precision application equipment for fertilisers and organic manures |
To be eligible for the trial, farmers must be claiming BPS and the pilot cannot be on parcels already in an agri-environment scheme (Higher Level Stewardship or Countryside Stewardship). They must have management control of the land until late 2024 and the land cannot be part of a common. Payments will be made monthly and those in the trial will still receive their payment under the Basic Payment Scheme as usual.
To be considered for the pilot, farmers must make an expression of interest, either via the Rural Payments Agency's online system or a paper form. Those selected for the pilot will be informed in June 2021 and invited to submit an application. Applications will be processed during the summer with the first agreements going live in October.
If you would like to discuss the pilot further or make an expression of interest, please contact Andrew Jenkinson on 01280 818905 or email abrj@robinsonandhall.co.uk or Polly Sewell on 01234 362933 or email pkts@robinsonandhall.co.uk.