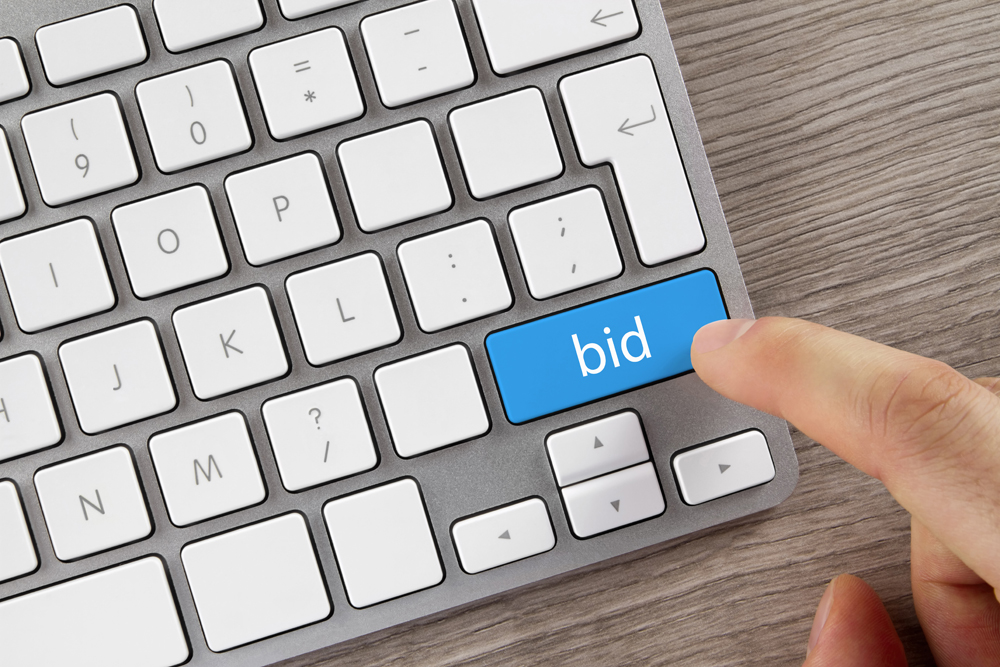 Charles Lovell, Head of Auction House Robinson & Hall, answers the most common questions we get asked by prospective sellers when deciding whether to sell their land or property by auction.
Why sell at auction?
Mention auction to many sellers and they will react with a predictable view:
that they will not get a good price
that they may be 'giving it away'
Yet buyers having seen a property that excites them will often:
try to purchase before the auction
almost always say the same thing – "because if it goes to the room it will go for silly money"
How much is my land or property worth?
The truth is often we sell for a similar amount to an estate agent, we just do it a lot faster (instruction to exchange can be as little as 4 weeks).
Auction adheres to the principle that a property is worth what a buyer is prepared to pay, not what a seller thinks it is worth, BUT a buyer will always pay more when in competition with other buyers which can significantly exceed a sellers own 'valuation'.
A low starting point creates competition and competition instils confidence. Buyers are forced to think about the most they will pay, not how much they can get off the asking price and all buyers are brought together in a timely manner and everyone has a fair chance. A skilful auctioneer can yield substantially better results with no opportunity to re-negotiate or withdraw as happens so often with sales through an estate agent.
What sells well at auction?
Any kind of property can be sold at auction, from hovels to mansions and bare land to vast warehouses but some types work better than others. Generally, a good condition family home will sell better through an estate agent but where buyers can see they can add value or there are acceptable rental returns, auction can be much more successful.
The following sell well:
Fixer uppers – anything that requires refurbishment always generates huge interest.
Property that can be subdivided – the subdivision does not need to be carried out beforehand but it allows buyers to purchase only the part that interests them.
Small parcels of land – buyers always see land as a safe investment and if there is any long-term hope value, auction will exploit it.
Potential for change of use – old chapels, pubs, commercial buildings, even an old public toilet!
Property let under an Assured Shorthold Tenancy (AST) agreement that offers an attractive yield.
Property let as a House of Multiple Occupation (HMO).
Short lease properties that cannot be mortgaged are ideal for investment buyers with an understanding of the Lease Enfranchisement Act and available funds.
Non-standard construction – such as prefabricated houses, wattle and daub or single skin wall extensions can be hard or even impossible to mortgage, again ideal for investors with funds and expertise to resolve issues.
Sitting tenants – buyers of properties occupied by life tenants almost exclusively look through auction.
Low value property – such as garages, small workshops or parking spaces.
Mixed use or commercial property – such property does not qualify for a residential mortgage; commercial rates are higher as can be the risks. Our understanding attracts buyers to us.
Advantages of auction to sellers and buyers:
1. Speed – Being responsible for an empty property can be stressful, it may be vulnerable to break-ins, to deterioration, may be un-insured and all the time costing money. Selling at auction could see instruction to completion in as little as 6 weeks and for buyers, viewing to completion in as little as 3 weeks.
2. Certainty of sale – If we do not think we can sell a property we will not accept instructions in the first place. Those we do, we sell 94% of. For a buyer, an accepted offer is a simultaneous exchange of contracts – no chance of a seller changing their mind.
3. Best price – Any property that is unique should be sold at auction as without comparable sales how can it be valued? A sale at auction would also suit a property where the seller is required to show that 'best value' is achieved such as an executor to a will.
4. High profile marketing – Our catalogue is received by over 4,000 buyers and we feature each property on all the main portals such as Rightmove, Zoopla and Prime Location.
5. Regional – We inspect every property we offer for sale and offer local knowledge to both buyers and sellers.
6. Straightforward – Conveyancing solicitors can be prone to making big issues out of small ones which can drag on and on. We simply get on with the job, fast and efficiently.
7. Transparent – We aim to disclose any issues up front and our legal packs contain the relevant details, so buyers know what they are offering on before making an offer.
8. Open bidding – Buyers can see what the other bids are so can bid with piece of mind that if they are the winning bidder, they will have paid just enough to win the property.
How are auctions carried out currently?
Due to current times our auctions are live streamed online. We held three in May and June and sold 100% of lots. Our next auction is being held on 8th October at 2.30pm. The deadline to enter a lot is 11th September 2020 so do not delay.
Adhering to strict Government guidelines, we will:
visit your land or property to carry out an auction appraisal
promote your lot through our usual marketing channels
open house viewings will be conducted by appointment only
bidders are required to register and provide a deposit beforehand
bidders can bid on the day online, via telephone or proxy
Our live streamed auctions have worked well so far and we are thrilled with the results. We have sold 94% of lots offered.
If you would like to find out if your land or property is suitable for auction, please call 01234 362899.
Back to articles