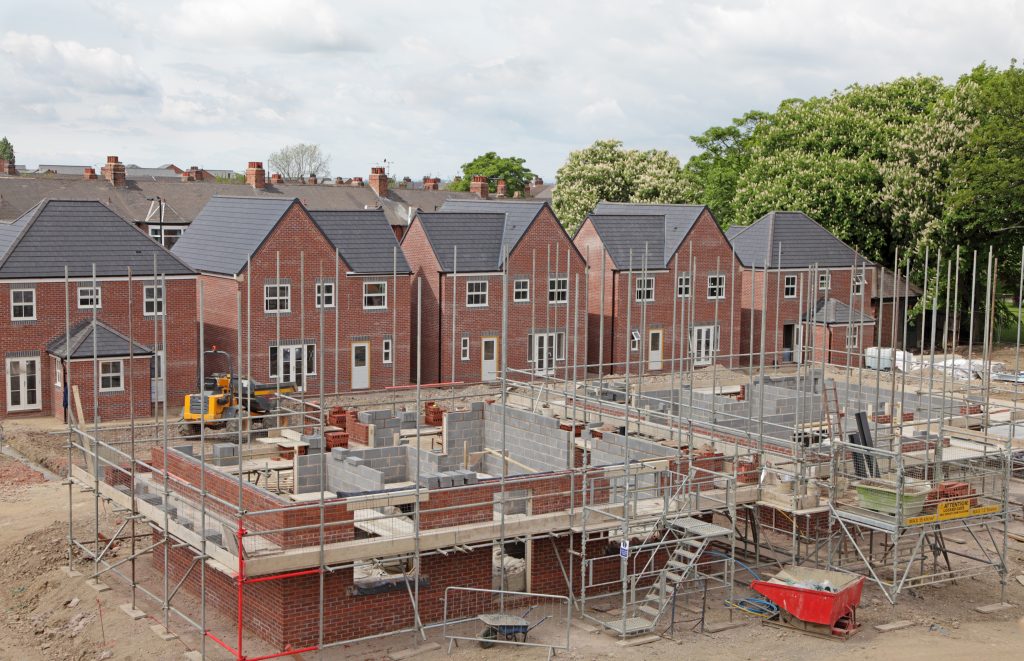 The long-awaited revisions to the National Planning Policy Framework (NPPF) were published by the Government in July. When the NPPF was first introduced in 2012, the Government trumpeted that it had successfully distilled over 1,000 pages of planning policy guidance into the 55 pages of the NPPF. With this first revision it is interesting to note that the number of pages has increased to 71! Although much of the content has not changed significantly from the original version of the NPPF, there have been a number of significant changes, mainly in relation to putting more pressure on Local Planning Authorities (LPAs) to ensure that their housing targets are delivered.
Housing Delivery
A new housing delivery test will be introduced for LPAs in November. It will measure the number of homes created against local housing need and penalise councils which under-deliver over a three year period.
LPAs have been given a deadline of 24 January 2019 to submit their emerging Local Plans to the Secretary of State for examination in order to avoid having to accept revised housing targets resulting from the new 'standardised' methodology in calculating housing need.
There is a requirement for LPAs to review their Local Plans at least every five years so even if they make the January 2019 deadline for submission of the plan for examination, this may only be a temporary reprieve. LPAs are asked to consider imposing a planning condition to oblige developers to commence development more quickly than the normal three year implementation period.
The Government has set a target of 300,000 units per annum. However, it is worth noting that new data is to be released in September, which it is understood is likely to lead to a reduced national target and therefore reduced local targets. It will be interesting to see what impact this may have on the housing need methodology.
New Settlements or Significant Town/Village Extensions
The revised NPPF provides clarification on the contribution of new settlements to housing delivery and there is reference to the principles of the garden cities movement suggesting that this form of development is supported by Government. It implies that councils will be encouraged to support these developments through locally led development corporations or joint ventures.
Compulsory Purchase
There is a reference to LPAs using compulsory purchase powers as a tool for land assembly.
Small Sites
The revised NPPF has reduced the percentage of small (not larger than 1.0 hectare) sites that should be allocated in a development plan from 20% to 10%.
Neighbourhood Plans
The revised NPPF highlights the need for development to comply with Neighbourhood Plans. The considerable weight that is attached to Neighbourhood Plans is a clear signal to Parish Councils and Neighbourhood Plan Groups to accelerate the making of Neighbourhood Plans. Once made, the NPPF confirms that a Neighbourhood Plan forms part of the Development Plan unless the LPA decides it should not be made.
Green Belt
The test for green belt boundaries to be reviewed has been strengthened. This requires LPAs to demonstrate fully evidenced and justified "exceptional circumstances" if green belt boundaries are to be reviewed to allow development to occur. It is expected that this will lead to proposals for pushing back green belt boundaries to be closely scrutinised.
Development in Rural Areas
The rural housing policies have not changed significantly, merely a re-statement that policies should reflect local needs and be supportive of rural exception sites. They should also consider including market housing to make the rural exception sites more attractive to landowners to bring forward for development.
To help to boost the rural economy, planning policies are encouraged to support conversion of existing buildings in rural areas. In order to meet local business and community needs in these areas, sites may have to be found adjacent to or beyond existing settlement boundaries.
The overriding direction from the Government is to explore the potential for "planning freedoms and flexibilities" where they would facilitate an increase in the amount of housing that can be delivered.
Whilst it would appear that the main focus of the revisions to the NPPF is to accelerate the delivery of housing, the NPPF remains an important tool in rural planning. We will have to get used to new paragraph numbers, for example the well-known paragraph 55, which covers development of homes in the countryside, has now become paragraph 79. It remains to be seen how the revised NPPF policies will be interpreted by LPAs. Nevertheless, the NPPF remains an important document where the presumption in favour of sustainable development is paramount.
To discuss any of these points or for further information, please contact Andrew Barr, Partner & Head of Planning & Development or Alice Lawman, Assistant Planner.
Back to articles