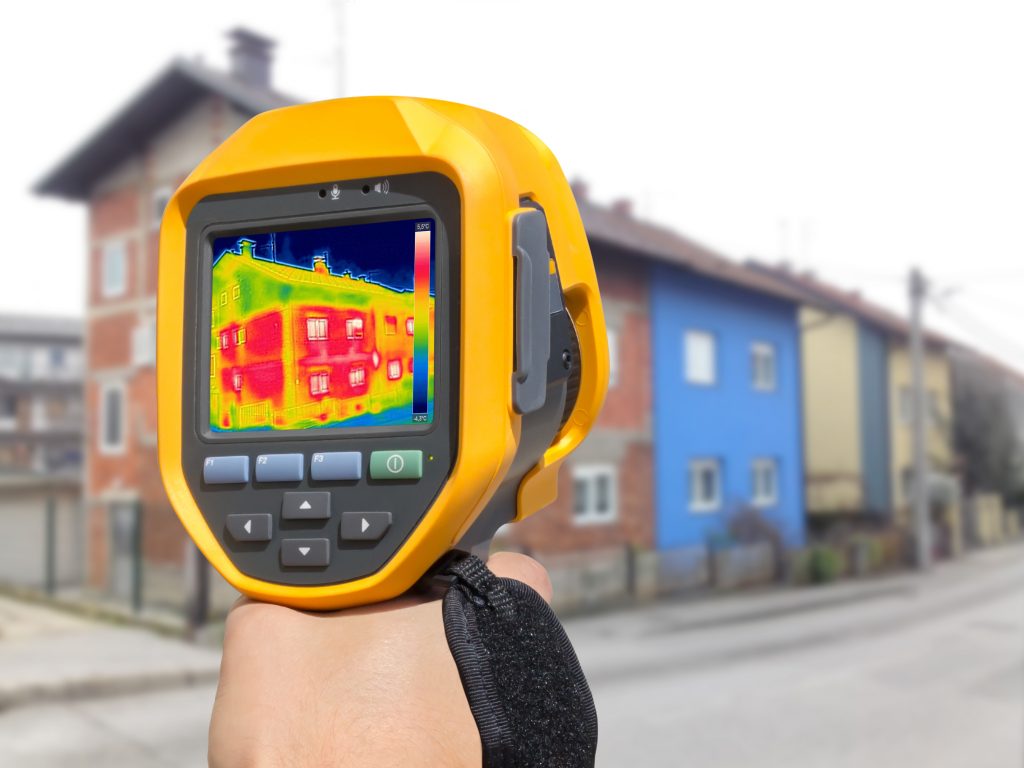 As we start a new year and a new decade, it's important we all review our habits and energy consumption. Whatever your view on climate change is, the general attitude of the public and media is changing. People appear more willing to make changes in their lives and generally becoming more eco-friendly in their approach. Given how much time we spend in buildings, here are a few things to consider and relatively easy measures we can all take in the buildings we occupy at home and work.
1. Insulation
Many people occupy older properties which are not very energy efficient.
One of the easiest and most economical things you can do is to top up your roof insulation. The key is to ensure you do not compress the insulation as this reduces its effectiveness. Also, please ensure you do not hinder the natural ventilation in the roof space as this may cause condensation and more problems further down the line.
If you have the opportunity to do so, consider incorporating cavity and external wall insulation. These can offer great benefits and dramatically increase the thermal efficiency of your property.
2. Draught proofing
Draughts are a huge culprit for lost warmth in our buildings, especially in older properties. Areas around ill-fitting windows and doors, letterboxes and chimneys can all leak an awful lot of heat.
Remember you have paid for the heat, so it's in your interest to keep as much of it in the property as you can. Cutting out draughts will also improve comfort levels whilst also saving you money on your energy bills.
If you have the opportunity to do so, consider more efficient replacement windows. When you consider the combined area of all that glass, you need them to perform efficiently and retain as much heat as possible.
3. Heating system
Winter is the time of year when you need your heating system working at its very best. An inefficient system will use more energy to create the same level of warmth and will end up costing you more in energy bills.
Ask yourself:
When was the last time your boiler was serviced by a qualified plumber?
How often do you check that all your radiators are working as efficiently as possible?
If you have the opportunity to do so, consider upgrading your boiler to a modern and more efficient model. It's generally accepted that any boiler over 15 years old will not be particularly efficient, therefore replacing this together with installing better heating controls will make a huge benefit to your property.
4. Save water
Using less water will save you costs of providing hot water to kitchen appliances, basins and sinks.
How often do you check your water bills? Ask yourself would you notice or spot an anomaly in a bill which may alert you to a leak or possible issue with your water usage?
If you have the opportunity to do so, consider replacing sanitaryware with modern low flush WCs and showers and taps with reduced flow rates. Also always keep an eye out for appliances with water saving labels.
5. Energy saving lightbulbs
If you haven't already, changing your lightbulbs to modern LED equivalents is one of the easiest changes you can make to save electricity. There is so much more choice on the market now and making the change is extremely easy and will save you money in the long term.
Each of the above tips will make a small difference. However, if you are thinking about extending or redeveloping a property, you have the chance to make a larger impact with the opportunity to incorporate many of the items on a grander scale. It will also allow you to consider renewable energy including solar panels and heat pump technology which will all help to reduce your energy bills, your carbon footprint and keep you in comfort.
If you occupy an older property, there may be restrictions on what you can do. However, there will still be opportunities to improve energy efficiency.
As we start a new decade, think more ambitiously and decide what you are going to do to reduce your energy consumption and help the environment.
For more information or to find out how our Architecture & Building Surveying department can help you please call Robert.
Back to articles