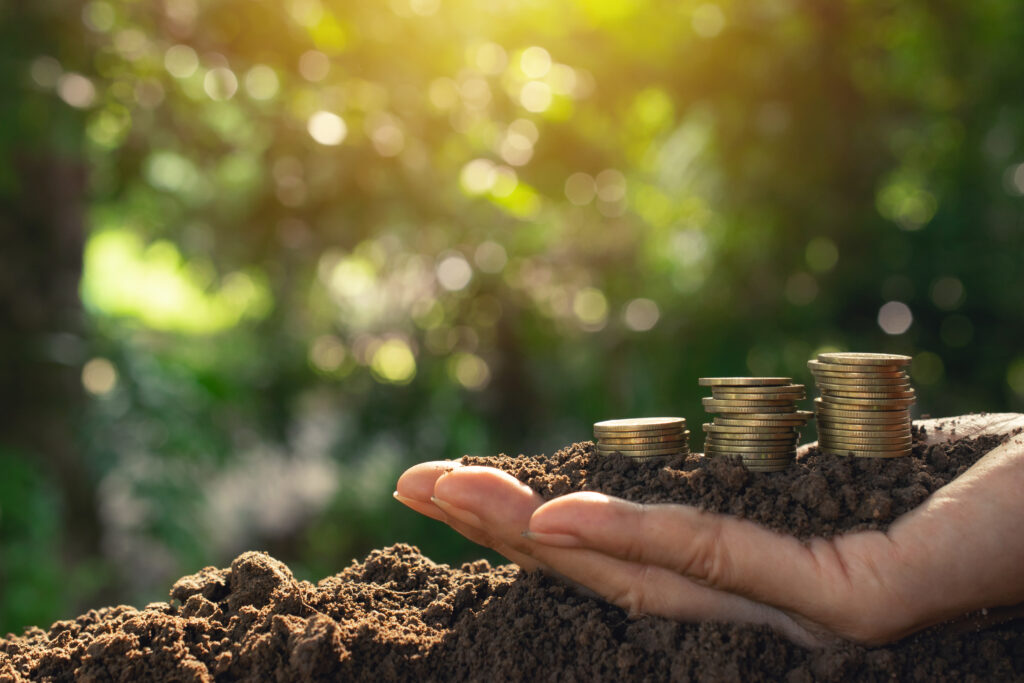 As we continue to see annual reductions to the Basic Payment Scheme monies received from Government, farmers and land managers can take advantage of applying for schemes such as the Sustainable Farming Incentive (SFI) in order to help to bridge this financial gap.
The SFI scheme is now open for 2023 applications, with the actions included in the scheme focussed towards providing flexibility to farmers and land managers, and offering options which have something suitable for every type of farm. Additionally, the scheme is not competitive and therefore anyone who applies (subject to being eligible) is guaranteed to be offered an agreement.
There are 23 actions offered as part of the 2023 SFI scheme, relating to soil health, hedgerows, pest and nutrient management, moorland, buffer strips, grassland and arable land, with higher payments being made for the more complex actions. It is likely that most farmers and land managers will already be undertaking some of these actions in the existing day-to-day management of their holding, and therefore it would be prudent for them to apply for the SFI, in order to receive a financial benefit for this.
The payment rates for the actions under SFI have been aligned to be similar to Countryside Stewardship options, so that you do not lose out financially, regardless of which scheme you choose to enter. There is also a management payment for entering into the SFI scheme, with £20 per hectare being paid for up to the first 50 hectares of land entered into an agreement. This is to help to account for the administration costs that may be incurred for managing an SFI agreement.
The SFI agreements run for 3 years, with farmers and land managers able to upgrade their agreement annually, either by including more land or adding more actions. An annual declaration must be submitted to the Rural Payments Agency confirming that all actions have been complied with.
With further actions being rolled out in 2024, this year is a good opportunity for farmers and land managers to enter into the SFI to gain an understanding of how the scheme works for them, as well as providing a guaranteed income for their business, with the option to upgrade or expand their agreement further next year. Payments under the SFI are made quarterly, which provides a regular cash flow for farmers and land managers.
For more information or if you require help in preparing and submitting your application, please call Katie Cross.
Applications for the Sustainable Farming Incentive (SFI) scheme are now open. There is no deadline for applications, which can be submitted online though the Rural Payment Agency's system. Payments will be made quarterly with the first payment usually made 3 months after the agreement start date.
Currently there are only two standards available but more will be available in future years. The standards available, as well as the payment rates, are detailed below:
Arable and Horticultural Soils Standard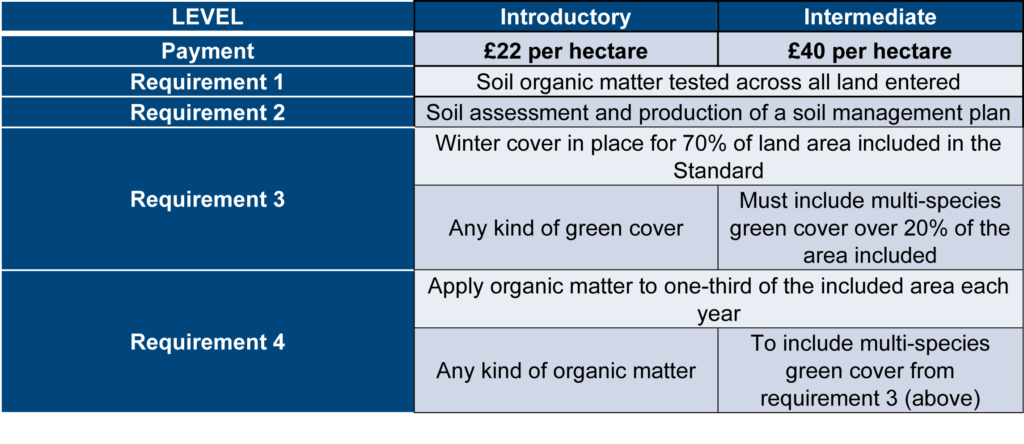 Key Points:
To be eligible for this standard, each land parcel entered must be cultivated arable land. This can also include temporary grassland, i.e. land that has been in grass or other herbaceous forage for less than 5 years. Alternatively, temporary grass can be entered into the Improved Grassland Soils Standard. If the temporary grass will have been down for more than 5 years at some point during the 3 year SFI scheme, it will need to be entered in the Improved Grassland Soils Standard as it would no longer be considered arable land.
Improved Grassland Soils Standard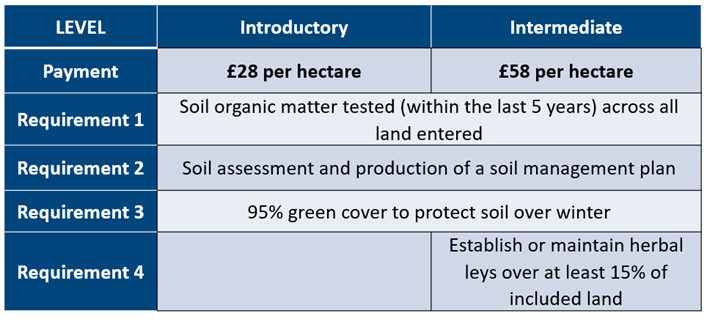 Key Points:
To qualify as 'improved grassland', the land must have been managed in some of the following ways:
been re-seeded at least once within the last 15 years
regular fertilising, typically at least 100 kg per hectare of nitrogen either as an artificial fertiliser or animal manures/slurries
boom spraying herbicide to treat weeds
active, well-maintained field drains
taking any conserved forage as silage, haylage or hay, usually more than once a year
a high coverage of ryegrass and white clover
The detailed scheme requirements can be found here.
For more information or to find out how our Rural Property & Business department can help you please contact 01234 352201 or 01280 428010 or email bedford@robinsonandhall.co.uk.