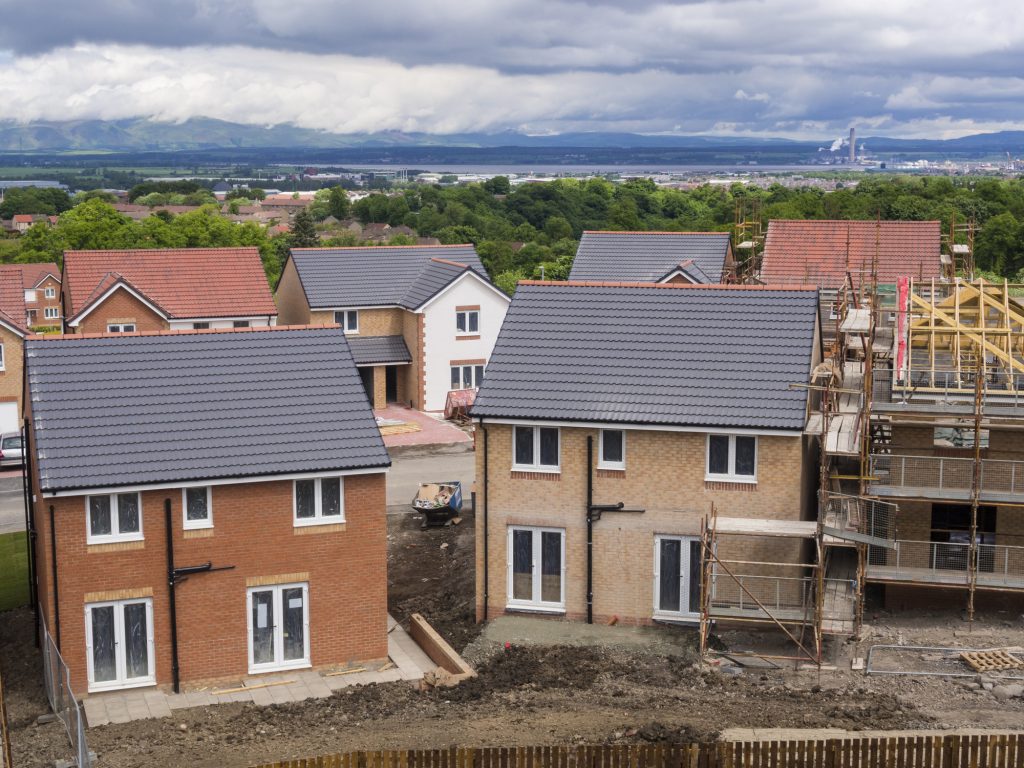 Over the last three years, we have seen a growing trend of landowners being approached by developers looking to develop new garden villages. These garden villages are often within the open countryside on land that we would not normally consider suitable for development as it is not adjoining any major settlement.
The garden village concept is for these communities to be self-servicing, with a local service centre, and to vary between 1,000 and 3,000 houses. The area of land required is significant at 200 to 600 acres per village and we have noticed a trend towards being close to a train station and/or good road connection.
The garden village concept therefore offers huge opportunities to landowners to gain the benefit of development proceeds, whilst also creating a development that they can be proud of with a focus on place making and designed with the community in mind.
The first few developments using this new concept have now received planning permission and the house builders, in particular the large PLCs, like the concept due to them being able to provide a significant housing number over the long term. The advantage to the local councils is that it provides the opportunity to locate housing away from further expansion on the edges of existing conurbations.
With the continued need for new housing sites and the Government preparing its Strategic Framework for the Oxford to Cambridge Arc, we are already involved in negotiations for a significant number of garden village sites and expect to see further proposals come forward through the planning system.
If you are a landowner and are approached about a new garden village development, please do consider it carefully and discuss it with us at an early stage. The development of such land may feel farfetched but it may now be far more likely than it once was.
Should you have any questions then please contact Andrew Jenkinson, Partner and Rural Chartered Surveyor, on 07967 964508 or email abrj@robinsonandhall.co.uk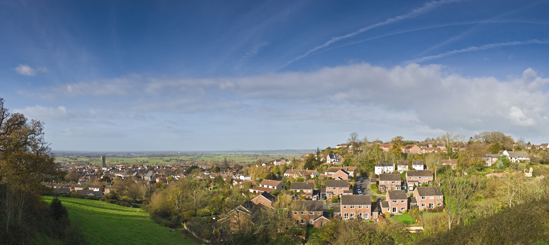 The Government has launched a consultation on the Oxford to Cambridge Arc which is aimed to inform their approach and vision to the future of the Arc. The consultation will run for 12 weeks from 20th July to 12th October 2021.
The Spatial Framework, which will be produced over the next two years, will set out the master vision for the Arc and will have the same weight in planning terms as the National Planning Policy Framework. This means that all of the Local Planning Authorities within the Arc will have to comply with this document when drawing up their own individual local planning policy.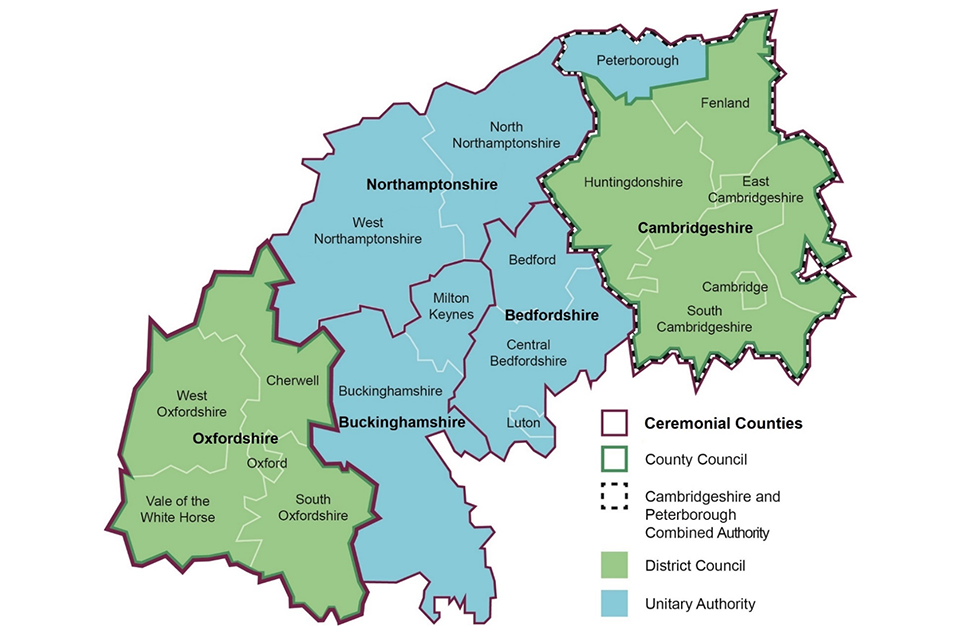 The consultation covers the counties of Oxfordshire, Buckinghamshire, Northamptonshire, Bedfordshire and Cambridgeshire and is the first of three consultations. Whilst the final Spatial Framework will not make site allocations, it will recommend areas for growth and will guide the Local Plans and investment decisions through to 2050.
The Government believes that the Spatial Framework will allow them to plan for growth in a way that:
makes the area a better place to live and work for all;
leaves a long-term legacy by protecting and enhancing the Arc's built and natural
environment and beautiful places; and
helps combat and build resilience to climate change.
In addition, the Government has announced a new expert panel to advise on sustainable economic and housing growth in the Arc. The panel's primary area of focus is between Bedford and Cambridge where the Government is examining opportunities to bring forward well designed, inclusive and sustainable places.
It is important to make your voice heard in the preparation of the Spatial Framework, as it will guide many planning decisions over the next 20 years, even with changes in central and local Government. Please click here to have your say on the Oxford to Cambridge Arc. The link will take you to the online platform with set consultation questions.
If you require more information on the Oxford to Cambridge Arc, please visit the Government website here. If you would like to speak to one of our Rural Property & Business experts about the Oxford to Cambridge Arc and potential impacts it could have on your land, please call 01234 352201 and ask to speak to Andrew Jenkinson or Polly Sewell.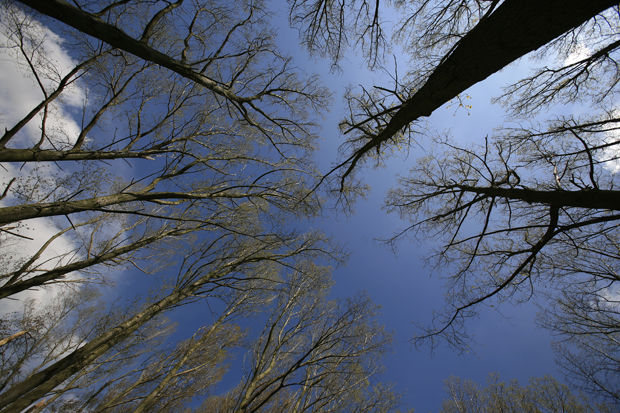 The Forest of Marston Vale Trust has secured unprecedented levels of funding from the Department for Environment Food & Rural Affairs (Defra) to accelerate tree planting activity within the Marston Vale area of Bedfordshire over the next four years. Under this new "Trees for Climate" scheme, up to £8 million is available to support new tree planting projects up until April 2025. It presents an excellent opportunity for landowners looking at options for their land going forwards, and a chance to explore how trees can be part of their plans.
Covering 61 square miles between Bedford and Milton Keynes, as shown in the plan below, the Forest of Marston Vale is one of 12 Community Forests established during the early 1990s. Since its inception over 2 million trees have been planted within the Forest area and, with the Government's commitment to planting 30,000 hectares of woodland per year across the UK by 2025, this additional funding will help enable more planting to be completed.
The Defra-backed Trees for Climate Scheme will provide flexible funding packages to landowners for creating new woodlands, including payments for up to 15 years. Assistance will be given to design planting proposals and also to plant and establish the new woodland over the first 5 years, if required. Locally, the Trees for Climate scheme is unique to the Forest of Marston Vale, and offers more flexible and potentially greater levels of funding than nationwide schemes recently launched by the Forestry Commission.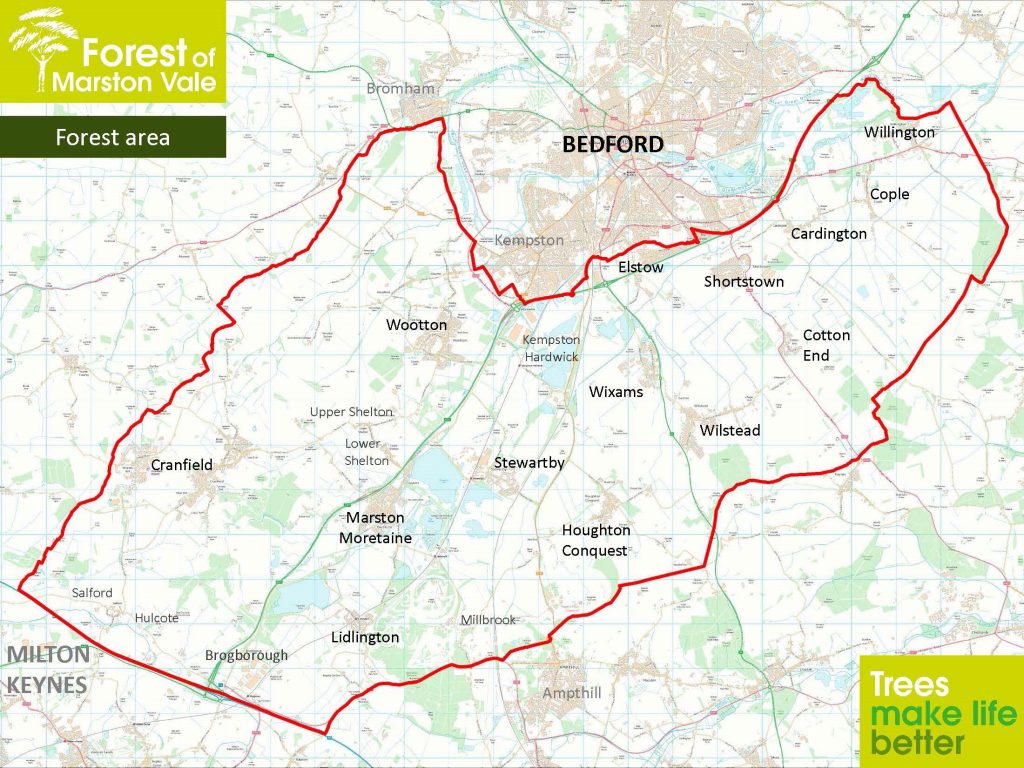 If you have land within the Forest of Marston Vale area and would like more information on the Trees for Climate Scheme, please contact Katie Cross on 01234 362935 or email krc@robinsonandhall.co.uk