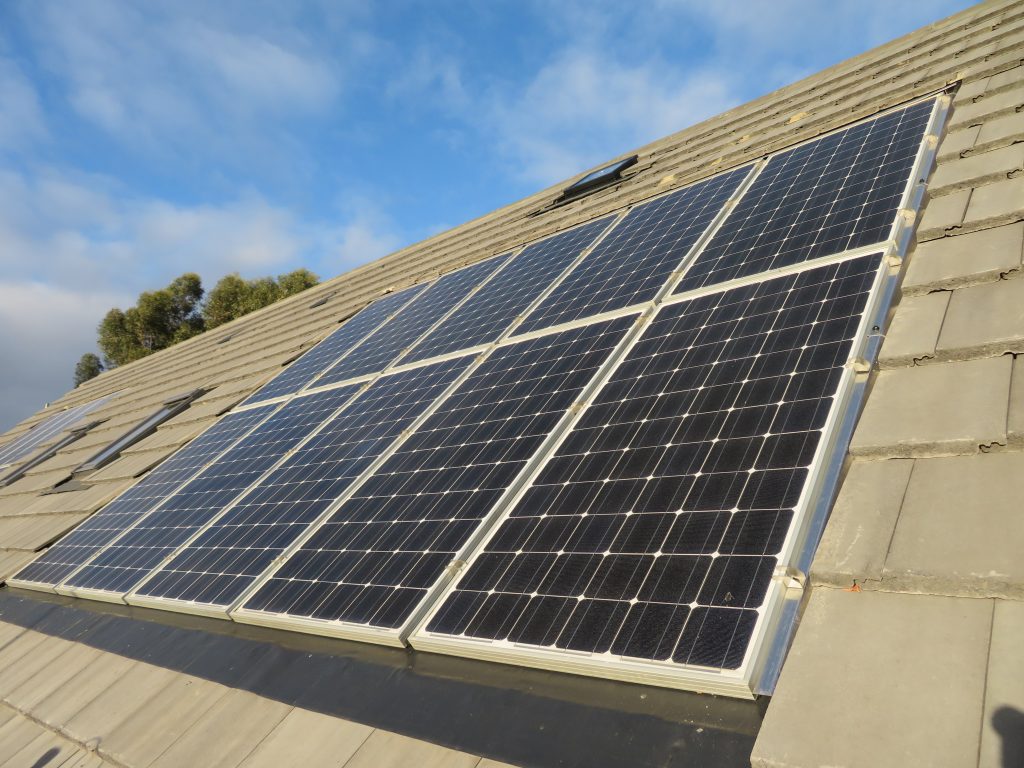 According to the Government database, the first half of 2023 has seen a boom in renewable energy installations, with more heat pumps and solar panels being fitted than any six-month period in previous years.
Ofgem has found that over 20,000 households installed solar panels every month of this year so far, whereas heat pumps reached a peak number of 3,000 household installations a month for the first time. June 2023 alone had more renewable energy installations than in any six-month period in recent history. Battery technologies, allowing storage of energy generated by solar PV panels, also exceeded previous numbers.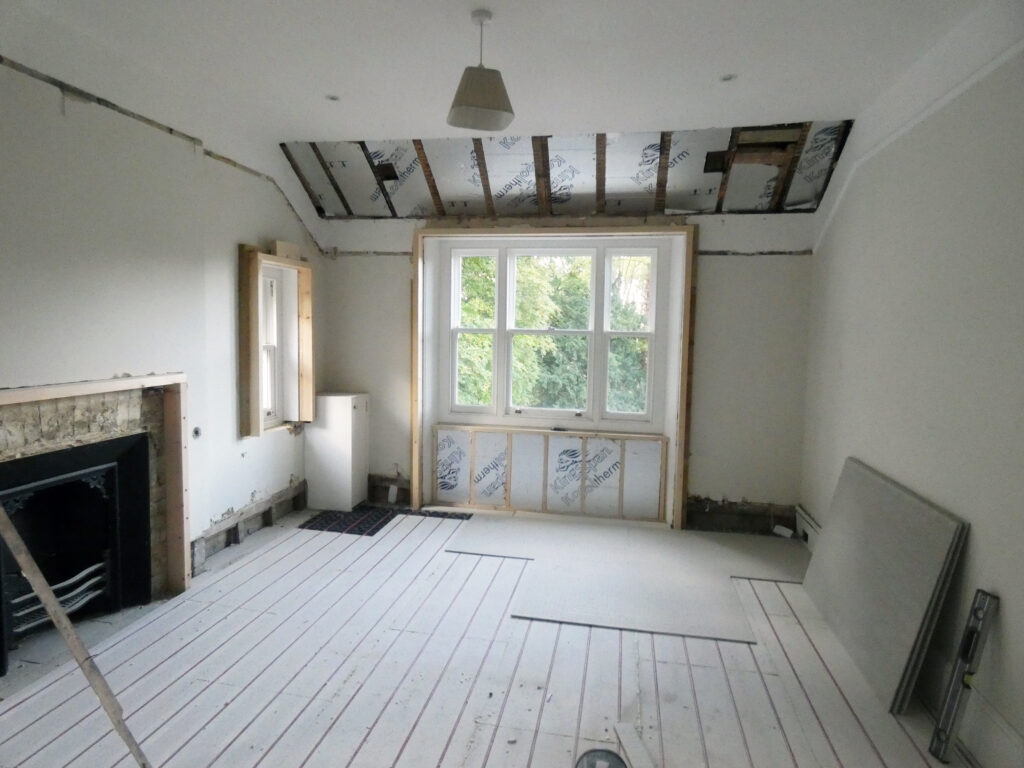 One of our clients has taken this on board while refurbishing their home near Baldock. The house is a 5 bedroom former farmhouse, mainly constructed in the Victorian period, but with a dilapidated and disused 1970s extension. The house, situated in a remote location, had an oil-fired central heating system. In the first phase of works, a ground source heat pump and underfloor heating were fitted to the useable living space. This area was also fitted with improved floor, wall and ceiling insulation and the works were completed in December 2022. The heat pump installation took advantage of a Government grant of £6,000 under the Micro Generation Scheme.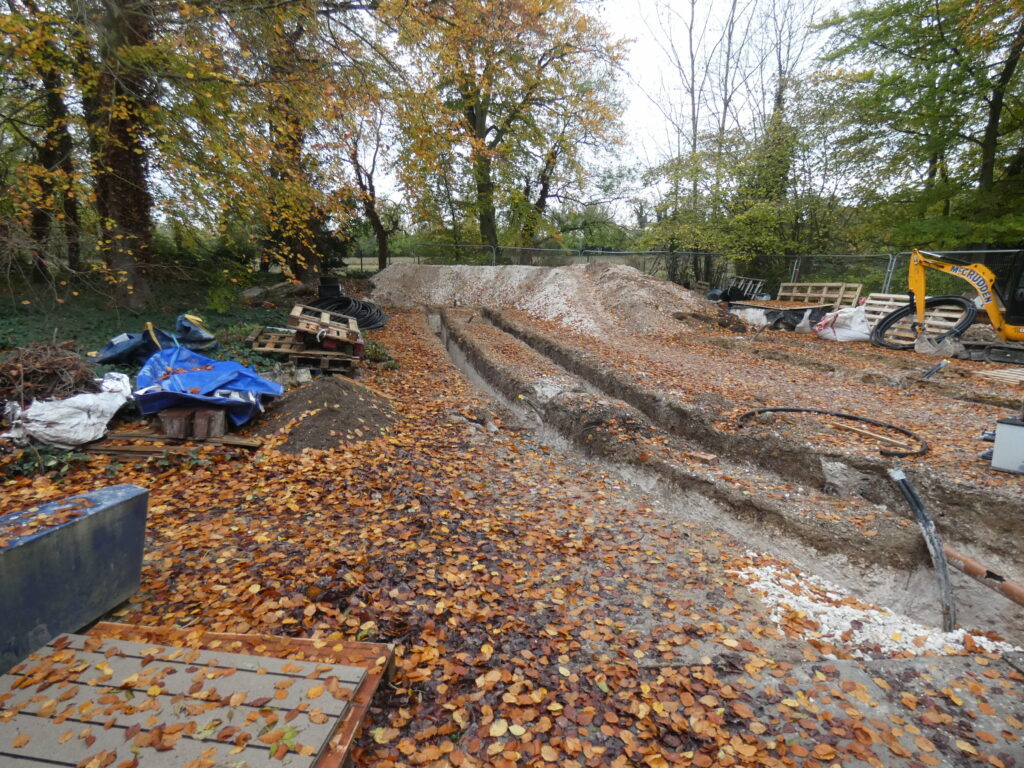 We are now embarking on the next phase, including a full upgrade to the 1970s extension. This area will have a new pitched roof to complement the main house. Advantage has been taken to install solar PV panels on this roof and it will be linked up to a battery storage system which part supplies the requirements of the heat pump system. To complement the underfloor heating system, we have designed and specified a significant thermal upgrade to the dilapidated 1970s extension. The works include new thermally efficient windows and doors, insulated drylining, replacement ground floors and underfloor heating. This phase commenced in May 2023 and is due to finish in autumn 2023. It is anticipated that the original EPC 'E' rating of the house before work started will now become at least a 'B' rating when complete.
Stuart Brown, Chartered Building Surveyor, commented "As the cost of energy continues to grow, we are seeing more people turn to renewable technology to generate their own energy and heat at home. We are pleased to assist our clients in reducing their dependency on fossil fuels. There are still Government incentives available to phase out oil and gas boilers, replacing them with heat pumps. We need to continue to push this expansion to meet Government ambitions to reach net zero by 2050."
For further information or to discuss your renewal energy project with our team, please contact Stuart Brown.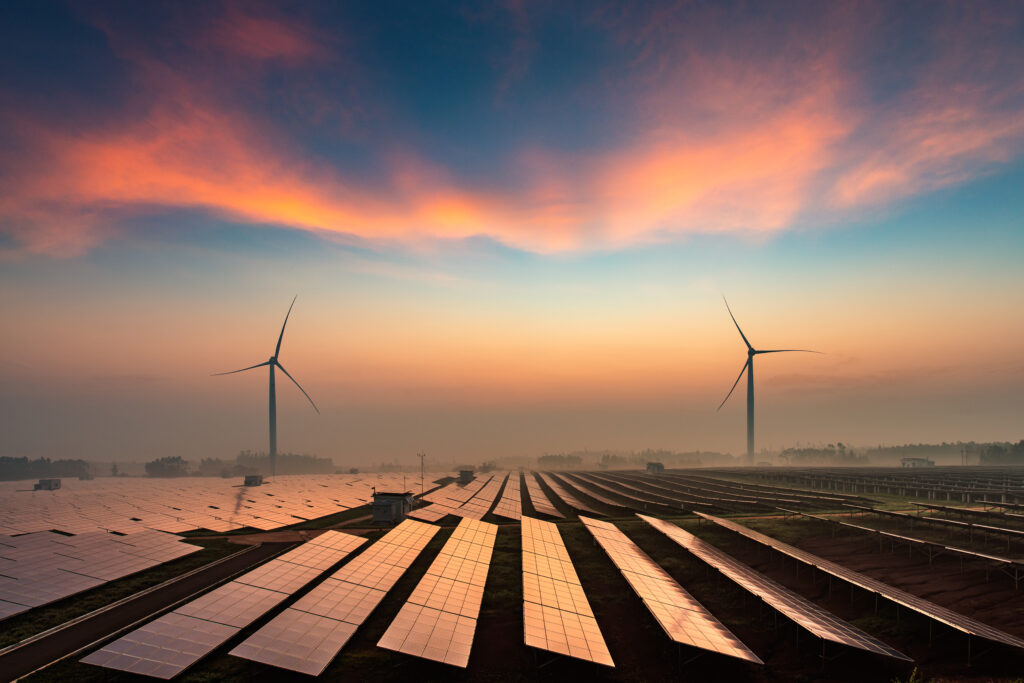 Opportunities to invest in renewable energy is on the increase, helped by the fact that the Government has set ambitious targets to boost the transition from fossil fuels to renewable energy sources.
With a focus on maximising the efficient use of land, the strategy supports "co-located" solar projects that are developed alongside farming, onshore wind generation or energy storage, all of which present an opportunity for farm diversification.
We have been actively involved in securing planning permission for a solar farm in Central Bedfordshire and are well placed to offer sound advice and guide you through the entire planning process.
We have the expertise to assist you and will carry out a planning appraisal to assess your land for potential renewable energy development. We will ensure you take advantage of the opportunities available and make a real contribution towards mitigating the effects of climate change by generating clean energy.
We are also acting for a number of landowners looking to agree terms with solar developers on option agreements. We are therefore well placed to advise on the commercial terms of such agreements should you be approached by a developer looking for an option over your land.
For more information or to discuss your land with our planning team, please contact Abel Bunu.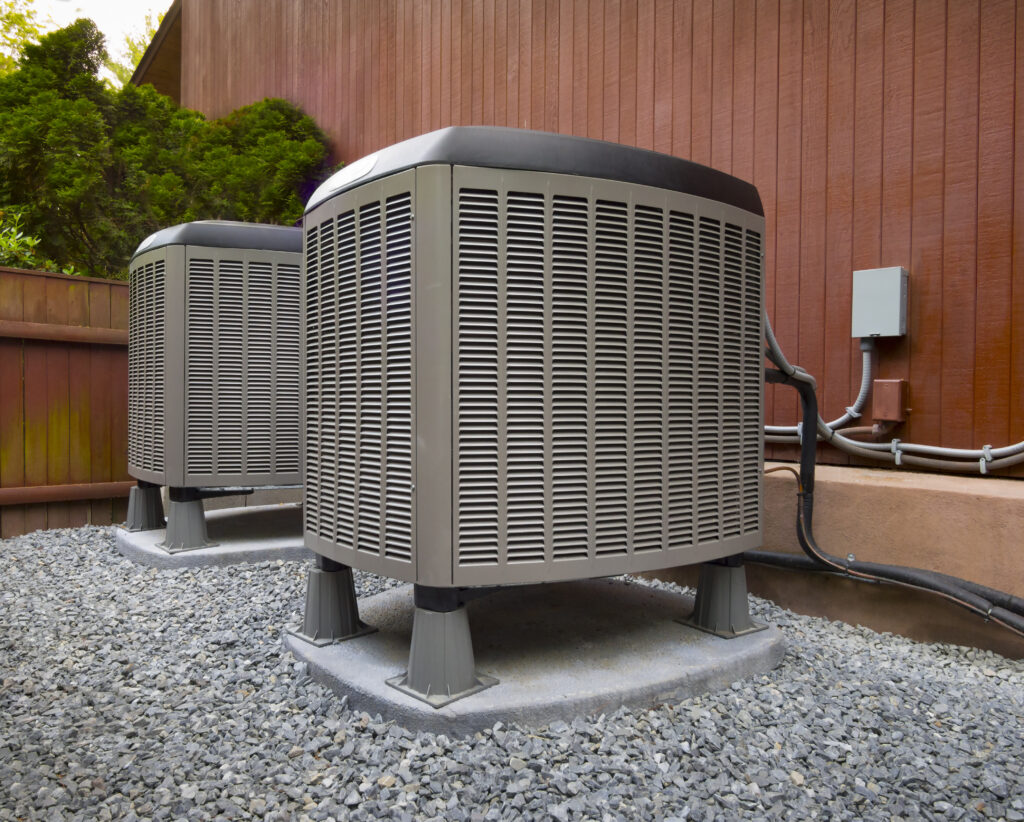 The opportunity to take advantage of funding available for heating your own home is shortly coming to an end.
As previously reported, the domestic Renewable Heat Incentive (RHI) scheme finishes on 31st March 2022. This is a Government scheme which pays homeowners for heating homes by a renewable source, such as an air source heat pump, ground source heat pump or biomass.
There is not long to go before the current scheme finishes, therefore anyone wanting to apply needs to have their system commissioned and running on or before this date.
An investment in renewable technology usually requires a higher capital outlay, however the RHI payments are designed to repay this over a period of seven years. In the meantime, the occupants benefit from the technology as well as lower running costs for the property.
We have been involved in a number of domestic schemes which have already taken advantage of the tax-free annual payments which are also index linked.
One satisfied customer quotes "When my air source heat pump was commissioned, I arranged for the gas company to disconnect my gas meter. I was a little nervous about committing solely to electric heating, however last year my electricity bill was less than the previous year's combined gas and electricity costs." It just goes to show with careful planning and the right design, renewable technology can make a real difference.
All is not lost after March 2022. We are still waiting for the Government to announce what might take over from the current scheme. However, its rumoured not to be as financially lucrative as the current scheme.
If you are planning to carry out a major refurbishment then it will still be worth considering installing new renewable technology. This is also very timely given the Government's goal to cut carbon emissions and the announcement that by 2025, all new homes will be banned from installing gas and oil boilers. Renewables are going to be placed at the forefront of people's future schemes.
If you are looking to develop your property and incorporate renewable technology in your project, please contact Robert Franklin, Head of Architecture & Building Surveying, at Robinson & Hall, on 01234 362917 or email rjf@robinsonandhall.co.uk