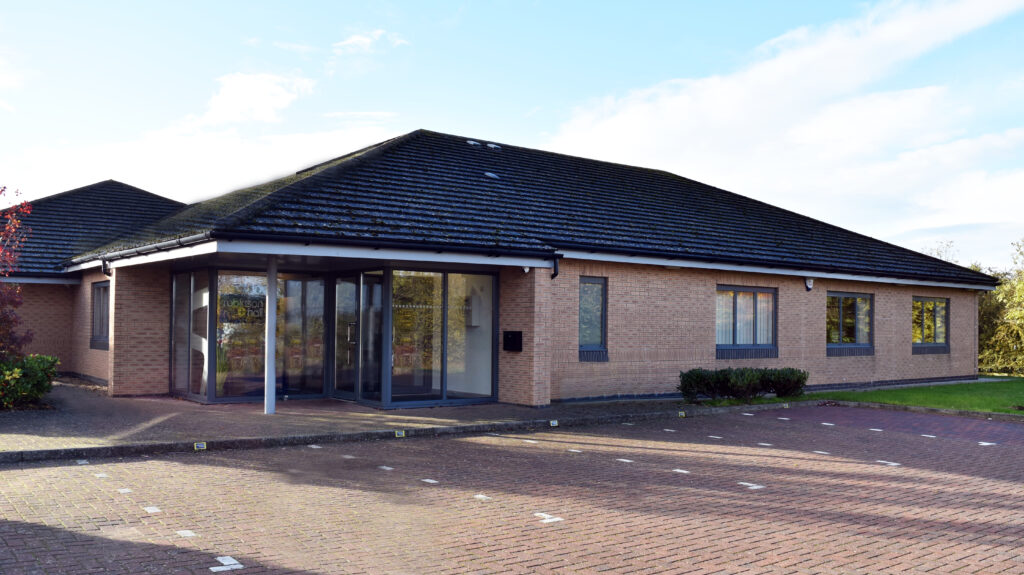 Our more modern, open plan offices are now located in Unit 1, Highfield Court, Highfield Road, Oakley, Bedford MK43 7TA.
After nearly 30 years at Bromham Road, we thought it was time for a change. Our offices are now located in Oakley, only 5 miles North of our previous location.
Please pop in and visit us. We would be delighted to show you around.
Robinson & Hall's Architecture & Building Surveying department has been thrilled to assist Oakley Pre-School with its new expansion in the form of two new purpose-built classrooms.
We have been heavily involved in the project from start to finish, including planning, design and project management. The new, high quality building was created off-site in Lincolnshire and delivered to the site in Oakley. Arriving in pre-formed sections, it was then bolted together and up in a day! Watch the action for yourself below:
The Pre-School has been running in the village for over 50 years and has a fantastic history supporting generations of families over many decades. The new building means they can offer space for up to 40 children.
Please contact Oakley Pre-School direct for further details of spaces available. Their website can be found here.
If you have a project which will help enhance your community then please get in touch with Robert Franklin, Head of Architecture & Building Surveying at Robinson & Hall, on 01234 362917 or email rjf@robinsonandhall.co.uk