Your rental property could be one of your biggest investments so it makes sense to keep it in good condition. Extreme weather conditions during the winter months can take their toll on homes. Fortunately, there are steps you can take to help prevent or limit damage, which could save you a lot of money in the long run.
Below is an essential maintenance checklist to ensure your rental property remains in good condition during the winter period.
Repair Cracks and Crevices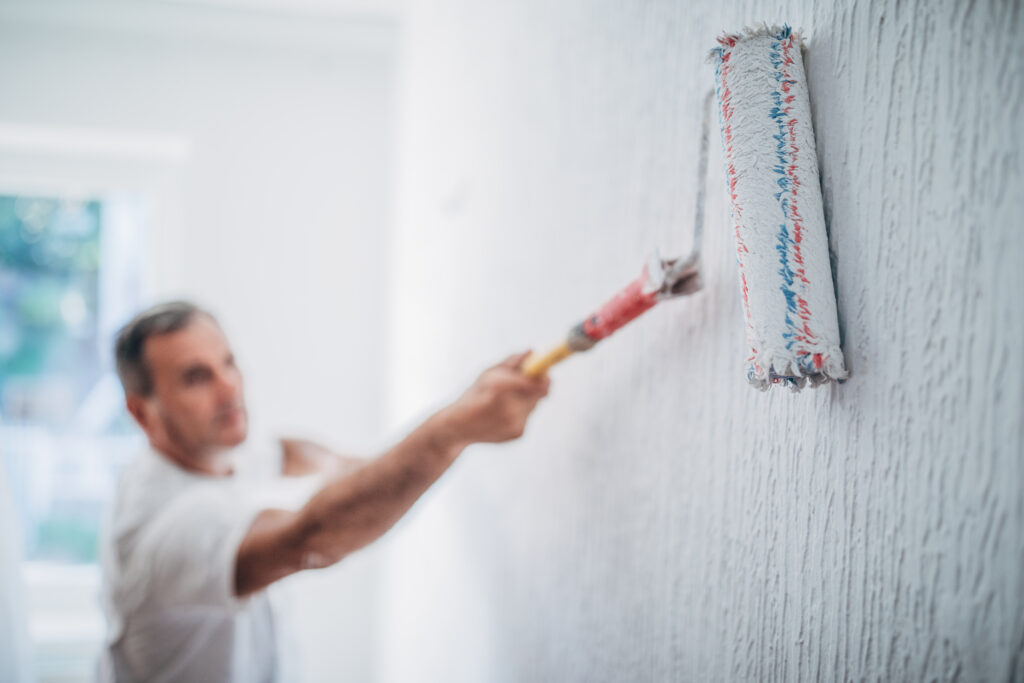 Any gaps or cracks in the exterior of your property could result in long term problems if left untreated. If moisture from the outside finds its way into the property, you could be facing serious damp and mould issues. This is easily avoided through regular inspections and property maintenance.
Key areas to focus on include:
Air leaks around windows and doors
Garage or shed doors
Ill fitted exterior doors
Check guttering and the roof
A blocked gutter might not seem like a big problem, but it can lead to major damage. An overflowing gutter or a split resulting in a leaky gutter can mean water discharging straight onto your walls. Water will penetrate brick and stonework leading to damp and if it freezes in the cold, water can quickly cause serious damage to masonry.
Keeping your roof in good condition is a year-round concern. Although in a stormy, cold wintertime, it's even more important. Check for cracked, broken or missing tiles. These can all let water in, causing damage to the structure of the building.
Broken and missing tiles can also let high winds pass through, resulting in further tiles being lost. What could have been a relatively cheap and quick fix could turn into a major repair job.
Boiler
Make sure the boiler has been serviced; it's going to be working harder over the next few months. Consider putting a service plan in place and if it's a gas boiler, make sure the gas safety certificate is up to date.
Alarms
Every habitable floor of a rental property must have a working smoke alarm and any room with a solid fuel appliance, e.g. a working fireplace, must be equipped with a carbon monoxide alarm. While testing your alarms, check the burglar alarm is working for added tenant reassurance on dark nights.
Pipes
When water freezes in extremely cold weather, it expands and can result in burst pipes. To prevent this:
Ensure pipes are well insulated and there are no cracks
Fix any dripping taps
Get the boiler serviced regularly
Run the heating at a low temperature during void periods
At the start of a new tenancy, make sure your tenants are aware of the location of the stopcock and understand what to do in case of an emergency
Door Locks
Sometimes extreme cold weather can freeze locks. Rather than getting a late-night call from a tenant locked out of their home or incurring an emergency call out cost from a locksmith, a pre-emptive spray with lubricant will prevent sticking.
Emergency contact details
One of the most important ways you can protect your rental property over the winter is to provide your tenants with a list of emergency numbers to contact if things go wrong. This should include:
Plumber
Electrician
General property maintenance provider
Locksmith
This is particularly important if you are planning to go away over the Christmas break.
By providing your own list of numbers, you can ensure that any repairs or maintenance issues are dealt with by reliable tradespeople. At Robinson & Hall our Lettings department has an out of hours line which tenants can call and we instruct a reputable contractor, so landlords don't have to!
For more information or to book a no obligation lettings appraisal, please contact Raj.