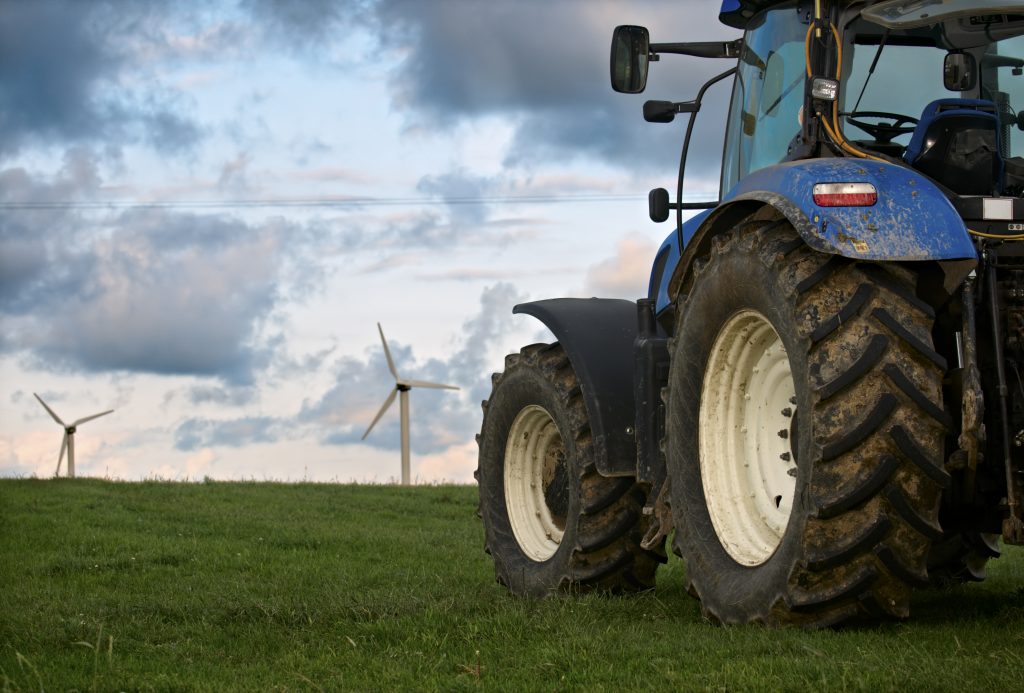 As we move towards the end of 2021, the loss of Basic Payment Scheme (BPS) payments is sadly no longer a future concern; it is very much here. It is a central consideration for budgeting and management decisions being taken now and as such it is more important than ever to ensure that all potential income sources are being utilised.
Going forward it is proposed that part of the BPS loss is to be filled by payments under the much-publicised Environmental Land Management Schemes (ELMS). ELMS are to be fully implemented by 2024 and, in anticipation of this, DEFRA is keen to introduce elements of the schemes now.
The Sustainable Farming Incentive
The Sustainable Farming Incentive (SFI) is one of three schemes within ELMS, providing payments at farm level. DEFRA sees this as a tool to allow farmers to have a different perspective over their land, focusing on natural assets and the best means to protect and enhance these. The SFI concentrates on improving biodiversity, tackling climate change and creating a greener landscape.
An initial SFI pilot is in the process of being rolled out, with the application window having closed at the end of September. The key role of this pilot is for participants to 'test' the scheme and its components and to be paid for their role within this. Applicants were limited to those receiving BPS payments and not currently in a stewardship scheme. The pilot is set to begin at the start of November 2021 and run for three years.
There are eight standards within the pilot, each subdivided into three 'ambition' levels. Payment rates have been set broadly equivalent to Countryside Stewardship, with the payments available reflecting the difference in work required for each level.
The table below provides a summary.

Standard
Payment
Introductory
Intermediate
Advanced
Arable and Horticultural Land
£28/ha
£54/ha
£74/ha
Arable and Horticultural Soils
£26/ha
£41/ha
£60/ha
Farm Woodland
£49/ha
–
–
Hedgerows
£16/100m
£21/100m
£24/100m
Improved Grassland
£27/ha
£62/ha
£97/ha
Improved Grassland Soils
£26/ha
£44/ha
£70/ha
Low and No Input Grassland
£22/ha
£89/ha
£110/ha
Water Body Buffering
£16/100m
£29/100m
£34/100m
Alongside the pilot, a slimmed-down SFI is to be launched in the spring of 2022. This will be available to recipients of BPS and to be a more basic version of the options available within the pilot and the final ELMS (due in 2024).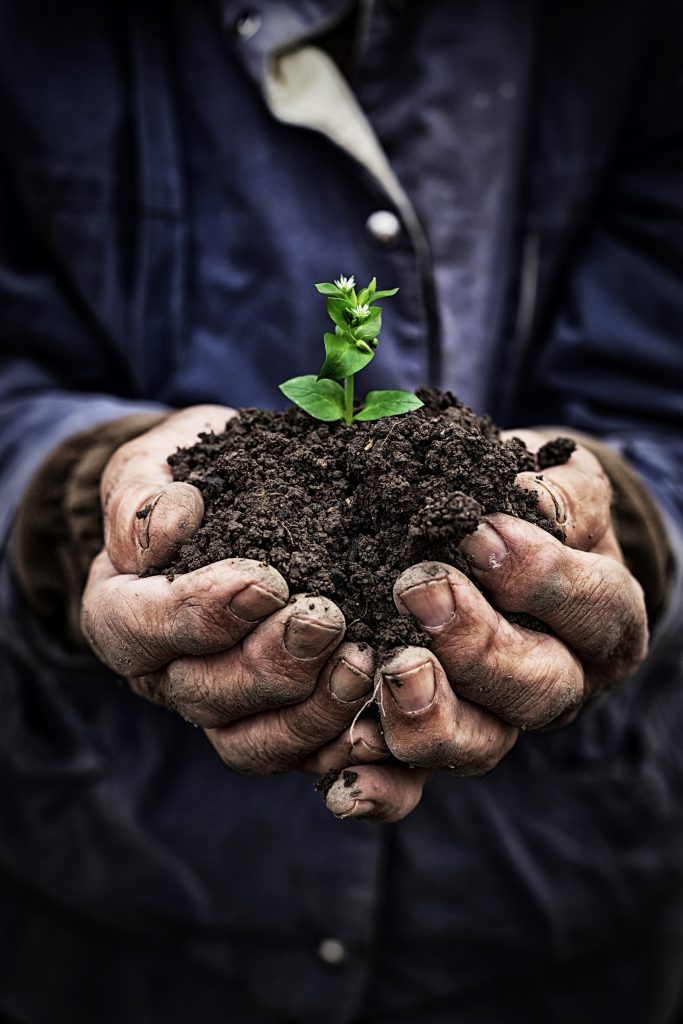 This will focus on:
Arable and Horticulture Soils
Improved Grassland Soils Moorland and Rough Grazing
Animal Health and Welfare Review
A full outline of payment rates is yet to be provided for the 2022 roll out, although they are expected to be similar to those in the 2021 pilot. It is expected that payments will be equivalent to a 30% uplift compared to similar Countryside Stewardship payments.
The SFI is being developed to allow greater flexibility and choice for the farmer and manager. We have been promised a move away from 'penalisation' of mistakes and errors and an openness to moulding the scheme to the individual holding. There will be the potential to add and remove parcels from standards and the ability to choose different levels for each standard. Farmers already in Countryside Stewardship are allowed to apply, however it is important to note that the principle of 'no double payments' is being adopted by DEFRA. Therefore, if a parcel is within an existing Countryside Stewardship scheme, it cannot be included in the SFI scheme until the initial scheme ends. Therefore, if you have an option on a parcel under Stewardship, you couldn't enter the same option on the same parcel for SFI.
We would recommend that farmers and managers begin to consider the suitability of their land for an SFI application now, in order to be well prepared for when the application window opens in the spring of 2022. We would be more than happy to discuss the options available and to help in your application.
Please contact Alice for further assistance.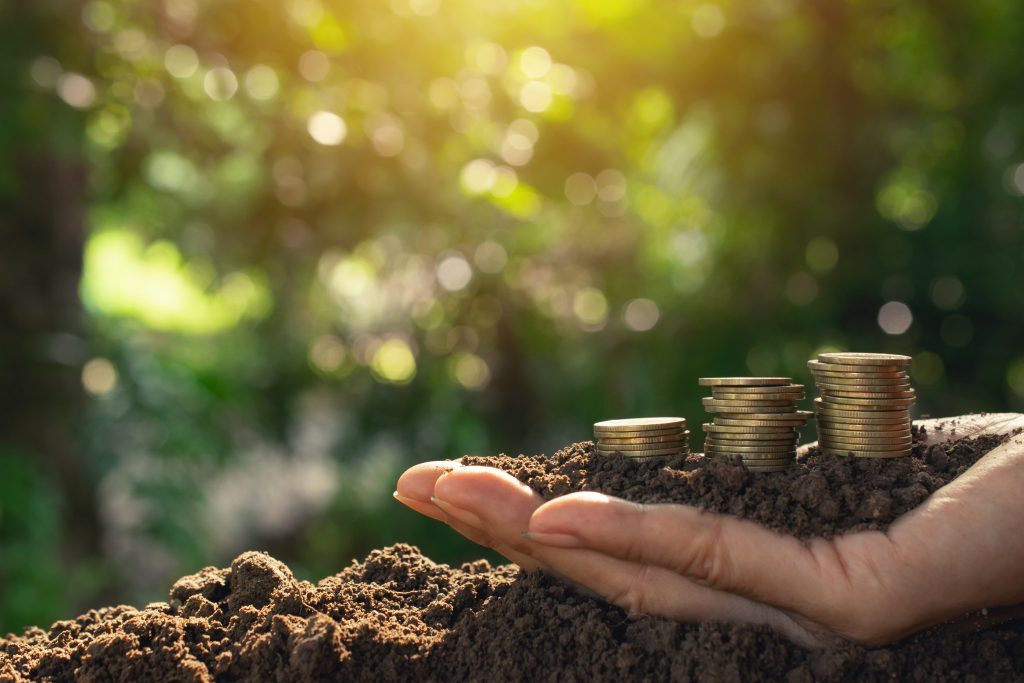 The Department for Environment, Food & Rural Affairs (DEFRA) has now published its consultation on the proposed changes to the Basic Payment Scheme (BPS) and future funding for farmers. This includes its proposals for a lump sum exit scheme and the approach to delinked payments in England post-2023. It includes details of potential eligibility criteria, how the lump sum is calculated and the reference period to be used for determining both the lump sum payment and the value of delinked payments. The main points of the consultation are summarised below:
Lump Sum Exit Scheme
DEFRA plans to offer farmers in England who want to exit the agricultural industry the opportunity to do so by offering a lump sum payment. It is proposed that this lump sum will be offered in 2022 only and will create early opportunities for new entrants to access the industry.
If a farmer chooses to take the lump sum payment, all English BPS entitlements held by them will be cancelled, with no option for taking a partial lump sum. To be eligible for the lump sum scheme, a farmer would have to give up their land in England either by gift, sale or letting for a term of at least 5 years. To prevent recent entrants from applying for the lump sum payment, eligible applicants must have first claimed direct payments in 2015 or earlier. Additionally, free entitlements for young and new farmers will cease.
It is proposed that the lump sum payment will be calculated using an average of the values of BPS payments made to a farmer during 2018, 2019 and 2020. The lump sum payment will be calculated at 2.35 times the reference amount, with a proposed payment cap of £100,000.
DEFRA is aiming to provide the key rules and guidance for the lump sum payment by the end of October 2021 in advance of the introduction of the scheme in 2022. It is anticipated that the application period for the lump sum exit scheme will be in the first half of 2022.
Delinked Payments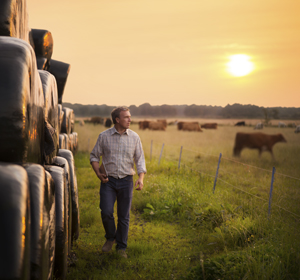 DEFRA intends to introduce delinked payments in 2024. This means that recipients of BPS will no longer need to farm the land to receive the payment. The eligibility for delinked payments will, similarly to the lump sum payment scheme, be based on a reference period. In order to receive the delinked payments, it will be necessary for the recipient to still be farming at the end of the reference period and in 2023 if the reference period is earlier than this. New entrants who enter farming after the reference period will not be eligible for delinked payments but will be able to apply for payments through any newly available schemes, such as the Environmental Land Management Scheme (ELMS).
The value of the delinked payments between 2024 to 2027 will be calculated based on the BPS payments made to the farmer in a reference period, by using a 'reference amount' for each applicant. DEFRA is currently proposing some potential dates to use for the reference period, the first being 2018, 2019 and 2020 as per the lump sum payment scheme. The second option is to use the average of the 2018 to 2022 payments and the third is just the 2022 payment. The reference period used to calculate the delinked payments will be confirmed following the consultation. Additionally, DEFRA will inform farmers of their reference amount prior to making the delinked payments in 2024. This has an immediate impact on those who are looking to rent or buy land as the reference period chosen will effect your level of payments between 2024 and 2027.
The consultation period commenced on 19th May 2021 and will end at midnight on 11th August 2021. Anyone wishing to respond to the consultation can do so via the following link: https://consult.defra.gov.uk/agricultural-policy/lump-sum-and-delinked-payments-england. Alternatively, responses can be made by email to DirectPaymentsConsultation@defra.gov.uk or by post: Direct Payments Consultation, Consultation Coordinator, Defra, 2nd Floor, Foss House, Kings Pool, 1-2 Peasholme Green, York YO1 7PX.
For further information please contact our Rural Property & Business team on 01234 352201.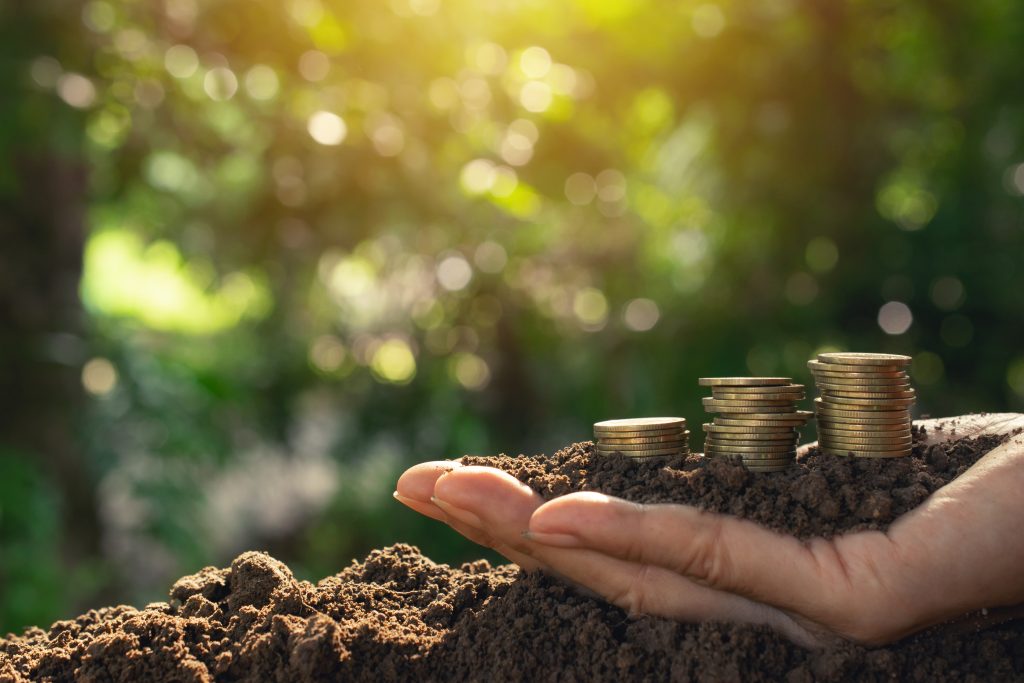 We have been eagerly awaiting the latest information from Defra on changes to agricultural policy following Brexit and our withdrawal from the Common Agricultural Policy. On 30th November we received the England's Agricultural Transition Plan which sets out Defra's future plans.
The Plan covers the following:
Reductions in the Basic Payment Scheme
Development of the new Environmental Land Management Scheme
Productivity Schemes
New regulatory approaches
Reductions to the Basic Payment Scheme (BPS)
We have previously reported Defra's plans to phase out direct payments by 2028 but we only had details of the reductions which would be applied to BPS in 2021. We now have the reductions up to 2024 which will be as follows:
| | | | | |
| --- | --- | --- | --- | --- |
| Payment | Reduction 2021 | Reduction 2022 | Reduction 2023 | Reduction 2024 |
| Up to £30,000 | 5% | 20% | 35% | 50% |
| £30,000 – £50,000 | 10% | 25% | 40% | 55% |
| £50,000 – £150,000 | 20% | 35% | 50% | 65% |
| Over £150,000 | 25% | 40% | 55% | 70% |
These reductions work in bands so if you receive a payment of £40,000 in 2020, in 2021 you would receive a 5% reduction on the first £30,000 and 10% on the remaining £10,000, leaving a payment of £37,500.
Beyond 2024 Defra intends to de-link the payment so that claimants no longer need to farm land in order to claim. The payment is likely to be based on a reference year(s). It is also intended that farmers looking to retire may be able to opt to take a lump sum payment in 2022 or 2023. Both of these elements will be subject to consultation in 2021.
Environmental Land Management (ELMs)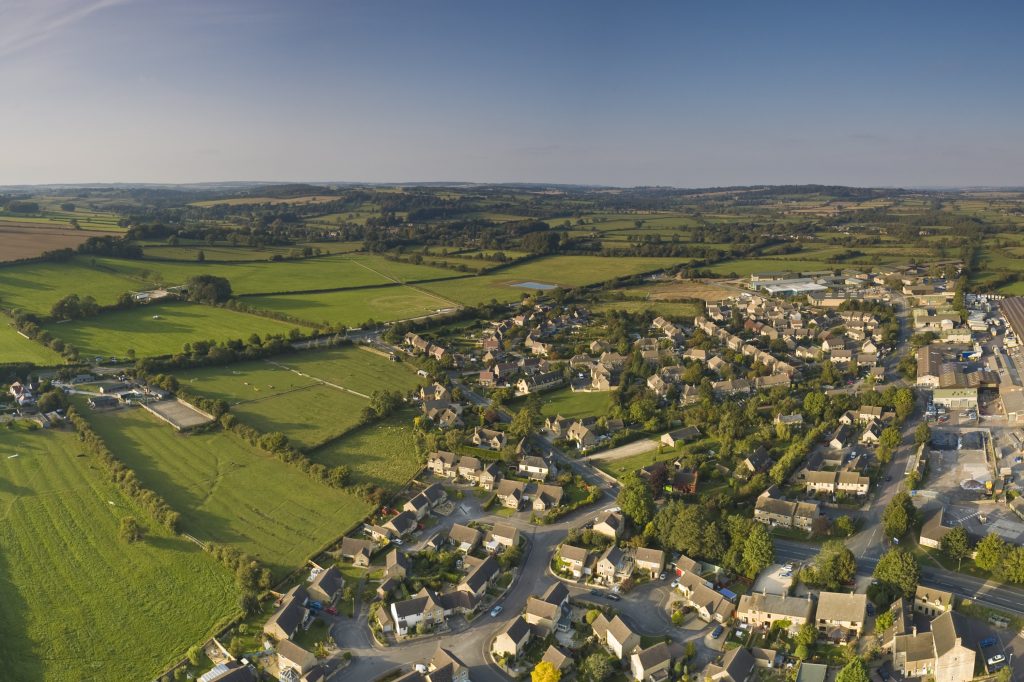 As a replacement to the current Environmental Stewardship (ES) the new scheme is intended to have three components:
The Sustainable Farming Incentive (SFI) which is aimed at all farmers and will pay for land management above the regulatory baseline. There will be a pilot in 2021 with the scheme being more widely available in 2022. It will sit alongside BPS and existing ES schemes to start with.
Local Nature Recovery which is aimed at habitat management and land use change targeted for the specific area.
Landscape Recovery which will focus on long term land use change over large areas and so is likely to involve collaboration between farmers.
The full options for ELMs are not expected to be in place until later in 2024 and therefore until then Defra will continue to offer new Countryside Stewardship Schemes and extensions to existing agreements.
Productivity Schemes
Similarly to the existing Countryside Productivity Small Grant and Growth Programme Grants it is intended to offer grants for investment as follows:
The Farming Equipment Technology Fund which will offer small grants to purchase items from a specified list.
The Farming Transformation Fund which will offer larger grants for equipment, technology or infrastructure.
There will also be grants available for investment in slurry storage, animal health and welfare, new entrants, and support organisations to offer advice to farmers to work through the transition period.
The aim is to enable farmers to improve their productivity to allow them to farm without subsidy when direct payments are phased out at the end of 2027.
Regulation
Defra is keen to highlight its desire to move away from the current system of enforcement by penalty to more of an advisory role. Inspections will be more targeted to high risk areas and activities and penalties applied proportionately according to risk.
Overall we are yet to see detail of the payment rates which will be offered under the new ELMs and it is likely that the success or failure of the schemes, in terms of uptake, will very much depend on this. However, it is good that we are now getting some clarity on Defra's thinking to enable farming businesses to plan for the future with the twin focus of environmental improvement and increasing farm productivity.
If you require any further information or would like to discuss your specific circumstances, please contact Andrew Jenkinson, Partner & Rural Surveyor on 01280 818905 / 07967 964508 or email abrj@robinsonandhall.co.uk or Polly Sewell, Partner & Rural Surveyor on 01234 362933 / 07771 774749 or email pkts@robinsonandhall.co.uk