David Jones, Auctioneer at Robinson & Hall Auctions, provides a must watch summary of the June auction.
The room was jam-packed, and buyers were nervous, yet very much engaged and eager to discover whether they were going to win their preferred lot. We had 17 lots offered, once again a mixture of choice, and 14 lots sold in the room, one selling prior and two selling following. See the full results below: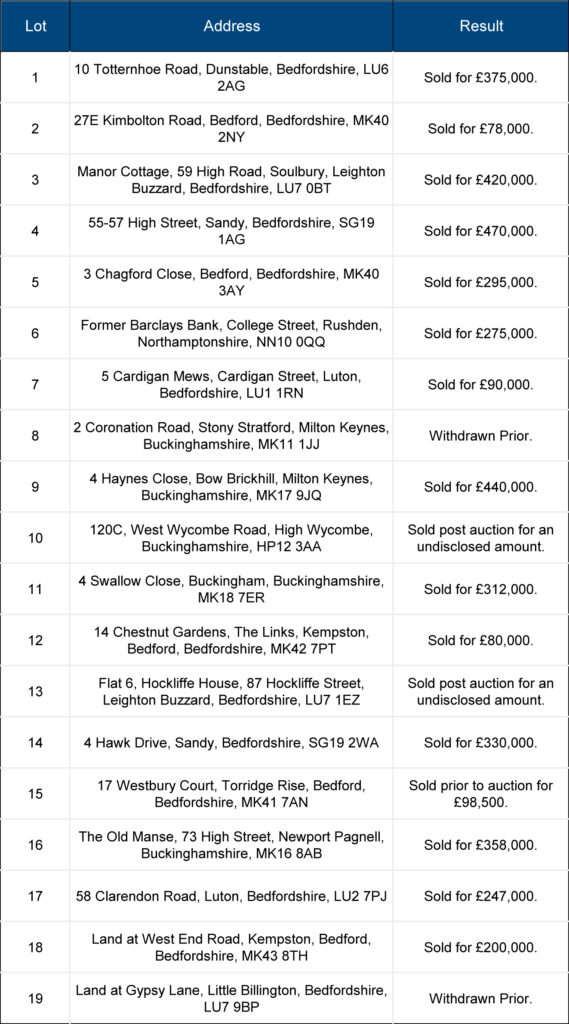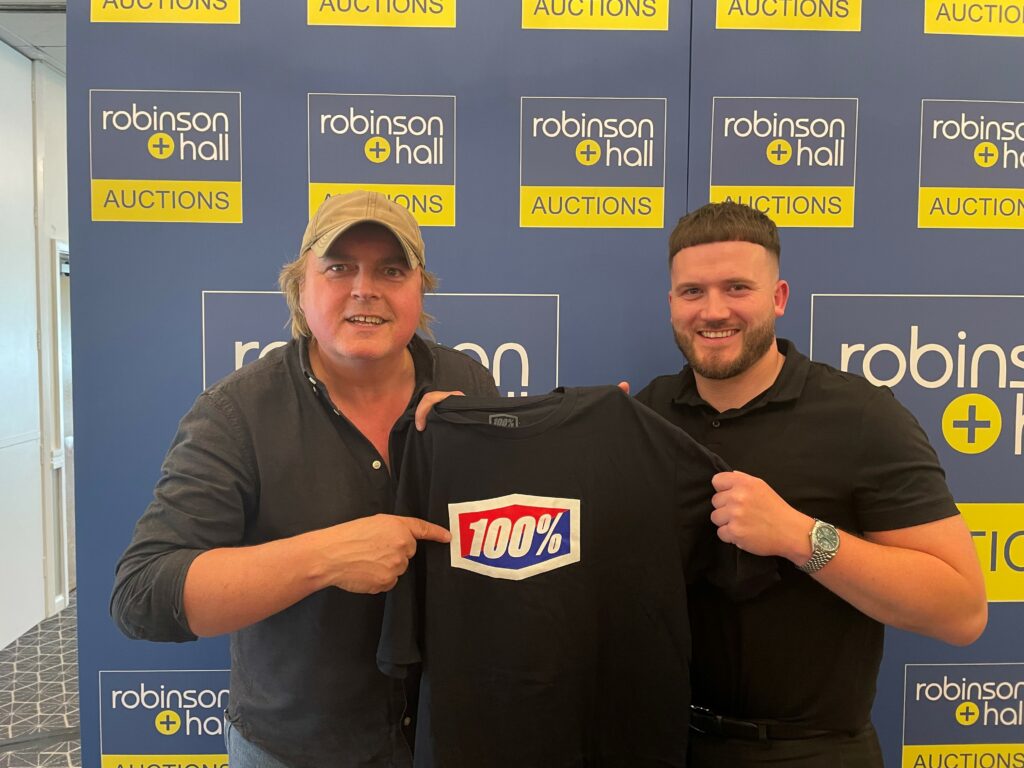 One of our partner agents, Inskip and Davie, were presented with a T-shirt emblazoned with '100%' to celebrate their 50th sold property. We have been working with them for over 10 years and sold all the properties they have referred.
We are now taking lots for our next auction. To find out if your land or property is suitable or to book a free, no obligation auction appraisal, then please call 01234 362899 or email auctions@robinsonandhall.co.uk