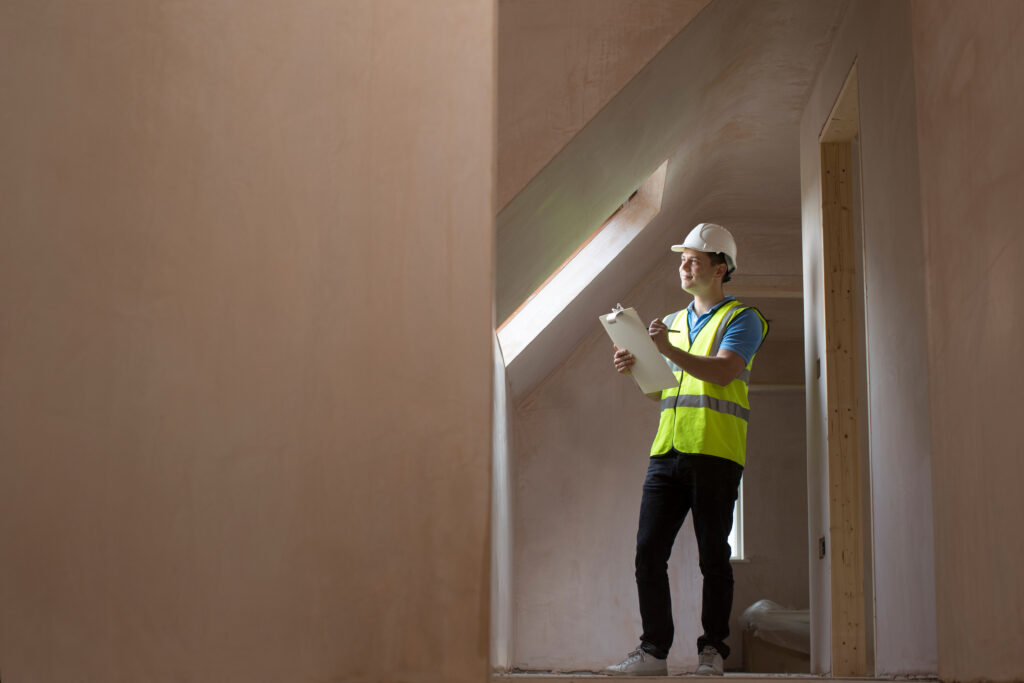 Building Surveys
Our specialism is in undertaking detailed building surveys of older properties, including listed buildings.
Detailed building surveys consist of a thorough inspection of all accessible parts of the property with the aim to establish how the property is built and advise on future maintenance. Our report includes detailed information on the condition of the building's fabric and finishes, visible defects and potential problems, and considers environmental issues. Advice is given on implications of any significant defects and the estimated cost of remedial work.
One of our clients commissioned us to survey a listed house with annex near Wisbech. After receiving our report which identified an outbreak of dry rot (part hidden by furniture), she subsequently found another property in Lincolnshire. We carried out a further survey on the Lincolnshire property and although our report identified some issues with the building, they were not significant and she has moved into the house.
Party Wall
During the last 12 months we have continued to give expert advice on party wall issues to owners and their neighbours in over 60 locations in the Bedfordshire, Hertfordshire and Milton Keynes areas. Owners have sought our advice when planning to undertake work to walls separating two properties or where extensions are being built near a neighbour's building. We have also represented neighbours giving them advice on building proposals and represented them in the Award process.
Listed Building Works
Heritage buildings often have inherent restrictions that make it more difficult to carry out refurbishment or improvements. They can often bring challenges, however we have the expertise to advise on suitable conservation approaches to minimise or remove harm to the listed buildings.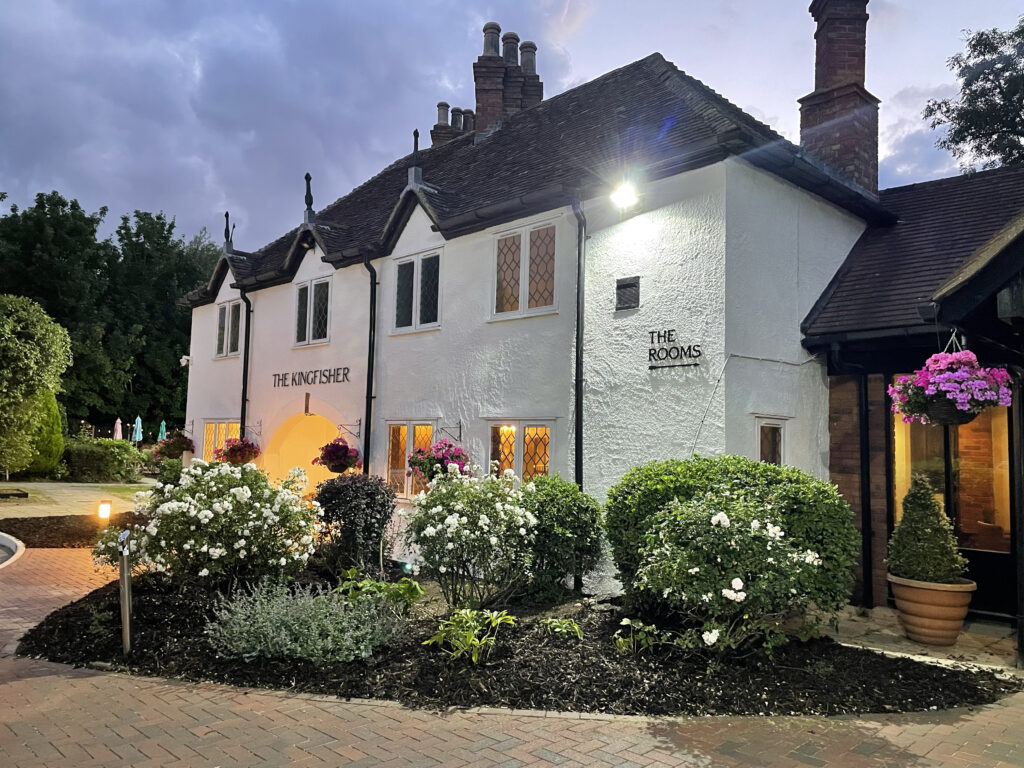 One recent example of alterations to a listed building is The Kingfisher (formerly known as The Barns Hotel) where we obtained listed building consent and project managed alterations and reinstatement following flood damage. This involved substantial works to reinstate the Grade II listed building. Various improvements were made to the internal layout to enhance the overall atmosphere, and sensor lighting and taps were introduced to reduce energy and water consumption.
Everything took careful planning. We carried out all negotiations with the Conservation Officer, prepared all the necessary detailed drawings, gained the appropriate consents from Bedford Borough Council and project managed the works through to completion.
Insurance Reinstatement & Assessments
When was the last time you reviewed the cost of replacing all your buildings? We have carried out numerous building cost reinstatement assessments and helped ensure clients are adequately insured should they incur loss because of fire, flood or storm.
With recent labour and material price increases, it is essential you have the peace of mind to know everything is covered. Those who own listed or heritage properties are especially at risk and we have the expertise to advise you.
Recently we have advised clients on various properties ranging from an 18th Century house in Cambridgeshire to a 17 unit business park in Kempston.
Boundary & Construction Disputes
In the last 12 months we have been involved with numerous boundary disputes and instances where building works have gone horribly wrong.
No one likes to be embroiled in a dispute. They can be extremely time consuming, costly and often lead to an irreversible falling out with either your neighbour or the builders involved.
We are pleased to say that following investigations and advice, all the parties we have recently acted for have managed to remain out of the courtroom. The earlier we get involved to interpret the available evidence, the sooner we can advise upon your options. If matters escalate and the need arises, we can prepare an Expert Report to comply with Part 35 of the Civil Procedure Rules to help support your case.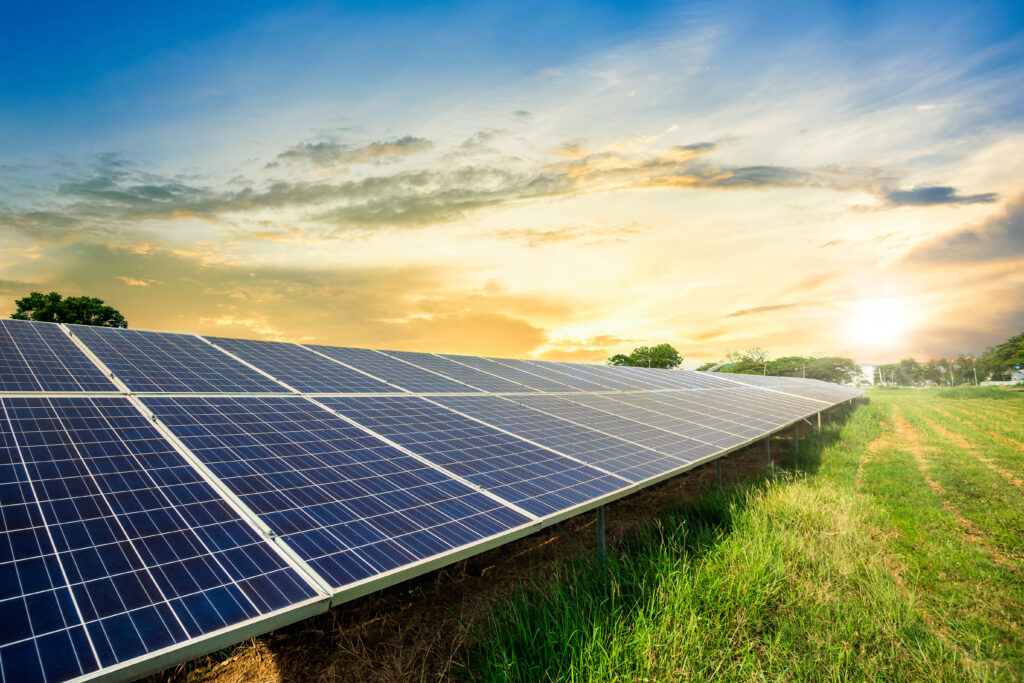 Renewables
Keeping your property warm has become increasingly expensive and more people are investigating greener alternatives and trying to become more energy conscious to reduce their own carbon footprint.
We can help you make your properties more energy efficient and save you money. Whether it's incorporating a new air source heat pump, improving insulation, or other sustainable technology, we can guide you through all the regulations and ensure you futureproof your assets. If you're considering a building project, please include us at an early stage as many of these aspects can easily be designed and incorporated in your building works and trying to do them retrospectively can be expensive.
For further information to find out how we can help you, please contact Robert.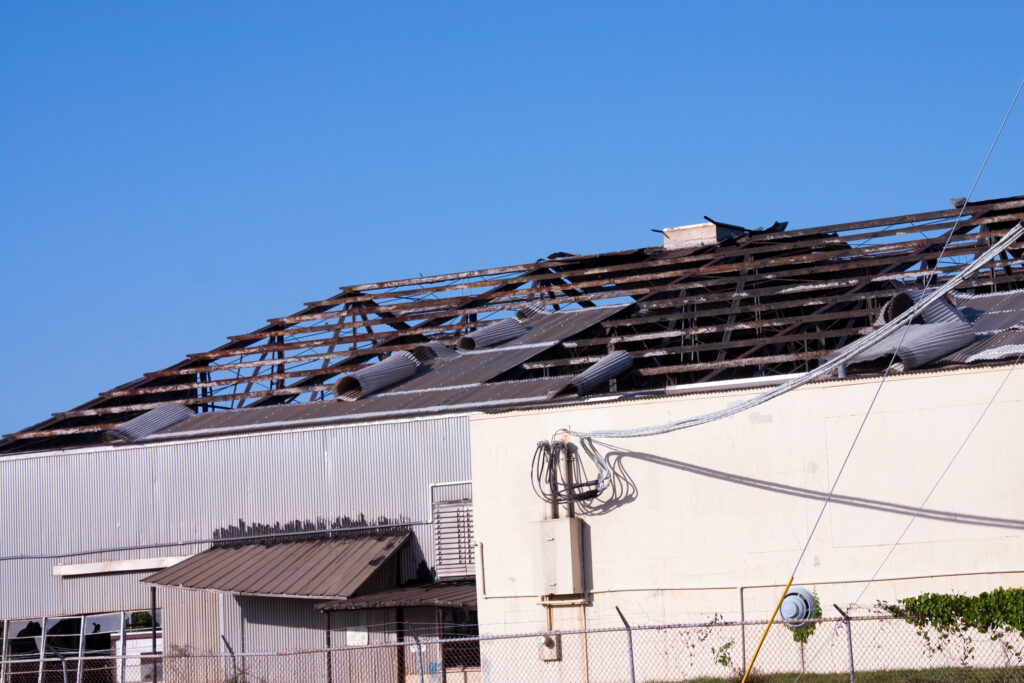 The recent storms and high winds have caused havoc and significant structural damage in many areas. If you have suffered significant structural damage, the aftermath of the incident can be a very anxious time.
Clearly it all depends on the severity of your damage. The odd roof tile and fallen over fence panel is not going to need our assistance. But professional assistance may be required if your property has suffered from: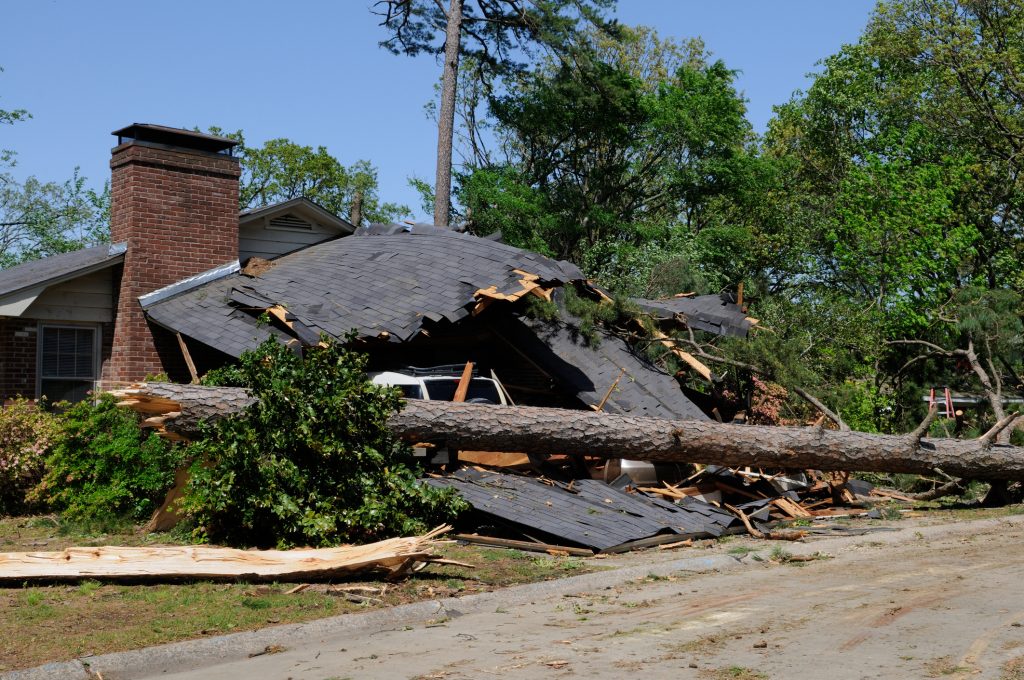 Significant roof damage and is now exposed to the elements
Part demolished as a direct result of the high winds
Structural damage caused by fallen trees
Water and possible flood damage because of storms
It takes just moments for weather to harm your property and if wind damaged areas are not addressed quickly, it can develop into severe problems.
Check the wording of your insurance policy. Your policy may allow you to instruct a local building surveyor to assess the damage and liaise with your insurance company to get things moving. In most like-for-like reinstatement scenarios, our fees are covered under your insurance claim so it shouldn't cost you anything (over and above any excess your policy dictates).
Sometimes, there is the possibility of reconstructing things differently to achieve a more modern layout or an economic design. We can help you weigh up the options and see if there is a more feasible rebuild approach.
Given how busy all the insurance companies are likely to be, you may get frustrated waiting for an assessor to come out. In the meantime, see if you are able to contact a local building surveyor to advise you. We wrote an article about making a building insurance claim and the process, which may also be of interest to you. Click here.
For more information or to find out how our Architecture & Building Surveying department can help you please contact Robert Franklin, Head of Architecture & Building Surveying, on 01234 362917 or email rjf@robinsonandhall.co.uk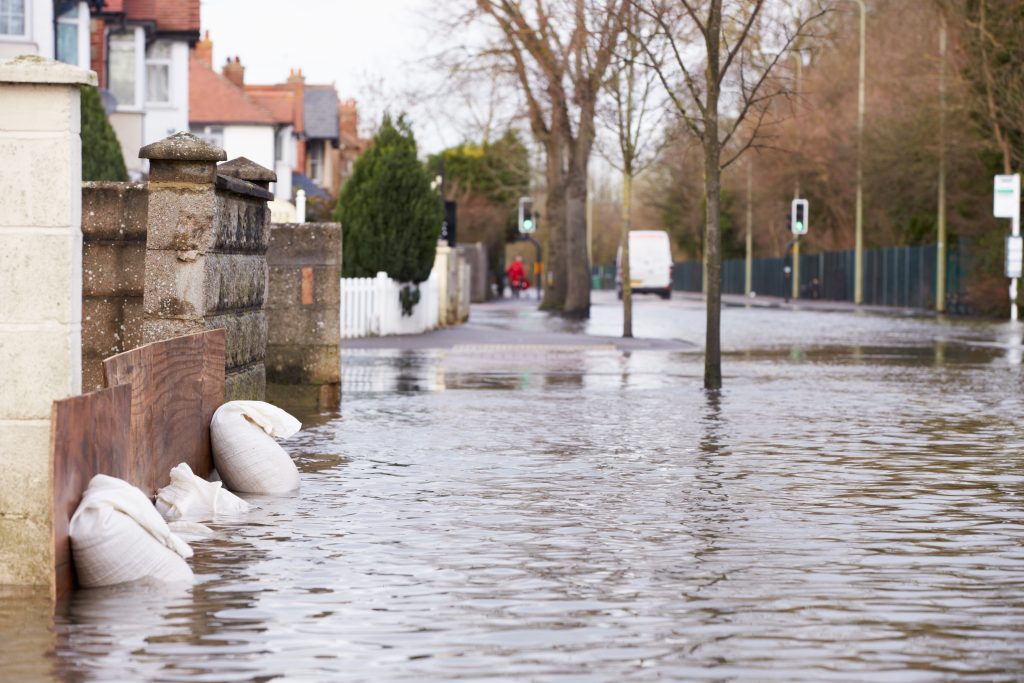 There are many stories in the media informing us that we are destroying the planet. Last month, the Intergovernmental Panel on Climate Change (IPCC) released its report which states that the number of weather-related disasters has tripled in 30 years.
We know this is happening as our building surveyors have helped several domestic and commercial clients reinstate their properties following the terrible storms and severe flooding earlier this year.
Overheating is also becoming a major issue and we often have to rely on cooling technology to make our lives more comfortable and productive. All of this costs money and can often be minimalised at the outset if our buildings are designed and constructed to a higher specification.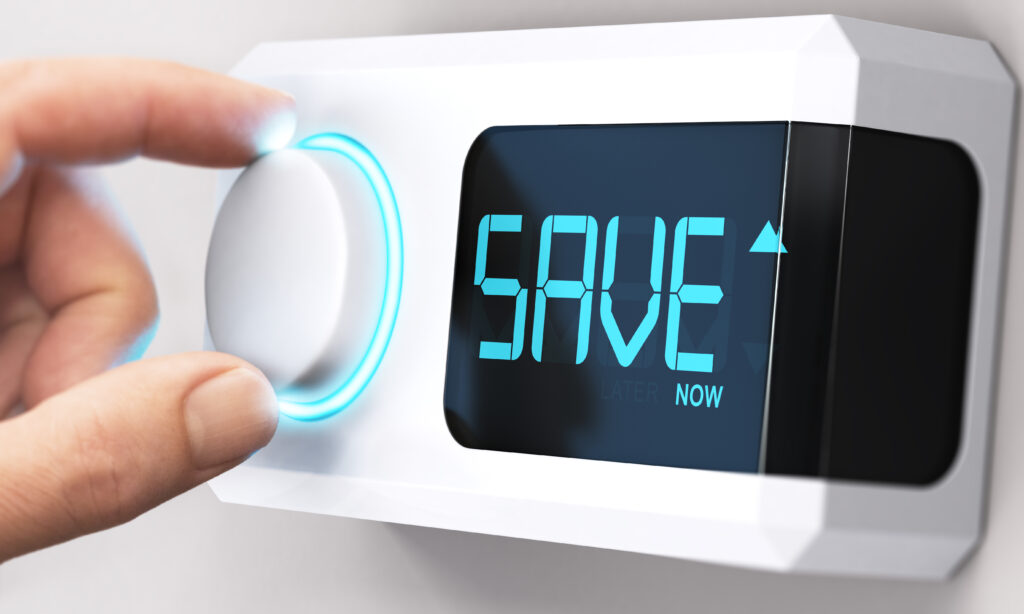 The IPCC report is not 'new' news. However, the warnings are proving correct and the extreme weather issues will become more frequent and should be a wake-up call. The actions that everyone must take are quite simple. Whether you are considering your home or your business, everyone can play their part:
Reduce energy consumption – try to lower your demand for heating and cooling by a couple of degrees. Small changes in behaviour will cost you less and make a significant impact over time.
Incorporate renewable energy sources – buy green energy and seek opportunities for renewable generation, i.e switch to an air source heat pump and/or integrate solar pv panels. These can also be fitted retrospectively if you are considering refurbishment.
Can you extend or reconfigure? – rather than automatically thinking to demolish and rebuild, consider if you can extend and reconfigure your property to provide the space you require. Sometimes this may turn out cheaper and save on costs.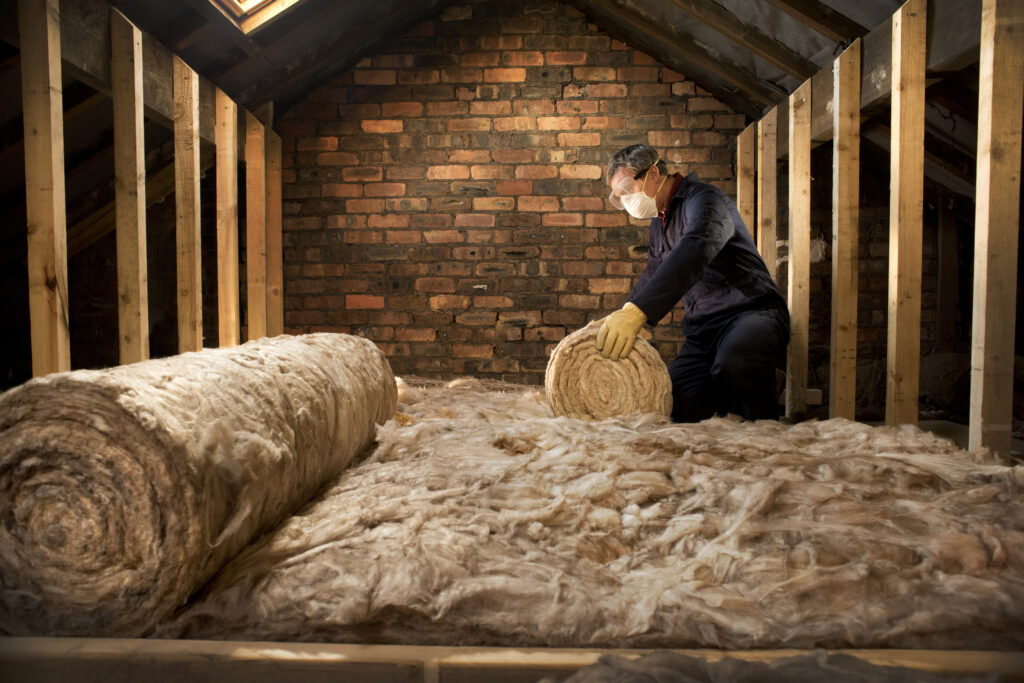 Incorporate higher levels of insulation and improve on detailing – our Architecture and Building Surveying department regularly assists clients who are extremely keen to better insulate their property. We all know that utility energy prices are increasing so it's a 'no brainer' to retain the heat which is becoming more expensive each year.
Change your lighting to LEDs – lowering your demand for electricity. There are not many instances when an LED lamp can't be installed.
Improve lighting and heating controls – this will reduce your energy demand and save on your utility bills. Consider a smart meter and an energy monitor and you will be surprised to learn where all your energy disappears..
Consider PV panels – as the take up for electric vehicles increases, why not consider pv panels and help reduce the demand on the National Grid.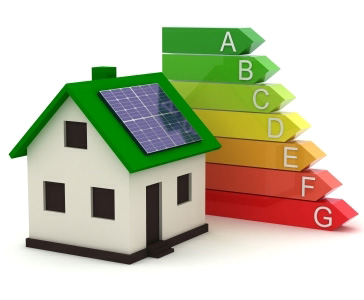 Everyone must play their part, but the simple message is clear – by adapting and better insulating your properties, you will also save money on future energy bills.
Having a good EPC is also hugely important as the Government intends to place stronger emphasis on energy efficiency. Currently, it is illegal for landlords to let a property with an EPC rating less than an E. However, soon this may be revised upwards to below a C rating so now is the time to factor in energy saving improvements before it's too late.
We have the expertise to advise you to do what's right for your property, now and in the future, whether you choose to occupy, rent or sell.
For further information or to discuss making your home more energy efficient, please contact Robert Franklin, Head of Architecture & Building Surveying, on 01234 362917 or email rjf@robinsonandhall.co.uk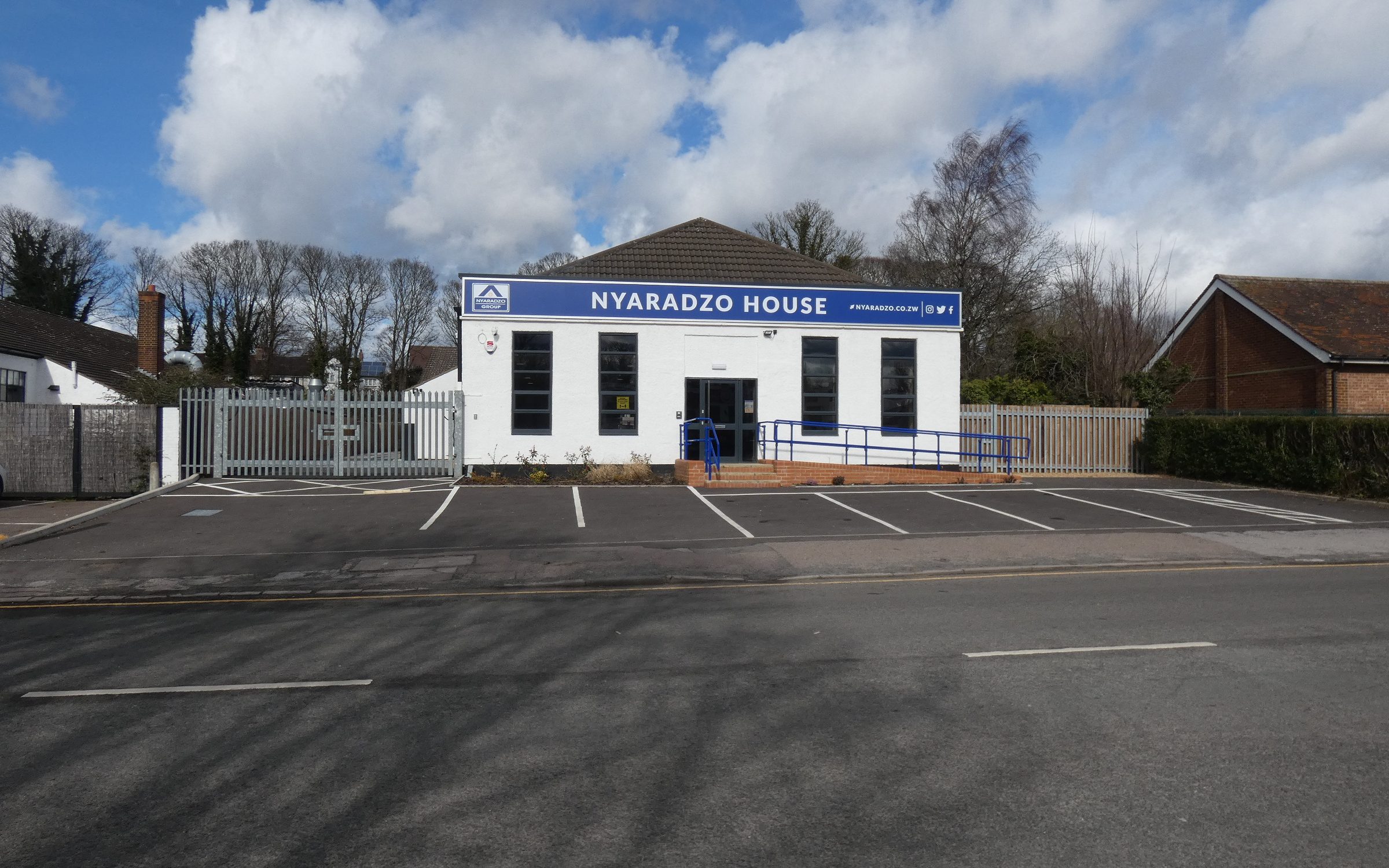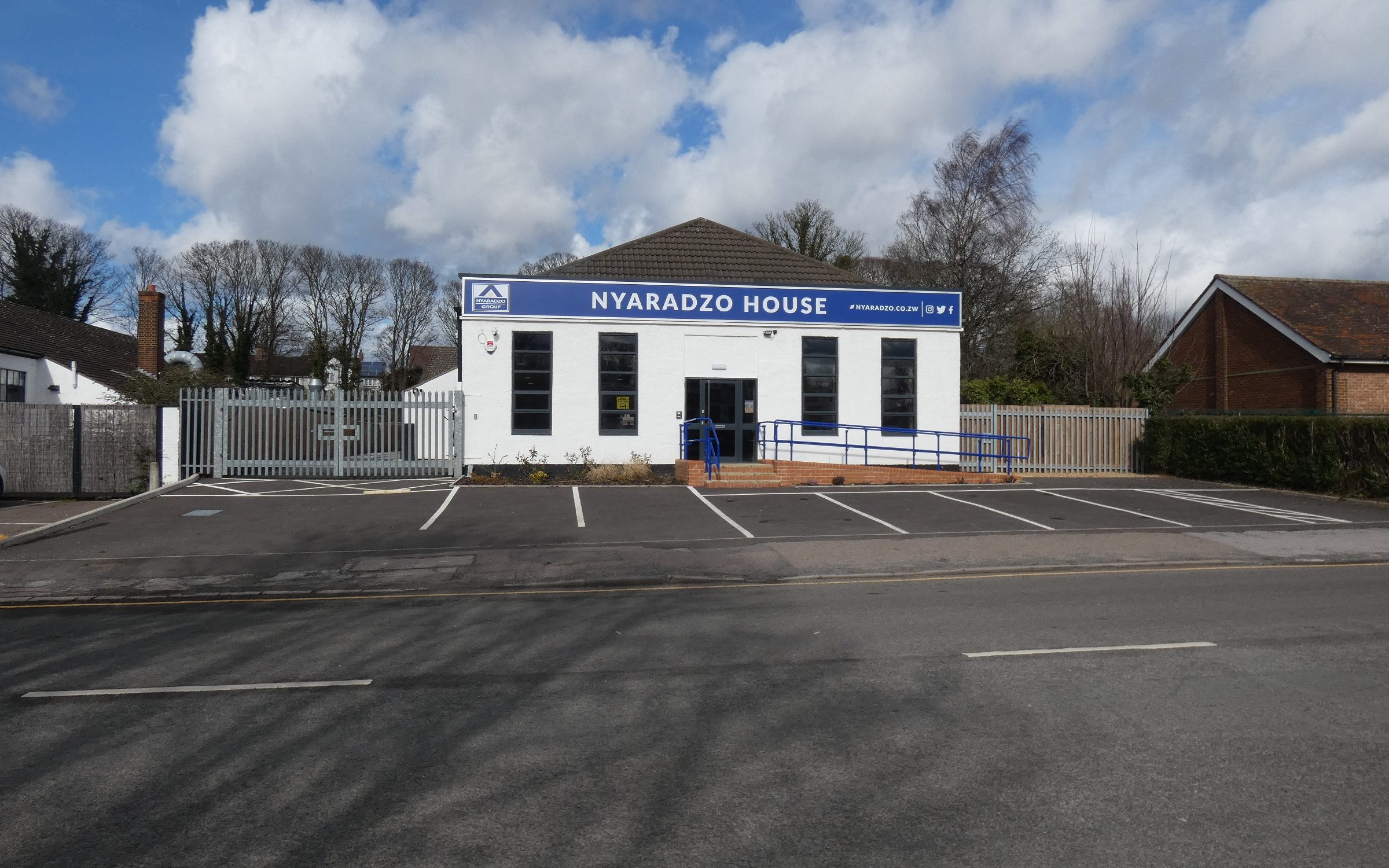 In a very unusual project, Robinson & Hall was appointed to act for a client who identified a property in Letchworth suitable for their funeral business.
The initial enquiry was from the client's solicitors who required an experienced RICS qualified building surveyor to advise upon the condition of the property and feasibility for conversion. Before the purchase of the property, our experienced building surveyor carried out a detailed building survey and although the property was generally sound, this identified a number of significant essential repairs, including leaks through roof lights and aspects of historic poor quality refurbishment work.
On the basis of the report findings, the client was able to negotiate a £75,000 reduction in the purchase price in lieu of the necessary repair work.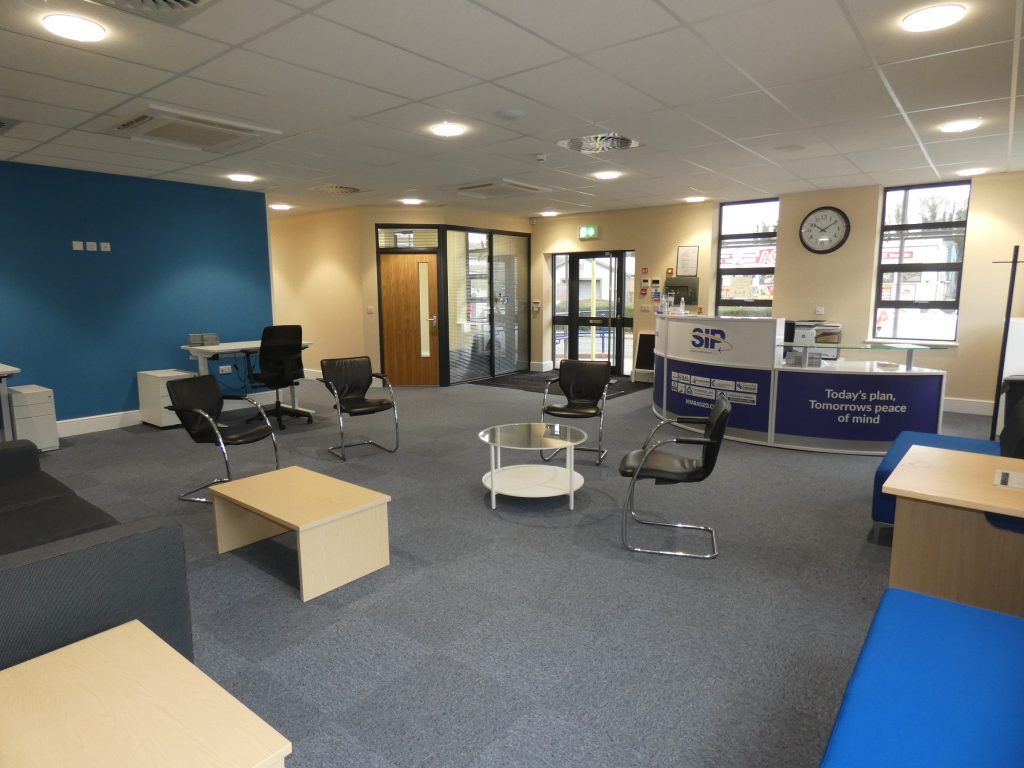 Alongside the purchase process, the client instructed Robinson & Hall to prepare a design and obtain planning permission for change of use from car showroom to funeral parlour. Our building surveyors measured the building and prepared plans, whilst our Planning department submitted a planning application for this special use under a Sui Generis planning class. North Hertfordshire District Council granted permission, much to the delight of our client, who has praised Robinson & Hall's team for their dedication and perseverance in securing the change of use.
Under the direction of Senior Building Surveyor, Stuart Brown, the Architecture & Building Surveying department prepared a detailed design and specification, including works to rectify defects identified in the original building survey. The project was tendered to several local building contractors and one was appointed under a Joint Contracts Tribunal (JCT) Contract to carry out the building works.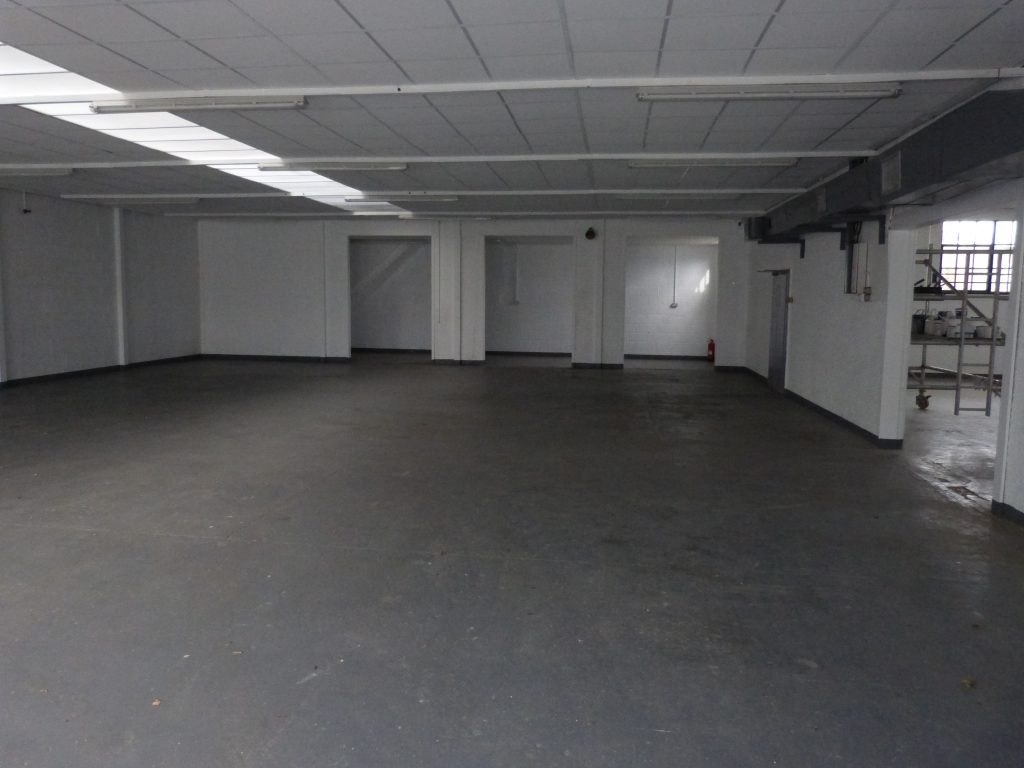 Refurbishment commenced in July 2019 but due to delays through Covid 19 restrictions was not completed until June 2020. The final cost of the building work was in excess of £600,000. We assisted our clients with contract administration and project management services through the build period.
Our client is now utilising the building with frequent on-site funerals and providing bespoke services to assist those arranging for burial in Africa.
Stuart comments "It was a very unique project and one which you do not get an instruction for every day. We were pleased to assist our clients in converting the building and adapting to meet their objectives. There were plenty of issues to overcome including navigating through the Covid pandemic. However, with careful planning, we managed to bring the project within the agreed timescales. Our client was very pleased with the completed works and the combined services Robinson & Hall provided."
For more information or to find out how Robinson & Hall can help you please contact Stuart Brown, Chartered Building Surveyor on 01234 362923 or email spb@robinsonandhall.co.uk