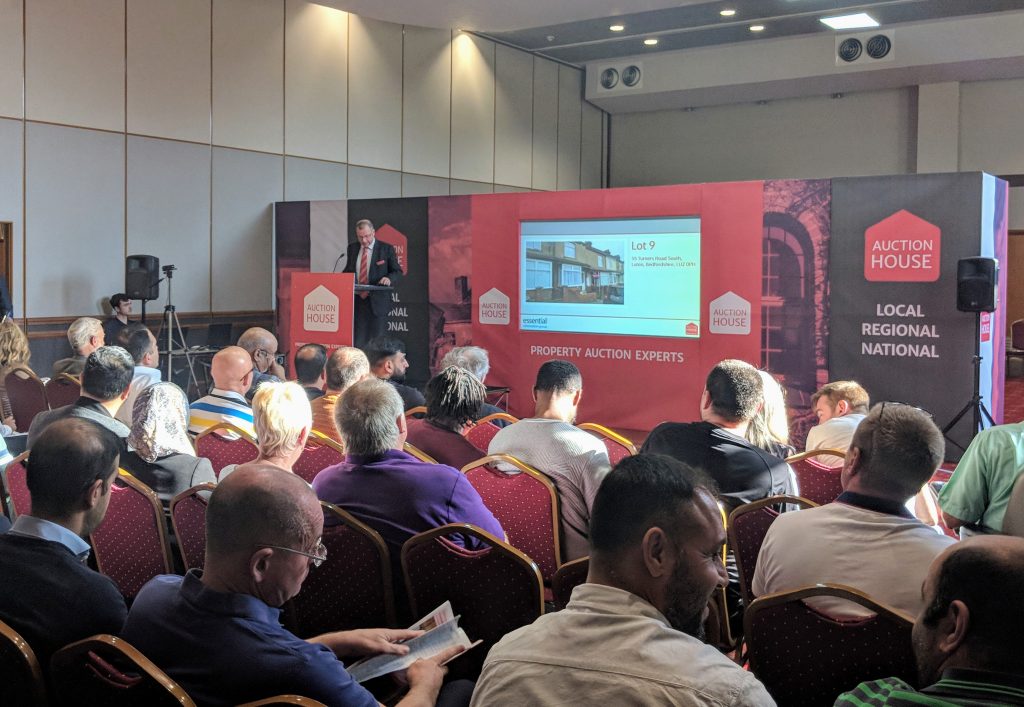 The first round of auctions of the year at Auction House recorded sales of 508 – up nearly 8% from last year, at a success rate of over 74% and raising a total of almost £55.7 million.
Commenting on the achievement from the first two months of 2019, Charles Lovell, Head of Auction House Robinson & Hall, said: "This should be seen as a buoyant beginning to the year and a positive signal that the auction method continues to deliver results, despite gloomy predictions and hesitancy across the property market.
Buyers and sellers have returned in healthy numbers and year-on-year sales are up. Whilst we are reluctant to make predictions for the rest of the year, the good news is that Auction House has delivered a strong start and a level of confidence for the forthcoming months."
Charles also said that the auctions market was proving to be largely unfettered by the anxiety and uncertainty of the Brexit process. He explained: "The auction room is like a trading floor; irrespective of the climate, there are always buyers and sellers wanting to do deals. It's that competitive environment that pushes prices and delivers results for the needy seller, regularly at prices well above and beyond reserve."
One such property, 29 Lander Road, Aylesbury, sold at our auction on 28 February. It is a two bedroom semi-detached bungalow with the possibility to extend, which was guided at £120,000 and sold for £184,500, £64,500 over the guide price.
Charles added: "All in all, it's business as usual in the auctions market. Whilst the winter has been kinder than expected to us in most parts of the country, harsher conditions might follow so our advice to all those with vacant properties is to sell soon rather than see them suffer.
Properties that could benefit from improvement works are highly sought after at this time of year. Buyers are now seeking projects to work on during the spring and summer months. Also, development land is seeing a resurgence of demand in many areas. Investment landlords are returning cautiously and selectively around the country. Landlords wishing to sell can now do so by auction but remember that competitive pricing is the key to early success.
Without doubt, selling at auction has never been easier or faster and it's the speed and certainty of the process that is so appealing. There are numerous opportunities available to able buyers, and a good chance for sellers to turn surplus assets into cash quickly."
To enter your property into our April auctions, deadline is Friday, or to find out more about selling your land or property at auction, please call 01234 362899.
Back to articles