Repairing listed buildings in Bedfordshire
9 December 2019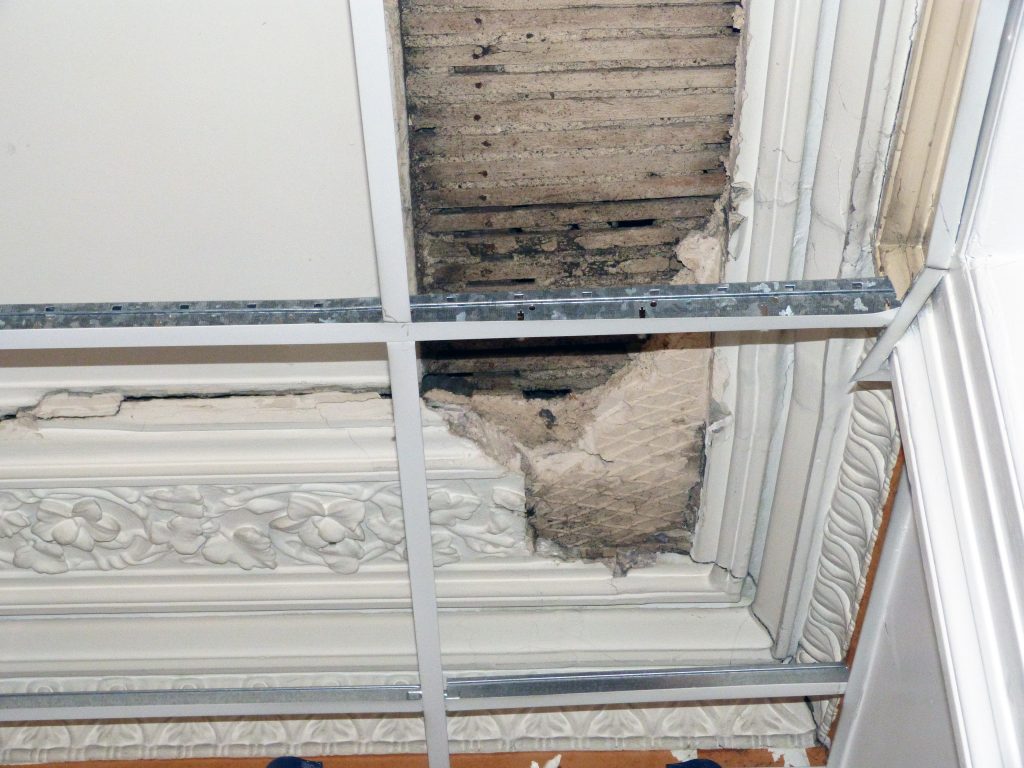 Our clients, owners of a Bedford based residential care home were faced with an unexpected issue with their building when a moulded and intricately detailed part of their ceiling fell into a bedroom. Thankfully no one was injured. The manager of the home was unaware of the moulded ceiling as it was concealed by a suspended ceiling. As the building was Grade II listed, the owners consulted a Conservation Officer who guided them to use us due to our relevant experience for specifying and overseeing the restoration of listed buildings.
Due to the building being listed the repair work needed to comply with the Listed Buildings and Conservation Areas Act 1990, which ensures any works maintain and preserve the building due to the special historical or architectural interest.
Following inspection to assess the cause of failure and the condition of the remainder of the lath and plaster ceiling, Stuart Brown, Chartered Building Surveyor at Robinson & Hall, was able to call on the services of a Bedford based specialist in decorative plaster mouldings. The intricate detailing of the cornice and suspended ceiling were quickly restored allowing the resident to re-occupy the room without significant delay.
For further advice on the repair of listed buildings, please contact Stuart.
Back to articles