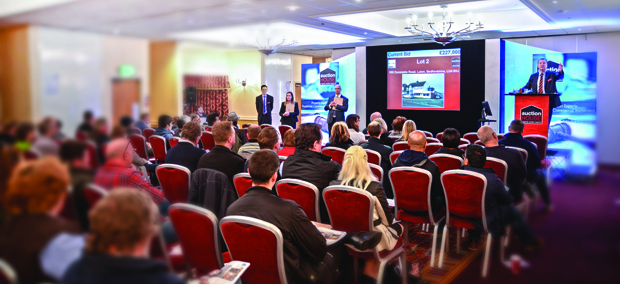 The UK's number one property auctioneer Auction House – which has a branch in Buckinghamshire – offered and sold more properties in October 2017 than during any other month in the company's ten year history.
The award-winning auctioneer offered a massive 626 lots under the hammer and finished the month having sold 468 lots at a success rate of 74.8%, raising £56.7 million.
Commenting on the performance, Charles Lovell, Head of Auction House Beds & Bucks said "These are exceptional results for October, which isn't normally regarded as a big selling month. We saw entries boosted by more investment landlords slimming their portfolios to reduce borrowings. Also, more private sellers are using our auction rooms to achieve a speedy sale, rather than get stuck in slow moving chains and suffer cancelled transactions.
"Our latest results mark an impressive achievement in a market place where there is a shortage of stock and some reticence amongst investors. We are selling more commercial stock too, and finding that mixed-use properties are in demand again. There is some regional variation showing through – with our northern rooms particularly busy, and those in the southern half of the country more challenged."
Auction House has 40 sales scheduled for November and December across the country, with over 800 lots expected to come under the hammer.
Charles added: "Regional auctions are gathering pace and auctioneers are now filling their final catalogues of the year. These offer local sellers the last chance to find a buyer and get exchanged under the hammer before Christmas. Forecasters are predicting a particularly sharp winter, so sellers with vacant property assets really should consider entering their stock into our final round of auctions.
"Evidence shows that the challenging political and economic backdrop favours auction. And with conditions unlikely to change anytime soon, Auction House looks set for a buoyant final quarter, and an encouraging start to 2018."
We are now taking lots for our December and February auctions in Milton Keynes and Luton. Call 01234 362899 to book a free auction appraisal.
Back to articles