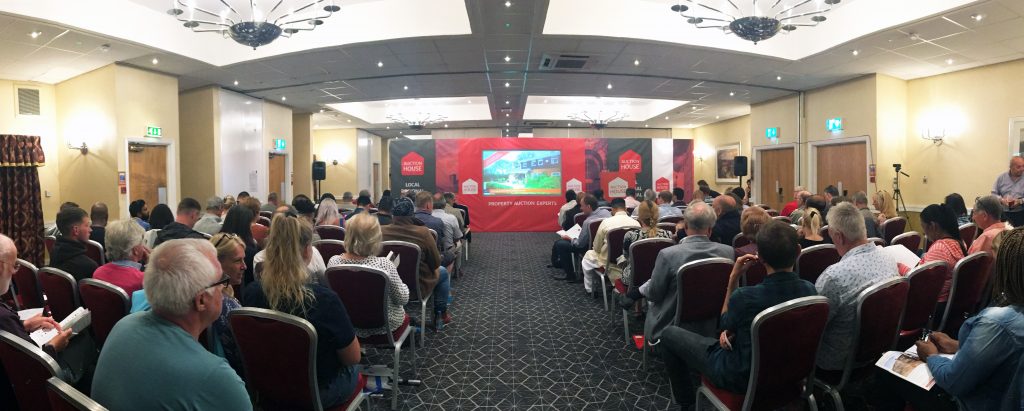 Auction House, the UK's leading national and regional property auctioneer, has delivered its best ever first quarter sales in the 12 year history of the company.
The group sold 762 lots between January and March 2019, up 5.5% on the previous year, at a success rate of 74.4% and raising £87.9 million in the process.
Charles Lovell, Head of Auction House Robinson & Hall, said: "These are remarkable figures for Auction House, particularly at a time when the industry is reporting a 10-15% drop in sales. Once again, Auction House continues to buck market trends, confound the critics and exceed expectations."
"Certainly, regional auctions are gaining in popularity as more local sellers switch to the auction room for a faster result. The appeal of speed and certainty is the big attraction, typically just two months from instruction to completion, compared with around five months or even longer via estate agents."
"The month of March also delivered well for the group, with 243 lots sold (242 in March 2018), at a success rate of 71.3% with £29.1 million raised. Charles explained: "Matching last year's sold result in March is a powerful outcome amidst unprecedented political turmoil over Brexit. We put that success down to our unique combination of local knowledge, regional expertise and national strength, which enables our winning performance to be maintained year on year."
The number of entries into the group's April sales is also up on last year. There are currently 528 listings to date – a marked rise from 485 in April 2018, 22 of which were offered by Auction House Robinson & Hall.
Charles added: "Our auction rooms are buoyant, with buyers finding properties that are ideal for their requirements. Prices are keener than they have been, lower land values are bringing builders back into the market, and undoubtedly there are some bargain opportunities out there."
"Overall, our results across the regions have held up extremely well, despite what pundits have been saying about property transactions being hard hit. I expect interest to strengthen further – especially when our Brexit future becomes clear."
Results for our April auctions last week can be viewed here: https://www.auctionhouse.co.uk/robinsonandhall/auction/past-auctions. We are now taking lots of our June auctions so please contact us for a free, no obligation auction appraisal on 01234 362899.
Back to articles