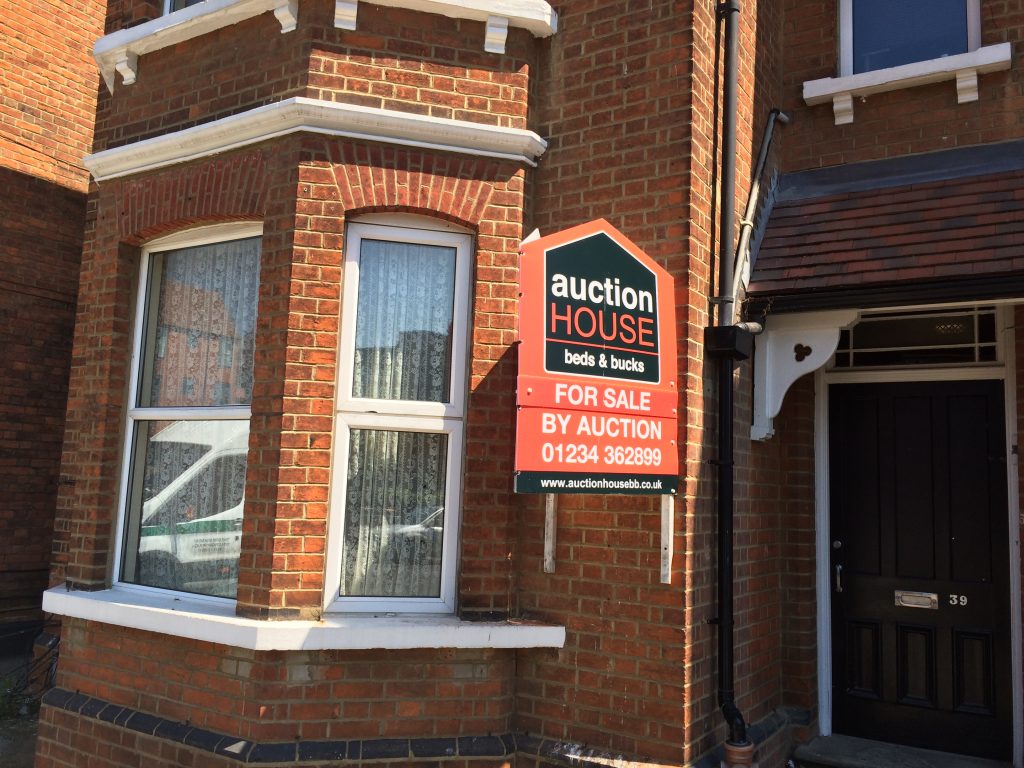 Auction House – the UK's largest property auctioneer, with a branch in Buckinghamshire – is reporting its best February on record, selling 471 lots during the month and raising a total of over £61 million pounds (£61,214,840). Marginally up on last year's figure, it signals a buoyant start to 2018 and the continuing appeal of auctions.
Commenting on the figures, Charles Lovell, Head of Auction House Beds & Bucks, said: "It really has been an exceptional month. Our sellers were wise to act early, and managed to avoid much of the disruption caused around the country by the combination of the 'Beast from the East' and Storm Emma.
"Across our auctions network, the adverse weather meant we were unable to carry out valuations or viewings – sometimes for several days in succession. At times, either our auctioneers were unable to get out to properties, or when they managed to do so, the properties themselves were inaccessible. This near shutdown of activities will cause a temporary dip from regular volumes, but after that we expect entry numbers to be boosted by a new urgency in the mind of sellers.
"Unfortunately, the weather will have taken its toll on empty properties too, with the problems of freezing and subsequent flooding sometimes causing significant damage. The experience of such adverse conditions will hopefully prompt those with empty stock to put them into our next auction in April. This would provide the ideal opportunity for eager buyers to carry out all necessary refurbishment work as the better weather arrives, making them fit for resale or rent in the summer."
Charles also pointed out that the recent weather conditions have proved the value of the remote bidding services that Auction House offers. He explained: "Our network of 40 regional auction rooms across the country means that most buyers are able to attend our sales in person most of the time. However, in the sort of exceptional circumstances we have just experienced, some sensibly opted to take part via telephone or proxy bidding instead, which means that they avoided missing out on some significant bargains.
"But from our perspective, sales have been lifted out of the gloom of last year. Looking ahead, we certainly expect the property market to strengthen further in the run-up to Easter and beyond."
We are now taking lots for our April auctions in Milton Keynes and Luton. Call 01234 362899 to book a free auction appraisal.
Back to articles