Planning permission secured for new dwelling and honey enterprise in rural location
25 September 2017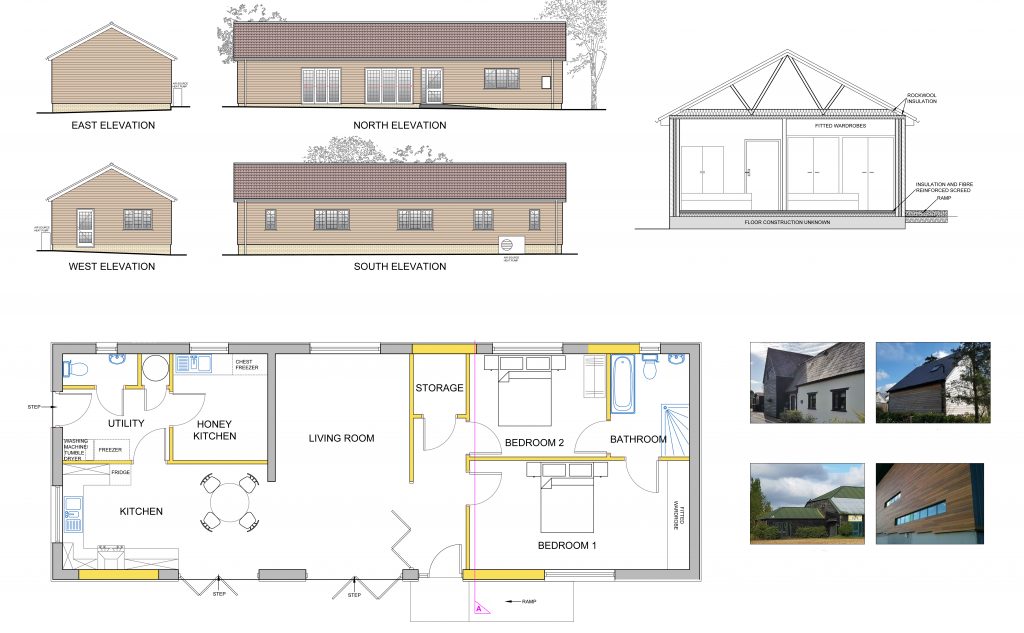 Robinson & Hall is delighted to confirm that we have successfully secured permission for the change of use of a redundant workshop into a new cottage and honey kitchen.
The consent was hard fought as Officers opposed both the loss of the employment use and the creation of a new dwelling in the open countryside from the outset. Resultantly, the recommendation to the Planning Committee was for refusal. However, due to the preparation of a strong planning case and significant consultation with both Parish Councillors and Members prior to and during the course of the application we were able to secure political support for the proposal. This resulted in Members voting against the Officer recommendation almost unanimously and recommending permission be granted.
Our clients could not have been more pleased:
"Robinson & Hall worked very hard to get us permission to convert an unused shed into residential use, to turn our dream of returning to the countryside a reality. We knew from the outset we had an unusual case, with a possible unhappy outcome. But through putting a professional plan together Robinson & Hall made our dreams come true. Living on site will enhance our lives, as well as giving us the space to pursue our beekeeping business."
Robinson & Hall take pride in the service we offer to our clients, along with our ability to present innovative solutions to often tricky planning cases. In this instance we are pleased that we have been able to make a significant difference to our clients' lives.
If you have a complex planning case that would benefit from Robinson & Hall's services please feel free to contact any member of our Planning & Development team who would be only too happy to assist.
Back to articles