Planning & Development expertise
From property owners, occupiers to investors and developers, we have experience working with a diverse range of individuals and strive to find a solution for all needs.
Honest advice from qualified experts
Our planning team draws on membership of either the Royal Town Planning Institute (RTPI) or the Royal Institution of Chartered Surveyors (RICS) and our planning expertise is backed by a strong commercial realism and valuation experience. We provide expert advice and guidance throughout and due to the range of services we offer we are able to manage a project from concept through to completion taking all practical issues into account.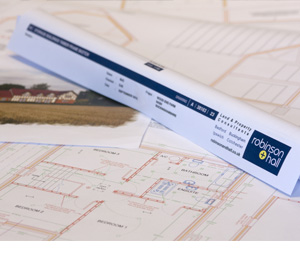 Adding value to your investment
We treat every project with the same care and attention and strive to achieve the goals set, adding value to your investment.
Access to a range of other services
We can cater for virtually all property requirements. Our additional services on offer include Residential Lettings, Commercial Sales and Lettings, Auctions, Rural Property & Business, Renewable Energy and Architecture & Building Surveying, so you have access to a cross section of knowledge and expertise. This enables us to better manage your requirements in-house, minimising the need to seek third party input which can be costly and cause delays.
Email alerts and monthly email newsletters
Clients and contacts who register for our updates will receive our monthly email newsletter and occasional alerts, keeping you up to date with the latest news, market updates and relevant issues that affect your property.
Professionally accredited by the recognised authorities
Our Planning & Development team are members of either the Royal Institution of Chartered Surveyors (RICS) or the Royal Town Planning Institute (RTPI) adding reassurance that you are dealing with experts who aim to deliver first class customer service.