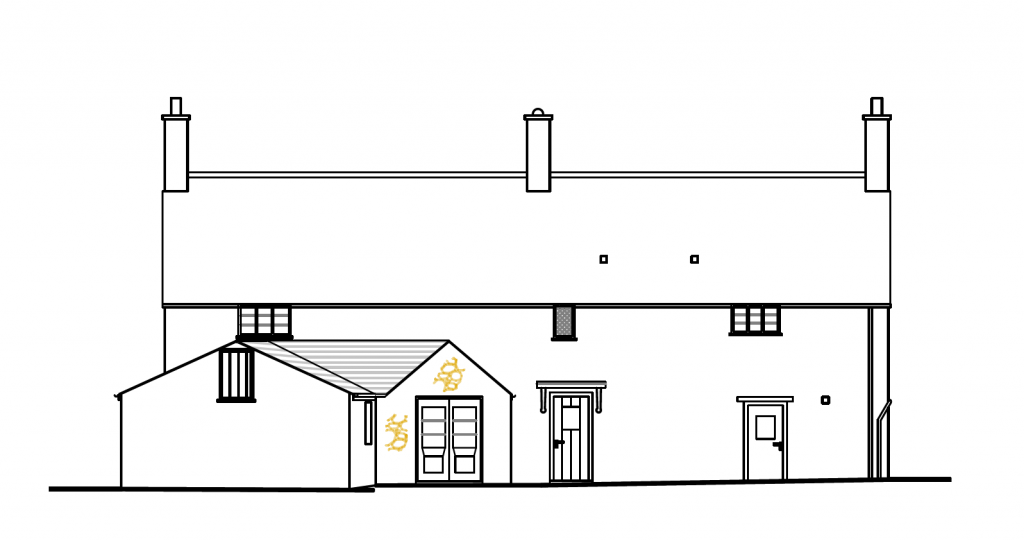 We have recently secured listed building consent and planning permission for the refurbishment and extension of a Grade II listed stone construction house in a North Bedfordshire village. The scheme also involves the conversion of a former stables outbuilding to a single person annex.
Having previously assisted with relocating their business to Bedford Town Centre, our clients had no hesitation asking for our help once again to advise on a house purchase and subsequent refurbishment before they moved into their dream property.
Prior to the purchase of this property, our clients appointed us to carry out a building survey. This identified significant issues with bowing of the rear wall and dampness in the front wall due to high ground levels. It is evident that over the past 200 to 300 years, the road has been built up and is now 400mm above floor level, resulting in a front door that is unusable.
The inherent defects required extensive negotiations with the conservation officer to obtain an acceptable and agreed solution which both protects the historic fabric from further deterioration as well as making the house suitable for habitation.
The house has a former bakehouse with ovens in place. This will be linked to the existing house by a small extension and renovated to form the kitchen and dining area hub of the house.
Stuart Brown, Associate at Robinson & Hall, is the lead building surveyor on this project and was assisted with the planning aspects by Nicola Wheatcroft, our senior planner.
We are now preparing specification documentation before obtaining competitive tenders from local building contractors. It is anticipated that the building work will commence in April 2018 with installation of damp protection measures and replacement of concrete floors with a limecrete ground floor. The main building work is expected to cost in the region of £220,000 and will be project managed by Robinson & Hall during summer 2018.
This project is one of five listed building projects that we are currently working on. If you have similar buildings requiring careful refurbishment then please contact Stuart Brown, Chartered Building Surveyor, or Nicola Wheatcroft, Senior Planner.
Back to articles