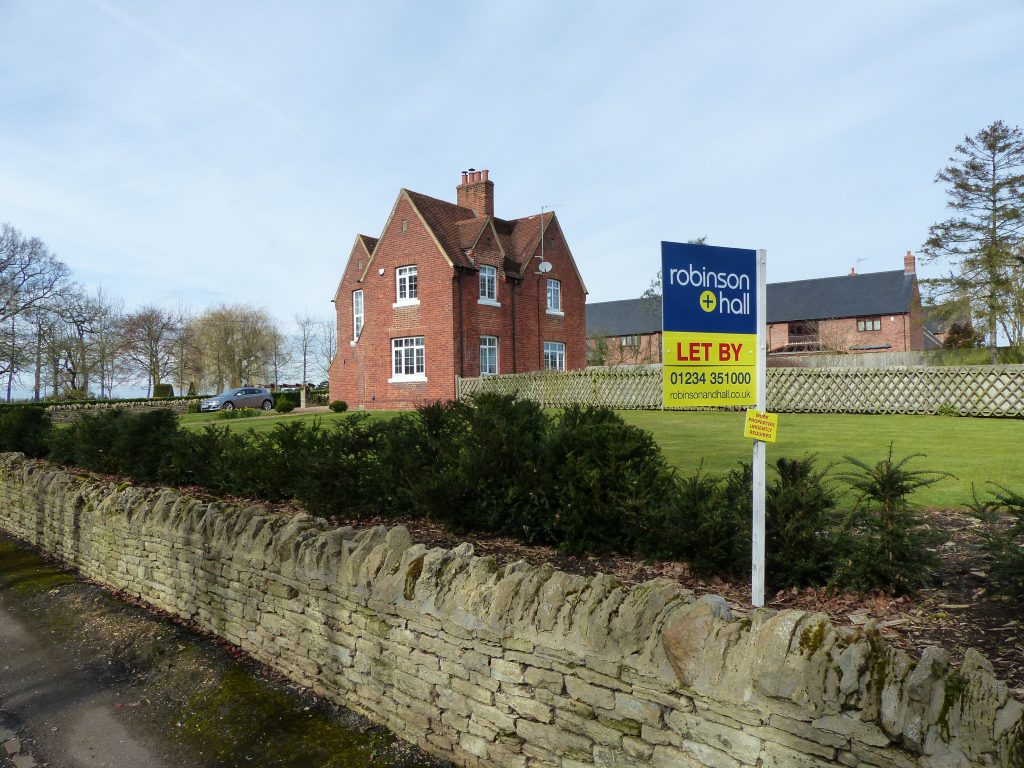 Kellie Marsh, Residential Lettings Manager at Robinson & Hall, provides a market update, a summary of recent changes within the sector and shares her advice with you to ensure you are all up to date:
Current lettings market

The economic uncertainty caused by Brexit has affected the property market. Tenants are staying put for longer, averaging 3-4 years, especially those living in flats which normally have a higher turnover rate.
The impact of the Tenant Fees Act (abolishment of tenant fees) has seen rental prices increase on average by 3% as landlords have to cover additional costs, so a typical three bedroom property in Central Bedfordshire now costs £995-1,295 per month to rent. The increase in rental prices means that tenants are expecting houses to be of a higher standard and are therefore viewing a larger selection of properties to ensure they find the right one.
Stock levels are rising because those who are unable to sell their houses are looking to rent them out until a better market prevails.
Property Management
In addition to letting properties, we also manage 400 properties on an ongoing basis and have worked with some of our landlords for many years. Over recent years we have taken on more management properties, particularly due to an increase in regulations which landlords don't want the hassle of sorting out themselves.
Top 5 checks for empty houses in the winter

1. Ensure the heating is on timer or the system is drained down
2. Make sure that all locks, including windows, are locked
3. Make sure all light bulbs are working, particularly when viewings are taking place
4. Put your lights on timers as this shows activity in the house as the nights draw in
5. Organise for someone to visit the house regularly
Many insurance companies now request the above is adhered to and failure to do so may invalidate your insurance claim, so do check!
We recommend leaving a record sheet in the house for anyone attending to log in so if any issues do arise you have a timeline of who has been in and out of the house and to show that regular inspections have occurred.
Change in sewage regulations
From 1st January 2020 it will become illegal for owners of septic tanks to discharge their effluent directly into a watercourse. If your system does this then it will need to be updated to avoid fines. Our Architecture & Building Surveying department will be able to help you with this.
Abolishment of Section 21
The Government has published a consultation on its plans to abolish Section 21, the process by which landlords or their agents can terminate an Assured Shorthold Tenancy Agreement without having to state a reason.
The consultation is still being finalised but there are several questions which arise. Can a landlord claim back the property on the following valid grounds:
• If the landlord or a family member wants to use the property as their own home?
• If the landlord wants to sell the property?
• Rent arrears?
• Anti-social behaviour?
• Domestic abuse?
• Unsafe properties?
I think the abolishment of the Section 21 will only work if the terms and enforcement of Section 8 is reviewed. At present Section 8 makes it difficult to seek possesson where there aren't breaches of the tenancy agreement, for example if the landlord wants to move back into their own house. We would like to see some protection for the landlord, not just tenants in this case. We will keep you updated once the consultation has been finalised.
For more information or to book a no obligation lettings appraisal, please contact Kellie.
Back to articles