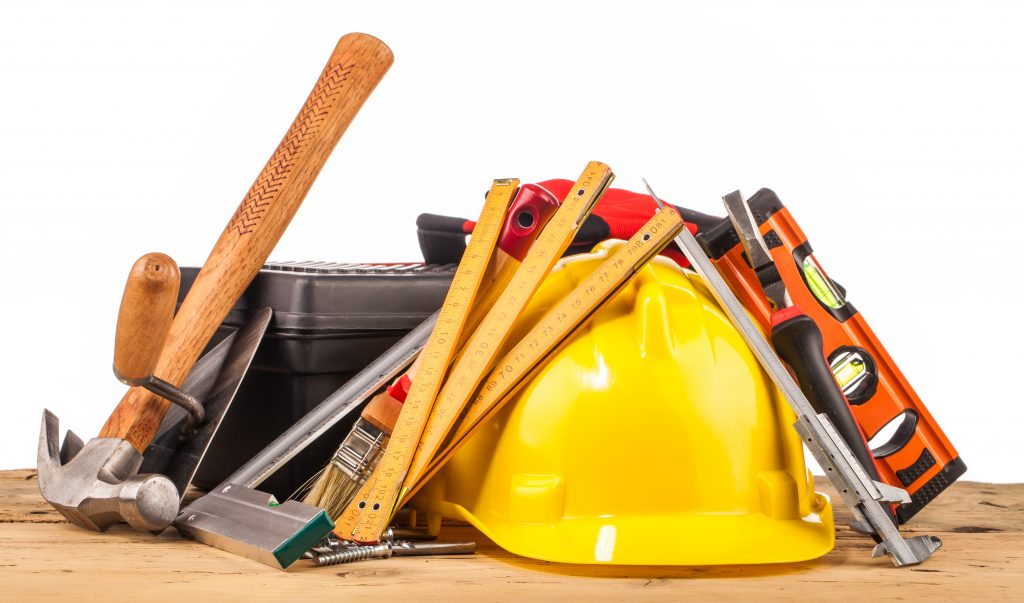 With any building project, it is important you employ the right builder to complete the work to a high standard, on time and within budget. No matter how large or small the project is, it is essential that the work is properly carried out and you obtain value for money.
Figures recently released by the Citizen Advice Bureau confirm that their most complained about issue is poorly carried out building works. It received over 53,000 enquiries on the subject in 2017-18. Many people can be left helpless and out of pocket by unregulated builders carrying out poor workmanship which can often lead to much anxiety and possible legal action. You hear many reports of people's unfortunate encounters with so called 'cowboy builders' which often end up in court, but you never think it will happen to you.
Robert Franklin, Head of Architecture & Building Surveying Services, regularly instructs builders on behalf of clients and he has put together a few tips to reduce the risk of encountering problems later:
1. Always provide the builder with as much information as possible from the outset. Having a set of detailed working drawings and a specification breaking down the individual work items ensures you see exactly what you are paying for.
2. Always obtain at least three quotations for the proposed works. However, remember that the cheapest quote may indicate poor workmanship or low quality materials and the most expensive quote does not always guarantee a high standard of work.
3. If you employ a designer or a project manager, they will have a list of builders they work with regularly and the ones to avoid. This is a service provided here at Robinson & Hall. Also speak with family members and friends who may have had work carried out recently.
4. Always ensure the builder is competent and has carried out similar work previously and can complete the works within your envisaged timescale.
5. Before asking a builder to provide a quote for the work, it is worthwhile asking for examples of previous work and references.
6. Ask yourself 'is this a builder I can communicate with and feel at ease with?' Are you going to feel confident leaving them the keys to your property and be able to deliver your project?
7. It is worth checking if your proposed contractors are VAT registered and are therefore required to charge VAT. A smaller contractor may be under the VAT threshold, but not have the necessary resources.
8. As part of your decision making process, check that builders have the correct insurances in place to ensure they are covered in case of any accidents that may occur during the works. Also, request to see their health & safety policy and check that they understand the legislation associated with maintaining a safe site.
9. It is essential that you use a contract. This is a legally binding document that means the builder has agreed to carry out the works stated in the specification, for an agreed price. It also provides a recognised procedure should any issues arise which may lead to legal action.
10. Never pay for any works up front. This may indicate the builder has a poor cash flow and should be avoided. Payments should only be made in accordance with payment structure agreed in the contract.
We regularly assist clients with their building projects and guide them with employing a contractor who is known to be competent and capable of turning their visions into reality. Our professional advice and detailed expertise will help keep the "dodgy" builders away and reduce the stress and pressures of selecting and appointing a contractor.
We are able to assist with matters including (click on each one to view more information and examples):
The advantage of employing us from the outset means that we can advise on the feasibility of your ideas and prepare a scheme which specifically meets your requirements. Please feel free to get in touch to arrange an initial meeting to discuss your project.
Back to articles