Do you need a Temporary Land Association?
19 February 2018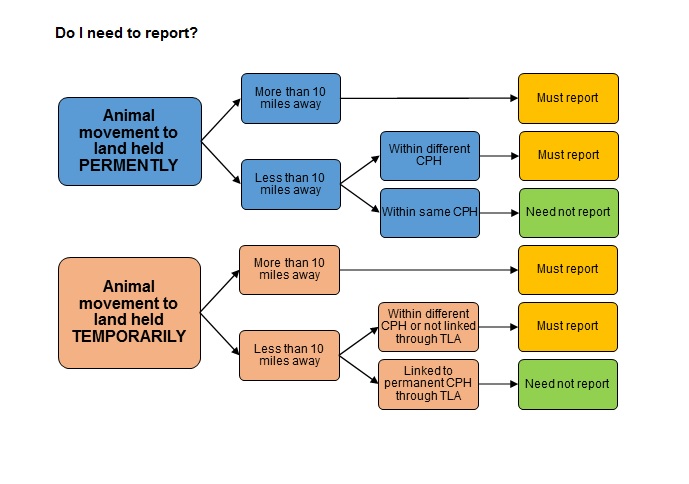 In 2016, a simplified system of livestock movement reporting was rolled out by the Department for Environment, Food and Rural Affairs (DEFRA) allowing keepers the freedom to move animals to grazing land within a 10 mile radius from their main point of business, provided it was covered by the same County Parish Holding (CPH) number or linked by a Temporary Land Association (TLA). The system is now in full effect and keepers of livestock should familiarise themselves with the rules.
What is a TLA?
Land occupied on a temporary basis (i.e. less than a year) within 10 miles of the permanent CPH and in the same TB risk area can be associated for up to a year. During this period it is treated as being part of the permanent CPH and movements to and from this land from any other land associated with it will not need to be reported nor will they trigger a standstill. To apply to register land as a TLA, a simple form (available here) must be submitted to the Animal Plant and Health Agency. Should occupation continue for more than a year, the TLA will need to be renewed.
What were we expecting?
It was anticipated that as from 1st of January 2018 the following exemptions for sheep and goat movements would end:
Batch reporting, rather than at an individual animal level, between different CPHs within the same business where the same keeper retains day to day care and control.
Movements to adjacent holdings (i.e. a different CPH) not needing to be reported and only recorded as a single standing entry in the holding register where the movements are:
– Frequent
– On foot
– The animals mix with no others
It now seems that DEFRA has decided these exemptions will remain in place for the time being.
Back to articles