Commercial property expertise
From small retail units in the centre of town to rural industrial estates, we have experience letting and renting a range of commercial property types and strive to find a solution for your needs.
Free market appraisal
Our local expertise and wealth of experience dealing with a variety of property types means that we can provide a true representation of how we think your property will let, and we won't inflate your expectations just to gain an instruction.
Eye-catching marketing
We make sure our properties receive the exposure they deserve, allowing tenants to truly visualise the property and location prior to going on a viewing.
Our marketing package consists of a professional signboard, eye-catching property brochure available in our branch and online, dedicated page on our website showing all detailed information including multiple photographs, EPC and interactive maps and advertising on the top property portals including Rightmove and EG Property Link.
Honest advice from an experienced property professional
The majority of our employees have worked in the property industry for years and we are renowned for giving honest advice to get the best possible result.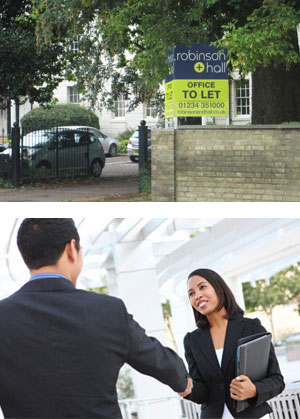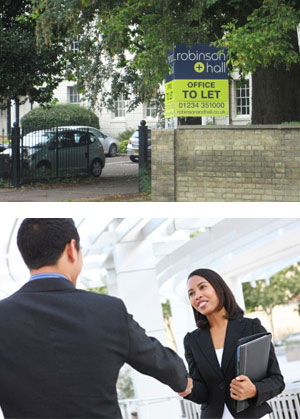 Organisation of Commercial EPC
To remove the stress from landlords, we will organise your EPC and make it available to potential tenants on request.
Accompanied viewings
We know it's not always convenient for landlords to attend viewings, which is why we don't expect them to. Our experienced property professionals will show potential tenants around the premises, answering any queries along the way.
Property Management
Our bespoke Property Management package is designed to relieve the stress of becoming a full time landlord and gives you peace of mind that both your property and the tenant will be looked after throughout. For further information please click here.
Access to a range of other services
We can cater for virtually all property requirements due to our huge range of additional services available, including Residential Sales and Lettings, Auctions, Rural Property & Business, Planning & Development, Renewable Energy and Architecture & Building Surveying, so you have access to a cross section of knowledge and expertise.
Email alerts and monthly newsletters
Once you have registered with us, we will send tenants regular updates on available properties and all will receive our monthly email newsletter, keeping you up to date with the latest news at Robinson & Hall and any market updates.
Professionally accredited by the recognised authorities
We are members of the highly prestigious governing bodies, including The Royal Institution of Chartered Surveyors (RICS) adding reassurance that you are dealing with experts who aim to deliver first class customer service.