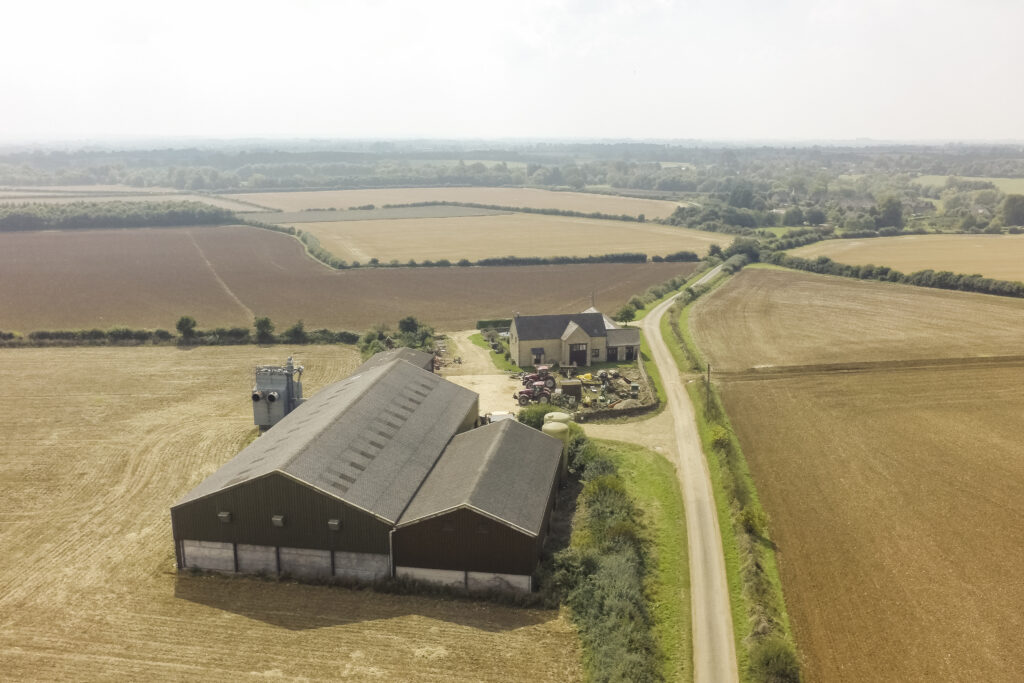 The Farming Investment Fund is an umbrella fund which provides farmers with grants to improve productivity on their farms in an environmentally sustainable manner.
The Department for Environment Food & Rural Affairs (DEFRA) has announced that the application window for the Improving Farm Productivity section of the Farming Investment Fund opened on 19th January 2022 and farmers will be able to apply for grants under this scheme until 16th March 2022.
This round of funding has a budget of £25 million with the main objectives being to boost farm production, as well as increasing farm and horticultural productivity.
DEFRA is offering grants of up to 40% of the costs for slurry treatment equipment, as well as robotics and innovation equipment which will reduce environmental impacts and improve efficiency on farm. The minimum grant available is £35,000 (40% of £87,500) with the maximum amount being £500,000.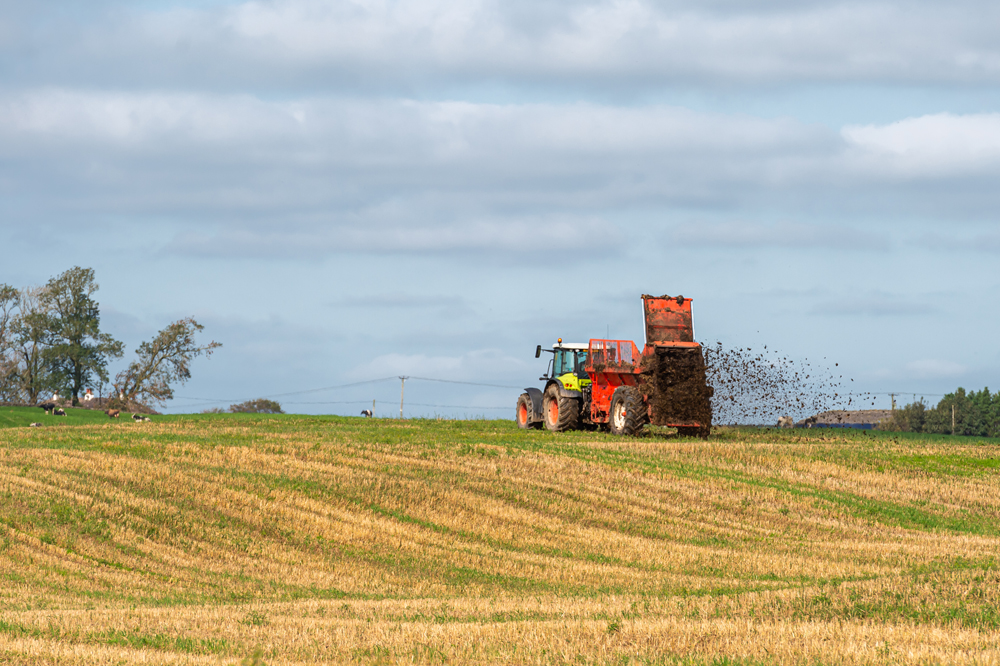 Slurry treatment equipment
The grant can pay towards the costs of:
mild acidification equipment
acidification infrastructure
Robotics and innovation equipment
The grant can pay towards the costs of:
robotic horticulture and arable equipment
robotic animal welfare equipment
advanced ventilation control systems for existing horticultural and livestock buildings
wavelength-specific LED lighting for horticultural crops
Further details of eligible items under the fund can be found here.
For more information or to find out how our Rural Property & Business department can help you, please contact 01234 352201 or email bedford@robinsonandhall.co.uk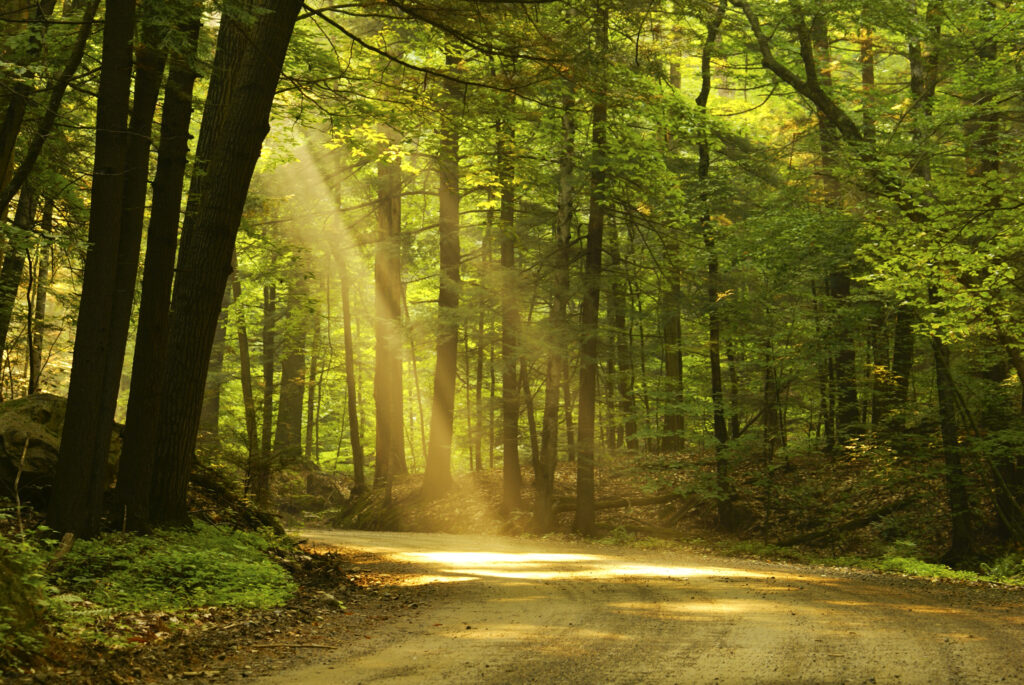 Further details on the next stages of the implementation of the Environmental Land Management Schemes (ELMS) have been outlined by George Eustice at the Oxford Farming Conference.
The Local Nature Recovery Scheme and Landscape Recovery Scheme are set to work alongside the already publicised Sustainable Farming Incentive within the ELMS framework. The two new schemes will focus on the restoration of habitats and landscapes, a reduction in water and air pollution, and a drive for sustainable food production; the overarching aim being to 'make more space for nature'.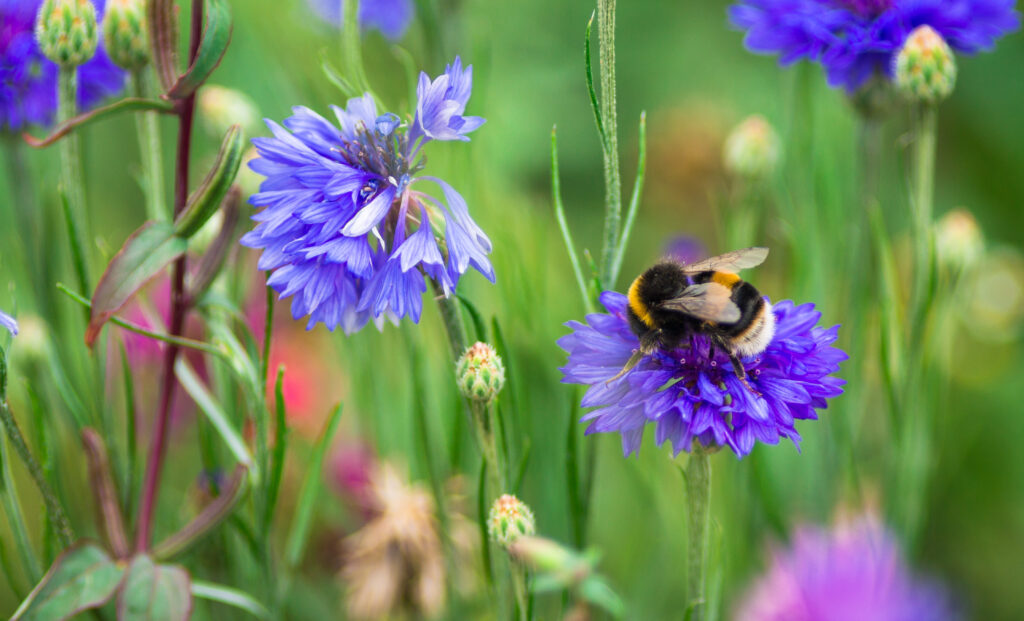 The Local Nature Recovery Scheme (LNR) is set to introduce change at a farm scale. The scheme is to evolve from Countryside Stewardship, taking the 'best' points from Mid-Tier agreements and encouraging specific actions previously seen under Higher-Tier or Higher Level Stewardship agreements. Proposed options centre on the management, restoration and creation of different habitats in the farmed landscape. These include breeding areas for wildlife, species-rich grasslands and lowland heathland.
The Landscape Recovery Scheme (LR) takes the above and expands it to the landscape scale. For this, individuals or groups of interested parties (e.g. farmers, public bodies, estates) are to work together to deliver long-term projects, with individual projects to be 500 – 5,000 hectares in size. These will result in land use change and habitat restoration. The scheme is to be implemented in two rounds, with the first round for 15 pilot projects to be opened shortly. This round shall focus on the themes of recovering and restoring threatened native species, and restoring rivers and streams. This scheme is a long-term, collaborative commitment with projects scored against feasibility, cost and impact.
Unfortunately, more detailed information of the above schemes has not been circulated. We do know that the application window for the Landscape Recovery Scheme is due to open shortly, whilst the Local Nature Recovery Scheme is to be piloted in 2023, with full rollout not expected until 2024. Significantly, no indication of payment rates has been provided. Detailed rules are to be supplied by the Government in due course, once further reviews of proposals have been undertaken.
The three schemes within ELMS have been designed to be complementary to one another. Farmers will be able to choose which schemes they enter and we have been assured that there is flexibility throughout, allowing changes to the land included and timings.
Information on the schemes can be found at:
Local Nature Recovery: more information on how the scheme will work – GOV.UK (www.gov.uk)
Landscape Recovery: more information on how the scheme will work – GOV.UK (www.gov.uk)
For more information or to find out how our Rural Property & Business department can help you, please contact 01234 352201 or email bedford@robinsonandhall.co.uk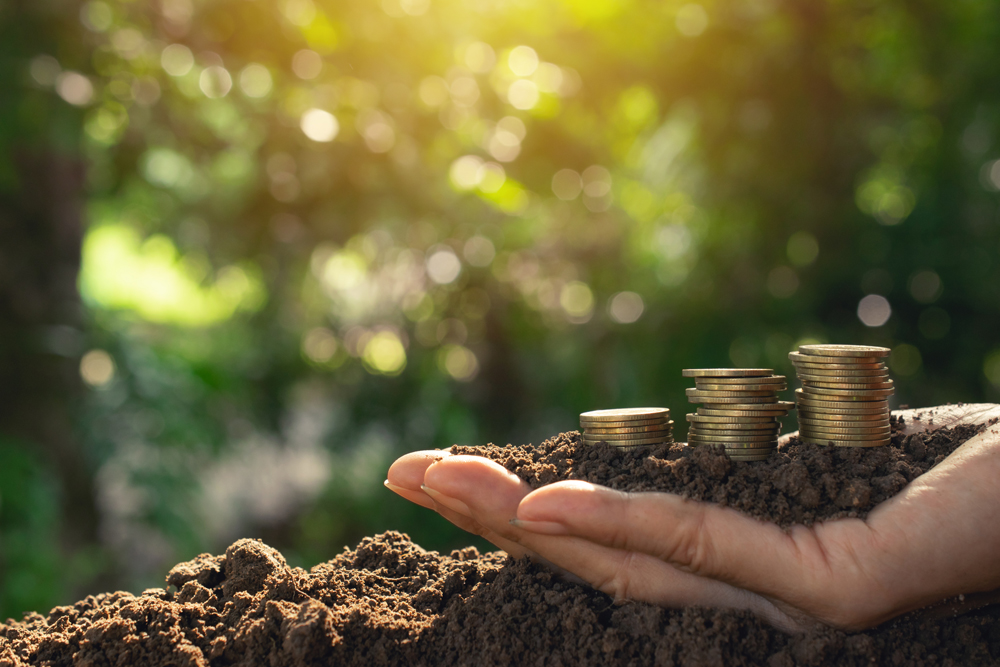 The Rural Payments Agency has recently announced changes to the Countryside Stewardship Scheme payment rates, effective from 1st January 2022.
If you have an agreement, or an application for an agreement which starts on or before 1st January 2022 then where the payment rate has:
increased, the new rate will be paid
decreased, the existing rate shown on the agreement will be paid
not changed, the existing rate shown on the agreement will be paid
For new agreements starting from 1st January 2023, all the new payment rates will apply.
The main payment rate changes are as detailed below:
| | | | | |
| --- | --- | --- | --- | --- |
| Revenue Option | Revenue Option Title | Old Rate (£) | Rate for agreements starting on or before 1st Jan 2022 (£) | Rate for agreements starting on or after 1st Jan 2023 (£) |
| AB1 | Nectar flower mix | 511 | 579 | 579 |
| AB2 | Basic overwinter stubble | 84 | 84 | 58 |
| AB6 | Enhanced overwinter stubble | 436 | 493 | 493 |
| AB8 | Flower rich margins and plots | 539 | 628 | 628 |
| AB9 | Winter bird food | 640 | 640 | 640 |
| AB12 | Supplementary winter feeding for farmland birds | 632 | 657 | 657 |
| AB15 | Two year sown legume fallow | 522 | 569 | 569 |
| BE3 | Management of hedgerows | 8 | 9 | 9 |
| GS2 | Permanent grassland with very low inputs (outside SDAs) | 95 | 132 | 132 |
| GS4 | Legume and herb-rich swards | 309 | 358 | 358 |
| HS2 | Take historic and archaeological features currently on cultivated land out of cultivation | 425 | 459 | 459 |
| SW1 | 4 – 6m buffer strip on cultivated land | 353 | 419 | 419 |
| SW4 | 12 – 24m watercourse buffer strip on cultivated land | 512 | 578 | 578 |
The full list of changes can be found here.
There are no plans for the payment rates for capital items to be changed.
For more information or to find out how our Rural Property & Business department can help you, please contact 01234 352201 or email bedford@robinsonandhall.co.uk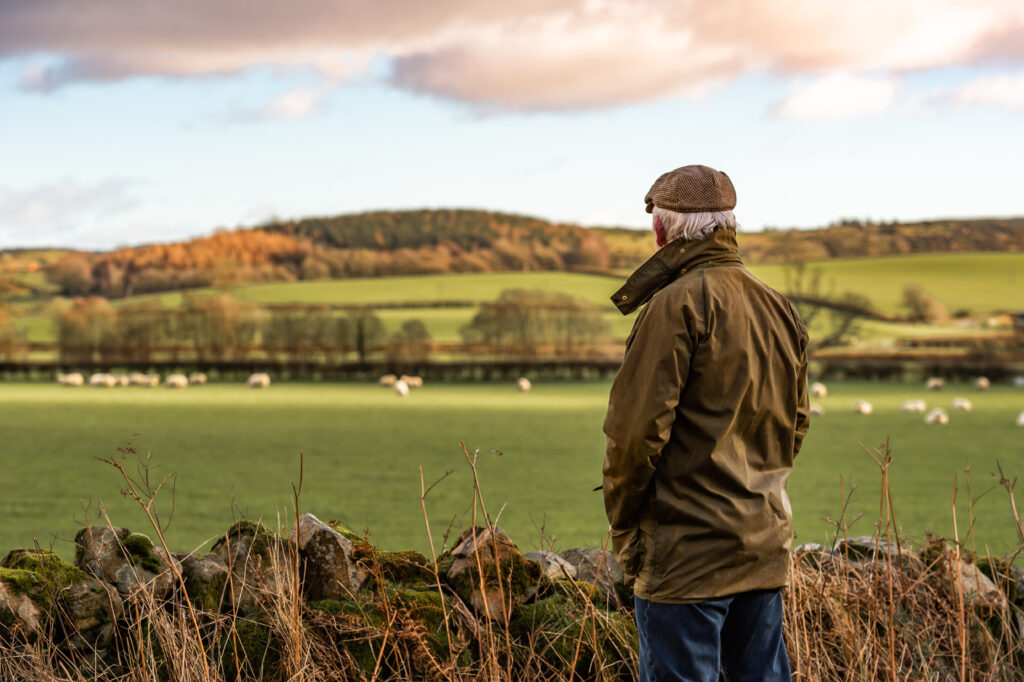 With the end of 2021 fast approaching, the Department for Environment, Food and Rural Affairs (Defra) have finally provided details of the Sustainable Farming Incentive (SFI) early rollout, due to occur in spring 2022. The proposed rollout, the first element of the Environmental Land Management Schemes, is a slimmed-down version of the Sustainable Farming Incentive Pilot, the agreements of which are currently being implemented.
The SFI early rollout (SFI 2022) has seen amendments to the initial concept of the scheme, with policymakers listening to applicants' and experts' thoughts on the practicalities of operation. The agreements will last 3 years, with payments made quarterly. There will be no minimum or maximum land areas and applicants will be able to choose the specific land parcels included in the agreement. There will also be an element of flexibility to amend the agreement every 12 months – such as including additional land areas.
As with the SFI Pilot, the SFI 2022 requires applicants to enter land parcels into 'Standards', being:
Arable and Horticultural Soils Standard
Improved Grassland Soils Standard
Moorland and Rough Grazing Standard
The first two Soil Standards will be the focus for most applicants. These Standards will only have introductory and intermediate levels to start with. As with the SFI Pilot, the payment received is reflective of the level of Standard that is entered into.
A summary of the requirements and the related payments, per hectare, are summarized below:
Arable and Horticultural Soils Standard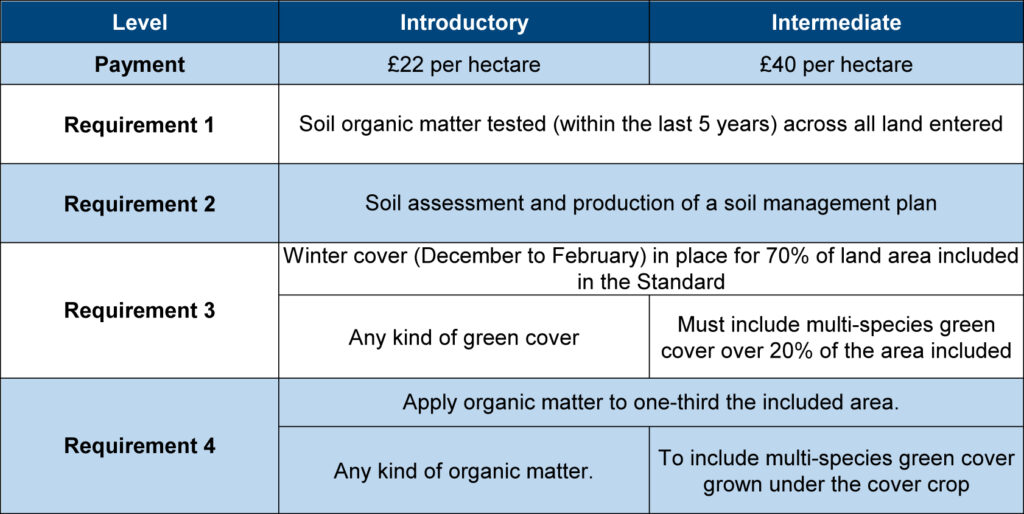 Grassland Soils Standard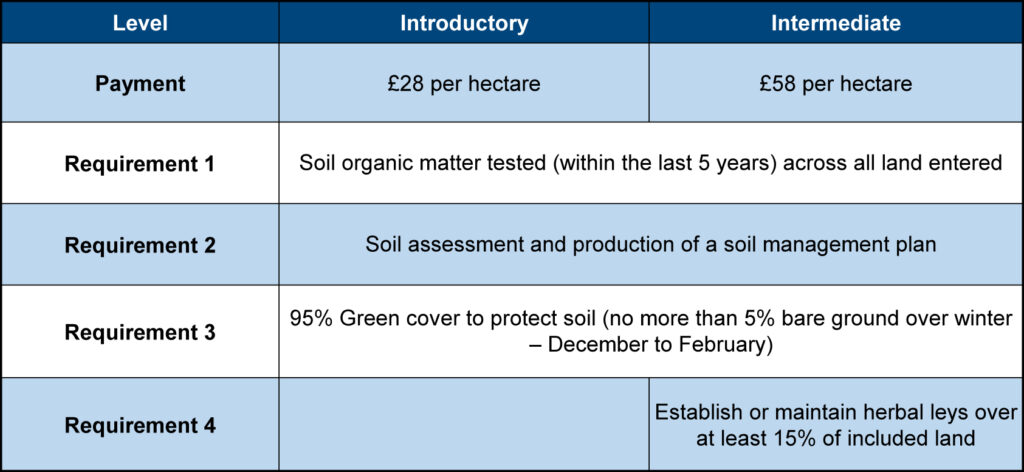 The advanced levels for both Standards are expected to be introduced from 2023. We have been told the Advanced Arable and Horticultural Soils Standard will focus on no-till and min-till farming.
Effort has been made to keep the Standards, and levels, as simple as possible to encourage implementation on the ground. However, there are specific nuances to several of the requirements, e.g. time requirements for the testing of soil organic matter. It is recommended that the full scheme is reviewed and considered in advance of the application window, which will be 10 weeks, opening in spring 2022.
The full scheme manual can be found at:
Sustainable Farming Incentive: how the scheme will work in 2022 – GOV.UK
If you would like more information or to discuss the options available, please contact a member of our Rural Team.
Land registry title plans represent the Land Registry's interpretation of a conveyed boundary and as such they are the go to document to determine ownership. It is a requirement that all exchanges of land ownership are registered with the Land Registry.
Solicitors will carry out searches of the Land Registry and check carefully that boundaries match those registered so it is important that the maps are correct to avoid costs unravelling anomalies.
It is imperative that the plans prepared and being submitted for first registration, or for land being divided and transferred, are accurate and meet the minimum requirements of the Land Registry to avoid registration applications being rejected or delayed.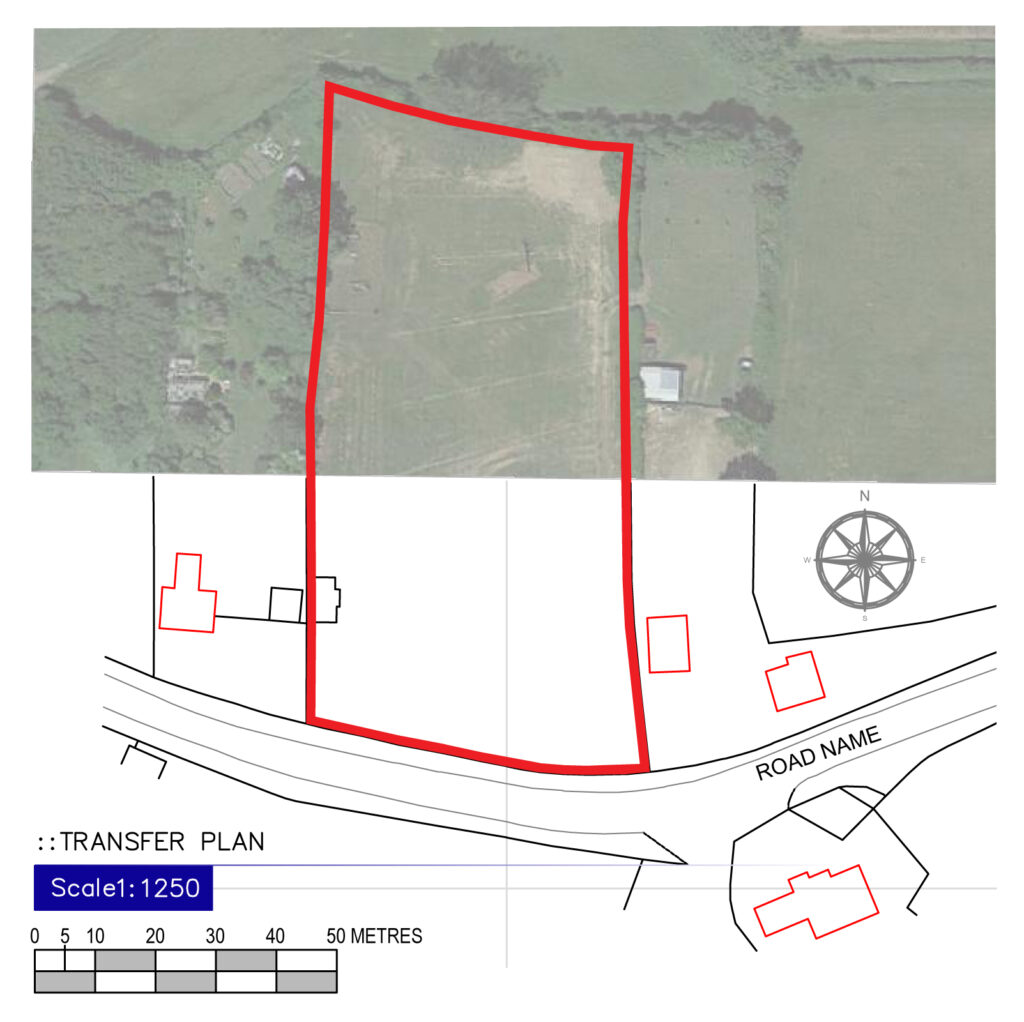 The Land Registry requires that plans submitted are of good quality and conform to their published guidance as follows:
Accurately drawn plans with preferred scales of 1/1250-1/500 for urban properties and 1/2500 for rural properties
Show the map orientation
Shows sufficient detail to identify the site on the Ordnance Survey Map
Location clarified by showing roads and junctions of other landmarks
Drawn to a metric scale
Not marked as "for identification only or approximate position"
Not endorsed "do not scale from this drawing" or similar phrases
Includes a scale bar
Includes a well-defined thin and precise edging or hatching to clearly illustrate the extent of land or easements
Measurements that correspond to scaled measurements
Measurements for undefined boundaries to two decimal places
Drawings prepared for leasehold have different requirements including the preparation of a detailed floor plan layout to a larger scale.
We prepare Land Registry complaint plans following the guidance published by the Land Registry. All plans are digitally produced from the latest Ordnance Survey data to enable accurate plans to be prepared and sent electronically to facilitate a speedy transfer of data between solicitors, sellers, buyers and the Land Registry.
We recommend that a site survey is conducted to take site dimensions for annotating on the drawings and to check that the Ordnance Survey data is up to date and correct. This often flags up errors within the tolerance of the Ordnance Survey Maps but which could otherwise cause conflict and/or ambiguity in future years (the Ordnance Survey data's published accuracy is +/-1m).
If you need an accurate Land Registry map or if you have an anomaly on your historic Land Registry map then please contact David.
With the Government's pledge to treble tree planting rates by the end of this Parliament, there is an increasing focus on schemes to support landowners to bring forward new areas for woodland planting.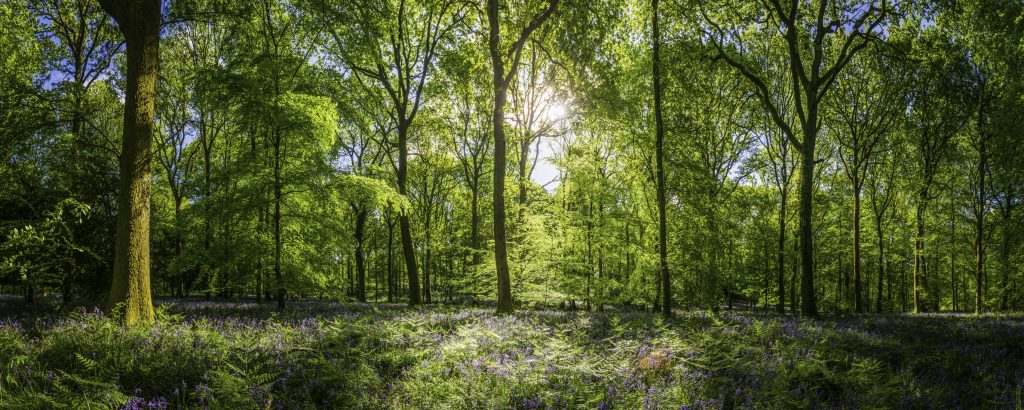 England Woodland Creation Offer (EWCO)
The main scheme available in England is the Department of Environment, Farming and Rural Affairs' (DEFRA) new scheme, EWCO, which opened for applications on 9th June 2021. The scheme is open to owner occupiers, tenants, landlords and licensors. To be accepted, land must meet the following criteria:
be within the full management control of the applicant
not already be classified as woodland
not be subject to any existing legal requirement or obligation to create woodland
not be subject to a dispute between landlords and tenants
not currently be within an existing grant agreement that has more than five months left to run at the time that the EWCO application is submitted
be registered on the Rural Payments service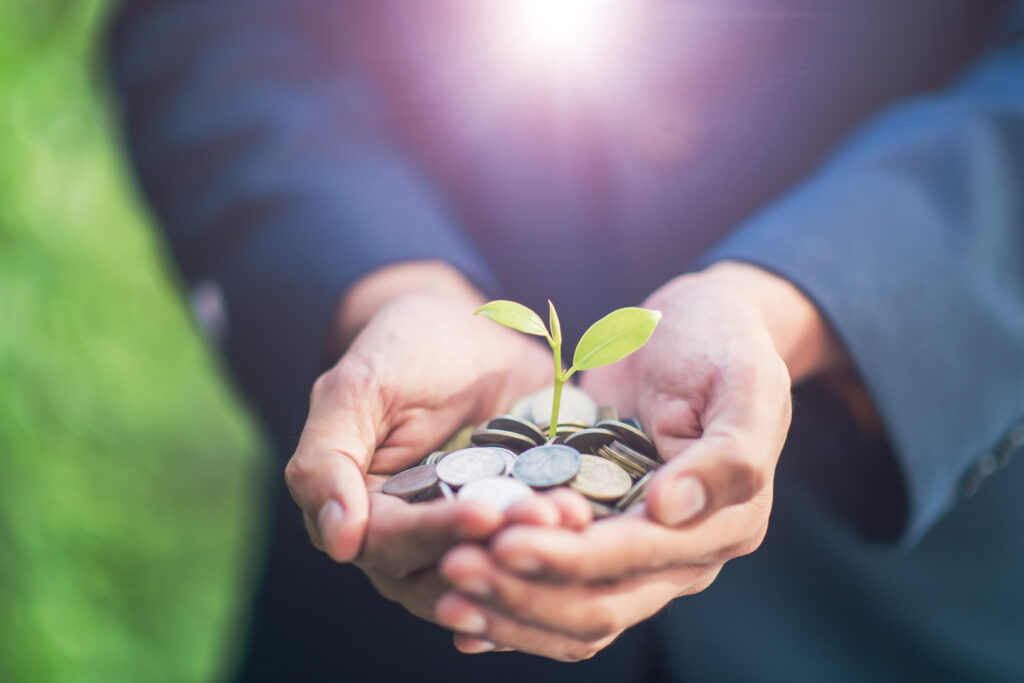 There are four types of payments being made available:
Capital items to establish new woodland based on set costs for items up to £8,500 per ha
Annual maintenance payments of £200 per ha for up to 10 years
A contribution towards the cost of installing infrastructure
Optional additional contributions for public goods such as:
Nature recovery between £1,100/ha to £2,800/ha
Improved water quality £400/ha
Planting riparian buffers £1,600/ha
Flood risk prevention £500/ha
Social benefits (i.e. public access) £2,200/ha
The scheme can be applied for at any time with funding decisions taking between 12 and 20 weeks.
Trees for Climate
An alternative, for those with land in the Marston Vale area of Bedfordshire, is Trees for Climate. The Forest of Marston Vale Trust has recently secured funding from DEFRA for a tree planting scheme which will provide landowners with an opportunity to create new woodland, assisted by a flexible funding package. The package is likely to be more generous than the EWCO scheme as it is specific to this Community Forest area.
Woodland Carbon Code
Applicants under either of the above schemes will have the ability to register the woodland with the Woodland Carbon Code. This is a quality assurance scheme for new woodland which generates independently verified carbon credit which can be sold.
If you would like more information on either the EWCO or Trees for Climate schemes, please contact Katie.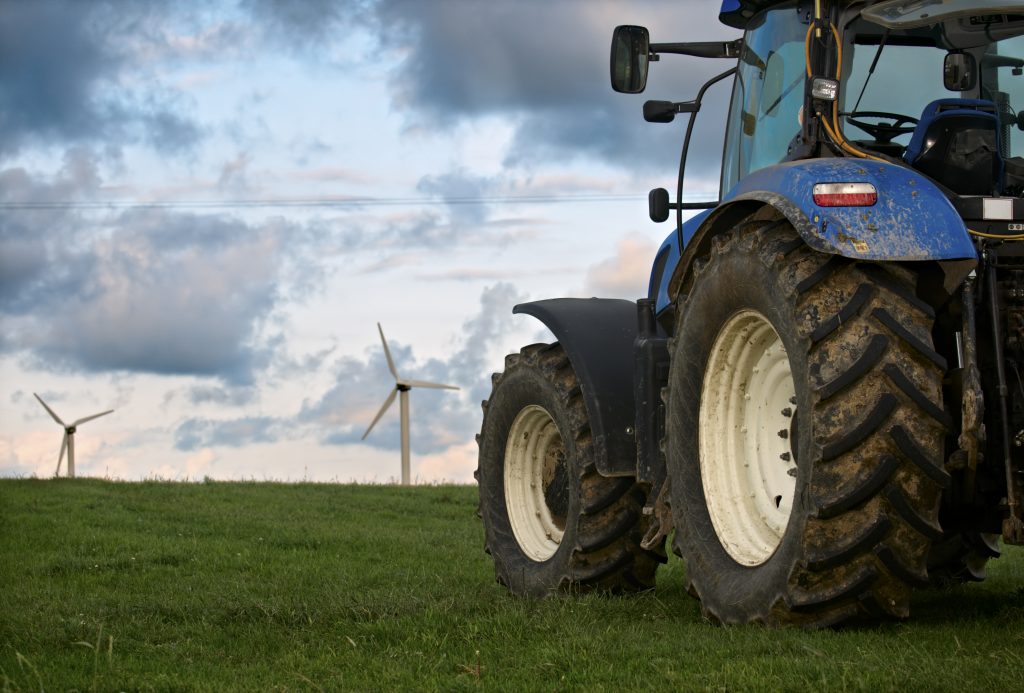 As we move towards the end of 2021, the loss of Basic Payment Scheme (BPS) payments is sadly no longer a future concern; it is very much here. It is a central consideration for budgeting and management decisions being taken now and as such it is more important than ever to ensure that all potential income sources are being utilised.
Going forward it is proposed that part of the BPS loss is to be filled by payments under the much-publicised Environmental Land Management Schemes (ELMS). ELMS are to be fully implemented by 2024 and, in anticipation of this, DEFRA is keen to introduce elements of the schemes now.
The Sustainable Farming Incentive
The Sustainable Farming Incentive (SFI) is one of three schemes within ELMS, providing payments at farm level. DEFRA sees this as a tool to allow farmers to have a different perspective over their land, focusing on natural assets and the best means to protect and enhance these. The SFI concentrates on improving biodiversity, tackling climate change and creating a greener landscape.
An initial SFI pilot is in the process of being rolled out, with the application window having closed at the end of September. The key role of this pilot is for participants to 'test' the scheme and its components and to be paid for their role within this. Applicants were limited to those receiving BPS payments and not currently in a stewardship scheme. The pilot is set to begin at the start of November 2021 and run for three years.
There are eight standards within the pilot, each subdivided into three 'ambition' levels. Payment rates have been set broadly equivalent to Countryside Stewardship, with the payments available reflecting the difference in work required for each level.
The table below provides a summary.

Standard
Payment
Introductory
Intermediate
Advanced
Arable and Horticultural Land
£28/ha
£54/ha
£74/ha
Arable and Horticultural Soils
£26/ha
£41/ha
£60/ha
Farm Woodland
£49/ha
–
–
Hedgerows
£16/100m
£21/100m
£24/100m
Improved Grassland
£27/ha
£62/ha
£97/ha
Improved Grassland Soils
£26/ha
£44/ha
£70/ha
Low and No Input Grassland
£22/ha
£89/ha
£110/ha
Water Body Buffering
£16/100m
£29/100m
£34/100m
Alongside the pilot, a slimmed-down SFI is to be launched in the spring of 2022. This will be available to recipients of BPS and to be a more basic version of the options available within the pilot and the final ELMS (due in 2024).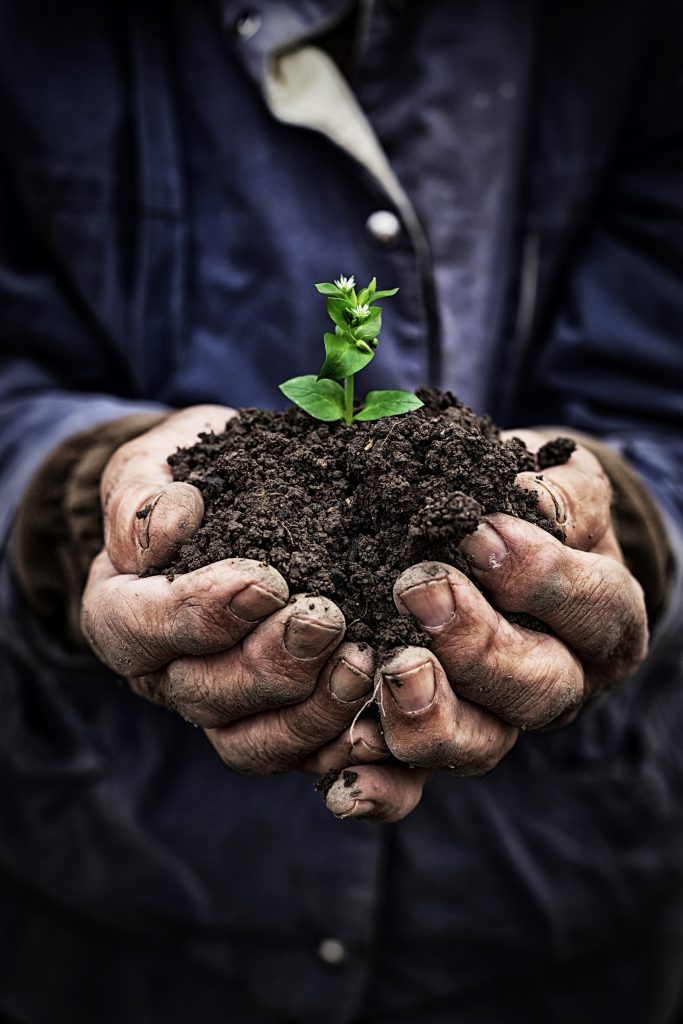 This will focus on:
Arable and Horticulture Soils
Improved Grassland Soils Moorland and Rough Grazing
Animal Health and Welfare Review
A full outline of payment rates is yet to be provided for the 2022 roll out, although they are expected to be similar to those in the 2021 pilot. It is expected that payments will be equivalent to a 30% uplift compared to similar Countryside Stewardship payments.
The SFI is being developed to allow greater flexibility and choice for the farmer and manager. We have been promised a move away from 'penalisation' of mistakes and errors and an openness to moulding the scheme to the individual holding. There will be the potential to add and remove parcels from standards and the ability to choose different levels for each standard. Farmers already in Countryside Stewardship are allowed to apply, however it is important to note that the principle of 'no double payments' is being adopted by DEFRA. Therefore, if a parcel is within an existing Countryside Stewardship scheme, it cannot be included in the SFI scheme until the initial scheme ends. Therefore, if you have an option on a parcel under Stewardship, you couldn't enter the same option on the same parcel for SFI.
We would recommend that farmers and managers begin to consider the suitability of their land for an SFI application now, in order to be well prepared for when the application window opens in the spring of 2022. We would be more than happy to discuss the options available and to help in your application.
Please contact Alice for further assistance.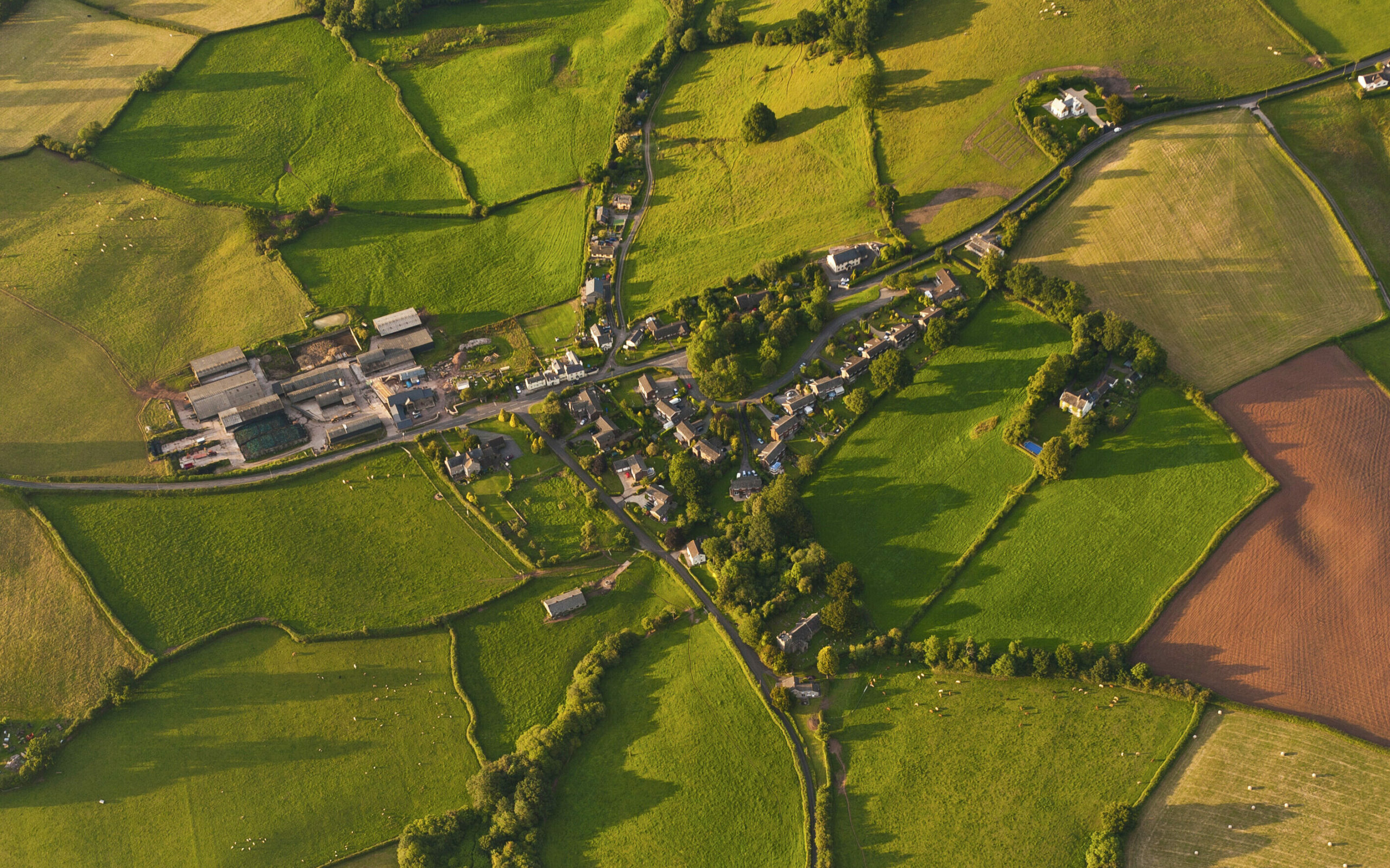 Autumn drilling is all but over, the clocks have gone back and Christmas songs are playing in the shops. It is the time of year to reflect on the year gone by and to speculate what might be in store for 2022.
2021
The past 12 months have seen a constant fight against the weather, Brexit disruptions, soaring fuel and fertiliser prices and continued uncertainty over what will replace the Basic Payment Scheme. As I write, the 2021 United Nations Climate Change Conference (COP26) is in session which could bring unimagined changes to the way in which we farm, with perhaps the greatest threats in the livestock sector. Tax rates, inflation rates and interest rates must surely rise soon to pay for the unprecedented costs of the pandemic.
On the back of such turbulence, surely many farmers will wish to leave the industry. The market should be awash with land and farms for sale with just a few choosy buyers taking their pick if the price is right.
Nothing could be further from the truth. There is no panic to leave the industry. There has been little land on the market, particularly across central England. If anything, land prices have risen again slightly and the average price for decent arable land might be approaching £10,000 per acre again.
The low supply of land for sale arises from the lack of any pressure from the banks. Farming has been a safe investment for the banking sector with low interest rates and significant asset values. Farmers have used the better years to ensure that borrowings are under control and many now have diversified income, making the farming income less critical. Given all the lifestyle, family and tax advantages of farming, why stop now?
We are also seeing significant money available for investment into farming, largely from development proceeds or from non-farming sources. In difficult times, farmland appears to be a safe investment despite the poor returns. As they say, "nobody is making it anymore".
Notwithstanding the above, we have seen an enormous range in prices for farmland. Large, fully equipped farms have been in short supply and attract good interest where they are found. However, smaller blocks are very much dependent upon local demand. If the immediate neighbours do not have the funds then some land can become very difficult to sell at any price.
Initial pricing can also be key. A greedy guide price together with unnecessary clawback clauses can kill a sale before it starts, even for a larger serviced block. By the time the pricing is adjusted to a more realistic level, the property will be tainted. The market will assume that there is something wrong with the property.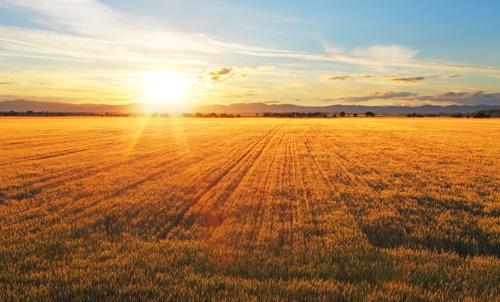 2022
Frankly, unless interest rates rise, the supply of land will remain limited. We should begin to see more certainty with the new Environmental Land Management scheme and I suspect that much of the oil price spike will dissipate. There will continue to be strong demand from those with the funds and I suspect that the 2022 market will be very similar to 2021. For those looking to exit the industry, the prices and the tax regime will remain favourable. Meanwhile, for those with the funds to buy, there will continue to be good opportunities.
For further information or to discuss your land or farms, please contact David.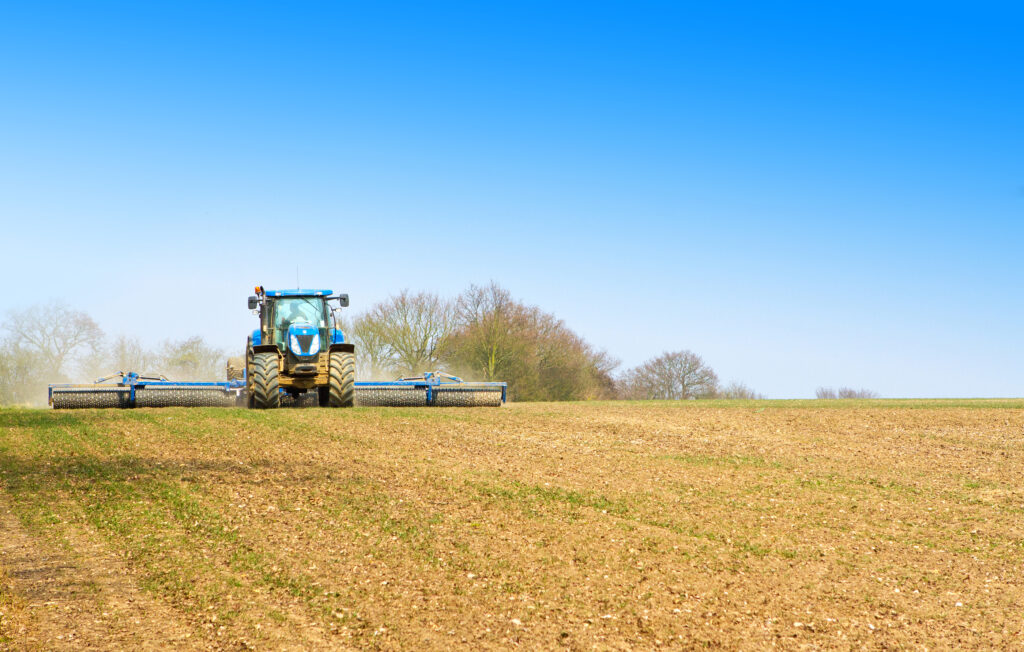 The Agricultural Transition Plan, and the gradual phasing out of direct payments, has seen the introduction of new domestic grant funding schemes. The application window for the Farming Investment Fund (FIF), introduced with the aim to improve productivity alongside ensuring environmental benefits, has just opened.
The FIF is split into two funds:
The Farming Equipment and Technology Fund (FETF);
The Farming Transformation Fund (FTF).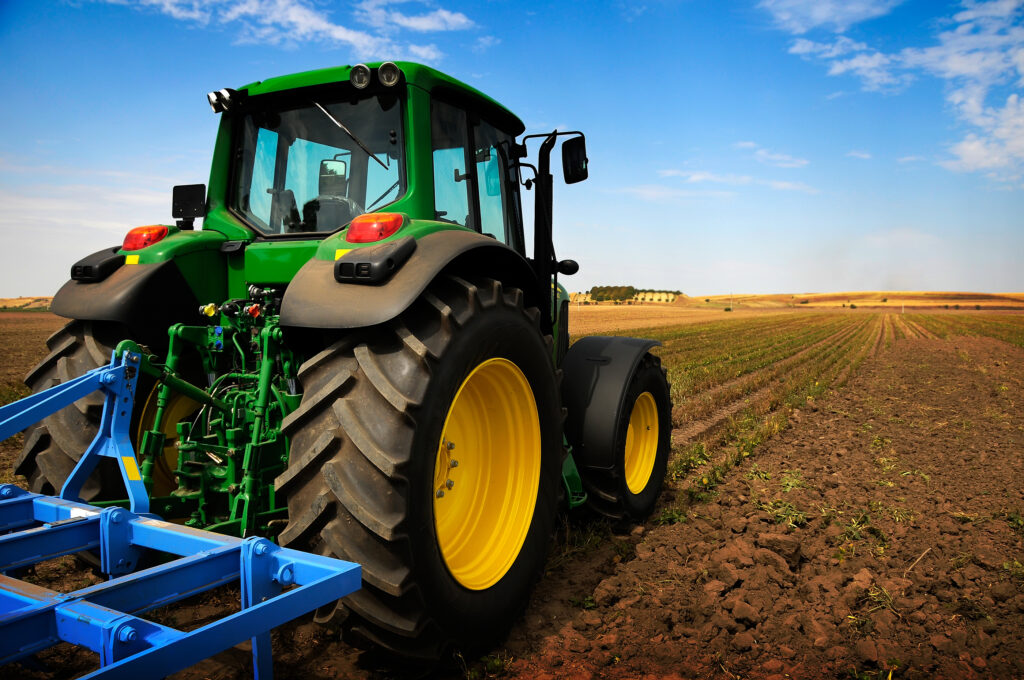 The Farming Equipment and Technology Fund (FETF)
The FETF provides grants between £2,000 and £25,000 to allow businesses to invest in equipment and technology that will help them develop more sustainable and productive agriculture, horticulture and forestry systems. Farmers, horticulturalists, forest owners and contractors can apply. The Round 1 application window is now open and closes at midday on 7th January 2022.
The grant provides a contribution towards the purchase of new equipment and technology, selected from a predefined list published by the Rural Payments Agency. This list is considerably larger than under previous schemes, with the increase in the maximum grant level to £25,000 increasing the range available – notably including higher value items, such as 6m direct drills. Each item has a detailed cost against it, which is the actual grant amount that will be received, regardless of how much was paid to acquire the item.
The full list of eligible items and costs can be found here.
The grant is paid in arrears, therefore applicants must be able to cover the full cost initially from private funds. Applicants cannot utilise money from other UK public funds, lease or hire purchase schemes. Applications cannot be made for items that public money has already been used for, e.g. through the Countryside Productivity Small Grant scheme (CPSG).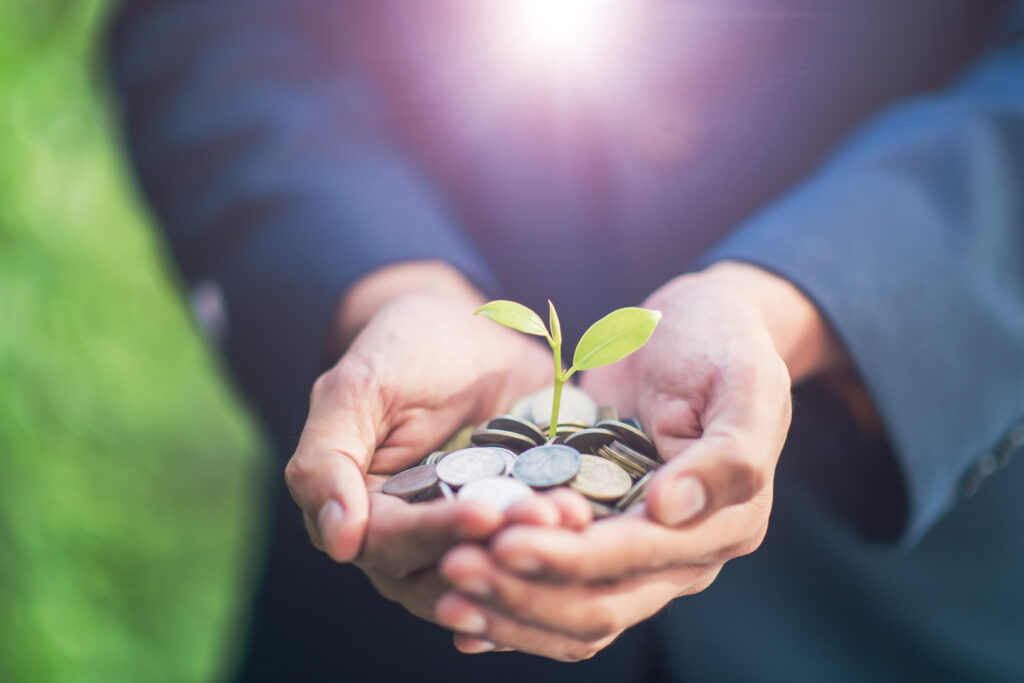 Interestingly, whilst the maximum value per grant is £25,000, an applicant can apply for a total of £50,000 over the scheme's duration. This could be two rounds of applications, each for £25,000. Previous funding for other items received under the CPSG will not contribute to these totals.
Claiming the grant can only occur once the item has been paid for, delivered, installed and made operational. The deadline for submitting these final claims is midnight on 30th September 2022.
The Farming Transformation Fund (FTF)
The FTF is a larger grant to provide grants between £35,000 and £500,000 through three proposals:
The Water Management Grant;
Improving Farm Productivity;
Adding Value.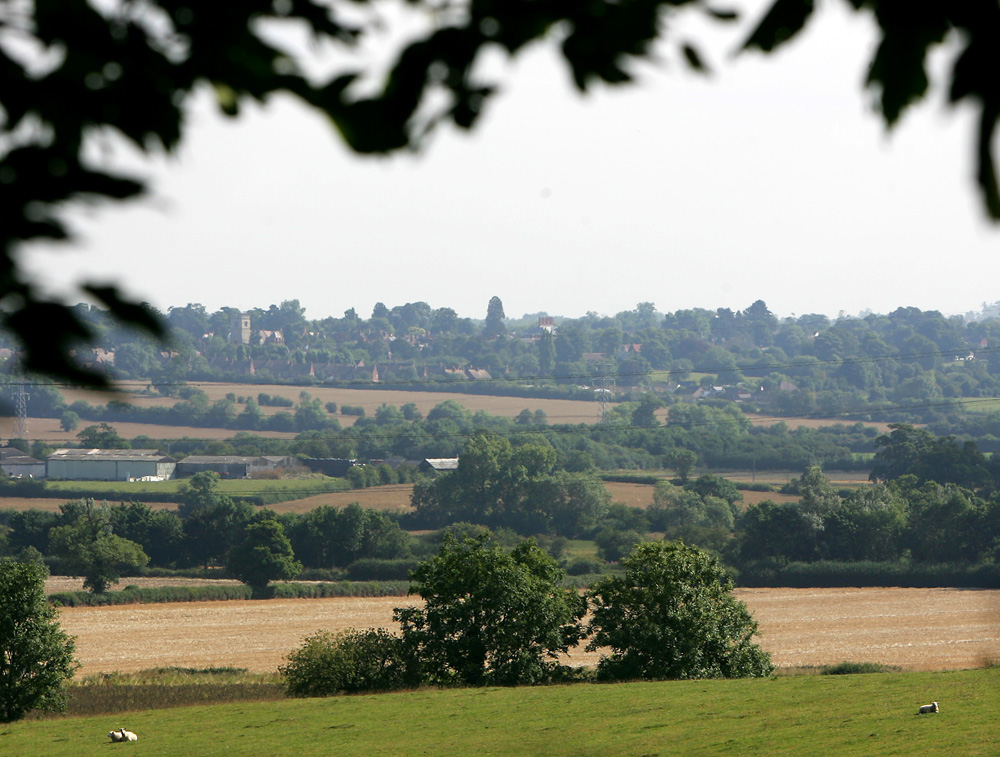 Currently information has only been provided for the Water Management Grant, with the window for the initial applications of interest now open until 12th January 2022. Successful applicants will be invited to make a full application before 30th June 2022.
Funding is again for predefined items, subdivided into:
reservoir construction and infrastructure equipment;
irrigation equipment and technology, e.g. soil moisture monitoring.
Again, multiple claims over the project lifespan (up to three claims) are expected.
This grant follows the structure of previous similar grants in that the grant can cover up to 40% the total eligible costs of a project. The balance of the project costs must be paid for from private sources, such as savings but can include hire purchase or leased items (which need to be paid off before a claim is ultimately submitted). Interestingly, this also includes money from certain other grants such as Basic Payment Scheme or Countryside Stewardship. However, no public money can be used and no element of this grant can be used to carry out capital works under other agreements.
We await information on the other two areas within the FTF, to include when the application windows will open.
Finally, please note that all grants outlined above are competitive, with applications scored against one another and how they meet pre-defined criteria.
If you are interested in applying for either of the grants or would like more information, please contact a member of our Rural Team.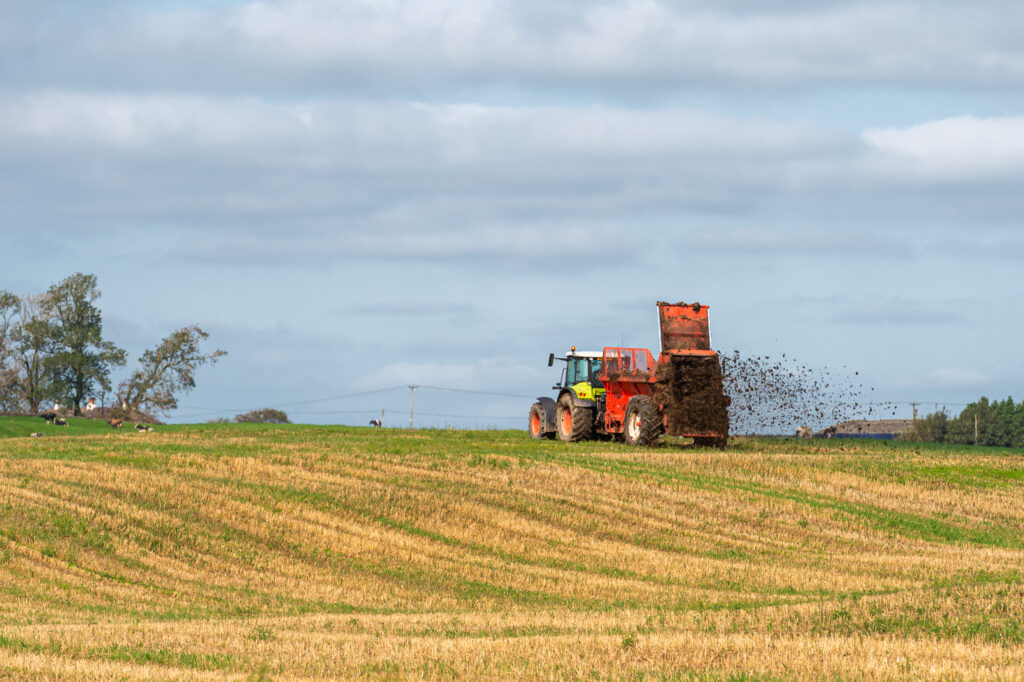 The Farming Rules for Water, which were introduced in 2018 in England, provide clear standards for the application of fertilisers and manures on agricultural land. Rule 1 (Regulation 4) of these Farming Rules requires the application of organic manure and manufactured fertiliser to be planned so that it does not exceed the needs of the soil and crop, nor give rise to a significant risk of agricultural diffuse pollution.
Where organic manures are spread as a means of disposal rather than as a fertiliser required by the crop, the Environment Agency has recently published a Regulatory Position Statement (RPS) for this coming autumn. The position statement applies to land managers and allows them to follow specific conditions so that they can apply organic manure on agricultural land that may exceed the needs of the soil or crop, although it is still important to note that there must be no risk of pollution.
The RPS details that in order to spread organic manure that exceeds the crop or soil requirement between now and 1st March 2022, a land manager must be able to prove that the following options are not feasible:
Storing the organic manure at the place of production
Storing the organic manure at the place of use
Sending the organic manure to an off-site anaerobic digestion plant or other effluent treatment plant, including at a sewage treatment works
Storing the organic manure off-site
This will show that the only remaining option is to spread the organic manure. If a land manager can comply with the conditions of the RPS, and are able to spread organic manure, this must only be done on low leaching and run-off risk land. This is where:
The soil is not sandy or shallow
The land is not left bare over winter
The land has an average slope of less than 8 degrees and drainage is not impeded
The soil is not at field capacity above a land drainage system or shallow groundwater
The land does not have cracked soil above a land drainage system or shallow groundwater
The land has not been pipe-drained, mole-drained or sub-soiled in the last 12 months
The land is not within a designated groundwater source protection zone 1
The spreading of the organic manure is at least 10 metres from surface water or a conduit leading to surface water
The spreading of the organic manure is at least 50 metres from springs, wells and boreholes
Where land managers wish to use this RPS, it is critical they email the Environment Agency (enquiries@environment-agency.gov.uk) in advance to inform them of this. Included in the email must be the company name using the RPS and the contact details, the type of organic manure being spread and the field locations. The subject line for the email must be Spreading organic manures on agricultural land: RPS 252.
For more information or to find out how our Rural Property & Business department can help you, please contact 01234 352201 or email bedford@robinsonandhall.co.uk