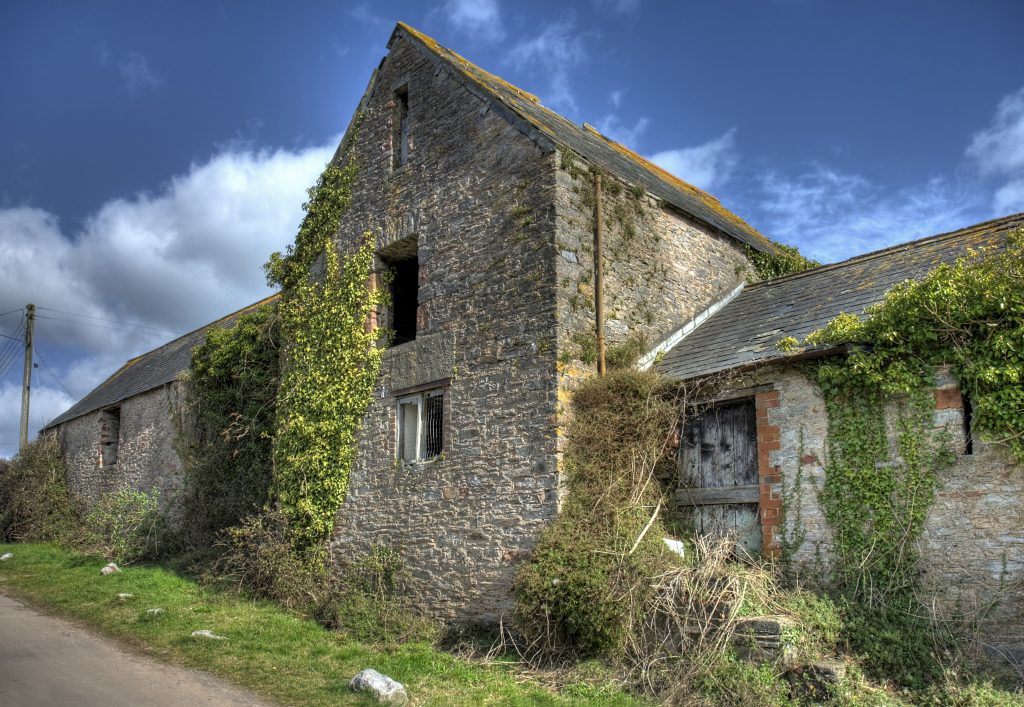 The Department for Levelling Up, Housing and Communities is running a consultation until 25th September 2023 on a proposal to further relax Permitted Development Rights for selected categories of development.
The Government is looking to ensure that the planning system is efficient, effective, responsive and delivers beautiful and well-designed development. This consultation requests views on proposals designed to promote the delivery of well-designed development and support housing delivery, the agricultural sector and economic growth.
Some of the main highlights in the consultation paper include the following proposals: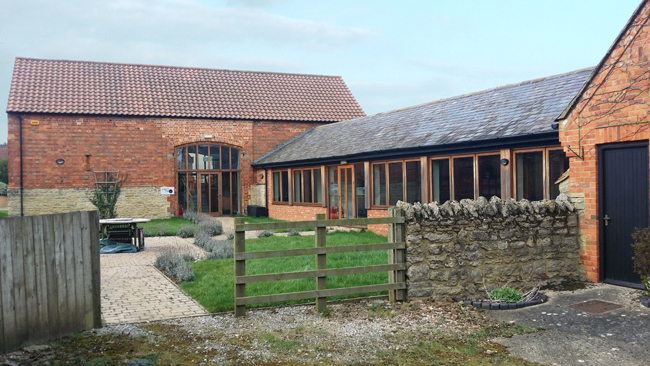 Change of use of buildings within the commercial, business and service use class to residential use (MA)
Either double the current permitted floor space of 1,500 sq m to 3,000 sq m or remove the limit all together.
Proposal to remove the requirement for the property to be empty for three months before application.
Widen the scope for commercial conversions to include the Area of Outstanding Natural Beauty (AONB) and National Parks.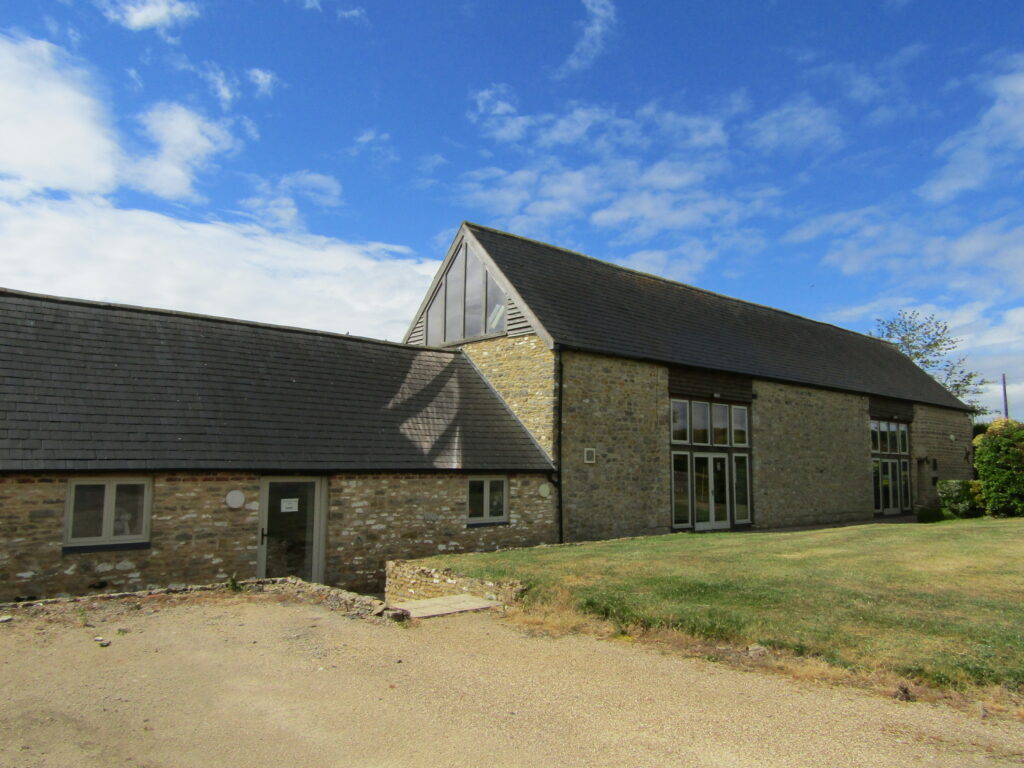 Agricultural buildings to houses (Class Q)
Double the maximum number of dwellings from five to ten.
Increase the maximum floor space from 865 sq m to 1,000 sq m.
Allow for single storey rear extensions to be created.
Allow work to take place in conservation areas, AONB and National Parks.
To be extended to former agricultural buildings that are no longer on an established agricultural unit or to buildings that are not used solely for agricultural purposes.
Possible extension of rights to equestrian or forestry buildings.
Agricultural buildings to a flexible commercial use (Class R)
Extend these rights to include outdoor sports, recreation and fitness, e.g. paintballing but not motor sports.
The rights might extend to all B2 (general industrial uses) to only allow processing of raw goods produced on the site and to be sold on the site, excluding livestock.
Proposal to double the maximum floorspace from 500 sq m to 1,000 sq m and allow for multiple uses at the same time.
Possible extension of rights to equestrian or forestry buildings.
Agricultural development on land over 5 hectares (Part 6, Class A)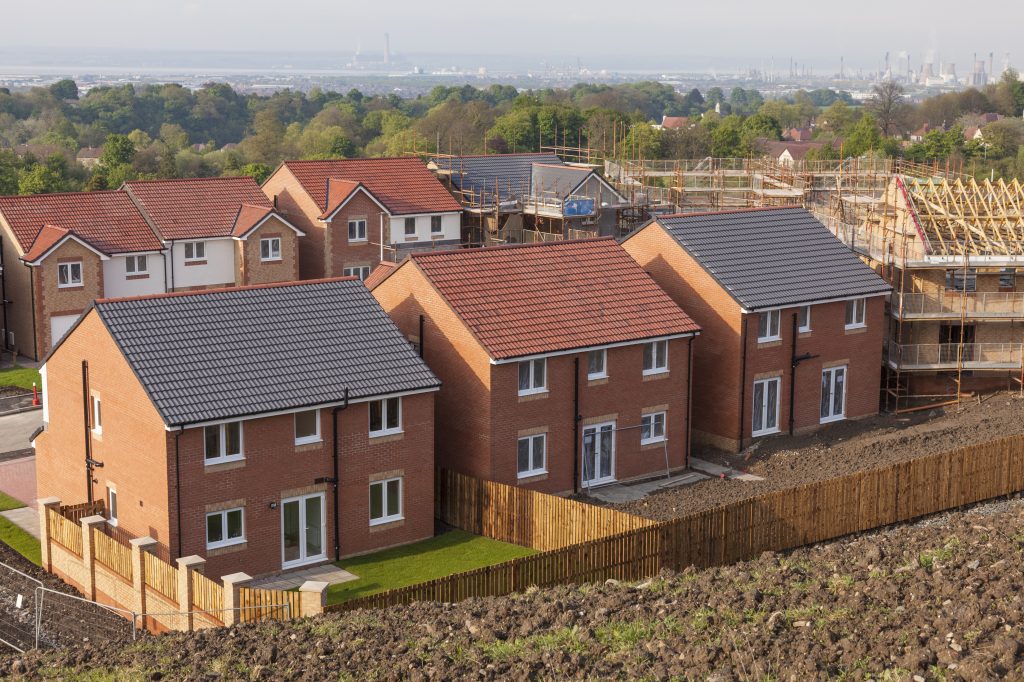 Extended barns could increase in size from 1,000 sq m to 1,500 sq m.
New buildings would still be limited to 1,000 sq m.
Agricultural development on land below 5 hectares (Part 6, Class B)
Existing barns to be extended by 25% with an overall limit of 1,250 sq m.
Extensions to the cubic content of the original barn to increase by 25%.
Please note that the above list is not exhaustive.
Abel Bunu, Principal Planner, comments "As usual, we expect that if the proposed changes succeed, they will come with a raft of qualifying criteria to be satisfied before enjoying the Permitted Development Rights. Nevertheless, the additional flexibility offered would increase the opportunities for development of agricultural land and buildings."
Responses to this consultation can be sent via the online link here or via email to PDRconsultationsummer2023@levellingup.gov.uk. It is important to respond where applicable as all responses are reviewed when determining whether the changes are to take place.
Please note that local planning authorities have the right to withdraw Permitted Development Rights and so it is important to act quickly before this happens.
If you would like more information on the above or would like to find out how our Planning & Development team can help you take advantage of the changes being introduced to the planning system, please contact Abel or David.
With the growth in the market of short term lets of a room or rooms in a residential property through Airbnb and other such companies, has led the Department for Levelling Up, Housing and Communities to hold a consultation on the introduction of a new use class and associated permitted development rights. The consultation has now closed but it covered the following areas: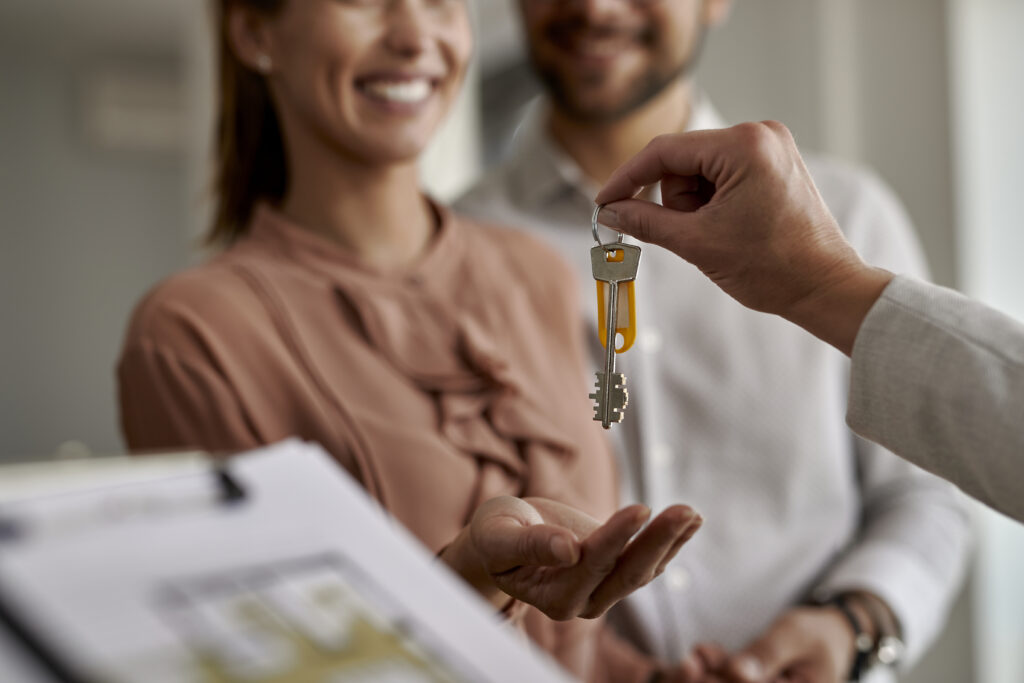 The introduction of a new use class for short term lets.
The potential introduction of new permitted development rights for the change of use from a house to a short term let.
The potential introduction of a new permitted development right for the change of use from a short term let to a house.
How flexibility for homeowners to let out their home for a number of nights in a calendar year could be provided through either changes to the house use class or an additional permitted development right.
The introduction of a planning application fee for the development of new build short term lets.
We expect that if the proposal succeeds, it will come with a raft of qualifying criteria to be satisfied first before enjoying the permitted development rights. Nevertheless, the new use class will provide an opportunity for property owners to explore new investment options for their property.
Please note that local planning authorities have the right to withdraw permitted development rights and so, if the new use class and associated permitted development rights do come in, it is important to act quickly before this happens. We will update you once any announcements have been made.
If you would like more information on the above or would like to find out how our Planning & Development team can help you take advantage of the changes being introduced to the planning system, please contact Abel Bunu, Principal Planner on 01234 362891 or David Sawford, Head of Planning on 01234 362909.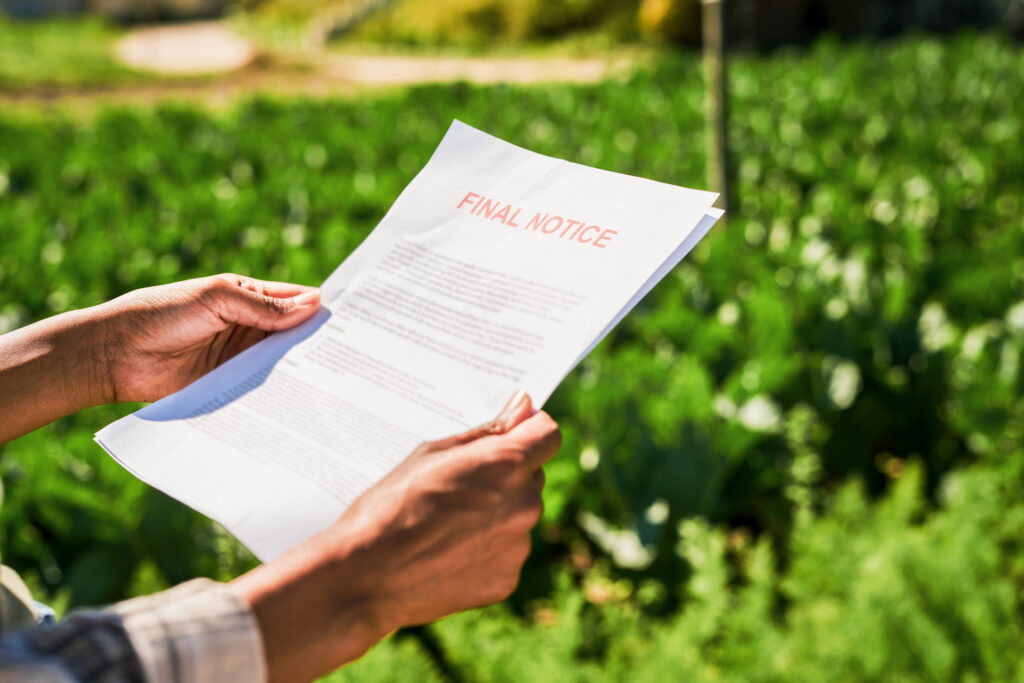 Planning permission is required if you want to change the use of a building or piece of land, build something, or make a major change to a building such as extending it. The risk of not obtaining the appropriate planning permission is that yourself or your business could be served with an enforcement notice.
There are occasions when planning permission is not required and this is when permitted development rights apply. There are specific permitted development rights that apply to agricultural holdings and buildings. If your farm is 5 hectares or more then you have permitted development rights to erect a farm building (up to 1,000 m2) or carry out excavations and engineering operations needed for agricultural purposes. Permitted development rights also enable the change of use of certain agricultural buildings to dwellings, commercial space or schools.
The first stage of any potential development is to understand whether:
a) it counts as permitted development; and
b) it requires full planning permission.
Often, projects which are permitted development still require an application process known as the 'prior approval' which assesses the proposals to ensure they comply with the permitted development regulations.
It is helpful to employ a qualified planner to help you understand what type of application is required and what information the Local Planning Authority will require to determine the application. Robinson & Hall has vast experience on a range of application types and is able to assist from the initial pre-application stages, preparation and submission of a planning application through to a decision and even to appeal.
Robinson & Hall's Top Tips for a Successful Planning Application: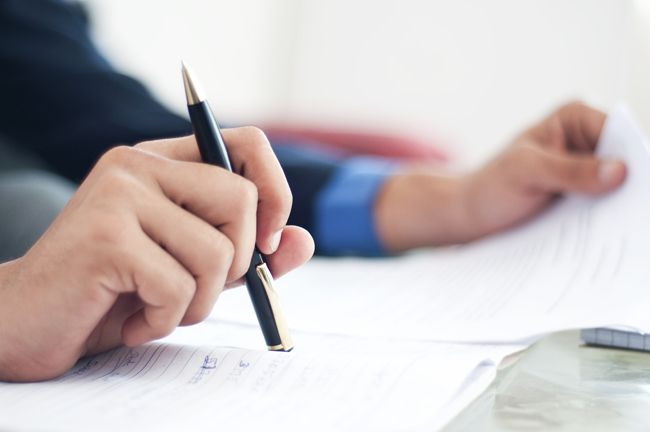 Engage in the pre-application process.
Review the validation requirements for the Local Planning Authority and ensure no information is missing at the time of submission.
Review the Local Plan policies against your proposals: do they comply? What can you change to ensure compliance?
Engage with your neighbours.
Be sympathetic to the surrounding local area and its characteristics.
Think about ecology: engage with an ecologist at an early stage to ensure great crested newts or bats do not hold up an application.
Common Pitfalls to Avoid when Applying for Planning Permission:
Allow yourself enough time to obtain planning permission and discharge any pre-commencement conditions prior to construction. Planning can be slow and often does not stick to the prescribed deadlines. Allowing enough time to obtain permission can ensure that unexpected increases in building costs could be avoided.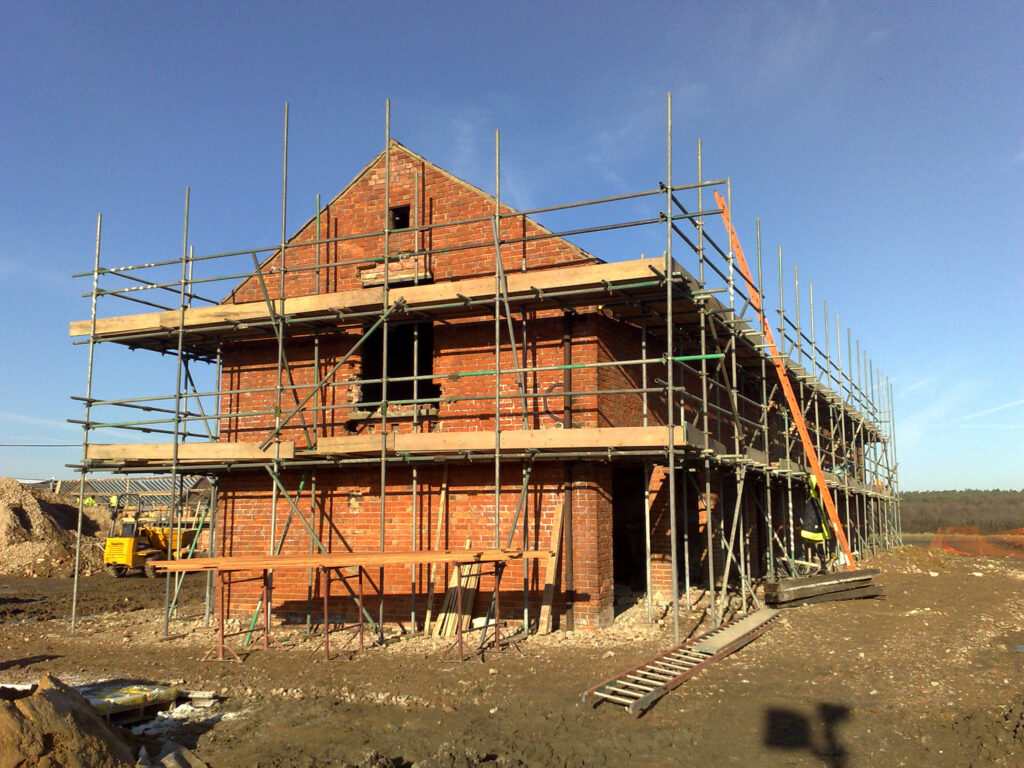 Ensure the highways access into the site is acceptable: can the appropriate visibility splays for the speed limit be achieved?
Commencing development prior to planning permission being granted. This will mean your application needs to be retrospective and if it is refused, any work may need to be removed.
Do not underestimate the influence of neighbours or political figures. The planning system is political and your application may be heard at a planning committee meeting in front of local councillors.
Is your property listed? Check your permitted development rights; they will be different to regular householder rights and you will most likely require Listed Building Consent and/or planning permission for any works.
Have You Undertaken Development Without Planning Permission?
If you have undertaken development without planning permission, you could be at risk from enforcement action such as the receipt of an enforcement notice. It is illegal to ignore an enforcement notice and to do so could result in a stop notice being served, a large fine being issued or even potential prison time. There are only 28 days to appeal an enforcement notice and so if you are served with one, you should seek professional planning advice immediately.
Planning can be confusing and mistakes can be made. Breaches of planning can be regularised in two ways:
Submission of a retrospective planning application;
Submission of a Certificate of Lawful Use.
We have been involved with a variety of cases whereby planning was mistakenly not obtained, or enforcement notices have been served. We are well experienced in reviewing sites and cases on an individual basis and advising the best course of action.
Had Planning Refused? How We Can Help:
If you have submitted a planning application that has been refused by the Local Planning Authority, there are options for you to still proceed.
Appeal – Applicants can appeal planning authority decisions up to six months after the issuing of a decision notice. We offer a full appeal service, irrespective if of whether we were involved in the initial planning application or not. We are able to advise on all types of appeals and have been very successful in overturning refused planning applications through the appeals process with the Planning Inspectorate.
Resubmission – We also have experience in assisting where applications have been refused or withdrawn. This could have been through a misunderstanding with the Local Planning Authority or because of missing information if the application was submitted without specialist planning advice. We can review previously submitted applications and assess what would be required at a re-submission stage to ensure a successful outcome. We work closely with third-party consultants and have good relationships with the Local Planning Authorities.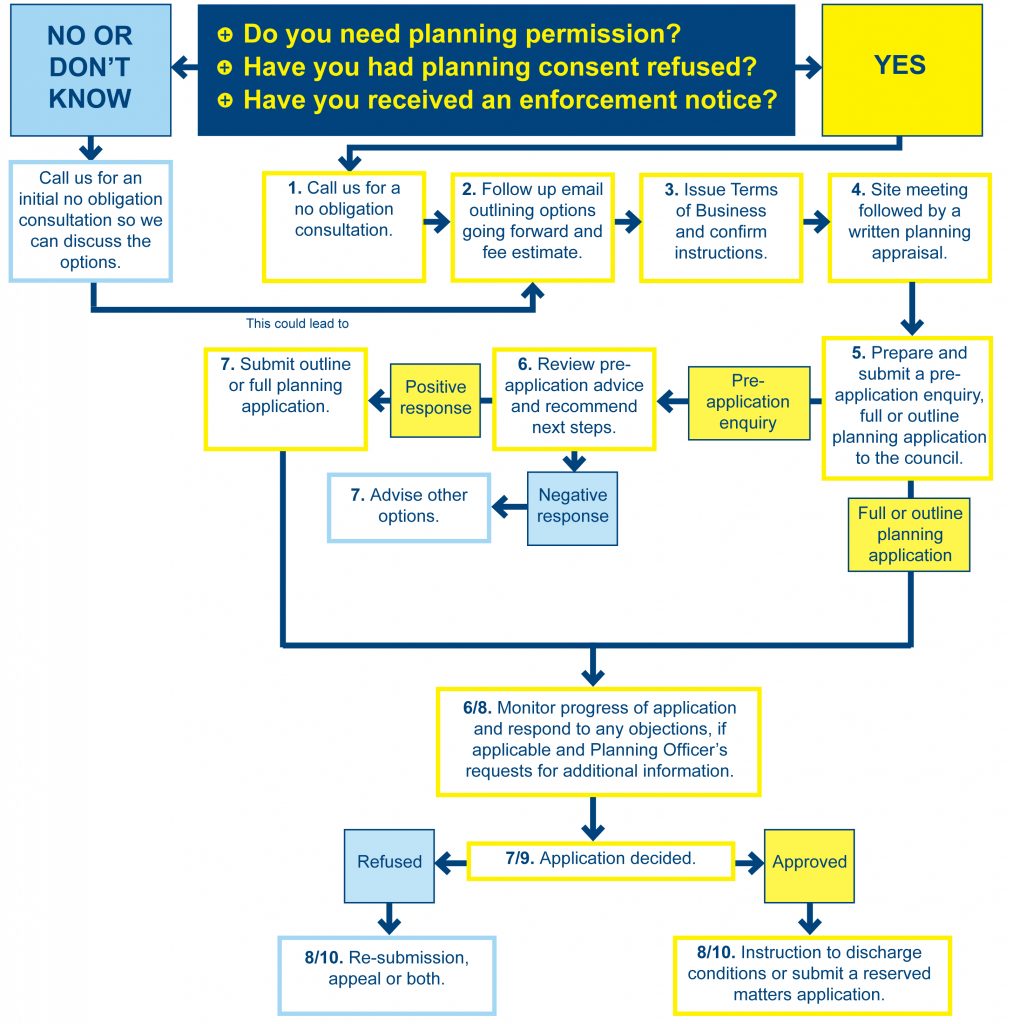 Other Planning News
Consultation on potential Permitted Development Rights for Short-Term Lets has now finished. This could see a new use class introduced for short-term lets and the introduction of a permitted development right for the change of use from a dwelling to a short-term let.
Potential increase of up to 35% for planning application fees. This could result in application fees increasing across the board, fees for retrospective applications doubling and the 'free-go' for resubmissions being removed. 
For more information please contact Abel Bunu, Principal Planner on 01234 362891 or email ab@robinsonandhall.co.uk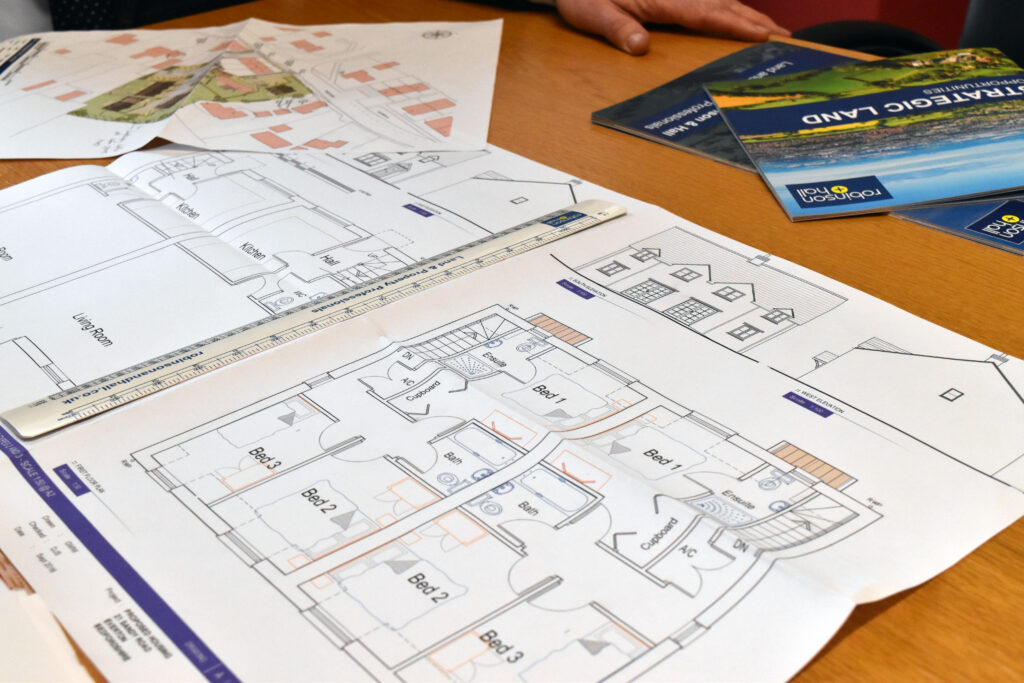 There is currently a consultation underway on proposals to increase planning application fees that will enable improvements to capacity and performance within the Local Planning Authorities. The consultation began on 28th February 2023 and will continue until 25th April 2023.
The proposals to increase the fees and increase performance are as follows:
Planning application fees up by 35% for major applications (10 or more dwellings/0.5 ha or more or sites of 1,000 sqm or 1 ha or more)
Increase all other planning application fees by 25%
Remove the 'free-go' option for resubmission applications
Double planning fees for retrospective planning applications
Annual inflation-related adjustment to planning fees
Additional fees for bespoke or 'fast-track' services
Ring fence additional fees income
Reduce the planning guarantee from 26 weeks to 16 weeks for non-major applications
Improve the quality of planning services by monitoring more performance measures
Introduction of a prior approval fee for Permitted Development Rights
Build planning capacity and capability within Local Authorities (including challenges in recruitment and retention)
It is anticipated that following the consultation and any amendments, these proposals could be introduced in summer 2023.
The Royal Town Planning Institute (RTPI) has recognised that the increases in fees could alleviate the pressure on planning services. However, there is more that can be done in terms of issues regarding capacity, resourcing and skills.
For more information or to find out how our Planning & Development department can help you please contact 01234 352201 or email planning@robinsonandhall.co.uk
If you are planning a new building project this year, please contact us and our highly successful team can help you to get the planning process started.
The images below highlight some exciting projects we have previously been involved with and delivered a successful outcome. We are happy to advise you on the potential feasibility of your scheme and provide our expertise and practical opinion on all the factors you are likely to encounter.
You can also click and browse here to obtain further information on our services.
Whether it is a domestic or commercial project, please give us a call on 01234 352201 to discuss your ideas and to start the planning process.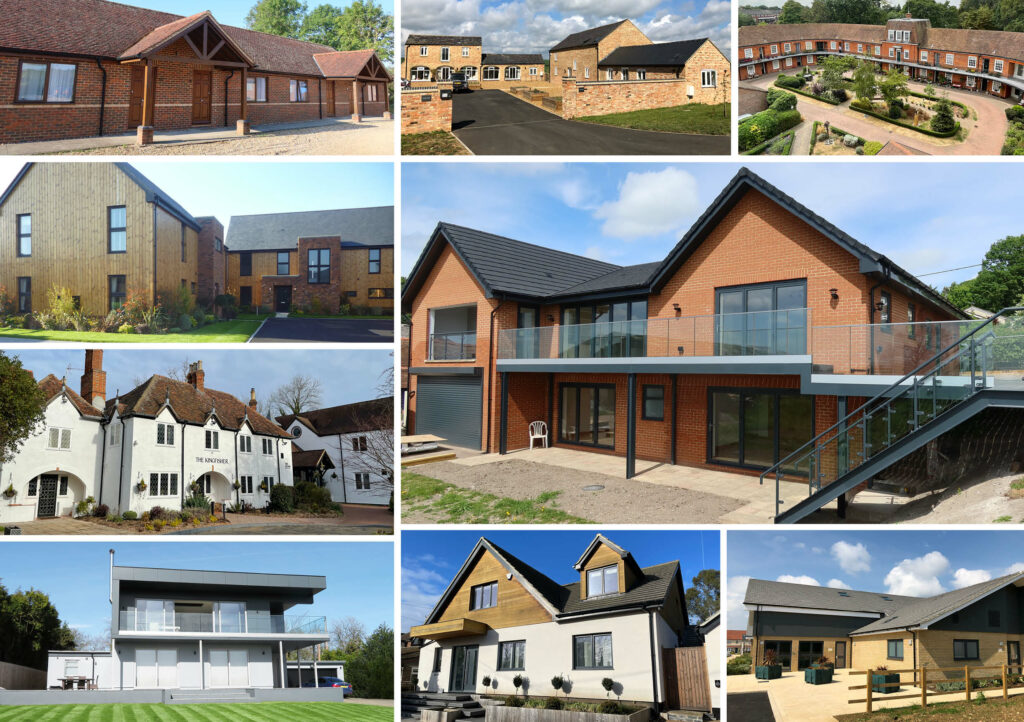 There is currently a consultation underway on proposed revisions to the National Planning Policy Framework (NPPF) that have been put forward by the Department for Levelling Up, Housing and Communities. The consultation began on 22nd December 2022 and will continue to run until 2nd March 2023.
Key revisions proposed to the NPPF are as follows:
Changes to the tests of soundness for plan making;
Greater protection for the Green Belt;
Removal of requirement for Local Authorities to demonstrate a five-year housing land supply;
Reference to older people to be widened to include retirement housing, housing with care and care homes when establishing housing need;
Reference to approving extended duration of existing renewable development;
Boosting of the status of Neighbourhood Plans;
Confirmation that the standard methodology is an advisory starting point for establishing a housing requirement;
Transition arrangements for both plan making and decision making;
Past over-delivery deduction from the housing requirement figures in new plans;
Additional references to supporting 'beauty' in design and placemaking and stronger emphasis on local design codes throughout.
It is understood that the Government will respond to the consultation immediately in the spring and the NPPF revisions will be published as part of this exercise.
For more information, please contact Shannon Fuller, Planner at Robinson & Hall, on 01234 362913 or email sef@robinsonandhall.co.uk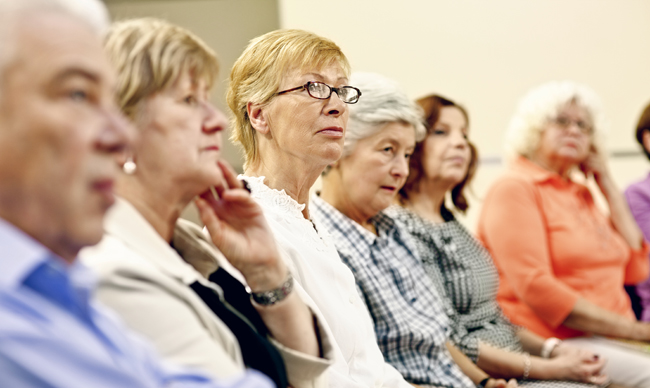 Levelling Up and Regeneration Bill
Many changes have been made across the Government over recent weeks, but the Levelling Up and Regeneration Bill, announced earlier this year, remains at a committee stage where it is being examined. However, since the recent changes at Government level, this has been extended and it is believed that potential major changes in legislation could still be made.
The Bill proposes the following outcomes to shake up the planning system:
The introduction of street voting systems to give residents the opportunity to propose new development and hold a vote on whether permission should be granted;
A requirement for design codes for local areas to inform planning decisions;
Amendments to compulsory purchase orders to support the regeneration of brownfield sites;
The simplification of Local Plans to speed up the planning process;
A strengthening of enforcement powers for local authorities;
The introduction of a new infrastructure levy payable by developers, charged on the value of property when sold by a developer, determined by rates and thresholds set at by local authorities;
The replacement of Environmental Impact Assessments and Strategic Environmental Assessments with a new Environmental Outcome Report;
The digitalisation of planning services to increase the use of data and digital services within the planning system.
In September, our former Prime Minister's Government headed by Liz Truss announced their Growth Plan which proposes further changes to the planning system to quicken infrastructure projects and introduce 'investment zones'. These investment zones will have deregulated planning rules and have the "potential to accelerate growth and deliver housing". It is understood that Bedford Borough Council and Central Bedfordshire Council are in discussions with the Government to host investment zones, but we await further detail on these. It is unclear following the resignation of Liz Truss if Investment Zones are still on the agenda.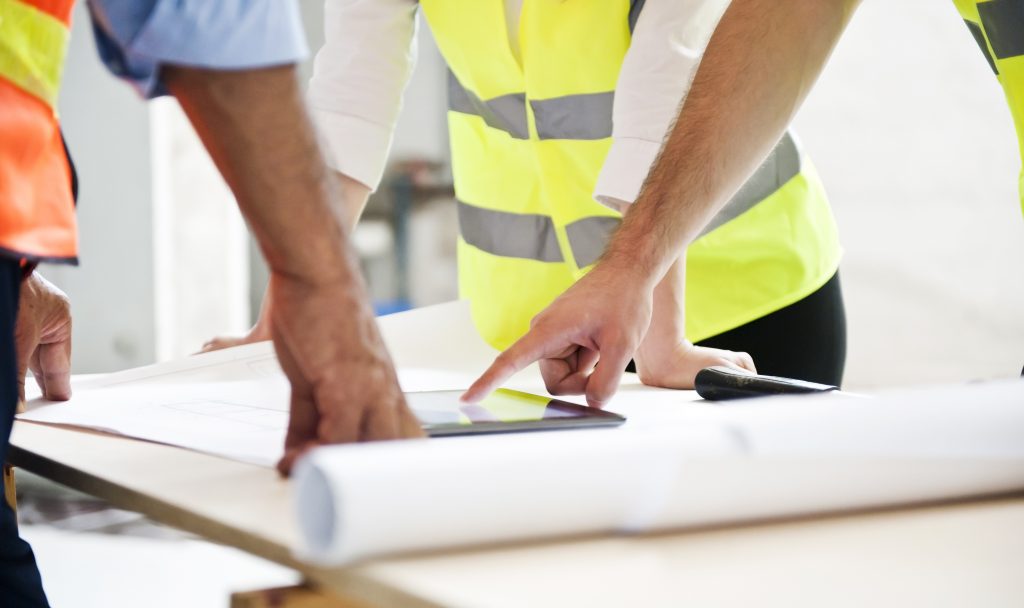 Enforcement Update – Ending of the 4 Year Rule
The Levelling Up and Regeneration Bill proposes the phasing out of the four year rule for taking enforcement action against breaches in planning control. At present, the time limits for which local planning authorities can take planning enforcement action against breaches in planning control are as follows:
4 years for building, engineering, mining or other operations in, on, over or under land.
4 years for change of use of a building or part of a building for use as a single dwelling.
10 years for all other development.
If the four year rule is phased out as is predicted, any breaches of planning shall need to demonstrate that they have been undertaken continuously (with robust evidence) for a period of 10 years or more to demonstrate the development is lawful (in planning terms).
Please be aware, if you have undertaken development that would fall into the four year category and the time limit has passed, now is the time to prepare and apply for a Lawful Development Certificate.
If you are concerned that you may be involved in a breach of planning or have been contacted by your local Enforcement Officer, please contact our planning professionals who would be happy to provide advice on how to remediate any issues.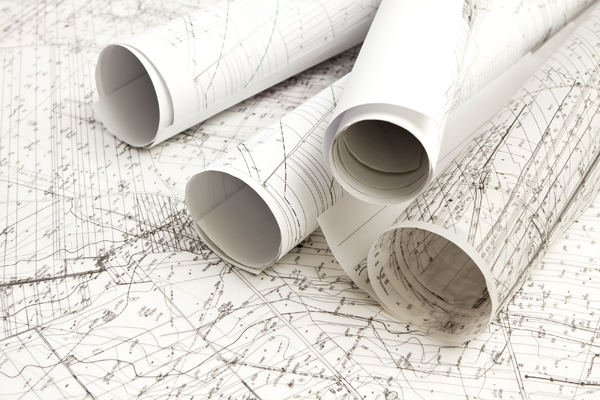 Local Plan Update
Bedford Borough Council
The Council is still in the process of updating its Local Plan 2030 and replacing it with the Local Plan 2040. Following consultations in both 2020 and 2021, the next stage for the Local Plan 2040 is submission to the Planning Inspectorate for examination in early 2023.
Central Bedfordshire Council
The Central Bedfordshire Local Plan 2015-2035 was adopted in July 2021. The Council is currently undertaking a review of this Plan, which will be considered at committee in November 2022.
We are currently awaiting more information regarding a further Local Plan update, but a future consultation is expected in 2024.
Buckinghamshire Council
Buckinghamshire Council has just undertaken a wider call for sites exercise which ended on 11th September 2022. These sites will now be assessed as part of the Housing Economic and Land Availability Assessment. The Council must have a Local Plan by April 2025.
Milton Keynes Council
Milton Keynes has also recently undertaken a call for sites exercise and this concluded in April 2022. The next consultation on the emerging Plan is expected to take place in summer/autumn 2023.
For more information or to discuss your planning project, please contact Shannon Fuller.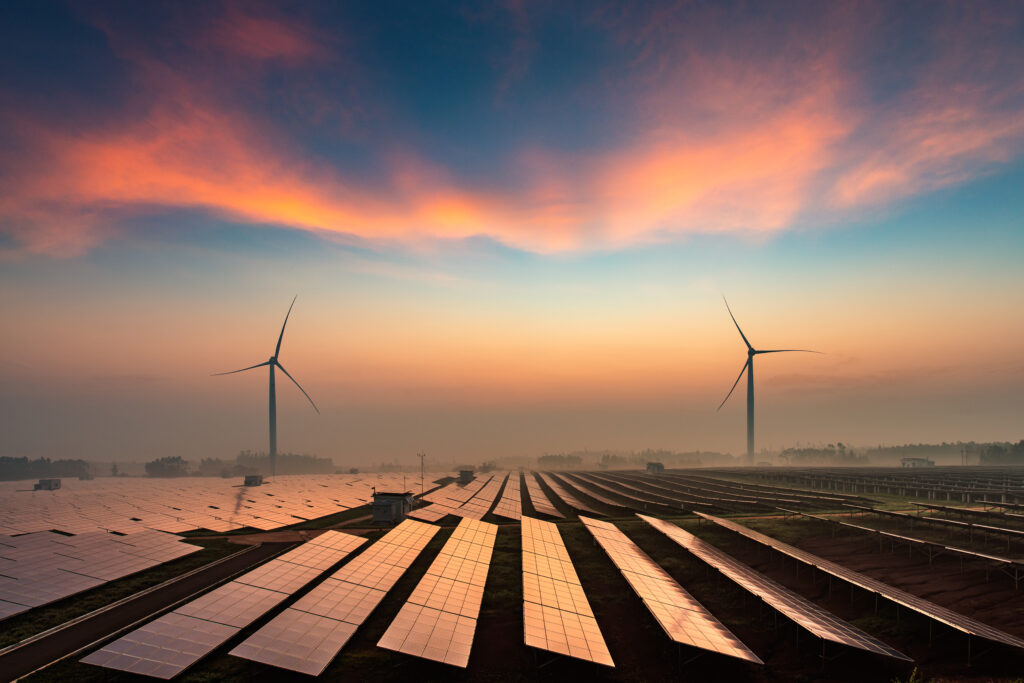 Opportunities to invest in renewable energy is on the increase, helped by the fact that the Government has set ambitious targets to boost the transition from fossil fuels to renewable energy sources.
With a focus on maximising the efficient use of land, the strategy supports "co-located" solar projects that are developed alongside farming, onshore wind generation or energy storage, all of which present an opportunity for farm diversification.
We have been actively involved in securing planning permission for a solar farm in Central Bedfordshire and are well placed to offer sound advice and guide you through the entire planning process.
We have the expertise to assist you and will carry out a planning appraisal to assess your land for potential renewable energy development. We will ensure you take advantage of the opportunities available and make a real contribution towards mitigating the effects of climate change by generating clean energy.
We are also acting for a number of landowners looking to agree terms with solar developers on option agreements. We are therefore well placed to advise on the commercial terms of such agreements should you be approached by a developer looking for an option over your land.
For more information or to discuss your land with our planning team, please contact Abel Bunu.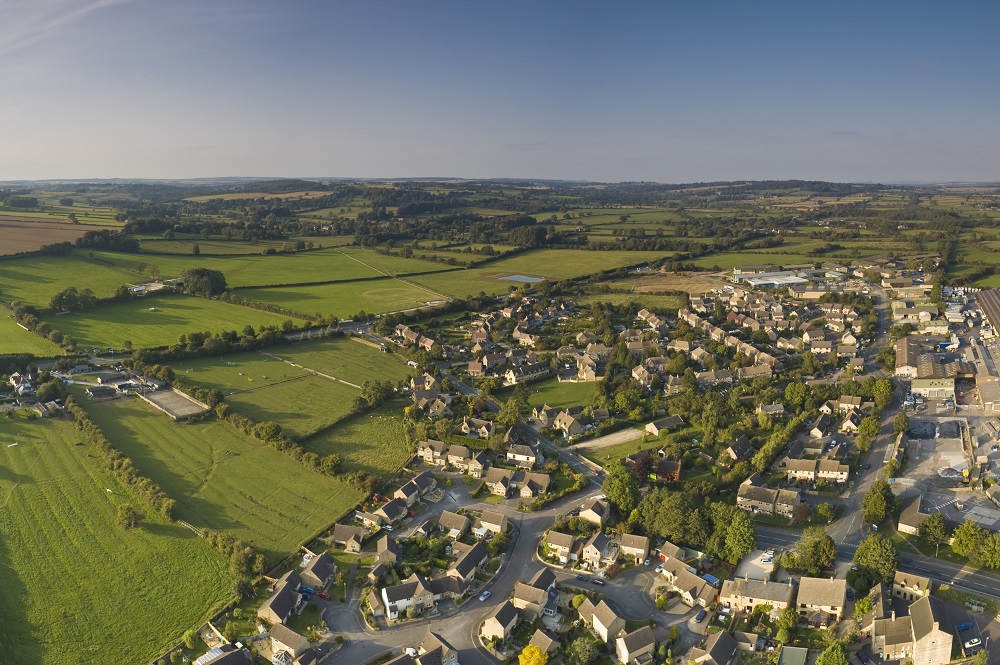 Following the merger of South Buckinghamshire, Chiltern, Wycombe and Aylesbury Vale Councils, Buckinghamshire Council are currently preparing a new Local Plan that will cover all these areas collectively.
The Plan seeks to deliver sustainable development through better quality places, a more comprehensive and predictable delivery of infrastructure and by meeting the social, economic and environmental needs of Buckinghamshire. So far the Council has undertaken two 'call for brownfield sites' consultations but they have now commenced a 'wider call for sites' exercise to include greenfield sites.
The Council has started a public consultation seeking sites that can accommodate five or more new dwellings or economic development on sites of 0.25 hectares (or 500 m² floor space) or more and this consultation is running until 11th September 2022.
If you have land which you consider may have future development potential and would be interested in responding to the consultation, we would be pleased to hear from you. Please contact Shannon Fuller.
Why diversify?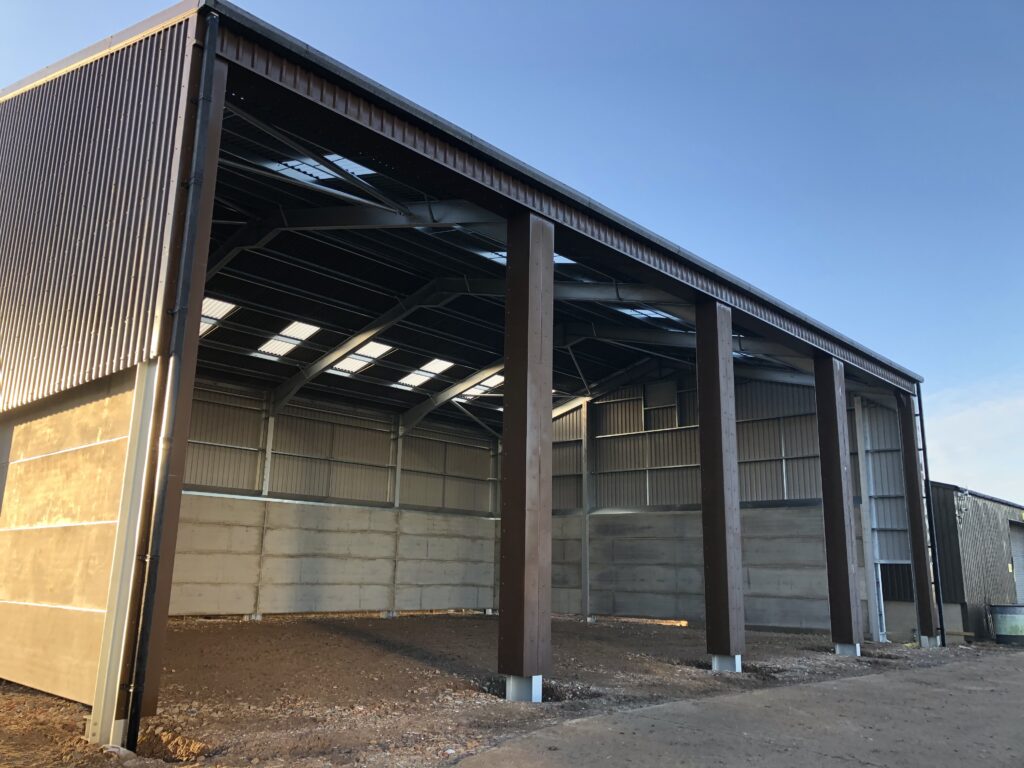 The phasing out of payments under the Basic Payment Scheme has resulted in many farmers looking for ways to protect their business income for future generations.
Through the re-use of redundant/surplus buildings or land of low productivity, diversification can open new sources of revenue that does not rely on the day-to-day agricultural enterprise, add value to assets, provide a new challenge, create new jobs and allow new business entrants in the form of younger generations/family members.
Farm diversification can come in many forms such as:
Farm shops
Wedding venues
Holiday lets
Camping / glamping sites
Self-storage units (see our commercial article on page x for more information)
Light industrial/workshop units (see our commercial article on page x for more information)
Dog walking fields
Renewable energy
Residential conversions
One of the first steps when considering a farm diversification project should be to assess the planning options available and, if necessary, prepare a planning strategy.
Many proposals utilising existing agricultural buildings may fall under Permitted Development Rights (PDR). Therefore, it is important to understand at an early stage in the project whether full planning permission for change of use is required or whether PDR can be used.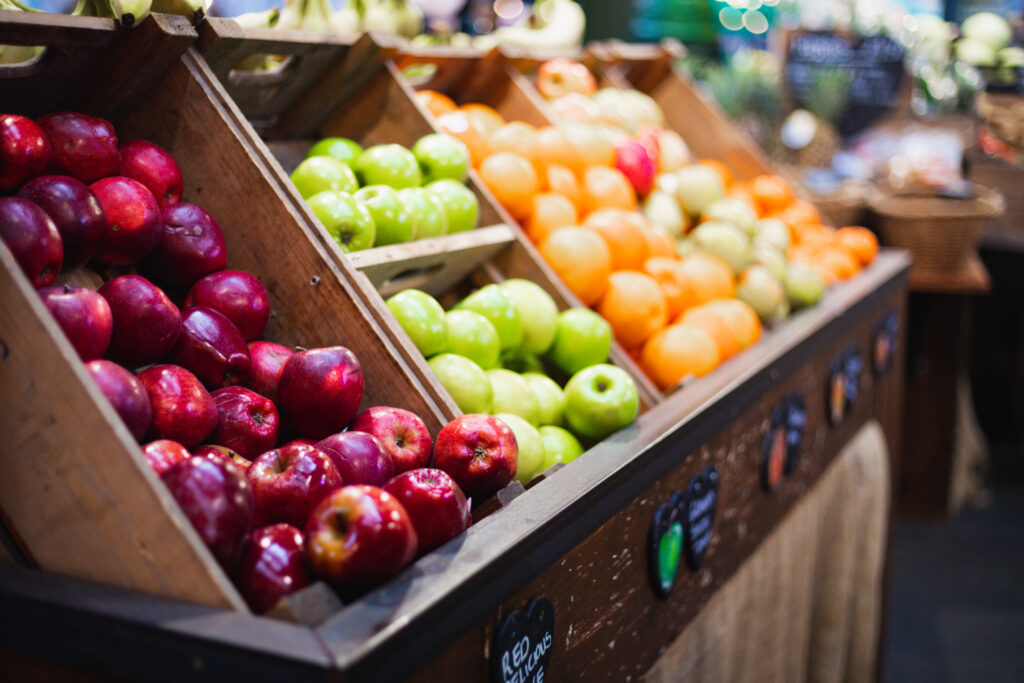 When you can use Permitted Development Rights:
Part 3 of The Town and Country Planning (General Permitted Development) (England) Order focusses on changes of use and in particular Classes Q, R and S focus on the change of use of agricultural buildings.
Class Q enables the conversion of agricultural buildings to up to five new dwellings, the floor space is limited at 465 sqm and the structure of the building must be confirmed as capable for conversion. You also must be able to evidence that the building was previously used for agriculture on or before 20th March 2013.
Class R enables the conversion of agricultural buildings to a flexible commercial use up to 500 sqm and the building must have been last used for agriculture on or before 3rd July 2012.
Class S enables the conversion of agricultural buildings to state-funded schools or registered nurseries providing the building was used for agriculture on or before 20th March 2013 and the change of use does not exceed 500 sqm.
The benefit of being able to use PDR to diversify is it is a simpler, quicker and cheaper way to get farm development through the planning system.
Other factors to consider:
Many sites that offer farm diversification opportunities are located within the open countryside, where planning permission for new buildings is contrary to policy and difficult to obtain. In addition, if a site is located within the Green Belt, a conservation area, a national park or an Area of Outstanding Natural Beauty, it is further restricted by the National Planning Policy Framework (NPPF) and various measures shall need to be taken to ensure the development is acceptable.
Liaising with the local planning authority:
Where PDR is not an option, it is beneficial to engage with the Council at the earliest opportunity and discuss your proposals at a pre-application stage. It is also helpful to engage with your local Parish Council and adjoining landowners and neighbours to gain support and address any concerns prior to the submission of an application.
Often, planning officers are not familiar with the day-to-day running of a farm and how agricultural businesses work. It can be helpful to your application to invite officers to gain an understanding of the enterprise when undertaking their site visit or to submit additional explanatory information as part of an application submission.
Key points to remember:
Timescales! We are seeing vast delays within the planning system and with various local planning authorities. Whilst full planning applications should have a determination period of 8 weeks, we are seeing these stretch to 12-16 weeks and in some cases 6 months.
Third party reports/costs. To ensure compliance with both local and national planning policies, local planning authorities may request the submission of third party information such as ecological heritage, transport, air quality and noise assessments as well as landscaping schemes. These are an additional cost to consider when preparing a planning application.
Diversification should not be a distraction from the main farming operation. It is important to remember diversifying should be supplementary to the farm enterprise.
We have years of experience successfully helping farmers to diversify their farm business. We can help from start to finish and guide you through the process.
For further information or to find out how we can help you, please contact Shannon Fuller.