Why diversify?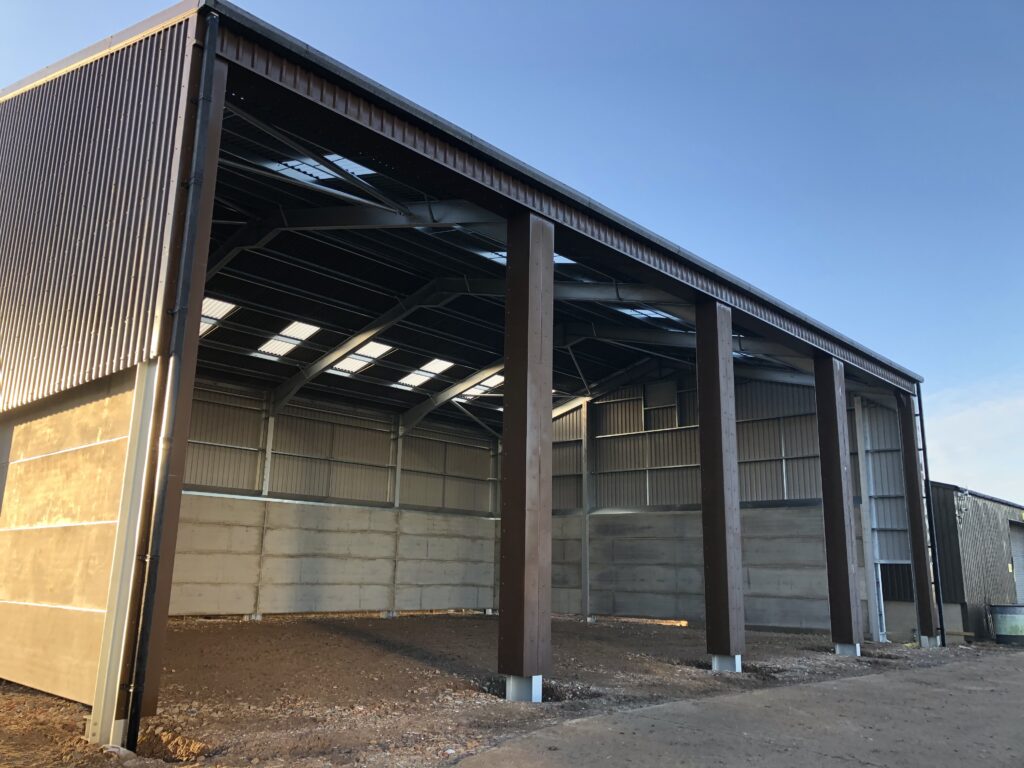 The phasing out of payments under the Basic Payment Scheme has resulted in many farmers looking for ways to protect their business income for future generations.
Through the re-use of redundant/surplus buildings or land of low productivity, diversification can open new sources of revenue that does not rely on the day-to-day agricultural enterprise, add value to assets, provide a new challenge, create new jobs and allow new business entrants in the form of younger generations/family members.
Farm diversification can come in many forms such as:
Farm shops
Wedding venues
Holiday lets
Camping / glamping sites
Self-storage units (see our commercial article on page x for more information)
Light industrial/workshop units (see our commercial article on page x for more information)
Dog walking fields
Renewable energy
Residential conversions
One of the first steps when considering a farm diversification project should be to assess the planning options available and, if necessary, prepare a planning strategy.
Many proposals utilising existing agricultural buildings may fall under Permitted Development Rights (PDR). Therefore, it is important to understand at an early stage in the project whether full planning permission for change of use is required or whether PDR can be used.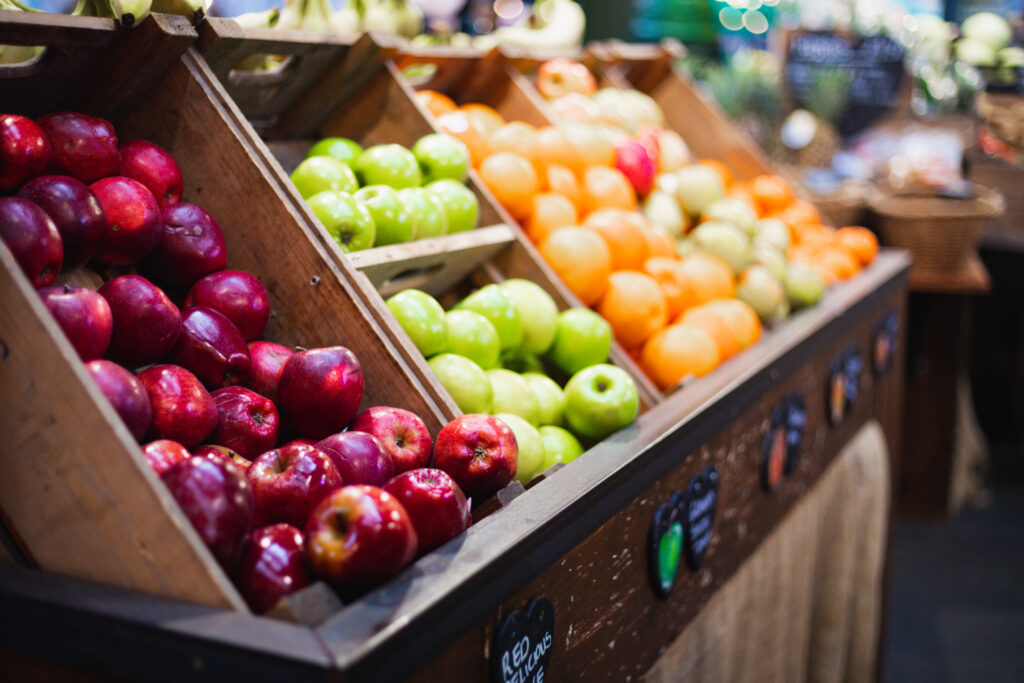 When you can use Permitted Development Rights:
Part 3 of The Town and Country Planning (General Permitted Development) (England) Order focusses on changes of use and in particular Classes Q, R and S focus on the change of use of agricultural buildings.
Class Q enables the conversion of agricultural buildings to up to five new dwellings, the floor space is limited at 465 sqm and the structure of the building must be confirmed as capable for conversion. You also must be able to evidence that the building was previously used for agriculture on or before 20th March 2013.
Class R enables the conversion of agricultural buildings to a flexible commercial use up to 500 sqm and the building must have been last used for agriculture on or before 3rd July 2012.
Class S enables the conversion of agricultural buildings to state-funded schools or registered nurseries providing the building was used for agriculture on or before 20th March 2013 and the change of use does not exceed 500 sqm.
The benefit of being able to use PDR to diversify is it is a simpler, quicker and cheaper way to get farm development through the planning system.
Other factors to consider:
Many sites that offer farm diversification opportunities are located within the open countryside, where planning permission for new buildings is contrary to policy and difficult to obtain. In addition, if a site is located within the Green Belt, a conservation area, a national park or an Area of Outstanding Natural Beauty, it is further restricted by the National Planning Policy Framework (NPPF) and various measures shall need to be taken to ensure the development is acceptable.
Liaising with the local planning authority:
Where PDR is not an option, it is beneficial to engage with the Council at the earliest opportunity and discuss your proposals at a pre-application stage. It is also helpful to engage with your local Parish Council and adjoining landowners and neighbours to gain support and address any concerns prior to the submission of an application.
Often, planning officers are not familiar with the day-to-day running of a farm and how agricultural businesses work. It can be helpful to your application to invite officers to gain an understanding of the enterprise when undertaking their site visit or to submit additional explanatory information as part of an application submission.
Key points to remember:
Timescales! We are seeing vast delays within the planning system and with various local planning authorities. Whilst full planning applications should have a determination period of 8 weeks, we are seeing these stretch to 12-16 weeks and in some cases 6 months.
Third party reports/costs. To ensure compliance with both local and national planning policies, local planning authorities may request the submission of third party information such as ecological heritage, transport, air quality and noise assessments as well as landscaping schemes. These are an additional cost to consider when preparing a planning application.
Diversification should not be a distraction from the main farming operation. It is important to remember diversifying should be supplementary to the farm enterprise.
We have years of experience successfully helping farmers to diversify their farm business. We can help from start to finish and guide you through the process.
For further information or to find out how we can help you, please contact Shannon Fuller.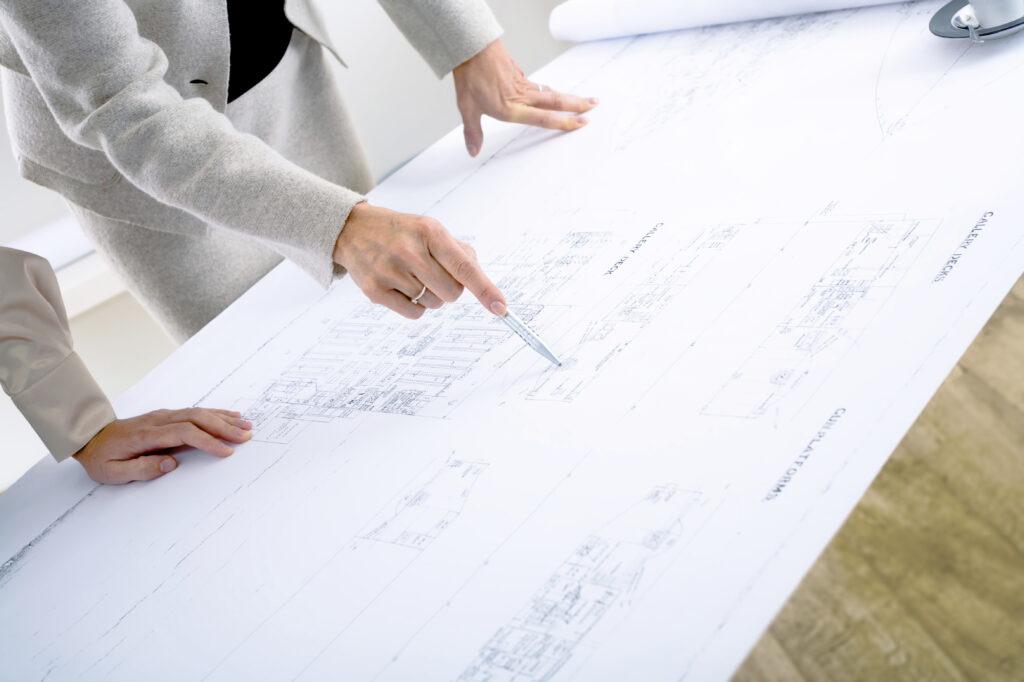 Boundary disputes are on the rise. They can be costly, traumatic and time consuming to resolve so we thought we would provide some tips and advice to help you understand the basics and avoid potential pitfalls when dealing with them.
When buying a property, ask your solicitor for an official copy of the current title plan so you can clearly assess the boundary.
Compare this title plan to the property itself and flag up any differences with the seller prior to exchange of contracts.
Talk to your neighbours to establish who is responsible for maintaining the boundaries. This will help you avoid problems in the future.
You should never change a boundary feature without your neighbour's knowledge or while they are away.
Disputes occur when boundaries have changed over time but not been recorded, boundary structures are replaced without consulting neighbours or when a neighbour tries to build right up to a boundary. If you are looking to build up to the boundary line then we can help. Refer to our article 'Understanding the Party Wall etc Act 1996' found here.
What to do if a boundary dispute arises?
The key to resolving a dispute quickly and successfully is to seek professional advice as soon as possible. We are Chartered Building Surveyors regulated by the Royal Institute of Chartered Surveyors and are experts in providing advice on boundary disputes.
Our services include checking the title plans, reconciling current plans with historical documents and photographs and surveying the site. We always advocate good communication between neighbours and try and resolve disputes swiftly and amicably.
We can accurately survey the features at the property using modern GPS technology.
We can reconcile current and historic title deeds and any relevant evidence.
If matters escalate, we can also prepare an expert report to comply with Part 35 of the Civil Procedure Rules.
We prepare Land Registry compliant plans which accurately identify all the features that currently exist around the property.
Please also refer to our previous article about 'Why use our service to produce Land Registry compliant transfer plans?' found here.
If you are struggling to locate your title plan, are unsure where your boundaries are or are worried a boundary dispute could arise then please contact Robert Franklin.
Agricultural Land

At this time of year, we look forward to the prospects for the agricultural land market. We would normally expect to see the first properties coming to the market by this time, but the big news is that there is very little available. This continues the theme of recent years when supply has been very tight with well-funded purchasers chasing the better farms and blocks of land which become available.
Some observers have predicted that much more land will come to the market this year as a result of the Agriculture Act, increased fuel prices, increased fertiliser prices and increased interest rates. Likewise, it is predicted that buyers will be in short supply for the same reason.
My own prediction is that we shall see little difference from last year. In reality, there is little pressure from the banks for farmers to sell. Meanwhile, there is a considerable number of well-funded buyers who are willing to compete for whatever is available. Smaller blocks of bare land will continue to be dependent upon local interest, which could give rise to a wide range of outcomes. Well-equipped large farms, whether commercial or residential, will certainly attract interest.
Residential Development Land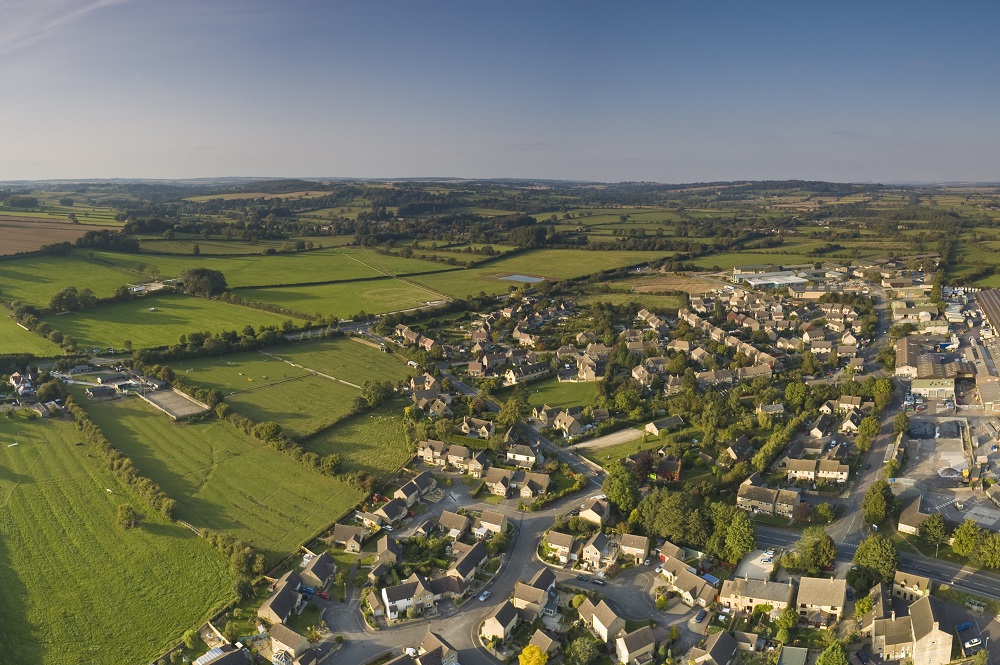 Many landowners dream of the possibility of releasing a few acres for residential development. We have certainly been able to assist many across the Oxford to Cambridge Arc and beyond, in converting farmland into residential development land worth a multiple of between ten times and one hundred times its agricultural value.
Such sales can be life-changing, often providing a broader range of opportunities for the next generation. However, a lot of time and money has to be invested to maximise potential. There is much to be won and much to be lost. Proceeding in the correct manner is key.
We work with a select list of professional promoters in securing Local Plan allocations with great success. We are always keen to manage the marketing of the land to ensure that best value is secured and also to deal with important matters such as retaining the correct rights to any retained land. The development world is full of sharks and egos and it is important to be well represented.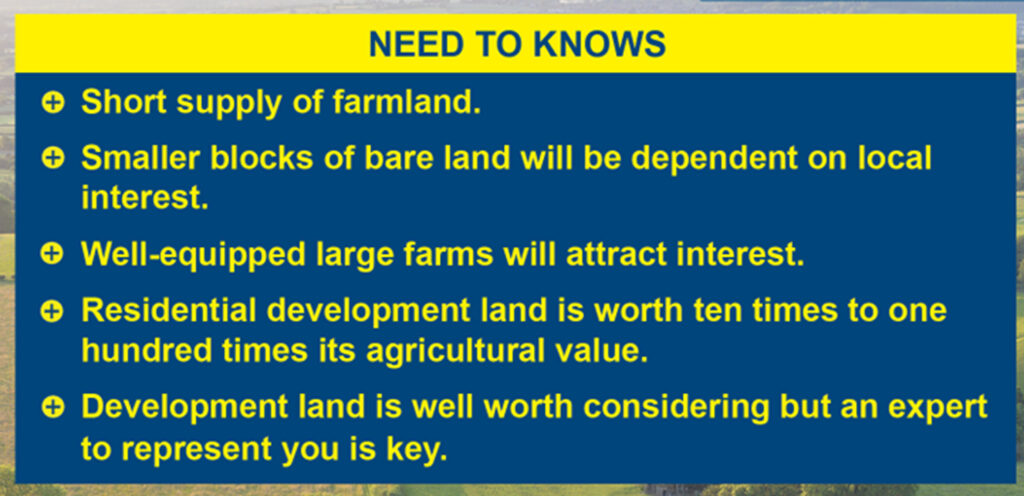 If you are considering your options and would like to find out how we can help you, then please contact David Jones.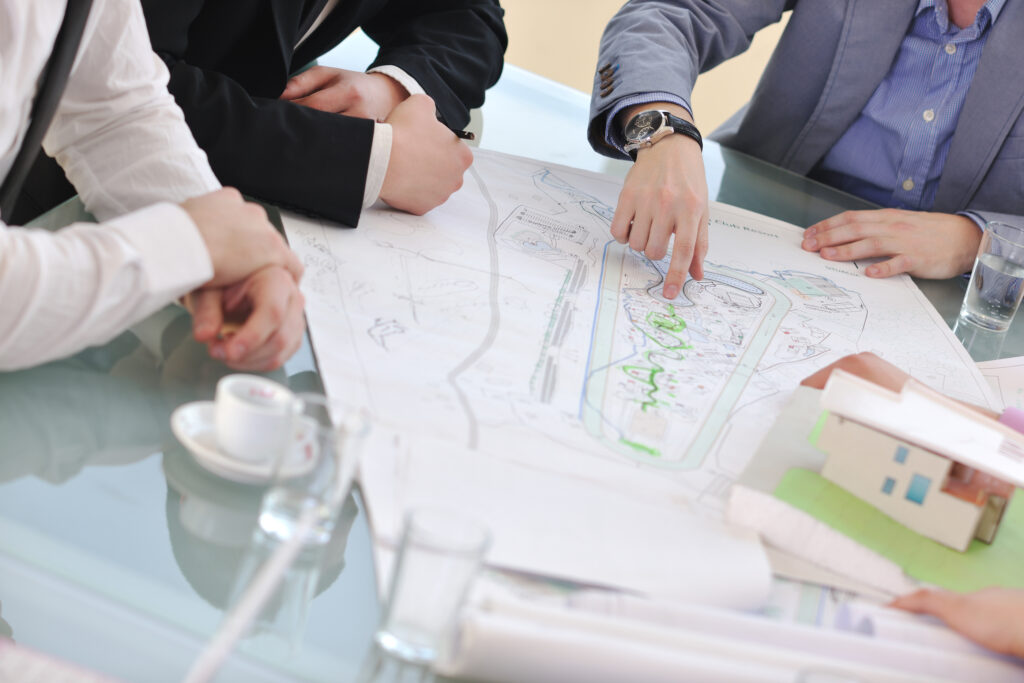 A couple of important updates on Local Plans which you may be interested in.
Milton Keynes Call for Sites Announced
Milton Keynes Council has announced a call for sites exercise commencing on 23rd February 2022 until 5pm on 20th April 2022. This is the first stage in reviewing their Local Plan (Plan:MK) and will form part of a Land Availability Assessment which is also being consulted on until 20th April 2022.
The Land Availability Assessment will provide the Council with an understanding of land that is available within the area for different types of development during the new Local Plan period of 2022 to 2050.
If you have land which you consider may have future development potential and would like us to submit a representation on your behalf, please don't hesitate to contact us.
Central Bedfordshire Local Development Scheme Published
Central Bedfordshire adopted its Local Plan on 22nd July 2021 and this included a requirement to undertake a partial review of the Plan within six months of adoption.
The Council has now published its new Local Development Scheme which outlines its proposed timeline for the partial review of the Local Plan 2021 and the preparation of the Local Plan Update.
The Local Plan review commenced at the beginning of 2022 and will be complete by August/September 2022.
The Local Plan Update is proposed to begin in August/September 2022 with a Regulation 18 (evidence gathering) consultation to take place September to November 2024. It is anticipated that the Plan will be submitted for examination in November 2025.
We will provide you with more information on this when announced.
For more information or to find out how our Planning & Development department can help you please contact Shannon Fuller, Assistant Planner, on 01234 362913 or email sef@robinsonandhall.co.uk
What are the opportunities?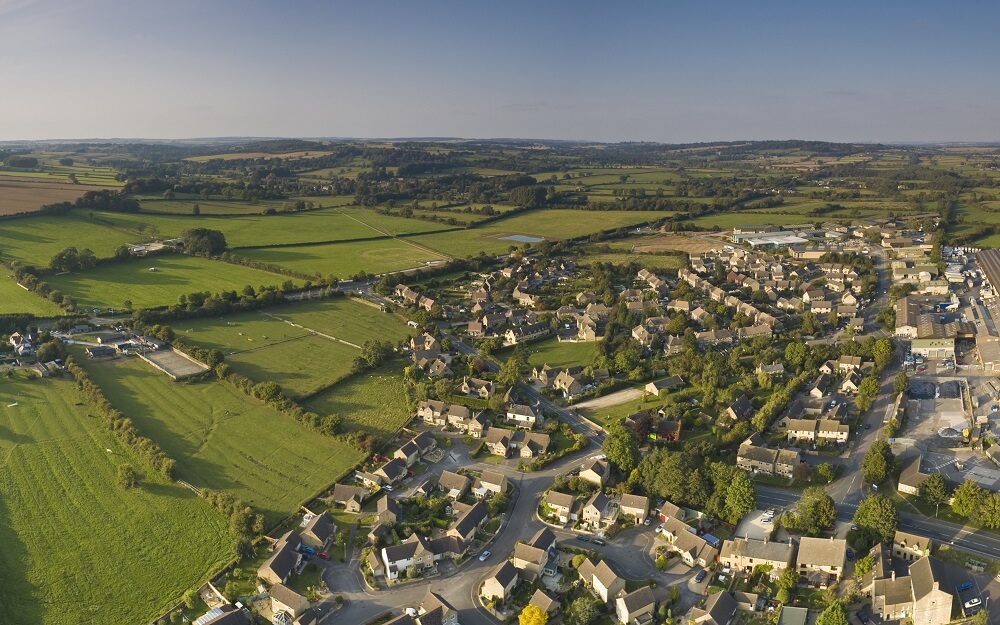 New use classes
Last year we saw several amendments made to the planning system, not only in a bid to simplify the current system but also in response to the changing face of the high street. One of the key changes we have encountered is the introduction of three new use classes:
Class E (commercial, business and service uses, anything previously under Use Class A or B1)
Class F1 (learning and non-residential institutional uses such as libraries and places of worship)
Class F2 (local community uses such as village halls and areas of outdoor recreation)
The introduction of Class E into the Use Class Order has resulted in a broad-ranging use class which offers a greater flexibility to support the high street.
What does this mean for change of use?
It is important to note that planning permission is not required for change of use within the same use class (although there are exceptions) and so it is anticipated that the amendments will see the end of many full planning applications for minor changes of use clogging up the over-stretched planning system.
Permitted Development: change of use of commercial buildings to dwellings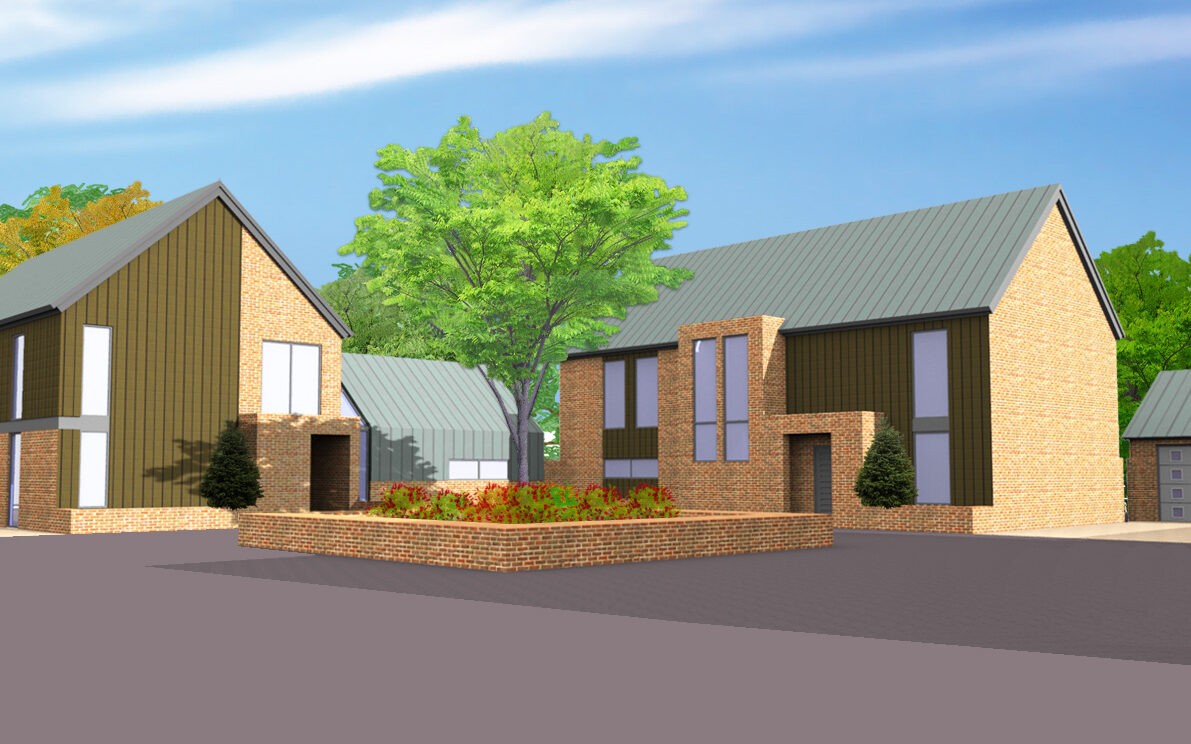 Another simple reform that we have seen is the introduction of a new Permitted Development Right allowing the conversion of buildings under the new use class E to residential use under a new right known as Class MA. This new right applies to buildings of up to 1500m2 that have been in a commercial, business or service use for a minimum of two years and have been vacant for three months consecutively.
However, an implication we may see from the introduction of Class E and the new rights under Class MA could be the loss of space for rural businesses as it makes it easier to obtain planning permission for a dwelling in the countryside. This would see a conflict with the policies set out within the National Planning Policy Framework (NPPF) and its emphasis on sustainability and support for the rural economy. It will be interesting to see how this transpires over time.
The new Class MA is distinct from the more familiar Class Q which allows the change the use of an agricultural building to up to five dwellings.

Conditions and limitations apply to Class MA proposals and we would be happy to discuss these with you and advise if these routes may be appropriate for you.
The White Paper and overall Planning Reform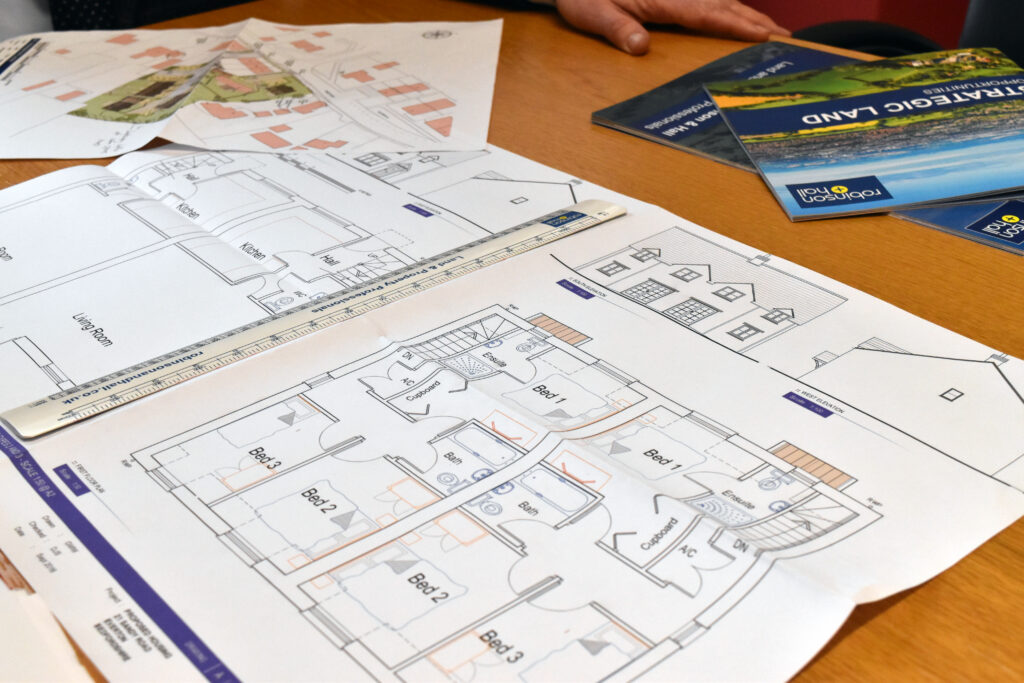 Published in August 2020, the Planning White Paper promised reforms to the planning system to accelerate the delivery of new homes. It proposed long-term structural changes, such as a move to a zonal system, digitalisation of Local Plans with mapbased systems, replacing Section 106 agreements and Community Infrastructure Levy payments with a new Infrastructure Levy and the revising of the standard method to establish numbers of new homes for an area.
Further information on the proposed reforms following the ending of a recent consultation has been scarce. It now appears that because of the ministerial changes in September, the Government has applied the brakes and the new zonal system principles may be abandoned.
The Ministry of Housing, Communities and Local Government was re-branded as the Department for Levelling Up, Housing and Communities. Many will question whether changing the label on the tin will alter the cumbersome nature of the planning system. It will be critical to the success of any reforms to ensure that the planning system is sufficiently resourced and funded to overcome current issues we are experiencing daily, such as understaffing and backlogs within local planning departments.
As planners working in predominantly rural areas, it is vital that a greater consideration of the rural economy is given by those preparing reforms and within the context of the NPPF, especially in recognising the diversity and changing demands of the rural economy.
Things to be aware of
The move towards 'Net Zero' is key and whilst it is unclear how this will be achieved, the Government has committed to a review of the NPPF, specifically focussing on the environment. It is likely we will see this come higher up the planning agenda alongside the Biodiversity Net Gain of 10% for proposed development which will become a statutory requirement under the Environment Bill.
The Future Homes Standards are set to be implemented to ensure new homes produce 75-80% less carbon emissions than under the current standards from 2025. We are expecting a consultation on this to take place in 2023 and the legislation to come in shortly after in 2024.
For more information or to discuss your planning project with us, please call Shannon.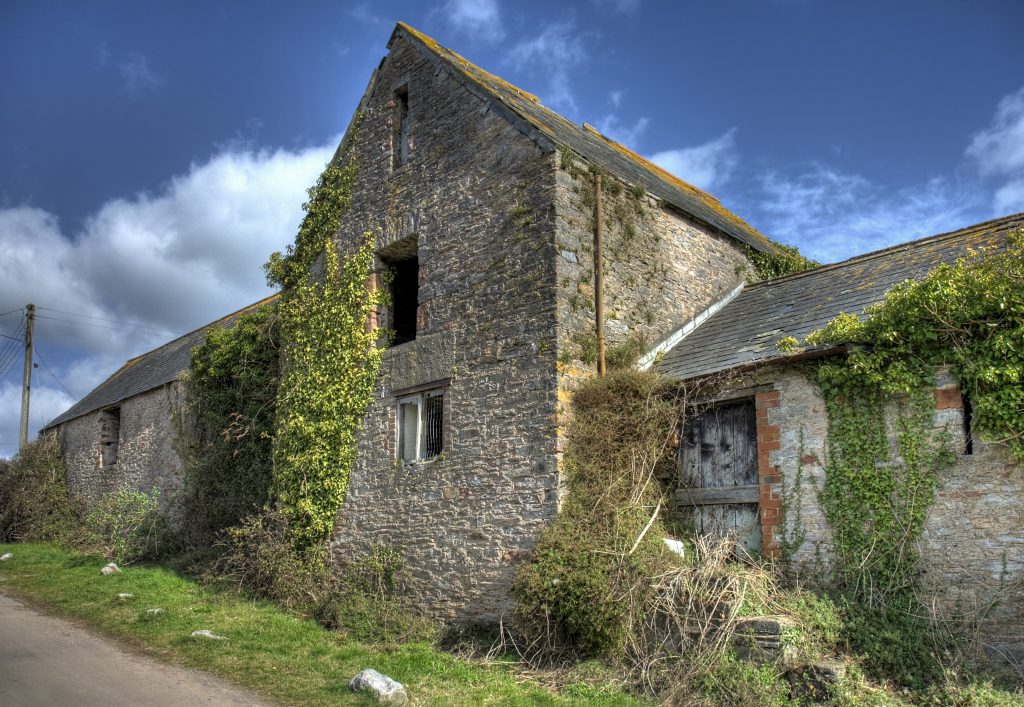 There are a few points worth sharing with you on the ever changing world of planning.
Reminder of new Permitted Development Rights that will come into effect from 1st August 2021 (see previous article here).
The changes will enable the change of use of premises in a commercial, business or service purpose (Class E) to use as a dwelling house (Class C3). This is subject to limitations and, in particular, the building must have continuously been vacant for at least three months or comprised a Class E use for at least two years and cannot exceed 1,500 square metres.
Bedford Borough Local Plan
The review of the Bedford Borough Council Local Plan (adopted January 2020) is now open for a new consultation and concentrates on the following policy areas:
Development Strategy to 2040
Town centre and retail policies
Updated Development Management policies (in relation to environmental net gain, quality of development and residential space standards, self-build and custom homebuilding).
The Council has defined a range of potential spatial strategies for the Plan that vary in focusing growth in the urban area to growth in villages and in new settlements proposed in both the A6 and A421 corridors. The consultation is welcoming views on these options and an opportunity to comment on the supporting documentation. The consultation runs until 3rd September 2021 at 5 pm. If you would like us to make a representation on your behalf as part of this consultation, please do not hesitate to get in touch.
Emerging Central Bedfordshire Plan
The Central Bedfordshire Local Plan has been found 'sound' by the Planning Inspector and was formally adopted at a Full Council meeting on 22nd July 2021. The new Local Plan now carries full weight in the determination of planning applications within Central Bedfordshire's administrative area. The Plan shall be subject to an early partial review within six months of its adoption and this shall create new opportunities for the promotion of sites.
For more information or to discuss your project with our Planning & Development team, please call Shannon Fuller, Assistant Planner, on 01234 362913 or email sef@robinsoandhall.co.uk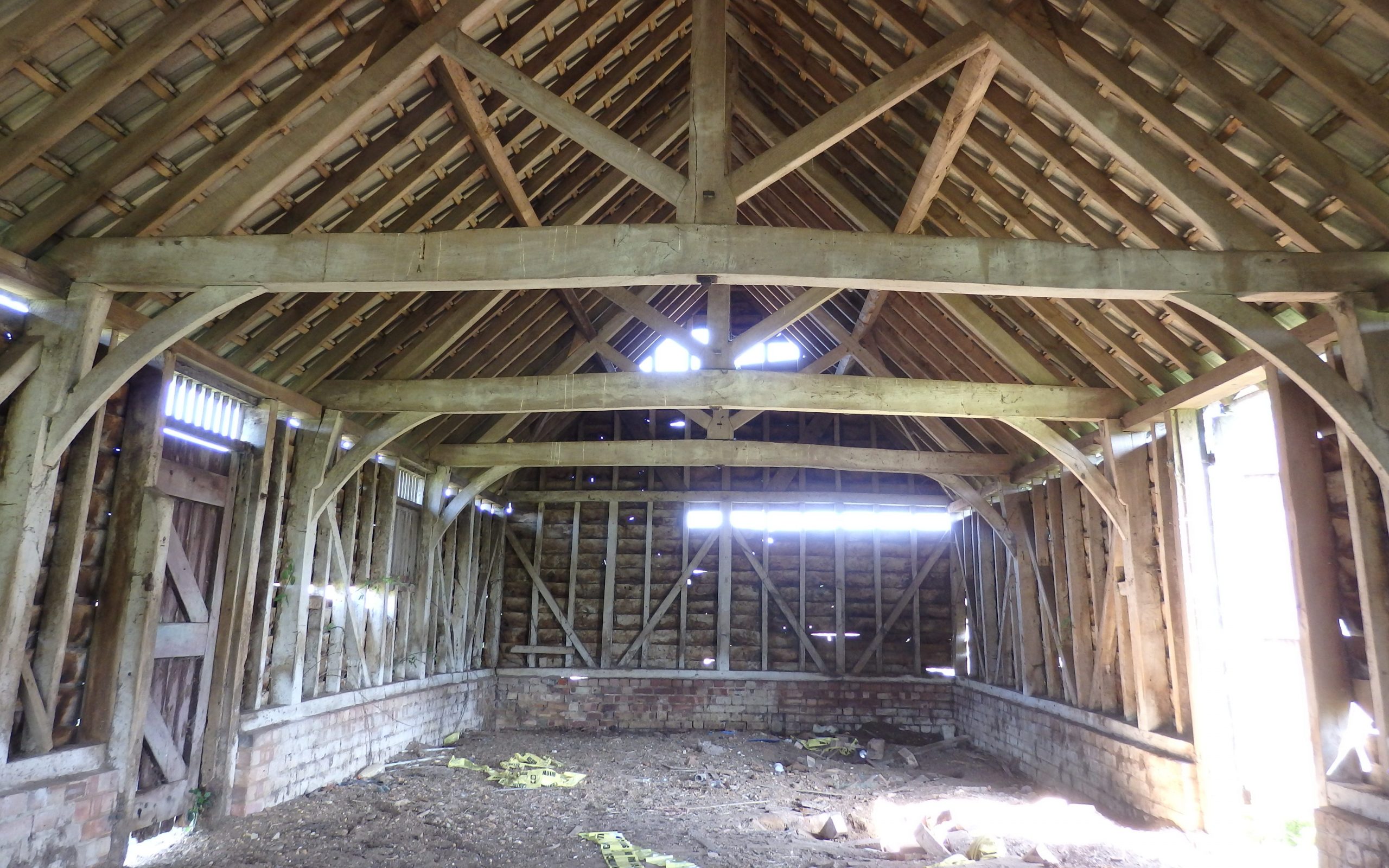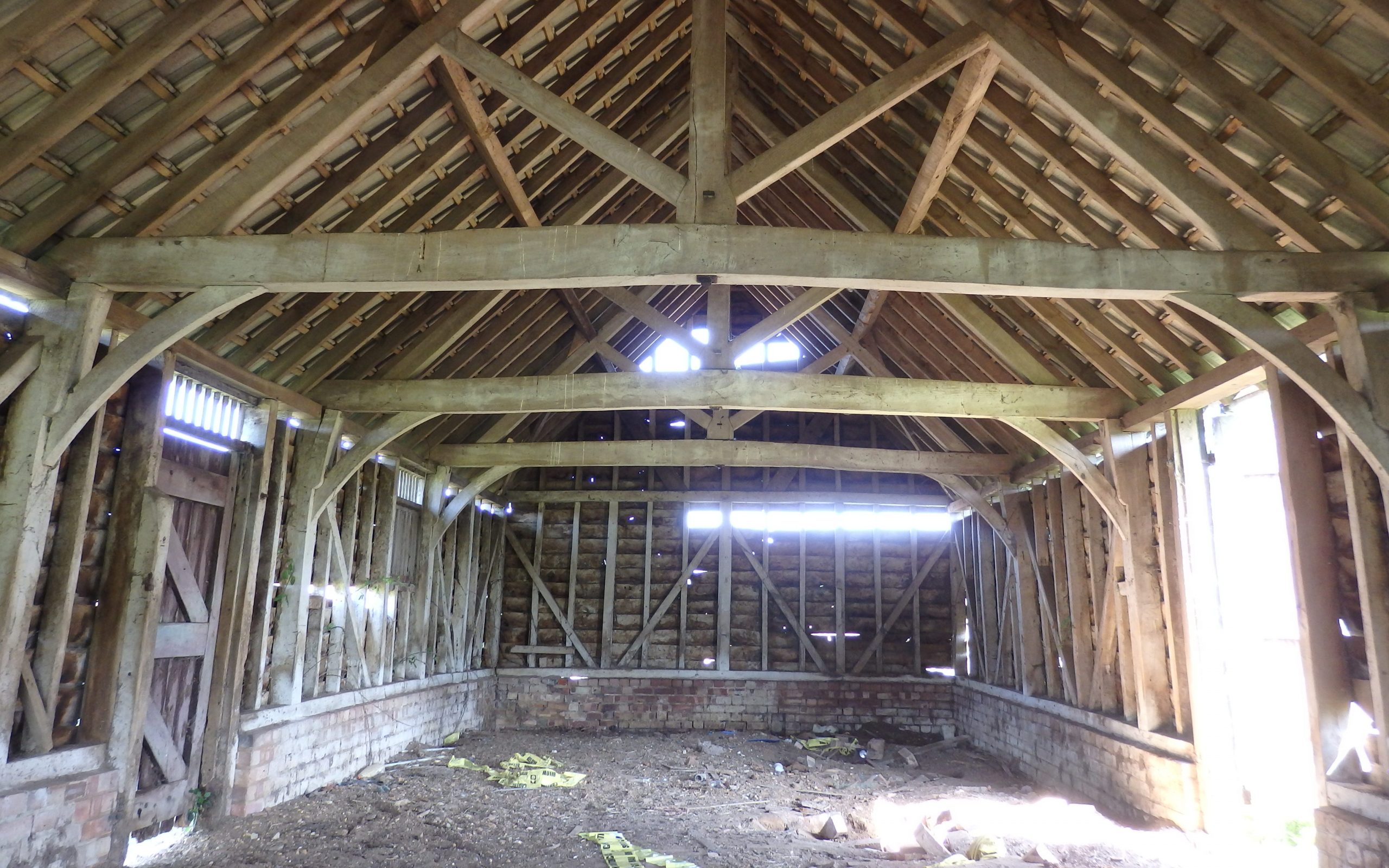 From 1st August 2021, a new permitted development right known as 'Class MA' will come into force to allow for the change of use from commercial, business and service use (Class E) to residential use (Class C3).
Class E was introduced in September 2020 and covers a wide range of uses as listed below:
Shops
Financial and professional services
Restaurants and cafes
Offices and light industrial
Medical or health services, creches, day nursery, indoor sports, gyms, etc
These new Permitted Development Rights allow a generous maximum floor space of 1,500 square metres to be converted to residential use without the need to apply for full planning permission and are a powerful tool to unlock the value of your property.
It will apply to buildings that have been in commercial, business and service use for two years and have been vacant for three continuous months prior to the application for prior approval. Unlike other permitted development for residential use, these new rights apply to buildings in conservation areas too.
There are conditions and limitations that apply and we will be happy to discuss these with you and advise if this route is appropriate for your case but we hope it will bring many new opportunities.
If you would like to discuss your ideas with our Planning & Development department, then please call Abel Bunu, Andrew Barr or Shannon Hubbard.
With a number of clients affected by the proposed corridor for East West Rail we have been awaiting more news of the proposed route. We have today received information of a consultation on five possible routes for the line between Bedford and Cambridge. The consultation also includes details of planned changes on the Milton Keynes to Bedford route.
On the Bedford to Cambridge sections, we understand that nine initial routes have been narrowed down to five and these will now undergo public consultation. Routes 1 and 9 are currently considered the most favourable. The consultation is now open and runs until 9th June 2021.
The five possible routes are shown on the plan below: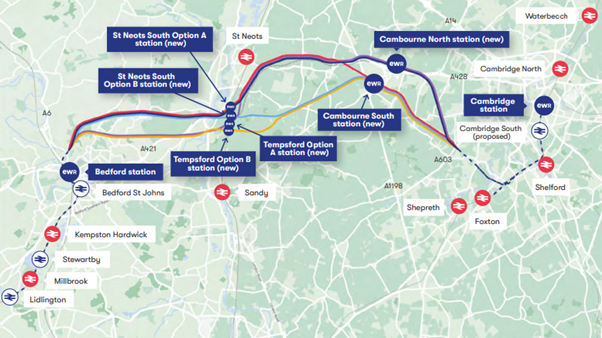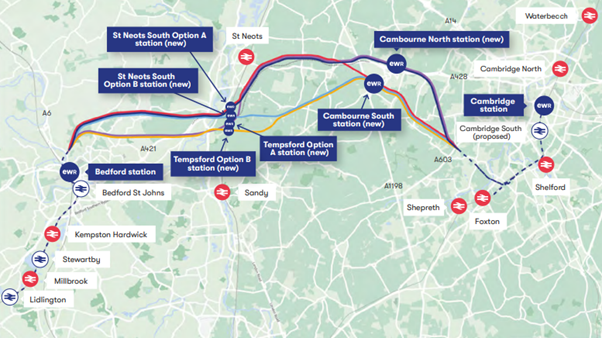 The current preferred options are routes 1 and 9 and the plans below show these in more detail: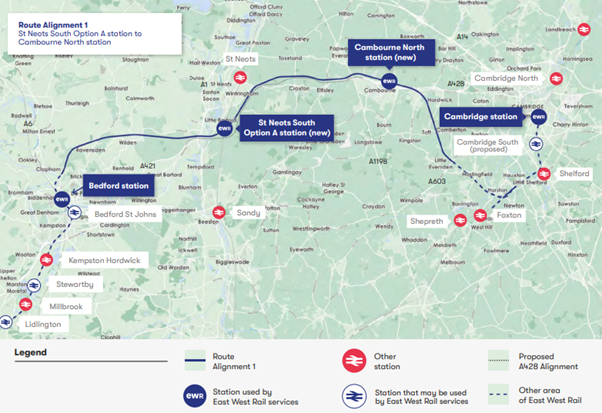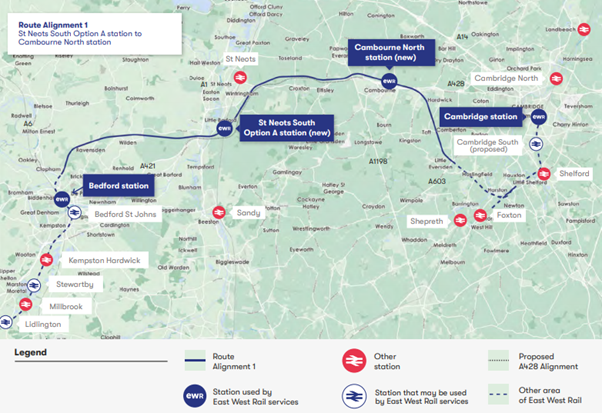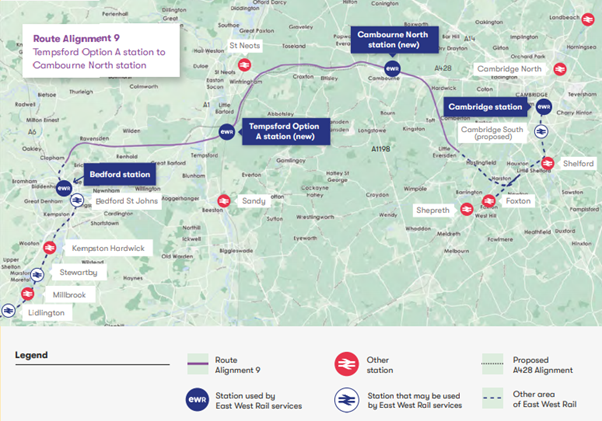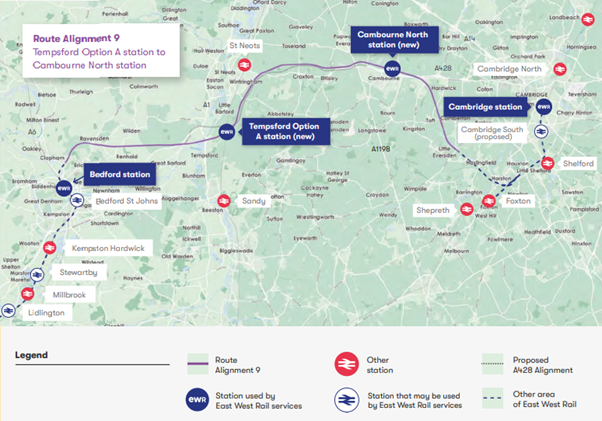 If you would like to respond to the consultation it can be found here: https://eastwestrail.co.uk/consultation
If your property is affected by the scheme and you would like further advice please contact Polly Sewell on 01234 362933 or email pkts@robinsonandhall.co.uk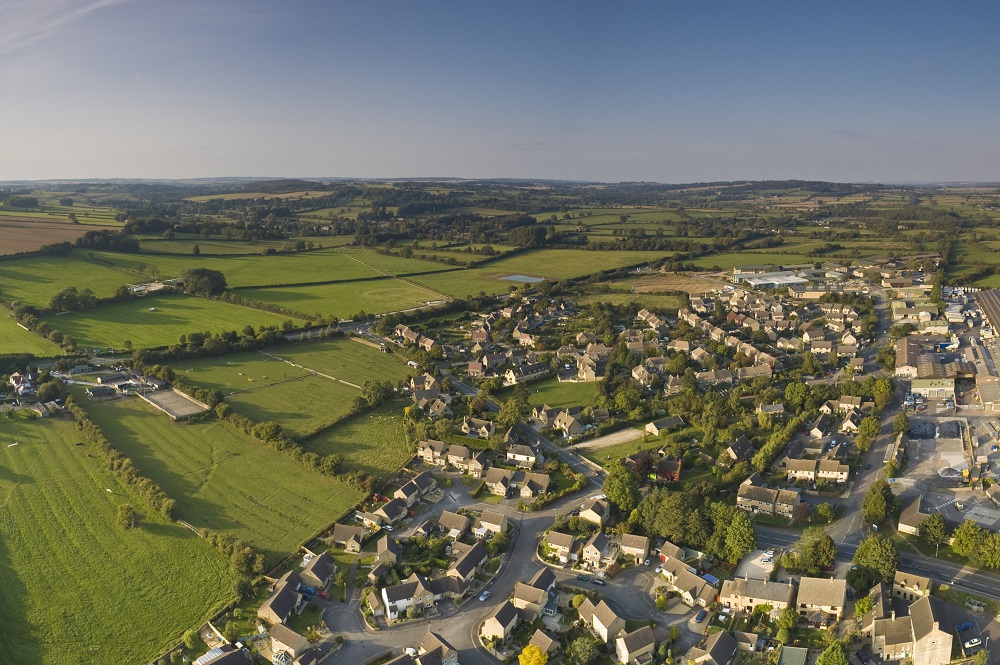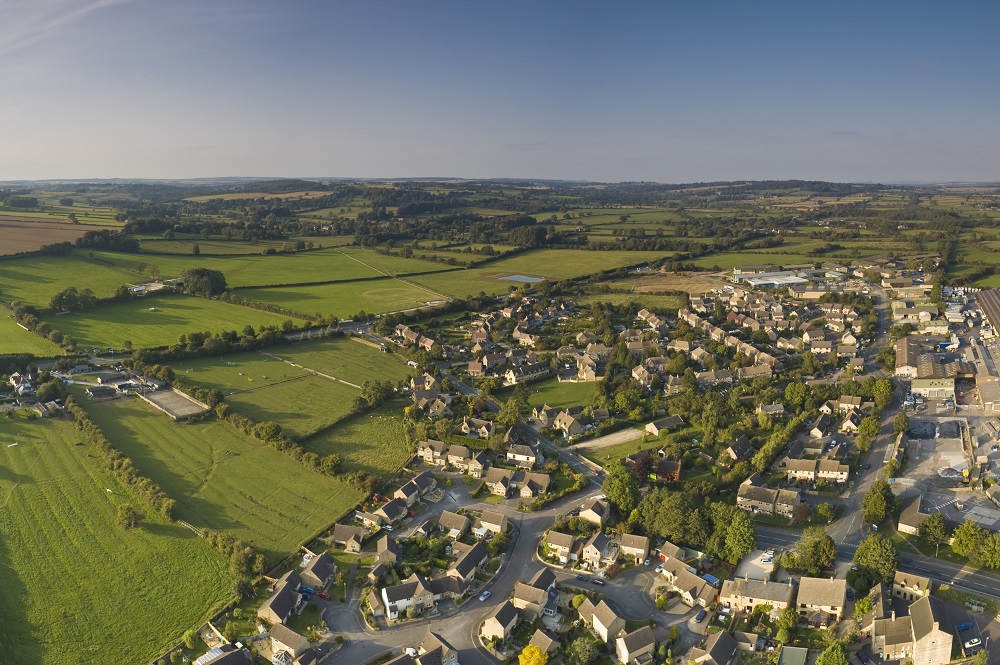 In March 2020 as part of the Budget, the Government committed to the preparation of a Spatial Framework for the Oxford to Cambridge Arc to guide the direction of development in this recognised growth corridor. The proposed framework looks to focus on strategic opportunities for growth, improved connectivity including the East West Rail project and bettering the environment by working across local administrative boundaries and supporting more sustainable growth at a local level.
A Policy Paper was published on 18th February 2021 by the Ministry of Housing, Communities & Local Government called 'Planning for sustainable growth in the Oxford to Cambridge Arc: an introduction to the spatial framework' and this sets out the Government's approach and what it will mean for growth, spatial planning and infrastructure within the Arc.
In addition, the Paper sets out how the Government will work with communities to develop the Spatial Framework and provides an indicative timeline on how it will be developed, starting with the developing of a vision for the future of the Arc through a consultation in summer 2021.
Options shall then be formed on how these visions will be developed into policy with a consultation on these held in spring 2022. Following this, a consultation is anticipated in autumn 2022.
Once the Spatial Framework is adopted in late 2022 / early 2023, it will have the status of National Policy and be a material consideration for proposals across the five counties (Oxfordshire, Buckinghamshire, Northamptonshire, Bedfordshire and Cambridgeshire) within the Arc.
Growth on this scale is likely to have far reaching consequences for many property owners in the area and we will continue to monitor the progress of the proposals and provide further updates as more details emerge.
For more information or to find out how our Planning & Development team can help you, please call Andrew, Abel or Shannon.
Abel Bunu, Senior Planner at Robinson & Hall provides a planning update of key areas which may interest you.
Permitted Development Rights (PDR) for two storey extensions
New PDR for extensions above existing buildings came into force on 31st August 2020. The changes allow up to two extra storeys on an existing house or one extra storey on a bungalow. There are also extra storeys allowed on flats and some commercial buildings.
Another amendment relates to the insertion of Class ZA which allows for the demolition of a single detached building that was in existence on 12th March 2020 and was used for office, research and development or industrial processes, or a free-standing purpose-built block of flats, and its replacement by an individual detached block of flats or a single detached house within the footprint of the old building.
The right provides permission for works for the construction of a new building that can be up to two storeys higher than the old building with a maximum overall height of 18 metres.
Important points to be aware of:
The project is subject to a prior approval process.
The number of flats created under Part 20 is not specified so it can be assumed that there is no limit until this is clarified by the Government.
There is a whole raft of limitations and requirements, so it is highly advisable to seek professional advice first.
Article 4 Direction in the Central Business District area of Central Milton Keynes
Milton Keynes Council intends to introduce an 'Article 4 Direction' in the town centre to remove Permitted Development Rights for the change of use from office to residential accommodation.
The 'Article 4 Direction', if confirmed, would take effect from 2nd July 2021, and would mean that anyone proposing to change an office to residential use would be required to apply for planning permission to the Council.
It is likely that the Council will be flooded with applications for office to residential conversion in order to beat this deadline.
"Permitted development" homes to meet space standards
On 30th September 2020, the Housing Secretary, Robert Jenrick announced that new homes delivered through Permitted Development Rights will have to meet the Nationally Described Space Standard which start at 37m² of floorspace for a new one bed flat with a shower room or 39m² with a bathroom, ensuring proper living space for a single occupier.
No date has been announced regarding when these changes will come into force which means that there is a likelihood that local planning authorities could be inundated with applications for prior approval before the new legislation is introduced.
If you would like more information on the above or would like to find out how our Planning & Development team can help you, please contact Andrew, Abel, or Shannon.