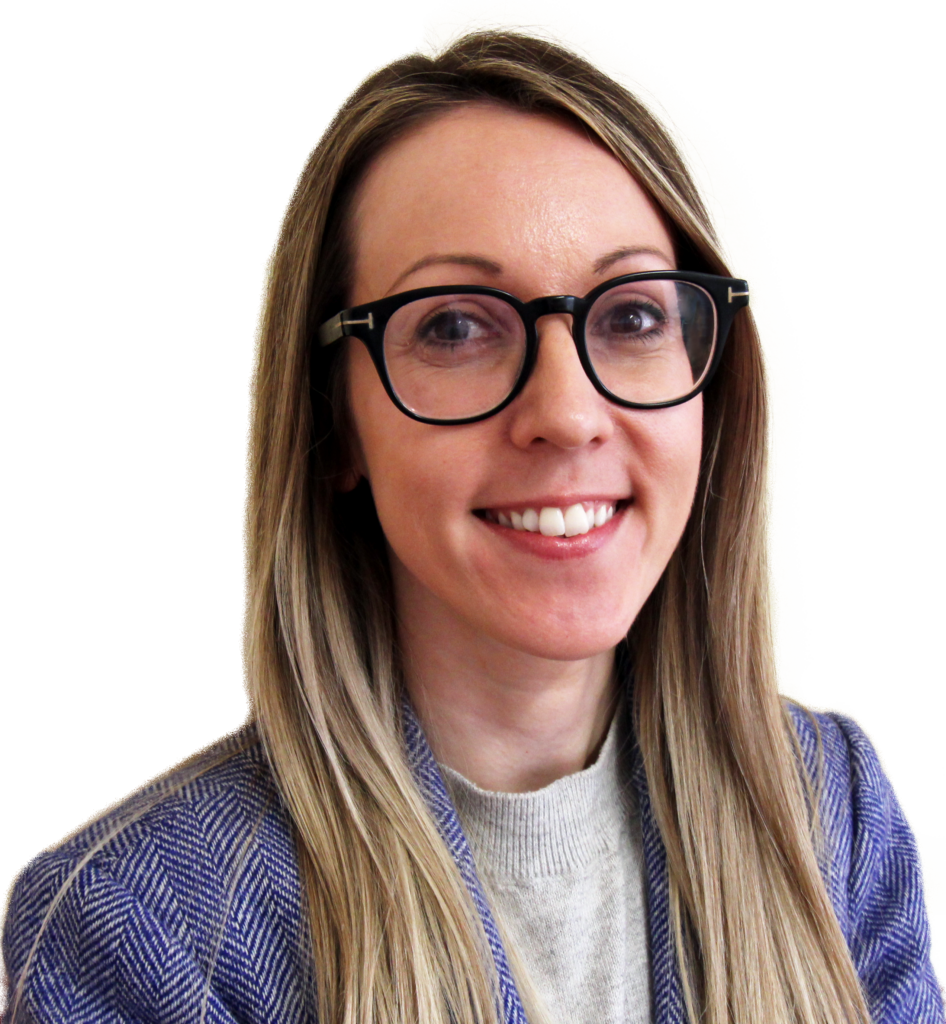 Milena Horrocks joined Robinson & Hall in April 2023 and was appointed as Commercial Property Manager taking responsibility for commercial agency and property management.
With 13 years of experience, Milena brings a wealth of knowledge in residential and luxury properties having been Head of Operations and Property Management at Madley Property, a boutique estate agency in London. The client-side experience has given Milena the best possible grounding and insight for a career in property management and has tailored the professional services that she provides to our valued clients.
Since joining our highly experienced team, headed by David Watling, our Commercial department has taken over the estate management of two well-established blocks of office/industrial properties in St Neots and Sandy, broadening our management portfolio. Currently we manage a variety of commercial properties including retail, office, and industrial premises as well as mixed use buildings throughout the region.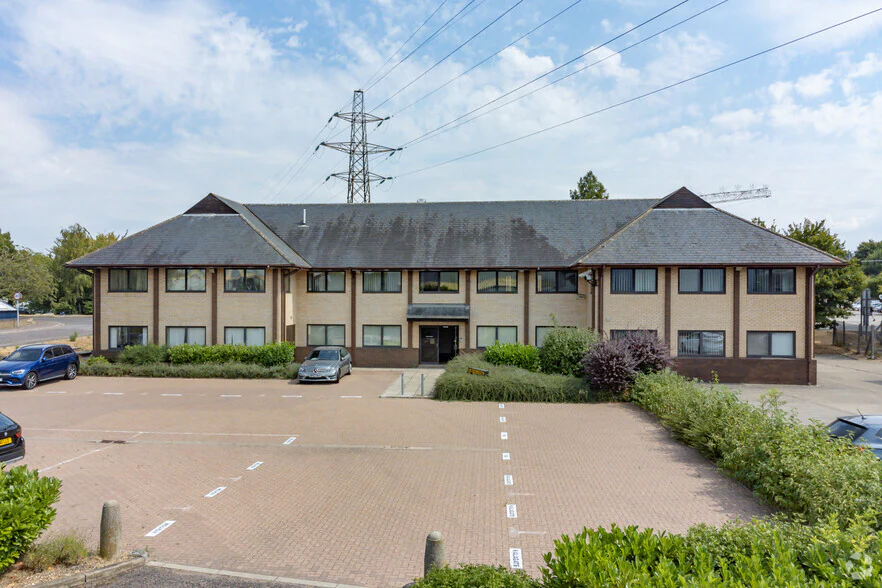 There is always a strong demand for a responsive and efficient property management department, particularly at a time when the market is experiencing significant disruption across all sectors. Here at Robinson & Hall we aim to build relationships that last and develop long-term partnerships with our clients. Our clients are at the heart of everything we do. They appreciate that they have a dedicated Property Manager who provides the best professional service in a truly bespoke and tailored manner.
Robinson & Hall's Commercial Property Services offer:
Rent collection and arrears recovery
Insurance demands and apportionment
Service charge – both budgeting and collection of service charge
Inspection, both periodic and more regularly as may be appropriate with vacant units to ensure lease and statutory compliance
Implementing works and arranging reports to ensure the property is compliant with current legislation including health and safety and monitoring Energy Performance Certificate status
Making recommendations to enhance the property's condition and liaising with our in-house building surveyors in respect of dilapidations where necessary
Supervision of maintenance contracts and works
Asset management
Dealing with applications to assign, underlet or to make alterations
Supervision of maintenance contracts and works
Negotiating lease surrenders and developing marketing strategies where necessary
Dealing with rent reviews and lease renewals
If you need a professional property management service, please get in touch with David Watling, Head of Commercial Property, on 01234 362934 or Milena Horrocks, Commercial Property Manager, on 01234 362939.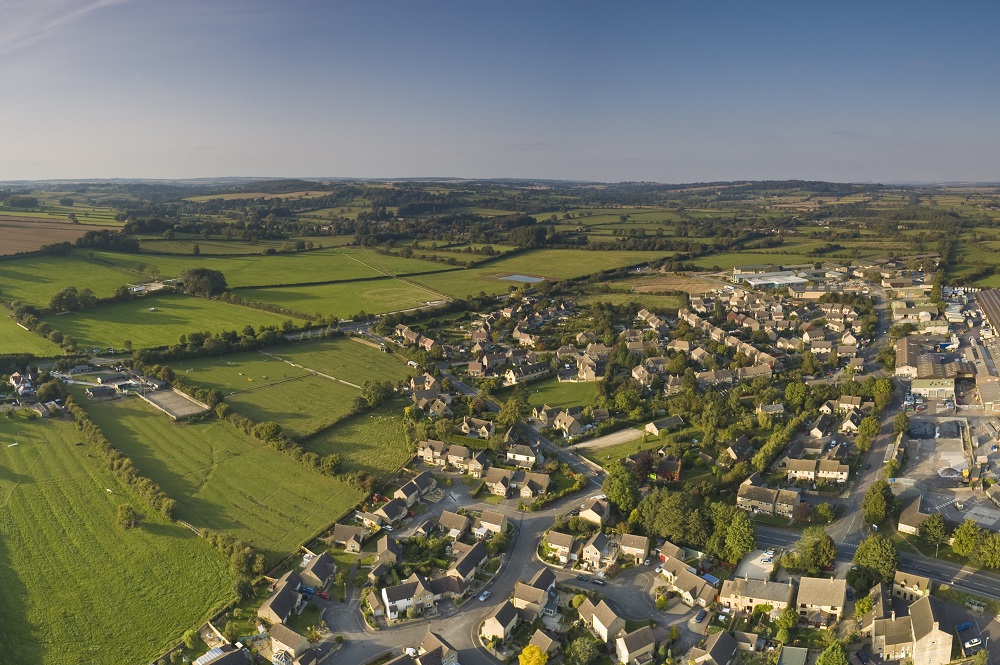 Robinson & Hall's agency teams have in-depth knowledge of a range of property markets across the region.
Our roots lie in agricultural land where a continued lack of supply has left cash-rich buyers with few properties to look at. Prices remain firm and might even be higher than in recent years, albeit sometimes dependent upon local demand.
Commercial property has also benefitted from strong buyer demand. Retail and offices continue to have their issues as the sectors adapt to modern living and working, but the best properties remain attractive. Industrial premises are sought after by investors and owner-occupiers alike and yields for tidy properties have inched lower.
Residential sales have boomed throughout the covid period, with most properties selling quickly and prices continuing to rise. At the time of writing there are challenges from rising interest rates and we shall see where that leads us, but a failure to achieve housebuilding rates at the target of 300,000 new dwellings per annum continues to underpin a strong market.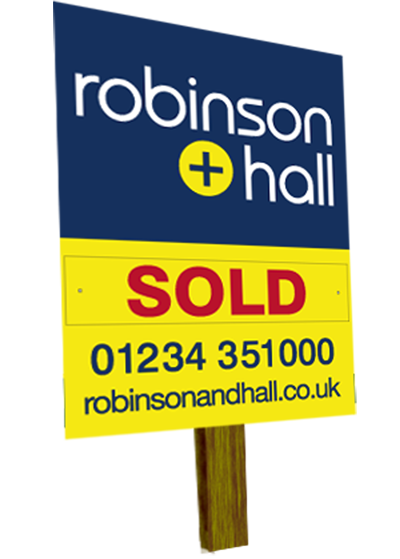 The sector which has been most active for our teams this year has been the sale of residential development land. Our offices lie in the middle of the Oxford-Cambridge Arc which is a focus for new housebuilding. With easy commuting into London and good transport links to the remainder of the country and internationally, our region is an obvious area for the release of land for housing developments.
Of course, the competition to receive a coveted planning consent is fierce and nothing is won easily. Often sites have to be promoted for years or even decades before a success can be achieved and many will never make it despite the efforts and money which have been sunk into the project. It is a risky business and the development world is inhabited by every variety of shark. It is our job to steer our clients through this dangerous and ever-changing maze.
For more information please contact David Jones.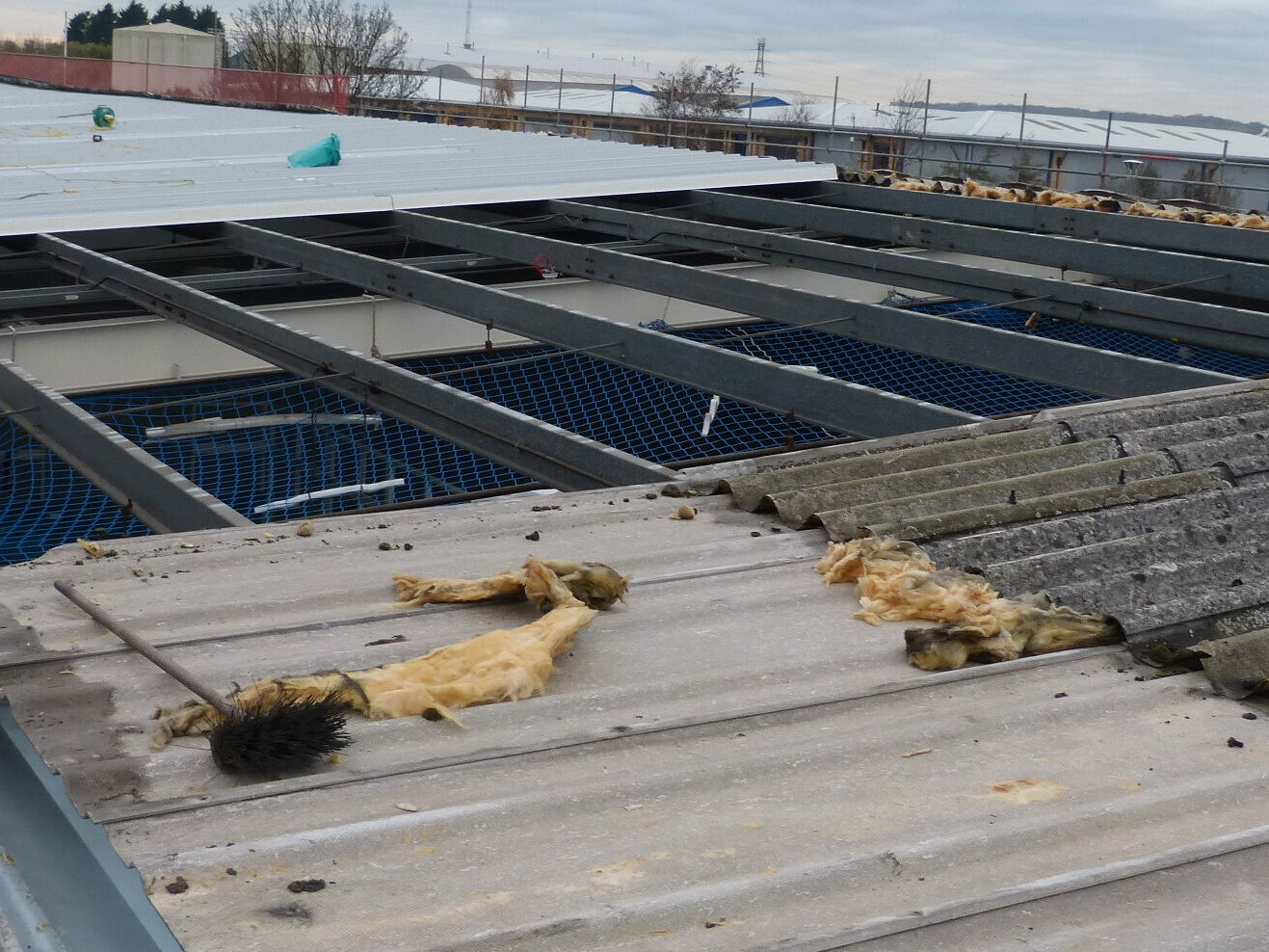 With recent rising energy costs and global insecurity brought into sharp focus by the war in Ukraine, it is time to take stock of your property assets.
Two issues should be to the forefront of consideration:
The cost of running the property
The general condition of building. Is it attractive to occupants and fit for purpose?
For landlords, if you have let your property to a tenant on a long lease with the tenant solely responsible for repairs, it is easy to become complacent. However, there is an ongoing trend of Government tightening legislation as it seeks to meet climate change targets, thermal performance and efficient use of energy.
The Government White Paper for Minimum Energy Efficiency Standards (MEES) sets out the need for commercial rented buildings to meet a minimum Energy Performance Certificate (EPC) rating of C from 2028, with an EPC rating of B from 2030. It is estimated that in Bedfordshire alone, 55% of the commercial buildings have an EPC worse than C.
If a property is not maintained and improved on a continual basis and meets tenant/buyer expectations, it can quickly become unlettable and unfit for purpose. Poor maintenance can also result in users of the building having day-to-day activities disrupted and lead to a spiral of lack of care, resulting in an unattractive property.
Recently we have been commissioned by a local property owner of two town centre offices to advise on management issues as follows:
Review the condition of the buildings.
Investigate ways of meeting energy efficiency to avoid offices that cannot be let.
Ensured the landlord's duties were met under fire legislation and asbestos regulations.
Following a review of the EPCs and obtaining advice on potential improvements by a specialist consultant, we are now drawing up proposals of how to achieve an acceptable rating with a target of EPC rating of at least C and possibly B to future proof.
Various parts of the building were found to be suffering from decay and deterioration resulting in tenant dissatisfaction. Opportunities are being taken to replace windows with thermally efficient versions, while still maintaining the character of the building.
We are also consultants to several local churches to advise on their ongoing repairs and refurbishments. Recently, we have carried out a quinquennial review of properties belonging to Three Rivers Church in Bedford. Various repairs and improvements have been carried out to their three properties during 2021, with cyclical redecoration planned for 2022. Spurred on by the Mayor's Climate Change fund initiative, the trustees are now looking at ways to reduce their energy bills. Following obtaining an EPC as preliminary guidance, we are now advising on options to carry out improvements to lighting, heating and insulating the building fabric.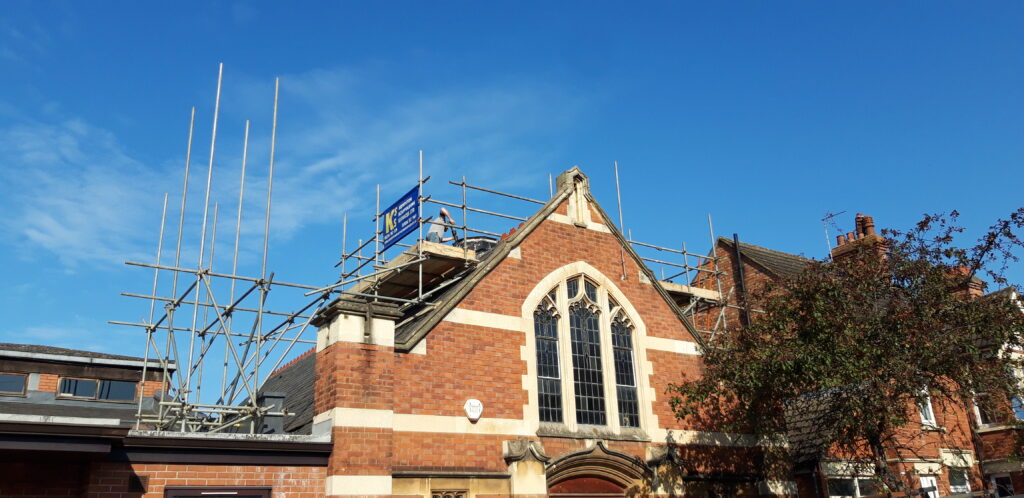 Do you have a commercial property that needs to be looked at? Please contact Stuart Brown to find out how we can help you.
If you have a commercial property that you let but are considering property management, then please contact Tessa Smith.
The industrial and storage market has seen the largest growth in property rents and has remained the most robust of the commercial property sectors. Over recent years, there has been a growth in online sales following the onset of coronavirus and both retailers and distributors are requiring an increased amount of storage space to facilitate these requirements.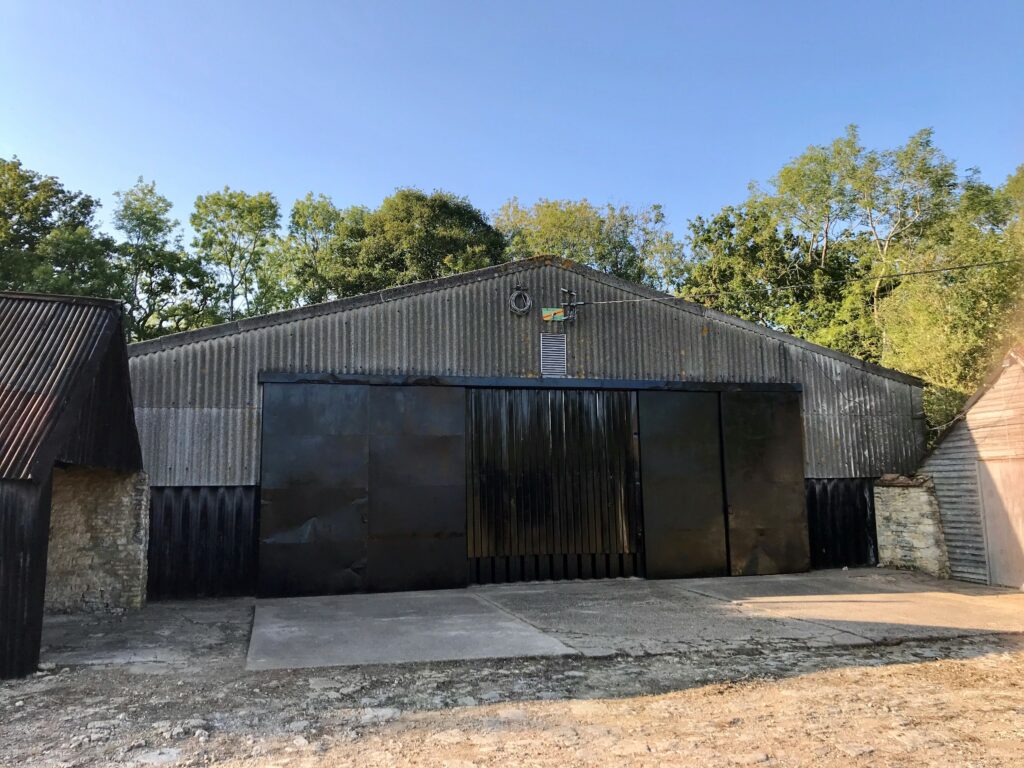 Are my farm buildings suitable?
When considering whether commercial industrial property diversification is an option for you, there are a number of matters you should take into consideration, which include:-
Access hours
Additional security
Lease agreements
Deposits
Planning permission and building regulations
Legal requirements
Property management
The tenant's usage
Additional insurance requirements
Required adaptations to the existing farming method and business
Health and safety requirements
The benefits compared to other diversification options:
The conversion process. There is a lot less work and cost associated with conversion to industrial/storage use, reducing the turn around time and generating rental income sooner.
The income generated is all year round and guaranteed during the contract period.
There is a lot less input and time required by the landlord.
When considering whether your farm buildings are suitable, you could also consider storage containers. These have also increased in demand and may be a smaller initial step into the commercial market.
For more information or to discuss your farm buildings and their suitability, please contact Tessa.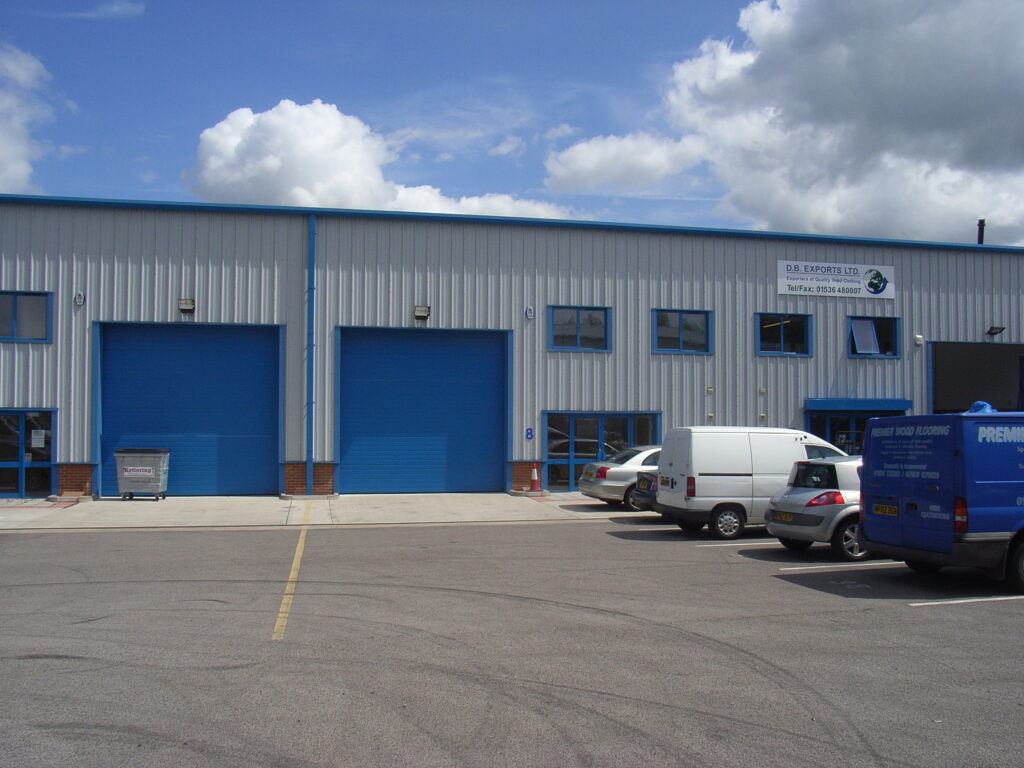 There are a wide range of benefits when using a commercial property agent, such as Robinson & Hall, to assist you with the disposal of a property, by lease or sale, or when acquiring a property, either as a purchaser or a tenant. We have detailed a number of these key advantages below.
Selling/letting your property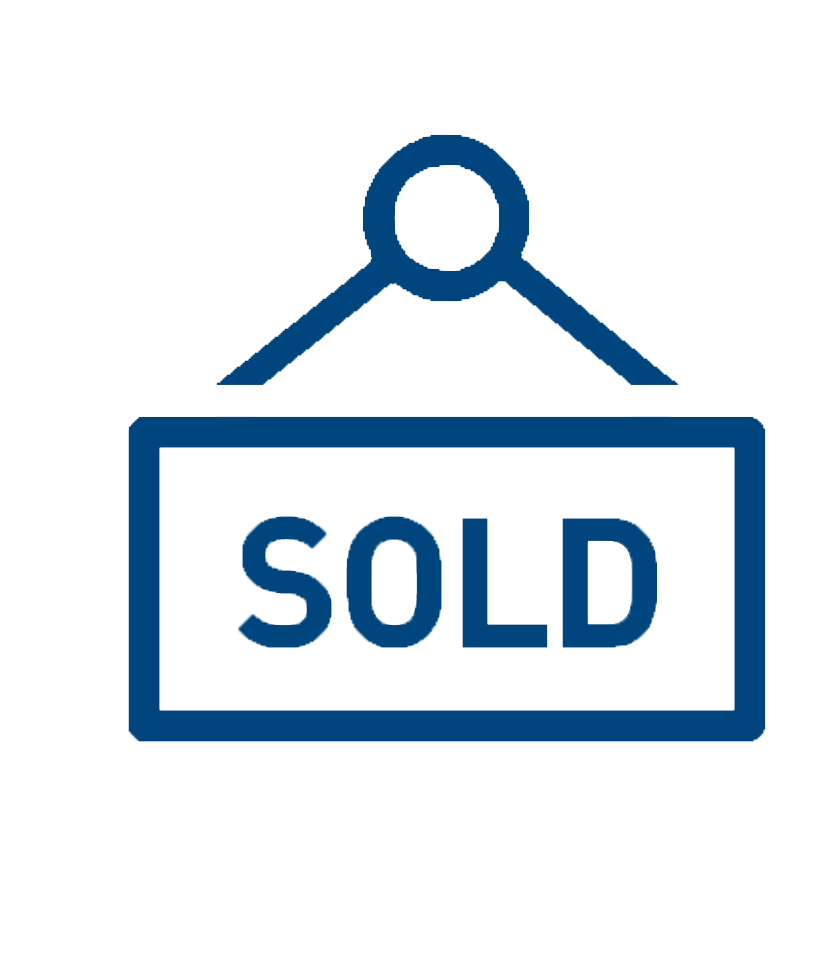 No obligation market appraisal.
We offer a no obligation market appraisal where we will visit the property and then provide advice to you on the best methods of marketing the property, timing and the potential sale price or rent.
Valuable advice when preparing a property to launch to the market.
Once you have decided to sell/let your property we will advise on what pre-marketing works need to be completed to maximise the value and how to set a property up for marketing, We will assist with taking photos of the property to present it in the best light and prepare a professional and detailed set of marketing particulars. All of this helps to ensure you get the best out of your sale/letting.
Advice and guidance to ensure the required statutory compliances are met.
These include advice on:
Requirements for planning permission, use class changes and lawful use certificates

Energy Performance Certificates (EPCs)

Asbestos survey (if applicable)

Details of business rates
Access to multiple marketing platforms.
Our properties are marketed on a variety of online property portals which increases the property's exposure to interested parties.
Access to a database of interested parties.
We send properties to suitable applicants on our database. Sometimes this means we can find a buyer/tenant prior to launching the property to the open market.
Analyse suitability of the purchaser/tenant
We carry out reference checks on all tenants to ensure their financial position will enable them to cover the rent.
Property Searches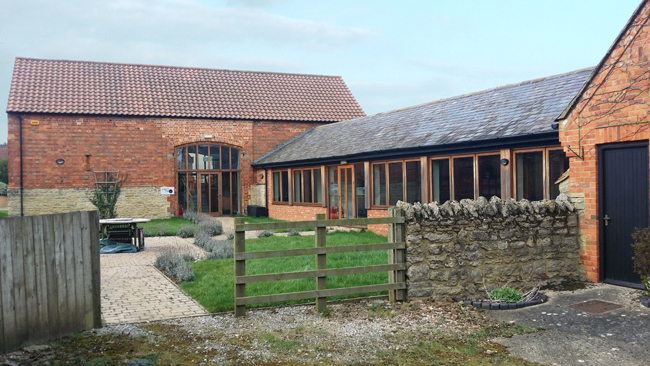 As well as assisting in the sale or letting of commercial properties we also regularly carry out property searches for those looking to purchase or rent a property. The benefit of using an agent in these instances are as follows:
We listen to your aims and requirements which enables us to narrow down potential properties to those which best suit your needs. This saves you time searching through properties on the market.
We have in-depth knowledge of the local area. This information is valuable as we are often aware of properties before they come to the market meaning you can be first in line. We also have knowledge of recent sales/lettings which we can use to advise on any offers you may wish to submit.
We can help you to think outside your normal parameters and view properties that you wouldn't have ever considered but could be suitable.
We have experience in identifying common issues with properties. This may identify any issues which might mean you don't want to proceed or that you aware of potential future outgoings.
Guidance and advice on what you may be liable for as a purchaser or tenant such as stamp duty land tax, solicitor costs, fit out costs and any other costs.
Key benefits for both parties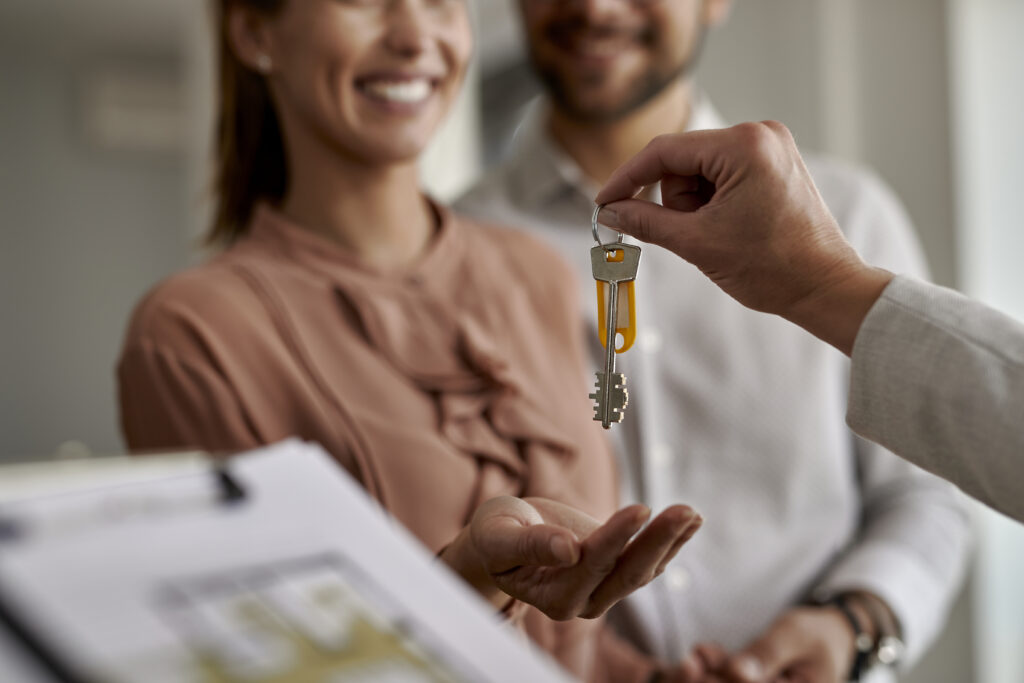 Reduce unnecessary stress arising from the transaction.
Save you money in the long term. Using a professional may look like an additional cost but often this cost is offset against savings elsewhere in terms of your time or identifying particular issues with a property early.
Save you time. The process can be extremely time consuming. By narrowing down the number of properties you need to consider we can give you more time to run your own business.
Negotiate on your behalf, using our knowledge of the local property market to ensure you achieve best value.
Using an agent to act on your behalf gives you credibility as it indicates your commitment to the process.
For more information or to find out how our Commercial Property Services department can help you please contact Tessa Smith.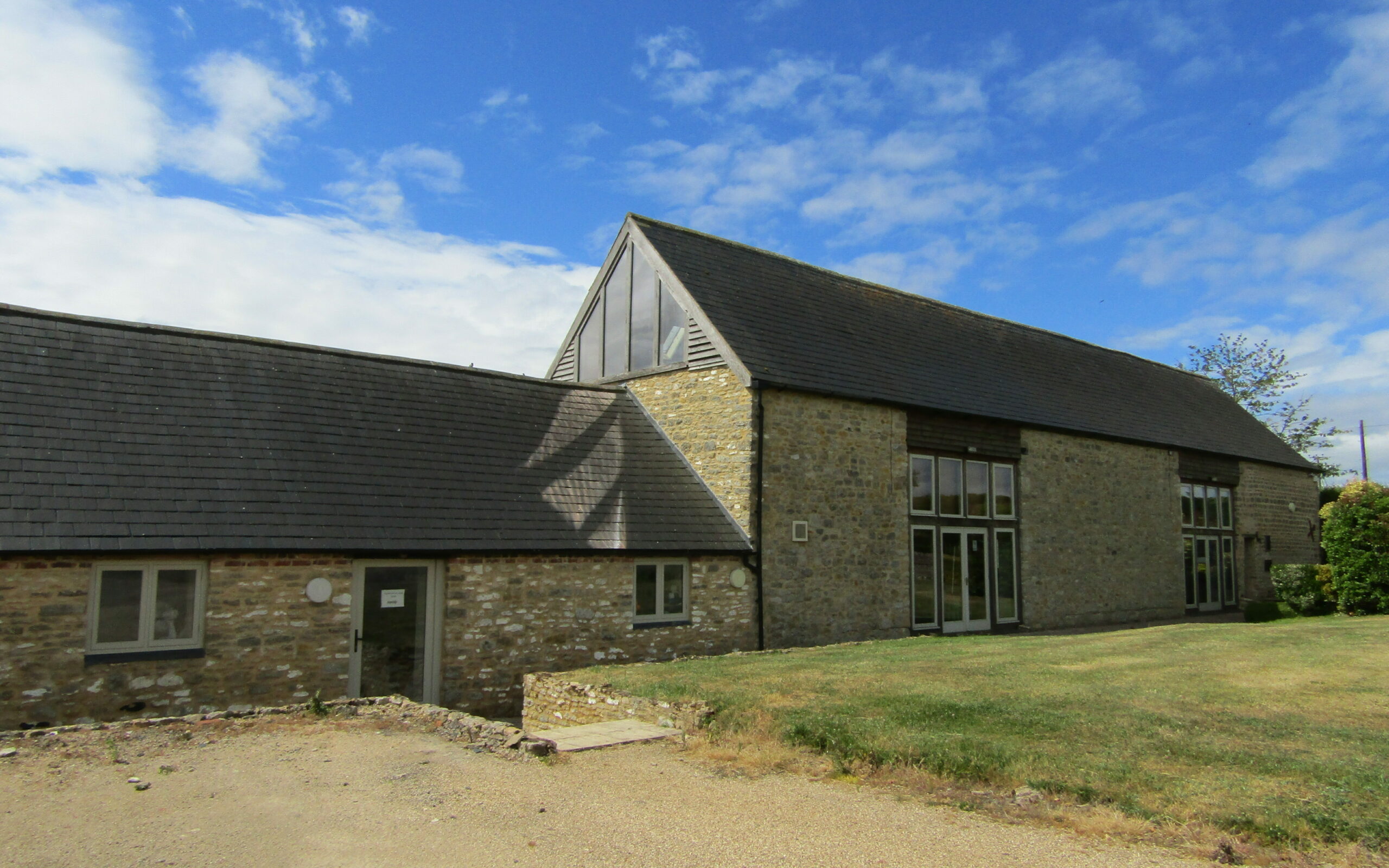 Do you have redundant farm buildings that your machinery no longer fits into or are surplus to requirements?
Have you considered a change of use to diversify the building into a commercial unit?
Commercial property comes in a variety of forms including offices, retail, industrial and storage units to name a few. It is worth considering what alterations and services are needed in respect of each of the uses and the impact that this will have on your existing farm.
Additional income
By adding a commercial enterprise to your business, you bring in an additional income stream that will help spread risk.
Possible investment required
When thinking about the type of diversification, you also need to consider the amount of investment needed. Each type of commercial property requires different levels of conversion.
Retaining the asset
When considering commercial diversification compared to residential use, the lower cost of conversion often means you can retain the premises and rent them out so you retain control and produce an income.
Use class order change
In September 2020, there were amendments to the Town and Country Planning (Use Classes) Order 1987. If considering diversification, it would be beneficial to review these changes and to check which use class would be required. Please see our planning article here.
Increased tenant demand in the industrial and storage sector
There has been a noticeable increase in demand from tenants looking for space from which to run their e-commerce business. This grew even further as a result of the coronavirus pandemic.
Larger, more urban developments are being occupied by national companies and this has resulted in smaller companies, who are desperately searching for space, considering relocating to rural locations.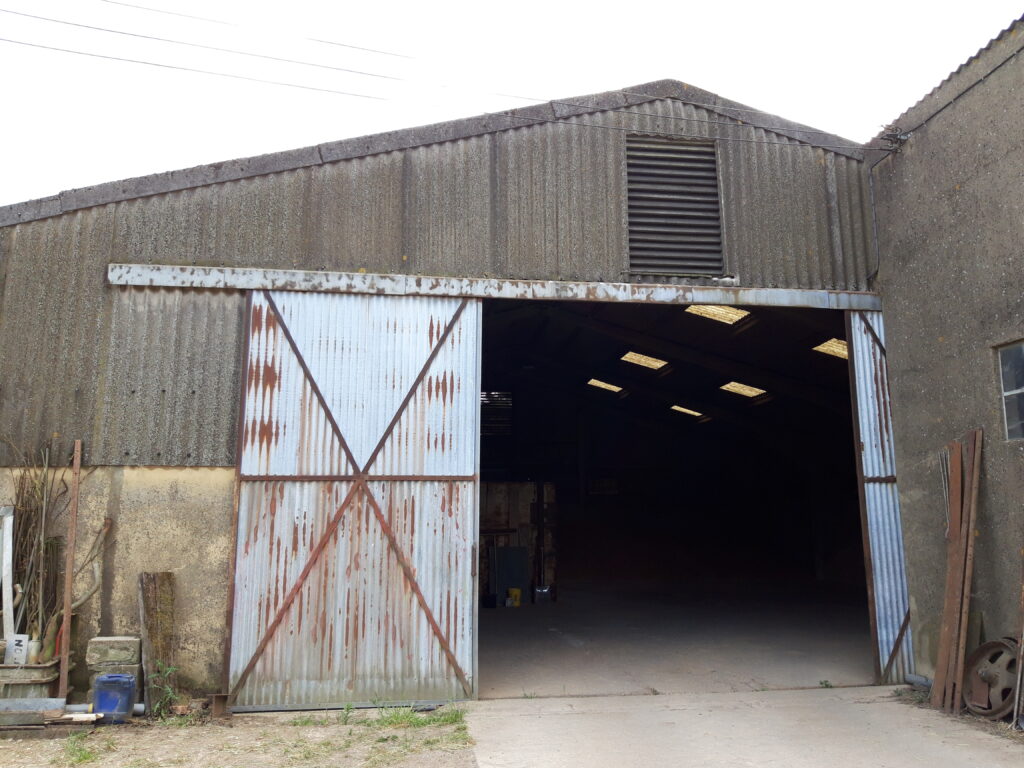 New life to old buildings
Modern machinery can often be too large for older agricultural sheds and by converting these former agricultural properties to commercial use can give the buildings a new purpose, whilst producing an income.
The change of use also ensures that the property is maintained, preventing it from falling into a state of disrepair.
Things to consider
The possible impacts on your existing business
How is the infrastructure around the farm and does this need improving?
Is planning permission and a change of use required?
Current market
The area where we are seeing the largest growth is in industrial, storage and distribution. We have received good interest for all units marketed in these sectors in the last 12 months.
If you have a redundant farm building and would like to discuss the opportunity of turning it into commercial premises, please contact Tessa.