The recent Government announcements regarding changes to the requirements for Energy Performance Certificates (EPCs) only covered domestic properties, therefore if you are a commercial landlord, the rules have not changed. In this article, I provide a brief recap on the legislation and what commercial property owners should still be aware of.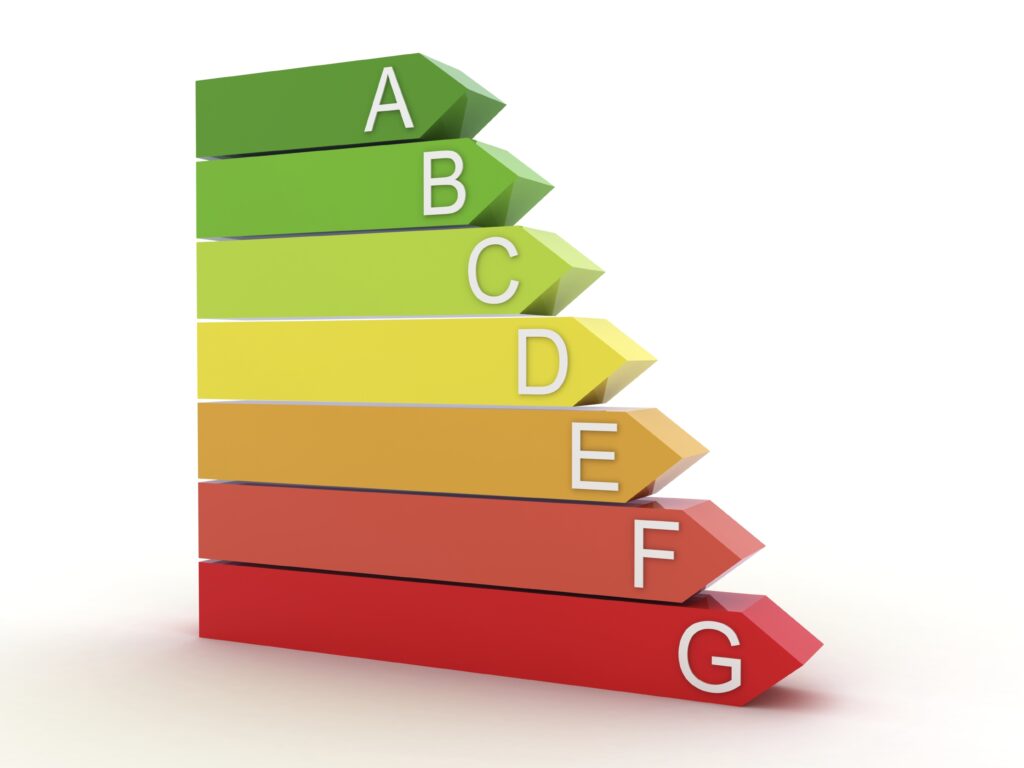 Since April this year, it has been unlawful to receive rent for a property with an EPC rating of F or G. There are financial penalties for landlords not complying with the legislation, therefore it is critical you carry out a review of your property portfolio to ensure all your properties meet or exceed the minimum EPC rating of E.
Whilst the Government is stalling on providing greater clarity of future legislation requirements, we know many financial institutions are already restricting lending for any poorly rated EPC properties in a landlord's portfolio. This is not only for new lending but also placing greater emphasis on only energy efficient properties when refinancing existing loans.
With more and more focus on energy efficiency and achieving minimum EPC ratings, now is the time for property owners to plan sensible improvements to ensure they don't get left behind.
Property leases are already changing to reflect more efficient buildings, and the cost of energy is still very high. Tenants are therefore paying more attention to EPC ratings with inefficient buildings often struggling to let.
We know that both the requirements for EPCs and the Minimum Energy Efficiency Standards legislation is very challenging and confusing to some landlords and therefore it is critical you obtain the correct advice.
Please contact us to ensure you plan ahead, to review how energy efficient your buildings currently are and to agree how best to ensure the minimum grades can be achieved. We can't always predict future legislative changes, however we can help to ensure your buildings meet the minimum standards, not only for now but also futureproofing for years to come. This will ensure your buildings continue to be attractive to tenants and maintain your rental income.
If you require help on how to review your commercial EPC and the changes you need to make so you don't get caught out, then please give me a call.
Diversification of rural buildings can involve a change to a huge variety of uses and can be rewarding for land owners, seeing disused buildings put to a new use and creating a new income stream.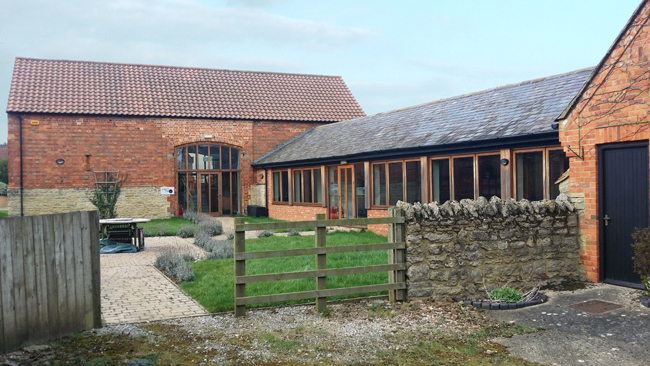 Due to an increase in online shopping over the years, the storage and distribution market remains the most robust in the commercial property sector and has seen an increase in demand in 2023. Where we have buildings to let for storage in rural areas, we are seeing continued demand and increases to rents received. There is also demand for workshops and, despite struggling in recent years, there is some demand in rural offices.
At Robinson & Hall, we can advise on the letting of a property from start to finish. Our commercial team often works with our building surveyors and planners to advise clients on improvements they can make to a property prior to letting to ensure all regulations are met. We can then market the property and ensure that the best rent is achieved from a suitable tenant. Our commercial team manage numerous properties on behalf of landlords and our building surveyors can advise on any dilapidations etc at the end of the lease term.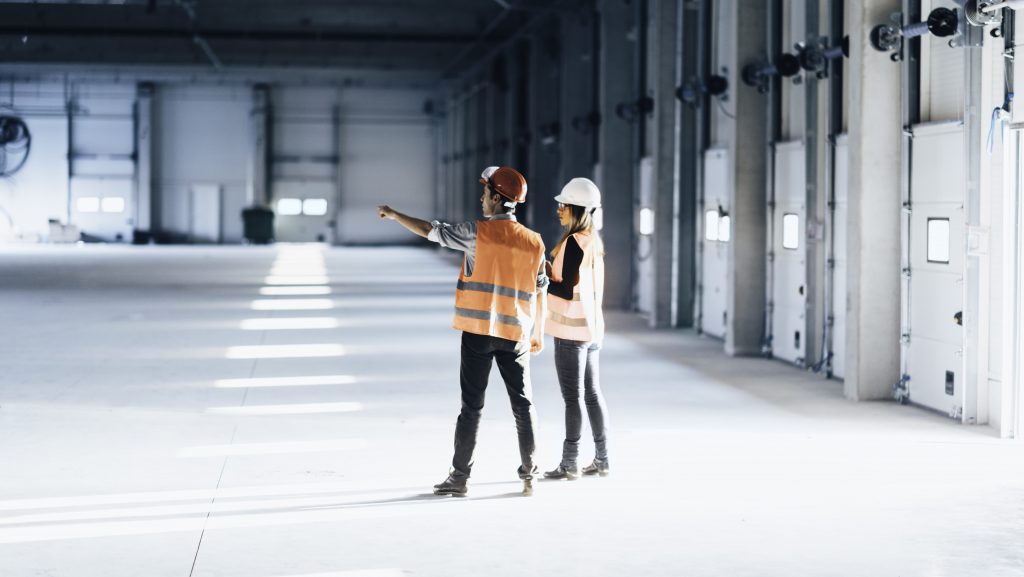 Prior to letting a property it is important to consider the type of tenant you are looking for. You can then give thought to whether improvements are needed to the property to attract that type of tenant. For example, do they need:
Security
Outside storage areas
Large access doors
Good lighting
Water
Welfare facilities
Thought also needs to be given to how the site will be used and whether that will affect neighbouring properties. Factors to consider are:
Permitted use
Access routes
Parking
Noise
Working hours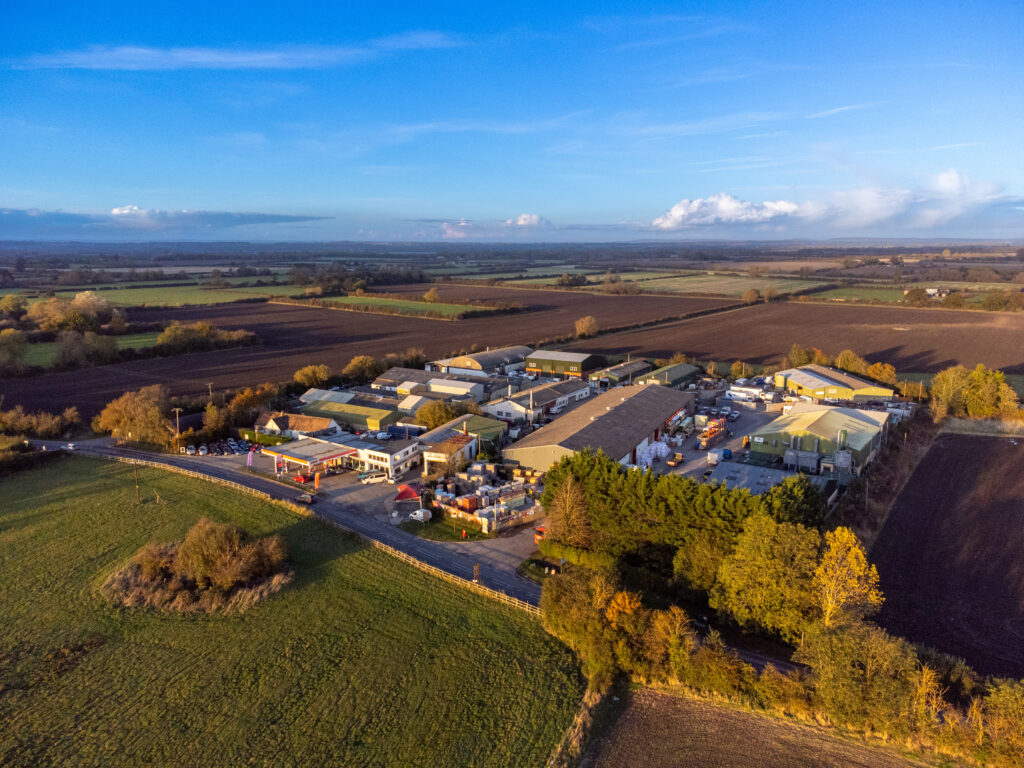 Once a suitable tenant has been found, we progress to agreeing heads of terms. As well as the items already mentioned, at this stage we also agree the following with the tenant:
Rent
Deposit
Length of the tenancy
Repairing liabilities
Insurance
Service charges
Tenant's improvements
Sub-letting
Security of tenure
Any other terms specific to the building or its use
At the end of a lease, our building surveyors are often asked to act for either landlords or tenant to prepare or respond to schedules of dilapidations. Recently, a long-established hairdresser on Bedford's High Street decided not to renew their lease and, having been served a Schedule of Dilapidations by their landlord, turned to our Building Surveying department for advice. Following examination of the schedule, we were able to identify items of the claim that were outside the scope of the repairing covenants of the lease. Eventually a settlement was reached with the landlord's surveyor at 45% of the original claim.
To find out more about the commercial services we offer, please contact Milena or Stuart.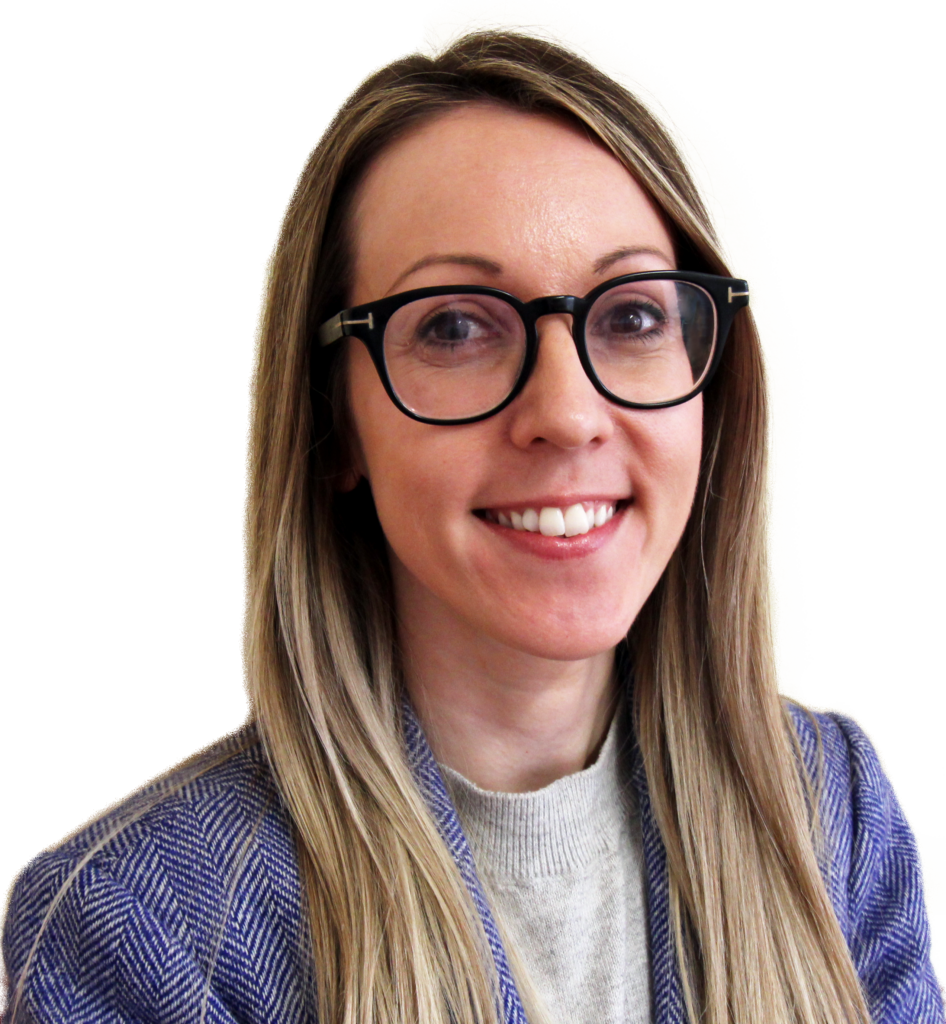 Milena Horrocks joined Robinson & Hall in April 2023 and was appointed as Commercial Property Manager taking responsibility for commercial agency and property management.
With 13 years of experience, Milena brings a wealth of knowledge in residential and luxury properties having been Head of Operations and Property Management at Madley Property, a boutique estate agency in London. The client-side experience has given Milena the best possible grounding and insight for a career in property management and has tailored the professional services that she provides to our valued clients.
Since joining our highly experienced team, headed by David Watling, our Commercial department has taken over the estate management of two well-established blocks of office/industrial properties in St Neots and Sandy, broadening our management portfolio. Currently we manage a variety of commercial properties including retail, office, and industrial premises as well as mixed use buildings throughout the region.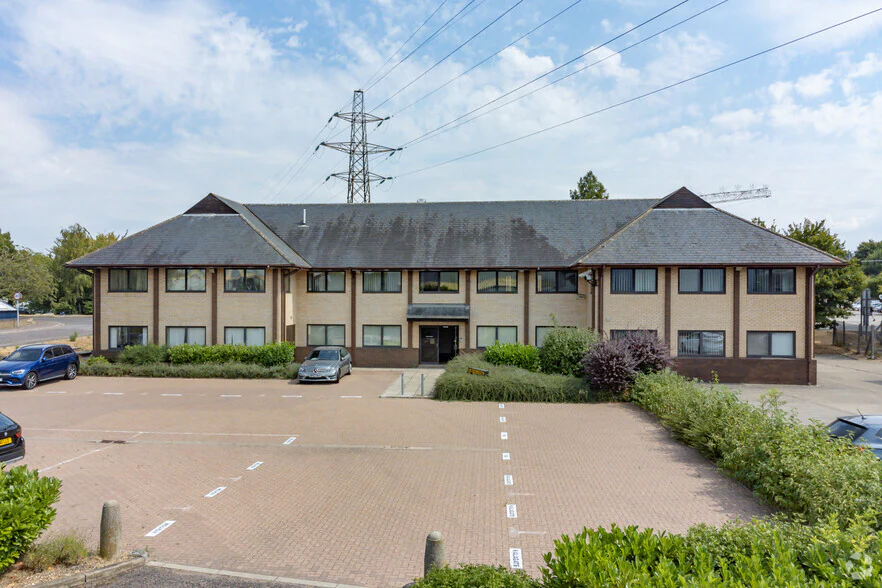 There is always a strong demand for a responsive and efficient property management department, particularly at a time when the market is experiencing significant disruption across all sectors. Here at Robinson & Hall we aim to build relationships that last and develop long-term partnerships with our clients. Our clients are at the heart of everything we do. They appreciate that they have a dedicated Property Manager who provides the best professional service in a truly bespoke and tailored manner.
Robinson & Hall's Commercial Property Services offer:
Rent collection and arrears recovery
Insurance demands and apportionment
Service charge – both budgeting and collection of service charge
Inspection, both periodic and more regularly as may be appropriate with vacant units to ensure lease and statutory compliance
Implementing works and arranging reports to ensure the property is compliant with current legislation including health and safety and monitoring Energy Performance Certificate status
Making recommendations to enhance the property's condition and liaising with our in-house building surveyors in respect of dilapidations where necessary
Supervision of maintenance contracts and works
Asset management
Dealing with applications to assign, underlet or to make alterations
Supervision of maintenance contracts and works
Negotiating lease surrenders and developing marketing strategies where necessary
Dealing with rent reviews and lease renewals
If you need a professional property management service, please get in touch with David Watling, Head of Commercial Property, on 01234 362934 or Milena Horrocks, Commercial Property Manager, on 01234 362939.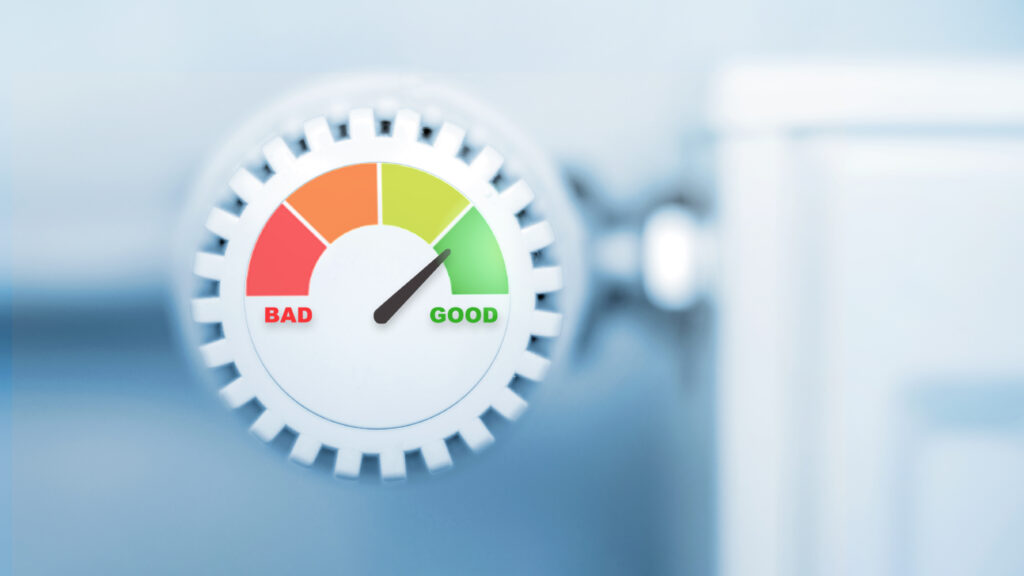 Everyone will be aware how recent world events have played havoc with energy prices. It's a shame that it's taken such a rapid increase in costs to finally bring such a vital matter to everyone's attention but conserving energy has never been so important.
We are urging all non-domestic property owners to check their current Energy Performance Certificate (EPC) straight away as this will provide an initial guide as to how efficient their property is. Whether you are a property owner or occupier, reducing how much energy we need to heat our properties has the potential to save a lot of money. Energy costs are still spiraling so if you do have a poor EPC rating, considering retrofitting or renovation is vital.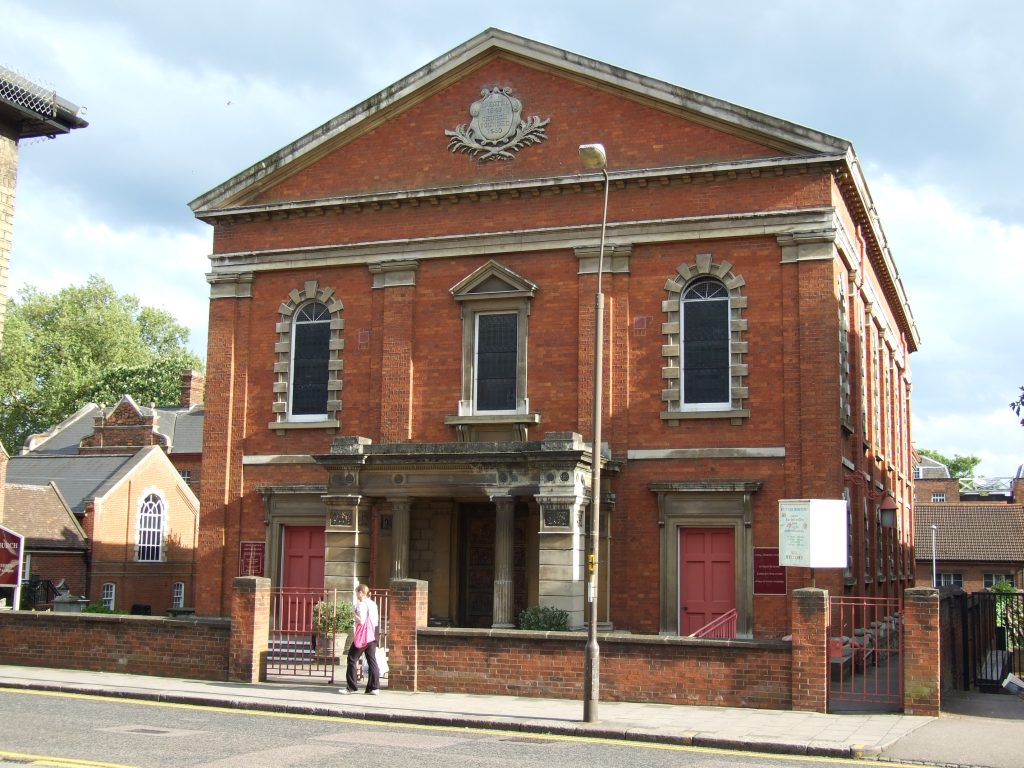 We can advise you on how to improve your property. If your property is vacant or you are considering changes, this often provides the perfect opportunity to make alterations now to conserve energy and enable you to improve the EPC rating.
Heritage buildings often have inherent restrictions that make it more difficult to make sustainability minded improvements. They can often bring challenges, however we also have the expertise to advise on the most suitable works for listed buildings.
Potential improvements can come in an array of options; everything from upgrading lighting and heating controls, to major physical works to upgrade the external insulated envelope. Although some options may be expensive, we believe they should be seen as an opportunity to enhance the energy efficiency of the lifecycle of the building. Yes, there may be significant costs involved, however you should see this as a chance to make improvements to extend the long-term value of the building.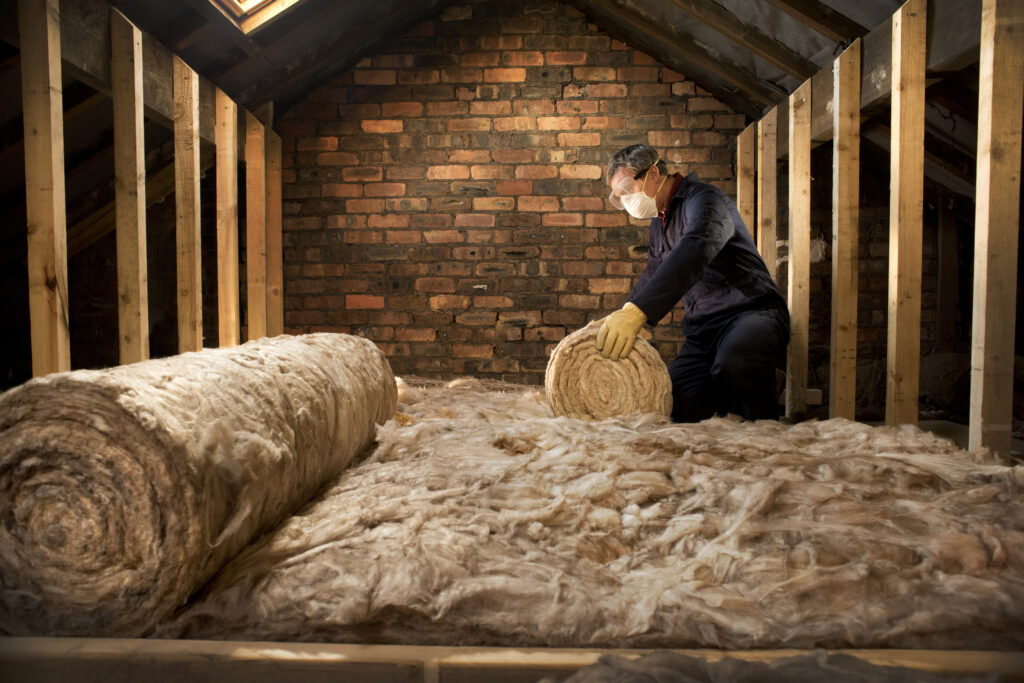 Government legislation now states it is unlawful to grant a new tenancy or extend an existing lease for a property with an EPC rating of F or G. There will be financial penalties for not complying with the legislation, therefore we recommend you carry out some simple checks sooner rather than later.
The legislation will also extend to all existing commercial leases from April 2023. So even if you think the regulations do not affect you straight away, it is essential you properly plan to ensure you can continue to let your property in the future.
If you need some assistance reviewing your EPC then please get in touch and we can help you. Act today and it may save you time, aggravation and a lot of money.
For more information or to find out how our Architecture & Building Surveying department can help you please contact Robert Franklin.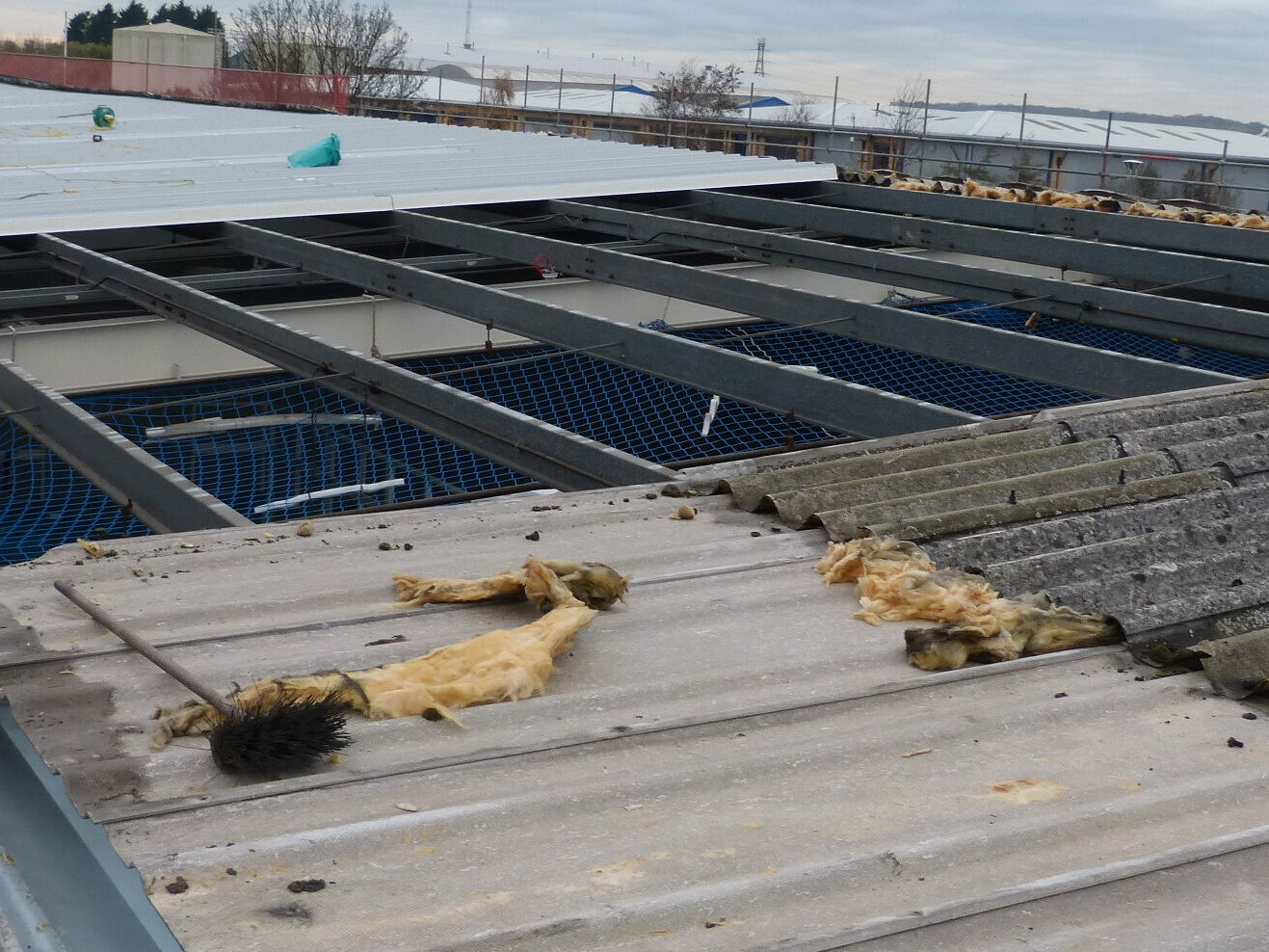 With recent rising energy costs and global insecurity brought into sharp focus by the war in Ukraine, it is time to take stock of your property assets.
Two issues should be to the forefront of consideration:
The cost of running the property
The general condition of building. Is it attractive to occupants and fit for purpose?
For landlords, if you have let your property to a tenant on a long lease with the tenant solely responsible for repairs, it is easy to become complacent. However, there is an ongoing trend of Government tightening legislation as it seeks to meet climate change targets, thermal performance and efficient use of energy.
The Government White Paper for Minimum Energy Efficiency Standards (MEES) sets out the need for commercial rented buildings to meet a minimum Energy Performance Certificate (EPC) rating of C from 2028, with an EPC rating of B from 2030. It is estimated that in Bedfordshire alone, 55% of the commercial buildings have an EPC worse than C.
If a property is not maintained and improved on a continual basis and meets tenant/buyer expectations, it can quickly become unlettable and unfit for purpose. Poor maintenance can also result in users of the building having day-to-day activities disrupted and lead to a spiral of lack of care, resulting in an unattractive property.
Recently we have been commissioned by a local property owner of two town centre offices to advise on management issues as follows:
Review the condition of the buildings.
Investigate ways of meeting energy efficiency to avoid offices that cannot be let.
Ensured the landlord's duties were met under fire legislation and asbestos regulations.
Following a review of the EPCs and obtaining advice on potential improvements by a specialist consultant, we are now drawing up proposals of how to achieve an acceptable rating with a target of EPC rating of at least C and possibly B to future proof.
Various parts of the building were found to be suffering from decay and deterioration resulting in tenant dissatisfaction. Opportunities are being taken to replace windows with thermally efficient versions, while still maintaining the character of the building.
We are also consultants to several local churches to advise on their ongoing repairs and refurbishments. Recently, we have carried out a quinquennial review of properties belonging to Three Rivers Church in Bedford. Various repairs and improvements have been carried out to their three properties during 2021, with cyclical redecoration planned for 2022. Spurred on by the Mayor's Climate Change fund initiative, the trustees are now looking at ways to reduce their energy bills. Following obtaining an EPC as preliminary guidance, we are now advising on options to carry out improvements to lighting, heating and insulating the building fabric.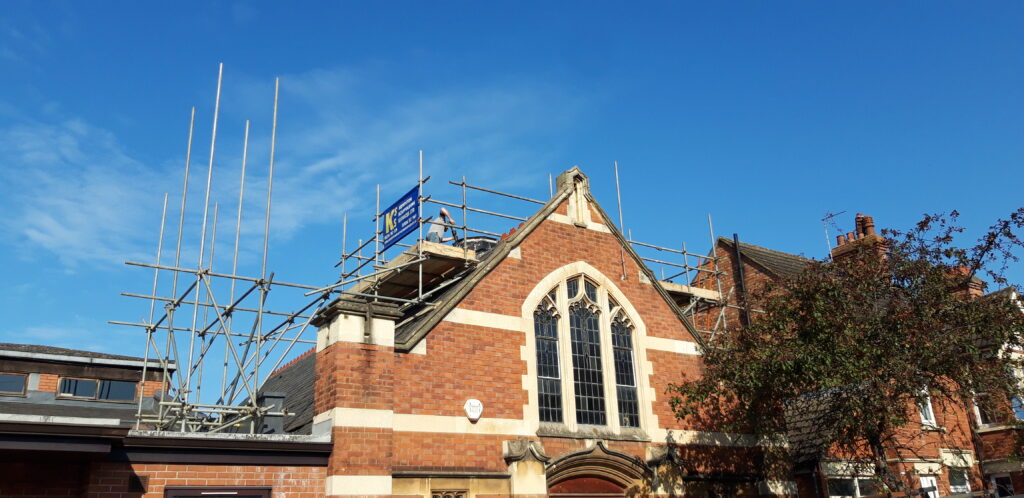 Do you have a commercial property that needs to be looked at? Please contact Stuart Brown to find out how we can help you.
If you have a commercial property that you let but are considering property management, then please contact Tessa Smith.
The industrial and storage market has seen the largest growth in property rents and has remained the most robust of the commercial property sectors. Over recent years, there has been a growth in online sales following the onset of coronavirus and both retailers and distributors are requiring an increased amount of storage space to facilitate these requirements.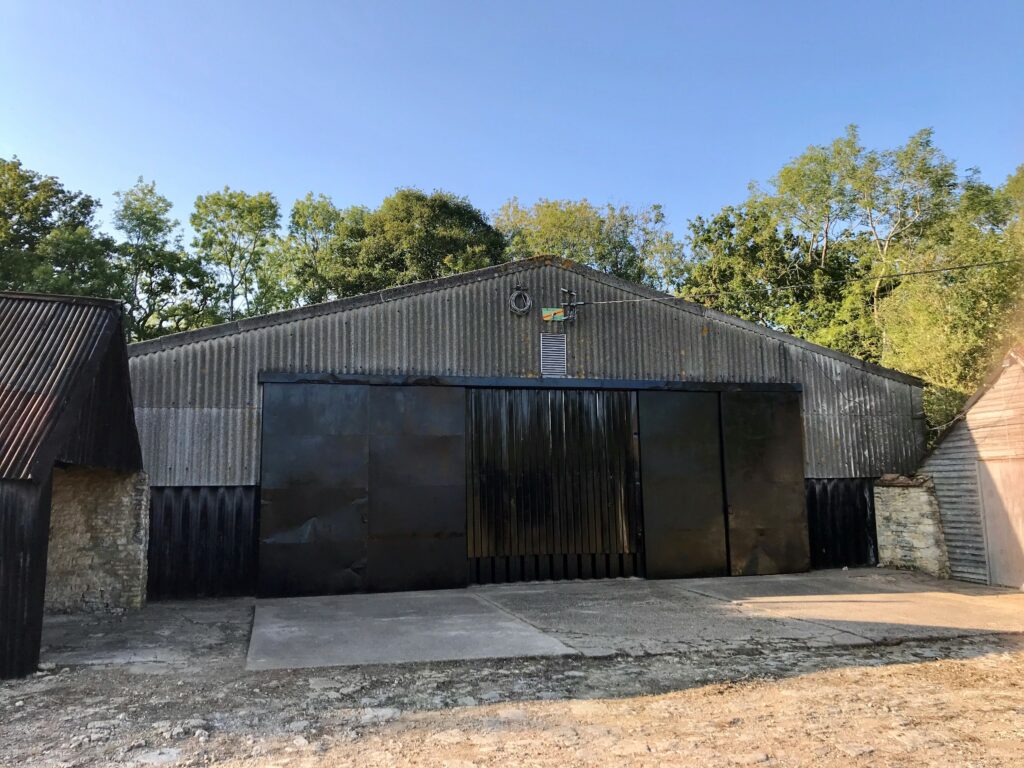 Are my farm buildings suitable?
When considering whether commercial industrial property diversification is an option for you, there are a number of matters you should take into consideration, which include:-
Access hours
Additional security
Lease agreements
Deposits
Planning permission and building regulations
Legal requirements
Property management
The tenant's usage
Additional insurance requirements
Required adaptations to the existing farming method and business
Health and safety requirements
The benefits compared to other diversification options:
The conversion process. There is a lot less work and cost associated with conversion to industrial/storage use, reducing the turn around time and generating rental income sooner.
The income generated is all year round and guaranteed during the contract period.
There is a lot less input and time required by the landlord.
When considering whether your farm buildings are suitable, you could also consider storage containers. These have also increased in demand and may be a smaller initial step into the commercial market.
For more information or to discuss your farm buildings and their suitability, please contact Tessa.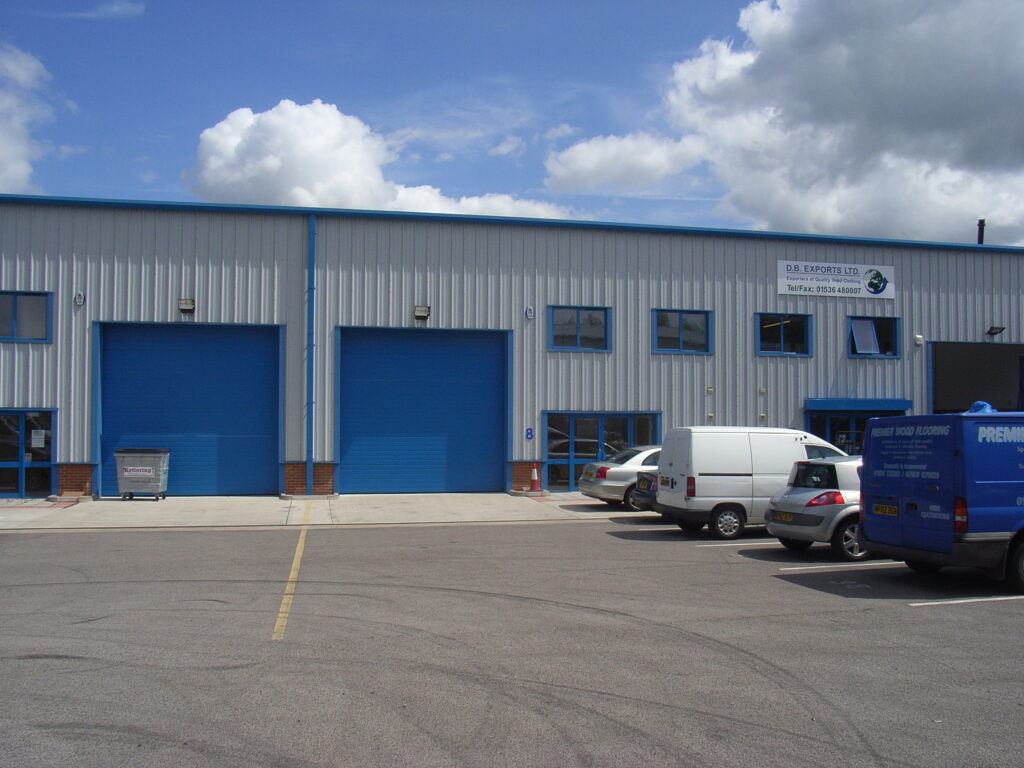 There are a wide range of benefits when using a commercial property agent, such as Robinson & Hall, to assist you with the disposal of a property, by lease or sale, or when acquiring a property, either as a purchaser or a tenant. We have detailed a number of these key advantages below.
Selling/letting your property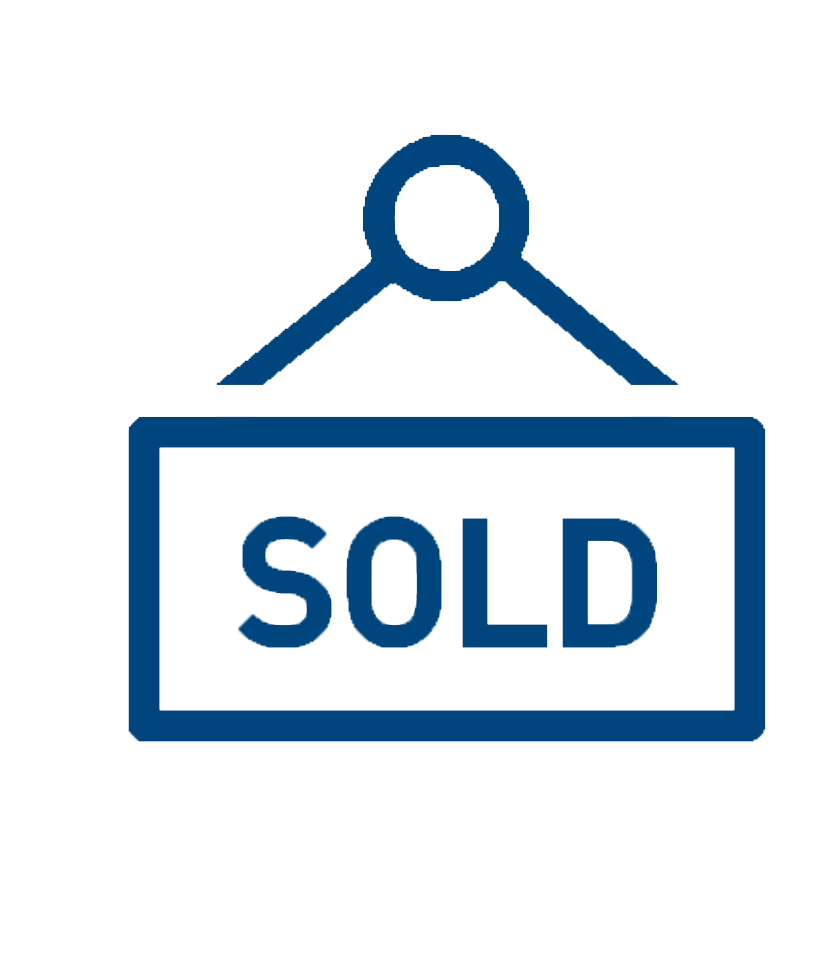 No obligation market appraisal.
We offer a no obligation market appraisal where we will visit the property and then provide advice to you on the best methods of marketing the property, timing and the potential sale price or rent.
Valuable advice when preparing a property to launch to the market.
Once you have decided to sell/let your property we will advise on what pre-marketing works need to be completed to maximise the value and how to set a property up for marketing, We will assist with taking photos of the property to present it in the best light and prepare a professional and detailed set of marketing particulars. All of this helps to ensure you get the best out of your sale/letting.
Advice and guidance to ensure the required statutory compliances are met.
These include advice on:
Requirements for planning permission, use class changes and lawful use certificates

Energy Performance Certificates (EPCs)

Asbestos survey (if applicable)

Details of business rates
Access to multiple marketing platforms.
Our properties are marketed on a variety of online property portals which increases the property's exposure to interested parties.
Access to a database of interested parties.
We send properties to suitable applicants on our database. Sometimes this means we can find a buyer/tenant prior to launching the property to the open market.
Analyse suitability of the purchaser/tenant
We carry out reference checks on all tenants to ensure their financial position will enable them to cover the rent.
Property Searches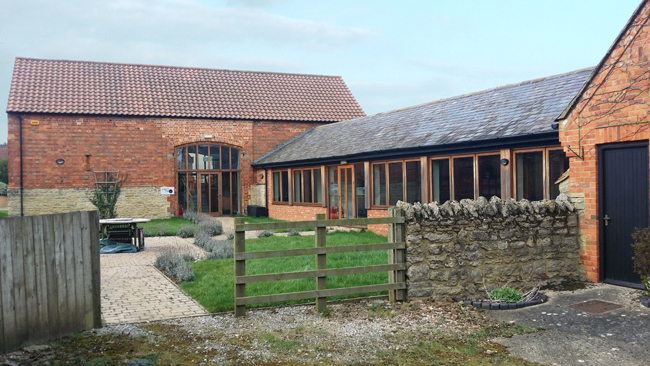 As well as assisting in the sale or letting of commercial properties we also regularly carry out property searches for those looking to purchase or rent a property. The benefit of using an agent in these instances are as follows:
We listen to your aims and requirements which enables us to narrow down potential properties to those which best suit your needs. This saves you time searching through properties on the market.
We have in-depth knowledge of the local area. This information is valuable as we are often aware of properties before they come to the market meaning you can be first in line. We also have knowledge of recent sales/lettings which we can use to advise on any offers you may wish to submit.
We can help you to think outside your normal parameters and view properties that you wouldn't have ever considered but could be suitable.
We have experience in identifying common issues with properties. This may identify any issues which might mean you don't want to proceed or that you aware of potential future outgoings.
Guidance and advice on what you may be liable for as a purchaser or tenant such as stamp duty land tax, solicitor costs, fit out costs and any other costs.
Key benefits for both parties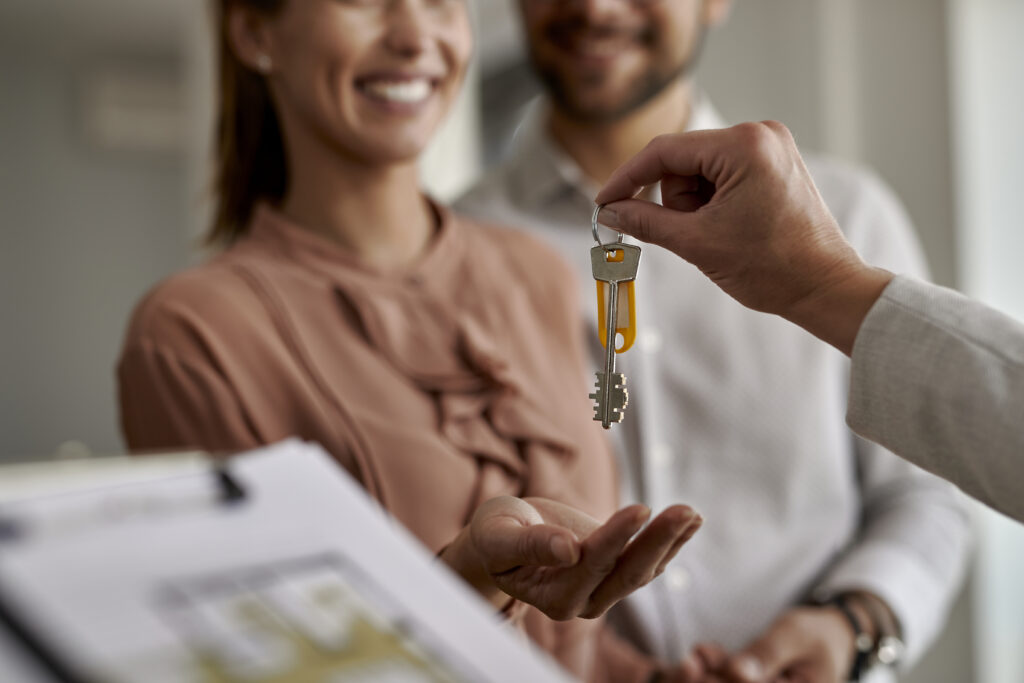 Reduce unnecessary stress arising from the transaction.
Save you money in the long term. Using a professional may look like an additional cost but often this cost is offset against savings elsewhere in terms of your time or identifying particular issues with a property early.
Save you time. The process can be extremely time consuming. By narrowing down the number of properties you need to consider we can give you more time to run your own business.
Negotiate on your behalf, using our knowledge of the local property market to ensure you achieve best value.
Using an agent to act on your behalf gives you credibility as it indicates your commitment to the process.
For more information or to find out how our Commercial Property Services department can help you please contact Tessa Smith.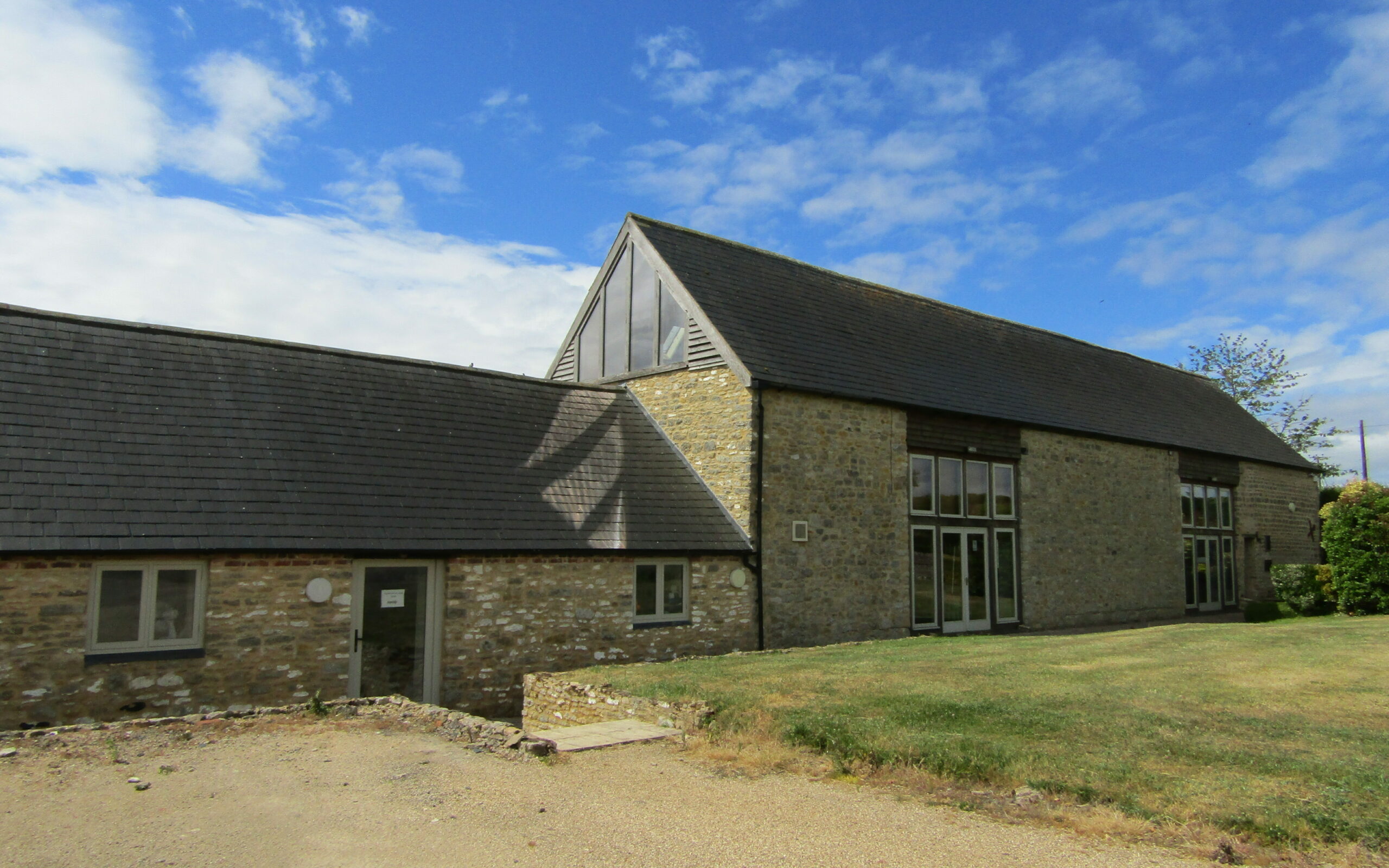 Do you have redundant farm buildings that your machinery no longer fits into or are surplus to requirements?
Have you considered a change of use to diversify the building into a commercial unit?
Commercial property comes in a variety of forms including offices, retail, industrial and storage units to name a few. It is worth considering what alterations and services are needed in respect of each of the uses and the impact that this will have on your existing farm.
Additional income
By adding a commercial enterprise to your business, you bring in an additional income stream that will help spread risk.
Possible investment required
When thinking about the type of diversification, you also need to consider the amount of investment needed. Each type of commercial property requires different levels of conversion.
Retaining the asset
When considering commercial diversification compared to residential use, the lower cost of conversion often means you can retain the premises and rent them out so you retain control and produce an income.
Use class order change
In September 2020, there were amendments to the Town and Country Planning (Use Classes) Order 1987. If considering diversification, it would be beneficial to review these changes and to check which use class would be required. Please see our planning article here.
Increased tenant demand in the industrial and storage sector
There has been a noticeable increase in demand from tenants looking for space from which to run their e-commerce business. This grew even further as a result of the coronavirus pandemic.
Larger, more urban developments are being occupied by national companies and this has resulted in smaller companies, who are desperately searching for space, considering relocating to rural locations.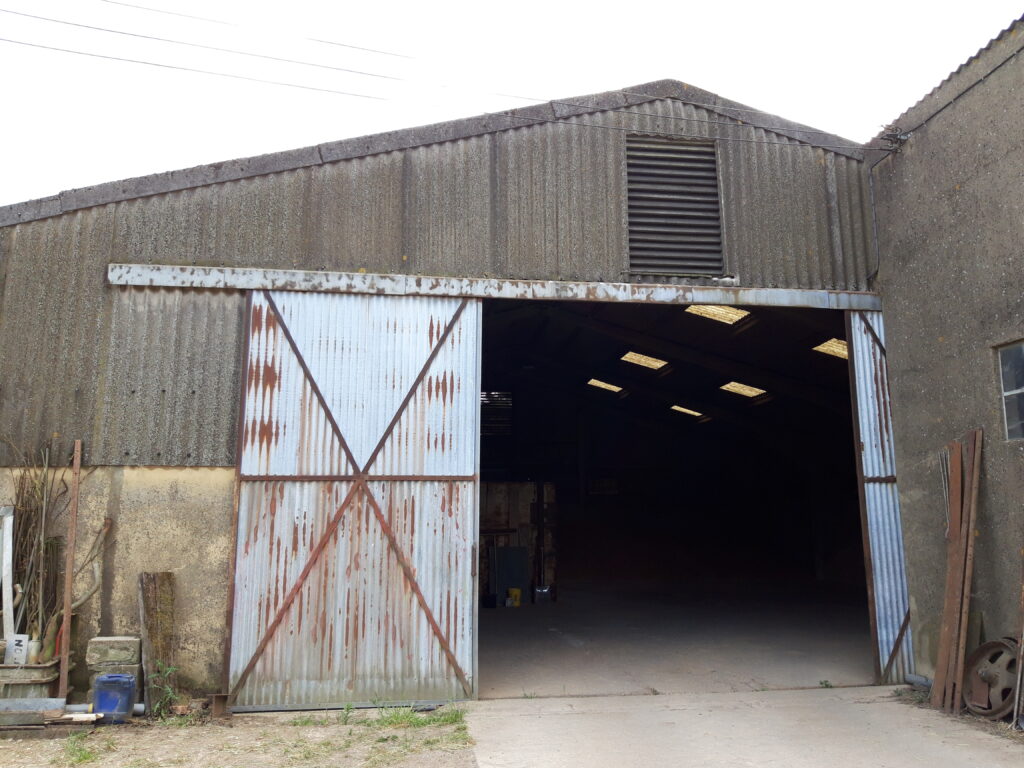 New life to old buildings
Modern machinery can often be too large for older agricultural sheds and by converting these former agricultural properties to commercial use can give the buildings a new purpose, whilst producing an income.
The change of use also ensures that the property is maintained, preventing it from falling into a state of disrepair.
Things to consider
The possible impacts on your existing business
How is the infrastructure around the farm and does this need improving?
Is planning permission and a change of use required?
Current market
The area where we are seeing the largest growth is in industrial, storage and distribution. We have received good interest for all units marketed in these sectors in the last 12 months.
If you have a redundant farm building and would like to discuss the opportunity of turning it into commercial premises, please contact Tessa.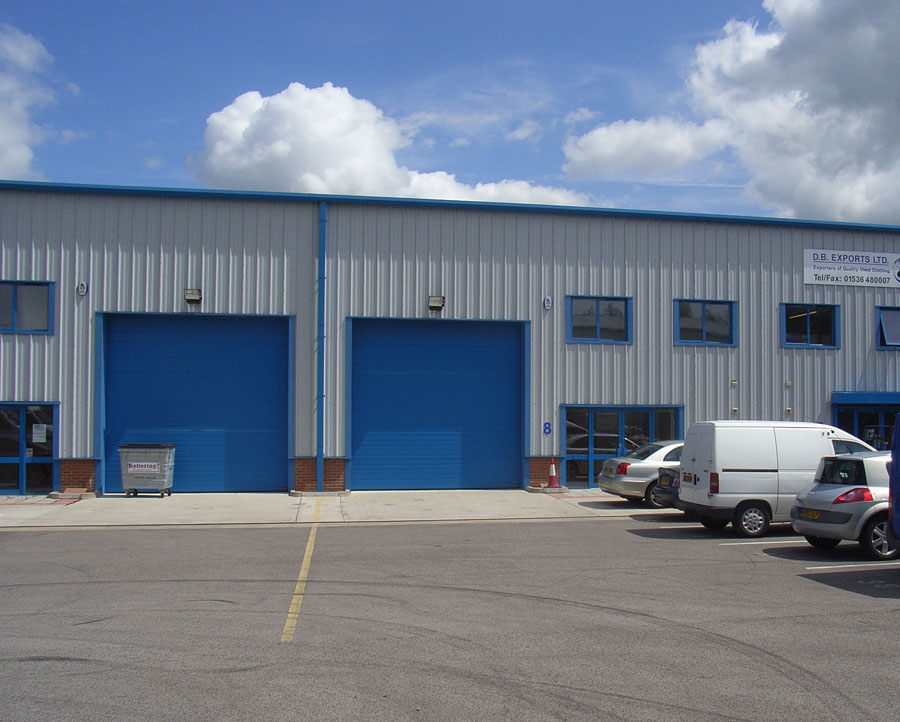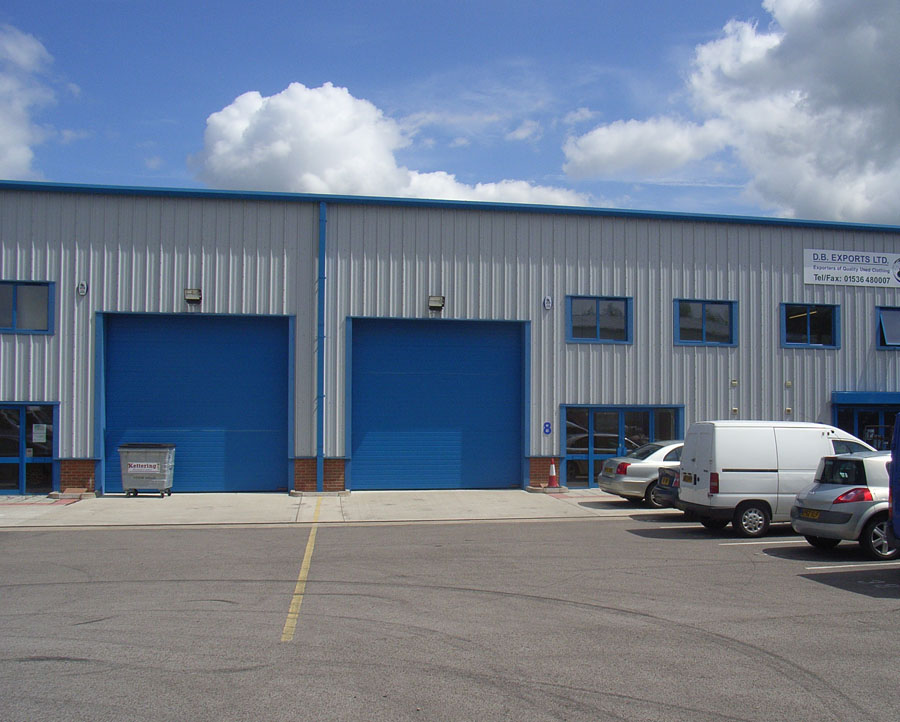 2020 was a year of uncertainty which impacted on business growth, strategy and vision for the future for many but this certainly was not felt or seen in the commercial property market.
2020 commercial market
2020 forced a number of companies to adapt and change their business model and their way of working.
Which area excelled?
One of the areas of accelerated growth has been in the E-commerce market, particularly in retailing. It is no surprise that due to COVID, this area of business is more important than ever as a huge amount of people now rely upon online shopping. This resulted in a significant uplift in demand for warehouse property, where the market was already robust prior to the pandemic.
What were enquiry levels like?
There was no period throughout the whole of last year where we saw a decline in enquiries for industrial or warehouse properties.
What are tenants looking for?
Enquiries were particularly strong for units located in rural areas away from built up urban environments. Potential tenants are drawn to units located on existing farms because they like the accessibility, good parking ratio, range of unit sizes, on-site security, and flexibility, that can usually be offered, allied to location.
What is key?
Unit size is key. The majority of tenants are looking for smaller units up to 3,000 sq ft.
Established urban industrial and warehouse units tend to be larger and, in addition to higher base rents and business rates, they can also attract service charge contributions.
Robinson & Hall commercial lettings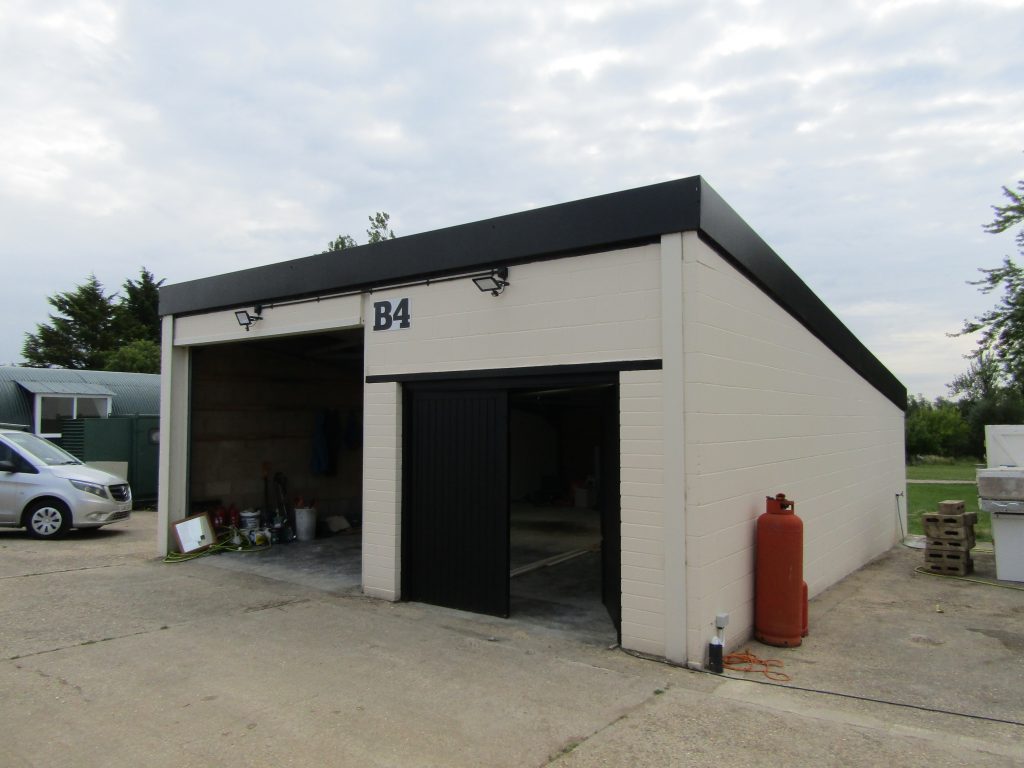 During 2020, Robinson & Hall's commercial department let a range of industrial and warehouse units across Buckinghamshire, Bedfordshire, Cambridgeshire and Hertfordshire.
In particular, we let two developments of newly converted farm buildings for commercial purposes. These were both in the close vicinity of Milton Keynes and Cambridge and were highly popular, letting very quickly with a good range of enquiries to select from. The units were of a range of sizes up to 3,000 sq ft and the demand outweighed the supply at both locations.
2021…
Moving into 2021, we have seen the demand and number of enquiries continue to grow.
Please contact the commercial property team to organise a no obligation, free market appraisal on 01234 351000 or email tms@robinsonandhall.co.uk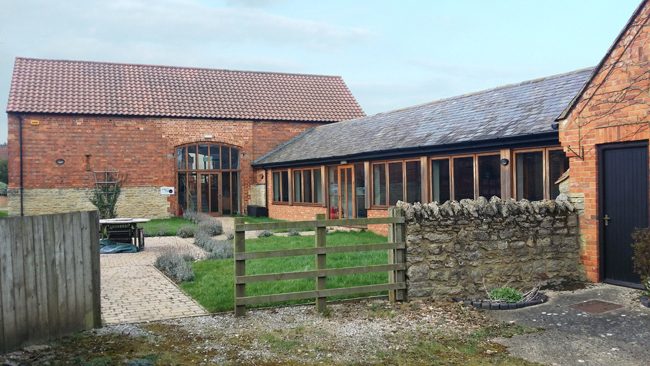 As a result of the COVID pandemic, the commercial property market is clearly going through a turbulent time. Across many regions there is an increasing amount of empty commercial space which is underutilised or waiting to be re-let.
So, what are your options if you are a landlord of an empty premises and feel you may struggle to find a new tenant?
You may decide to:
Refurbish
Consider changing the use of the property
Redevelop
Whichever path you choose to take, one important thing is to consider that Government legislation now states it is unlawful to grant a new tenancy or extend an existing lease for a property with an Energy Performance Certificate (EPC) rating of F or G. There will be financial penalties for not complying with the legislation, therefore we recommend landlords carry out some simple checks.
If your property is empty, this may provide the ideal opportunity to carry out repair works to enhance the value of your assets and improve the energy efficiency.
Not just a tick box anymore
Checking your current EPC also highlights many issues to consider. Some historical EPCs have been found to contain inaccurate information which has contributed to properties having a poor energy rating. In the past, EPCs were seen by many as a 'tick box' exercise just to advertise the property on the open market and enable a lease to be signed. Many were obtained as economically as possible with little attention to detail and based upon wrong assumptions. This has left many properties vulnerable and dropped them unnecessarily into the danger zone.
EPCs were introduced in 2008 but only have a 10-year lifespan before they need renewing.
Who would have realised back then how EPCs would evolve and the importance they would play today?
Can you trust your current EPC?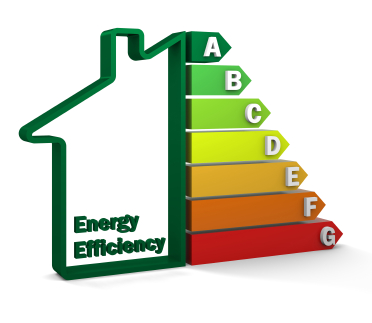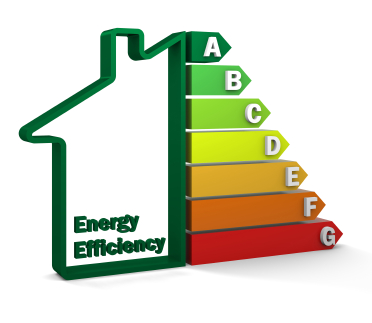 How many landlords know if existing tenants have made any changes since the last EPC? Changes to service installations, including poorly performing air conditioning or inefficient electric heaters, can dramatically reduce the rating. We strongly urge landlords to review their current documents and, if necessary, commission new EPCs to ensure they accurately reflect the property.
Time is running out
The legislation will also apply to all existing commercial leases from April 2023. So even if you think the regulations do not affect you straight away, it is essential you properly plan to ensure you can continue to let your property in the future.
Looking further ahead
Given the Government's recent announcement to support the UK's net zero carbon target by 2050, the Government is currently consulting on bringing in tighter legislation by 2030. They are consulting on whether to make it unlawful to let a commercial property with an EPC rating below a C, or possibly even a B. It is worth bearing this in mind when reviewing your property management strategy.
Risks
It is already affecting valuations as many financial institutions are refusing to lend against sub-standard properties with an inefficient energy rating. Rent reviews may also be affected as tenants realise how uneconomical their building is to occupy. It is the landlord's responsibility to ensure their property has a valid EPC, however many will be unaware of what their current EPC rating actually is. National figures suggest that up to a fifth of all non-domestic properties in England and Wales could be in the danger zone of F and G.
We can help
Property owners who find themselves in this situation with an empty, or soon to be empty, property would do well therefore to start to consider issues arising from the EPC rating of a property.
Although the regulations appear another burden for the landlord, I believe they should be seen as an opportunity to enhance the energy efficiency of their properties. Yes, there may be costs involved, however see this as a chance to make improvements to extend the long-term value of the building.
There are numerous exemptions and some of the legislation is complicated to navigate through. Robinson & Hall can help identify any buildings at risk, assess your property, implement a strategy to ensure your buildings comply with the regulations and advise upon the most cost-effective options. As well as energy efficiency, we can also assess whether you may be able to take advantage of the current permitted development legislation or potential development options.
For further information about how we can help you improve your EPC, please contact Robert Franklin on 01234 362917 / 07976 256586 or email rjf@robinsonandhall.co.uk.