The Department for Environment Food & Rural Affairs (DEFRA) has announced a new and final round of funding under the Countryside Productivity Small Grants Scheme, with a budget of £25 million guaranteed. The main aim of the scheme is to provide funding for farmers to purchase new equipment, which should consequently improve the productivity of their farm.
Farmers can apply for grants of between £3,000 to £12,000 to buy "innovative" equipment which will improve technical efficiency, animal health and welfare, resource efficiency or nutrient management. Some examples of the equipment available in this round of the scheme include cattle auto ID shedding gates, fixed sheep handling systems, GPS assisted steering and thermal image cameras.
Successful claimants under previous rounds of the scheme are still eligible to apply for this round for different items up to the scheme's limit of £12,000 per farmer. There have been some changes to the specifications of some items included in the scheme and as before, specifications must be adhered to or the claim will be invalid.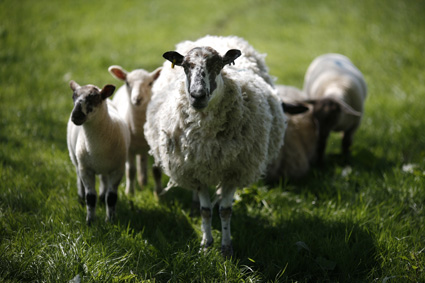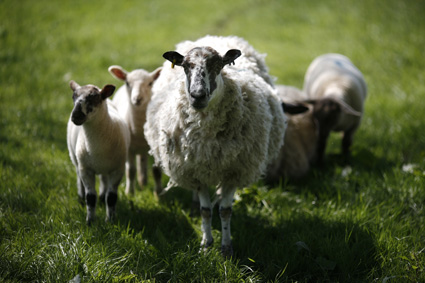 There is a Countryside Productivity Small Grant (CPSG) Scheme Round 3 Handbook, which can be accessed here and contains details of equipment that can be purchased under this scheme, as well as the application process.
Round 3 of the scheme opened on 7th October 2020 with a deadline of noon on 4th November 2020. Applications can be submitted online at www.cpsmall.org.uk, with successful applicants receiving an email after the round closes to confirm that they have been approved. It is important not to order or buy any equipment before receiving confirmation that your application has been accepted, or the claim becomes ineligible.
For more information or to find out how our Rural Property & Business department can help you, please contact 01234 352201 or email bedford@robinsonandhall.co.uk
It is fair to say that armed with your title deed, everyone thinks they know where their boundaries are. But do you completely understand all the information on your title plan and is it accurate?
Title Plans can be misleading
Usually the red edging on a title plan is a good guide of ownership. However, you cannot always rely that the lines drawn on the plans are an accurate representation of the boundaries of the land involved. Many people are not familiar with the 'general boundaries rule' and are surprised as to the levels of inaccuracy a title plan can highlight.
Common issues that arise with Title Plans
When the boundaries have evolved over time and buildings, fences and hedges bear little or no resemblance to the red edging on the current title plan.
When the Land Registry plot boundaries using dotted lines because a physical feature did not exist at the time the title was originally registered.
Confusion can also arise when neighbouring titles have been based upon different editions of Ordnance Survey plans showing conflicting information.
Property owners often misinterpret the plans and get confused how lines on the map relate to physical features on the ground.
All these issues can arise in both urban and rural environments.
How can we help?
No one likes to be embroiled in a boundary dispute. They can be extremely time consuming, costly and lead to an irreversible falling out with the neighbour. We regularly deal with boundary disputes and see how relatively small matters can easily spiral into heated arguments where neither party wishes to back down.
We always advocate good communication between neighbours to try and resolve disputes swiftly and amicably. However, if communication has broken down, we often find that a good starting point is to survey and prepare a plan of the features which currently exist on site.
We can accurately survey the features at the property using GPS technology.
We can reconcile current and historic title deeds and any relevant evidence.
If matters escalate, we can also prepare an expert report to comply with Part 35 of the Civil Procedure Rules.
We prepare Land Registry compliant plans which accurately identify all the features that currently exist around the property
If you would like more information or advice on your property boundaries, please call Robert.
Rightmove's Residential Sales House Price Index reports the busiest month for ten years, with the highest number of sales agreed in a month up by 20% on the previous high. But how does this compare to the lettings industry?
Jennifer Holbrow, Head of Residential Lettings, reports:
"We have seen a 93% increase in letting applicants since April 2020 which proves that there is huge demand, and potential tenants aren't put off with the rules and regulations in place when viewing properties. This has resulted in us letting our properties quickly.
Despite there being large numbers of houses on the market for sale, we have seen some new instructions for houses to let recently. We tend to also take on the ongoing management of these properties as landlords don't want the hassle of sorting out the increasing rules and regulations themselves. The Royal Institution of Chartered Surveyors (RICS) UK Residential Market Survey reports a 6% increase in landlord instructions nationally compared to the last quarter, so let's hope instructions continue to improve as the year progresses.
Supply, however, does not meet demand, which ultimately pushes rental prices up as tenants are in competition to secure their perfect property. The HomeLet Rental Index in August 2020 shows that the average rental price for a new tenancy in the UK was £985 per calendar month, which is up by 1.5% on last year.
In our area (Bedfordshire and Buckinghamshire), three bedroom properties seem to be the most popular at the moment and we are seeing rental prices averaging at £975 per calendar month. We are expecting to see a 2.5% rise in rent over the next 12 months.
Tenants who are moving are expecting higher standards of accommodation and those who are finding their ideal property are staying put for an average of eight years.
I am confident the lettings market will continue to pick up. One thing is for sure is that there is demand so if you are considering letting out your property, now is the time!"
If you would like more information or to book a no obligation free lettings appraisal, please call 01234 351000 or email lettings@robinsonandhall.co.uk
Jennifer Holbrow, Head of Residential Lettings at Robinson & Hall, has achieved the Level 3 Award in Residential Letting and Property Management.
ARLA Propertymark is the UK's foremost professional body for letting agents. It aims to promote better regulation and higher practice standards in the UK private rented sector.
Jennifer Holbrow of Robinson & Hall comments: "It was important for me to secure this recognised qualification to increase my credentials as a letting agent. It is not only a personal achievement but also a mark of professionalism and trust. It provides reassurance to landlords and tenants dealing with Robinson & Hall that we adhere to the highest professional standards."
Jennifer Holbrow is among a growing number of agents across the UK working with ARLA Propertymark and Propertymark Qualifications to raise standards within the industry.
Melfyn Williams, Chair of the Governing Body, adds: "The Propertymark Qualifications Level 3 Award is a regulated qualification ideal for candidates wanting to improve existing knowledge in the key areas related to residential letting and property management. Propertymark Qualifications is committed to raising standards within the residential letting and property management sector through the provision of accredited, nationally recognised qualifications, such as the Award Robinson & Hall has achieved."
David Cox, ARLA Propertymark Chief Executive, comments: "I congratulate Jennifer Holbrow on her achievement of the Level 3 qualification".
ARLA Propertymark strives for better regulation in the private rented sector. With the support of letting agents across the UK recognising the need for higher standards and integrity in the sector, gaining a qualification with Propertymark Qualifications counts as a real stamp of professionalism and supports the drive for better practice within the industry.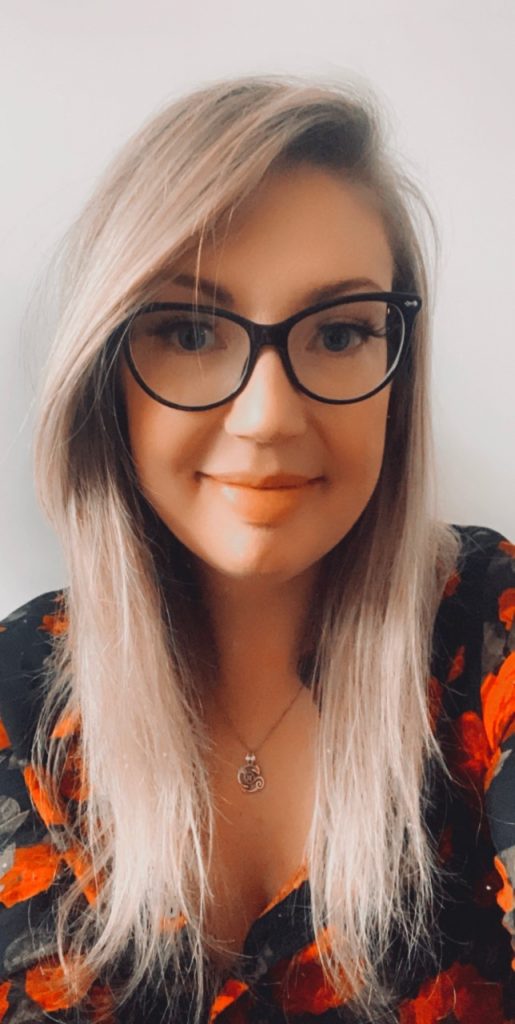 David Jones, Head of Agency at Robinson & Hall, concludes: "Congratulations Jennifer! This is a fantastic achievement and credit to your hard work and dedication."
For more information or to find out about how Robinson & Hall can help you, please call 01234 351000.
The Government's long-awaited 'Planning for the Future' White Paper has been published. It proposes some fundamental changes to the planning system in England.
Andrew Barr, Head of Planning & Development, details the potential changes. The White Paper is out for consultation until 29th October 2020.
What changes are taking place?
New Zoning System – where identifying an area for development would be a permission for development to occur, subject to meeting new design criteria, but with no further action required.
The zoning system would see all land divided into three separate zones:
1. Growth: land lying within this category would have outline planning approval and would also apply to large scale development including new settlements.
2. Renewal: land in this area would be categorised as suitable for development and would apply to smaller scale developments, rural areas (but edge of settlement) and infill sites.
3. Protected: this would relate to sites and areas such as Green Belt, Areas of Outstanding Natural Beauty, conservation areas, local wildlife sites, etc which, due to their sensitivity, any development proposals would be subject to more stringent planning controls. It is envisaged that open countryside would also fall in this category, so the implication is that planning constraints would be no different from the current position, where there is a general presumption against residential development in the open countryside.
It has been suggested to:
Combine 'Growth' and 'Renewal' areas into one zone and extend 'Planning in Principle' to all land within that zone.
Limit Planning in Principle to the 'Growth' zone only, leaving all development proposals beyond that zone to Local Planning Authorities (LPAs) to determine.
Review Community Infrastructure Levy and Planning Obligations – amalgamating these into a National Infrastructure Levy. The new Levy would more closely reflect the capital value of the proposed development.
Development Management – policies to be set at national level and the National Planning Policy Framework to be the key reference for determination of planning applications.
Local Plans – these will be subject to a single statutory 'sustainable development' test replacing the current 'soundness' test. Local Plans are to be more visual and map based. The preparation of Local Plans is to be quickened with sanctions applied to Planning Authorities for non-compliance.
Neighbourhood Plans -the significant role played by Neighbourhood Plans gained through the Localism Act is to be maintained and enhanced.
Housing Need Assessment – The method of assessing housing need is to be standardised to prevent land supply being a barrier to the delivery of new homes.
Build Out Rates – To address slow build out rates, the National Planning Policy Framework will be revised to ensure that masterplans and design codes should seek to include a variety of layouts by different housebuilders. This is to encourage small and medium sized housebuilders and lessen the domination of the 'big few' housebuilders.
Design – Will become paramount with design codes being prepared locally. Each planning authority will appoint a Chief Design Officer to support the delivery of locally popular design codes. There will be a fast track planning process for 'beauty', i.e. development of very high quality.
Permitted Development (PD) – The National Infrastructure Levy would extend to capture changes of use which occur as a result of PD rights being exercised. Concern has been expressed about the quality of dwellings resulting from commercial to residential change of use.
Environmental Impact Assessments (EIA) – These can often slow down the delivery of new homes and the proposal is to see how EIAs can be handled more quickly.
Listed Buildings – The planning framework surrounding listed buildings and Conservation Areas is to be reviewed.
Energy Efficiency – There have been significant changes to building regulations as the Government steers towards its target of net zero carbon emissions by 2050 and further raising of energy efficiency standards is proposed.
Funding of the Planning System – The proposal is that the principal beneficiaries of development (developers and landowners) will fund the planning system in the future. It is likely therefore that we will see further changes to planning application fees imposed by LPAs, particularly for larger scale developments. It is noted that LPAs will have greater freedom in spending monies received from the new National Infrastructure Levy.
As always caution should be exercised in interpreting announcements which claim to tear up the current planning system and allow development to occur without the need for planning applications. Our view is that whilst a zoning system (popular in many other countries) would have its merits in clarifying what development may be allowed in particular areas, these proposals are certainly not a developer's charter.
The Government mantra to 'build, build, build' is definitely helpful in demonstrating a positive direction of travel, notably to try and achieve its 300,000 new homes per annum target. The extent of the fundamental system changes remains to be seen once the proposals emerge from the consultation process. We will be monitoring the proposals and will provide further updates in due course.
If you have any queries in the meantime or would like help with your planning projects, please contact a member of staff from our Planning & Development department.
It is with immense sadness that we announce the death of our friend and long standing former Senior Partner, Michael Robinson.
Michael was the 4th generation of the Robinson family to join the family firm of Robinson & Hall working there from the early 1960's. In the 40 years that he worked in the Land Agency team, he dealt with a large variety of land agency and estate management projects, building lifelong friendships with many clients. He was Senior Partner for over 20 years up until the time of his retirement.
He was admired by many and involved with a number of professional organisations, including the Herts, Beds and Bucks Agricultural Valuers Association and the Bedford Surveyors 1921 Club where he was a member for 46 years. He was also an Arbitrator on the Lord Chancellor's panel.
Michael retired from Robinson & Hall 20 years ago but remained a good friend of the firm and would often drop in with one of his beloved Labradors. Michael was a keen fly fisherman tying his own flies in an attempt to lure both trout and salmon. In his younger days he was a talented cricketer, turning to golf in later life. He was also a first class pianist, never resisting the chance to play.
He will be missed by all that knew him.
Our thoughts and deepest condolences are with his family.
The Partners and staff of Robinson & Hall
Charles Lovell, Head of Auction House Robinson & Hall, answers the most common questions we get asked by prospective sellers when deciding whether to sell their land or property by auction.
Why sell at auction?
Mention auction to many sellers and they will react with a predictable view:
that they will not get a good price
that they may be 'giving it away'
Yet buyers having seen a property that excites them will often:
try to purchase before the auction
almost always say the same thing – "because if it goes to the room it will go for silly money"
How much is my land or property worth?
The truth is often we sell for a similar amount to an estate agent, we just do it a lot faster (instruction to exchange can be as little as 4 weeks).
Auction adheres to the principle that a property is worth what a buyer is prepared to pay, not what a seller thinks it is worth, BUT a buyer will always pay more when in competition with other buyers which can significantly exceed a sellers own 'valuation'.
A low starting point creates competition and competition instils confidence. Buyers are forced to think about the most they will pay, not how much they can get off the asking price and all buyers are brought together in a timely manner and everyone has a fair chance. A skilful auctioneer can yield substantially better results with no opportunity to re-negotiate or withdraw as happens so often with sales through an estate agent.
What sells well at auction?
Any kind of property can be sold at auction, from hovels to mansions and bare land to vast warehouses but some types work better than others. Generally, a good condition family home will sell better through an estate agent but where buyers can see they can add value or there are acceptable rental returns, auction can be much more successful.
The following sell well:
Fixer uppers – anything that requires refurbishment always generates huge interest.
Property that can be subdivided – the subdivision does not need to be carried out beforehand but it allows buyers to purchase only the part that interests them.
Small parcels of land – buyers always see land as a safe investment and if there is any long-term hope value, auction will exploit it.
Potential for change of use – old chapels, pubs, commercial buildings, even an old public toilet!
Property let under an Assured Shorthold Tenancy (AST) agreement that offers an attractive yield.
Property let as a House of Multiple Occupation (HMO).
Short lease properties that cannot be mortgaged are ideal for investment buyers with an understanding of the Lease Enfranchisement Act and available funds.
Non-standard construction – such as prefabricated houses, wattle and daub or single skin wall extensions can be hard or even impossible to mortgage, again ideal for investors with funds and expertise to resolve issues.
Sitting tenants – buyers of properties occupied by life tenants almost exclusively look through auction.
Low value property – such as garages, small workshops or parking spaces.
Mixed use or commercial property – such property does not qualify for a residential mortgage; commercial rates are higher as can be the risks. Our understanding attracts buyers to us.
Advantages of auction to sellers and buyers:
1. Speed – Being responsible for an empty property can be stressful, it may be vulnerable to break-ins, to deterioration, may be un-insured and all the time costing money. Selling at auction could see instruction to completion in as little as 6 weeks and for buyers, viewing to completion in as little as 3 weeks.
2. Certainty of sale – If we do not think we can sell a property we will not accept instructions in the first place. Those we do, we sell 94% of. For a buyer, an accepted offer is a simultaneous exchange of contracts – no chance of a seller changing their mind.
3. Best price – Any property that is unique should be sold at auction as without comparable sales how can it be valued? A sale at auction would also suit a property where the seller is required to show that 'best value' is achieved such as an executor to a will.
4. High profile marketing – Our catalogue is received by over 4,000 buyers and we feature each property on all the main portals such as Rightmove, Zoopla and Prime Location.
5. Regional – We inspect every property we offer for sale and offer local knowledge to both buyers and sellers.
6. Straightforward – Conveyancing solicitors can be prone to making big issues out of small ones which can drag on and on. We simply get on with the job, fast and efficiently.
7. Transparent – We aim to disclose any issues up front and our legal packs contain the relevant details, so buyers know what they are offering on before making an offer.
8. Open bidding – Buyers can see what the other bids are so can bid with piece of mind that if they are the winning bidder, they will have paid just enough to win the property.
How are auctions carried out currently?
Due to current times our auctions are live streamed online. We held three in May and June and sold 100% of lots. Our next auction is being held on 8th October at 2.30pm. The deadline to enter a lot is 11th September 2020 so do not delay.
Adhering to strict Government guidelines, we will:
visit your land or property to carry out an auction appraisal
promote your lot through our usual marketing channels
open house viewings will be conducted by appointment only
bidders are required to register and provide a deposit beforehand
bidders can bid on the day online, via telephone or proxy
Our live streamed auctions have worked well so far and we are thrilled with the results. We have sold 94% of lots offered.
If you would like to find out if your land or property is suitable for auction, please call 01234 362899.
Robinson & Hall are delighted to announce that they have welcomed four new starters recently, three in Residential Lettings and one in their Planning & Development department.
Jennifer Holbrow (far right) is the new Head of Residential Lettings. Jennifer joined in April 2020 bringing a wealth of experience with her. She has delivered and maintained a very sizeable and diverse portfolio of properties, along with growing and managing a successful team.
Jennifer believes constant communication with clients is the key to providing the highest level of service, and has an approachable, yet professional attitude.
In her spare time, Jennifer enjoys spending time with her family and planning her next city break adventure.
Samantha Hall (far left) is our new Residential Lettings Manager. She joined us in March 2020 and has over 17 years' experience in the lettings industry.
Since joining Robinson & Hall Samantha has been building relationships with many of our existing landlords, dealing with the day to day running of the office, implementing new ideas, with a view to improving and growing the strong team she has been given the opportunity to become part of.
In her spare time, she loves spending time with her family and her partner. She enjoys sun filled holidays, reading, movies and every girls favourite past time, a spot of shopping with her daughter.
Georgie Fuller (second from right) is our new Residential Lettings Assistant. She joined in June 2020 and has vast experience working for both corporate and independent companies, managing a diverse portfolio of properties.
Whether Georgie is carrying out viewings, dealing with move ins, maintenance, or deposits; she has the knowledge and professionalism to make your experience with Robinson & Hall unforgettable.
Outside of work, Georgie enjoys spending time with her family and friends, and loves finding new places to explore.
Lastly, Shannon Hubbard joins our Planning & Development team as Assistant Planner. Shannon has a degree in Rural Property Management and has spent the past three years working as a Graduate Planner in Cambridge, dealing with a large variety of planning applications and appeals.
She obtained her Associate Membership to the RTPI in February 2020 and is currently studying towards her APC submission to become a Chartered Member of the RTPI.
In her spare time, Shannon is a local Young Farmers Chairman and keen member, and enjoys travelling to new destinations, gardening and growing her own vegetables, as well as experimenting with new recipes in the kitchen for her family and friends.
Andrew Capel, Senior Partner at Robinson & Hall comments "We are pleased to have recently recruited four new starters to ensure that we can continue to deliver a first class professional service, providing the best possible advice."
For more information or to find out how Robinson & Hall can help you, please call 01234 352201.
The Government have announced this week that the Greening requirements of the Basic Payment Scheme will be removed for 2021.
This means there will be no 3 Crop Rule and no requirement for 5% of land to be recorded as Ecological Focus Area (EFA).
The timing of the announcement is timely as it may allow farmers to change their cropping plans for 2021 harvest. For example, there is now no requirement to leave land fallow to meet the EFA requirements.
This is the first step in the Government's plan to cut red tape for farmers as part of the agricultural transition period and the move away from direct payments towards the new Environmental Land Management scheme which will be rolled out in late 2024.
The Government's full announcement can be found here
For further information please call our Rural Property & Business team on 01234 352201.
Firstly, thank you for your support and understanding during these difficult times. In light of Government guidelines and to ensure the safety of our staff and customers, we wanted to keep you up to date with how we are operating currently.
Most of our staff are working from home. The best contact number is their mobile where possible, but direct lines have been diverted to mobile phones too.
Our Residential Lettings department are working from our Bedford office and the best contact numbers are their direct lines, mobiles or 01234 351000 option 1.
Visitors to our office are by appointment only and we are only authorising office visits where it is not possible to book a virtual appointment (e.g key collection).
We are carrying out site visits, adhering to the strict Government guidelines at all times or arranging meetings via video or telephone conference.
You are able to find comprehensive contact details for staff members via our meet the team page.
We are pleased that during difficult times, we have been able to carry on business as normal and deliver the high level of service you expect. The UK situation is constantly evolving and we do hope to have more staff working from the office when allowed, but for now this is the new normal.
We will of course continue to keep you informed and will be starting our regular newsletters shortly.
We hope you are all keeping safe and well.
Partners and staff at Robinson & Hall