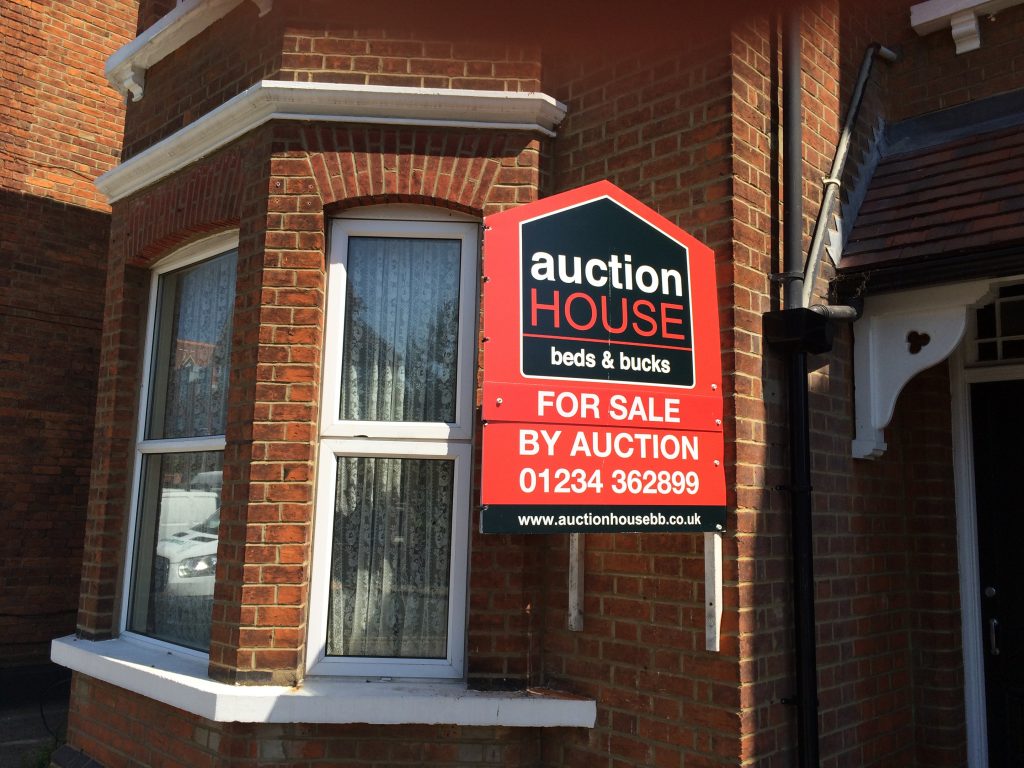 Award-winning property auctioneer Auction House, which has a branch in Buckinghamshire, has maintained its number one ranking in the industry, successfully selling 3,485 lots last year – a figure which is up 4% on 2016 and over 1,250 (1,269) more than its nearest rival.
It's the fourth year in a row that the group has passed the annual 3,000-lots sold milestone, offering 4,647 lots in 2017 with a 75% success rate, and raising over £440million (£443,969,384).
Responding to the figures, Charles Lovell, Head of Auction House Beds & Bucks, said: "2017 turned out to be another brilliant year at Auction House. Yet again, we sold a record number of auction lots and extended our lead over other auctioneers in the process. Evidence from our salerooms continues to demonstrate to sellers that better prices are achieved in region, and that most buyers prefer to buy locally."
In addition to welcoming the increased sales for the group, Charles said that there was evidence sale by auction was becoming more mainstream across most areas of the country.
He explained: "Our own results show that more of the ideal stock is now coming to auction, rather than being incorrectly offered by private treaty. The challenging housing market has also favoured auction, with the speed and certainty that it offers being chosen by more and more urgent sellers.
"Interestingly, our average sale price dipped as more lower price northern stock passed through our hands, but during the year we also proved that auction is a successful way to sell higher value prime properties with potential, with some sales in London, Dorset, Essex, Norfolk and Sussex exceeding £1m."
Looking ahead to the coming twelve months, Charles said that 2018 is a year of huge opportunities for the auction sector. He added: "Disruption looks set to continue in the estate agency arena, and the buy-to-let market still needs to rebalance itself.
"Our sales of commercial lots have improved and we hope to attract more first time buyers to purchase for their own occupation; they have a significant price advantage over investors, and with their confidence building we see positive benefits from their involvement.
"I also see a need for service standards to be raised, property details to improve, and more transparency introduced as the buyer mix changes. As more private purchasers attend salerooms, processes need to be simple and straightforward, and more appropriate to a retail business rather than only playing to the trade. After all, if the popularity of auctions is growing, the commitment by those involved to simplify the process should proceed in parallel."
We are now taking lots for our February auctions in Milton Keynes and Luton. Call 01234 362899 to book a free auction appraisal.
Back to articles