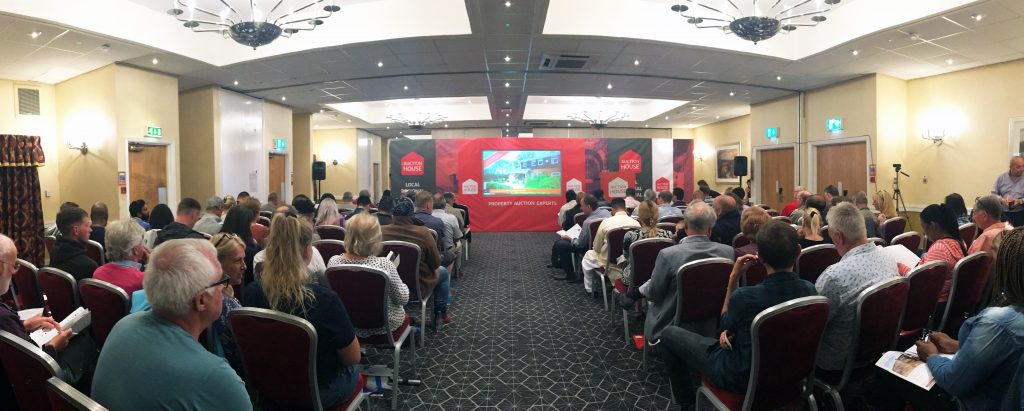 Despite reports of doom and gloom in the property market, the latest Auction House figures suggest that buying and selling through regional auctions has not been affected by Brexit.
Not only has the group – which operates as Auction House Robinson & Hall in Bedfordshire and Buckinghamshire – entered more lots into its first round of auctions than last year (802 compared to 754), but the first six sales of the year delivered an astonishing success rate of over 80%.
Charles Lovell, Head of Auction said: "The very nature of selling property at auction makes it less susceptible to economic uncertainty than other methods of sale. Auction finds buyers quickly and enables sellers to turn property assets into cash without delay. That speed, which can generate an exchange of contracts within 3-4 weeks of instruction, is a solution that sellers love.
"Estate agents may claim that people are biding their time until the UK has left the European Union – but that's not what we're seeing in our sales rooms. Our lot numbers are up, our sales rooms are busy, and we seem to be largely unaffected by the Brexit process."
Charles says that their figures prove that buyers are still buying local properties through regional auction rooms. For sellers, there are six questions that should be asked, to determine whether auction would be right for them
He explained: "Firstly – is the property you want to sell empty? If so, you'll want to sell it fast and by auction. Secondly – is it mortgageable? If it isn't, you should definitely choose auction. Thirdly – would it benefit from refurbishment? If so, auction buyers will compete for it and push the price up.
"Fourthly – is the property commercial or mixed use? Both of those categories of property sell better by auction than other methods. Fifthly – is the property a parcel of land, or a building or development project? Again, if so, auction is an ideal method.
"And finally – is your property tenanted? The beauty of auctions is that you can sell it as an investment without needing to empty the property first. That way, you'll receive rent through to completion, and the purchaser will start receiving rent from the day they take ownership."
Charles added: "2018 was a year when more sellers chose the auction route and achieved a result when estate agents in the private treaty process had failed them. Yes, buyers will need to have funds in place, but they'll find auction properties keenly priced, and the process reassuringly quick and certain.
"So our advice is don't hold back – call us soon because we could sell your property at auction and enable you to move on with your life."
For further information or to book a free no obligation auction appraisal, please call 01234 362899.
Back to articles