Andrew Jenkinson at Robinson & Hall has been crowned Farm Adviser of the Year 2017 at the Farmers Weekly Awards
10 October 2017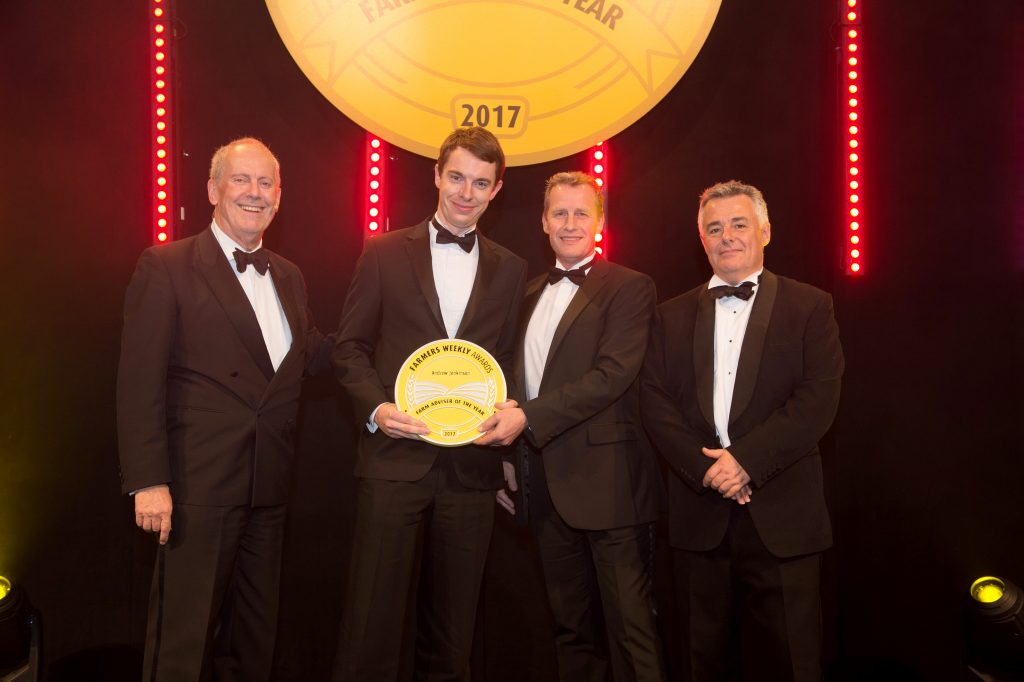 Congratulations go to Andrew Jenkinson, Partner & Rural Surveyor at Robinson & Hall, who was crowned Farm Adviser of the Year 2017 at the Farmers Weekly Awards.
Working as part of Robinson & Hall's Rural Property & Business team based in Bedford and Buckingham offices for the last 12 years, Andrew advises on landlord and tenant law, farm and estate management, rent reviews, valuation and various farm support schemes. He also arranges finance for rural businesses as Agent for the Agricultural Mortgage Corporation PLC.
Describing himself as a "generalist land agent", Andrew has a great deal of expertise and goes above and beyond to ensure he delivers value for money and exceeds his clients' needs.
Andrew comments "These days farmers need to diversify to add value to their business so I am constantly looking for new opportunities for my clients, as well as building relationships with potential new clients."
The judges were impressed by Andrew's:
meticulous attention to detail, especially for Basic Payment Scheme (BPS) applications
ability to achieve his clients' objectives
natural instinct to always be on the lookout for new opportunities
role in growing the business
The Farmers Weekly Awards are the Oscars of the agricultural world. They showcase the best in the industry. Andrew Capel, Senior Partner at Robinson & Hall, comments "We are incredibly proud of Andrew for achieving such a fantastic accolade which is very well deserved. He is extremely hard working and his track record has seen him work with many of his clients for years."
If you would like to find out how Robinson & Hall's Rural Property & Business department can help you or your business please call 01234 352201.
Back to articles