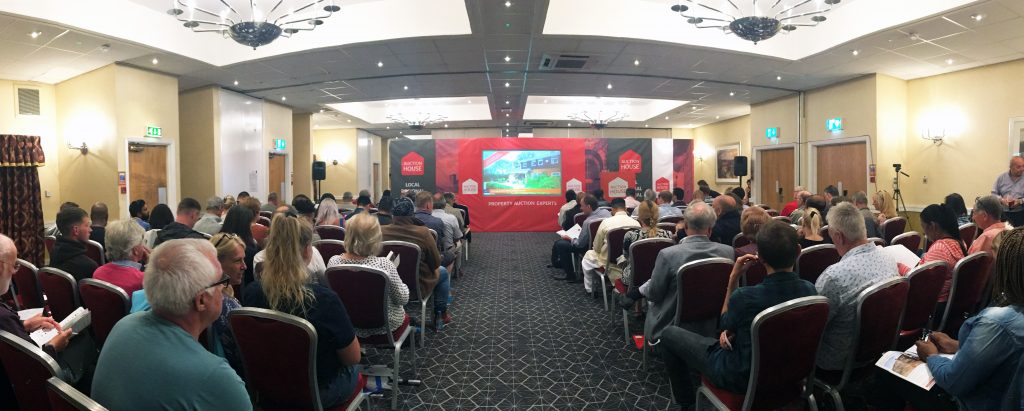 Our bi-monthly auctions were held on 18th and 19th June at The MK Hotel (formerly the Hilton Hotel), Milton Keynes and Venue 360, Luton. We are pleased to announce that we sold 75% of lots offered at both auctions. The full list of results can be found below:
Tuesday 18th June – The MK Hotel, Milton Keynes
Wednesday 19th June – Venue 360, Luton
Charles Lovell, Head of Auction House Robinson & Hall, comments "Auction House has successfully sold 1,409 lots between January and May this year, a month before that figure was achieved in 2018. This puts the group 3.8% ahead of last year.
Our 75% success rates for our June auctions add to these healthy statistics, at a time when the slowdown in London appears to be spreading outwards. Nevertheless, the supply of properties from sellers is strong. We put this down in part to sellers preferring to sell in-region through a local auctioneer.
Auction is also the regularly chosen route to sell rental stock, especially when mortgaged. The great advantage is that the tenants stay in-situ, so rent continues to be received by the seller up until completion and by the buyer from their date of purchase.
I expect that the climate over the coming months will remain challenging for all involved in the sector but sellers will always have auction available as a speedy exit solution for surplus properties, whether they are vacant or tenanted.
The picture for auction buyers is especially attractive: more choice, an increased number of bargain-priced lots, and affordable lending. The market is balancing out, which means that both sellers and buyers should benefit."
For further information or to book a no obligation auction appraisal, please call Charles Lovell.
Back to articles